Garlic is delicious, loaded with vitamins and minerals, and found in everything from pasta sauces to stir-fries. It is one of the most commonly used spices worldwide, and tons of scientific studies back its health benefits.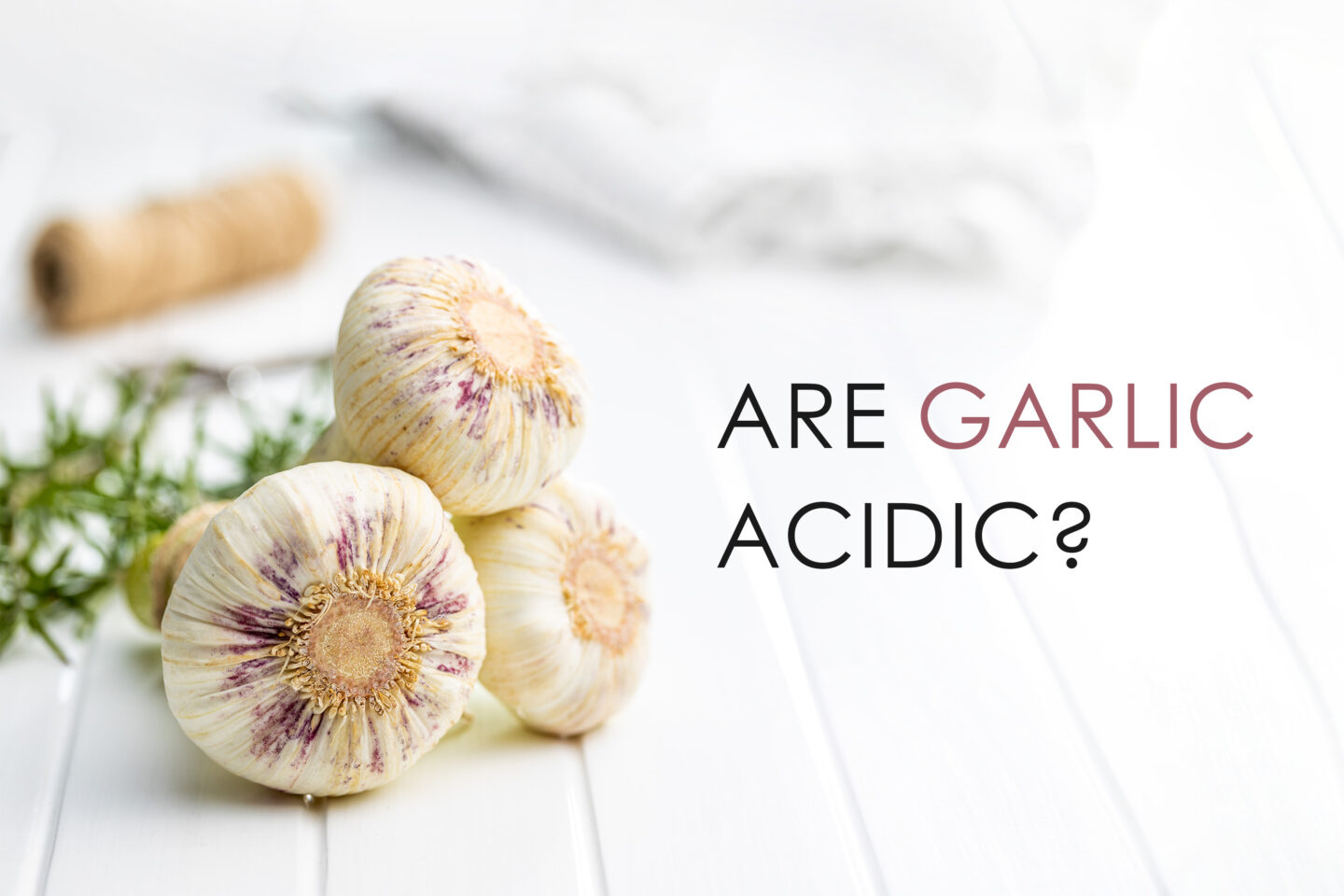 However, an increasing number of people suffer from acid reflux, GERD, and associated symptoms like heartburn and should follow a low-acid diet to avoid triggering or worsening their symptoms. Followers of such a diet must know the acidity of common foods and how each affects their condition and then limit their intake or avoid them entirely.
This article will discuss everything you need to know about garlic's acid levels and if it's safe for people with acid reflux.
Table of Contents
Is Garlic Acidic or Alkaline?
Garlic is slightly acidic, with a pH of around 5.8. Although a pH of 5.8 does not seem to be so acidic, garlic triggers heartburn and other acid reflux symptoms, and doctors recommend people with GERD avoid consuming garlic and onion.
Don't know what to drink? Check out these articles: 20 Most and Least Acidic Juices and 20+ Alcoholic Drinks Ranked by Acidity Level
The Health Benefits of Garlic
Hippocrates, an ancient Greek doctor, prescribed garlic to treat various illnesses, and modern science confirmed the wisdom behind some of his treatments.
Garlic can help boost your immune system, and one study showed that taking it daily reduces the incidence of colds by around 60%.
Garlic also reduces the risk of cardiovascular disease.
READ NEXT: Is Pesto Acidic?
The antioxidants in garlic may help prevent oxidative damage, lessening your risk of developing Alzheimer's and dementia.
Three grams of garlic contains only five calories but is rich in vitamins C and B6, selenium, fiber, and manganese.
The antibacterial substances in garlic may alleviate acne and cold sores.
RELATED: Are Brussel Sprouts Acidic?
However, garlic supplements can thin the blood due to their anti-platelet activities; taking them with other blood thinners can be dangerous.
Can I Eat Garlic with Acid Reflux?
If your acid reflux is severe or you're particularly sensitive to acidic, spicy foods, eating garlic may trigger or worsen your symptoms.
RELATED: Top 15 Alkaline Foods You Should Include in Your Diet
However, everyone's symptom triggers are different, and if you can tolerate its acidity, moderate amounts of garlic can be an excellent addition to a healthy diet.
Which Country Produces the Most Garlic?
China produces the most, with an annual crop of around 20 million tons, followed by India with 1.25 million tons and South Korea with .35 million.
RELATED: Are Beets Acidic?
How Much Garlic Is Consumed?
People eat a lot of garlic! It's estimated that the average person consumes two pounds of garlic annually, around 300 cloves.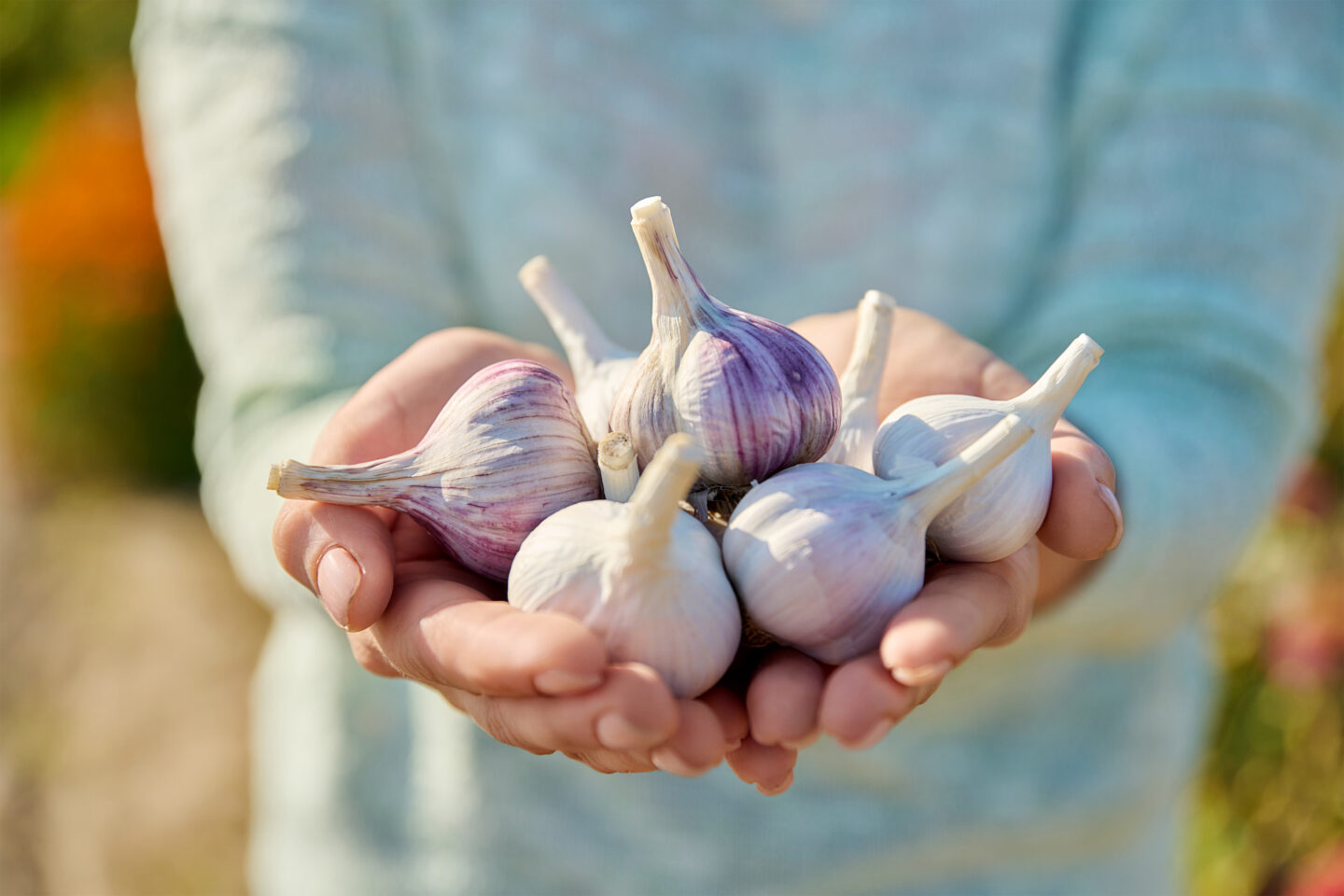 Delicious Garlic Recipes
If you'd like to include more garlic in your diet, here are some of my favorite recipes.
For a simple, delicious dinner, cook your chicken and make a sauce out of garlic and herbs.
Try sautéing shrimp in butter and garlic, adding it to pasta, and drizzling it with lemon juice.
READ ALSO: 15 Alkaline Foods You Should Include in Your Diet
Don't know what to drink? Check out these articles: 20 Most and Least Acidic Juices and 20+ Alcoholic Drinks Ranked by Acidity Level