Beets are one of those vegetables that you either love or hate. Many people dislike them due to their robust and earthy flavor. But cooked properly, they can be delicious and add their bright color to a range of dishes.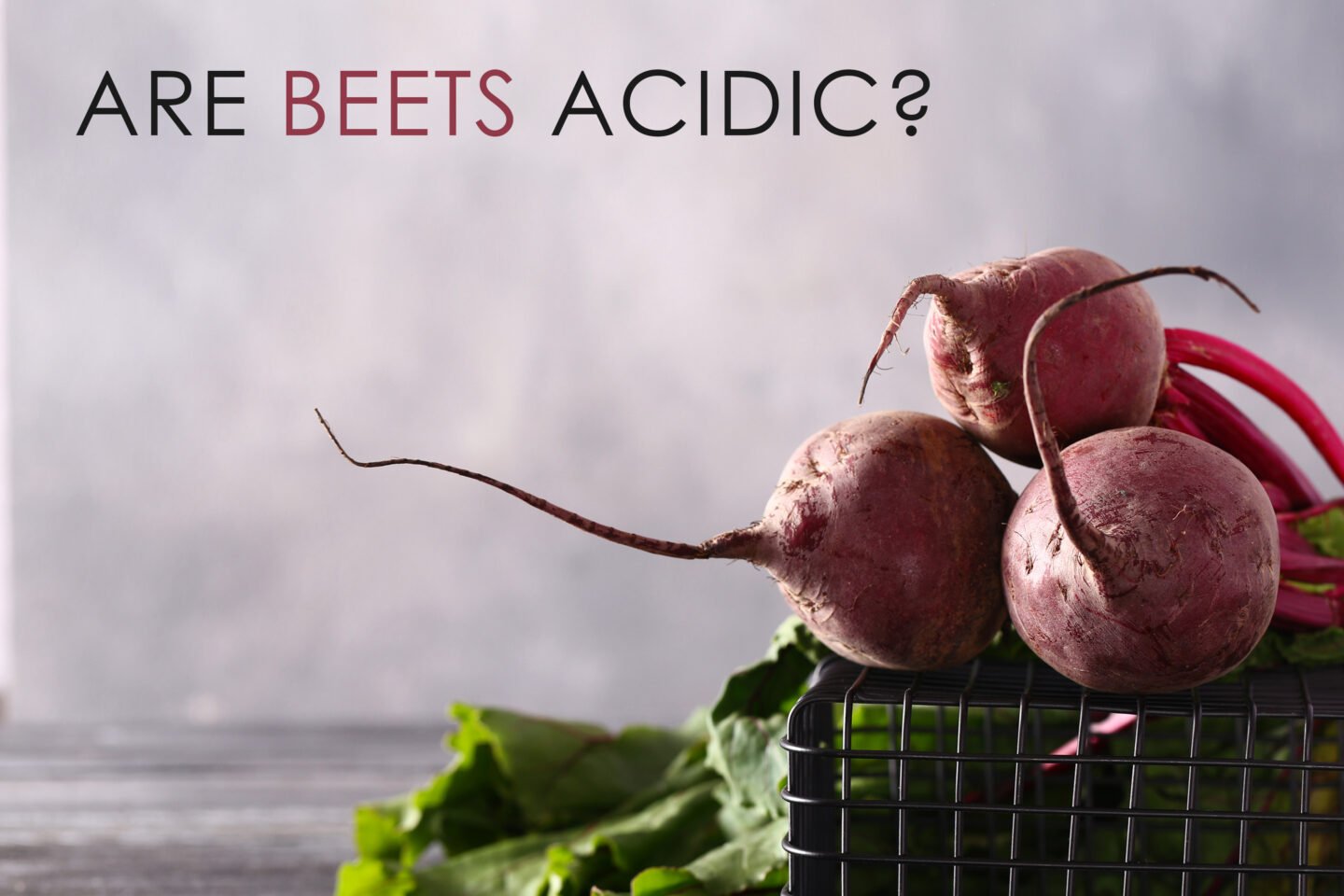 They're also nutritious and easy to add to your diet if you like them. But many people nowadays suffer from acid reflux and its unpleasant symptom, heartburn.
If that sounds like you, you may follow a low-acid diet to avoid triggering or worsening your acid reflux symptoms. So, before even thinking about adding a new vegetable to your diet, you'd want to know how acidic it is.
Table of Contents
Are Beets Acidic or Alkaline?
Raw beets are slightly acidic, with a pH between 5.3 and 6.6. Canned beets have a pH of between 4.9 and 5.8, so they're a little more acidic than raw.
MORE ON ACIDITY:
Are Beets Healthy?
Like most vegetables, beets are nutrient-dense but low in calories, with 100 grams containing less than 50. Beets are rich in vitamins C and B6, potassium, magnesium, folate, and iron.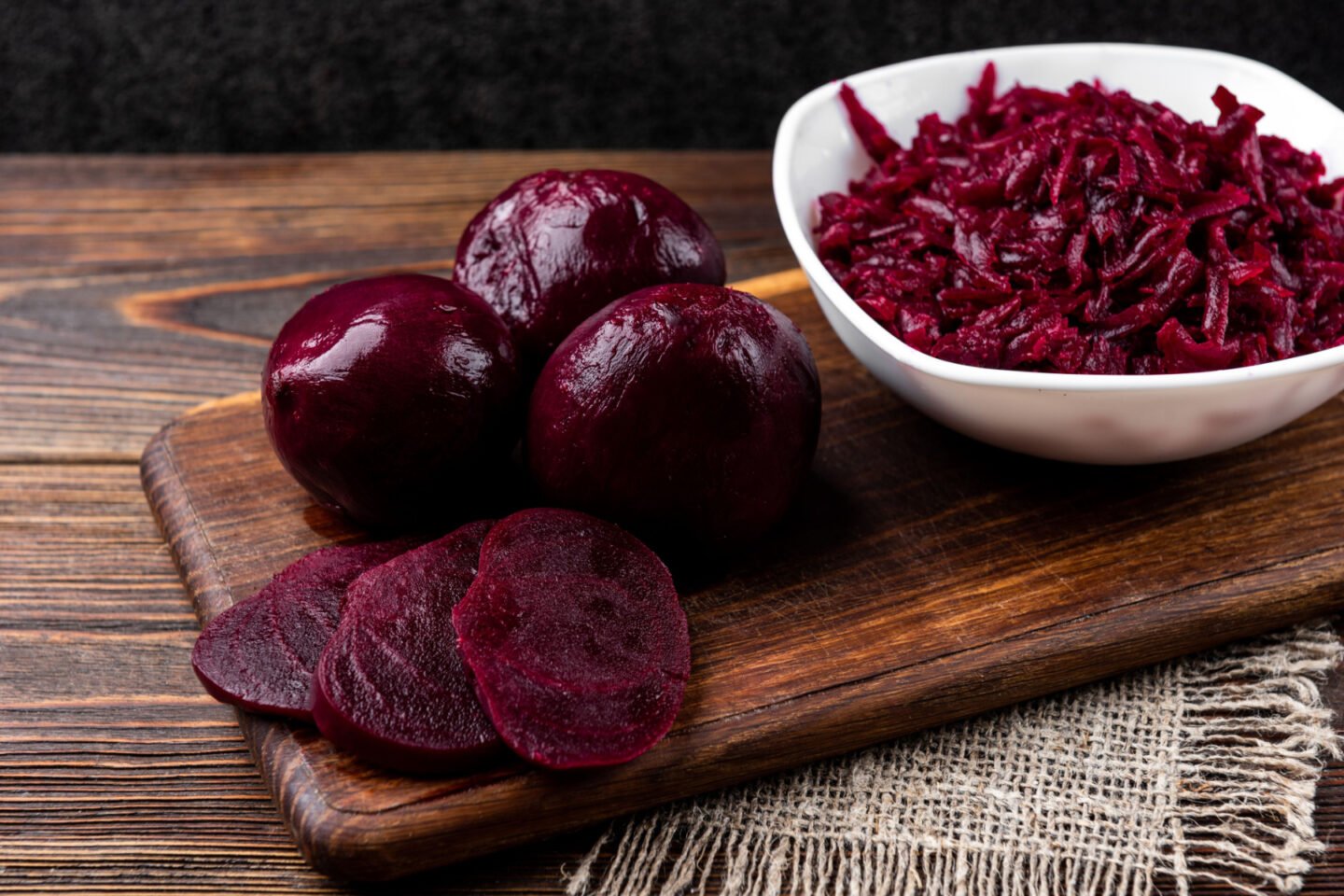 Some studies show that the nitrates in beets can reduce blood pressure, lowering your risk of developing cardiovascular disease. These compounds may also improve athletic performance by improving mitochondrial efficiency.
Nitrate levels tend to peak between two and three hours after consumption, and one study found that athletes who drank beet juice improved their performance by almost 3% over the 2.5-mile time.
Beets contain a decent amount of fiber, which is good for your digestive system and helps keep you regular.
Can I Eat Beets if I Have Acid Reflux?
Although they're slightly acidic, beets are not acid-forming and shouldn't cause problems for most acid reflux sufferers.
Many foods are more acidic, and the fiber content in beets may help prevent heartburn by regulating digestion.
RELATED: 15 Alkaline Foods You Should Include in Your Diet
Which is Healthier, Raw or Cooked Beets?
Raw beets retain all their vitamins and minerals, and cooking can leach some of these out; however, cooked beets are still good for you.
Beet Juice as Dye
People have been using beet juice for dye since the 16th century.
Do Beets Contain Sugar?
Beets have the highest natural sugar content of any vegetable.
Don't know what to drink? Check out these articles: 20 Most and Least Acidic Juices and 20+ Alcoholic Drinks Ranked by Acidity Level