Whether you're cooking a quick dinner for a large family or a high-class dish for a special night, mushrooms are always a good choice. While cooking them isn't difficult, mastering your boiling technique is essential. This begs the question: how long to boil mushrooms to perfection?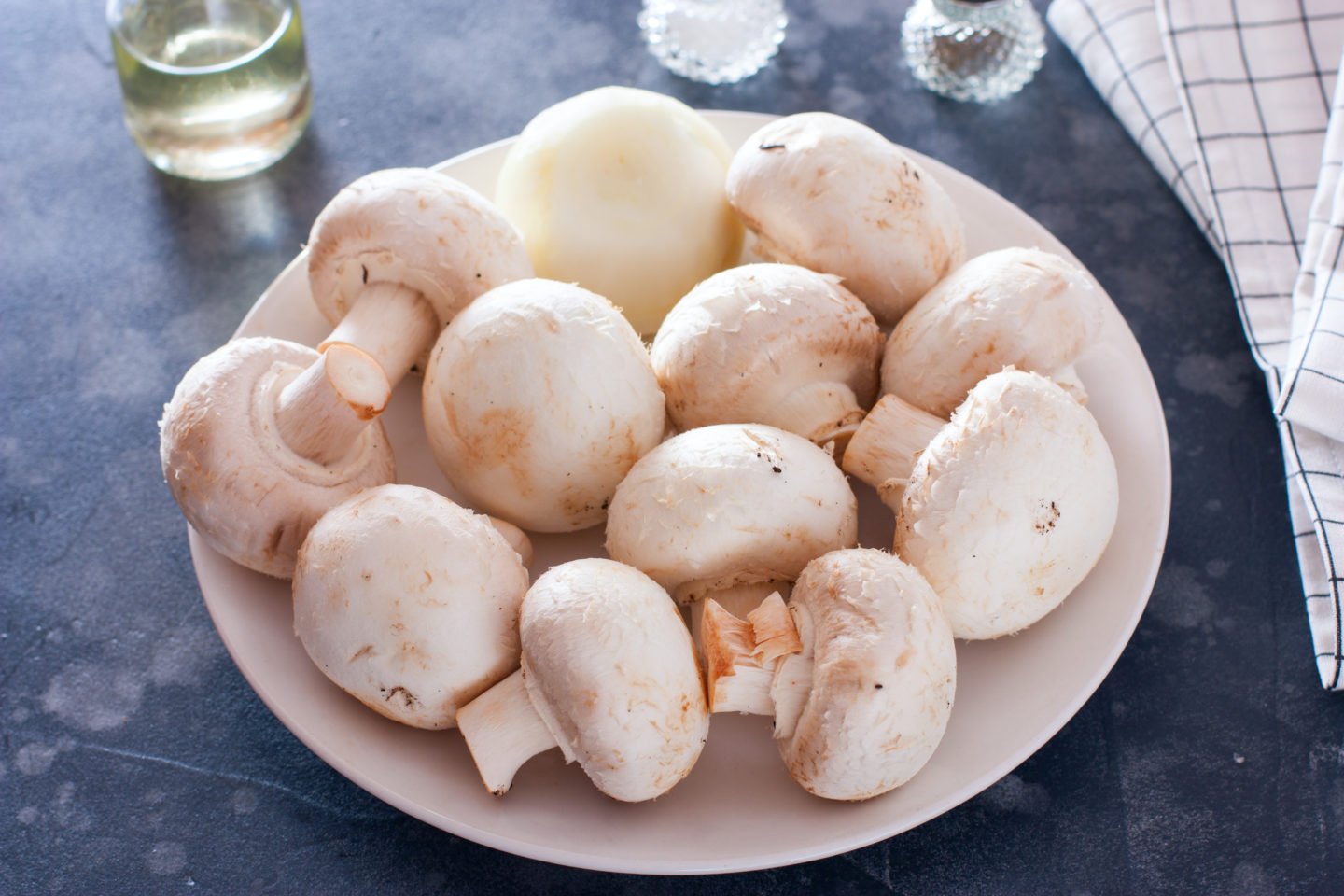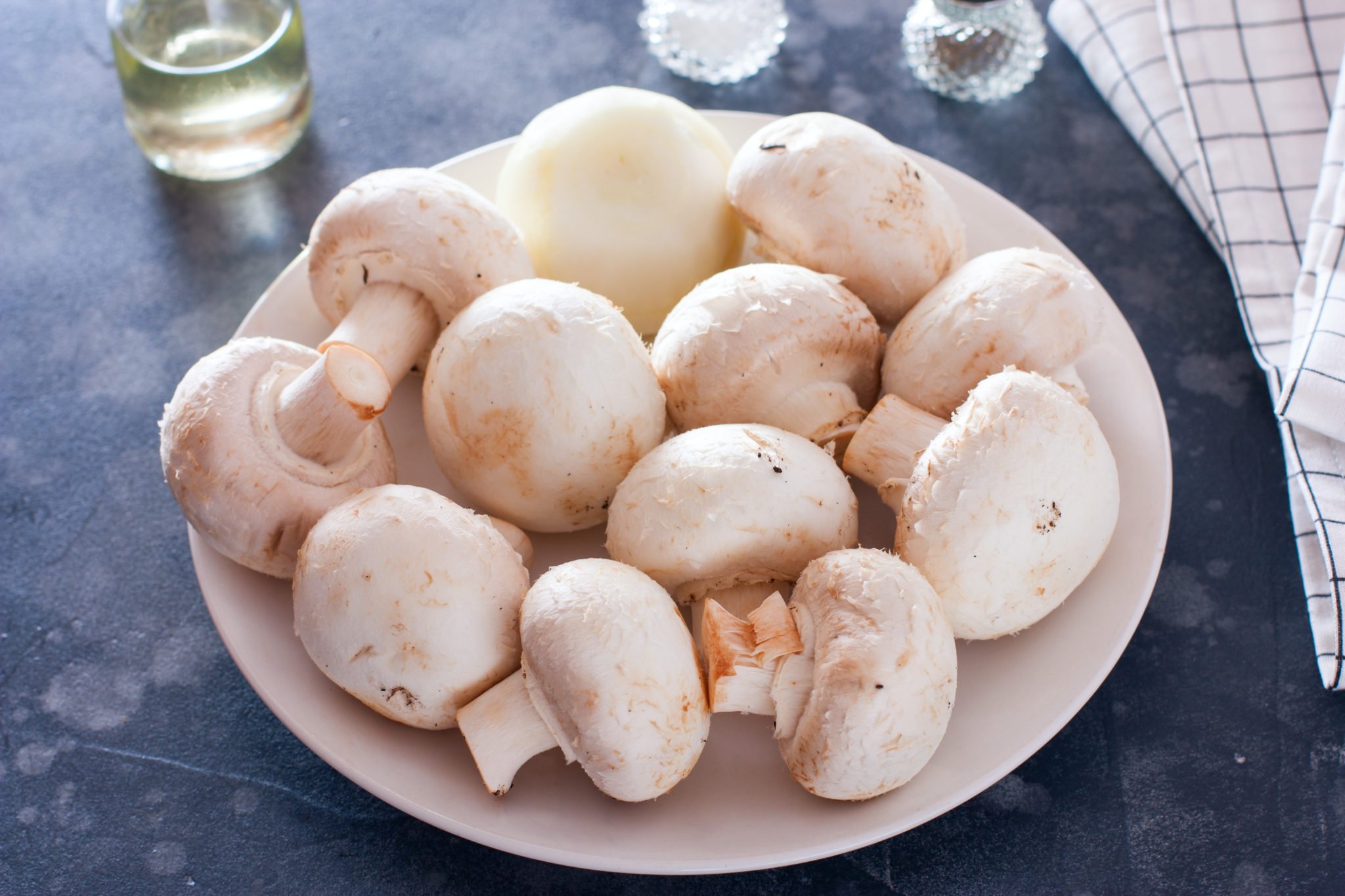 Generally, mushrooms take about 15 minutes at a roiling boil to be cooked perfectly. But if you want to get perfect results, there are a few more tips you should keep in mind. Take a look below to learn all the secrets.
Table of Contents
Why Boiled Mushrooms?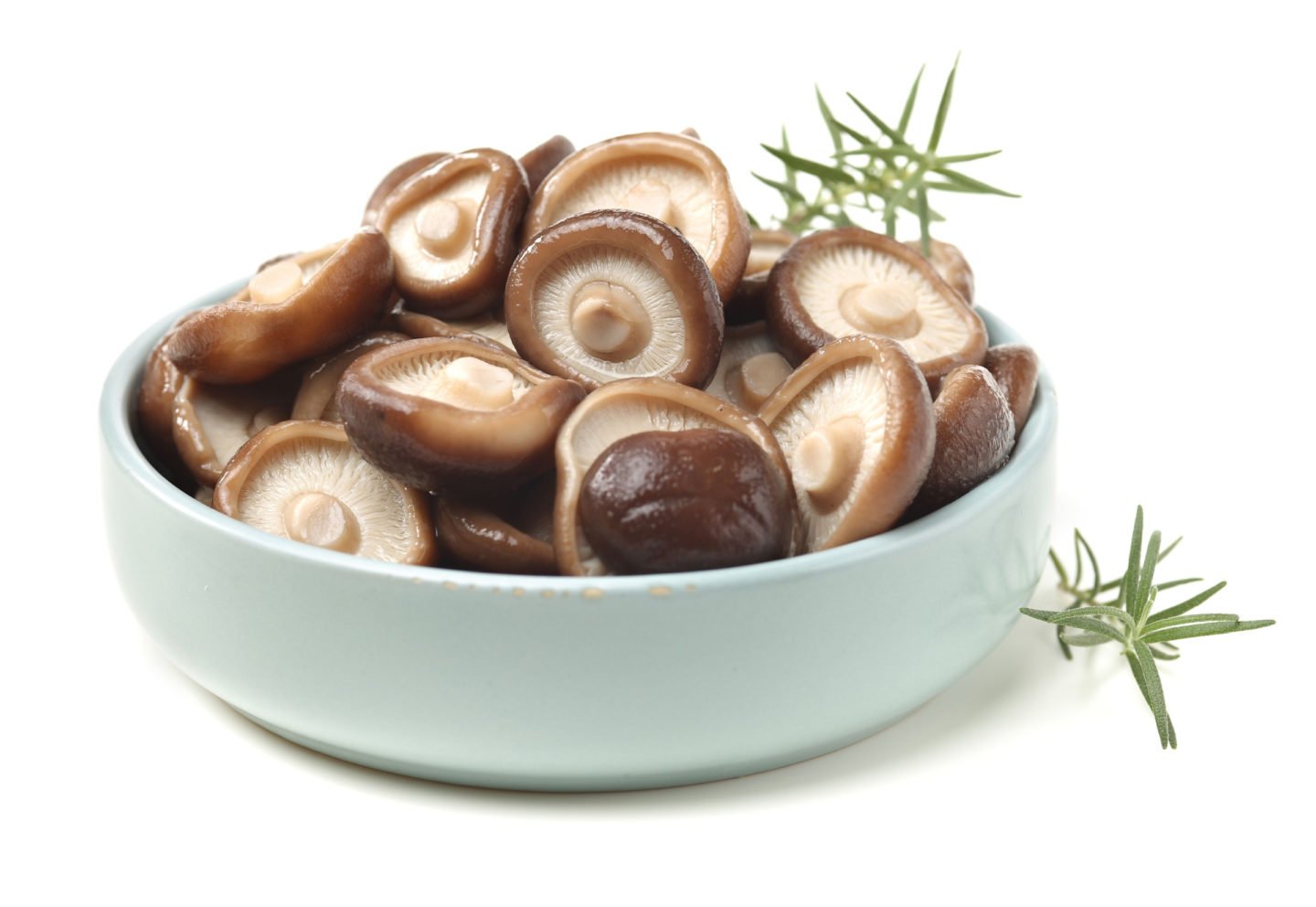 With so many different ways to cook mushrooms, you might wonder why you want to boil them at all. After all, with other vegetables, roasting and sautéing are better ways to develop flavor and texture.
Actually, boiling mushrooms is most chefs' method of choice for most recipes, as it allows the greatest control over the cooking process. Frying and roasting can be good in some cases, but it also often results in tough or watery results. Luckily, boiling is also one of the easiest ways to cook them.
How to Boil Mushrooms
Boiling mushrooms is relatively straightforward, and the main point to keep in mind is not to over or under boil them.
1. Clean
It's always a good idea to cook your mushrooms before cooking them, as it's easy for dirt and other debris to get stuck under the cap. The best way is to fill a bowl with cool water and swirl your mushrooms in it for several seconds. Then pour the water out, and you're good to go.
2. Cut
Once your mushrooms are rinsed, you can cut them to size. Generally, 1-inch pieces are a good size, though your recipe may call for a more specific cut. The most important thing to keep in mind is to cut your pieces as evenly as possible so they cook evenly.
3. Boil the Water
Now, add your mushrooms to a pot and fill it with water until they are just covered. Then, remove the mushrooms and set them aside. This will ensure you have the perfect amount of water in your pot.
Heat the water over a high flame until it boils.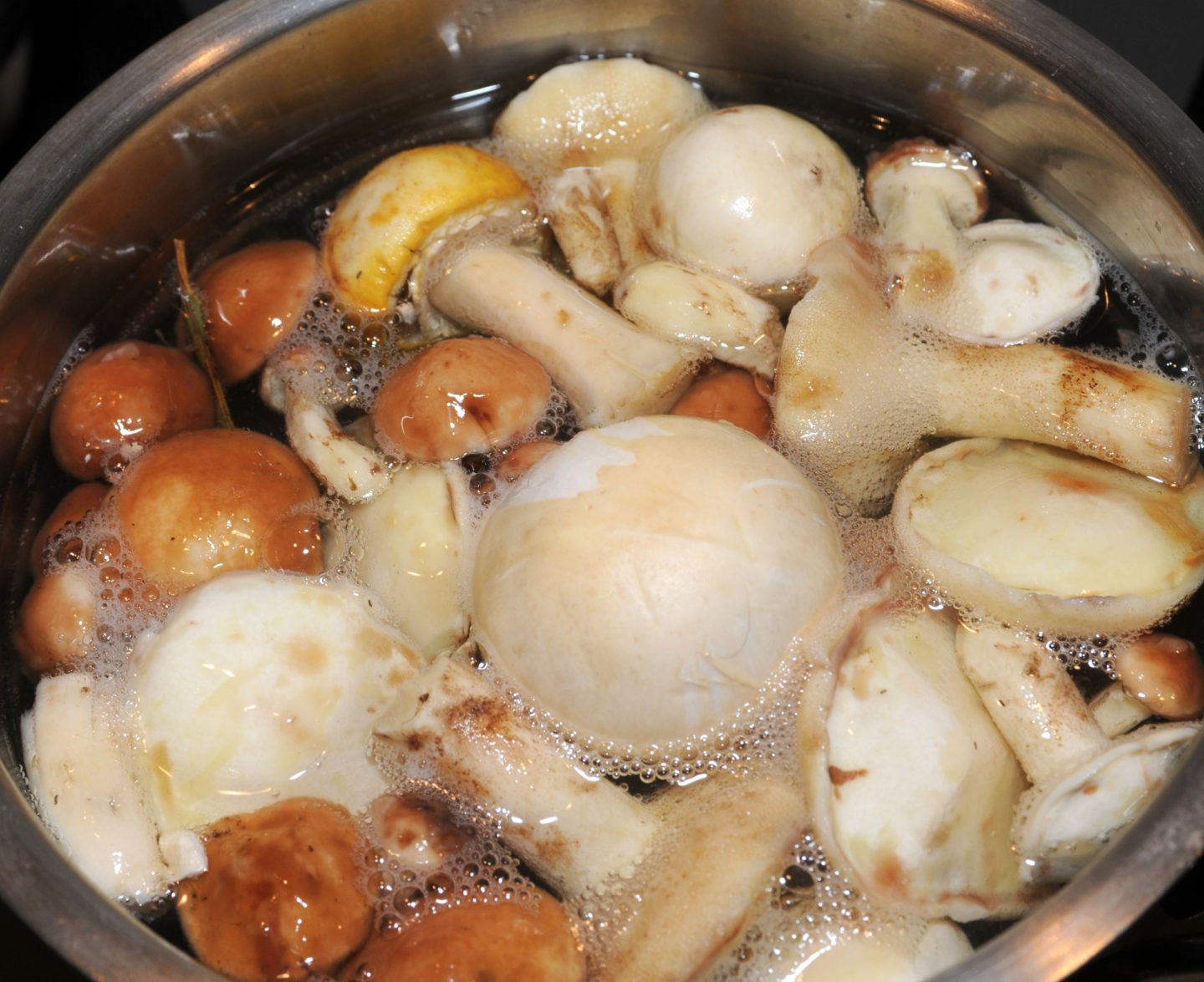 4. Season the Water
Once the water just starts to boil, add in a tablespoon of oil or butter as well as a teaspoon of salt. You can also add other seasonings like fresh or dried herbs, spices, or bullion. These flavors will infuse your mushrooms, giving them a light and subtle taste.
5. Cook
Once your water has reached a rolling boil, you can add in your mushrooms. Make sure to lower them gently into the water using a spoon or ladle, as dropping them in can burn you with a hot splash.
Half a pound of mushrooms should take about 15 minutes to cook. You will know they're cooked when the mushrooms' color darkens, they become soft, and the water has mostly evaporated.
You can serve them as is, add them to a dish, or refrigerate them for up to five days in a sealed container.
Mushroom Boiling Tips
Now that you have the basics down, try these advanced tips to perfect your mushroom cooking technique even more.
Cook with Dried Mushrooms
Did you know you can also use dried mushrooms in the same way as normal ones? Just add a bit more water and wait for them to plump up. This can often be a cost-effective way to get more exotic varieties at your local grocery store.
Get Creative with Your Seasonings
There are a lot of different ways to season mushroom water to make it taste different and interesting. A small amount of beef broth can be one good way to add a rich, meaty flavor, while a small amount of vinegar can add a bit of extra zing.
Cut Into Smaller Pieces for Faster Cooking
If you're in a rush and want to cook your mushrooms in half the time, try cutting them into smaller pieces. Half-inch pieces can cook in as little as 7 minutes.
Save Your Cooking Water
Once your mushrooms are done boiling, make sure not to pour out the water they cooked in. This leftover liquid can be added to almost any dish to make it taste better. It gives the dish a rich umami flavor.
Mushroom Health Benefits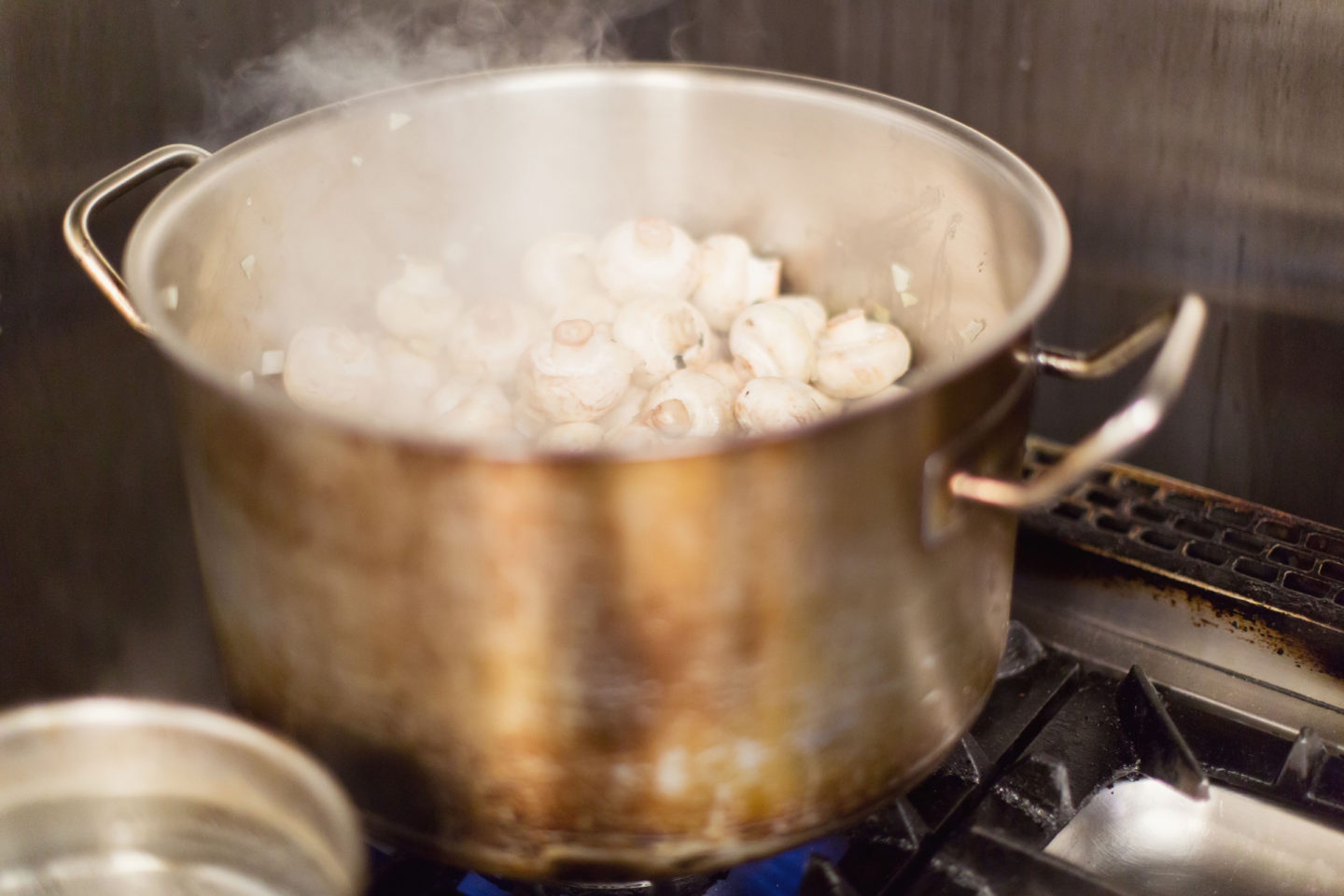 Aside from being delicious, did you know that mushrooms offer a range of health benefits? They are fat-free and deliver a high dose of fiber to your diet. They are also a good source of several B vitamins as well as Vitamin D. Finally, the antioxidants found in mushrooms help fight aging and keep your body working well.
Frequently Asked Questions
How long do mushrooms last?
When kept in a sealed container in your refrigerator, mushrooms can stay fresh for anywhere from 4 days to a week. If you're not sure whether they are good to eat, simply feel the exterior. If it's slimy to the touch, it's probably better to throw it away.
Do mushrooms need to be peeled?
Mushrooms do not need to be peeled before being eaten. Some mushroom stems are a bit too tough to be used in all dishes, and these can be discarded. If you're not sure, simply squeeze with your fingertips to see if they are soft enough to eat.