Chili, short for chili con carne, is a dish introduced to Americans in the 1800s. This dish became popular because it only has a few simple ingredients: meat, chili powder, peppers, tomatoes, and spices. However, due to the presence of meat and tomatoes, chili con carne spoils quickly.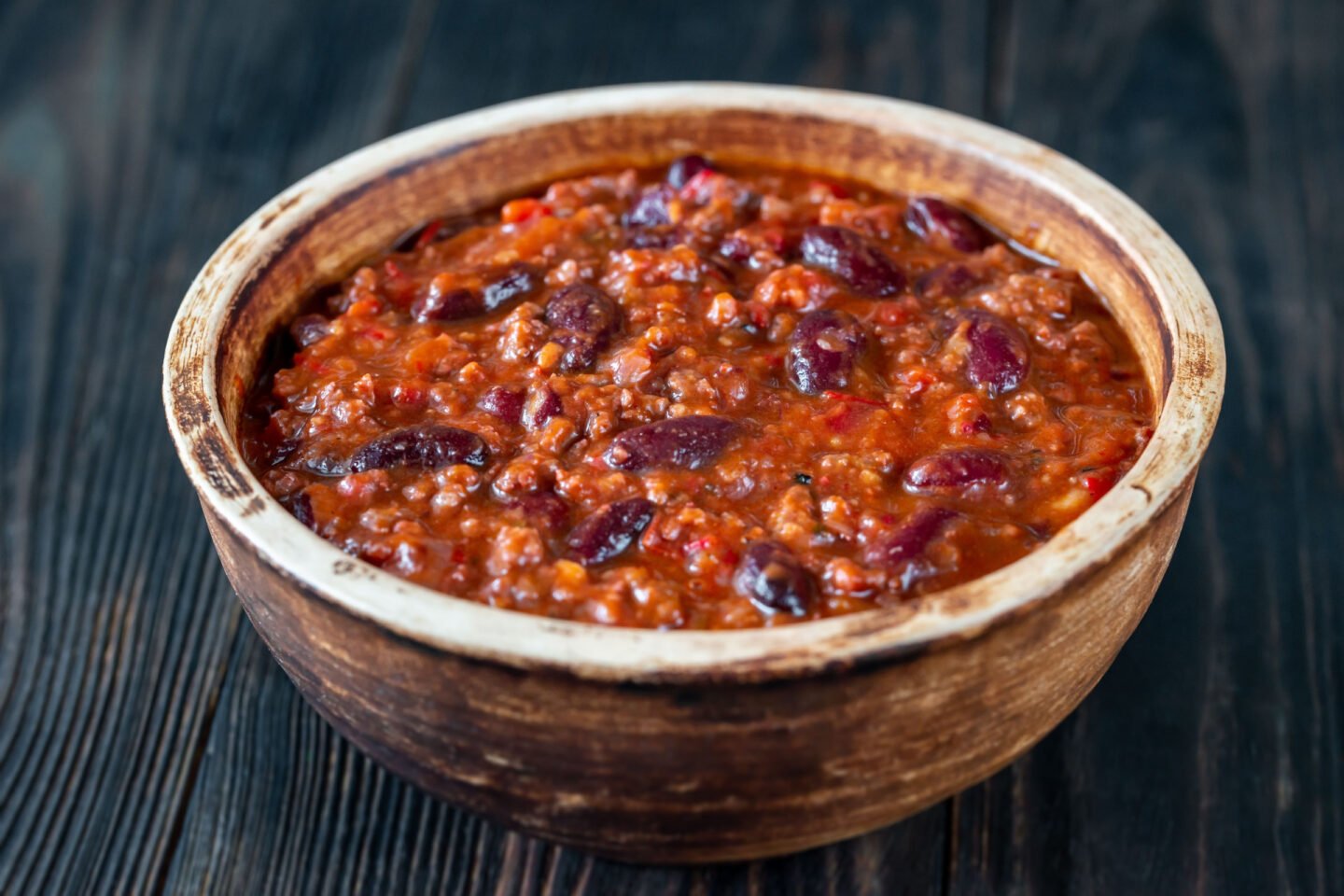 Chili lasts about 3 to 5 days in the fridge if you refrigerate it immediately after cooling down, but shorter if you store it at room temperature for longer than two hours. If you wish to extend chili's shelf life, you can place it in a plastic can or a freezer bag and freeze it for up to 3 months.
Read on to learn everything about chili storage, how to tell if it has gone bad, and tips on how to extend the shelf life of chili.
Table of Contents
What is Chili?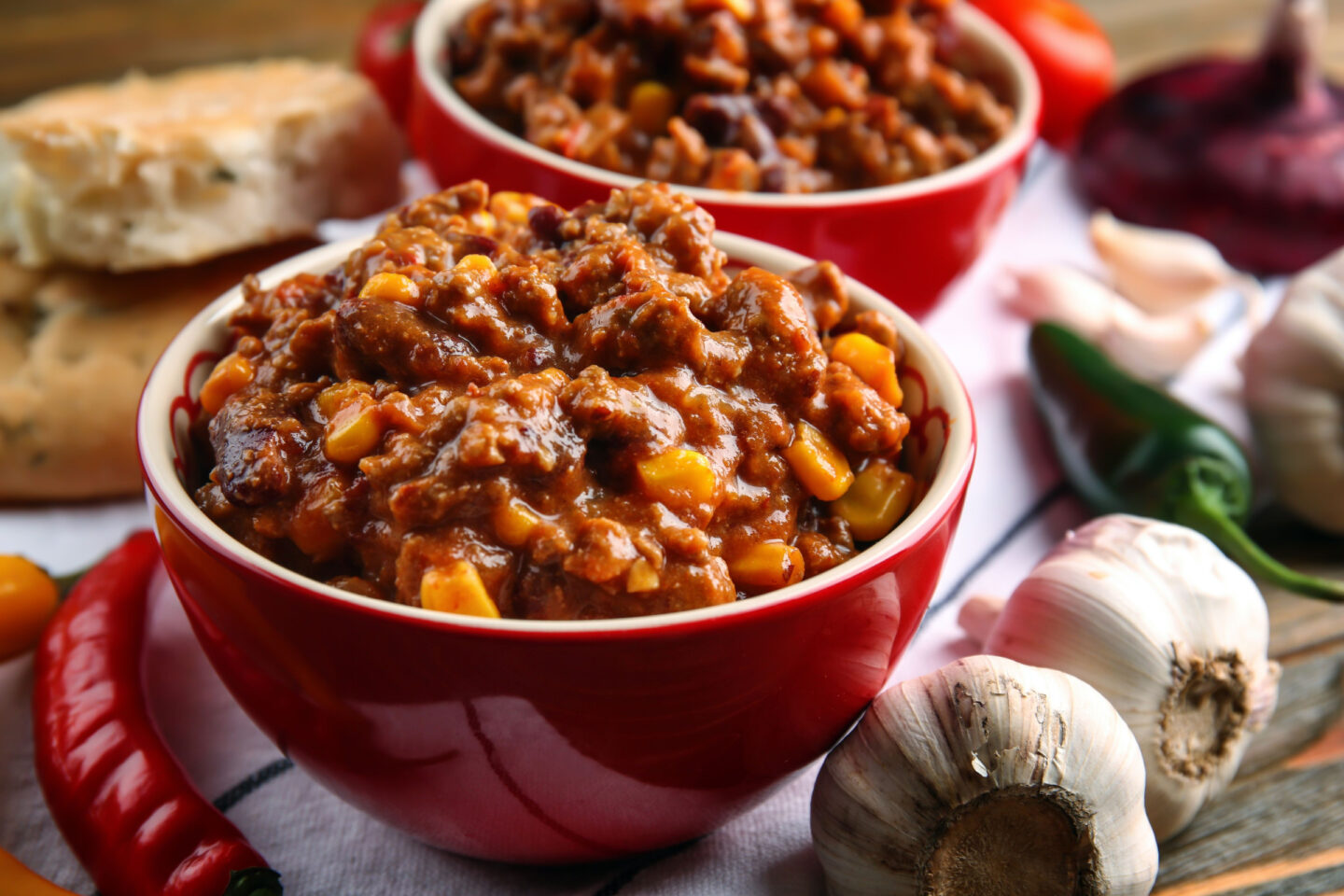 Although the term "chili" originally refers to chili peppers or chili powder, it is commonly used as a short term for chili con carne, a dish that uses a lot of chili peppers. In this article, I use the term "chili" to refer to the dish, not the pepper.
Chili con carne, which literally translates to chili with meat, is a dish mainly composed of meat, typically beef, with lots of different types of chilies and chili powder, tomatoes, beans, and a handful of other spices.
How Long Does Chili Last in The Fridge?
Homemade chili lasts up to 3 to 5 days in the fridge, given that you refrigerate it right after cooling down. Tomatoes contain high amounts of water that add moisture to chili, promoting different microorganisms' growth. Moreover, once cooked, tomatoes undergo various enzymatic changes, causing easier food spoilage.
If you want the chili to last longer, refrigerate it immediately after cooling down, as microorganisms multiply every 4 to 10 minutes, causing quick spoilage.
How Long Does Chili Last In The Freezer?
Of course, you can freeze chili to lengthen its shelf life. Frozen chili lasts up to 3 to 4 months in a plastic can or a freezer bag. If you've made a large batch of chili and wish to freeze cooked leftovers, it's safer to use plastic cans, but a freezer bag also works well as it's a lot thicker than typical plastic wrap, causing it to prevent freezer burn.
However, chili does not retain the fresh chili quality after thawing. It helps to reheat the chili using low-medium heat to avoid burning the spices. You should also avoid heating it for too long to avoid getting the beans mushy.
How Long Does Chili Last at Room Temperature?
Keeping chili at room temperature is not so wise as it spoils after two hours. However, this depends on how often you open the container or if you leave it open at all times. Since chili contains meat, microorganisms tend to multiply, causing spoilage.
If you're making chili con carne for an all-night or all-day event, I suggest keeping it in a slow cooker or placing it under a burner with low-medium heat to avoid microorganism growth. Doing this extends the shelf life to 6 to 8 hours. If you start noticing a sour smell or taste, it's best to stop serving the chili and discard it.
How Long Does Canned Chili Last?
Canned chili lasts for 3 to 5 years when unopened. Canned chili con carne undergoes steaming to prevent bacterial growth before canning. This process ensures that no microorganisms thrive inside the tin can. However, cooked chili from cans has a shorter shelf life of 3 to 5 days in the fridge, just like fresh chili.
Why Does Chili Go Bad Quickly?
Two factors cause chili to go bad quickly: cooked meat and tomatoes. Cooked meat is heaven to microorganisms, and tomatoes undergo enzymatic changes that cause a sour taste and smell. Even when vegetarian chili doesn't have meat, it still has tomatoes and other soft vegetables that only last up to five days in the fridge.
Top 3 Ways To Tell If Chili Has Gone Bad
Color Change
The color change is the first thing to notice once checking for the chili's quality. Bad chili loses its bright red color and starts to appear pale. This means enzymatic changes have already occurred, and the cooked chili is most likely spoiled.
Presence of Mold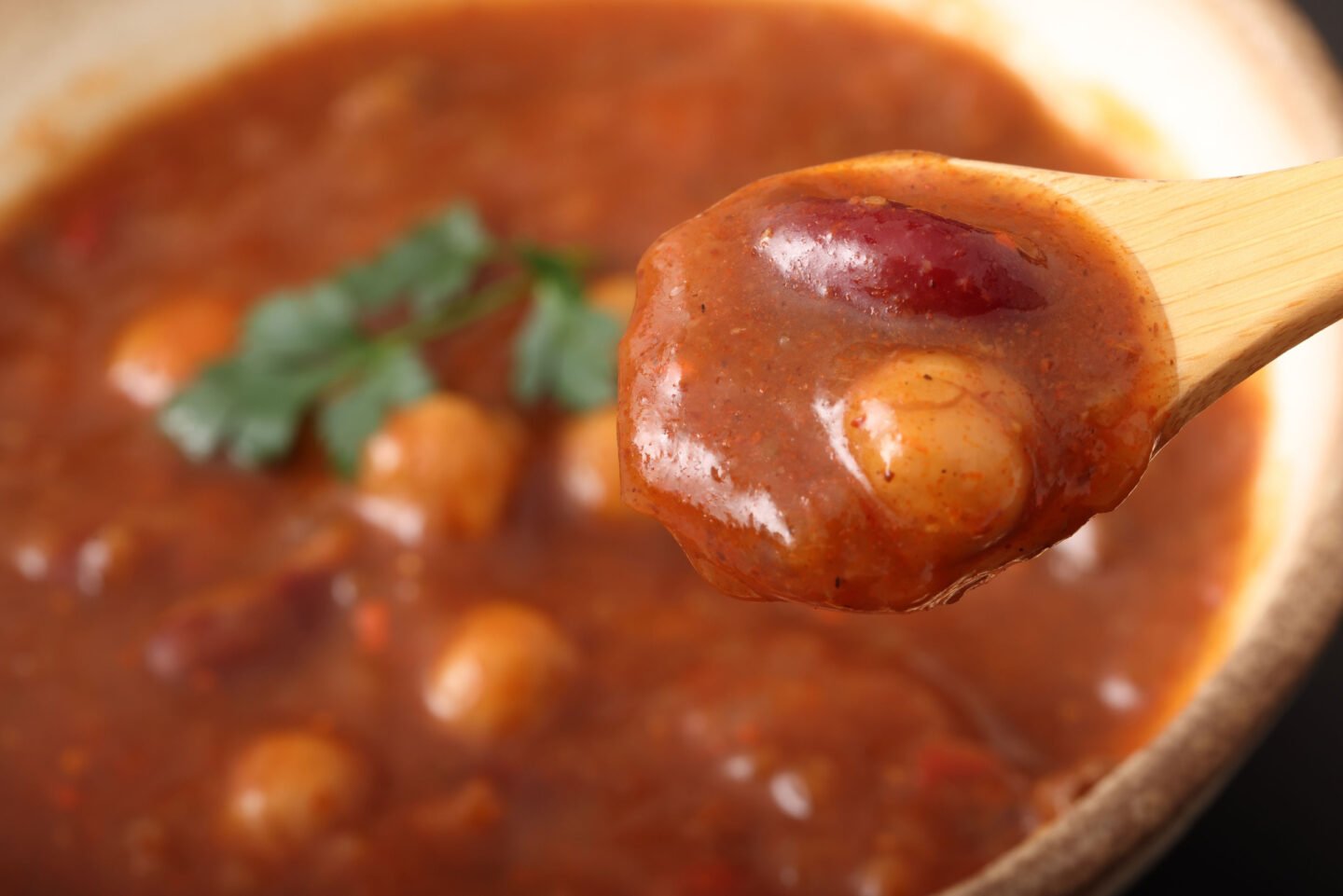 It might be challenging to spot mold on cooked chili, but a slimy layer is often present at the top surface of the chili when mold starts to grow. This liquid may appear clear or sluggish, but you should also notice a foul smell. Molds also appear like a bunch of white, gray, or black specks.
Rancid Smell and Taste
The rancid smell you should notice is a combination of spoiled tomatoes and spoiled cooked ground beef. This combination results in a rotten smell that you won't even have to taste to be sure. However, if there is no foul odor but the chili tastes terrible, you should throw the batch out.
How To Extend the Chili's Shelf Life
If you want your leftover homemade chili to last the usual 3 to 5 days in the fridge, put it in the fridge as soon as it cools down and don't open the bottle too often. I recommend storing them in shallow containers to prevent spoiling a whole batch.
You can also make sure they last longer by putting them in covered, airtight containers to keep bacteria from getting in and making you sick. When freezing chili, use an airtight container to prevent freezer burn.
Lastly, when cooking homemade chili, it's best to use fresh chilies, meat, and other ingredients. Old chili peppers spoil quickly. Tomatoes should also be free of blemishes, as those are signs of contamination.
Can You Eat Spoiled Chili?
Absolutely not. Eating spoiled chili may cause food poisoning. Cooked meat is one of the most common ways to get sick from food, which can make a more serious condition worse.
Related Questions
Does vegan chili last longer than meat chili?
Unfortunately, not. Vegan and meat chili only keep in the fridge for 3 to 5 days. The only advantage of vegan chili is its low-fat levels.
Is chili con carne the same as chili sauce?
No. Chili con carne is a stew, while chili sauce is made of fresh chilies and spices like garlic, onion, and ginger.
What to do with leftover chili?
You can reheat chili on low-medium heat to make it palatable again.