When your kitchen freezer just isn't enough, it's time to invest in one of the best mini freezers. Available in all shapes and sizes, you can get exactly the kind you need. However, since so many options are available, it isn't always easy to separate the best from the rest.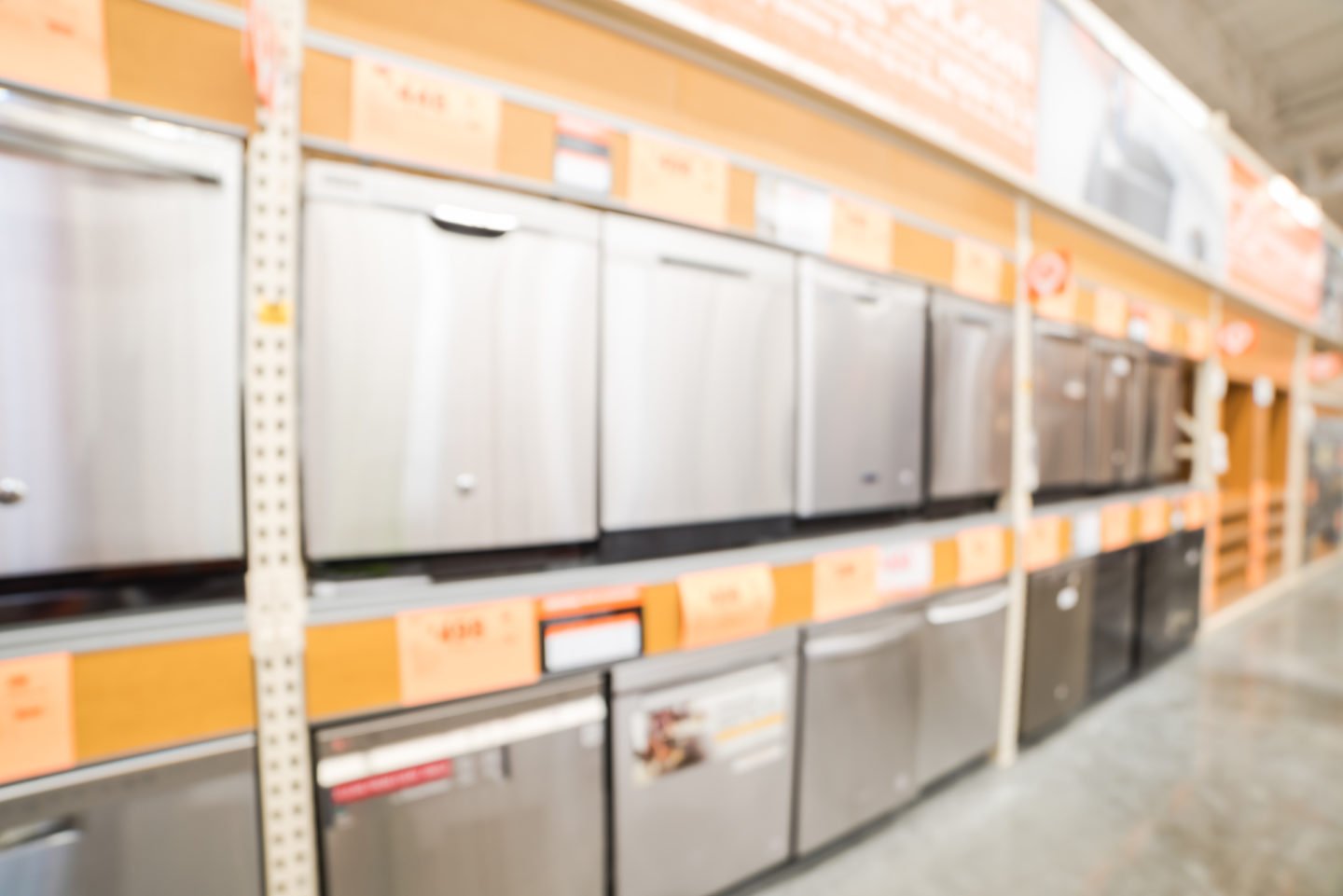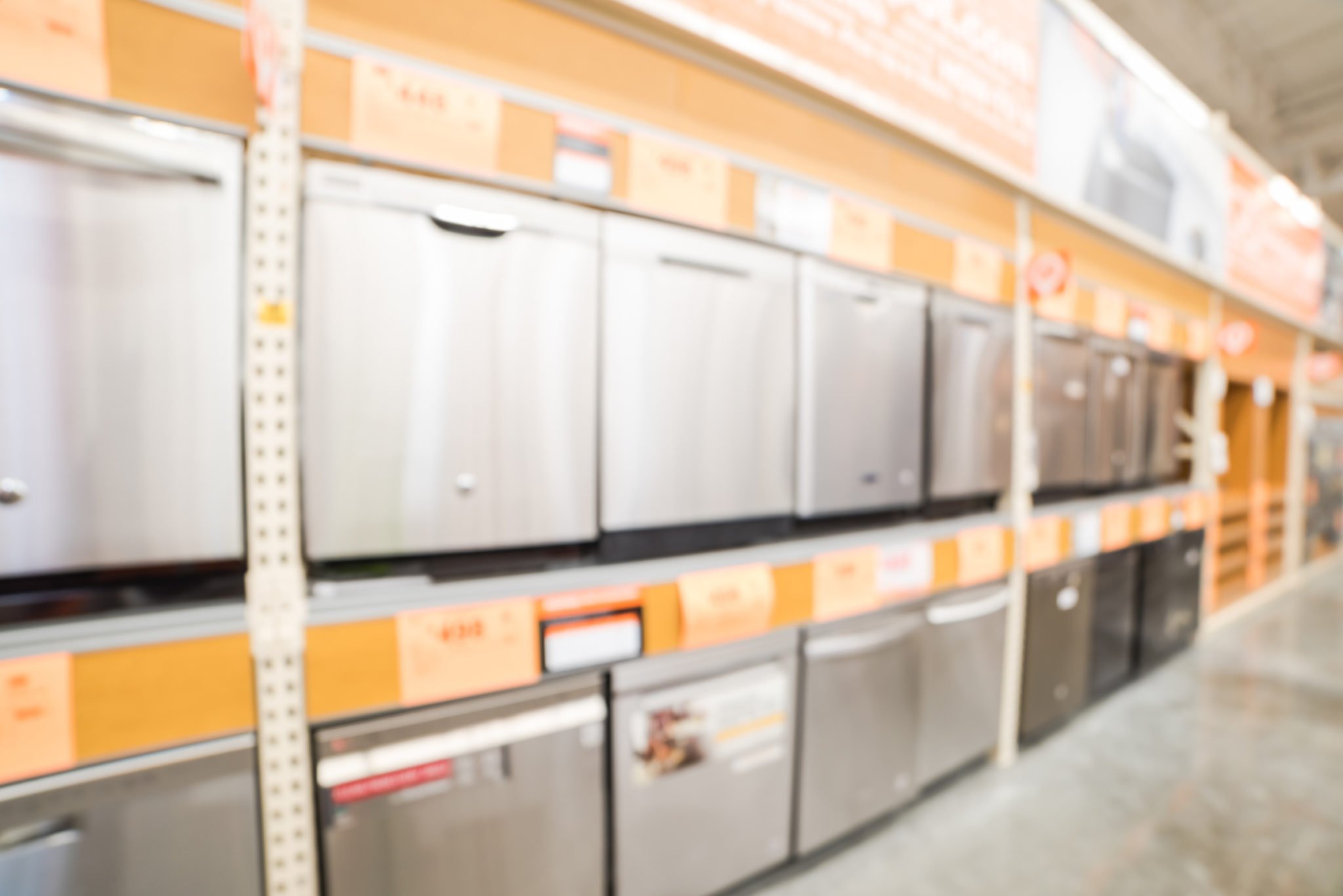 Below, we've chosen the best small freezer models from the hundreds available online. Selected based on power consumption, door design, storage capacity, and other features, they are sure to offer what you exactly need. Compare their pros and cons for yourself, and choose the option that suits you best.
Table of Contents
Best Overall: Whynter CUF-210SS
SAVE 5%
Many factors go into selecting the best mini freezer, including power consumption and storage capacity. Unfortunately, no one freezer has it all, though you can come close with the Whynter CUF-210SS. This mini freezer offers a balanced set of features designed to satisfy anyone's needs at an affordable price.
It's available in three sizes, ranging from 1.1 to 3 cubic feet, meaning you can outfit a dorm room or basement storage space just as easily. While the larger varieties consume more power, all of the models are Energy Star certified for optimized power consumption.
One other surprising feature is the reversible swing door. That allows you to position the freezer wherever you like and adjust which direction the door opens depending on what works best with your layout. Either way, you can take advantage of the cylindrical lock to keep the freezer secure at all times.
Overall, it's an excellent choice for almost anyone, with the only drawback being a higher-than-average price. However, considering all you get for the money, most will find it a wise investment. Find our budget pick below if you're looking for a more affordable freezer.
Best Chest Freezer: Koolatron Compact Chest Freezer
SAVE 5%
Chest freezers offer a slightly different design that offers a few unique benefits. First, they make it easier to pack away larger quantities of food, allowing you to stack and pack for long-term storage. The Koolatron Compact Chest Freezer takes full advantage of the chest design with a full 5.5 cubic feet of storage space.
When buying a chest freezer, one factor to keep in mind is that it sometimes makes it more difficult to access food items. For example, you can only access items packed at the bottom of the taller freezers by removing those stacked on top of it. Luckily, Koolatron has included a removable wire basket, which solves this problem, allowing you to more efficiently manage frozen foods.
That goes hand-in-hand with other hassle-saving features included in this freezer. For example, the external thermostat allows you to adjust the temperature easily, while the compact footprint takes up less space in your home.
Give this freezer a try if you really want high-capacity frozen food storage designed to simplify your life. It's among the largest on this list, with plenty of features to reduce the hassle. However, if you're looking for a more compact option, check out the one listed below.
Best Compact: BLACK+DECKER Compact Upright Freezer
SAVE 6%
BLACK+DECKER 1.2 Cu. Ft. Compact Upright Freezer
The trimmed-down design of this BLACK+DECKER mini freezer makes it a truly unique way to keep foods cold.
Pros: Lower power consumption, saves on space, interior wire shelving
Cons: Less storage space, heavy for its size
You can never tell when you'll have a craving for ice cream or any of your other frozen treats, so it doesn't hurt to have your private stash close at hand. The BLACK+DECKER Compact Upright Freezeris one of the most compact mini freezers, designed for even the smallest spaces.
The advantages of a smaller mini freezer include lower power consumption, quieter operation, and more compact size. This model is all of the above, with quality construction ideal for dorm rooms, office breakrooms, and other small spaces. In addition, its quality is made with temperature control that won't fail you.
One thing we didn't love was the weight. At just over 40 lbs, it's about as heavy as many of the full-sized freezers included on this list. So while it's still light enough to move from place to place when empty, we wouldn't exactly call it portable.
Still, this freezer is a great buy if you want a compact option that you can tuck in the corner of even the smallest rooms. However, if what you want is a portable one, it may not be your best option.
Best Portable: AstroAI Portable Freezer
SAVE 9%
The AstroAI Portable Freezer may look like a cooler, but it is a fully-equipped mini freezer that can keep drinks and food cold for parties, camping trips, and other outings. While it doesn't offer the same storage capacity as a full freezer, it fulfills its job well.
One advantage of its smaller storage space is that it cools quickly and reaches -4 degrees Fahrenheit in just an hour. That is a huge advantage since the freezer isn't designed to be left plugged in for long stretches. It also insulates well, so you can unplug and wheel it to your destination without worrying about your drinks getting hot.
You can control the temperature via the digital display on the top of the freezer. Toggle display, cooling options, temperature, and more at the push of a button. You can also use it to charge your phone with the included USB port.
Of course, the freezer does need to be plugged in, so its portability isn't unlimited and may not be the best for beach trips. However, it includes an adapter that allows you to plug it into your car battery. It even has a battery protection function that prevents it from completely draining your car battery.
If you want a freezer that you can take anywhere, there is no better choice than this. However, you'll want to keep its limitations in mind before buying, both in terms of portability and storage capacity.
Best Mini Fridge and Freezer: Antarctic Star Compact Mini Fridge and Freezer
If you want the utility of both a fridge and a freezer but like the compact size of a mini appliance, the Antarctic Star Compact Mini Fridge and Freezer is the choice for you. It has separate fridge and freezer compartments whose temperature you can control individually, making it stand out from other mini freezers.
We really love this fridge and freezer combo because of its adorable scaled-down design. It has the same proportions as a full-sized refrigerator but is half the height. In addition, it's coated from top to bottom in high durability stainless steel, with an embedded handle on each door.
This freezer is about more than just looks, though. It actually offers a wide range of temperatures. The upper freezer compartment can be set down to -1 degrees Fahrenheit, while the larger fridge compartment can be set between 32 and 50 degrees. The fridge compartment also includes a removable glass shelf which helps take advantage of the extra storage space.
You'll love this option if you're looking for a full fridge's utility without the extra bulk. It also has a much more reasonable price, putting it well within most people's price range. However, the main downside is that neither its fridge nor freezer sections are as large as the other options on this list, so you might not be able to fit everything you need.
Best Digital Freezer: WATOOR Mini Freezer
While most freezers are simple appliances, there are still models out there to appeal to tech lovers of all kinds. The WATOOR Mini Freezer is one example, with a sleek, pared-back look and a few extra features. While it has a bit more to offer than the typical mini freezer, it's still easy to use.
While there are other fridges with digital displays on this list, we feel that this one stands out for its sleek and seamless design. The display is positioned right on the front of the freezer, so it's easy to monitor temperatures at a glance. To adjust, you simply need to use the button located on the top of the appliance.
The main drawback is that it's a relatively smaller fridge at 2.1 cubic feet. However, it's still larger than the average home freezer connected to a fridge, though it costs a bit more than the average mid-sized freezers.
It's the perfect choice if you don't mind sacrificing a bit of extra space for some high-tech features. However, if ample and affordable storage is your priority, you may prefer the option listed below.
Best High-Capacity: Midea MRC04M3AWW
Midea MRC04M3AWW, White 3.5 cu. ft. Mini Freezer
We love all the space offered in this freezer model, which comes in 3.5, 5, and 7 cubic food options.
Pros: 3.5 cubic feet of space, hanging wire storage basket, three sizes available
Cons: Eats more power; it may be difficult to access items on the bottom.
One of the best things about mini freezers is that they can store food for months or even years, letting you keep mass quantities of meat, frozen desserts, and other foods. However, taking full advantage of your freezer's storage capacity means finding an option large enough to keep everything you need. The Midea MRC04M3AWW is one of the largest, with a full 3.5 cubic feet of space.
If you want an even larger one, they also make 5 and 7 cubic foot versions, though, at this point, they may not qualify as "mini" freezers. All of them offer a chest freezer design, letting you access your food through a top-mounted door. This is great for maximizing storage space, though it does make it more difficult to access items on the bottom of the freezer.
Luckily, the removable wire storage basket is included to give you full access. In addition, it's large enough to keep a few must-have items within easy reach.
Give this mini freezer chest a try if maximizing storage space is your top concern. While it doesn't have a ton of extra features, it's reliable and simple to use.
Best Stainless Steel: RCA RFR322-B
RCA RFR322-B Single-Door Compact Refrigerator
The Energy Star certification on this mini freezer means it only uses five kilowatts per hour, cutting down on your energy costs.
Pros: Energy Star certified, full stainless steel body, comes in a variety of colors
Cons: Customer service isn't ideal; the freezer section is a bit small
Stainless steel is durable, easy to clean, and a classic look for kitchen appliances. The RCA RFR322-B is a fully stainless steel mini freezer that will be sure to appeal to those who appreciate the finer points of this material.
If you aren't a fan of the polished silver look, this small freezer also comes in red, purple, lime green, and a variety of other colors and styles. This makes it a great choice to compliment your room's decor. It also has a reversible door, so you can set it up to work well in any room layout.
This appliance's interior is split between a refrigerator and a freezer, giving you a bit more versatility with storage. Just keep in mind that this means you might not have as much freezer space as a dedicated mini freezer. Though with a total of 3.2 cubic feet of space, you should still have plenty of room for the essentials.
Overall, this appliance is an excellent choice for those who want to prioritize style and could use the versatility of a fridge and freezer combo. It is a bit more expensive than some other options on this list, however, so if you want a deal, you may be better off looking at the budget option below.
Best Budget: R.W.FLAME Upright Compact Freezer
It's important to carefully browse when buying budget appliances since not all of them are made with quality. However, some, like the R.W.FLAME Upright Compact Freezer, offer a good balance of power, features, and price without any major sacrifices in quality.
Not only does this mini freezer cut down on upfront costs, but it also helps reduce your monthly energy bill with its energy-efficient compressor. Even so, it still gets down to an impressive -13 degrees Fahrenheit, giving you plenty of control over the internal temperature.
The interior is split down the middle with a removable wire shelf that helps maximize the usable space. You can also take it out to make room for larger items like frozen turkeys. Finally, the reversible door helps accommodate your room's layout, letting you place the freezer where it is most convenient.
If you're searching for a budget buy that won't disappoint you, you won't find better than this small freezer. While it is a bit smaller and lacking in some of the features of higher-end models, this one gives plenty of bang for your buck.
Best High-End: hOmelabs Upright Freezer
SAVE 6%
Above all else, a mini freezer needs to be reliable, keeping your food stored safely for months or years at a time. While a budget freezer may do in a pinch, the best way to get true reliability is by investing in quality. The hOmelabs Upright Freezer offers professional quality with an impressive array of features at a price most people can afford.
The quality of this product really comes out in the details. It's very quiet, running at 42 decibels and low on energy consumption, running on just 240 kWh per year. It's impressive, especially considering its wide temperature range, from -4 to 7 degrees Fahrenheit.
The only major complaint we have is that the larger options tend to get pricier. hOmelabs offers 1, 2, and 3 cubic foot options, though only the smallest one falls within the same price range as the other options on this list. The 3-cubic-foot model costs nearly twice the price!
Give this small freezer a try if you don't mind investing a bit extra in quality or can work with a slightly smaller interior capacity. The extra features are worth the cost, though if you're looking to buy within a budget, you can still get a serviceable option at just a fraction of the cost.
Best Mini Freezer Buying Guide
Mini freezers may look similar at first glance, but the truth is that there's a lot more going on under the hood than you might guess. So to make sure you make the right choice, try to keep all of these factors in mind before buying.
Power Consumption
Generally, larger mini freezers are going to draw more power than smaller ones because they have more area to keep cool. However, other factors like insulation can also affect how much power they use. To save the most on your energy bill, look for small freezer models that are Energy Star certified.
Front Vs. Top Loading
This is largely a matter of preference, though it can make a world of difference when storing your food. Front-loading, also called upright freezers, work just like a fridge and are good for easily retrieving items. Top loading, or chest freezers, open on the top and are better for making the most of your storage space.
Size
Mini freezers range between 1 and 4 cubic feet. The size of the freezer depends on your needs. But keep in mind that larger isn't always better, even if you have the space for it. They take up more space in your room and take more power to keep cool.
Lockable
Many mini freezers have locks which is a good way to ensure small children or others in your house don't have access. That can be especially important for freezers when leaving the door open for a few hours can spoil all the food inside.
FAQs
Take a moment to learn a bit more about the best mini freezer options here.
How often should I clean my freezer?
It's best to clean out the inside every two to three months to maximize the lifespan of your freezer and improve the quality of the food stored there. To do so, empty all the freezer contents into your fridge or a cooler and unplug the freezer. Leave it open, wait until all the accumulated frost melts, and then wipe down the inside.
How do I prevent freezer burn?
Freezer burn is the term used to describe the formation of ice crystals on food stored in a freezer. It can be a problem as these crystals can negatively affect the texture and flavor of the food over time. To prevent freezer burn, pay attention to these tips:
⦿ Use air-tight freezer-safe containers for storage
⦿ Keep your freezer at the right temperature
⦿ Clean your small freezer regularly
⦿ Use an extra layer of protection, such as a plastic bag, when storing food
⦿ Chill food before putting it in the freezer
⦿ Don't overfill or underfill a small freezer
Are mini freezers quiet?
The amount of sound your small freezer generates all depends on the brand and the quality of its construction. Larger freezers running at colder temperatures will be louder, nearing 50 decibels, whereas more compact freezers will be much quieter, around 40 decibels. For a frame of reference, your normal speaking voice is around 60 decibels, whereas a whisper is closer to 30.
How long do mini freezers last?
Your freezer's lifespan can vary widely depending on the brand and its use. But, on average, you can expect your freezer to last around ten years. One tip that can increase this span is to keep a .25-inch layer of frost on the inside surface at all times.