While sausages are a staple in many homes, they do not last that long in the fridge. According to the US Department of Agriculture, uncooked fresh sausages last 1 to 2 days in the refrigerator. Once cooked, you can place them in an airtight container back in the fridge for another 3 to 4 days. To make them last longer, you can store fresh sausages in the freezer for up to 2 to 3 months.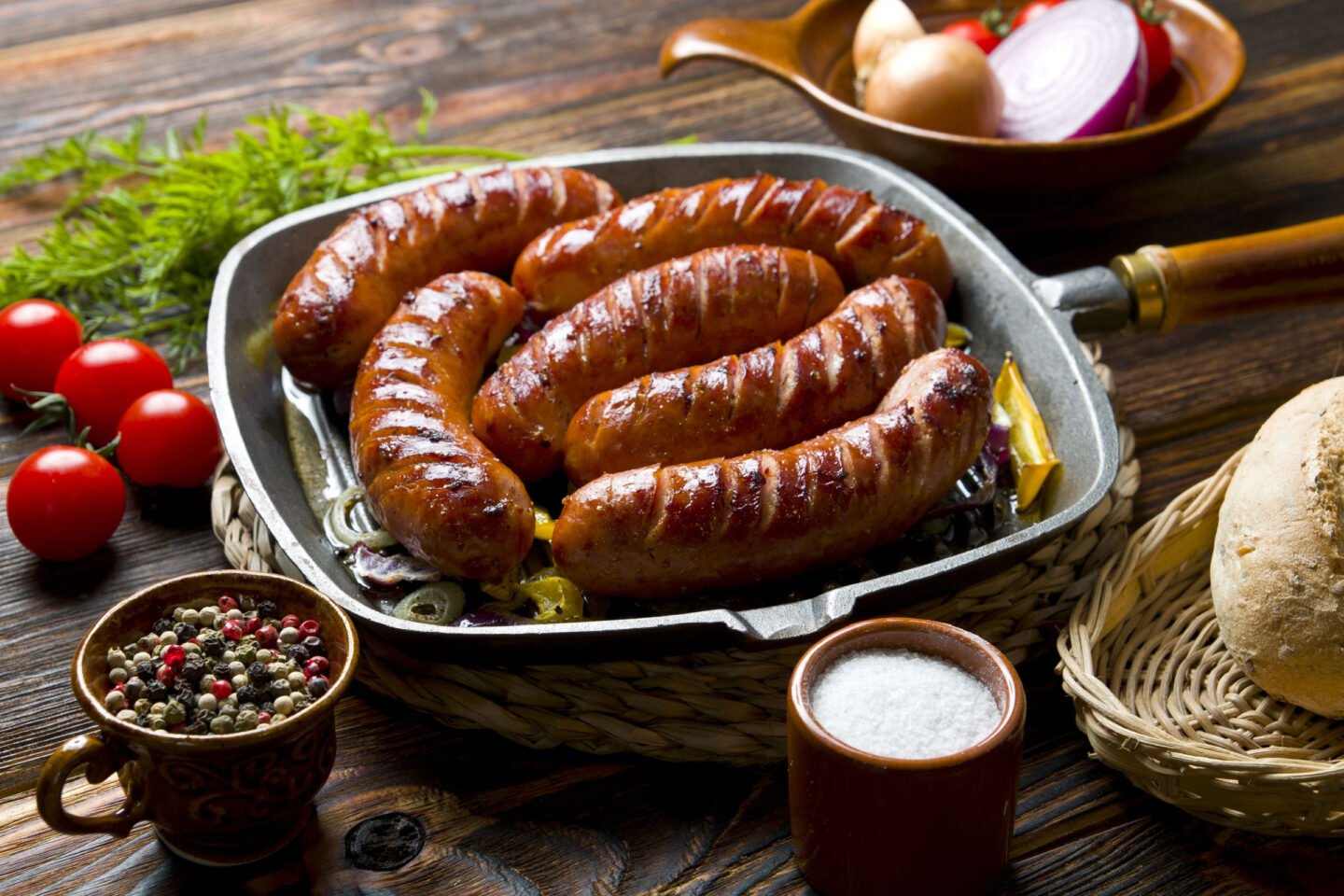 Dry sausages like pepperoni and salami have a longer shelf life and last up to 6 weeks in the fridge unopened and up to three weeks after cooking. Read on to learn everything you need to know about sausage storage: their shelf life in different temperatures, how to tell a spoiled sausage, and tips on extending their shelf life.
Table of Contents
What is Sausage?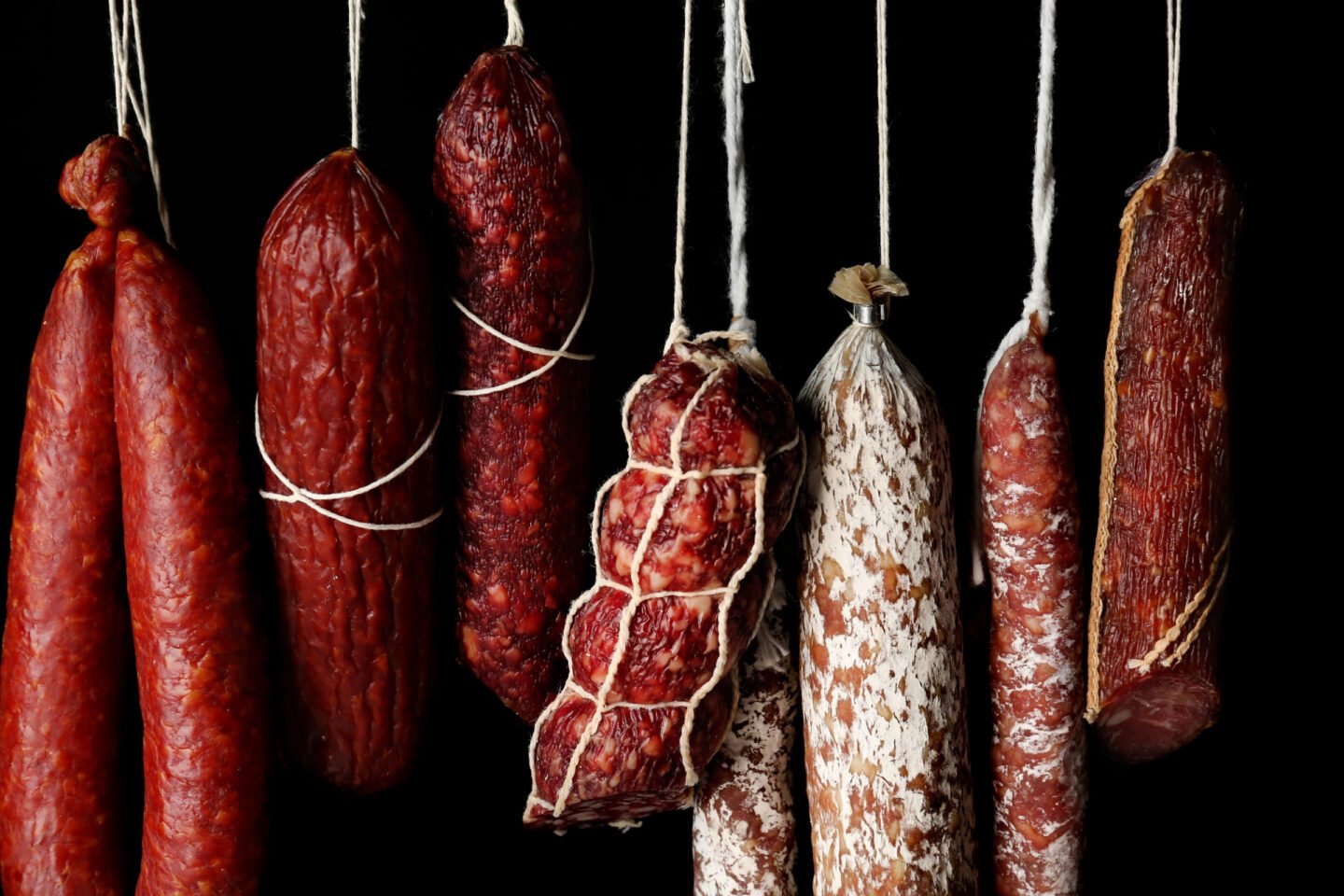 A sausage is a meat product often formed with ground meats, mainly pork, beef, or chicken, combined with salt, spices, and other flavorings. Additional ingredients like breadcrumbs or grains may be included as fillers or extenders. This meat product comes in different shapes and sizes, including sausage rolls and sausage balls.
There are two types of sausage: raw sausage made with uncooked meat like ground breakfast sausage and Italian sausage; and dry sausage made with cooked meat or smoked meat like chorizo and pepperoni. There are many other specific types of sausage, but some of the most common ones are either chicken sausage or pork sausage.
Does Sausage Go Bad?
Sausages go bad immediately, especially when stored improperly. Due to their high meat content, sausages are a common target of bacterial contamination, especially ones with raw meat in them.
How Long Can Sausage Stay In The Fridge?
Raw Sausage
Unopened fresh sausage lasts only up to two days in the fridge, while cooked sausage lasts up to four days in an airtight container. You might wonder why cooked sausages last longer than uncooked fresh sausage, and here's why: uncooked meat attracts tons of bacteria and other microorganisms, causing them to spoil easily even when stored in the fridge.
Cooking the sausages gets rid of most bacteria, lengthening the shelf life. However, storing them in an airtight container and keeping the fridge below 40 degrees Celsius is necessary to avoid contamination.
Dry Sausage
Dry sausage stored in the fridge lasts until its "best by" date. You can still store cooked sausage in the refrigerator in an airtight container for up to three weeks.
How Long Can Sausage Stay In The Freezer?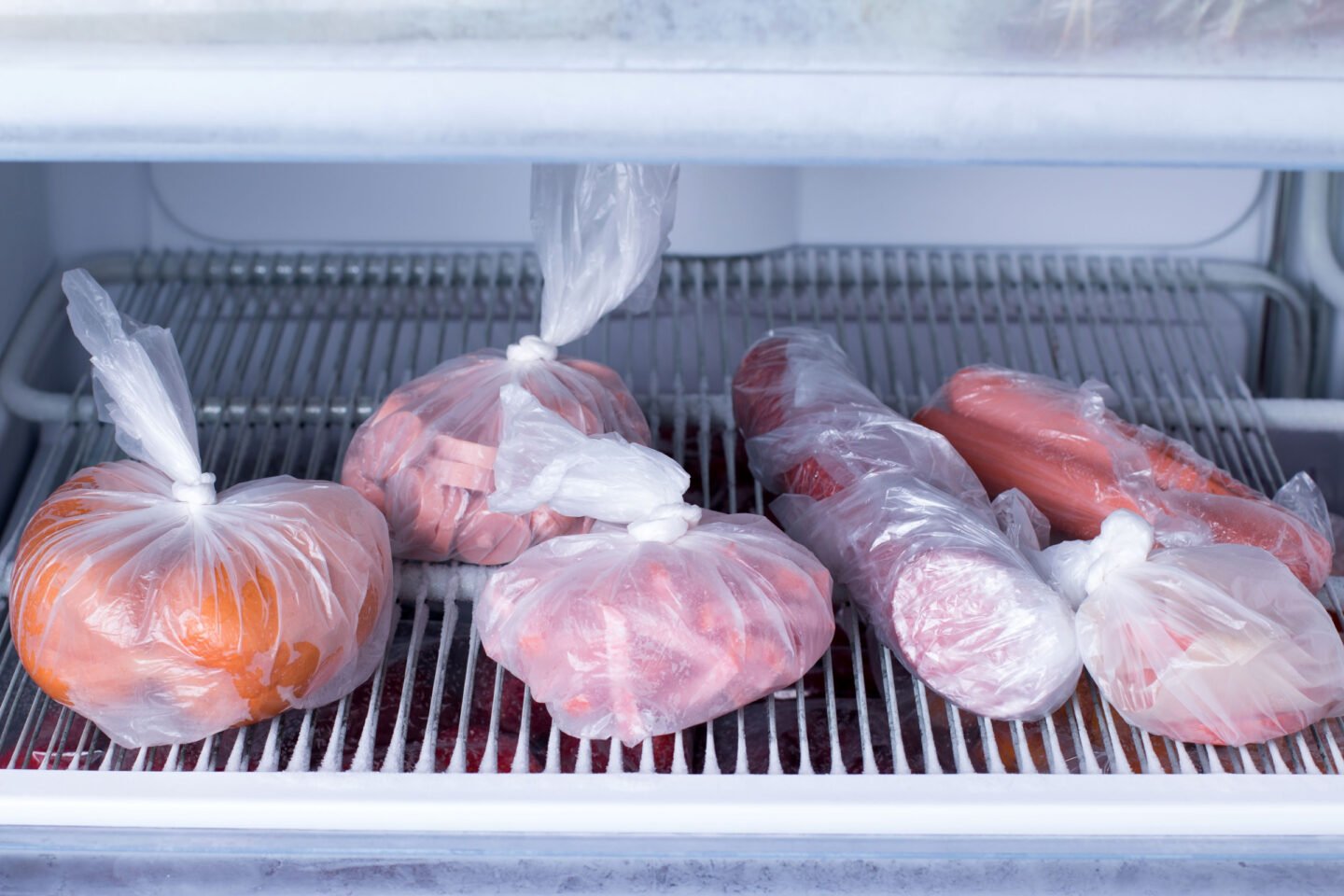 Cooked frozen sausage lasts up to three months, while uncooked sausage lasts two months. Foods that are frozen last much longer than those that are kept in the fridge because most bacteria that cause food to go bad quickly can't live in low temperatures.
However, frozen sausage that stays a very long time in the freezer might have freezer burn, where thawed sausages lose moisture and change texture.
Can You Store Sausages In The Pantry?
The only types of sausage you can store at room temperature are hard sausage and dry sausage. Unopened dry sausage lasts up to six weeks in the pantry and indefinitely or based on the "best by" date when refrigerated.
Do All Types of Sausages Have The Same Shelf Life in The Fridge?
The quick answer is no. Many types of sausages have different shelf lives, as recommended by the manufacturer's "use by" dates. But the US Department of Agriculture says that dry sausage can be kept in the fridge for as long as you want. This makes it the food with the longest shelf life.
Summer sausages or semi-dry sausages last up to three months, while hotdogs, luncheon meats, and other pre-cooked sausages last up to two weeks. Lastly, fresh sausages have the shortest shelf life in the fridge, with only 1 to 2 days.
Top 3 Ways To Tell If The Sausage Has Gone Bad
Foul Smell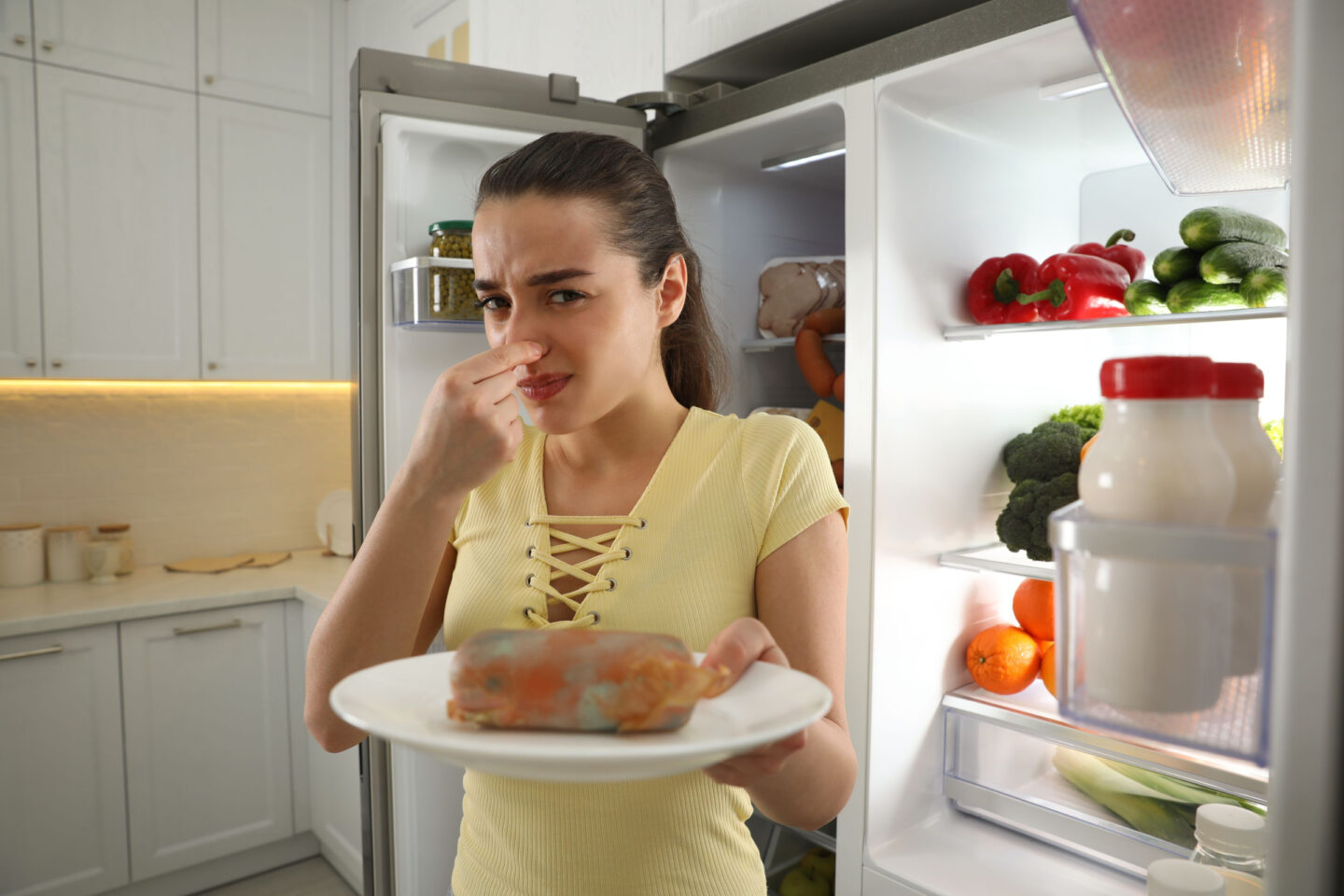 When it comes to meat products, the pungent smell is the first clue to knowing that they have gone bad. Fresh sausages have a sweet, savory aroma, while bad sausages smell rancid and rotten. Once you notice a change in smell, it should tell you to throw the sausage out.
Slimy Appearance
Due to spoilage and bacterial contamination, sausages produce slime on their outer parts. This slime appears colorless to cream and usually has a rancid smell.
Color Change
Even without the appearance of slime, you can also tell a spoiled sausage by looking at the color. Sausages and hotdogs lose their bright colors and turn pale and dull once they start to go bad.
How To Properly Store Sausage
Both raw and cooked sausages should be stored in the fridge to extend their shelf life. The heating process kills microbes, making cooked sausage last longer than uncooked ones. You should immediately store leftover sausages in an airtight container and place them in the coldest part of the fridge.
You can also pack leftover sausages in plastic wrap and freeze them to extend their viability.
Can You Eat Spoiled Sausage?
You should not eat spoiled or expired sausage or any spoiled meat products. According to USDA Food Safety, eating contaminated and uncooked sausage may result in food poisoning caused by bacteria such as E. coli and Salmonella. Food poisoning presents symptoms like vomiting, diarrhea, and abdominal discomfort.
Related Questions
Are hot dogs and sausages the same?
Hotdogs are considered the American version of frankfurters or franks. However, hotdogs are made with finely ground beef, pork, or chicken, while most sausages have coarsely ground meat.
Does sausage go bad in the fridge?
Sausages still go bad even when stored in the fridge, especially when they contract contaminants. Spoiled sausages in the refrigerator produce a rancid smell and display discoloration and a slimy texture.
Is frozen sausage still good?
When kept in a freezer, sausage stays good for up to three months.