The main difference between flounder and halibut is that flounder is a bottom feeder with a more delicate and flakier texture to its meat. In contrast, halibut is meatier but has a somewhat firm texture. They also have different shapes — flounders are typically round, while halibuts have a more pointed body.
Furthermore, halibut is a kind of flatfish, whereas flounder is a general term used for species in the flatfish family. Since flounder may refer to halibut, turbot, sole, plaice, Pacific Dover sole, and many others, this has added to the confusion between flounder and halibut. Additionally, some fish, such as the California halibut, aren't halibut at all, despite the name.
However, flounder and halibut are not just different species — they're also different in appearance, taste, texture, nutrition, and cost. This article will teach you how to differentiate a flounder and a halibut, and it will tell you what their differences are.
Table of Contents
What is a Flounder?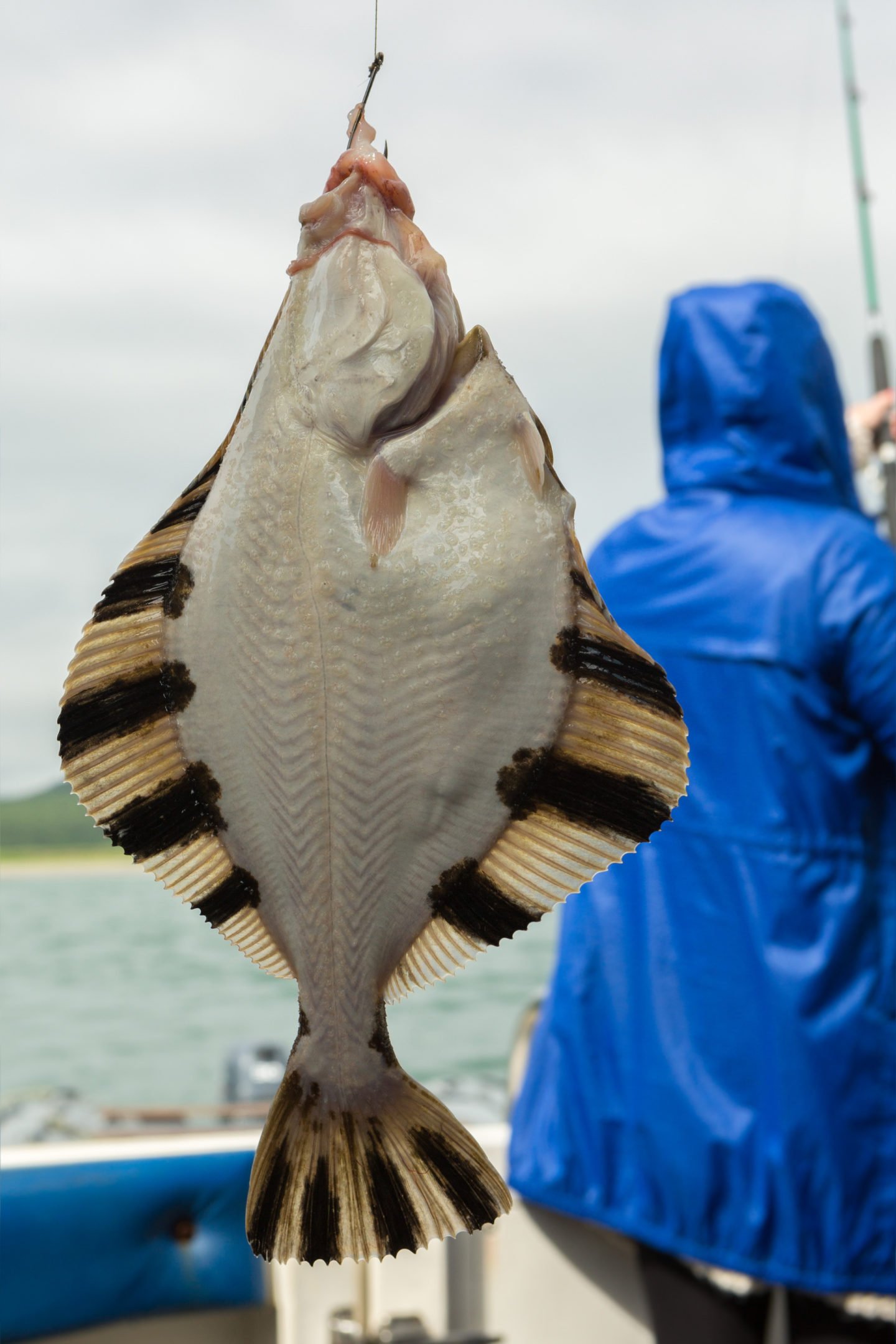 Flounder is the general term used to refer to various flatfish species. These fish species categorized under flounder are known as demersal fish or groundfish since they live at or near the ocean floor.
Flounder are primarily found in the North Atlantic Ocean, in the northern Pacific Ocean, and along the coasts of Europe. Still, some species prefer to live in estuaries and other regions, as well.
The most popular flounder fish include summer flounder (fluke), winter flounder (American Lemon Sole), southern flounder, and gulf flounder. Other regional favorites include the European flounder, the Japanese flounder, and the yellowtail flounder.
Flatfish look like typical fish when newly born — they swim upright and have eyes on both sides of their bodies. But after a few days, they go through metamorphosis, and their bodies begin to flatten out. One eye also moves to the other side of its head, which eventually ends on the top half of its body. Whether the left or right side ends up on top depends on the species.
What is a good substitute for flounder?
The best substitutes for flounder include tilapia, petrale sole, grouper, Alaska pollock, catfish, halibut, pollock, tilefish, cod, and haddock.
What is a Halibut?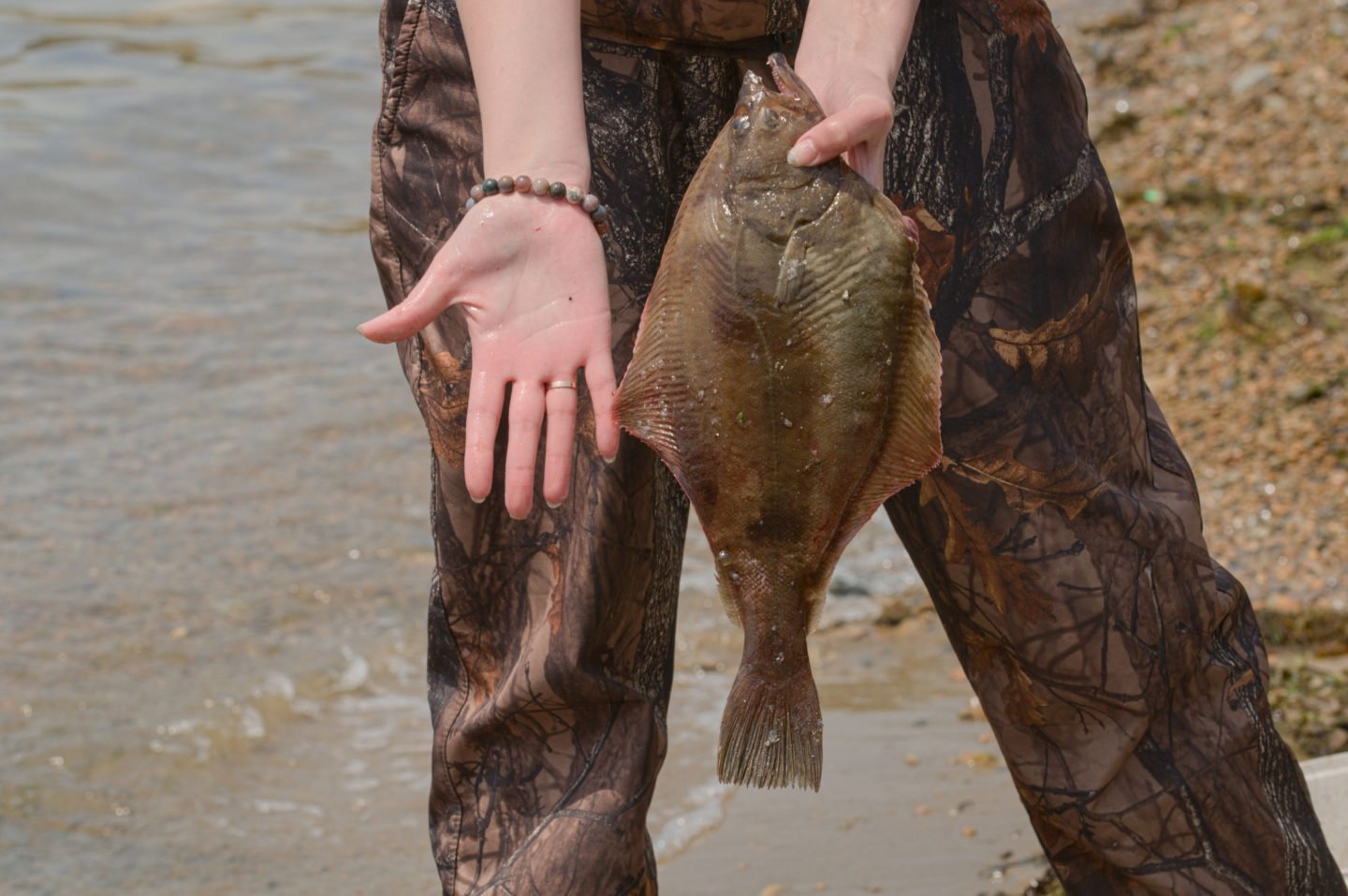 Halibut are large flatfish that can primarily be found in the Arctic Ocean, North Pacific Ocean, and the North Atlantic Ocean. Since halibut is a flatfish, it is technically a flounder. In fact, the three common halibut fish species belong to the right-eyed flounder family.
These three species are divided according to their habitats — the Pacific halibut, the Atlantic halibut, and the Greenland halibut. Halibut is the largest flatfish in the world, with the Atlantic halibut taking the first spot and the Pacific halibut taking the second. Meanwhile, the Greenland halibut, or black halibut, is the smallest and the most common of the three.
Because of the Atlantic halibut's size, overfishing has made it the least common flatfish globally. So again, the California halibut is not a halibut at all, despite its name.
What is a good substitute for halibut?
The best substitutes for halibut include fluke, flounder, turbot, striped bass, cod, sole, or dogfish.
How can you tell the difference between a flounder and a halibut?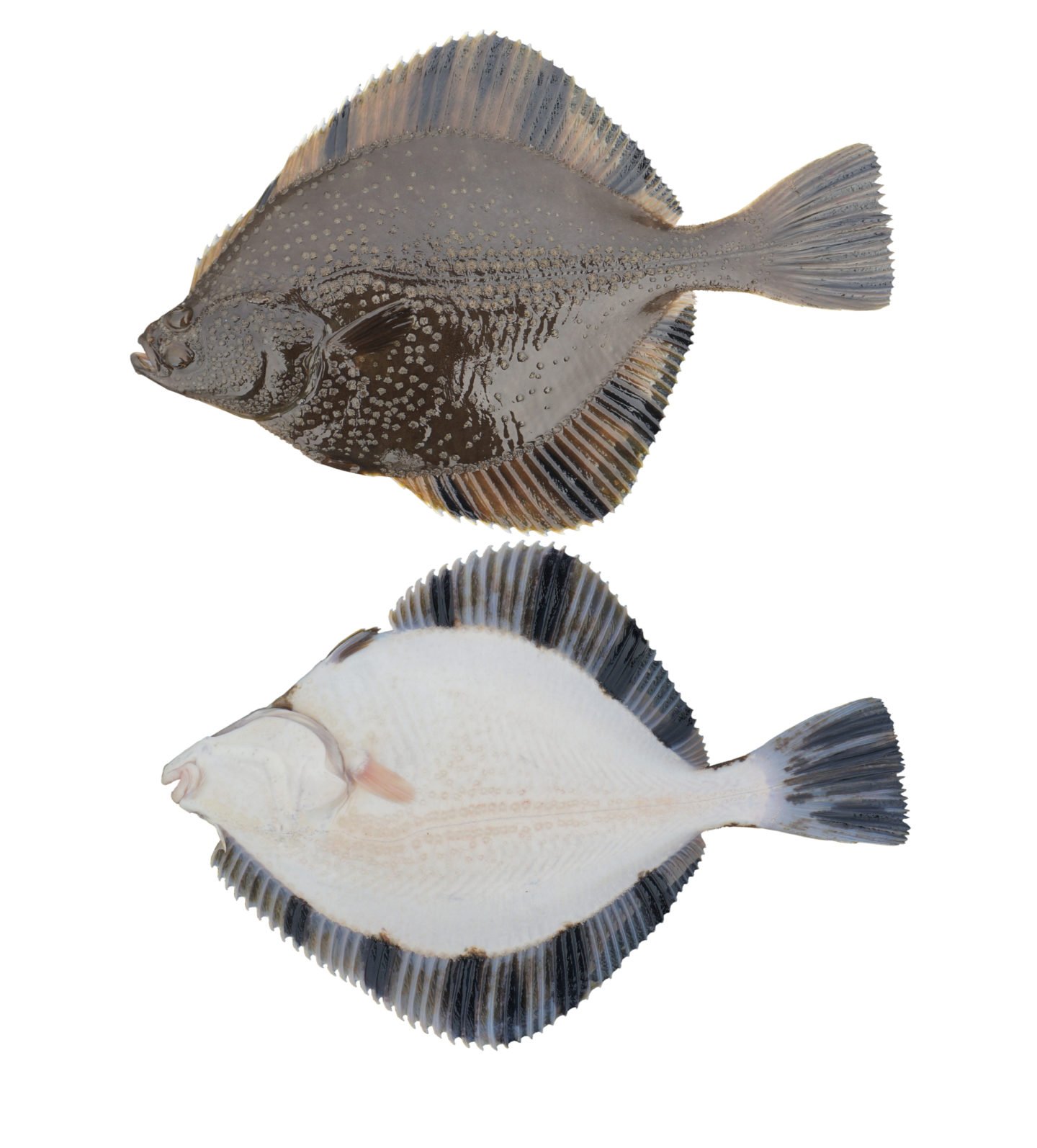 Since they are both flatfish, flounder and halibut have very similar appearances. They both have a mottled brown-colored top half, a white underside, and both eyes on the top side of their bodies. However, they also have differences:
Size - Flounders are generally smaller than halibuts. On average, flounders grow two to three feet long, while halibut grow over six feet long.
Weight - While flounders weigh 1 to 20 pounds on average, halibuts average at about 20 to 50 pounds. For comparison, the biggest flounder ever caught weighed 22.7 pounds, while the biggest halibut ever caught weighed 515 pounds.
Shape - Flounders have a short, round body shape, while halibuts have a long, pointed body that looks like a diamond.
Tail shape - Flounders have round fins and a round tail, while halibuts have pointy fins and a forked tail.
Eye position - All halibuts are right-eyed, but flounders can have both eyes on either the left or right side. However, most flounders are left-eyed.
Flounder vs. Halibut: Taste and Texture
What does flounder taste like?
Flounder has a mild flavor with hints of a little sweetness and low oil content. While it has more fat than halibut, flounder does not taste fishy, so it is a good option for people who do not like eating fish with too much flavor.
Flounders have a texture that tends to be a little flaky. Moreover, flounder fillets tend to be thin and delicate because of their smaller size. Because of its delicate texture, flounder can fall apart very easily while cooking. Thus, extra care should be taken when preparing and cooking this fish.
Baking, frying, sautéing, broiling, steaming, and poaching flounder are some easy ways to cook it. When frying or sautéing flounder, consider preparing a batter or coating to help keep the fish intact. Some people also eat flounder ceviche, which is a dish that contains raw fish marinated in lemon or lime juice.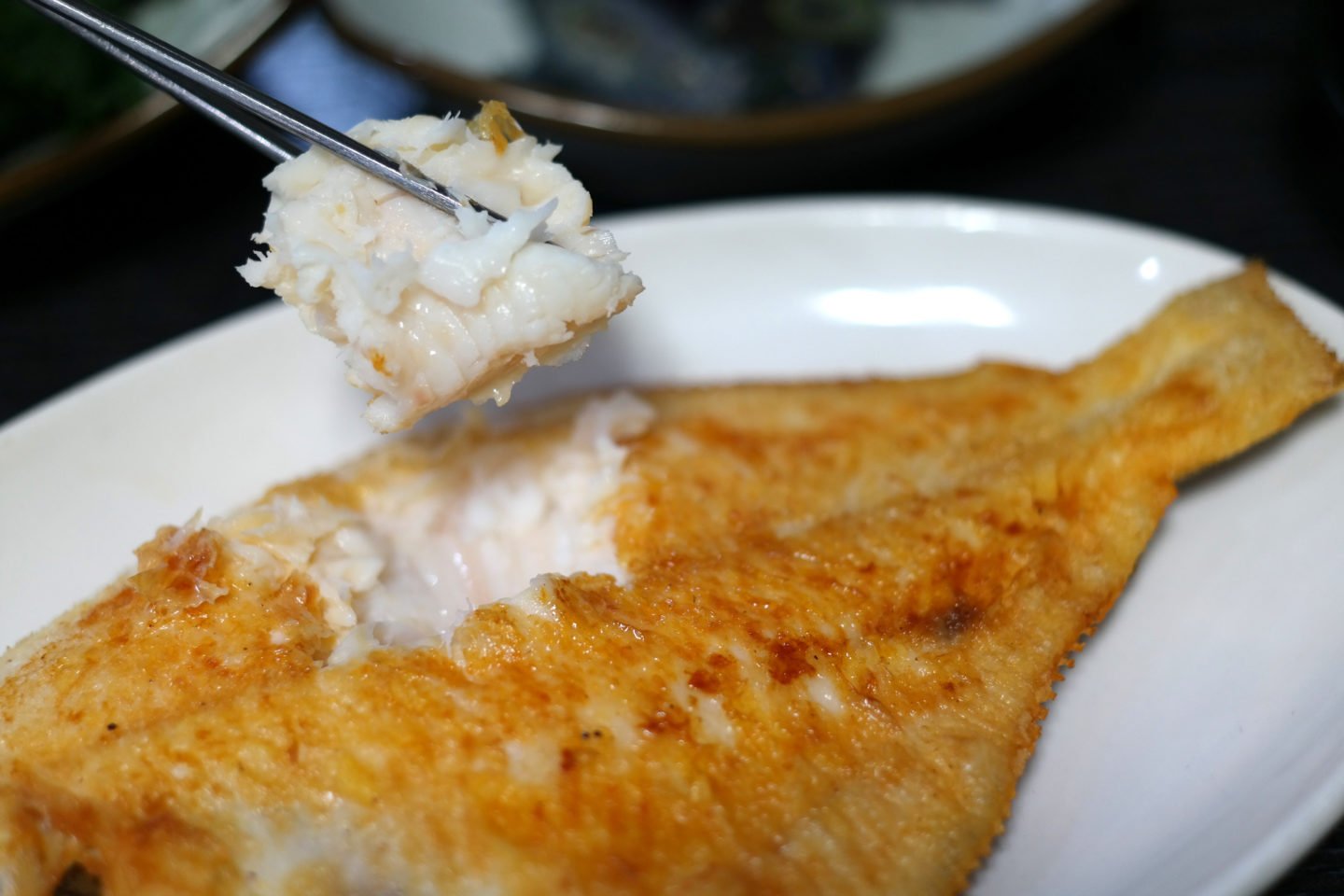 What does halibut taste like?
Halibut has a mild, sweet flavor very similar to Pacific cod, tilapia, and flounder. Halibut also absorbs flavors very well, so it pairs well with bold flavors. Like flounder, halibut has low oil content and should not taste fishy.
Halibut fillets are thick and firm but can be soft, tender, and melt in your mouth when cooked right. You can bake, broil, grill, sauté, poach, steam, or fry halibut, but be wary of overcooking it. Because halibut isn't oily, it will quickly dry out the longer you cook it.
Consider marinating or brushing fresh halibut fillets with oil or butter to prevent them from losing too much moisture while cooking.
Do halibut and flounder taste the same?
Flounder and halibut taste very similar, but they do not taste the same. The two have a mild, subtly sweet flavor, neither has a fishy taste, and both have low oil content. However, flounder is generally fattier than halibut, which may cause a slight difference in flavor.
Flounder vs. Halibut Nutrition: Which is healthier?
Flounder and halibut are not just delicious; they're also nutritious and are healthy fish for eating. Both fish contain high amounts of nutrients, but halibut is overall healthier than flounder.
That is because halibut contains more thiamin (vitamin B1), riboflavin (vitamin B2), niacin (vitamin B3), pyridoxine (vitamin B6), folate (vitamin B9), potassium, magnesium, zinc, and selenium. Aside from those, halibut also contains more protein than flounder and has fewer saturated fats.
Of course, flounder is also a good addition to your diet since it contains healthy amounts of various vitamins and minerals. Additionally, it provides more pantothenic acid (vitamin B5), iron, phosphorus, calcium, and omega-3 fatty acids than halibut.
Does flounder or halibut have more mercury?
Flounder has a mercury concentration mean of 0.056 ppm, which is less than halibut at 0.241 ppm. Thus, halibut has more mercury than flounder.
Which is more expensive, flounder or halibut?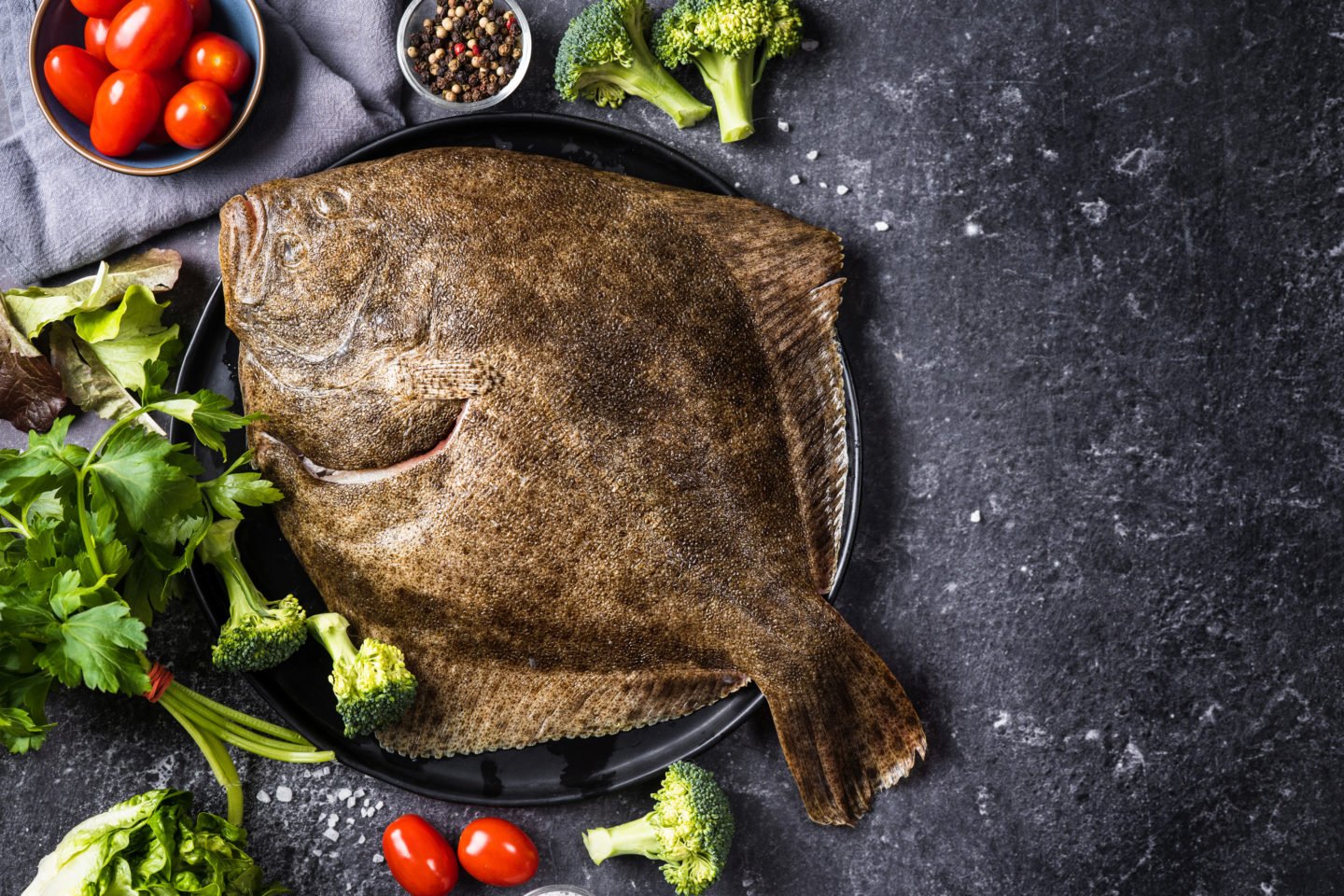 Halibut is much more expensive than flounder. That may be due to various reasons, including high demand and overfishing. Halibuts are not as common as flounders, so they generally cost more. Because of this, they also earned a reputation as a premium fish. In fact, Alaska halibut is considered the world's premium whitefish.
Flounder vs. Halibut: Fishing
Flounders and halibuts are popular fish for fishing, whether for sport, commercial use, or eating.
Flounders live and feed on the seafloor. During high tide, flounders tend to congregate in shallower areas. At low tide, flounder will move to deeper waters.
Meanwhile, halibut are usually found on or near the seafloor over sand, mud, or gravel. Halibut are often caught at 90 to 900 feet, but they may also go up near the surface to feed.
You can fish for flounder and halibut any time during the year, but flounder are easier to catch from September to November, while halibut is in season from mid-March to mid-November.
Overfishing
According to NOAA Fisheries, the Atlantic halibut is endangered. Fishing for Atlantic halibut is still allowed but at significantly reduced levels. Meanwhile, overfishing of flounders has depleted some stocks in only certain regions.
Since both flounder and halibut are prone to overfishing, always check your local ordinances for restrictions on fishing for either. Consumers are also urged to choose Pacific halibut over Atlantic halibut to promote the recovery of the species.
Related Questions
Does flounder have a lot of bones?
Yes, flounder is a bony fish and has a lot of bones. However, you can buy flounder fillets if this is something you're worried about.
Why is my flounder mushy?
Flounder is a lean fish. Because it is so thin, it can absorb water when soaked in water for some time. That can cause the flesh to become soft or mushy.

Another reason is that the fish you bought may be arrowtooth flounder. This type of flounder releases an enzyme when caught, which causes its meat to soften. So, when cooked, it may turn mushy.