If you've never browsed a real fish market before, chances are you're in for a surprise. With dozens of different species available for sale, it can be hard to keep them all straight. Particularly since some fish have multiple names and some names can refer to different types of fish!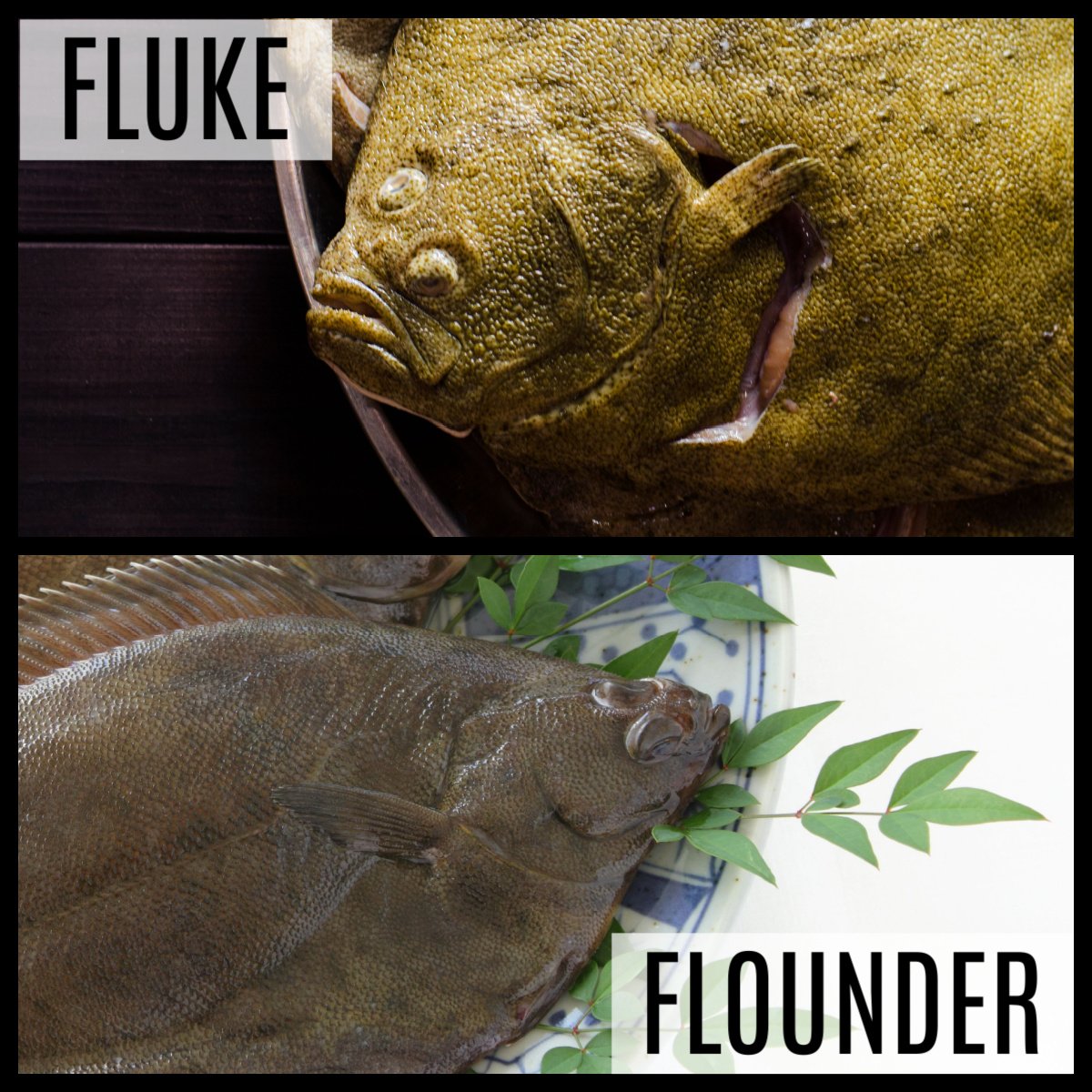 When it comes to fluke and flounder, even expert anglers are sometimes confused. However, the main difference between fluke and flounder is actually fairly simple: fluke is a type of flounder! A fluke is another name for the summer flounder.
To learn more about different varieties of flounder, take a look at our complete guide below.
Table of Contents
What is a Flounder?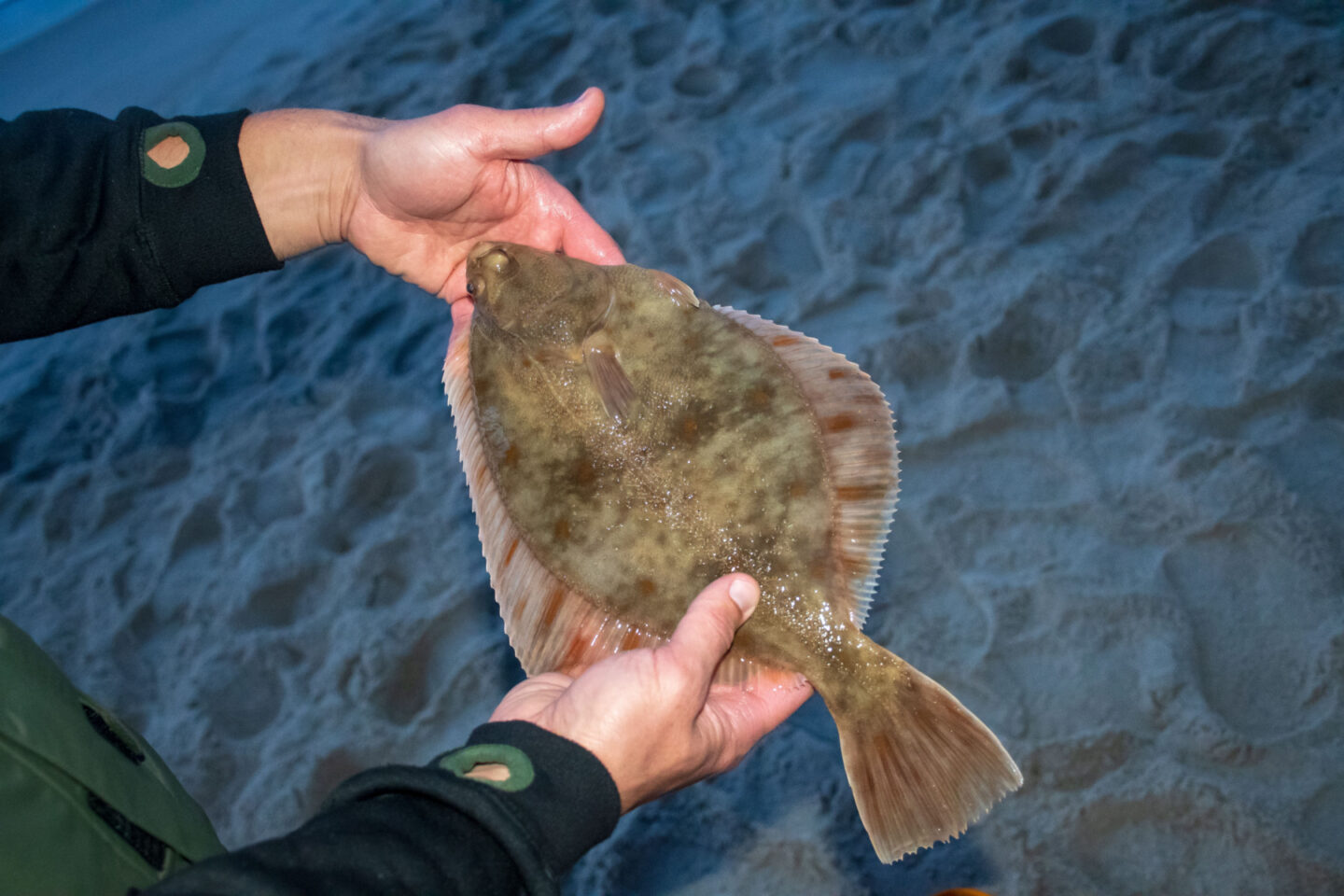 A flounder is an ocean-dwelling fish known for its distinct appearance. It has an entirely flat body, which allows it to blend into the sea floor. It stands out because both of its eyes are on the same side. This lets it stay fully visible while it hides.
However, the term "flounder" actually refers to a larger group of fish known as flatfish. Within that group, there are also many different types of flounder. In some cases, these types look quite similar, though in others, they are quite different in appearance.
The most common types of flounder are the European Flounder, the Witch Flounder, the Summer Flounder, the Winter Flounder, the Olive Flounder, the Gulf flounder, the Southern Flounder, and the Halibut. However, this list is far from exhaustive, and there are many less well-known varieties.
What is a Fluke?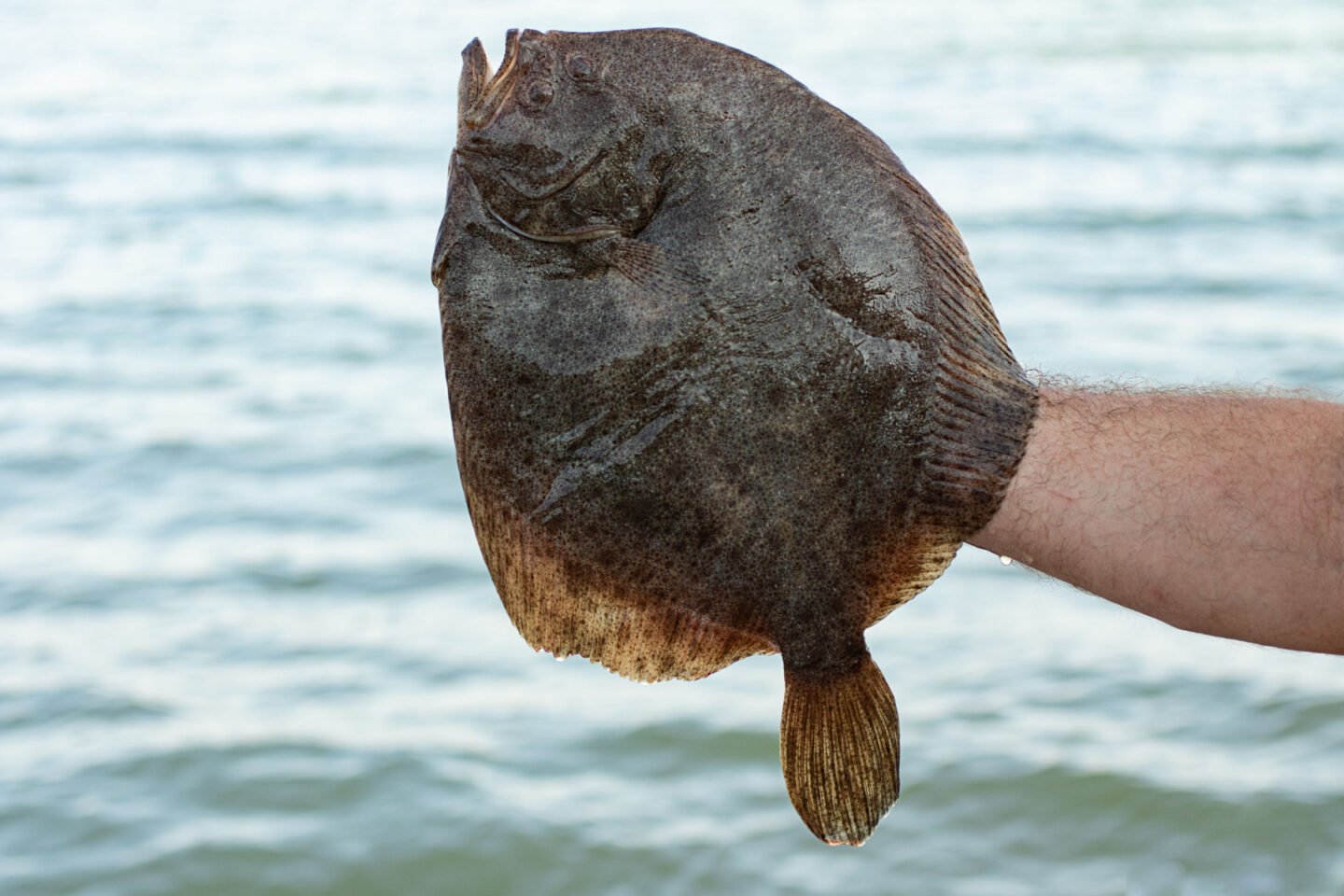 A fluke, as previously mentioned, is a type of flounder. Specifically, it is another name for the summer flounder, one of the most common types. Just like the other varieties, summer flounder is a large, flat, predatory fish that hunts by camouflaging itself and ambushing its prey.
The different names are just one source of confusion when it comes to identifying this fish. People often get it wrong because it looks so much like the winter flounder, which is another reason why. They inhabit the same waters and are both brown, flat, and have large fins running from their heads to the base of their tails.
However, if you're looking for a simple way to tell the difference between the fluke and the winter flounder, just pay attention to which way it's facing. That's right, the fluke always has both eyes on the left side of its head, which means it always faces left, while the flounder has both eyes on the right side of its body, and it always faces right.
The Difference Between Fluke and Flounder
Whether you have a fresh catch at the end of your line or are standing in front of the fishmonger's counter, it's a good idea to learn to tell the difference between these two similar fish. Luckily, there are plenty of telltale differences as long as you know what to look for.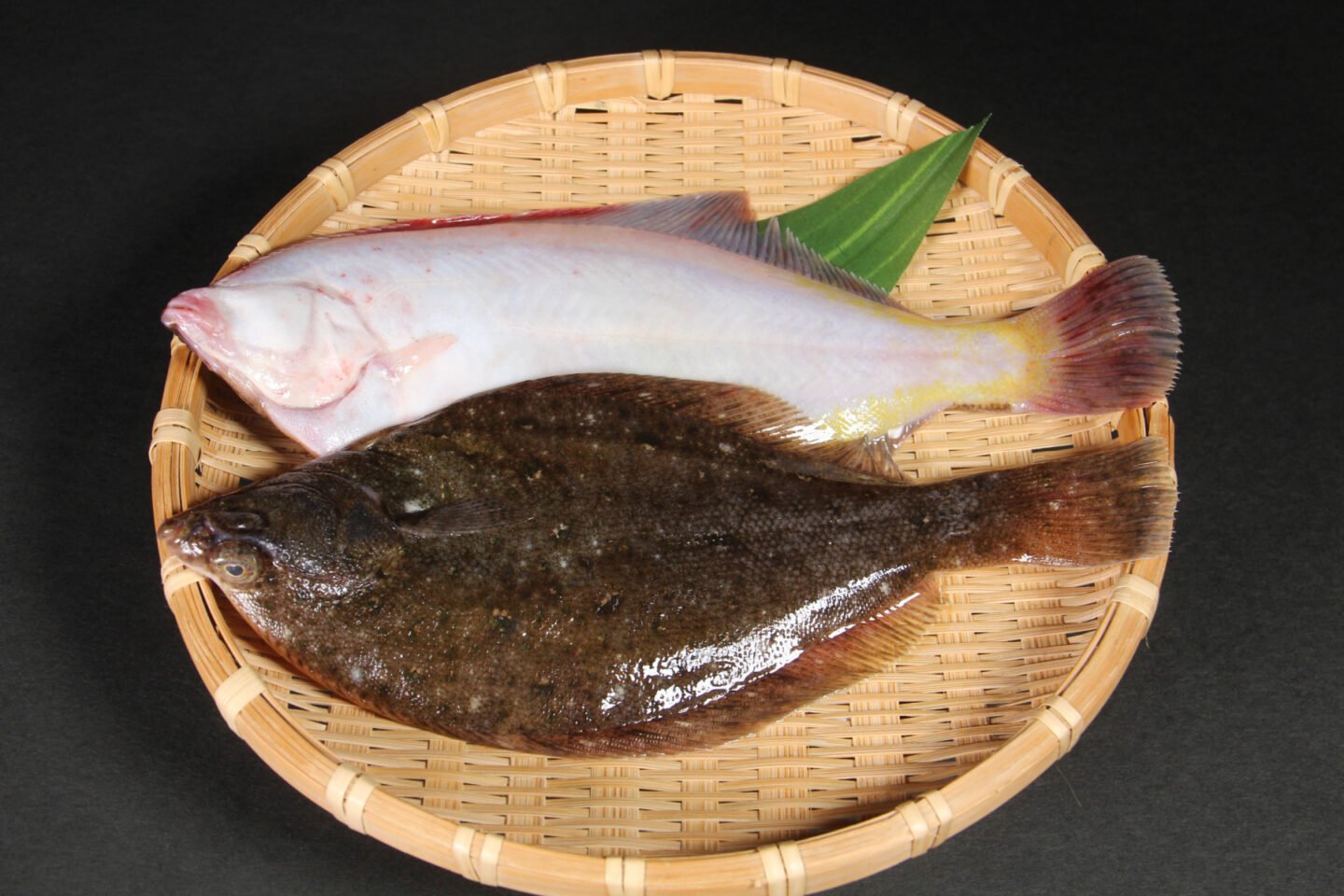 Appearance
One thing all types of flounder have in common is that both of their eyes are on the same side of their head. However, what many people don't know is that they don't start that way. When flounder are born, they have one eye on each side of their head, and only over time do they experience a metamorphosis, and one eye migrates to the other side.
This is important because one of the key differences between fluke and flounder is the side of the body where the eyes are found. Fluke have both eyes on the left side of the head, while flounder have both eyes on the right.
However, this isn't the only difference in the fishes' appearance, as the two have their own distinctive color. Fluke is a lighter, creamy brown, whereas flounder is a darker, more ruddy brown.
Habitat
The characteristic eye migration of both the fluke and flounder isn't just for show. It actually helps them adapt to their environment, giving them a special advantage when hunting prey.
These fish are known as groundfish or demersal fish, which means they live at the bottom of the oceans. They are usually found relatively close to the coast, on the continental shelf, or on the continental slope. Around the United States, fluke can be found down the eastern coast, down to Georgia, whereas southern flounder are found off the coast of Florida.
The way they hunt in this environment is by lying flat on the ocean floor and using their natural color patterns to blend in with their surroundings. Having both eyes on the same side of their head allows them to maintain full visibility as they lay in wait for prey. They can stay still and hidden until the time is right, then attack at just the right moment.
They use this method to catch crustaceans, small fish, and fish spawn.
Taste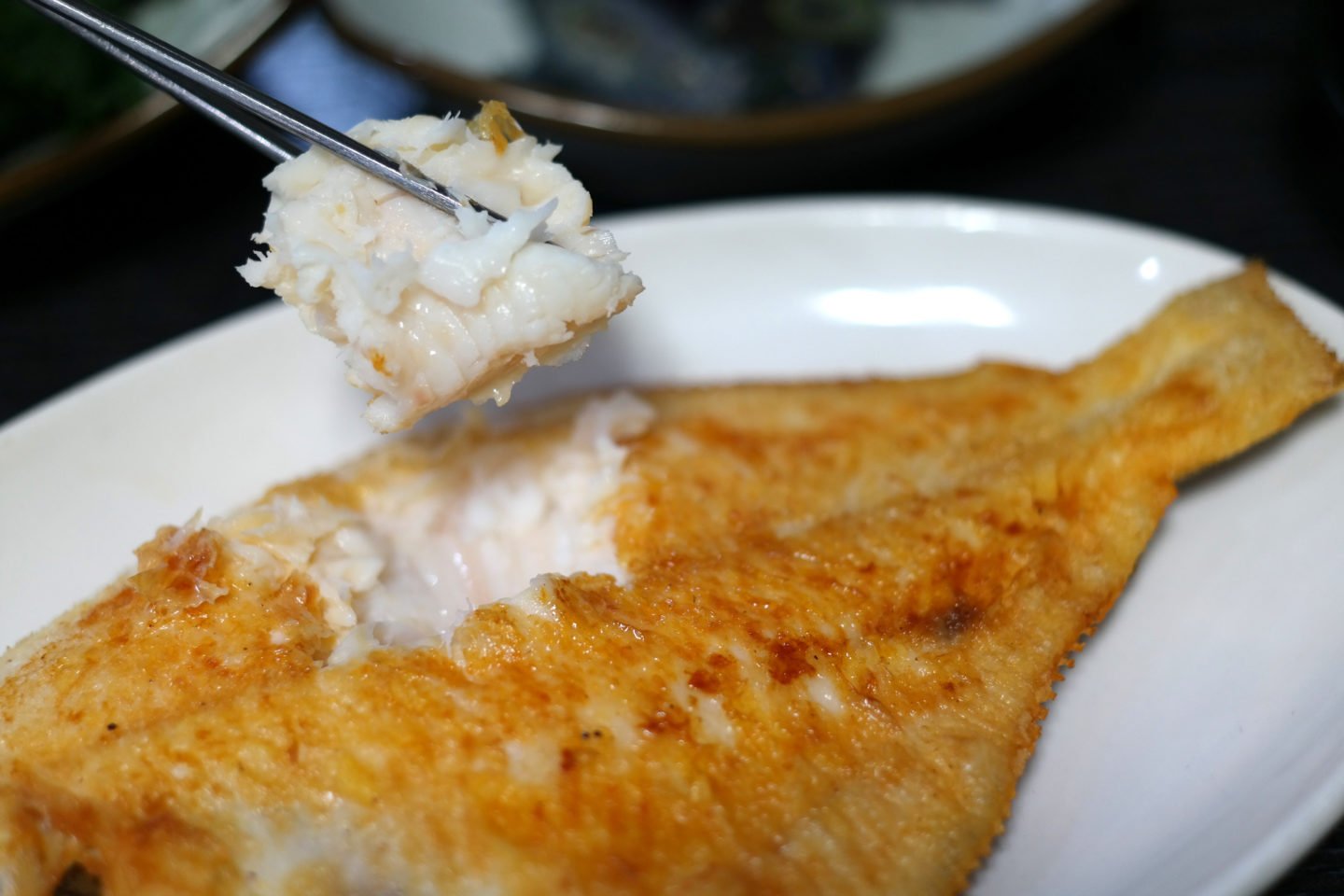 When it comes to eating, these two fish have more in common than they have differences. Fluke is a mild and lean fish, free of the muddy or fishy flavors found in freshwater marine life. The meat is relatively smooth and firm. For those who have never tried either before, it will be almost impossible to tell the two apart.
The main difference in flavor is that fluke is a bit flakier than other types of flounder. Some people also say it's a bit sweeter.
There's plenty more to learn about flounder's unique taste. Take a look at our complete breakdown.
Nutrition
Like virtually all fish, flounder is a lean source of protein that's high in Omega-3s, making it a healthy choice as a main course. Each 3-ounce portion contains over 20 grams of protein. With just 99 calories and one gram of fat, it's one of the best ways to bulk up.
Flounder is also high in vitamin B6, vitamin B12, magnesium, phosphorus, and selenium.
Price
Fluke and flounder fetch a similar price at market, so you can treat them the same when it comes to budgeting. Prices of fish vary, but you can expect a pound of fluke or flounder to cost between $3 and $5 at the open market.
Most grocery stores don't sell fluke or flounder, though if you have a specialty fishmonger near you, there's a chance that they will carry it. Prices there will be slightly higher than when the fish is bought wholesale, usually between $6 and $10 per pound.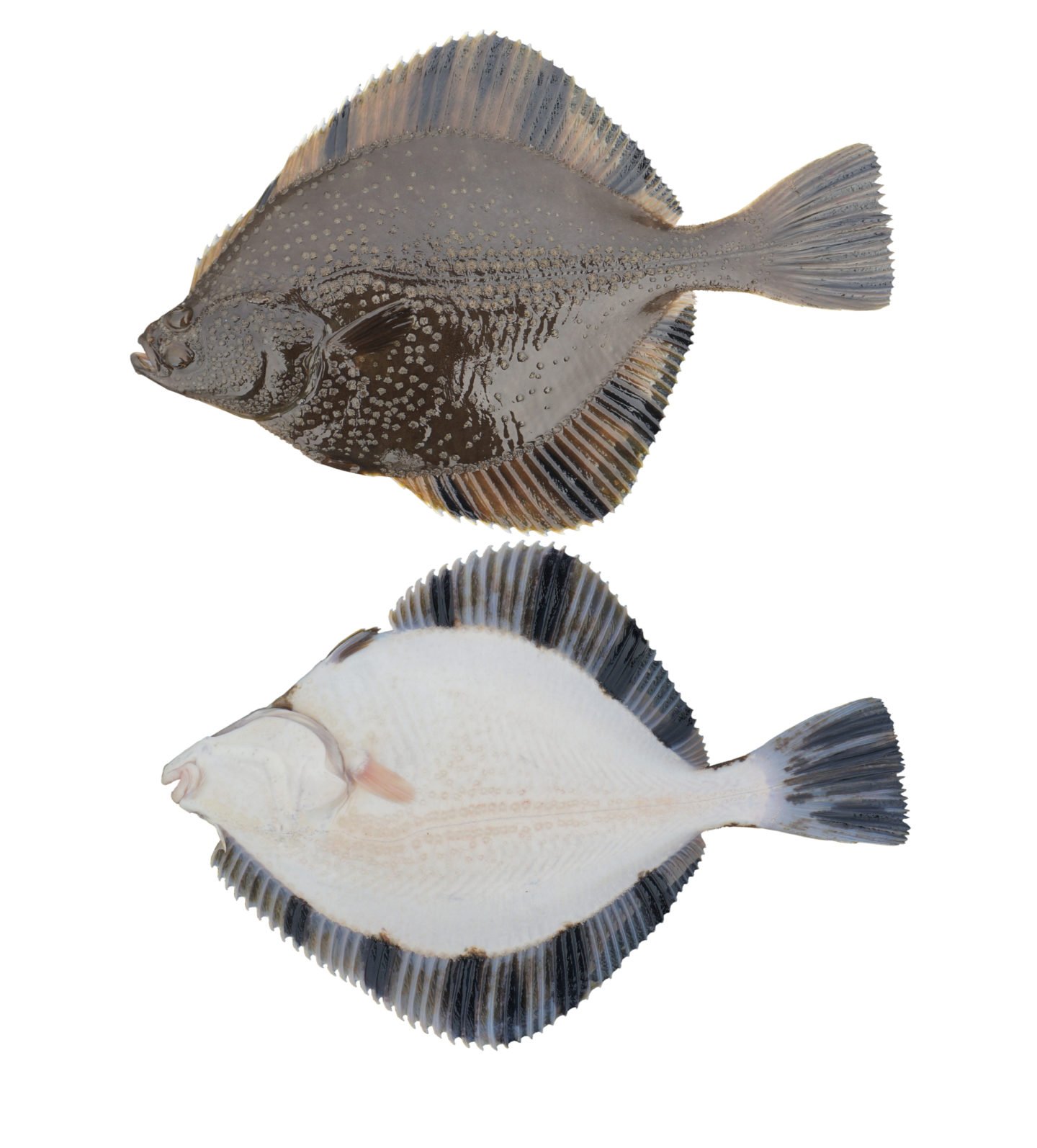 Frequently Asked Questions
What's the difference between flounder and halibut?
Just like how fluke is another name for summer flounder, halibut is just its own subspecies of flounder. However, there are a few differences to be aware of when serving it at your dinner table.

Generally, halibut is meatier, meaning a single fish will feed more people. It also has less fat and a firmer texture, making it a lean and healthy choice.

If you want to learn more about the differences between halibut and flounder, check out our full guide here.
Is fluke tasty?
While some people stay away from fish labeled "bottom feeders," fluke are actually quite good to eat. They are light in flavor and delicate in texture, meaning the best way to enjoy them is with light seasonings like olive oil, lemon, and a bit of sea salt. Stay away from rich sauces, which will overpower the meat. It is an excellent choice for simple sashimi preparations.
Do fluke contain much mercury?
One of the best things about fluke is that it is a low-mercury fish. According to the FDA, it averages just 0.056 parts per million of mercury, making it one of the safest to eat.
Are flounder considered bottom feeders?
Just like eels, haddock, cod, grouper, carp, catfish, and bass, flounder are considered bottom feeders. However, while some bottom-feeding fish have an unpleasant, murky flavor, this is usually only true of those that live in freshwater. Since flounder live in salt water, they have a much lighter and more appetizing flavor.
When is the best time to catch flounder?
If you're looking to catch your own flounder, the best time of the year for American fishermen is between October and December. This is when the water gets cold enough and the fish begin to slow down their day-to-day processes.