Coconut water is a healthy drink that has long been popular in the tropics and is becoming more so in the west.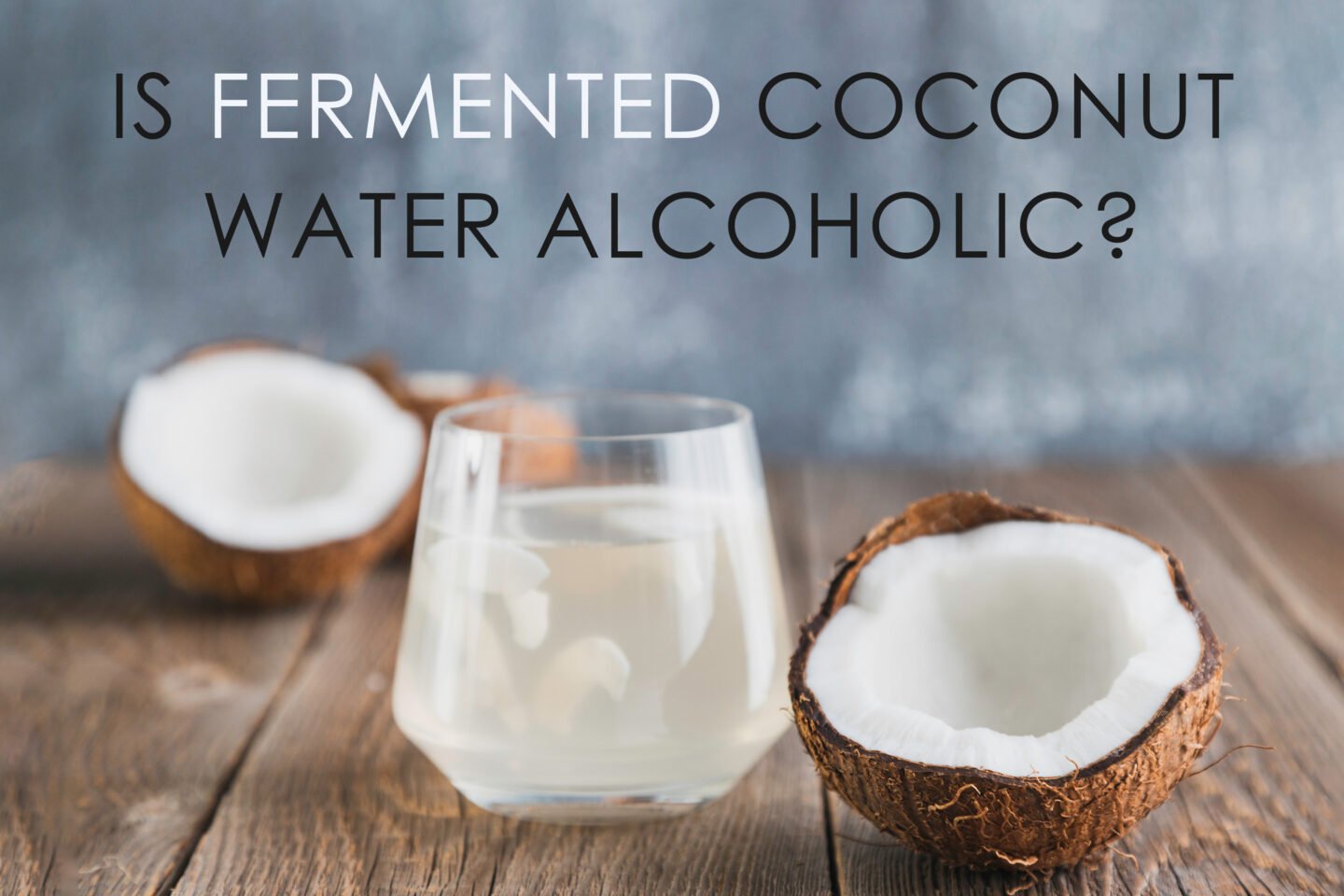 It's rich in vitamins and minerals, so it fits well into a healthy diet; however, some people find it too sweet. Diluting it reduces its sweetness, and fermenting it to do the same is becoming more common.
But fermenting often makes drinks alcoholic, and too much alcohol can have negative health consequences.
Table of Contents
Is Fermented Coconut Water Alcoholic?
Fermented coconut water is slightly alcoholic, with an alcohol content of between 0.01 and 1.7%. The longer the fermentation process, the higher the alcohol content.
It's slightly sour-sweet and fizzy, reminiscent of champagne.
What Is Fermented Coconut Water?
Coconut water comes from green coconuts, and it's fermented with a culture that adds yeast and beneficial bacteria.
Similar products include sauerkraut (fermented cabbage), kefir (a type of yogurt), and kombucha (fermented tea). Fermented products feed good gut bacteria, benefiting your digestive health.
Fermenting coconut water is relatively easy and takes between 18 and 48 hours. It requires several ingredients, including powdered probiotics.
After 48 hours, it will only be slightly alcoholic; leaving it to brew for a week or two will result in an alcohol content similar to wine.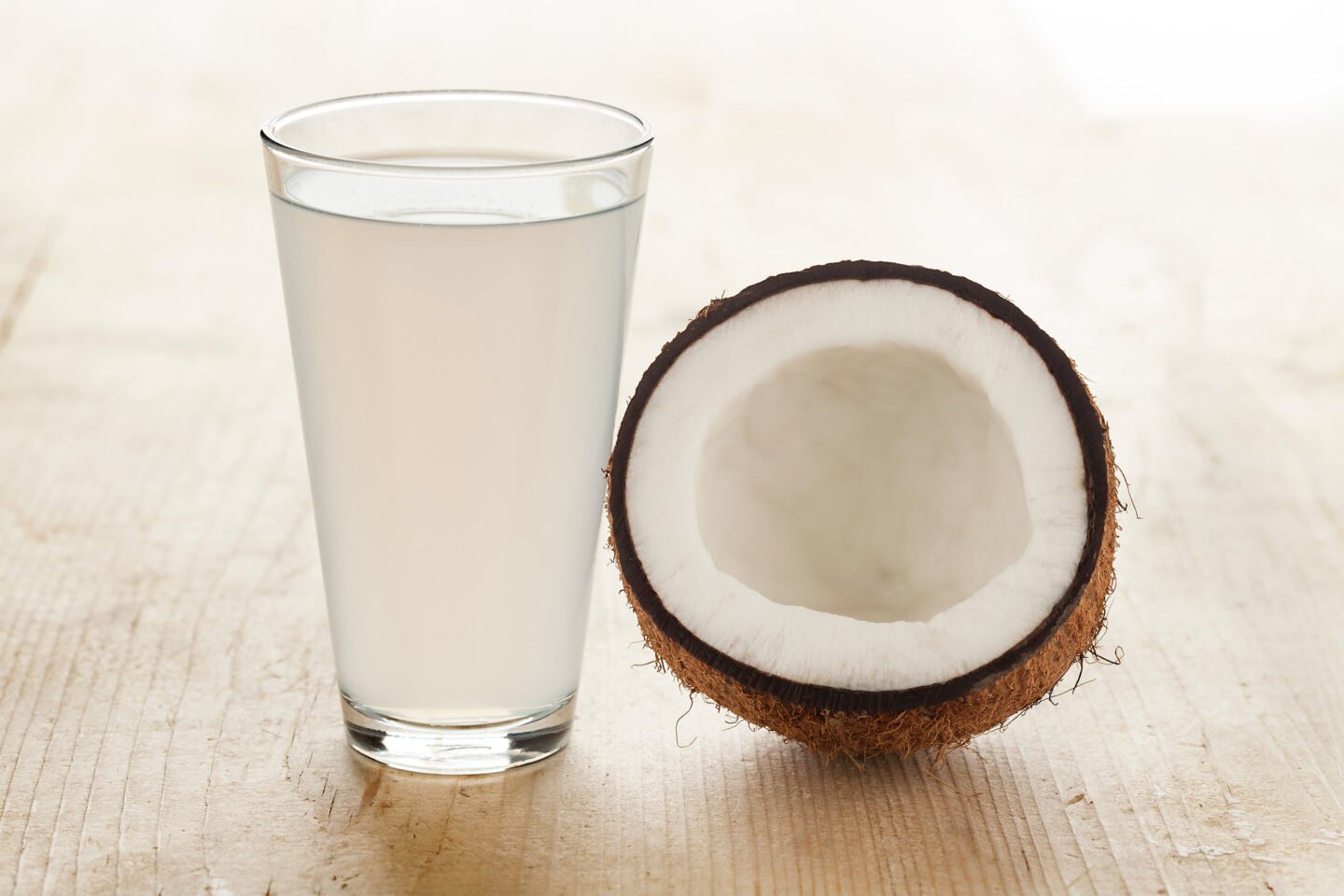 The longer it ferments, the less acidic it will be, as bacteria eat the simple sugars, decreasing the sweetness. Fermented coconut water is typically better for your blood sugar levels than regular coconut water.
Is Fermented Coconut Water Safe To Drink?
Naturally fermented coconut water is safe to drink, although you have to make it yourself.
The compounds in fermented coconut water may prevent many digestive system issues.
However, some experts advise against drinking or eating fermented foods when pregnant.
What Are the Benefits of Fermented Coconut Water?
Fermented coconut water feeds the good gut bacteria and replenishes them after vomiting, antibiotic treatment, or dehydration.
Fermented drinks may also aid digestion, preventing bloating.
Drinking fermented coconut water can soothe your intestines, improve digestion, and release trapped stomach gas.
The fermentation process increases the amount of vitamins in coconut water, such as potassium, phosphorus, and magnesium, and makes them more bioavailable.
Although fermented drinks are nutritious, alcohol can negatively impact your health, especially if consumed in large quantities.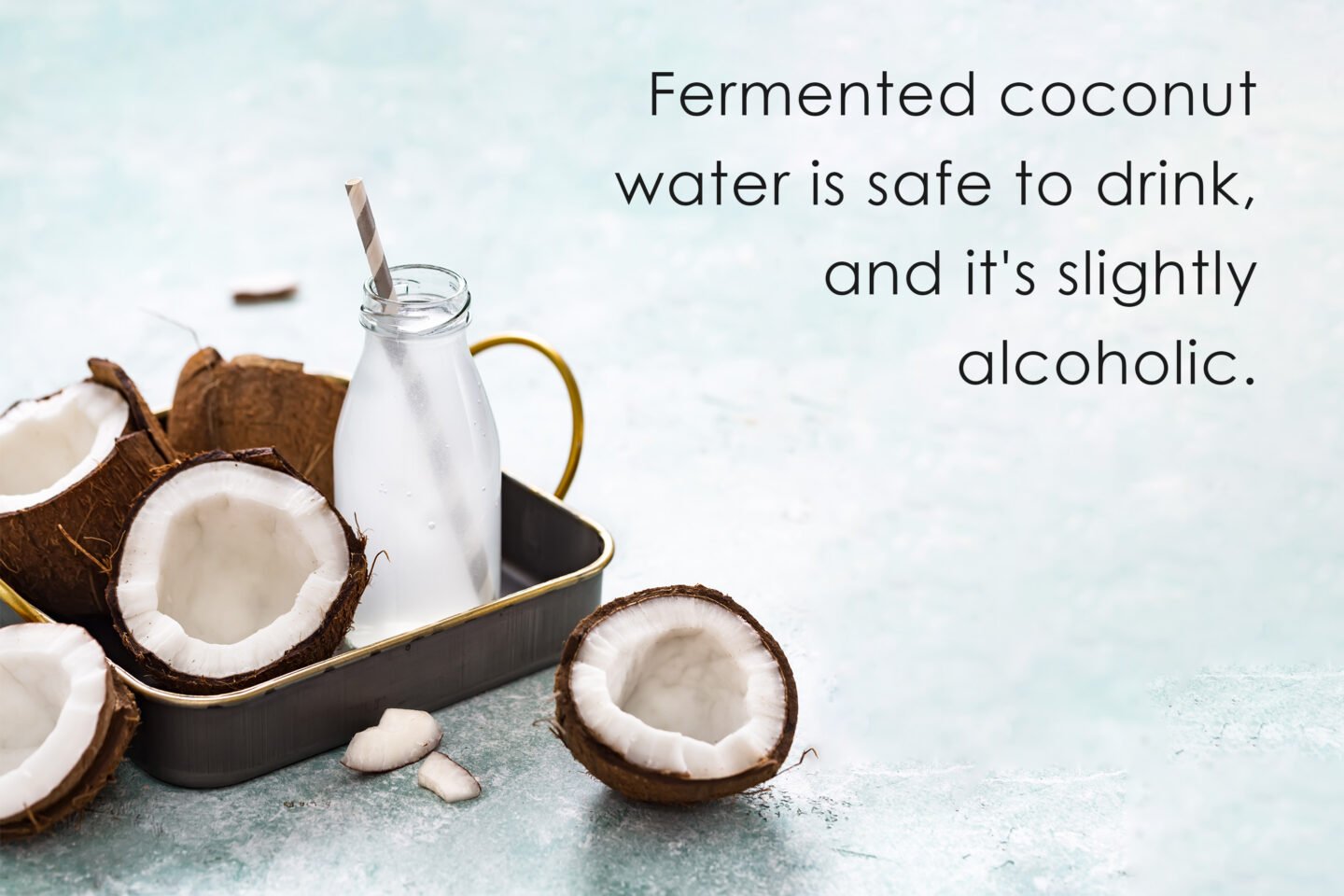 Can You Ferment Store-bought Coconut Water?
Fresh coconut water is best, but you can ferment store-bought. However, make sure it isn't made from concentrate, contains no artificial sweeteners, flavors, or preservatives, and is made from young, green, organic coconuts from Thailand.
Conclusion
Fermenting coconut water is a relatively new practice, but it's easy.
Although it will result in a slightly alcoholic drink, the alcohol content won't be enough to cause any health problems.