Although both contain coconut milk, their composition, processing, and usage are the main differences. Coconut milk that comes in a can is thicker and doesn't have any additives or preservatives. It is often used in cooking.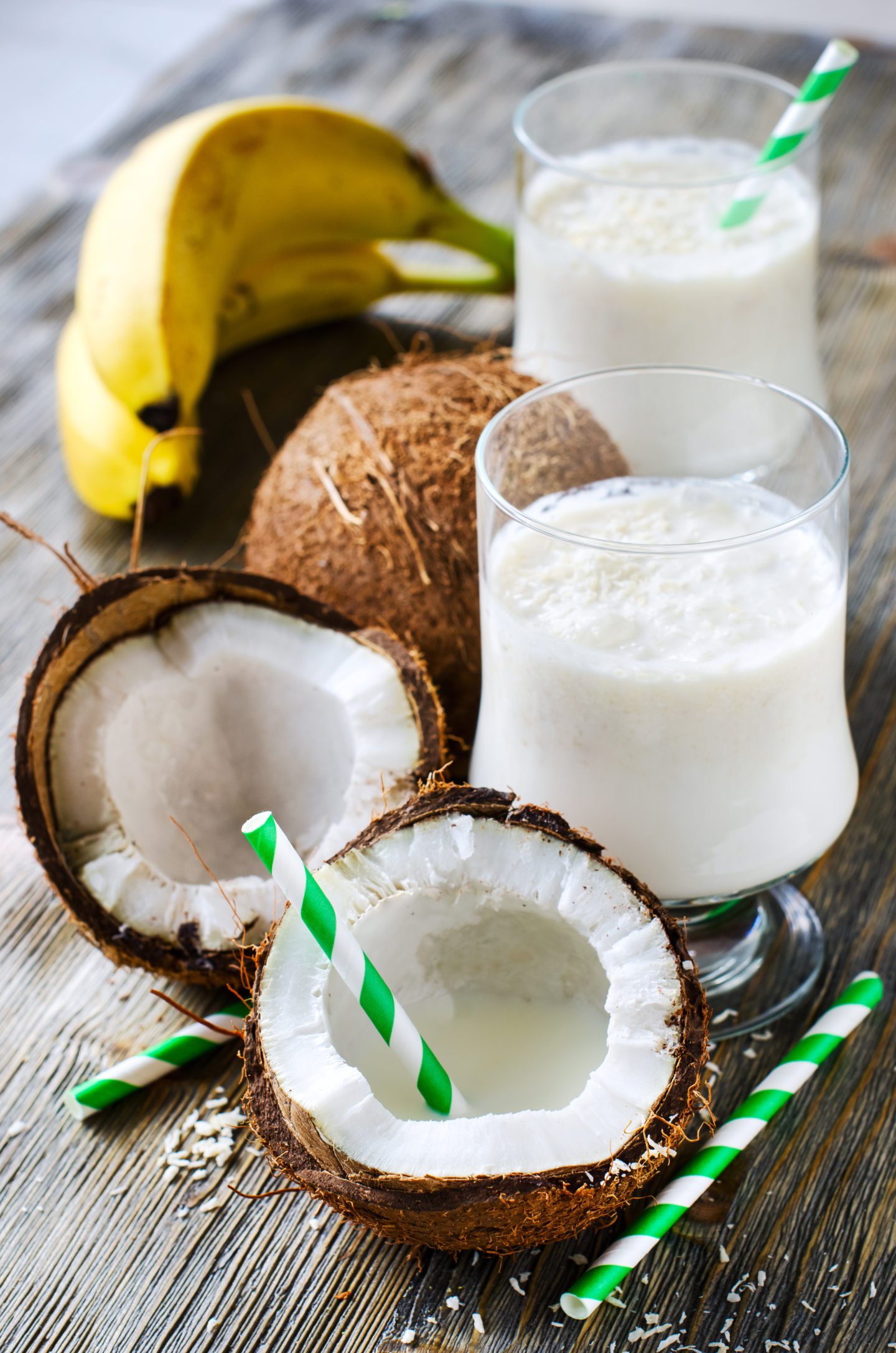 On the other hand, carton coconut milk has a thinner consistency due to its higher water content and often comes with additives such as vitamins and flavor enhancers. Carton coconut milk is often served as a drink and works well as a milk alternative.
This article will cover the major differences between coconut milk in cans and cartons: their packaging, composition, taste, uses, price and availability, and shelf life. I will also cover other questions regarding the topic, so be sure to read on.
Table of Contents
What is Coconut Milk?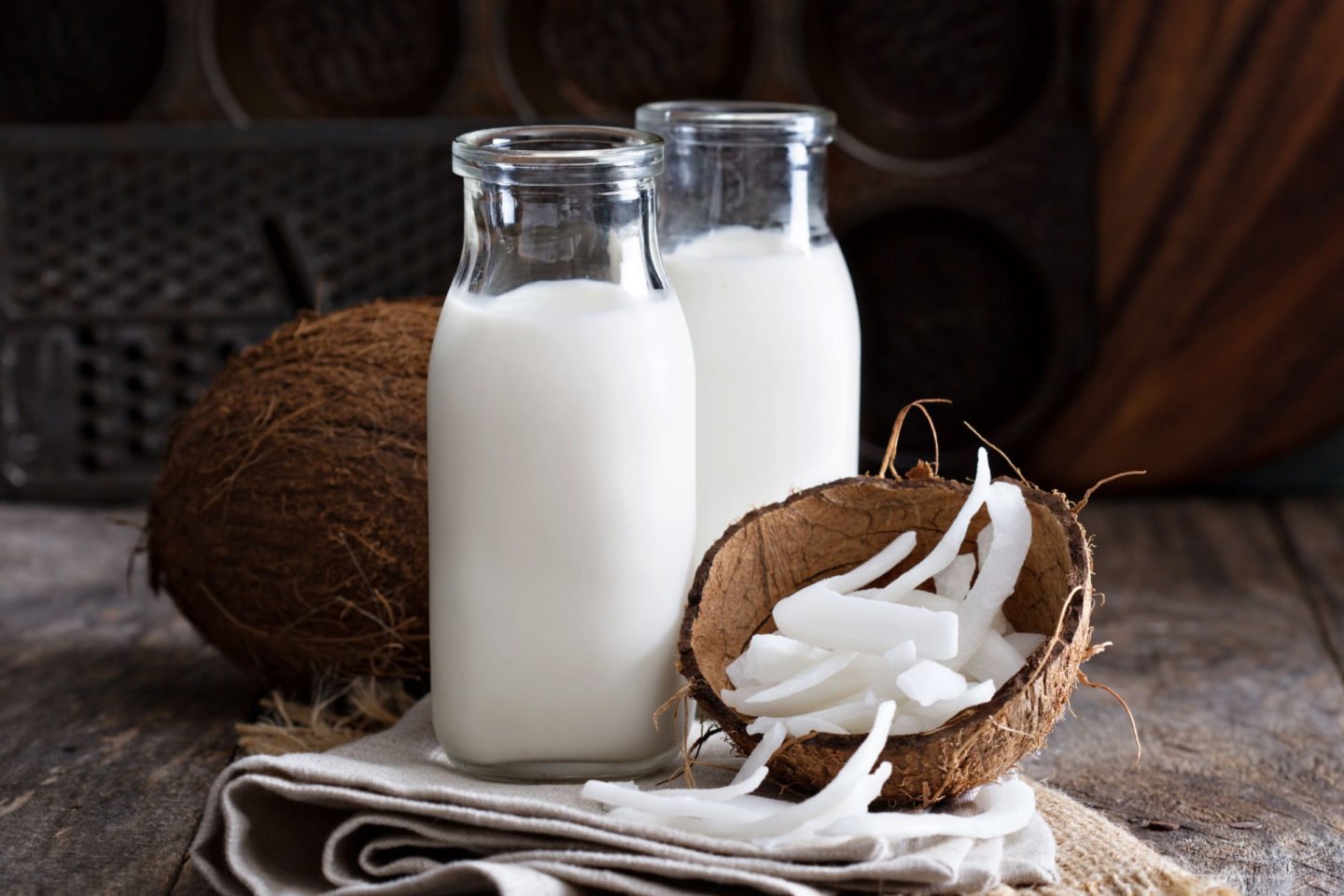 Coconut milk is a liquid made from the grated meat of the coconut and is often used in Caribbean and Asian cuisines. When making homemade coconut milk, you mustn't mix it with coconut water, as it can cause spoilage.
Made by grating coconut flesh, the shredded fresh coconut flesh is combined with boiling water to dissolve the fat in the meat and strained using cheesecloth. Canned coconut milk is made as is, while water is added to coconut milk in cartons to achieve a lighter consistency.
Iron, manganese, calcium, and magnesium are just some of the important vitamins and minerals found in coconut milk. Many people are scared of coconut milk since it has a lot of saturated fat.
However, it contains less saturated fat than many processed meals. Also, the saturated fat in coconut milk is rapidly metabolized in the body and is less likely to be stored. Coconut milk is full of fatty acids that the body needs and has no cholesterol.
Canned Coconut Milk vs. Carton Coconut Milk: Packaging
The first obvious difference between the two is their packaging. Canned coconut milk comes in recyclable cans, while carton coconut milk comes in easy-to-open, thick cartons that are also often recyclable. When it comes to safety, coconut milk cartons, especially organic ones, don't have BPA and are easier to throw away.
However, carton packaging may not be your best friend when it comes to long-distance shipping. These packages often receive more complaints about spills, tears, and contamination than canned ones. You can contact the seller to resolve this and ask for more secure packaging.
Canned Coconut Milk vs. Carton Coconut Milk: Composition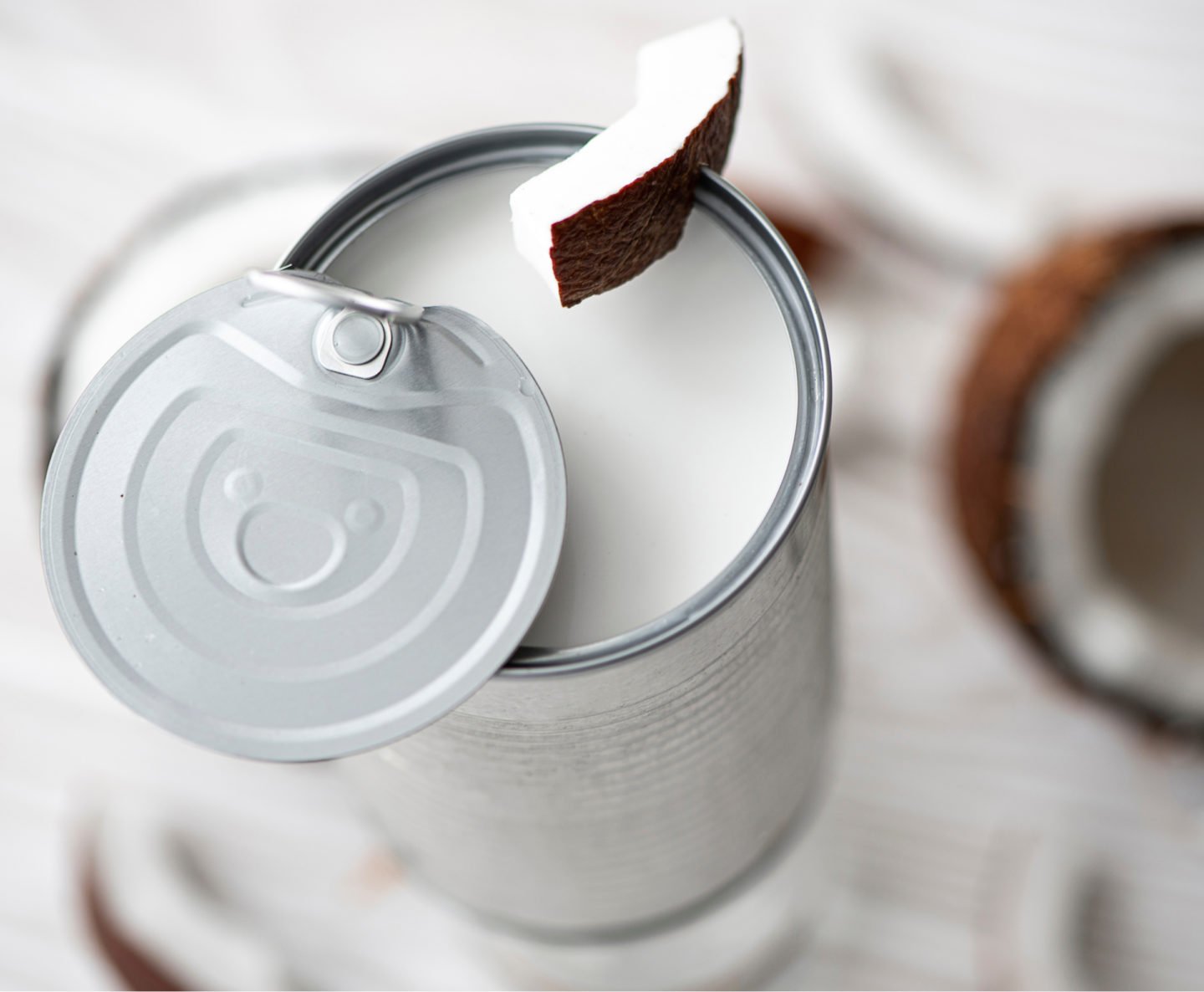 Another significant difference between canned and carton coconut milk is their composition. Carton coconut milk usually contains more ingredients than canned coconut milk. Carton coconut milk is made for direct consumption and as a dairy milk alternative, and it has added sugar, flavorings, sea salt, and sometimes bean gum or gellan gum.
Aside from flavor enhancers, you can also see added vitamins and minerals to carton coconut milk, fortifying them. You can often see calcium carbonate, vitamin A, vitamin D, vitamin B12, magnesium, selenium, and zinc as the added minerals.
"Natural flavor" is another ingredient you can see in the list. Unfortunately, brands aren't required to say what "flavors" they use. Often, these "flavors" are made with chemicals and contain preservatives. If you are vegan, you should avoid natural flavors in synthetic products, as they are usually made with animal byproducts.
On the other hand, the composition of canned coconut milk is simple. Most brands only contain organic coconut milk. Unlike coconut milk in a carton, canned coconut milk requires no extra processed sugar or preservatives to be shelf-stable. The taste of coconut milk stays original in the absence of additives.
Due to the presence of guar gum, the coconut milk in a can is thick, with a creamy consistency and a more potent coconut aroma, making it perfect for cooking. It's also important to note that since coconut milk in a can does not contain any added water, it has a higher fat content, with 12 grams of fat per ⅓ cup of full-fat coconut milk.
Canned Coconut Milk vs. Carton Coconut Milk: Taste
Even though they both taste like coconut, carton coconut milk tastes lighter because it has more water. If you don't like the solid taste of regular coconut milk, carton coconut milk also has extra flavors that make it taste better. There are also sweetened variants of carton coconut milk that work well with cereals and other sweet desserts.
On the other hand, canned coconut milk provides a very rich coconut flavor. Since it's made with pressed coconut meat without any water or additional flavors, you get the most authentic taste with this. With coconut milk in the can, you can taste the familiar coconut cream, indicating that it is made with pure coconut meat.
Although canned coconut milk is often used in cooking, you can also use carton coconut milk in a pinch, especially if you like lighter flavors in your dish.
Canned Coconut Milk vs. Carton Coconut Milk: Uses
As mentioned, carton coconut milk has a thinner consistency, which makes it a perfect dairy milk alternative. Coconut milk in a carton is a great way to get protein and other nutrients that are important for a breakfast meal. You can use it as a creamer for your cereal, tea, or coffee, or use it to dissolve pancake mix.
You can also use carton coconut milk for your fruit smoothies. Additionally, coconut milk works well as a creamer for homemade ice cream, and you can use carton and canned coconut milk for this purpose.
Due to its creamier consistency, canned coconut milk is used for dishes that require a creamier result, such as curry, stews, soups like Thai coconut soup, and creamy dips, as well as as a creamer for baking recipes or as a replacement for dairy creamer.
Canned Coconut Milk vs. Carton Coconut Milk: Price and Availability
Both canned coconut milk and coconut milk in cartons have the same price point, considering the difference in content. Canned coconut milk products are usually contained in 400 mL cans, while you can buy coconut milk in cartons by the liter. While the price varies depending on the brand, you can buy both for $3 to $5.
Canned Coconut Milk vs. Carton Coconut Milk: Shelf Life
When it comes to shelf life, canned coconut milk wins. Unopened coconut milk lasts in the pantry for up to five years, while opened cans last a week in the refrigerator. On the other hand, a carton of coconut milk lasts a year unopened and a week in the fridge once opened.
Coconut Milk As A Dairy Milk Alternative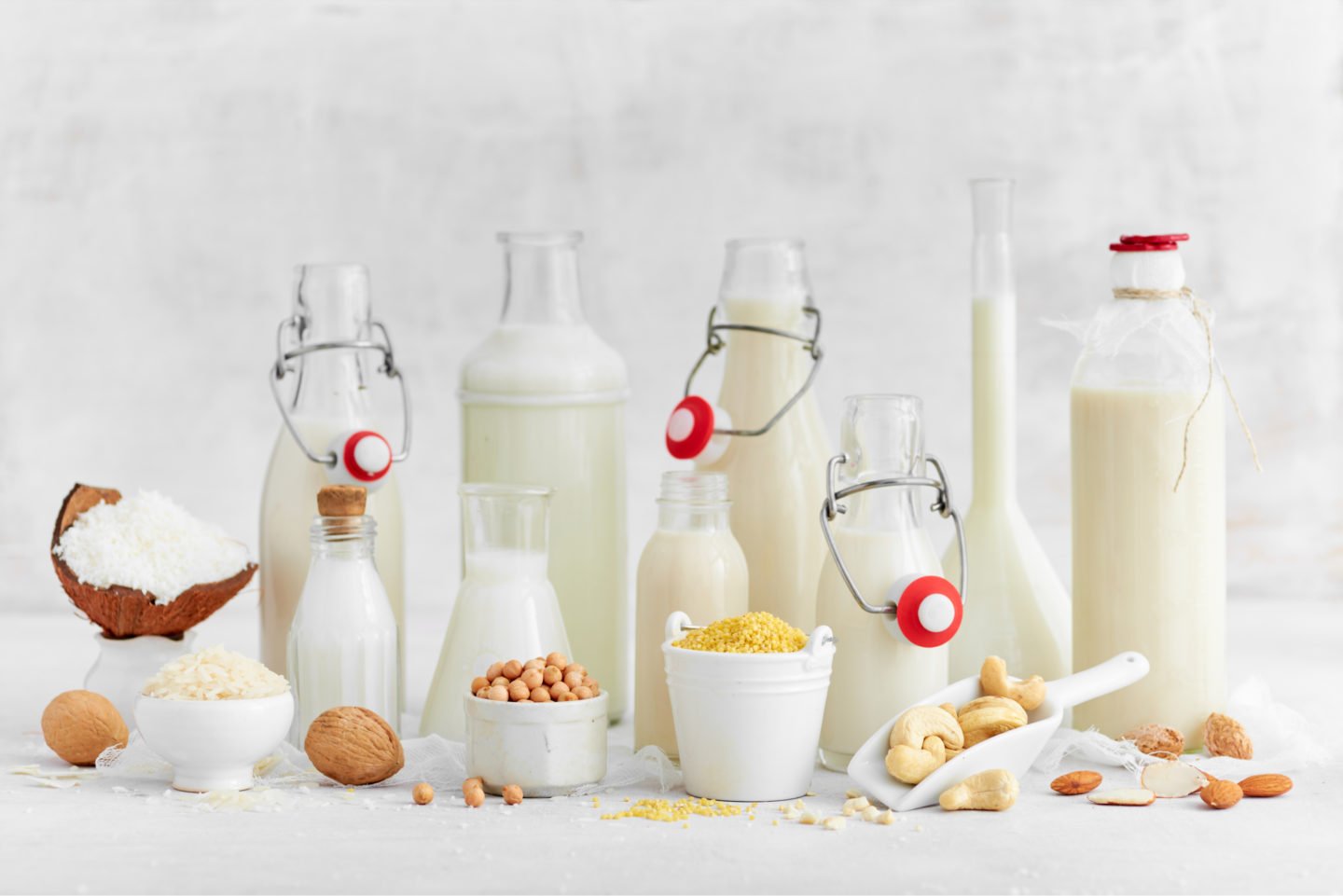 When comparing coconut milk to regular milk, coconut milk has fewer nutrients. While calcium, vitamin A, vitamin B12, and vitamin D are all included in coconut milk, they are all fortified. Furthermore, because there is no standard fortifying process, each brand of coconut milk may have different nutritional values.
On the other hand, dairy milk has vitamins A and D, and each 8-ounce glass contains nine vital elements. Still, coconut milk can be used as a substitute, especially if you want a vegan option. If you don't like the taste of coconut milk, you can also go for other nut milks like almond milk or soy milk.
Related Questions
Can I substitute boxed coconut milk for canned?
Even though you can use either in a lot of recipes, canned coconut milk has a higher fat percentage and is better for dishes that need to be creamier.
Can you drink canned coconut milk?
While you can drink canned coconut milk, it has a very thick consistency that may not be pleasing to the taste. Carton coconut milk offers a lighter taste and is better for drinking purposes.
Is coconut milk better in a can?
When using it for cooking, canned coconut milk is better than the one in cartons.