Aside from its taste, kombucha contains live probiotics and antioxidants that promote gut health and improve overall health. Although kombucha undergoes fermentation and has a 0.5% alcohol content, experts don't consider it an alcoholic beverage as it does not reach the minimum alcohol content.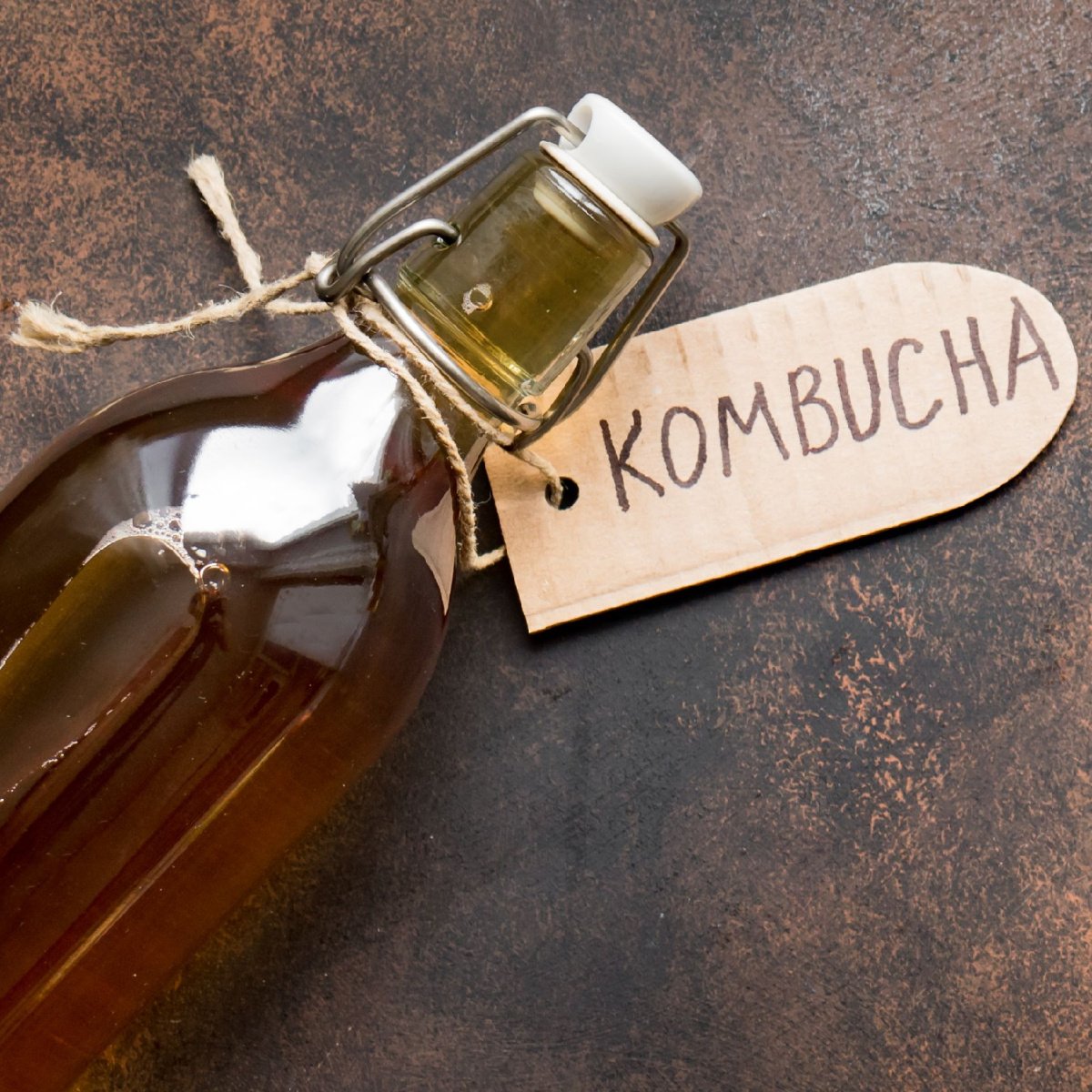 Since kombucha is not an alcoholic drink, most Muslims consider it halal and enjoy drinking it. Kombucha also goes through a natural process of fermentation, which gives it a taste that is both sweet and sour. Aside from being a non-alcoholic beverage, kombucha is extremely healthy and provides numerous health benefits.
Read on as I discuss everything you need to know about kombucha and why experts consider it a halal drink.
Table of Contents
What Is Kombucha?
Kombucha is a fermented tea made by combining tea (usually black or green), sugar, a symbiotic culture of bacteria and yeast, and water.
Tea and sugar are fermented by bacteria and yeast, which makes a drink that is slightly bubbly, slightly acidic, and mostly sweet. It is full of healthy probiotics, vitamins, minerals, and antioxidants.
People drink kombucha because it is good for their health in many ways, like improving digestion, energy, and immunity.
Is Kombucha Halal?
Most Muslims consider kombucha halal because of the ingredients used to make it and the way it is made. Kombucha tea is made from halal water and tea leaves. Similarly, sugar is also halal.
The fermentation process does not involve alcohol or animal by-products, which are haram. Therefore, kombucha is considered a halal drink that people following the Islamic faith can enjoy.
What Makes Kombucha Halal?
Kombucha is not an alcoholic drink.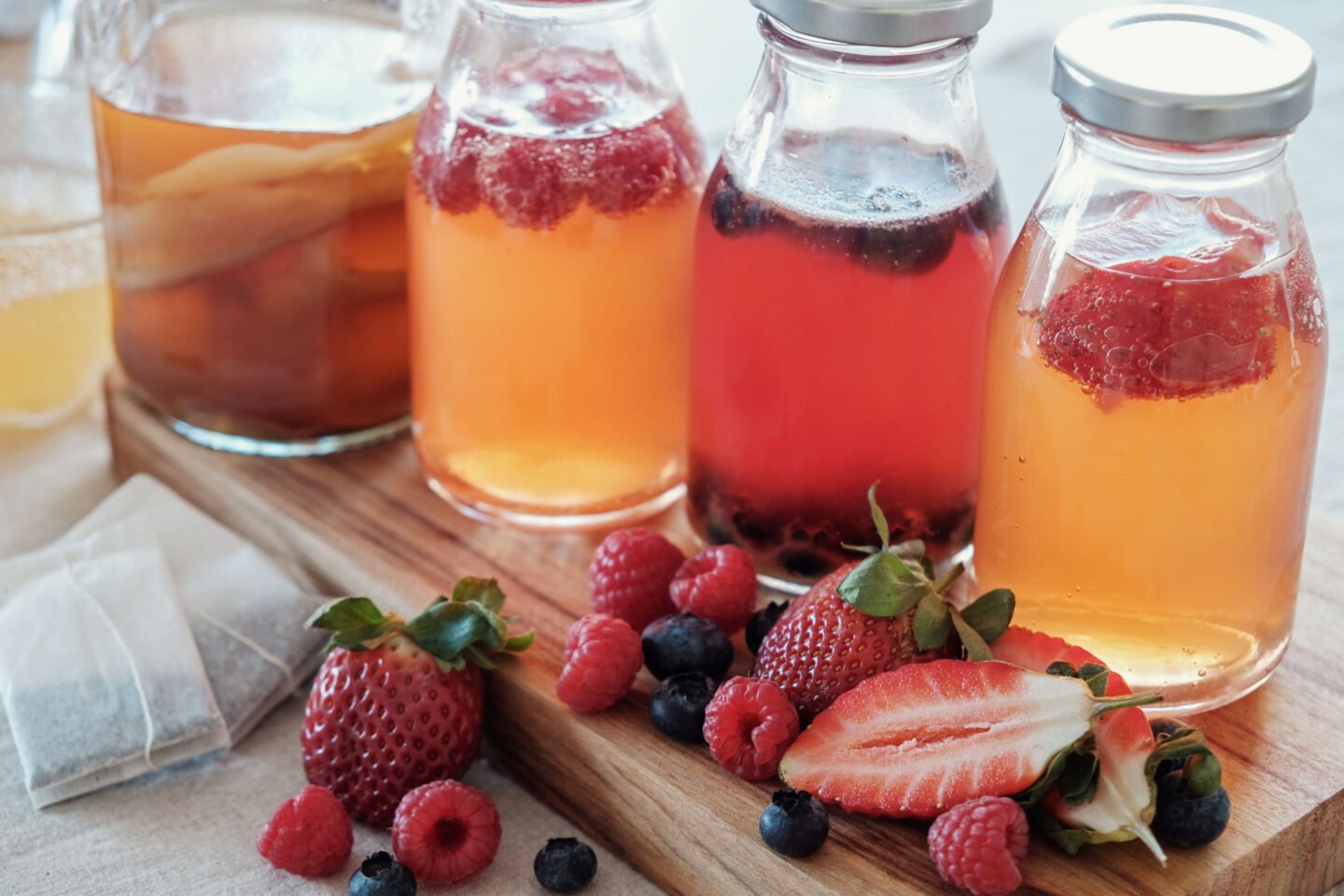 Kombucha is not an alcoholic drink because it contains minimal alcohol. The amount of alcohol in kombucha varies, but it is usually less than 0.5% alcohol by volume (ABV), which is far below the legal limit for an alcoholic drink.
Kombucha is made from tea that has been fermented with yeast and bacteria, which makes CO2, alcohol, and other organic compounds. The amount of alcohol in the finished product depends on the temperature, the fermentation length, and the tea used.
During fermentation, the yeast and bacteria consume most of the alcohol, leaving very little in the final product. This means that, while there is alcohol in kombucha, it is not enough to be legally considered an alcoholic drink and could not cause intoxication.
Common alcoholic drinks and their alcohol levels include beer (4 to 6% ABV), wine (10 to 15% ABV), spirits (35 to 60% ABV), and fortified wines (17 to 20% ABV). These drinks contain ethanol, which can intoxicate you and is haram.
According to the Quran, Muslims should avoid taking any intoxicating and habit-forming substances, such as alcohol and drugs.
Kombucha is a healthy drink.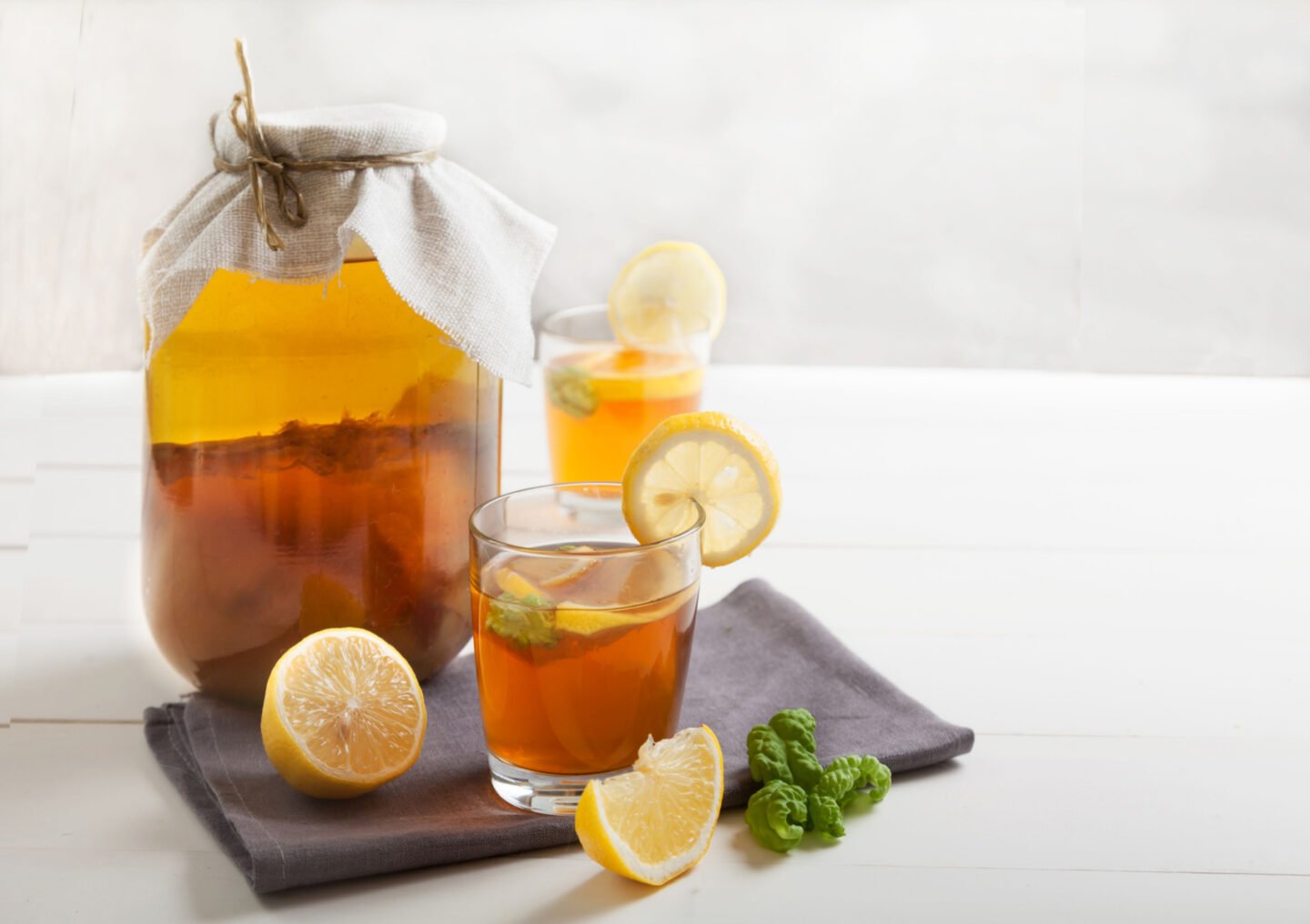 Kombucha is a healthy drink because it is rich in probiotics and antioxidants. The probiotics in kombucha can help boost the immune system, improve digestion, and reduce inflammation.
The antioxidants in kombucha can help protect against free radical damage, improve heart health, and reduce the risk of certain diseases.
Kombucha also has healthy organic acids like gluconic acid, acetic acid, and lactic acid, which can help lower cholesterol and make the liver work better.
It also contains vitamins and minerals, such as B vitamins, vitamin C, and iron, which can help improve overall health.
Kombucha is also low in calories and sugar, which makes it a great choice for people who want to stay healthy. It is a great alternative to sugary drinks, such as soda and juice, and can help reduce the risk of weight gain.
Lastly, drinking kombucha can help reduce stress and improve mental clarity, making it an ideal drink for those looking to improve their mental well-being.
Other Halal Drinks
Coconut Water: Coconut water is a naturally refreshing and hydrating drink derived from the juice of young, green coconuts.
Fruit Juices: Fruit juices such as orange, apple, and grape are halal as long as they are made with pure, natural ingredients and have no alcohol content.
Rose Water: Rose water is a fragrant liquid made by steeping rose petals in water. Rose water is a famous halal alternative for wine.
Laban: Laban is a popular drink in the Middle East and North Africa. It is a fermented drink with yogurt that is naturally sweet and creamy.
Faluda: Faluda is a popular Middle Eastern drink made from rose syrup, vermicelli noodles, and basil seeds and often topped with ice cream.
Almond Milk: Almond milk is a vegan alternative to cow's milk. It comes from ground almonds and is naturally sweet and creamy.
Yogurt Drinks: Yogurt drinks such as lassi and doogh are popular halal drinks with live culture.
Coffee: Yes, coffee and other drinks that have caffeine are halal.
Tea: Tea, such as black tea, green tea, and sweet tea, are great halal drinks that offer antioxidants.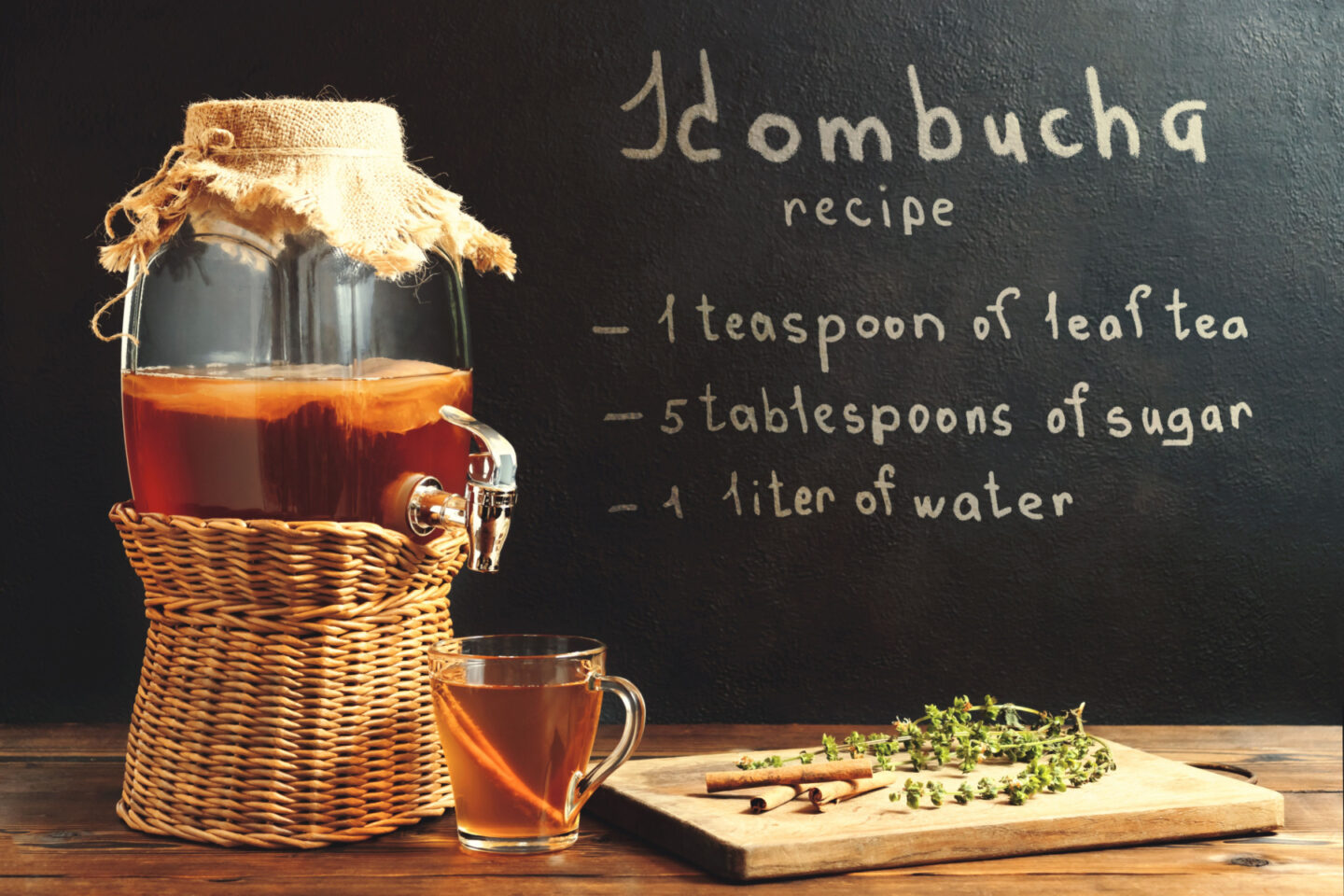 Related Questions
Are fermented drinks halal?
Yes, fermented drinks such as yogurt and kombucha tea are halal. You can have a fermented beverage as a source of probiotics and antioxidants. You can also have fermented foods such as sauerkraut, kimchi, and kefir.
Is commercial kombucha halal?
Most commercial kombucha is certified as halal, but it's best to check the label and packaging to be sure. You can also make homemade kombucha to ensure quality and safety.