Nowadays, many people suffer from acid reflux, GERD, and their associated symptom, heartburn. Even those who haven't been diagnosed with either condition may suffer heartburn occasionally, and nobody wants that unpleasant burning sensation if they can avoid it.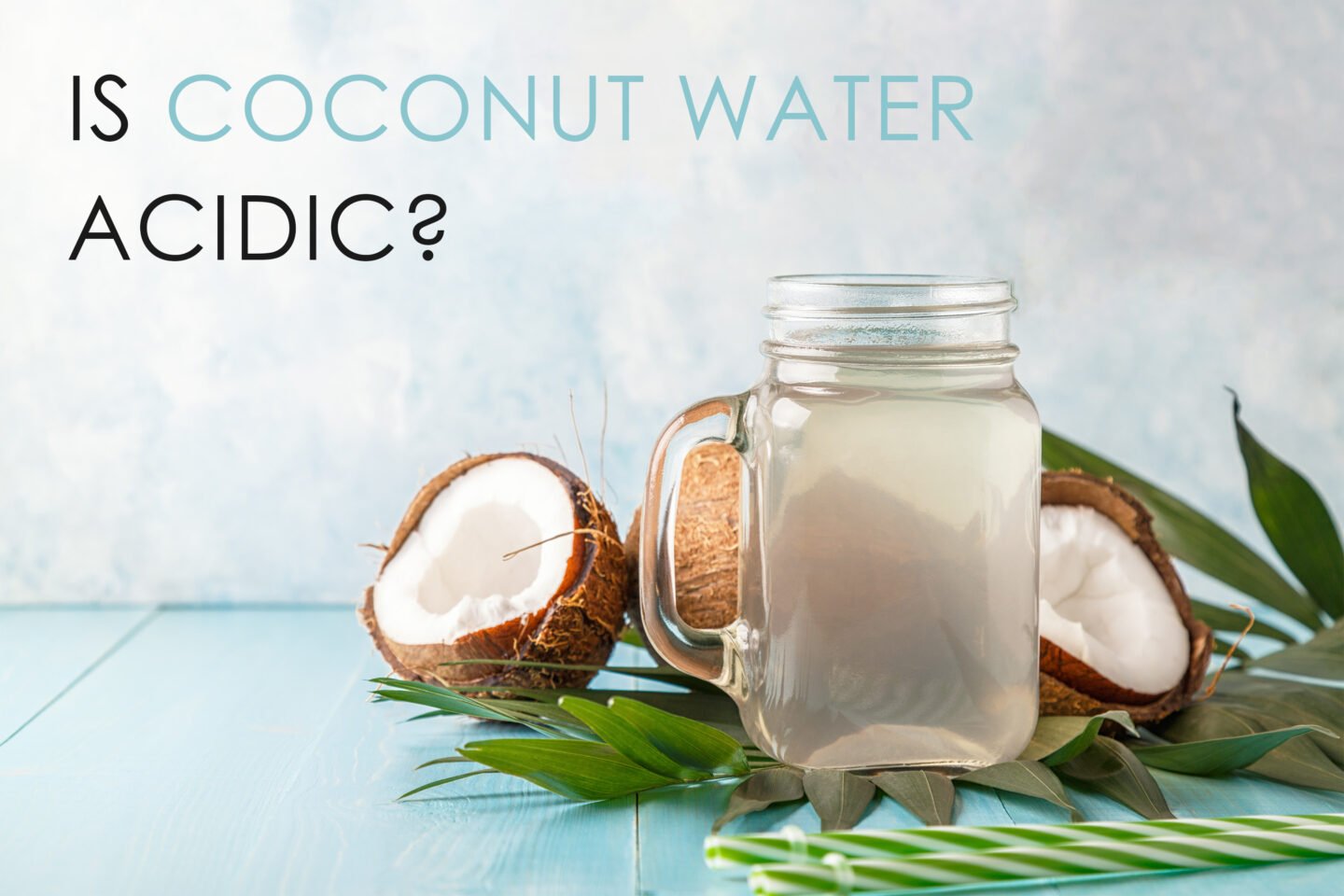 Acidic foods often trigger heartburn, so knowing the acidity of common foods and drinks can help you avoid it. This is particularly important to acid reflux and GERD sufferers, as their symptoms can be highly unpleasant.
Table of Contents
Is Coconut Water Acidic or Alkaline?
Coconut water has alkalizing properties, so it's an excellent drink for those with acid reflux or GERD. It soothes inflammation and dilutes stomach acid, lessening the risk of heartburn.
What Is the pH of Coconut Water?
Coconut water has a pH of between 4.7 and 5.7, which is slightly acidic. However, its alkalizing properties reduce inflammation, protecting your gastrointestinal tract.
Is Coconut Water Bad for Acid Reflux?
Coconut water can alleviate the symptoms of acid reflux and GERD.
It's also low in calories and fat; fat slows digestion, stimulating gastric acid production.
Read more: Is Coconut Water Good for Acid Reflux?
Is Coconut Water Healthy?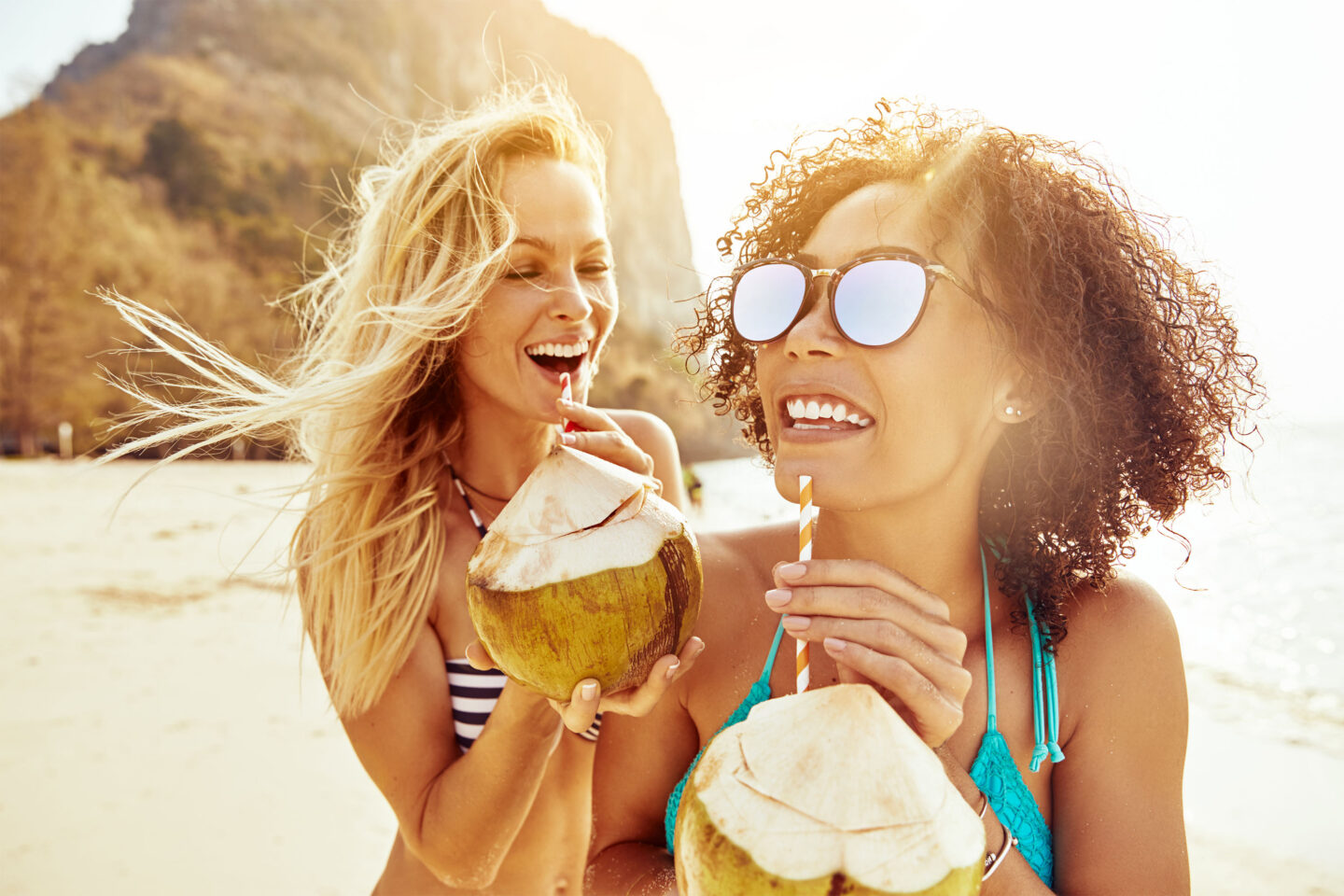 A cup of coconut water contains only 46 calories but provides up to 17% of the recommended daily potassium and manganese intakes.
Potassium regulates fluid and electrolyte levels and supports muscle contractions and nerve signals. It also helps combat the adverse effects of a high-sodium diet.
Manganese is essential for connective tissue, bone, blood clotting factors, and sex hormone formation.
Coconut water is also rich in antioxidants that flush out free radicals, reducing oxidative cellular damage and lowering your risk of several diseases.
The antioxidants in coconut water may help lower your blood pressure.
One animal study showed that coconut water could reduce the risk and manage the symptoms of diabetes.
Coconut water is low in sugar and won't spike your blood sugar levels.
Is Coconut Milk Good for Acid Reflux?
As coconut milk is lower in fat than cow's milk, it's less likely to trigger your symptoms. Fat can slow down digestion and stimulate gastric acid production.
RELATED: Is Almond Milk Good for Acid Reflux?
Is Eating Coconut Bad for Acid Reflux?
Eating coconut may alleviate acid reflux and GERD symptoms. It also contains anti-infective and anti-septic compounds, which may soothe your stomach.
Coconut water may help alleviate the unpleasant symptoms of acid reflux and GERD, and as it's nutritious and low in fat, it's perfect for people with other stomach problems.
Don't know what to drink? Check out these articles: 20 Most and Least Acidic Juices and 20+ Alcoholic Drinks Ranked by Acidity Level