The issue of Essiac tea previously came up in one of our other articles on slippery elm. In that article, we limited our discussion on Essiac tea to its putative effects on cancer. While most interest in Essiac tea relates to cancer, it has also been proposed as an anti-inflammatory, analgesic, immunomodulator, and aid for digestion (1).
In this article, we will do a comprehensive review of Essaic which will bring together the data on cancer as well as other popular claims for Essiac tea and supplements.
Table of Contents
What is Essiac Tea?
Essiac Tea (pronounced (EH-see-ak) was developed in the 1920s by a Canadian nurse called Rene Caisse (2). Essiac is Caisse spelled backward. I find that a bit disconcerting, to be honest. That would be the equivalent of HBS developing a cancer cure and calling it SBH. Now that would be weird.
Essiac contains burdock (Arctium lappa), sheep sorrel (Rumex acetosella), slippery elm bark (Ulmus rubra), and Indian rhubarb (Rheum officinale) or turkey rhubarb (Rheum palmatum).
It is said that Rene Caisse learned of the formulation from a patient who in turn had been given the details of the formula by an Ojibwa healer. Allegedly, the Ojibwa healer created the formulation to 'purify the body and put it back in balance with the great spirit'. Nurse Caisse was so impressed with the results that she decided to formulate and promote this cure which she did for 40 years.
In 1938, the Canadian Cancer Commission reviewed the effectiveness of Essiac in the cohort of patients that had been treated by Nurse Cassie. Nurse Cassie refused to hand over the exact recipe to the Commission who in turn concluded that there was limited effectiveness of Essiac.
Undeterred, Nurse Caisse continued to prescribe the formulation in her private practice as an injection and tea until her own death in 1978.
She partnered with a US-based physician and added four new ingredients to the original formula. These four new ingredients were red clover, blessed thistle herb, kelp, and watercress which were believed to increase the potency of the formulation. Additionally, the new formulation obviated the need for administration as an injectable.
In the 1970s, attempts were made to study the effectiveness and safety of the product but this permission was later withdrawn and restrictions were placed on the medicinal use of Essiac.
Essiac continues to be produced and marketed as a 'health-enhancing' product. This keeps the manufacturer on the right side of the law. Obviously, people can (and do) buy Essiac as a 'health-enhancing' product but with the intention of using it as a cure for cancer.
Flor-Essence® is an eight herb formula derivative of Essiac that is sold in health food shops and contains Essiac plus red clover, blessed thistle herb, kelp, watercress, and citric acid.
How might it work? It is unclear as to how (or if) Essiac would work. Is it the sum of the benefits of each of the components? Is there synergy between the herbs? Or maybe something else entirely?
Only one company manufactures Flor-Essence while there are 116 different Essiac teas and capsules for sale on Amazon.
Is There any Research?
There are 30 publications related to essiac but no clinical trials. This has to make essiac the topic with the least research that I have ever reviewed for this site. A 2000 paper states that the British Columbia Cancer Agency by the University of Texas-Center for Alternative Medicine (UT-CAM) and Tzu-Chi Institute for Complementary and Alternative Medicine planned a clinical trial on Essiac.
Fast forward almost 20 years and there is no sign of this research study in the literature (1).
There are 10 publications and no clinical trials on Flor-Essence. These 10 publications overlap with the publications on Essiac.
Does it Fight Cancer?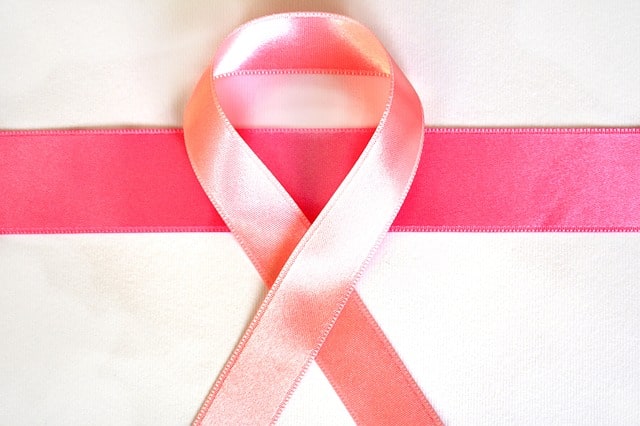 Over 62% of breast cancer survivors use complementary and alternative medical products according to a survey done in Ontario, Canada (3.) The most frequently used complementary and alternative medical products are vitamins, minerals, herbal medicines, green tea special foods and our old friend, essiac.
There are numerous anecdotal reports or case histories of people who believe that Essiac helped their cancer ( 4). Indeed, the source of inspiration for Nurse Caisse was one such case. As physician-scientists, we are always delighted when people get better. The question remains as to why someone got better.
There are causal relationships and temporal relationships. Causal relationships refer to a situation where something causes something else to happen and is responsible for a particular outcome.
Temporal relationships refer to a situation where two things happen in a particular timeframe but may not be directly linked eg if there were a thunderstorm at the exact moment when you were eating kale does not mean that kale caused the thunderstorm.
The problem with case reports is the fact that they can only establish temporal relationships and not casual relationships. We have to look at hardcore science and clinical trials to get that type of certainty.
A 2004 study from Canadian researchers found that both Essiac and Flor-Essence could reduce cell proliferation or growth in laboratory tumor cells lines but only at high concentrations (5).
A 2006 study showed that Flor-Essence and Essiac herbal tonics at 1%, 2%, 4%, and 8% could stimulate cell growth in a wide range of breast cancer cells (6).
A retrospective cohort study was carried out in 510 women with breast cancer who were randomly chosen from the Ontario Cancer Tumour Registry (7). The aim of the study was to determine differences in health-related quality of life between users and non-users of Essiac. The study found that Essiac neither improved quality of life nor mood in these women.
A study that compared essiac with the standard chemotherapy agent, paclitaxel, and found that essiac did not prevent the growth of prostate tumor cells in a laboratory model (8).
Bottom line
There is no proof that Essiac is an effective treatment for cancer.
Does it Reduce Inflammation and Pain?
A complex study done in 2005 found that both essiac and Flor-Essence seemed to increase pro-inflammatory molecules in a cell line (9).
Another study showed that essiac has moderate anti-inflammatory activity in vitro (10).
There are no studies looking at essiac and pain relief.
Bottom Line
Essaic products have not been proven to help as either an anti-inflammatory or analgesic agents.
Does it Help Detoxify the Body or Boost the Immune System?
A 2006 laboratory-based study looked at 5, 10, 25 and 50% concentrations of Essiac tea on free radical scavenging and lipid per oxidation (11). They found that the 50% tea preparation resulted in an 85% reduction in free radical signal and a 50% reduction in lipid peroxidation. Taken together the authors concluded that Essiac tea has potent antioxidant and DNA protective effects.
Essiac reduces inflammation increases the ability of white blood cells to ingest and destroy bacteria and stimulates the activation of a subtype of white blood cells called CD8 cells (10).
Bottom Line
There is for too little data to draw any conclusions on essiac for detoxification or immune-boosting.
Does it Improve Gastrointestinal Problems?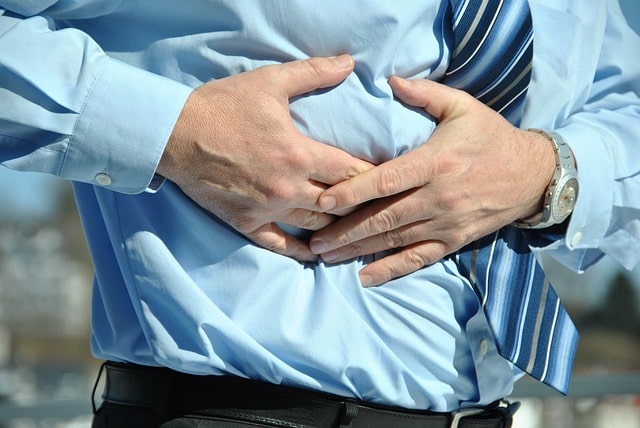 Let's go straight to the bottom line here. We have to go straight to the bottom line as we have no research to guide us.
Bottom Line
No, essaic does not improve gastrointestinal problems.
Is Essiac Tea Safe?
There is too little data to comment in any meaningful way here.
Essiac can slow down enzymes in the liver that metabolize or breakdown other drugs. It is important to let your doctor know if you are taking essiac as it could increase the drug levels (and toxicity) of some drugs.
Additionally, essiac can prevent clot formation. This means that essiac can potentially enhance the effect of blood-thinning drugs and that it would be important to discontinue essiac prior to any surgical procedure.
Conclusion
The whole Essiac and Flor-Essence story really is very unsatisfactory. The astute among you will have noticed that I said that there were 30 publications on Essaic. You may wonder why I am only referencing 12 papers? Many of the published papers are just me-too descriptions of the Essiac story and are not really that useful.
Why may you ask do I not even reference links to the Essiac website? The Essiac website carried the following disclaimer "Web site owners shall require written permission from Canadian Health Products Int'l Inc. before creating second part internet links to their sites. This is to ensure that Canadian Health Products Int'l Inc. is not connected to other web sites that are in violation of the Health Protection Branch of Canada and/or the United States FDA. Web sites refusing to remove links when asked to do so, will be subject to legal action."
I decided that it was best not to get mixed up in that.
We have previously reported on comprehensive review papers from Catherine Ulbricht and colleagues from the Natural Standard research collaboration at Massachusetts General Hospital, Boston in articles on other topics for Healthy But Smart and found her papers to be of high quality. Luckily for us, she has also published a review and clinical support tool for Essiac (12).
This review is comprehensive indeed. It draws on data from 10 databases, 20 journals not indexed in common databases and bibliographies from 50 secondary references.
She noted that there is a lack of high-quality clinical trials to substantiate any of Essiac's traditional uses. She also noted that several different essiac preparations are used in the studies which just adds to the confusion.
In view of all this confusion, I have to say that I am not a believer in Essiac.