Many people love syrup flavors in their coffee. But sometimes, you don't want all that sugar. If Dunkin' is your go-to coffee place, you might be wondering if they have sugar-free syrups.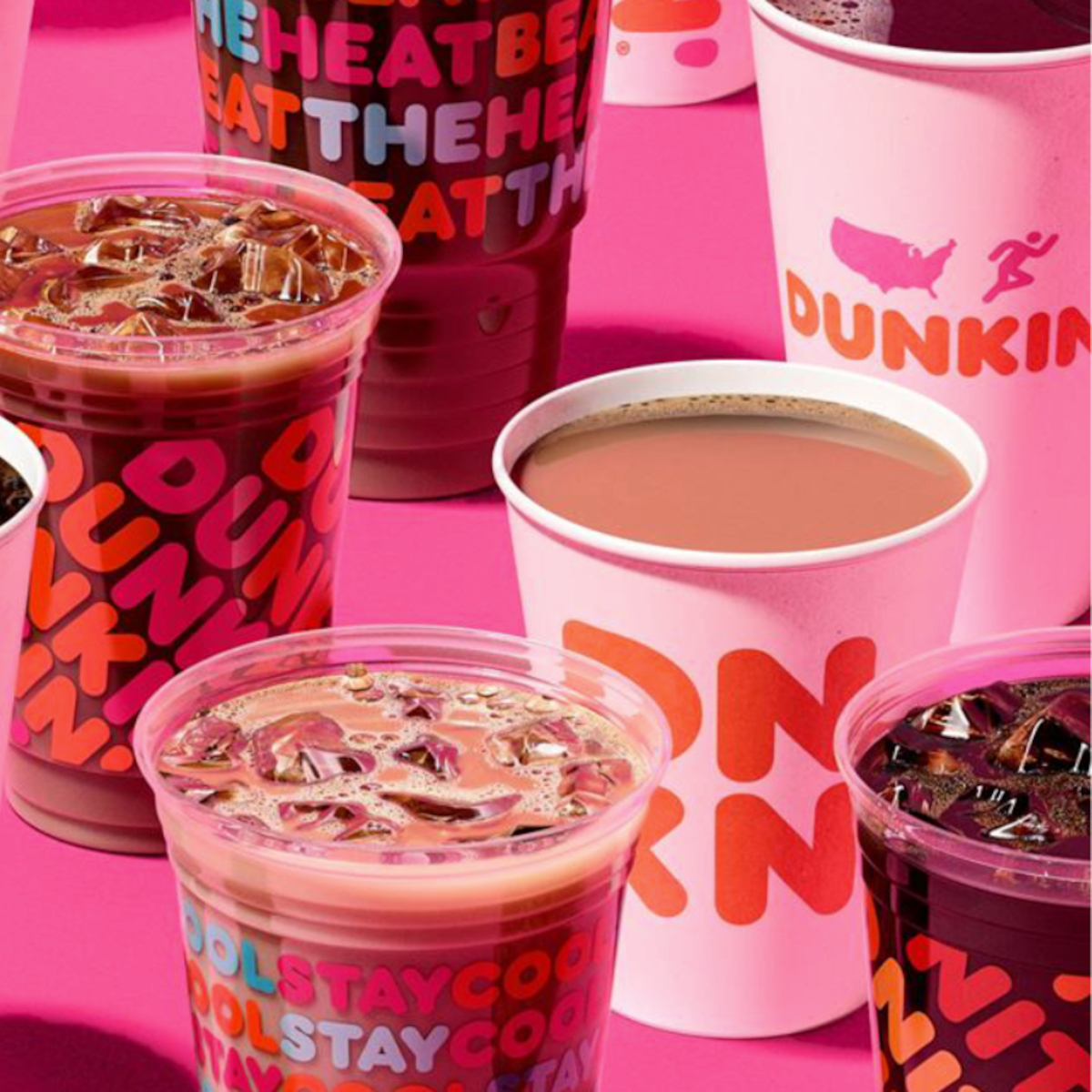 Dunkin' does have sugar-free syrups called flavor shots. They slash calories from your drink and help you avoid spiking your blood sugar. Dunkin' offers these sugar-free syrup flavors: French vanilla, hazelnut, caramel, toasted almond, raspberry, coconut, and blueberry.
This article will teach you all about Dunkin's sugar-free syrups and how they may benefit your health.
Table of Contents
Does Dunkin' Have Sugar Free Syrup?
If you want or need sugar-free syrups, Dunkin' has you covered.
Dunkin' states that their sugar-free syrups are not sweetened and are free from artificial sweeteners. It's about as clean as you can get for a flavoring syrup.
When you look at the Dunkin' menu, you may see the sugar-free syrups referred to as "flavor shots." Be sure not to mix these up with the "flavor swirls" that are not sugar-free.
When Should You Order Dunkin' Sugar Free Syrup?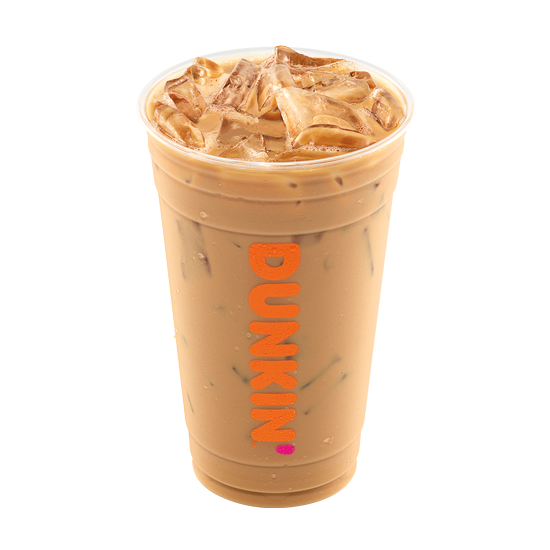 You may be wondering why anyone would want to order sugar-free syrups in their Dunkin' drink.
There are a few good reasons to switch to sugar-free syrup in your drink. One would be to cut the calories in the drink.
This sugar-free syrup is particularly low in calories. So making the switch to sugar-free syrup will help you avoid unnecessary calories if weight loss or maintenance is your goal.
Another major and important reason to order sugar-free syrup is if you have type 2 diabetes. Individuals with type 2 diabetes need to avoid sharp spikes in their blood sugar.
Sharp increases in blood sugar can result in an array of harmful effects on your health if you have diabetes. This means using sugar-free syrup at Dunkin is in your best interest.
What's the Calorie Difference Between Dunkin's Sugar Syrups and Sugar-Free Syrups?
If sugar-free syrups are sugar-free, you might think that means they are calorie-free. Unfortunately, that's not the case.
However, they are very low in calories overall. An average pump of the sugar-free syrup has between 5 to 10 calories.
With Dunkin's standard flavor swirl option, you're looking at about 50 to 60 calories per pump. That may not sound like a huge difference at first. But take into consideration that you probably have multiple pumps of syrup in your drink.
So 3 pumps of sugar-free syrup have anywhere from 15 to 30 calories. Those same 3 pumps of flavor swirl that have sugar have 150 to 180 calories.
Needless to say, those extra calories add up. And if you are a regular at Dunkin', switching to sugar-free syrup could make a world of difference in weight loss.
What Flavors of Sugar-Free Syrup Does Dunkin' Have?
You're probably wondering which flavors Dunkin' has available in its flavor shots or sugar-free range.
Dunkin' offers a relatively good selection for a coffee shop. They have 6 sugar-free syrups to choose from, including:
French Vanilla
Hazelnut
Caramel
Toasted Almond
Raspberry
Coconut
Blueberry
These sugar-free syrups can be added to any drink at Dunkin'.
You could add any of these flavors to the coffee. But some of them, like raspberry or blueberry, may be better suited for tea or a Dunkin' refresher.
Does It Cost Extra for Sugar-Free Syrup at Dunkin'?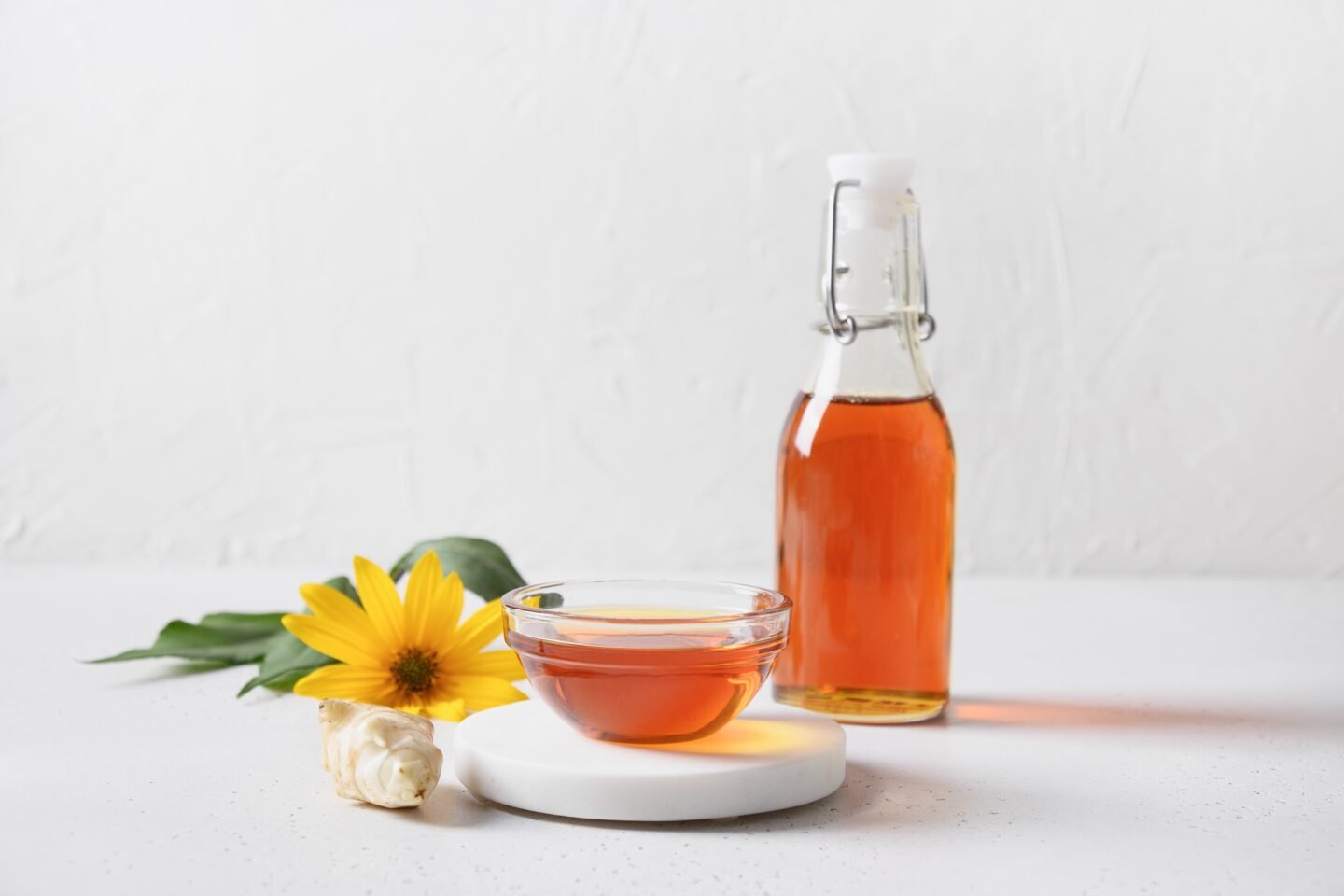 It's common for many coffee stores to charge you extra to add specific syrups. So you might be wondering if it's going to cost you extra to add sugar-free syrup to your Dunkin' drink.
In this case, you're in luck! Dunkin' does not charge you extra for their flavor shots.
This is a real bonus. Other coffee shops like Starbucks will charge you an extra $0.80 to add syrup not included in the drink.
There is also no designated limit to the number of sugar-free pumps you can ask for in your drink.
With no additional cost, there's no reason not to try a sugar-free syrup at Dunkin'.
Do Sugar-Free Dunkin' Syrups Taste the Same as Sugar Syrups?
The simple answer is no. You can't expect something that doesn't have sugar to taste as sweet as the original.
However, many people still enjoy the sugar-free syrups from Dunkin'. Even though there is no sugar, the sugar-free syrups will still pack a punch of flavor.
For example, if you add a sugar-free caramel syrup or "flavor shot," you will still get a caramel taste. It just won't overwhelm you with sweetness.
Sugar-free syrups are also great for folks who want the taste of coffee to be the star. The sugar-free syrups will just add hints of flavor without undermining the coffee taste.
How Many Pumps of Dunkin' Sugar-Free Syrup Should I Order?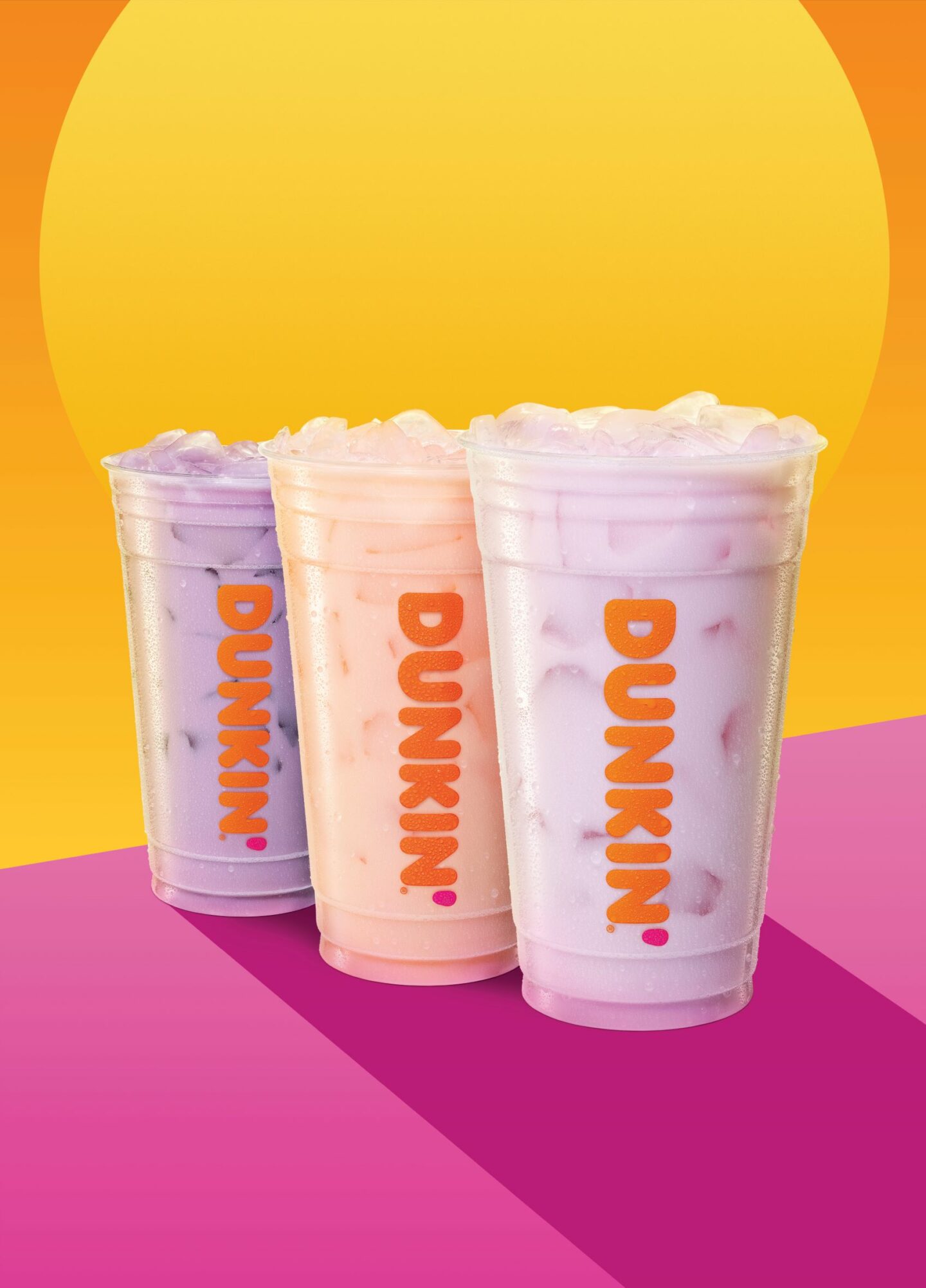 There is no perfect answer to this. It largely depends on your personal preferences.
However, most coffee shop beverages will come with an average of 3 pumps of syrup, so this is an excellent baseline to start from.
If you want the flavor of the syrup to be dominant in your drink, you should increase it to 4 to 5 pumps. On the other hand, if you want the flavor to be subtle, it's probably best to go with 1 to 2 pumps.
And the number of pumps may also change based on your chosen flavor. This is because some flavors are naturally stronger than others.
The best advice is to experiment until you find the perfect amount.
How to Order Sugar Free Syrup at Dunkin'
Recall that Dunkin' offers both flavor shots and flavor swirls. These two things are not the same, though.
The flavor shots are the sugar-free syrups we have been talking about. The flavor swirls have sugar, along with sweetened condensed milk and flavoring.
The flavor swirls come in French vanilla, hazelnut, caramel, and mocha flavors. You can see how it would be easy to mess this up when ordering your drink.
You can be extra safe by asking for the sugar-free syrup of your choice. Your Dunkin' barista will know what this means even if you don't say the word flavor shot.
Don't let the Dunkin' lingo confuse you, but be sure to communicate clearly with your barista to avoid the extra sugar in your drink.
Final Thoughts
Dunkin' does offer sugar-free syrups for its drinks. They are called flavor shots on the Dunkin' menu.
The sugar-free syrups or flavor shots available at Dunkin' are French vanilla, hazelnut, caramel, toasted almond, raspberry, coconut, and blueberry. You can add them to any drink you would like.
Sugar-free syrups will be significantly lower in calories. They also won't cause your blood sugar to spike if you have diabetes. Both of these reasons make sugar-free syrups the best choice for your health.
Sugar-free syrups come at no extra charge at Dunkin'. You can add as many pumps as you want. Just be sure to specify that you want a flavor shot and not a flavor swirl, which has sugar.
On your next trip to Dunkin', try sugar-free syrup in your drink. It will enhance the flavor of your drink while still allowing you to prioritize your health.