When you're sitting down to a hearty Tex-Mex meal, nothing beats a classic burrito. That is, unless you're a chimichanga fan. Though in reality, most people don't know the exact difference between these two foods, just that they're delicious.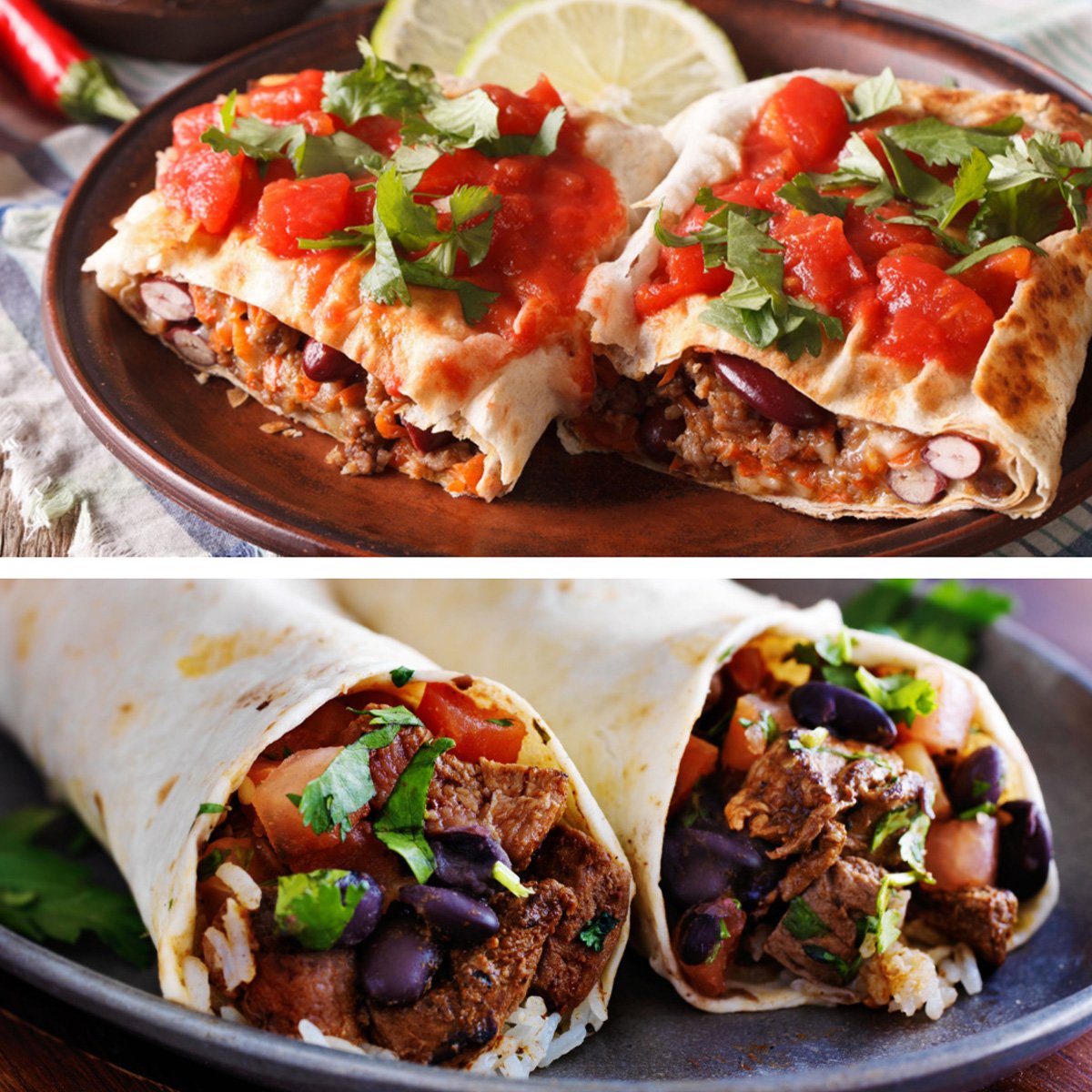 The main difference between a chimichanga and a burrito is that a chimichanga is fried. Though, depending on what restaurant you're ordering from, there may be other differences to take into account. Take a look below for a complete breakdown of these two classic menu items.
Table of Contents
What is a Chimichanga?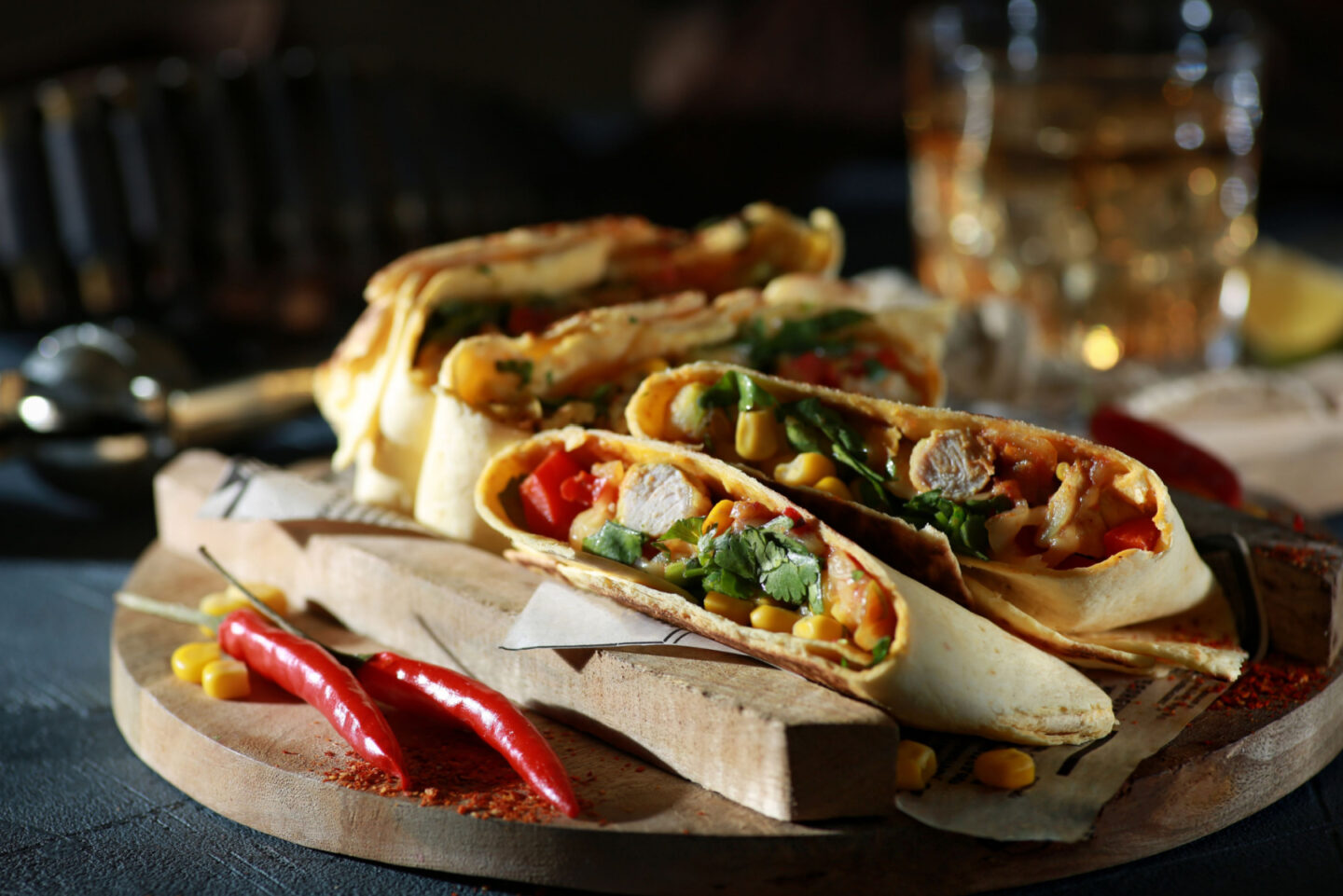 Most people assume that burritos and chimichangas are from Mexico, though this isn't exactly true. While both foods do have their roots in Mexican cuisine, they're actually part of an American cooking tradition known as Tex-Mex. Chimichangas specifically were first conceived in the American Southwest.
The ingredients can vary, but basically, a chimichanga is a large flour tortilla filled with beans, meat, lettuce, tomato, rice, and other ingredients, rolled up, and deep fried until golden brown. Sometimes they're served plain, and other times they're smothered in sauce.
What is a Burrito?
If you take a trip to Mexico, you will find a food called burrito, though it might not look familiar to you. Traditional Mexican burritos are simple affairs, made with beans and meat rolled in a flour tortilla and served plain. These tend to be smaller than the versions found in the US.
American burritos are much larger and contain a wider variety of ingredients. In fact, they have the same ingredients, and the only difference is that burritos are not fried. You may also find a dish called burrito suizo, which is a burrito covered in melted cheese.
Differences Between a Chimichanga and a Burrito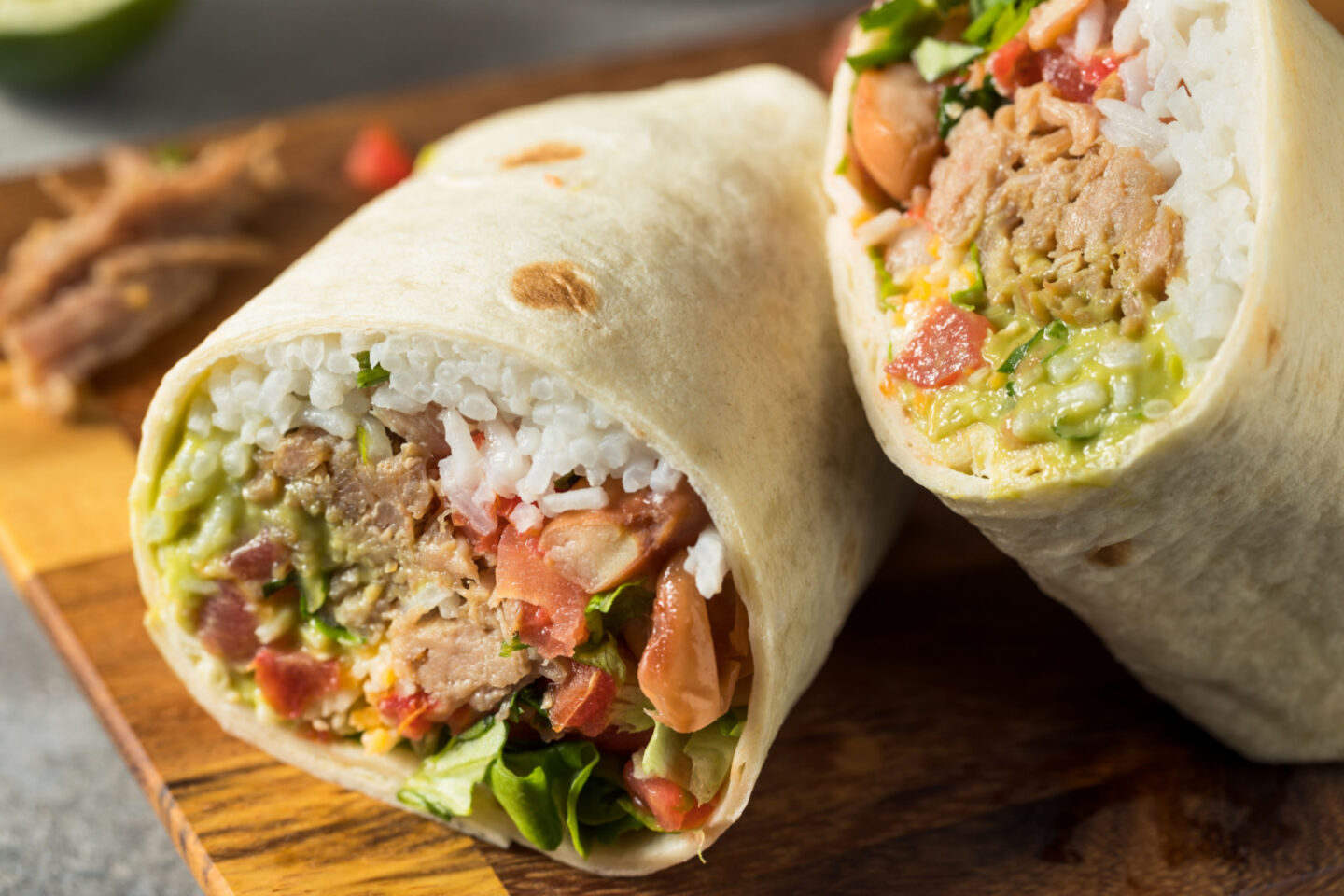 When it comes down to it, burritos and chimichangas are actually pretty similar, at least on paper. However, when you're actually eating one, there's a world of difference. Take a look below to unpack some of the biggest differences between them.
Preparation
As mentioned above, the biggest difference between a burrito and a chimichanga is that one is fried and the other is left plain. However, chimichangas need to be made with frying in mind, which means they tend to be assembled a little differently.
To make sure they hold together, chimichangas will tend to be stuffed less full than burritos. They tend to include less sauce that might spill out or lettuce that could wilt during the frying process.
Appearance
Spotting the difference between a chimichanga and a burrito shouldn't be difficult. Chimichangas will have a deep brown crust on the outside, while burritos are plain white tortillas. Other than that, they'll be the same size and shape.
Texture
When you're eating them, you'll immediately feel the food's texture, which is probably the biggest difference between the two. Burritos have a nice soft texture that gives way to all the flavors and fillings inside. Chimichangas, by contrast, have a crisp and crunchy texture. Either way, they both have juicy, grainy, and crunchy fillings to help contrast.
Plating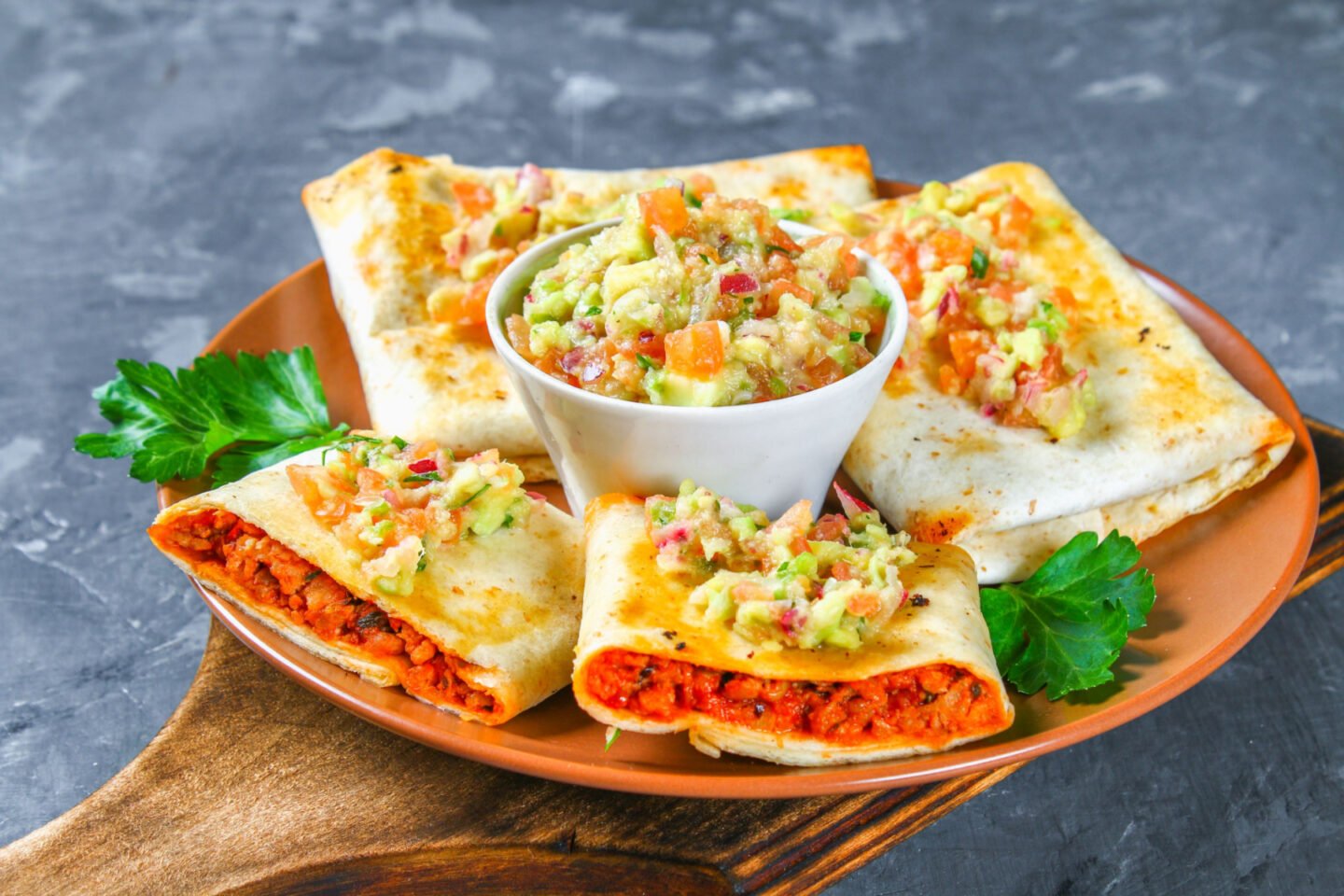 Burritos are eaten one of two ways, depending on what you order. Some to-go shops wrap them in foil, which makes them easy to unwrap and eat on the go with your hands. At more upscale restaurants, they will serve them on a plate with a fork and a knife.
Chimichangas, on the other hand, are almost always eaten on a plate. Their deep-fried exterior tends to crumble and fall apart when you try to take a bite while holding them.
Frequently Asked Questions
What does chimichanga mean in Spanish?
These days, the word chimichanga refers to a deep-fried burrito, though the word itself has its roots in a Spanish slang term. The word 'chimichanga' is similar to the English equivalent of 'thingamajig', which means an all-purpose, undefined thing. It also shares a similar spelling and pronunciation to a certain Spanish curse word.
Are burritos healthy?
The nutritional value of your burrito depends entirely on who's making it and what's inside. If your burrito is a reasonable portion containing lean white meat and vegetables, then it's fair to say it's reasonably healthy. But keep in mind that the extra-large tortilla has two main ingredients: flour and lard, neither of which is very good for you.

If you're looking for a healthier alternative, you could try a burrito bowl.
What's the difference between a taco and a burrito?
Tacos and burritos share many of the same ingredients, like beans, rice, meat, and lettuce. The main difference between them is that burritos are folded closed, while tacos are eaten open. Also, burritos are always made with extra-large flour tortillas, while tacos use smaller tortillas that can be either flour or corn.