Of all the fish regularly caught for sport in the United States, the bass is the most popular. They're plentiful, found across the continent, and make a good challenge for experienced anglers. However, despite the popularity of bass fishing, the largemouth bass is not frequently seen at the dinner table.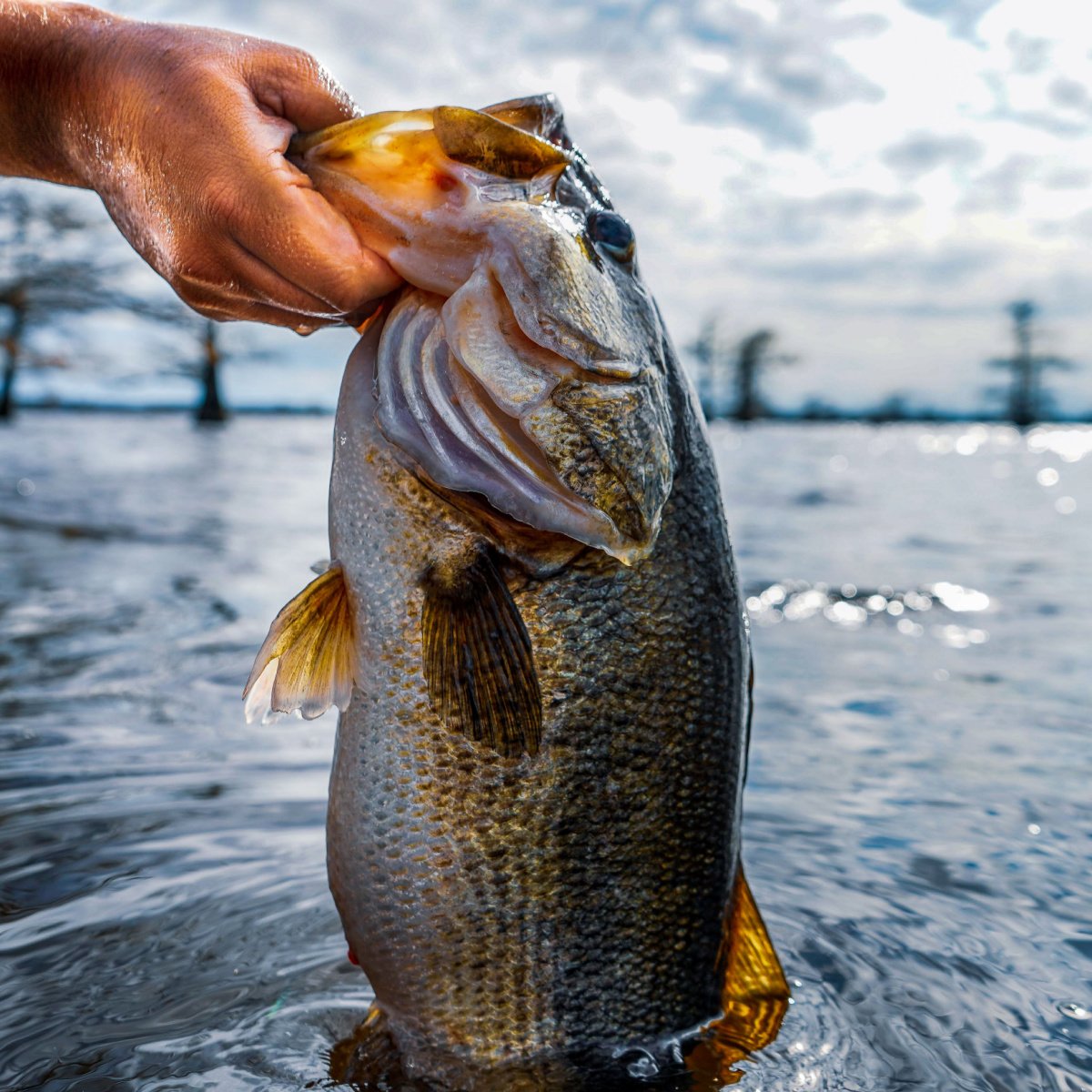 So can you eat largemouth bass? Of course, you can, and many people do. However, there are just as many who prefer not to. To find out why, take a look at our guide for more information on this famous fish.
Table of Contents
What is Largemouth Bass?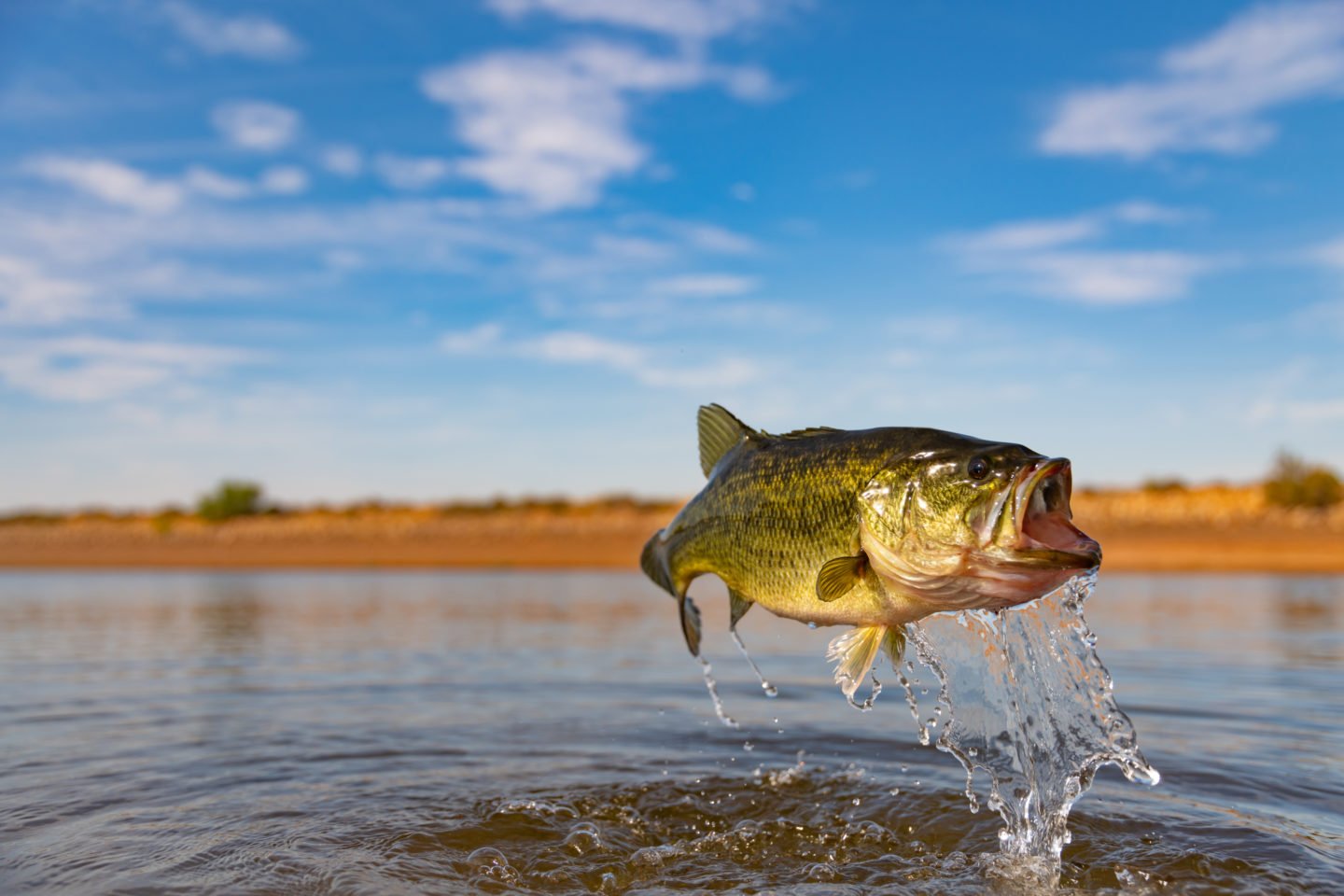 The largemouth bass is a freshwater gamefish that is a popular target for anglers in the United States. They can be found in rivers, streams, lakes, and ponds in the eastern part of the country, as well as in Canada and Mexico. They are so popular in their native habitat that they have been introduced to other habitats around the world.
The fish is light to dark green with a pale underbelly and darker green stripe down the length of its body. It has a similar appearance to smallmouth bass but can be distinguished by checking the corner of its mouth in relation to its eye. Largemouth bass have mouths that extend well beyond their eye.
Why Some People Don't Like to Eat Bass
While largemouth bass is the most popular game fish in the country, many fishing enthusiasts don't eat them at all. The reason differs from person to person, and it's worth considering all of these factors before eating one of your own.
Conservation
Many of the most dedicated bass fishers practice the catch and release approach, holding onto the fish just long enough to snap a photo before throwing it back. For those who appreciate fish sustainability issues, that's not a bad idea.
Since bass are so commonly sought by anglers, it's easy to understand how their populations could be threatened if everyone who caught them ate them. So to preserve their favorite sport, dedicated bass fishers help protect fish populations by releasing them.
However, that doesn't mean you can never eat a largemouth bass you snag. The best practice is to take home only a few smaller ones, leaving the big ones where you found them. The reason is that the larger fish breed more and also tend to taste worse.
Poor Flavor
In addition to being a conservation issue, many people simply don't like the taste of bass. However, this is actually a more complicated issue than you might think.
Like many freshwater fish, the flavor of bass relates directly to the water it lives in. In fact, if you want an idea of the taste of the fish you just caught, all you have to do is give the water a sniff. If you're fishing in fresh, clean water, the fish is probably safe to eat. But if the water is murky, tangy, and has an off smell, you can bet the fish will follow suit.
The best way to ensure you catch a bass that is good to eat is to stick to rivers and streams rather than stagnant ponds. Even then, you want to make sure that the water isn't murky or polluted. When fishing in ponds, it's often better to take home bass in the cold season before algae bloom and affect the flavor.
The Cleaning Process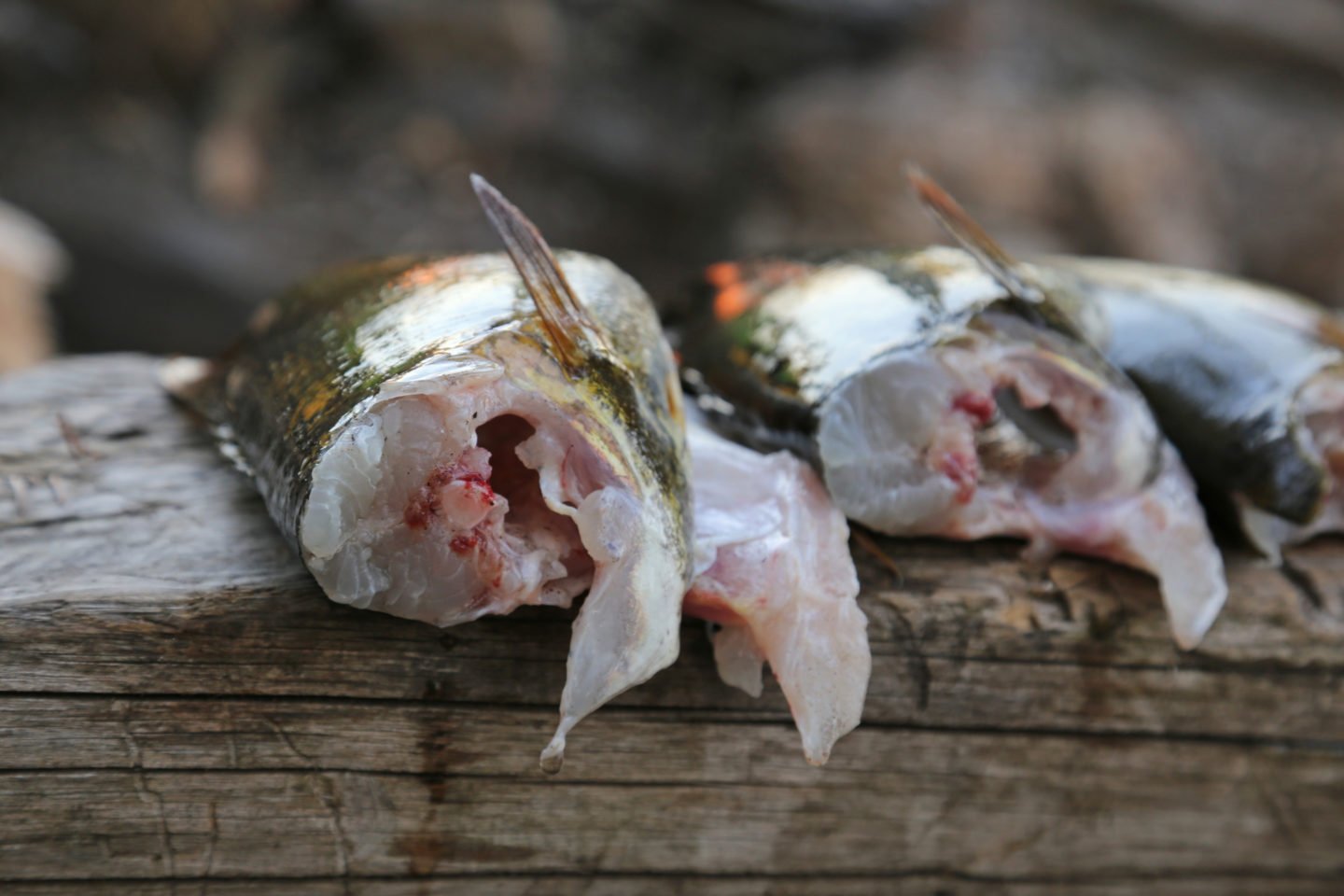 One thing you might not know if you've never caught your own largemouth bass is what happens when you clean them. Gutting the fish creates a strong, unpleasant odor that is much worse than other fish of similar size. You can remove the smell by rinsing and cooking it, though many people find it disagreeable enough to avoid it altogether.
Other Fish
Maybe the most simple reason some people don't like to eat largemouth bass is there are so many other options out there. Crappie, trout, perch, and walleye are all commonly found in the same waters and have a much cleaner flavor. Even people who enjoy eating bass will admit that there isn't much to distinguish its flavor from these other options.
Largemouth Bass' Flavor and Texture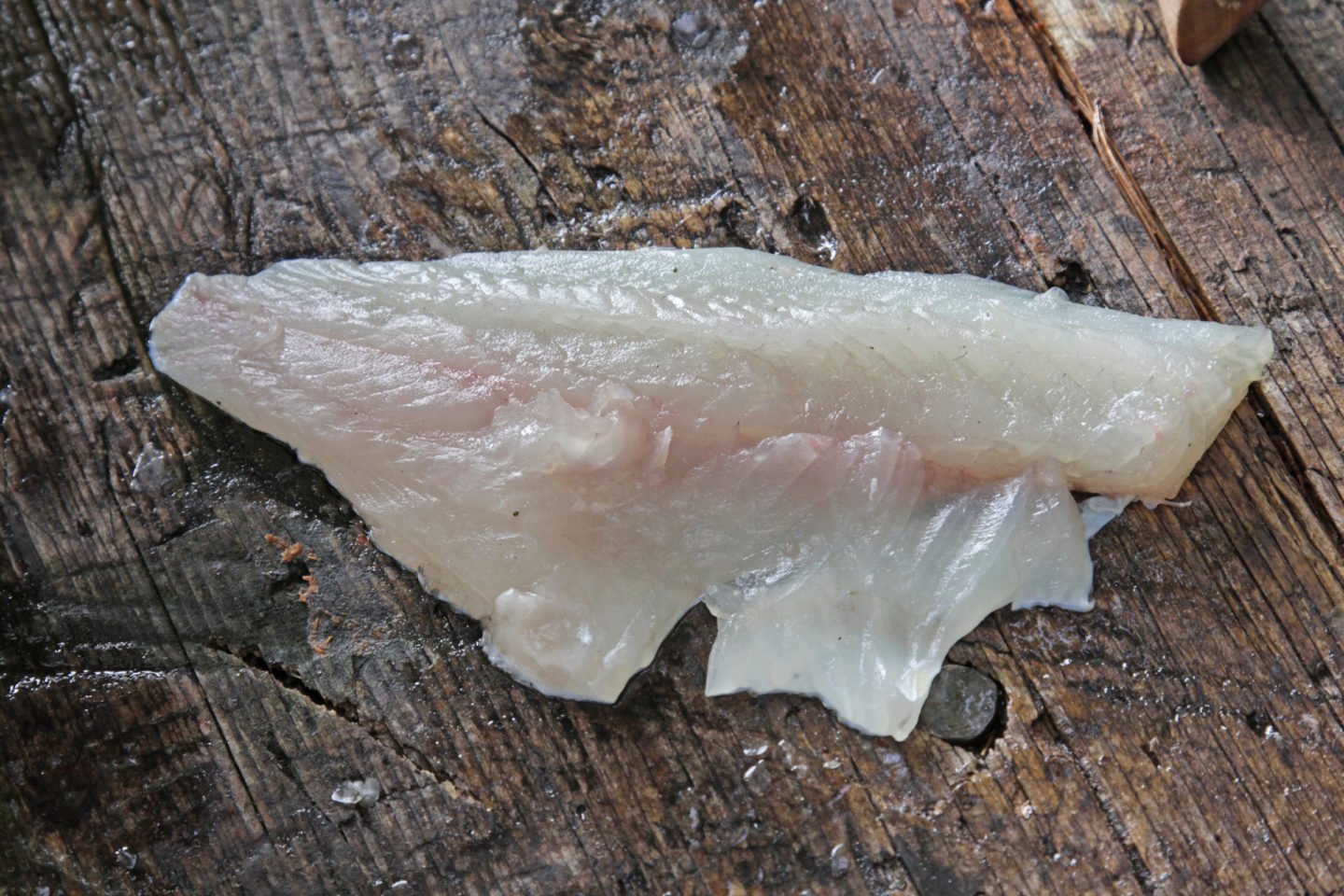 As mentioned above, the flavor of your bass depends entirely on the waters where you find it. If you catch one in murky, dirty water, it will end up having a strong fishy flavor that is difficult to cover with any preparation.
However, largemouth bass caught in clean water has a much cleaner flavor, similar to other freshwater fish with pale flesh. They are mild and agreeable, not unlike bluegill. In terms of texture, they are firm, with flesh that flakes easily under your fork.
Which Largemouth Bass is Best to Eat?
The flavor of largemouth bass has a lot to do with the bass itself. In addition to the water it lives in, its size plays a big role in its flavor. For the best taste, stick with bass that is between 10 and 14 inches. Large ones will be more difficult to cook and have a pungent flavor, while smaller ones may be more trouble to clean than they're worth.
Nutritional Value
Whether you enjoy eating largemouth bass or not, one thing we know for sure is that it's highly nutritious. It's one of the best protein sources, with over 20 g per serving, while staying lean and low-calorie. It also contains healthy levels of vitamins and minerals, including potassium, selenium, and vitamin B12.
All of the above means it's a meal that will fill you up without causing you to gain excess weight. The largemouth bass is a great choice for those looking to build and maintain muscle mass. It's also great for weight loss or aiding heart health.
Cleaning Largemouth Bass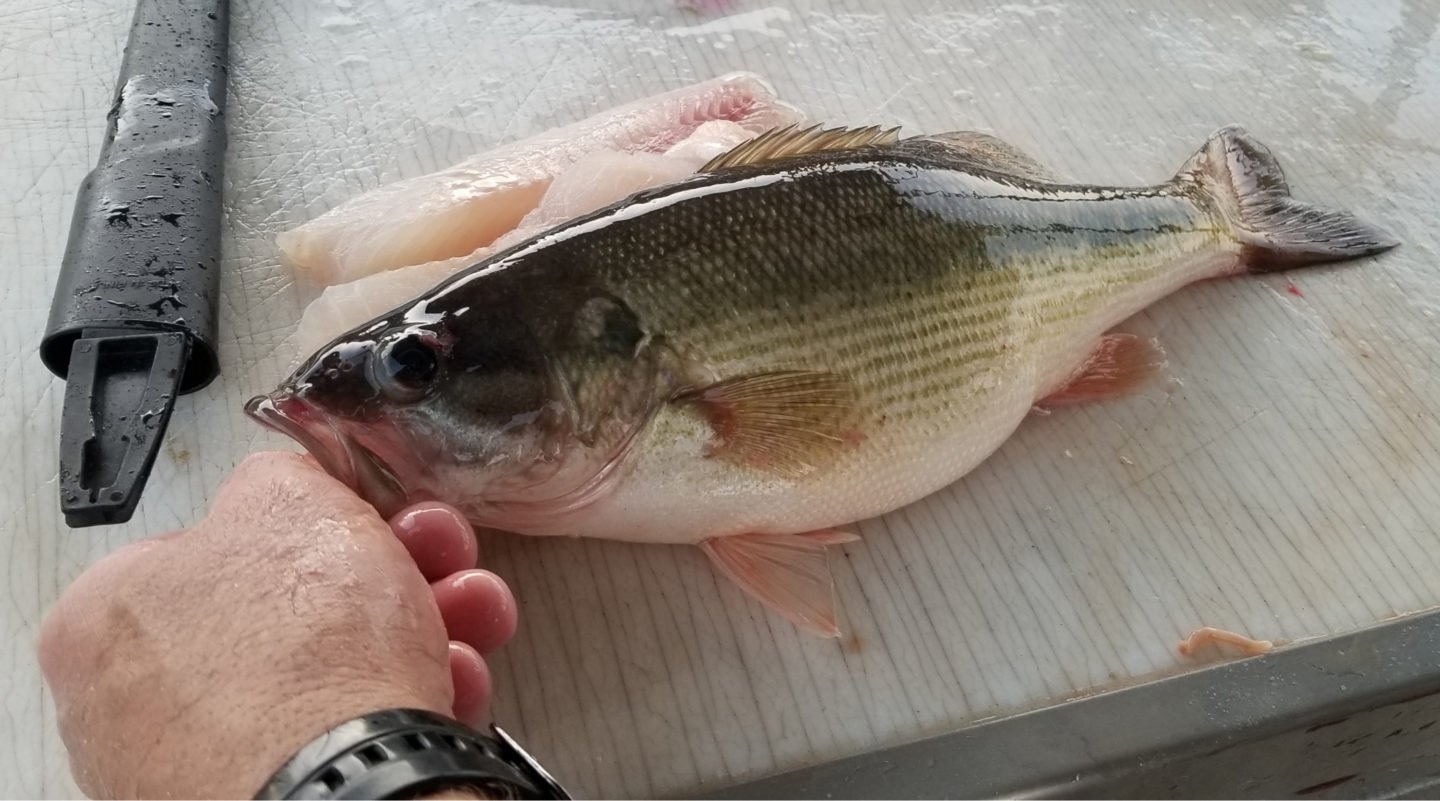 Cleaning a whole largemouth bass can be tricky for those who haven't tried it before, which is why many people pay to have it done. Though if you'd like to try your hand at it, start with these steps:
1. Cut
Begin by making a shallow cut, starting from the base of the tail fin, and extending all the way to the lower jaw of the fish. It's crucial that you don't cut too deep, as puncturing the internal organs can ruin the meat.
2. Clean
Now reach inside the cavity and remove all the internal organs. Make sure to be thorough, removing all viscera with the tip of your finger to ensure clean meat.
3. Descale
Now that your fish is cleaned, start descaling it. Run a dull knife or a large spoon over the sides of your fish, going from fin to head. Repeat on both sides and then run the fish under cool water to finish cleaning it. You can remove the head at this point or leave it on.
Cooking Largemouth Bass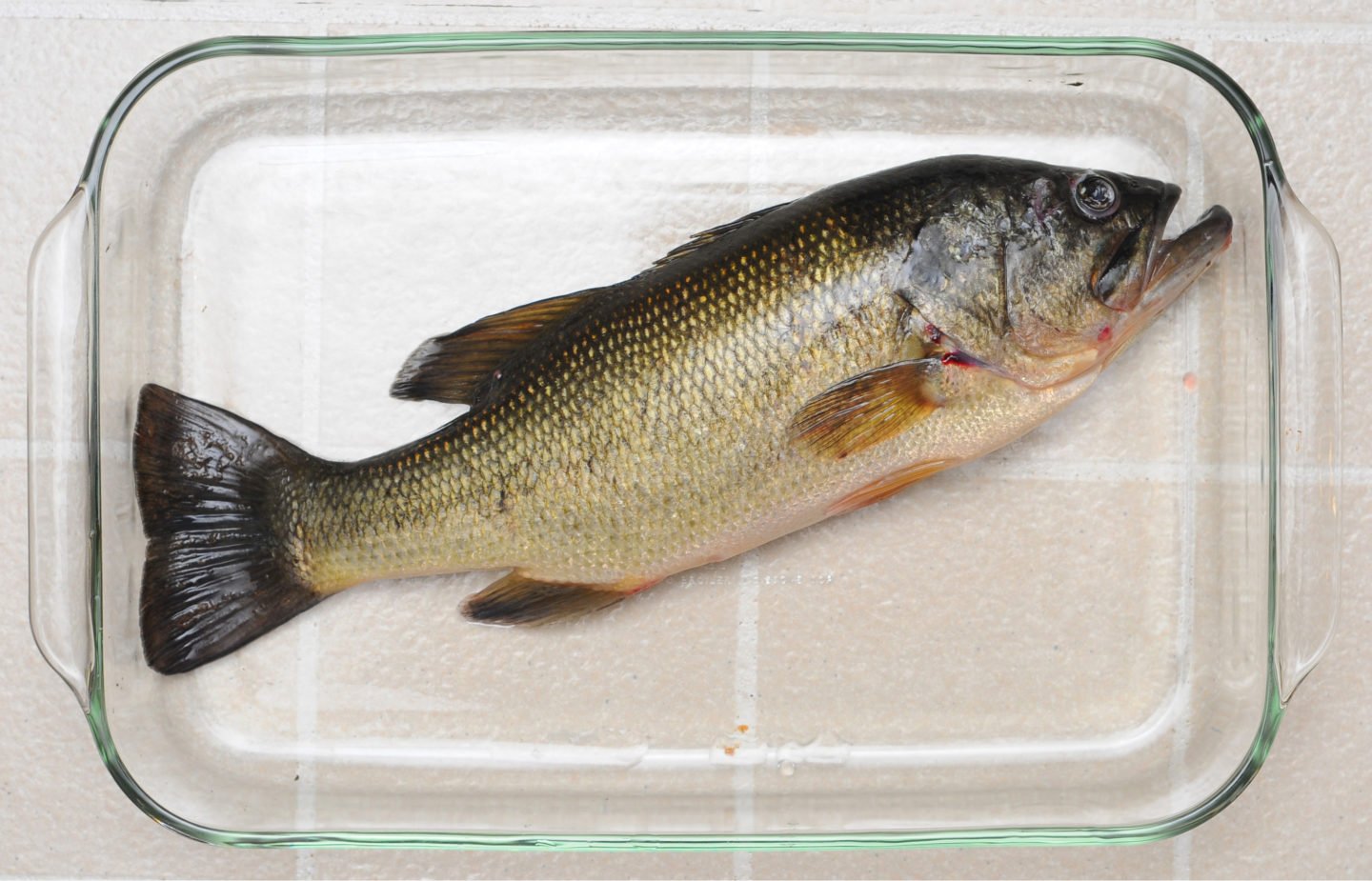 There are plenty of ways to cook largemouth bass, from a pan or deep frying to grilling and baking. One of the simplest and most delicious is baking, which is a great way to ensure you retain all of the fish's flavor. The process is simple and only requires some aluminum foil, salt, pepper, garlic, oil, and lemon juice to do right.
Start by laying out some aluminum foil and lay your fish over its length. Drizzle with a bit of olive oil and season generously with salt, pepper, garlic, and whatever other seasoning you prefer. Then pop in a 450-degree oven and bake for 15 to 20 minutes until the flesh is moist and flaky.
The best thing about this method is that it allows the fish to stew in its own juices. This helps keep it from drying out and lets you enjoy the natural taste of your catch without too much seasoning.
Frequently Asked Questions
How long will a freshwater bass live?
Bass are long-lived fish species, which is why they can get so large. The average bass can live up to 20 years.
Why do bass sometimes have other colors?
A bass's color and markings are affected by its habitat. For example, murkier water will tend to make their scales pale in color, while clear water will let their natural green hue show through. In winter, water is generally murkier, which is why bass fish are paler in these months.
Are largemouth and smallmouth bass the same?
While largemouth and smallmouth bass look so similar that fishers often confuse them, the fact is that they're totally separate fish. Largemouth bass tends to live in the eastern United States and Canada, whereas smallmouth bass can be found near the west coast. Several features can distinguish smallmouth bass. The most notable is their smaller mouth, which doesn't extend past their eye.