Oils with a high smoke point are the best to use in an air fryer. When cooking using an air fryer, the food is cooked at a higher temperature than in conventional cooking. This implies that you'll need to utilize a variety of oils with a higher smoke point to avoid the production of carcinogens.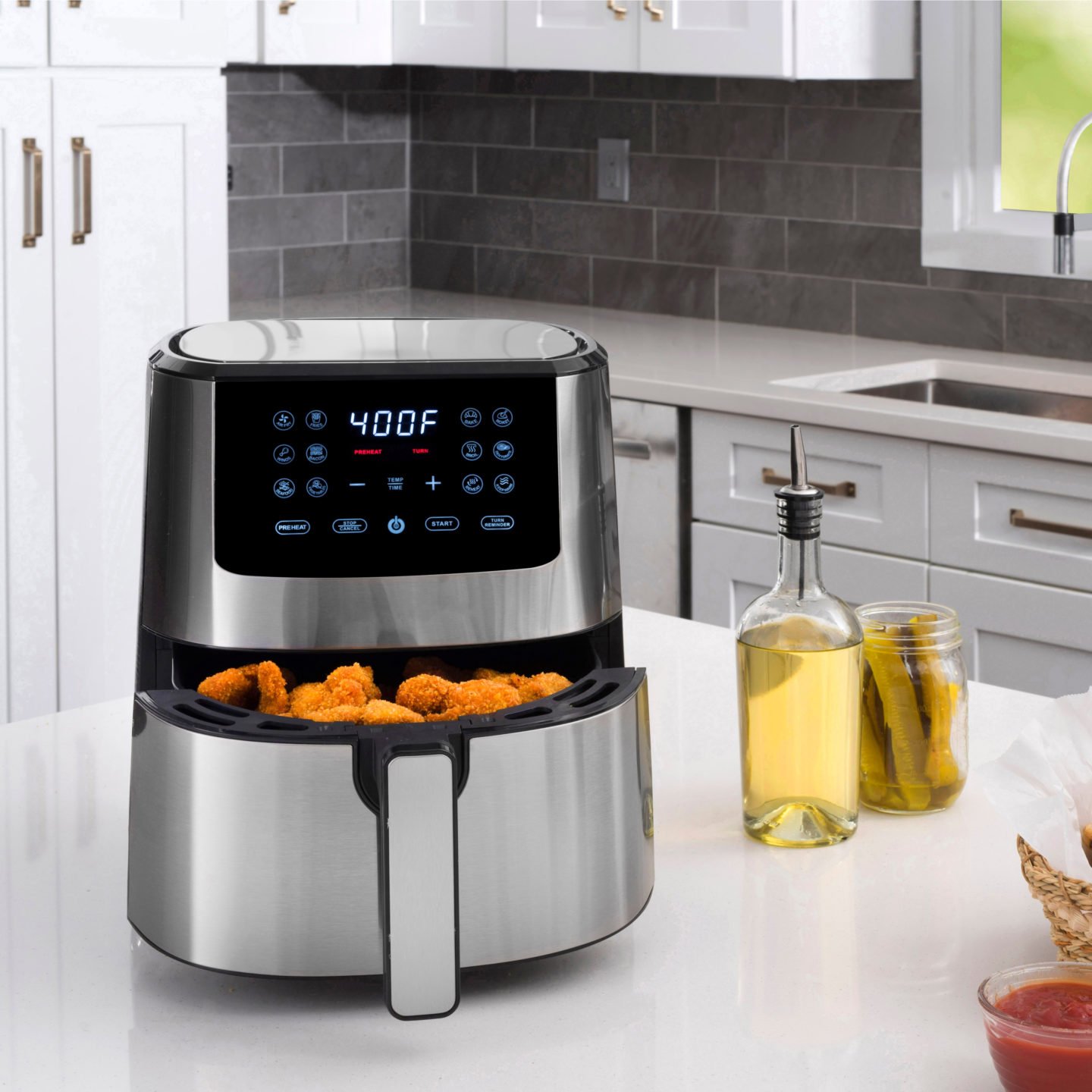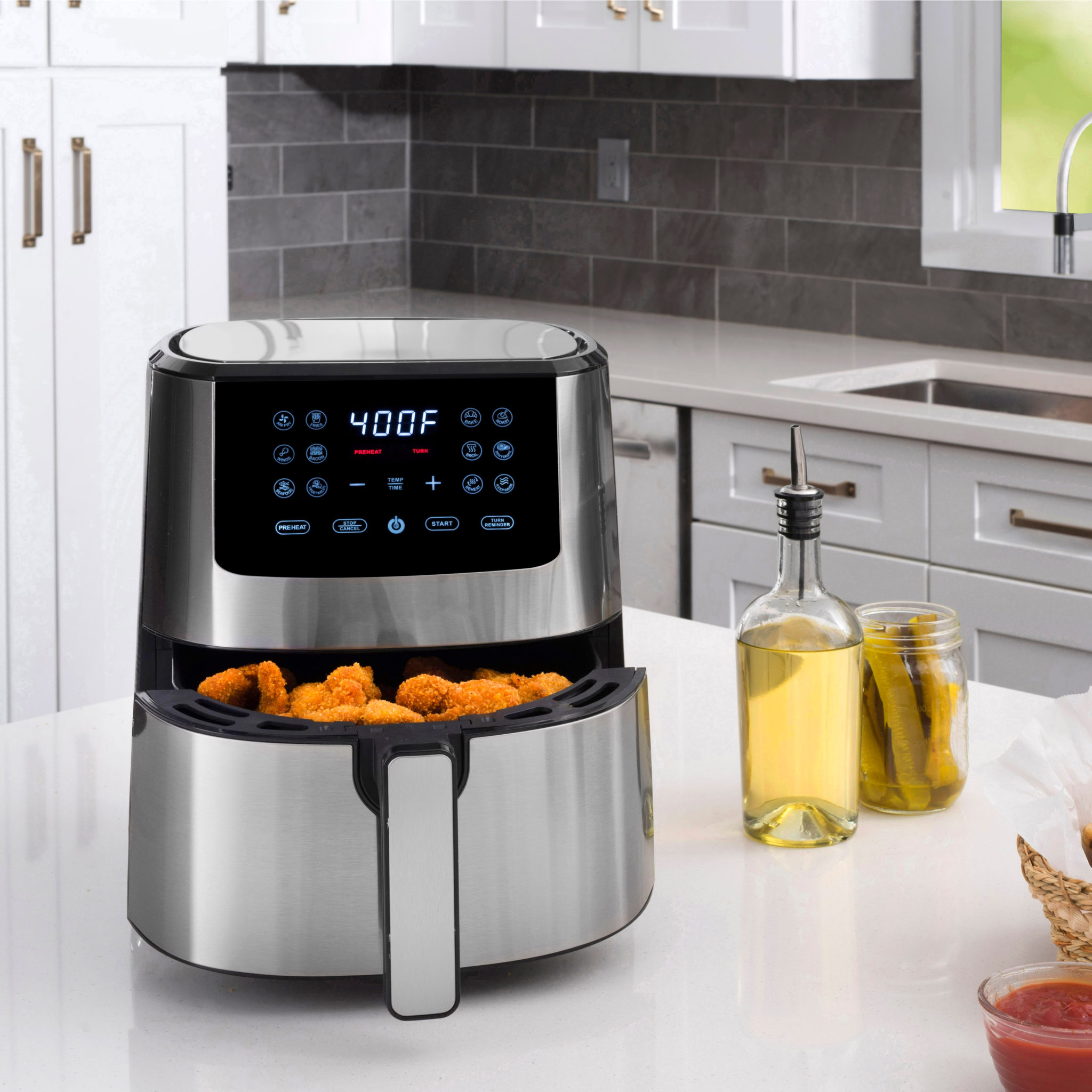 Olive oil is by far the best oil to use. It has a high smoking point and is healthier than any other options. Other options are avocado oil, peanut oil, vegetable oil, coconut oil, sesame oil, sunflower oil, canola oil, soybean oil, corn oil, rice bran oil, safflower oil, grape seed oil, almond oil, and non-stick cooking spray.
Table of Contents
Can You Put Oil in an Air Fryer?
You can put oil in your air fryer. If your concern is the health status of your food, a little oil in the air fryer is still healthier than using a deep fryer. When using oil, you should place it on the food using a brush or oil spray and not on the frying basket to protect your air fryer. Putting a little oil in the food gives it a crispy outer part while maintaining moisture.
Use a sprayer or a brush to use as little oil as possible while cooking in an air fryer. If the oil isn't leaking off the meal, a teaspoon to 2-3 tablespoons of oil should be enough. When you use too much oil, it drips from the food, gets near the air fryer fan, and might damage its internal circuit.
Best Oils for Air Fryers
1) Olive Oil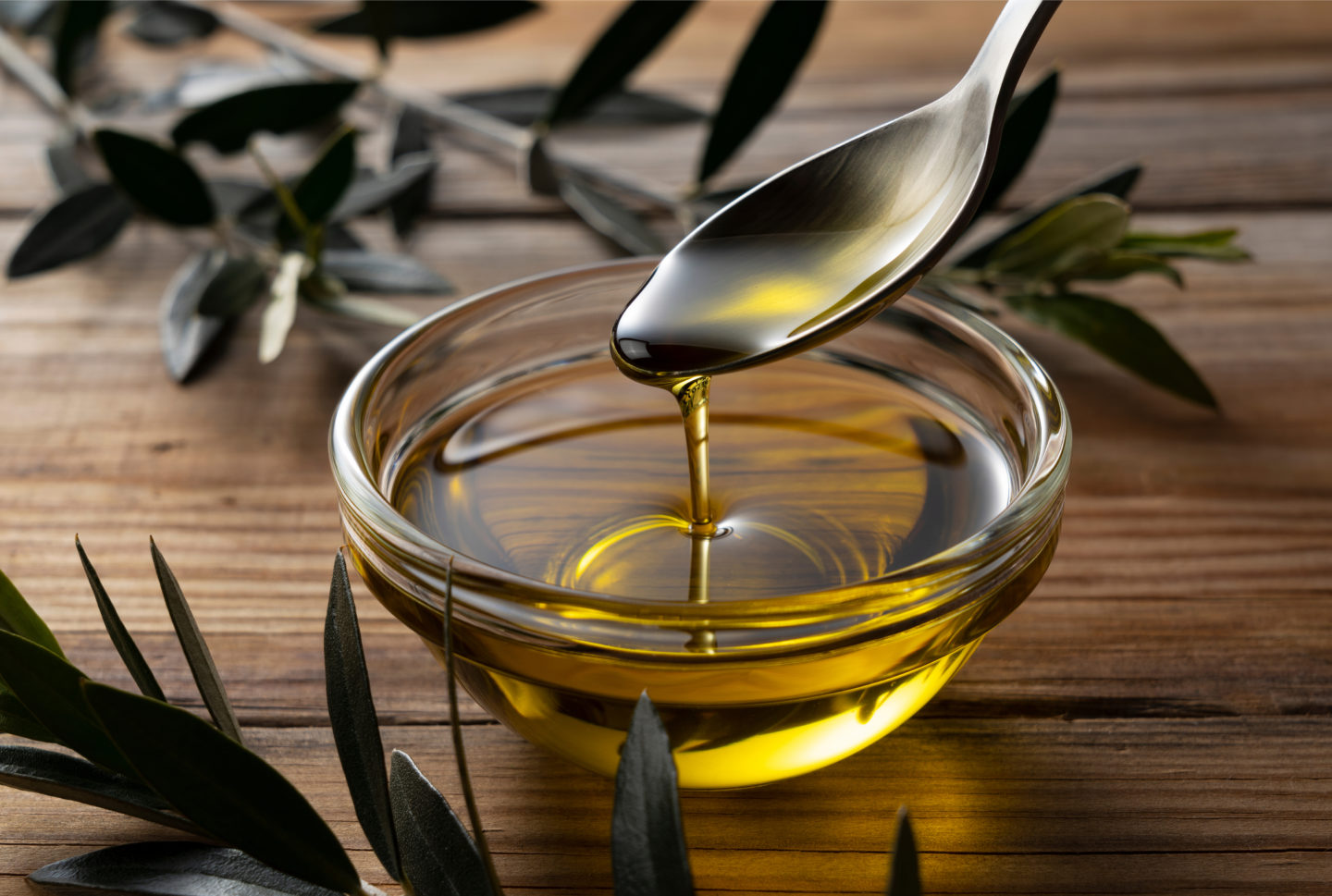 Because of its high smoke point and pleasant flavor, this is an excellent choice for air frying. Thanks to its high concentration of minerals, antioxidants, and heart-healthy fats, it's also the healthiest oil on the list. It has monounsaturated fats and polyunsaturated fats.
The ideal use of olive oil is in strong-flavored dishes like those containing garlic or onion. You can also mix a little oil into your chicken or fish breading to add crispiness. You should not use olive oil to fry items in deep fat since it might have a greasy texture.
However, extra virgin olive oil has a low smoke point, making it a bad option for use in air fryers. For those who don't like the taste of olive oil, we recommend using extra light olive oil. You get the same crispness but with a lighter flavor.
2) Peanut Oil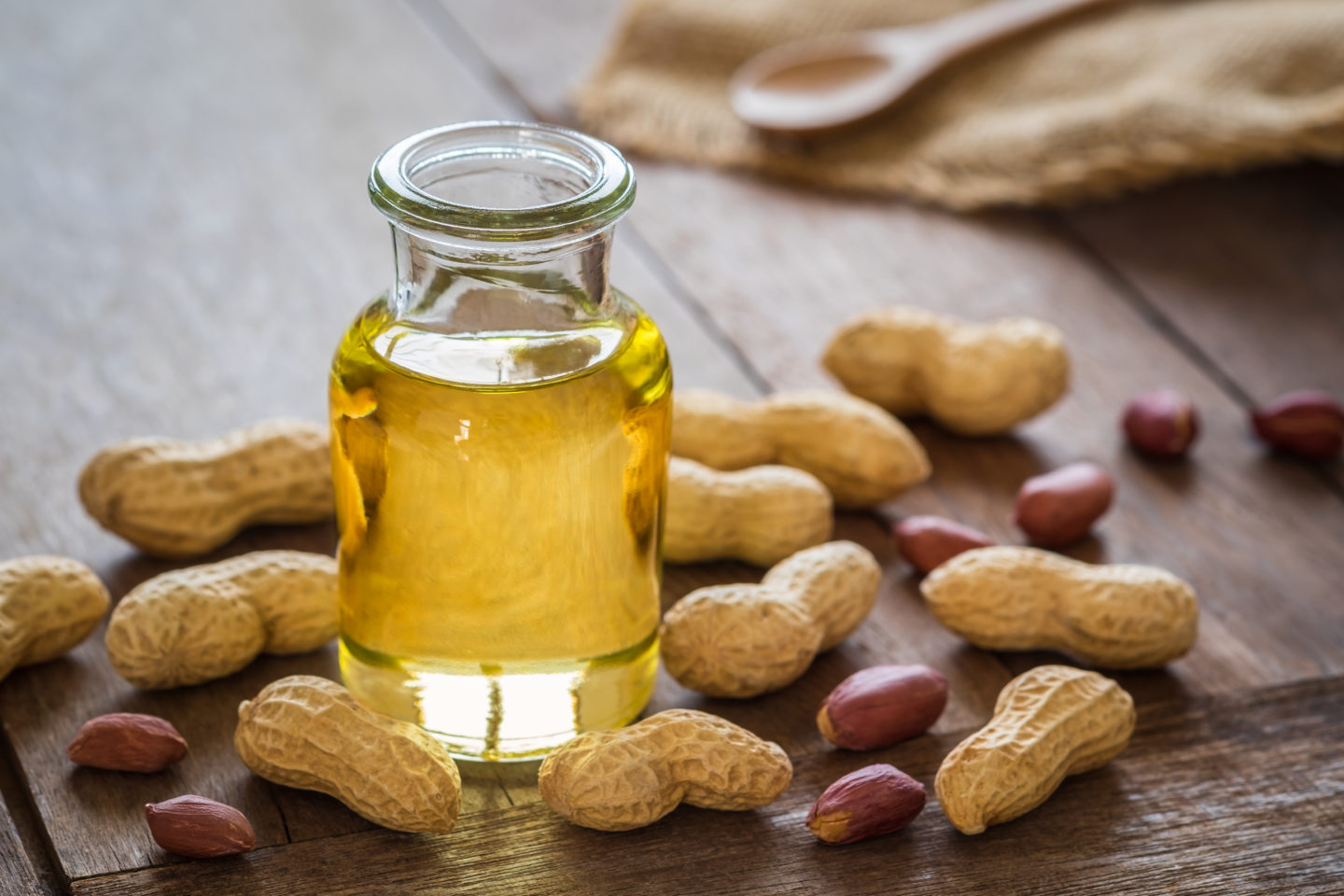 Peanut oil is ideal for air frying for various reasons—the most important of which is its high smoke point of 450 degrees Fahrenheit. Because of the high smoking point, this cooking oil will give your food a crispier texture and a subtle nutty flavor. Peanut oil is perfect for air fryer recipes, including chicken, onion rings, baked pasta, and light flavored dishes.
Peanut oil also provides a slew of health advantages. It has been shown to lower blood sugar levels and reduce the risk of heart disease due to its high quantities of monounsaturated fatty acids.
3) Avocado Oil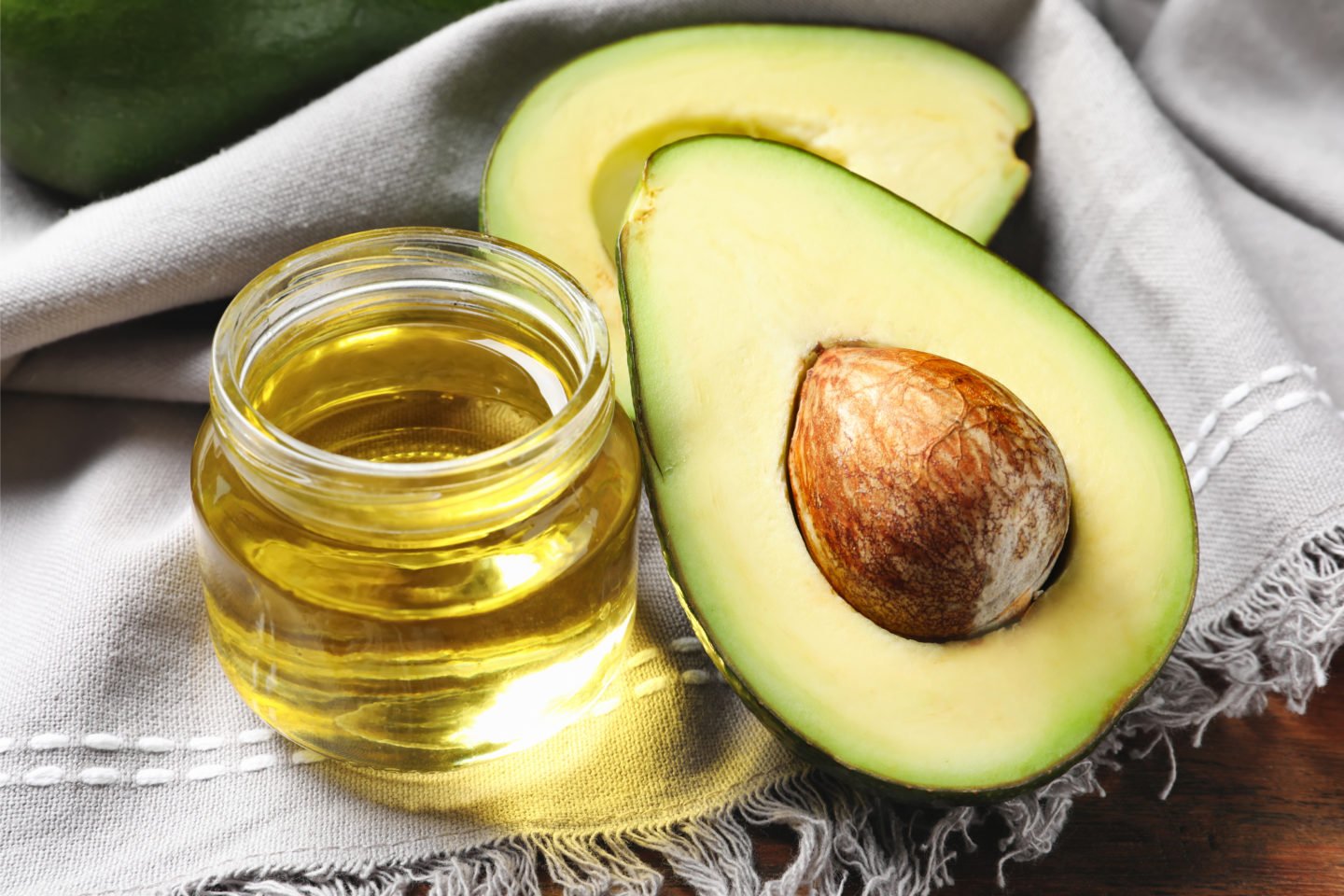 Avocado oil is ideal for an air fryer because it does not allow deep frying. Avocados contain a healthy amount of healthy fat and include healthy lipids that can help lower cholesterol levels. It even contains folic acid, which is beneficial to everyone, particularly pregnant women.
Avocado oil, even when fried, has a more neutral flavor than olive oil. This is the cooking oil to use if you want something that won't impact the taste of the dish. Set your temperature to somewhere between 500 and 520 degrees Fahrenheit for optimal results. In addition, avocado oil's mild flavor is incredibly flexible, making it the ideal healthy alternative if you want to air fry instead of bake.
4) Vegetable Oil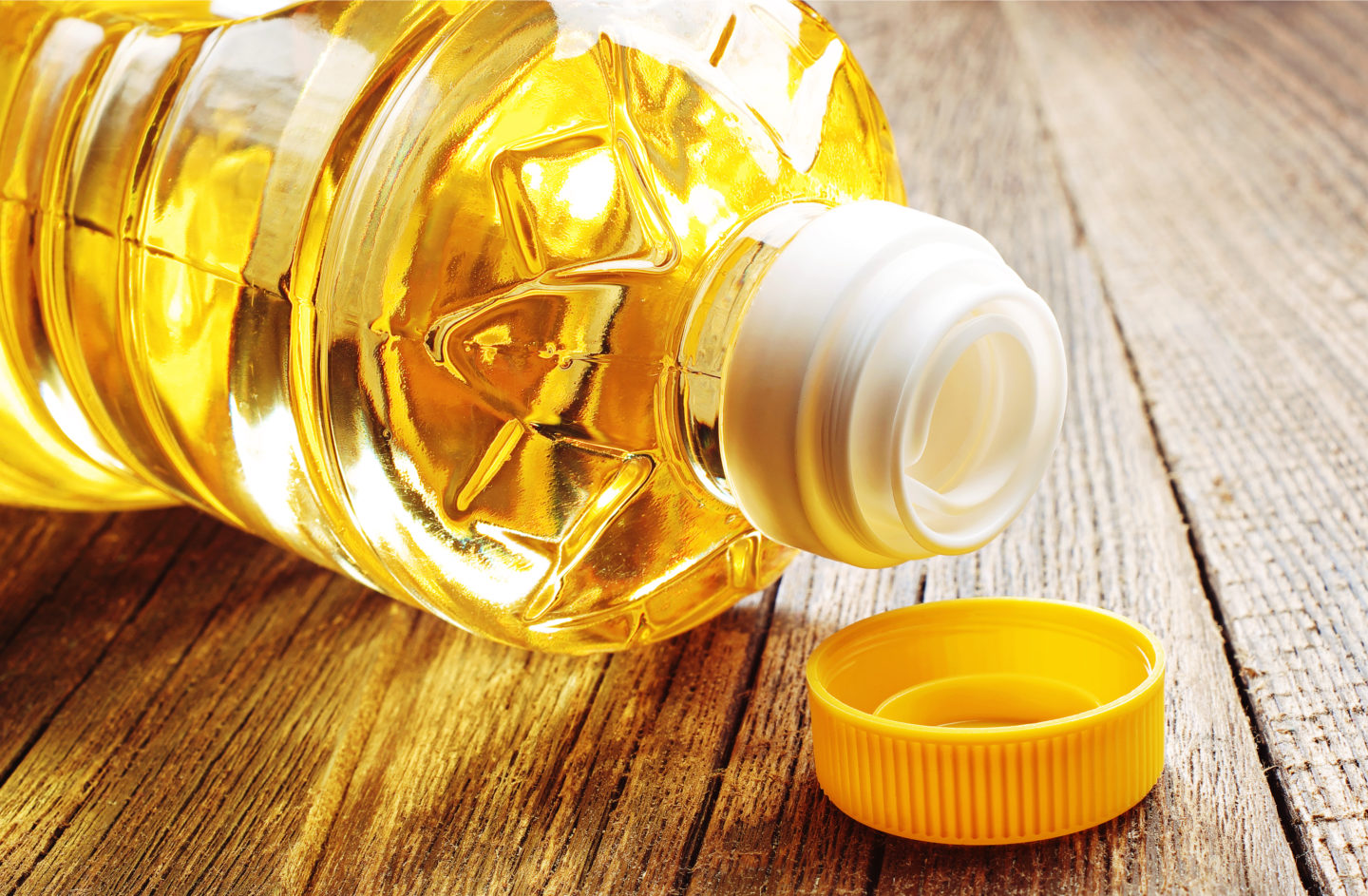 Vegetable oil is an excellent oil to use in an air fryer. With a smoke point of 400 to 450 degrees Fahrenheit, you'll be able to enjoy a delicious crispy bite from your dish. This oil is also an affordable option available in every grocery store.
Vegetable oil has a very light taste that does not alter the taste of deep-fried food, and it is also one of the most common oils used for frying. If you want to air-fry your baked goods, vegetable oil is a great option.
5) Sesame Oil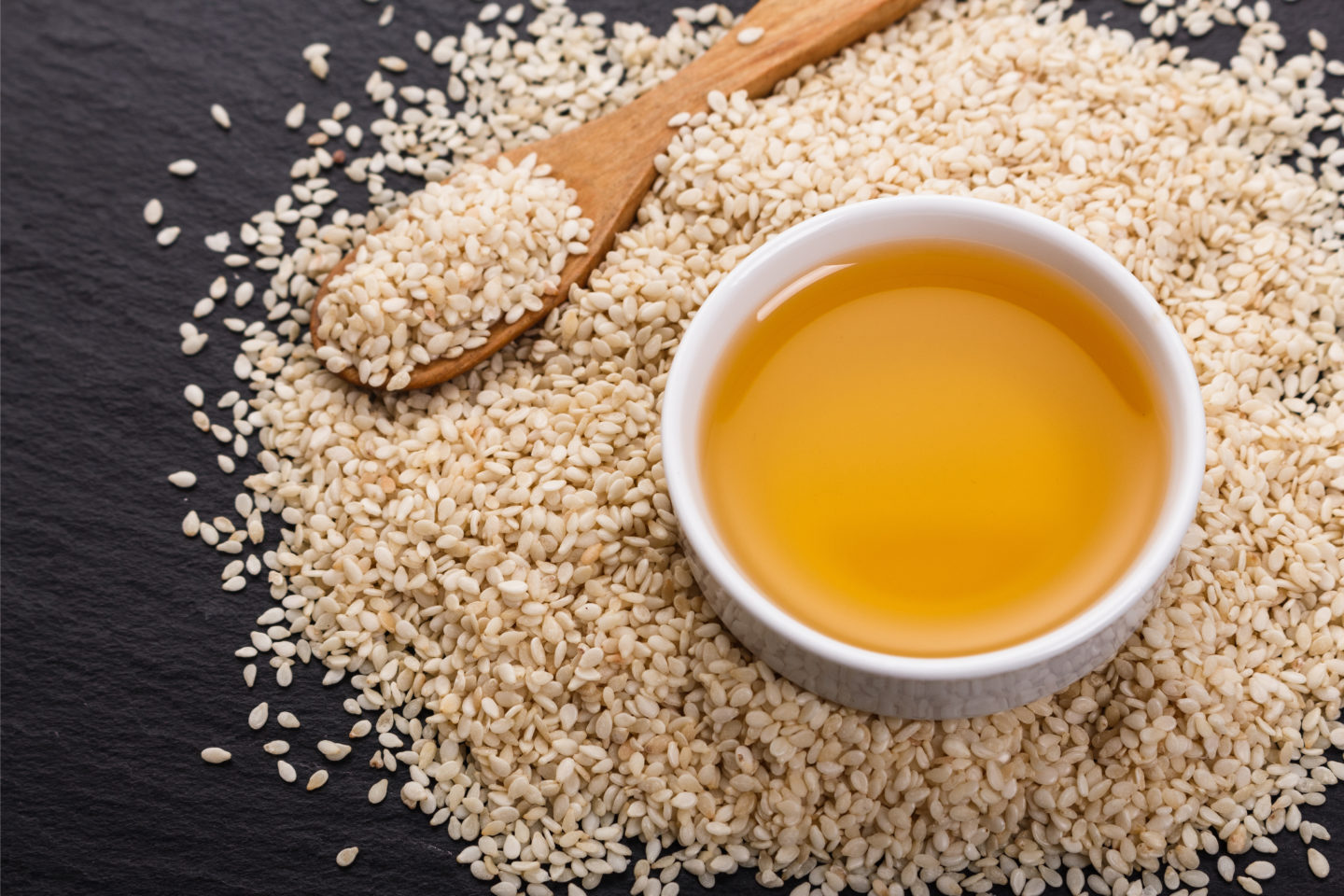 Sesame oil is the oil you need if you're searching for a smoky, toasted flavor. It goes well with sweeter dishes and may be found in many Asian cuisines.
This oil can provide flavor to any meal while still being a healthy option. It's high in antioxidants and omega-3 fatty acids. These features aid your body's ability to resist disease and illness. It improves the health and strength of your immune system.
6) Sunflower Oil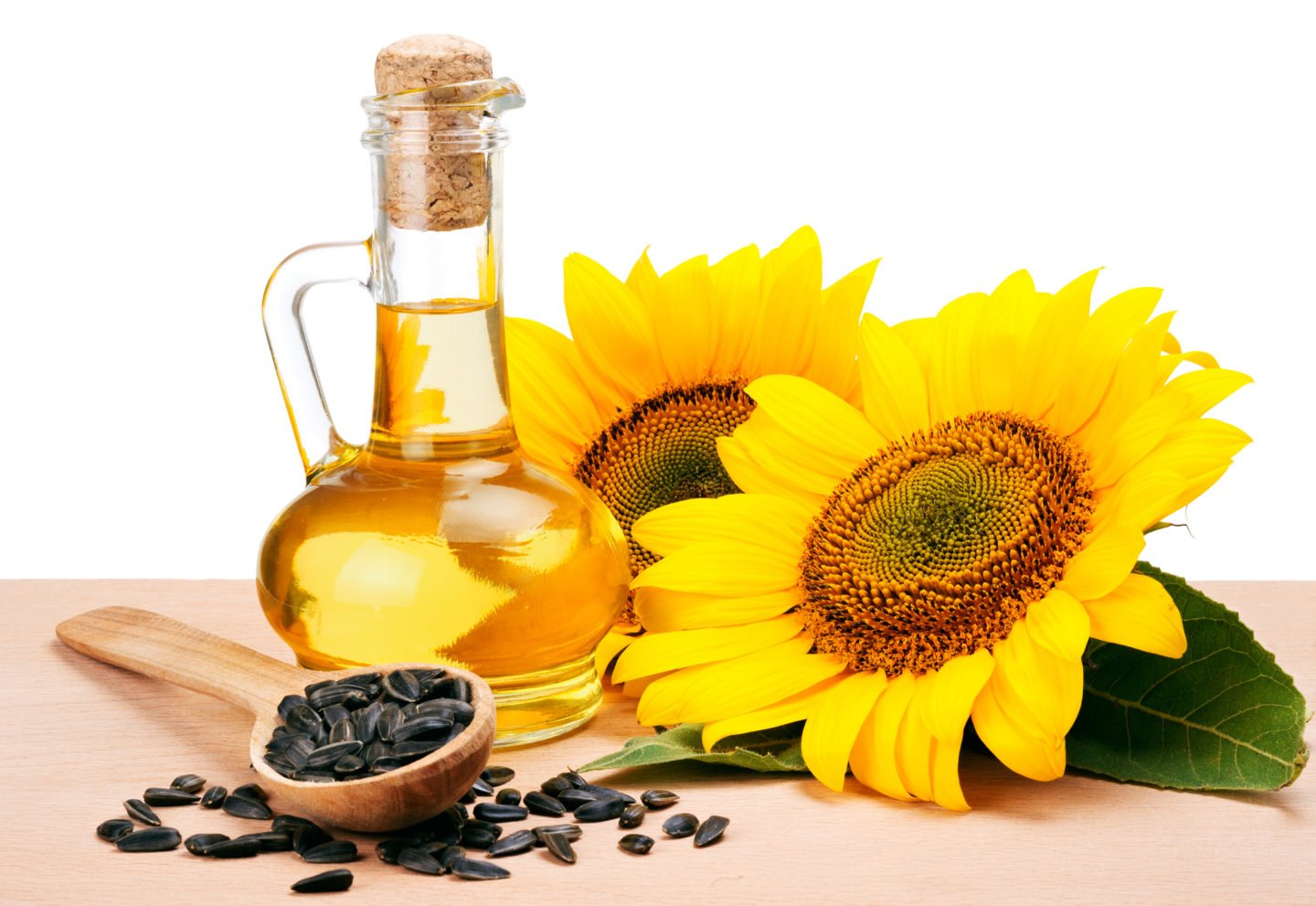 Sunflower oil is another excellent choice, owing to its high smoke point and unrivaled taste. It goes well with both sweet and savory meals. It's also abundant in polyunsaturated fat and vitamin E. It is one of the unprocessed oils on this list.
Using sunflower oil, you can cook fried chicken, fish, or sweet potato fries in the air fryer basket. You can also add a little sunflower oil in making breading to add crispness. Sunflower oil is a good alternative for people trying to decrease their cholesterol.
7) Canola Oil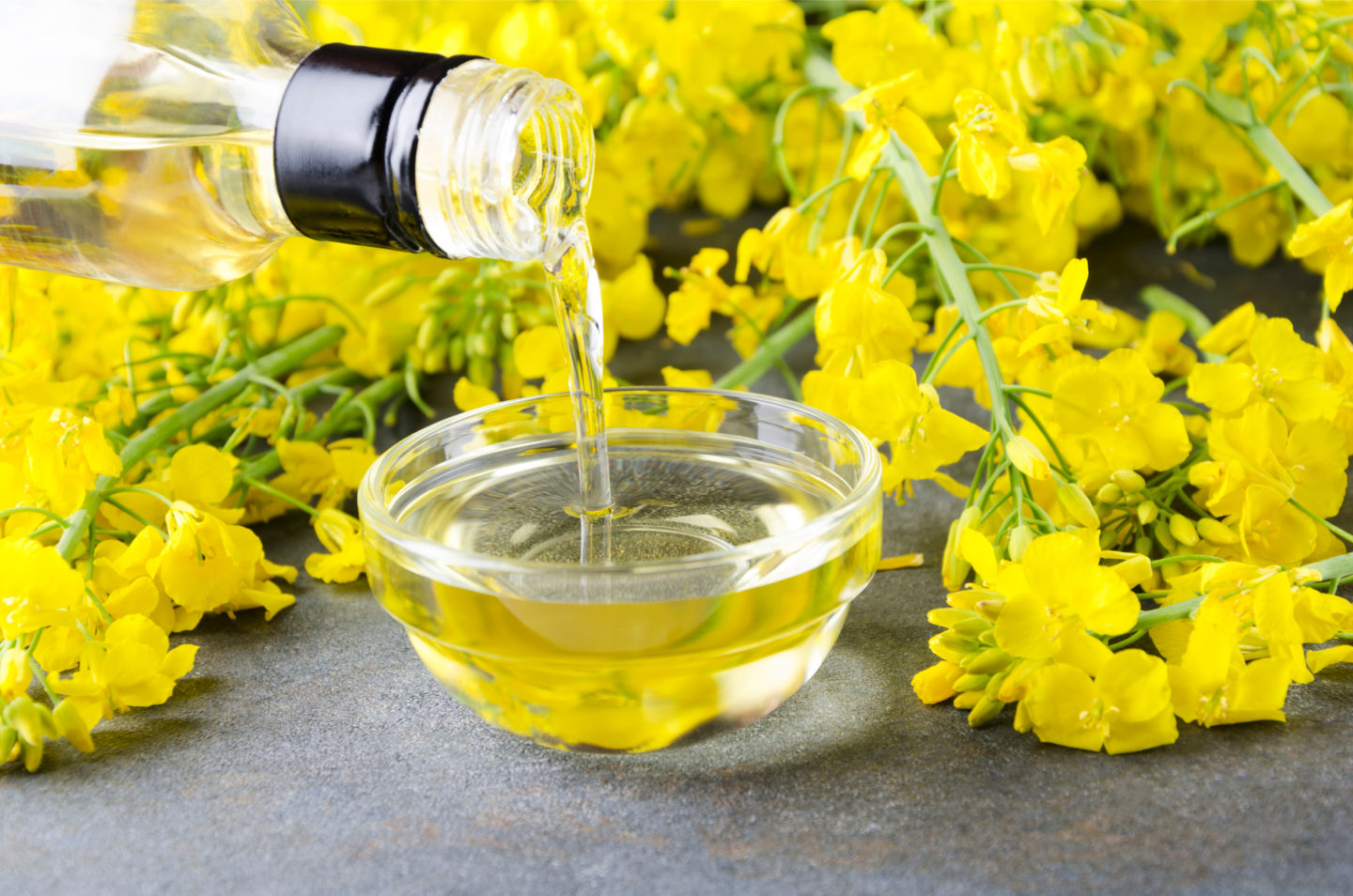 Another fantastic oil for air frying is canola oil. It has a high smoke point and a neutral taste, making it suitable for sweet and savory dishes. Canola is also a great oil to use in a deep fryer.
You can cook fried chicken, fish, french fries, or sweet potato fries with this versatile oil. You may also use it to produce breading for these items for the greatest flavor. Because it is low in saturated fat, canola oil is a suitable alternative for people checking their cholesterol levels.
8) Soybean Oil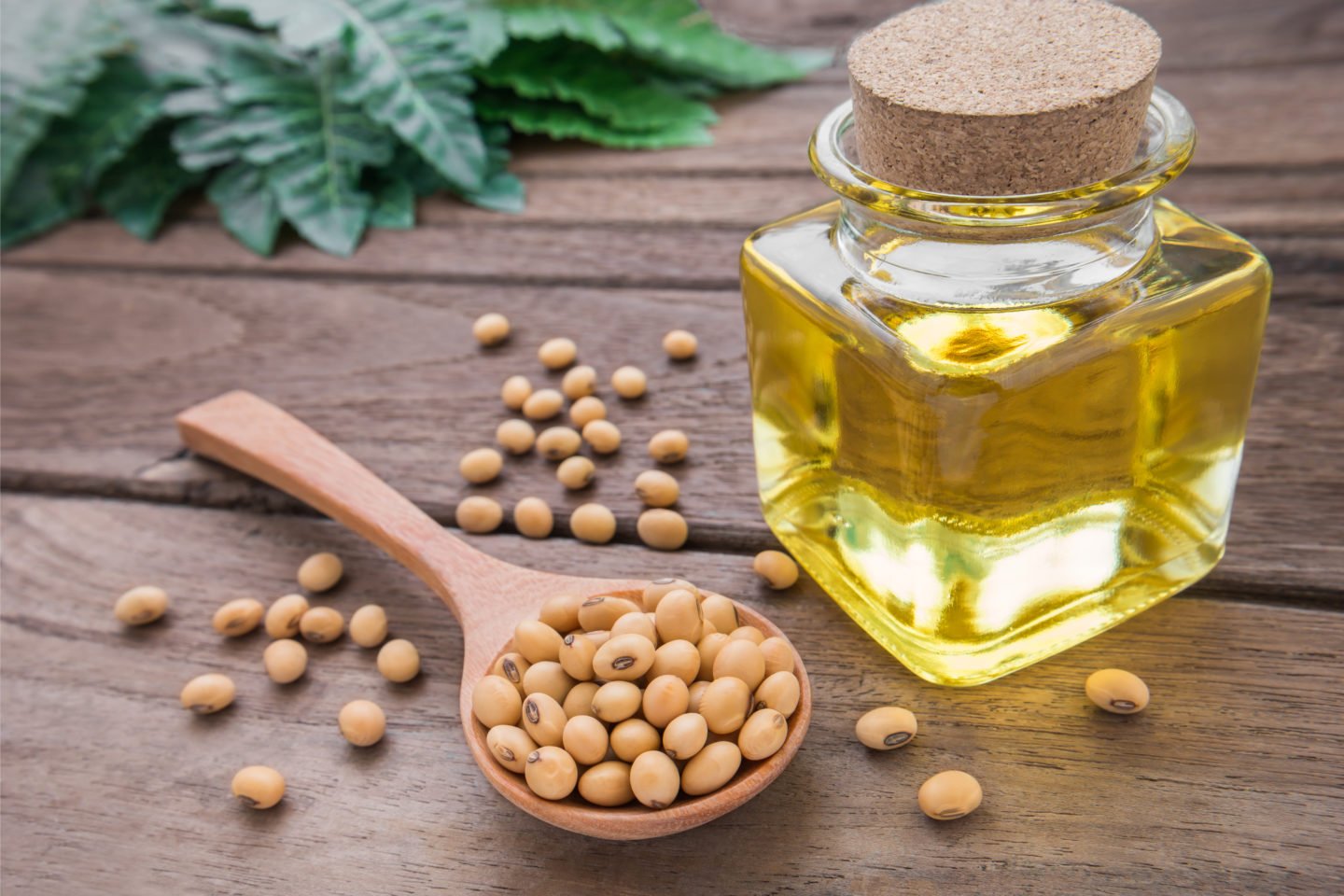 Soybean oil is another excellent option with a neutral taste, making it suitable for any dish you wish to cook in your air fryer. You can also use soybean if you're roasting or baking using an air fryer. With its high smoking point of 453 degrees Fahrenheit, you can enjoy a crisp result while maintaining the food's quality and taste.
9) Corn Oil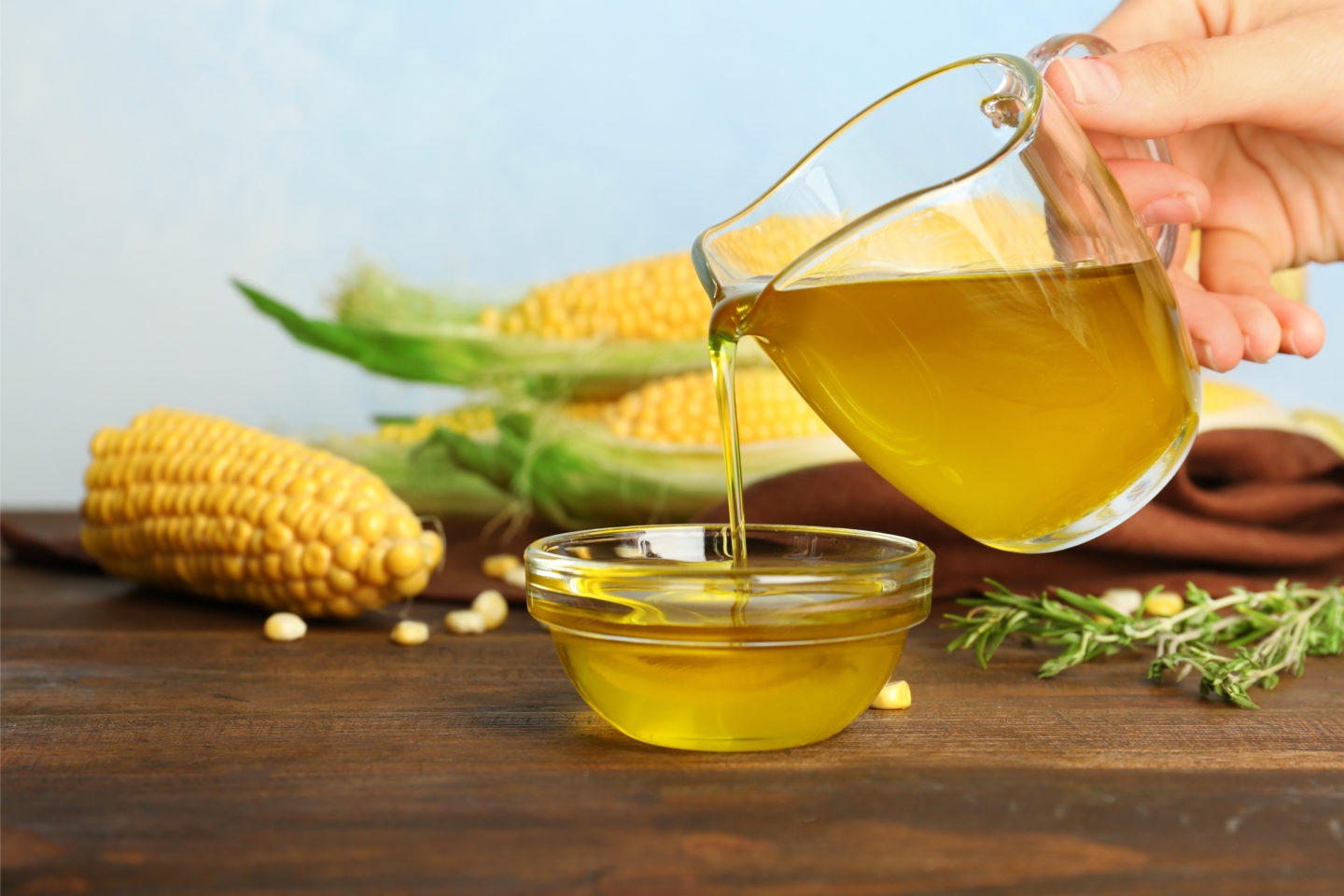 Corn oil is another option that you can use. It is widely available and is more affordable than other options on this list. To top all that, corn oil is healthier than most options on this list. You can use it for all kinds of air fryer recipes you wish to cook, including vegetables, fish, and meat.
If you wish to bake using the air fryer, corn oil is also a great option since it does not alter the overall taste of the recipe. Using corn oil, you can heat your air fryer to 446-460 degrees Fahrenheit.
10) Rice Bran Oil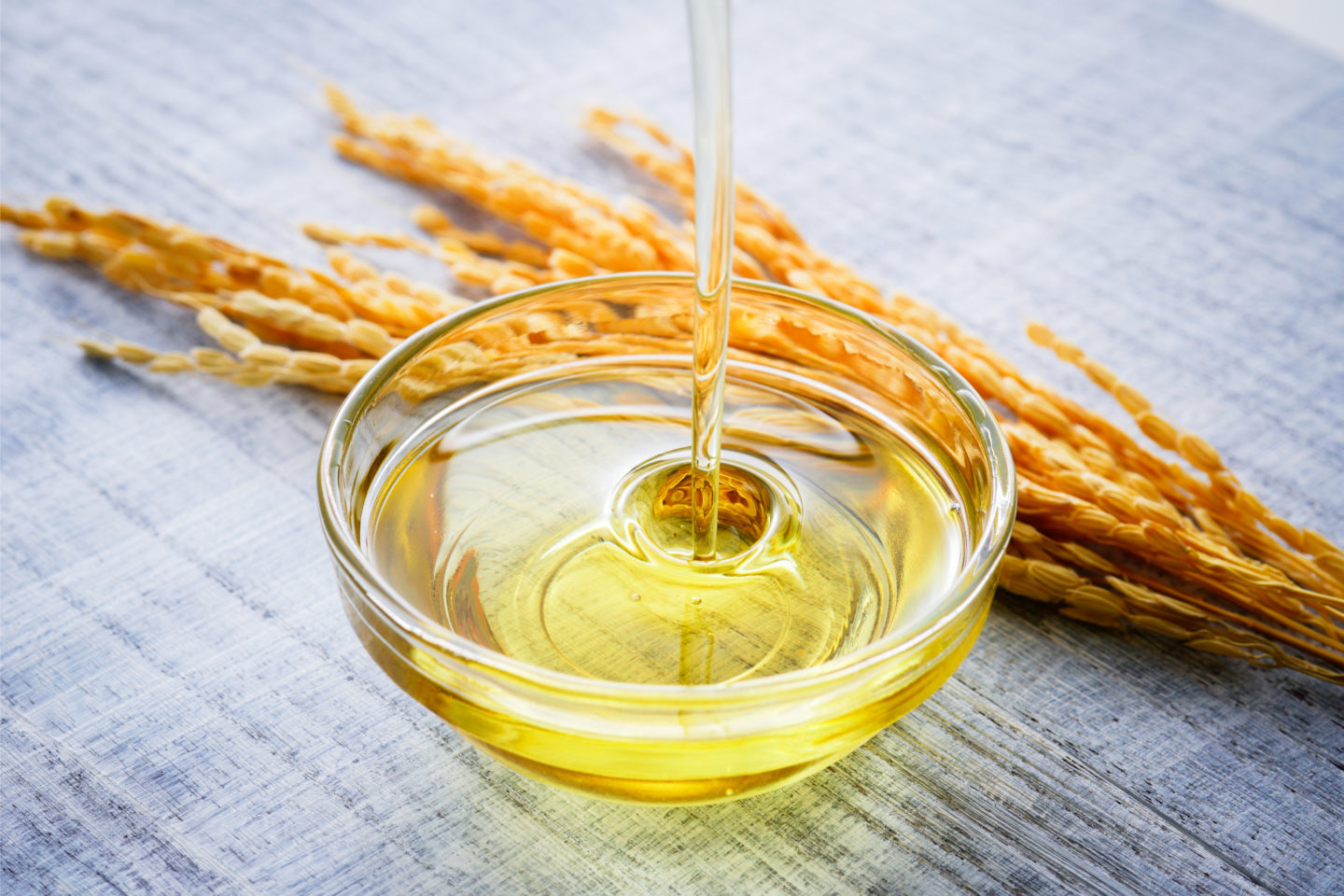 Although a relatively uncommon option, rice bran oil is a healthy oil that you can use for air fryers. It can be heated up to 450 degrees Fahrenheit and has a neutral taste that does not affect any dish. Rice bran oil is also a multi-use hypoallergenic oil, making it a great option for maintaining your cholesterol levels.
Due to its neutral taste, rice bran oil is also great when baking using an air fryer.
11) Safflower Oil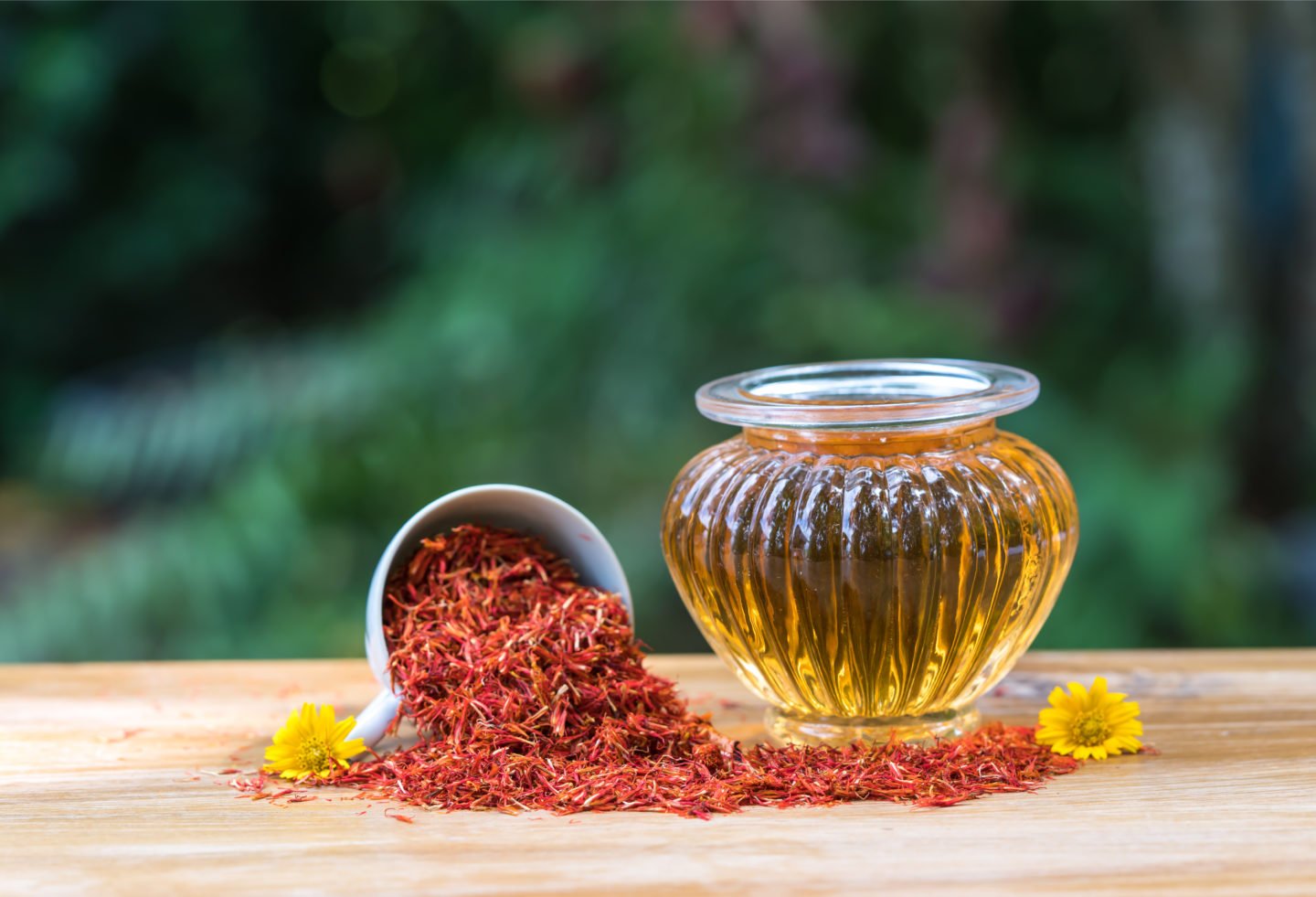 Compared to coconut oil and olive oil, safflower oil has a lighter taste. It also has a high smoking point of up to 510 degrees Fahrenheit, suitable for air fryer use. Due to its delicate flavor, you can use safflower oil for frying and baking.
However, safflower oil contains high levels of unhealthy fats that may affect one's health when consumed in high amounts.
12) Grapeseed Oil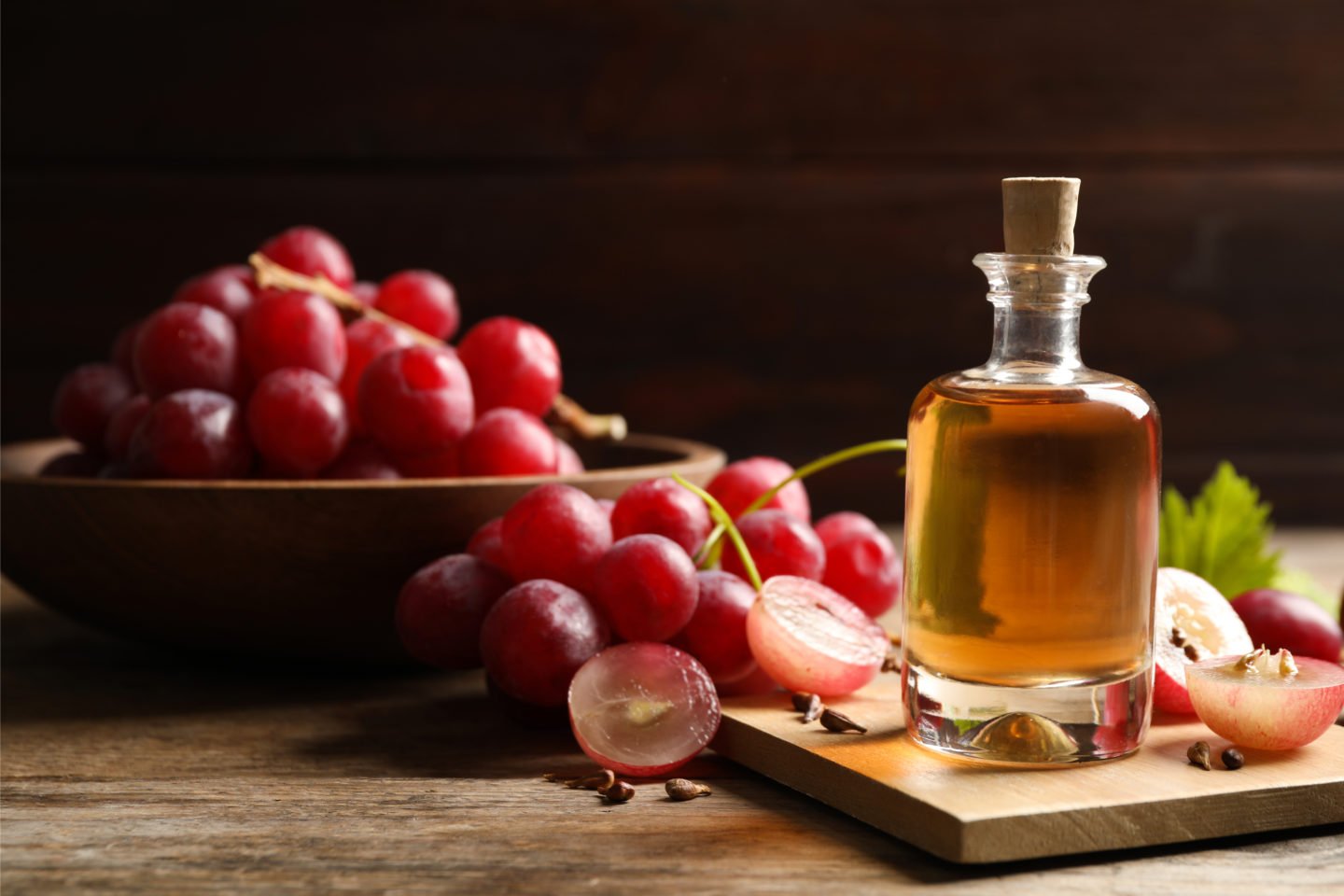 If you don't want your oil to overshadow the flavors in your dishes, grapeseed oil is a perfect option. It has little taste but is high in nutrients such as vitamin E. If you're seeking a healthy alternative to vegetable oil, this is a terrific option.
It has a high smoke point, resulting in a crispier texture, ideal if you want your air fryer recipes to be particularly crunchy. When using grapeseed oil, you'll need to heat the air fryer to 400 degrees Fahrenheit.
13) Almond Oil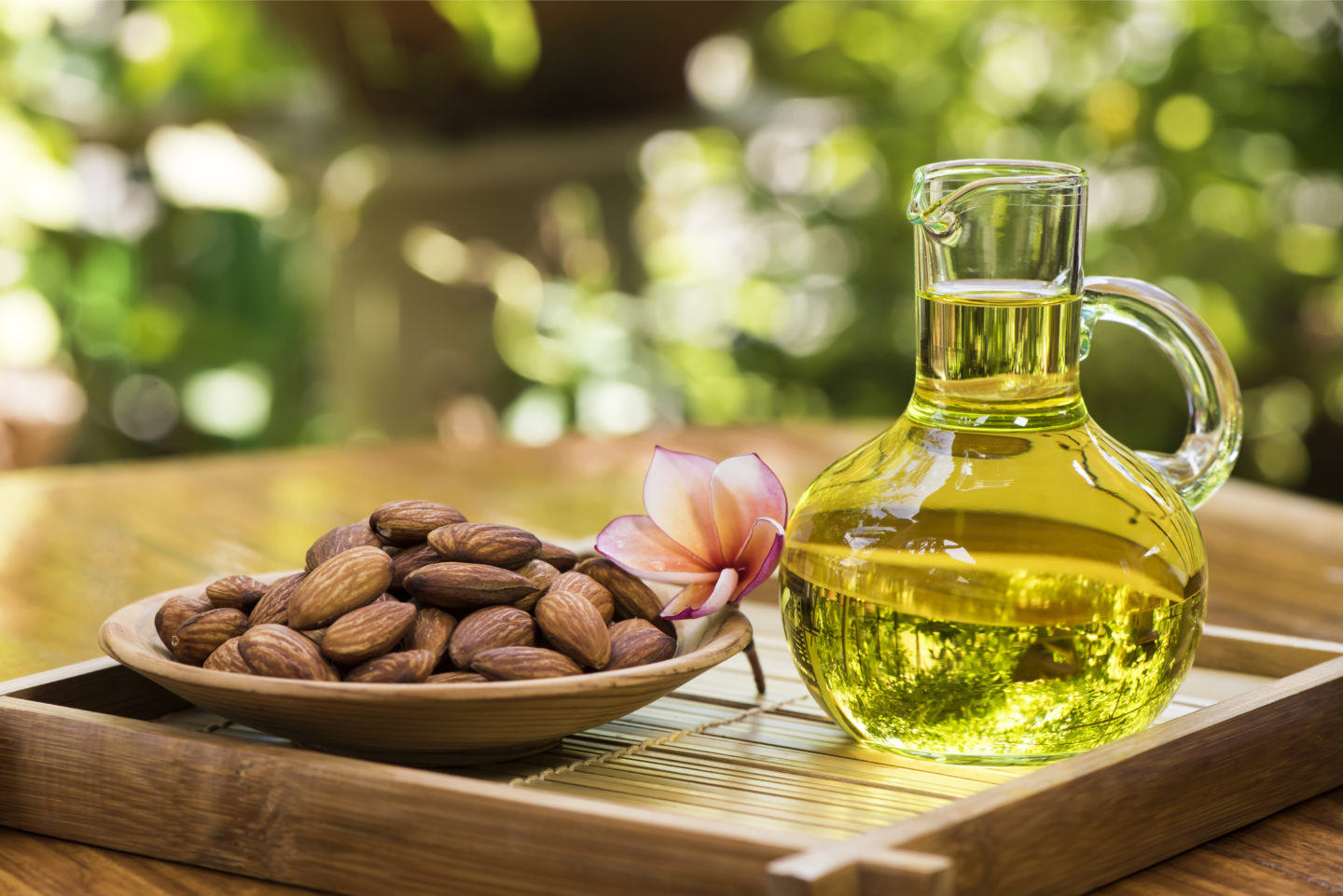 There are two forms of almond oil on the market: unrefined almond oil and refined almond oil. Refined almond oil is made with high heat and chemicals, can resist high temperatures, and is less expensive. On the other hand, Unrefined almond oil is produced using a mechanical press, giving off a healthier, fragrant oil.
Refined and unrefined almond oil perform significantly differently in food preparation. Because of its high smoke point, you should use only refined almond oil for cooking and frying. When used, you can expect a slightly nutty taste to the food.
14) Coconut Oil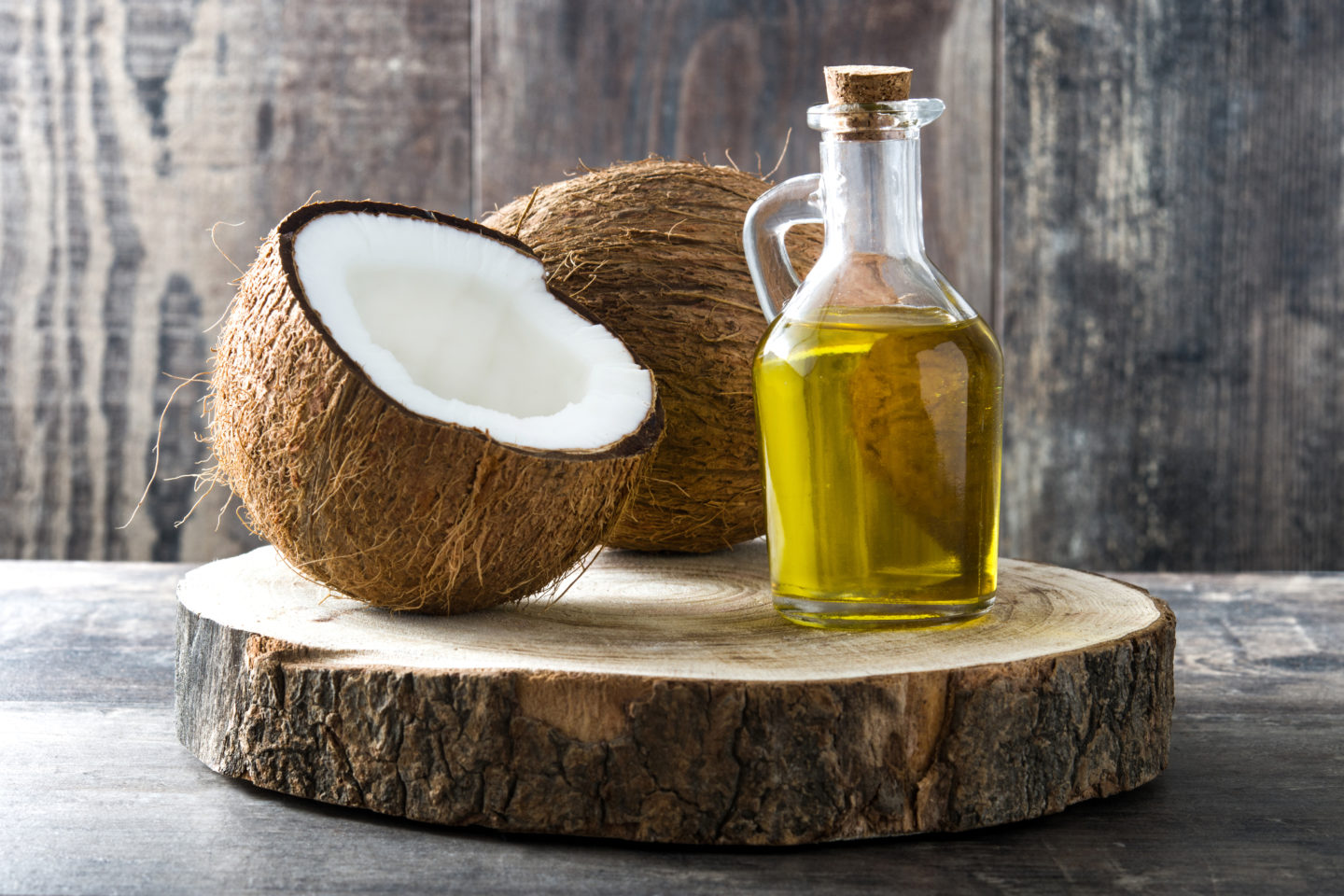 Although coconut oil has a low smoke point of 350 degrees Fahrenheit, it is one of the most widely available and affordable oils. It may also not be as healthy as olive oil, but it is a staple cooking oil when frying meat as it does not alter the flavors. For a healthier alternative, you can use extra virgin coconut oil.
15) Non-stick Cooking Spray or Oil Spray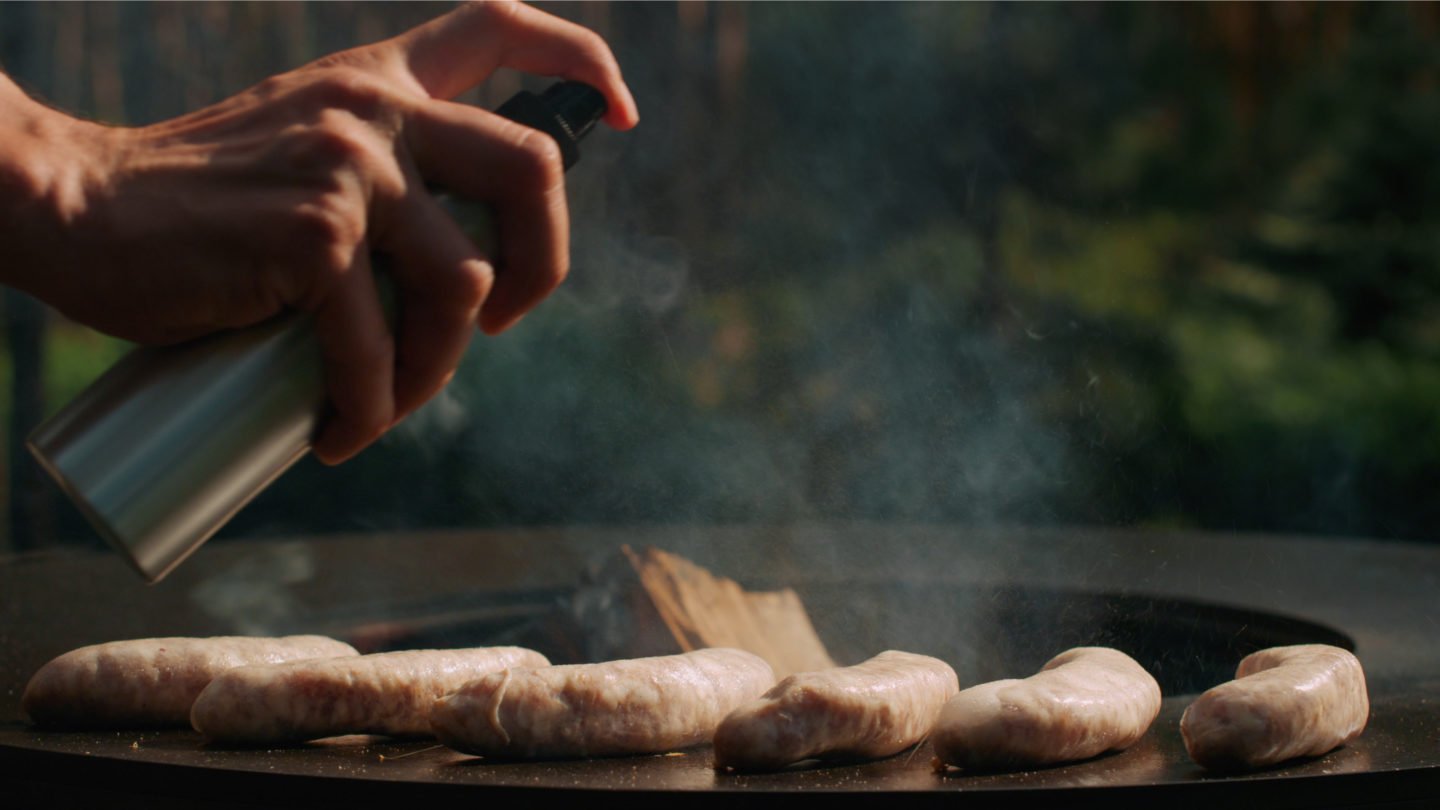 Cooking spray is oil in a can, but it's not just oil; it also contains emulsifier lecithin, anti-foaming agent dimethyl silicone, and a propellant like butane or propane. When the aerosol spray is sprayed on your food, it covers it in a thin coating that prevents food from adhering.
Cooking spray variants are manufactured using canola oil, olive oil, or coconut oil. There are high-heat cooking sprays and oil sprayers. Brands created with non-GMO oils like sunflower oil are also available.
If you're concerned about additives or the sticky residue behind non-stick cooking spray, you can always make your oil spray with a mister and your preferred oil.
What Is A Smoke Point, And Why Is It Important?
When the oil reaches a temperature where it ceases shimmering and begins to emit hot air and smoke, it is said to have reached its smoke point. At that point, the oil has started to deteriorate, and dangerous compounds such as aldehydes are likely to occur. Here is the list of the smoke points of different oils.
Avocado Oil - 520 degrees Fahrenheit
Extra Light Olive Oil - 468 degrees Fahrenheit
Peanut Oil - 441-445 degrees Fahrenheit
Sesame Oil - 450 degrees Fahrenheit
Safflower Oil (Refined)- 510 degrees Fahrenheit
Sunflower Oil - 486-489 degrees Fahrenheit
Mustard Oil - 480 degrees Fahrenheit
Palm Oil - 455 degrees Fahrenheit
Soybean Oil - 453 degrees Fahrenheit
Canola Oil (Rapeseed) (Refined) - 400 degrees Fahrenheit
Canola Oil (Rapeseed) (Pressed) - 428-446 degrees Fahrenheit
Corn Oil (Refined) - 446-460 degrees Fahrenheit
Rice Bran Oil - 450 degrees Fahrenheit
Almond Oil - 430 degrees Fahrenheit
Vegetable Oil - 428 degrees Fahrenheit
Cotton Seed Oil - 446 degrees Fahrenheit
Sunflower Oil (Refined) - 450 degrees Fahrenheit
Coconut Oil - 350 degrees Fahrenheit
Related Questions
What is the best oil to use in an air fryer?
Olive oil is the best oil to use in an air fryer. It is healthy with a high smoke point. You should use extra light olive oil for best results and avoid extra virgin olive oil as it has a low smoke point. Avocado oil, peanut oil, canola oil, and vegetable oil are other excellent options.
What oil can you not use in an air fryer?
You should not use oils with low smoke points as they burn quicker than those with high smoke points. Flaxseed oil, pumpkin oil, walnut oil, and extra virgin olive oil have low smoke points. You can use them for salads, but not for air frying.
Should you use oil in an air fryer?
Using oil in an air fryer is a personal choice. If you want to keep healthy cooking, you can leave the food with no oil in the air fryer. However, a little oil provides a nice crisp to your food while keeping the moisture.