Woks were developed in China thousands of years ago and are still used around the world today. The reason for their popularity is probably because of how versatile they are, letting you cook just about anything in any way you want. However, even though Chinese woks are the most well-known, there are other styles out there to suit all tastes and needs.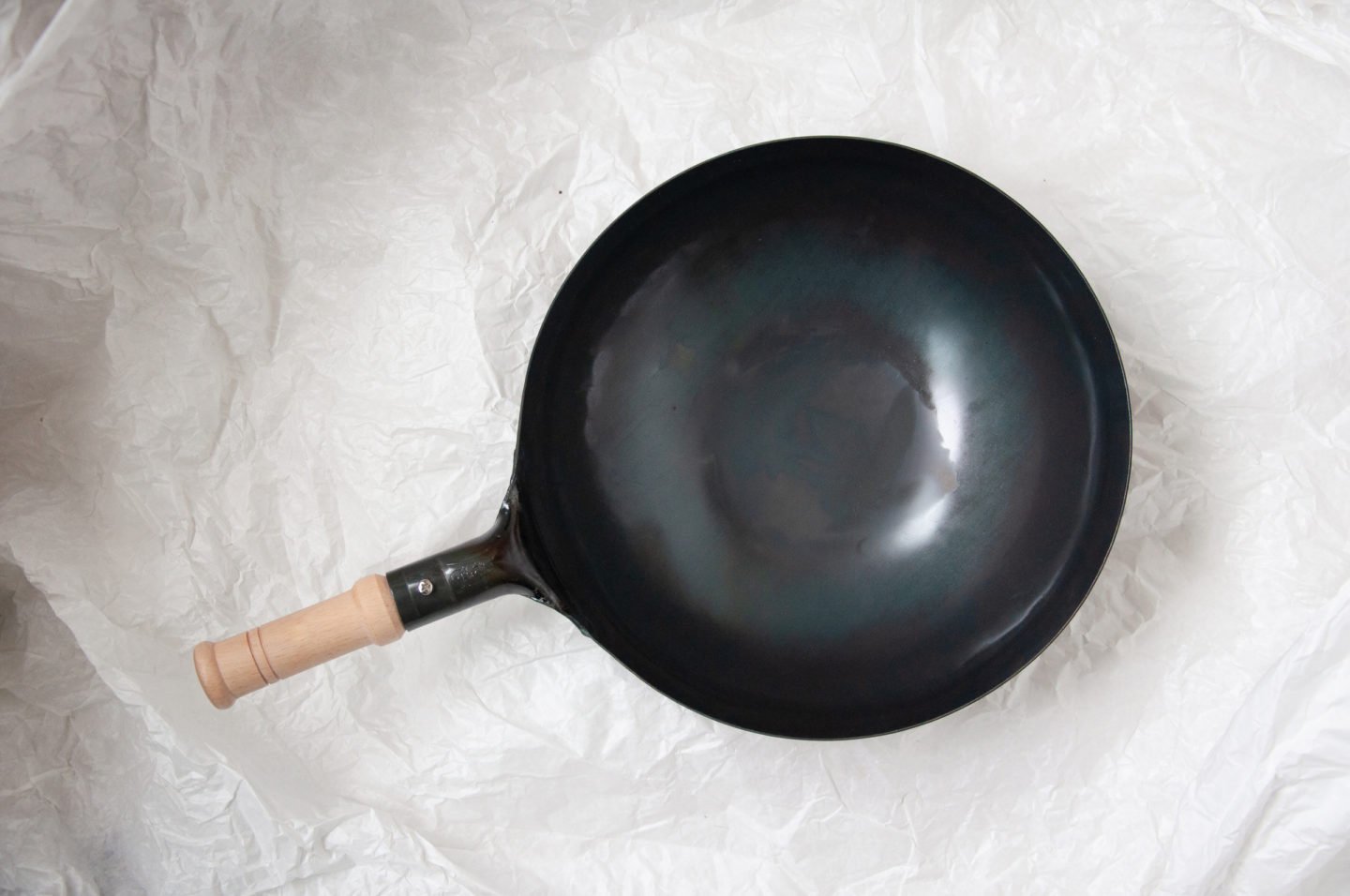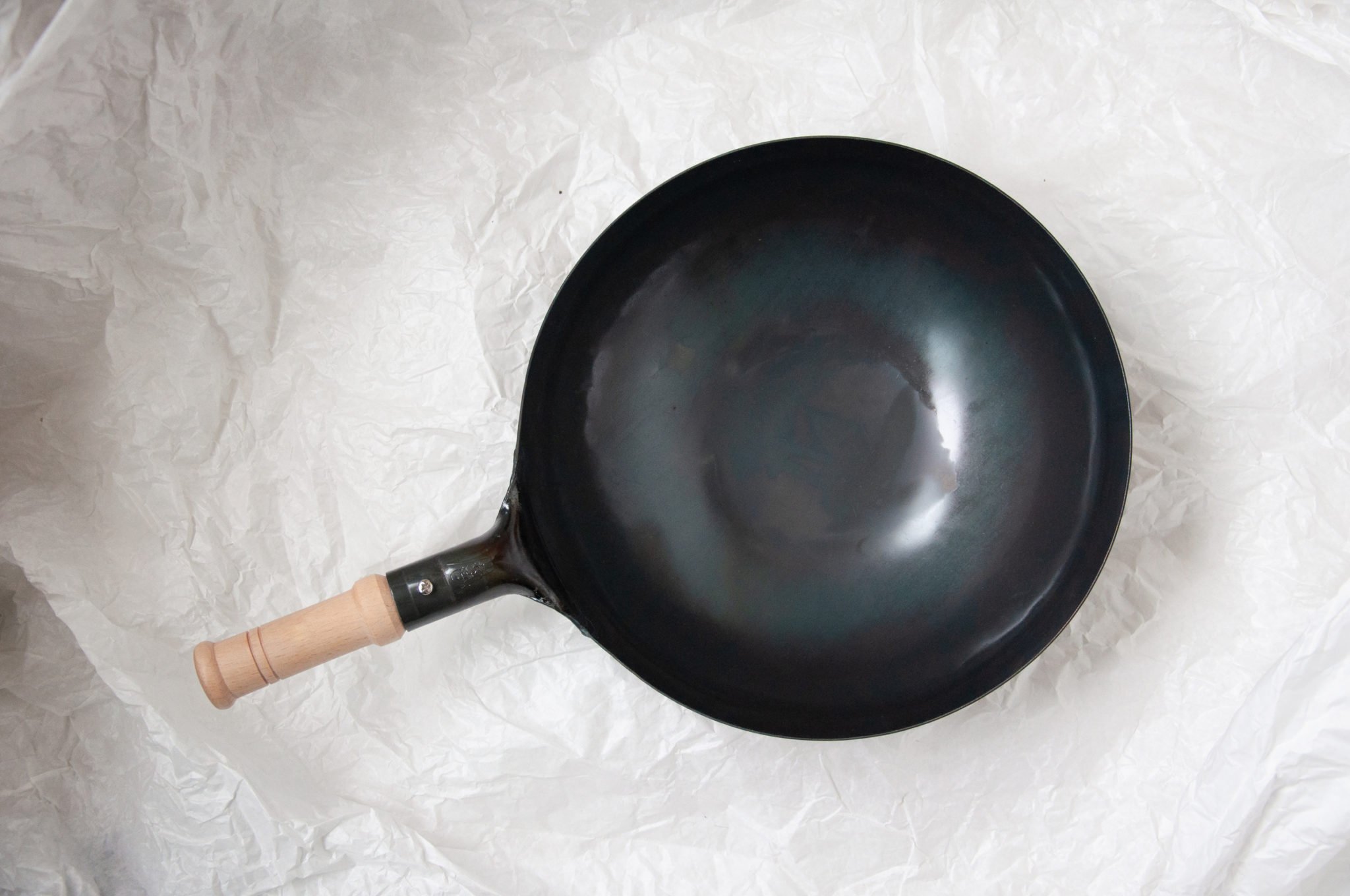 Japanese woks are a variant of the classic design with a history all their own. Depending on what type of cooking you plan to do, they can be a real asset to your kitchen arsenal. However, choosing the right Japanese wok can be difficult, considering how many options are out there.
To help you with your search, we've put together this list of the 3 Best Japanese woks available today. Considering factors like material, size, shape, and handle type, we've selected only the best of the best. So which one is your favorite?
Table of Contents
Best Overall: River Light Kiwame Premium Japan Stir-Fry Pan
SAVE 13%
An ideal Japanese wok should be lightweight, durable, and have tall sides that let you flip and toss food without restraint. The River Light Kiwame Premium Japan Stir-Fry Pan offers a balanced design that enables you to cook a variety of traditional dishes.
This pan is constructed of layers of heat-treated iron, which lend the wok durability without adding excess weight. At 1.6 mm thick, it's sure to be durable and likely to last even after years of regular use.
The specialized construction also makes it more resistant to rust. However, don't make the mistake of thinking that it's completely rust-proof. You still need to season the wok regularly to keep it protected from corrosion, though it does lend it a naturally nonstick coating.
Overall, the shape of the wok lends itself well to stirfry, but it can also be used for a variety of other cooking methods. The wood handle is comfortable to grip and protects your hand from the high heat needed for most classic stirfry dishes. On one side of the wok is a pouring spout which helps when drinking oil or serving soup.
This wok is a great choice for home cooks who want to spend a bit of extra money on quality. The main downside is that the wood handle means you can't use it in the oven. Though if you're planning on using it mainly for stir fry, steaming, or boiling, then it should be right up your alley.
Best Budget: 14" Japanese Style Steel Wok
SAVE 7%
Just because Japanese woks are one of the most useful kitchen essentials doesn't mean that they have to be expensive. In fact, you can get a quality wok for as little as the cost of a takeout meal. This 14 Japanese Style Steel Wok offers a professional design that you can use in your own kitchen without breaking your budget.
The carbon steel construction of this wok is what really makes it stand out. At under 3 lbs, it can toss and flip stir fry with minimal effort, letting you keep all your meat and vegetables in motion for an authentic flavor. Carbon steel is also great when it comes to performance, evenly distributing heat across the surface of the pan.
However, don't forget that carbon steel does require a bit of extra maintenance. You'll have to season it regularly to protect it from rust and maintain its nonstick coating. Though as long as you do, it will allow food to slide around as easily as any Teflon pan, without all the harmful chemicals.
The welded joints make for quality construction and don't disrupt the cooking surface with rivets or bolts. The handle is completely metal so that it can be put in the oven without worry. Just don't forget to wear oven mitts!
Give this carbon steel wok a try if you're new to stirfrying and want to try it at home without blowing your budget. Of course, it doesn't include all the frills of more expensive carbon steel wok pans. But it will let you whip up a batch of stir fry just as well as any professional chef.
Best Stainless Steel: 14" Japanese Style Stainless Steel Wok
While stainless steel may not be the most traditional material for a wok, you'll be surprised by how useful it can be in the kitchen. Adding durability and easy cleaning to the mix, it's a great choice for practically-minded wok chefs. This 14-Inch Japanese Style Stainless Steel Wok takes full advantage of all of the stainless steel's strengths, with a unique design that's worth a look.
The 1.2 mm stainless steel used in this wok is plenty to keep it going for the long haul. It's the right choice for regular wok cooking because it's immune to rust, scratching, and daily wear and tear. You can use any kind of cooking utensils you want, even metal, without worrying about damaging its cooking surface.
It's also a good choice for those who want to save on maintenance. It doesn't require seasoning since it's naturally rust-proof. You can also throw it in the dishwasher after cooking rather than washing it by hand.
The handle is a wide, rounded design, making it easy to grip when stirfrying. However, it does get hot, so you'll need to cook with oven mitts or a kitchen towel.
You'll love this stainless steel wok if you're looking to save time on after-dinner clean-up since it's dishwasher safe. Just remember that stainless steel is a bit heavier, so you'll need to use all of your upper body strength to flip your food. If you're looking for a lighter pan, try a carbon steel wok instead.
Japanese Wok Buying Guide
As you have found out, Japanese wok pans come in all shapes and sizes. If you want to get exactly the pan you're looking for, then make sure you understand what to look out for. Keep all of these factors in mind when making your decision.
Material
Most professional Japanese woks are made of carbon steel, which affords them a lightweight feel and nonstick surface. However, many home cooks prefer the advantages that come with stainless steel. For example, stainless steel wok pans are more durable and can be cleaned more easily in the dishwasher.
Size
Most of the wok pans in this list are 14 inches wide. That provides a good, medium-size cooking surface and works great for small families. However, if you're only cooking for one or two at a time, a smaller wok pan could save you a bit of time when cleaning.
Shape
Most Japanese woks have a more rounded bottom and a shorter handle, which makes them great for stir fry. However, each wok will differ slightly in its design, resulting in a wide range of different shapes. Therefore, pay close attention to the slope of the sides, the handle's length, and the shape of the base when making your choice.
Handle
Full metal handles can be useful if you plan on putting your wok in the oven, as they can withstand high heat. On the other hand, the wood handles will protect your hands from burns when cooking on the stovetop. Another good option is to select pans with rubber handles to protect your hands from intense heat and give you a good grip.
Frequently Asked Questions
Japanese woks are certainly a helpful tool to have on hand. Take a look at these frequently asked questions to learn more about them.
What's the difference between a Japanese and Chinese wok?
The difference between a Japanese and Chinese wok is subtle, but when you get used to each of them, you'll find they're worlds apart. A Japanese wok tends to have higher sides, a more rounded bottom, and a shorter, thicker handle. The high sides help contain food, making it easier to stirfry large quantities.

On the other hand, a Chinese wok has a traditional design, which sports a shallower pan and a longer handle. Some Chinese woks have two shorter handles on either side to help when lifting heavy soups and stews.
What are the advantages of a Japanese Wok?
The high sides of a Japanese wok make them a great choice for more than just stirfry. They are also able to hold more liquid, making boiling or steaming even easier. If you're planning on steaming, all it takes is a lid for you to be able to get professional results.