You either love them or hate them, but beets can contribute to a healthy diet. Beets are high in vitamins and other nutrients, but are they also high in iron?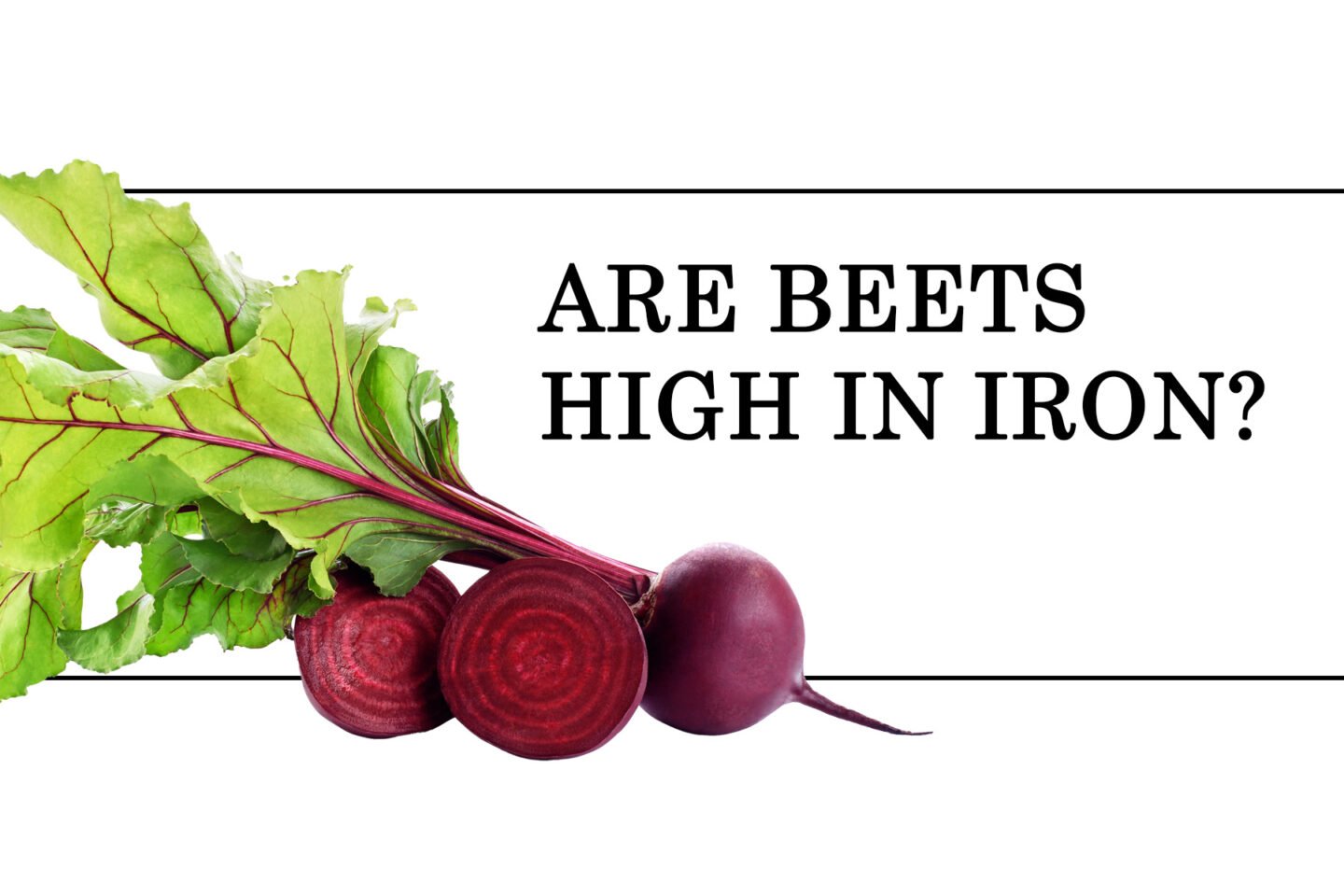 Beets contain a moderate amount of iron. So if you're seeking to increase your iron intake, adding beets to your meals can help. Beets are also nutrient-dense and low in calories, making them an excellent addition to a healthy, well-balanced diet.
Table of Contents
How Much Iron Is in Beets?
Two cooked beets (3.5 oz/100 g) contain 0.8 mg of iron, 10% of the recommended daily iron intake for adult men and around 4% for women. This contributes to your iron intake, but you'll also need to add more iron-rich foods or take supplements.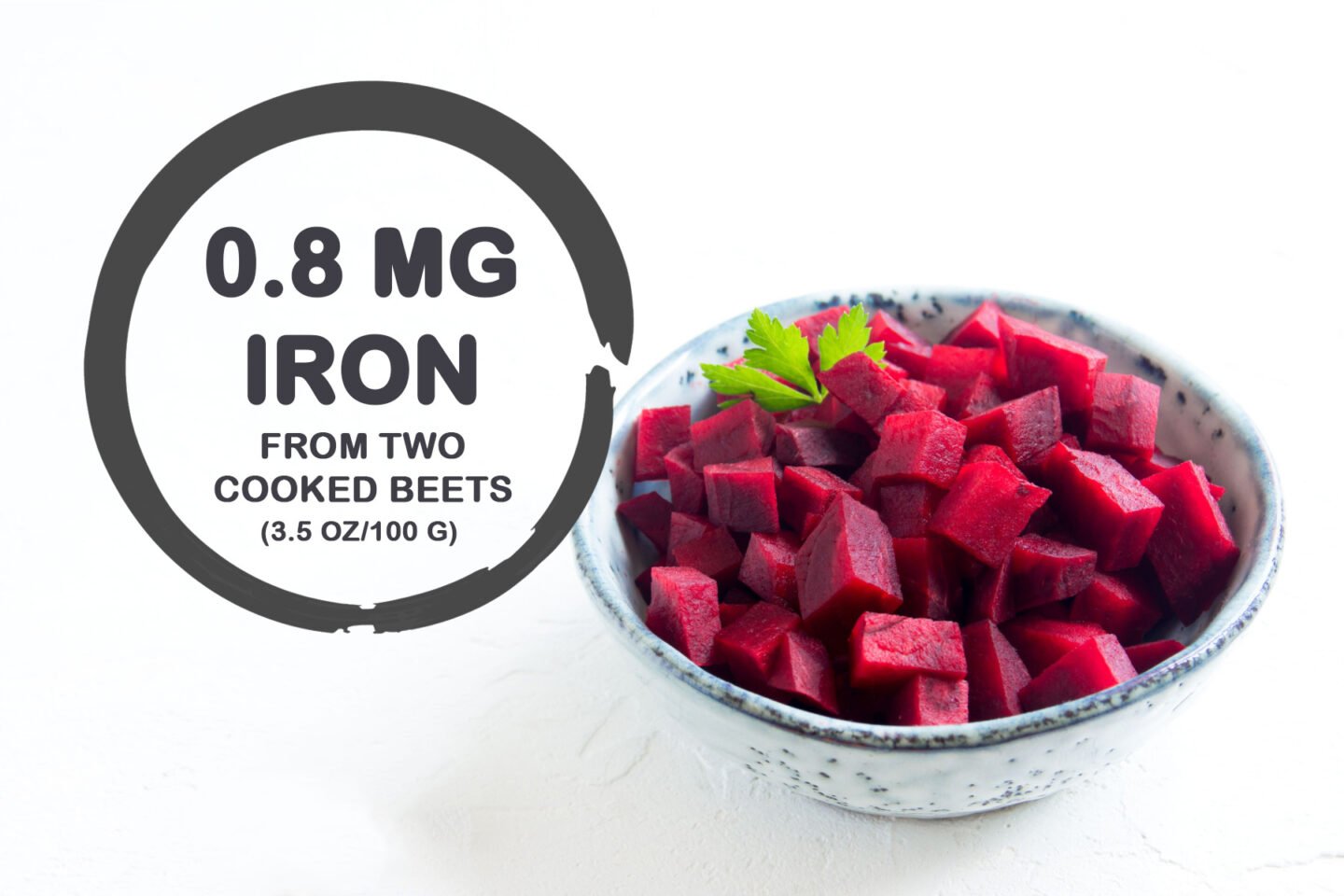 Nutritional Facts: Boiled beets (3.5 oz/100 g)
Calories: 44
Total fat: 0.2 g
Sodium: 77 mg
Potassium: 305 mg
Total carbohydrate: 10 g

Dietary fiber: 2 g
Sugar: 8 g

Protein: 1.7 g
Vitamin C: 6% DV
Calcium: 1% DV
Iron: 4-10% DV
Vitamin D: 0% DV
Vitamin B6: 5% DV
Vitamin B12: 0% DV
Magnesium: 5% DV
Can You Get Too Much Iron from Beets?
If you already include many iron-rich vegetables and other foods in your diet or take iron supplements, it's possible to get too much iron; however, it's unlikely that the iron content in beets will cause iron toxicity.
Ingesting too much iron, especially if you're taking supplements on an empty stomach, can lead to nausea, constipation, vomiting, an upset stomach, pain, and fainting.
Are Beet Greens Higher in Iron Than Beetroot?
Beet greens are often overlooked, but they're highly nutritious and are higher in iron than beetroot. In fact, they're much higher, with 3.5 oz of greens containing 14% of the recommended daily intake for women and 32% for men.
That's triple the amount of beetroot. They're also delicious and can be eaten raw, in a salad, for example.
Besides being high in iron, beet greens are also high in vitamin C, calcium, magnesium, fiber, and especially potassium.
Next time you buy beets, buy those with the greens attached and enjoy the whole vegetable.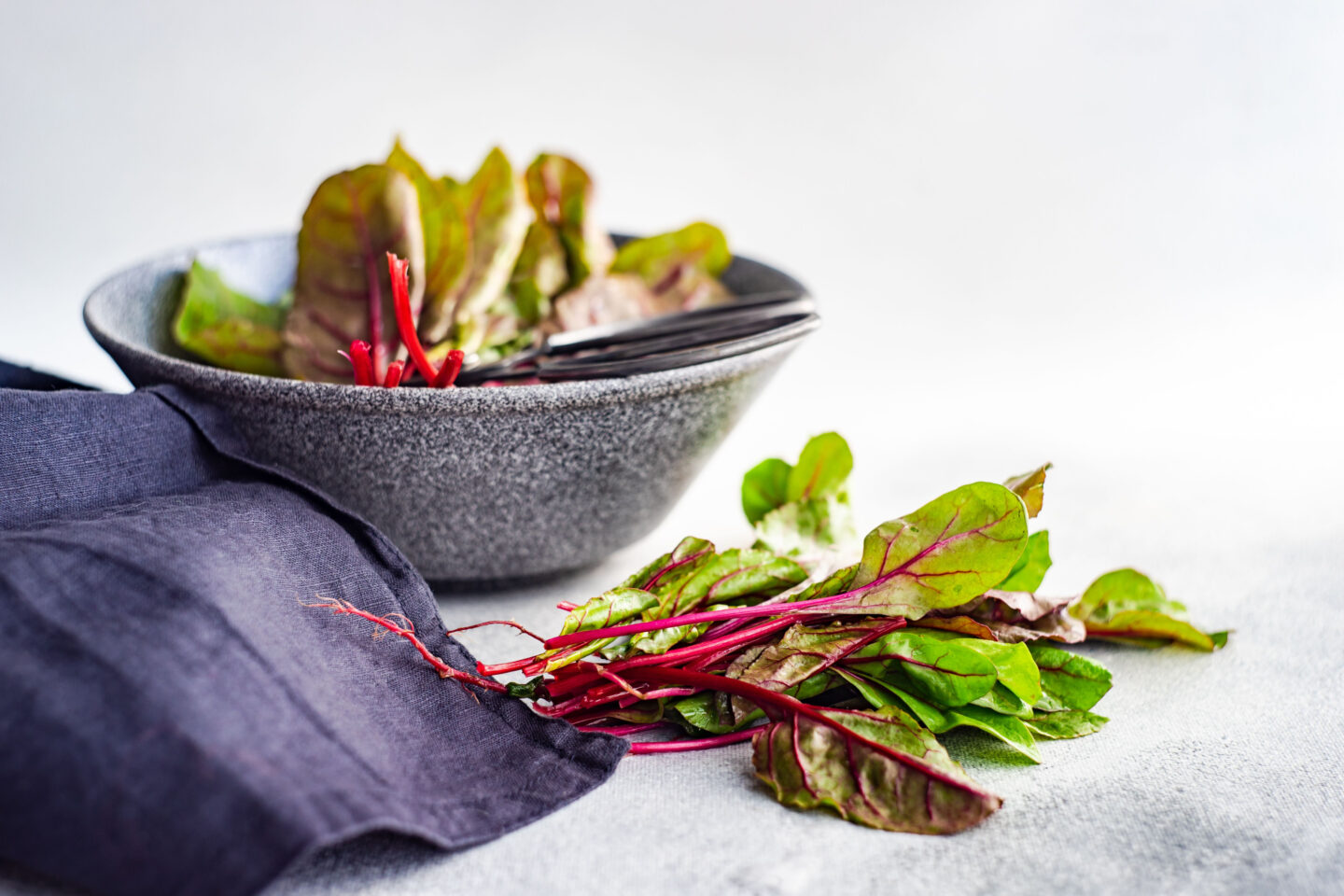 Is Beetroot Juice High in Iron?
Beetroot juice is extremely healthy and contains a lot of iron as well. A glass of beetroot juice will give you between 10 and 22% of the recommended daily iron intake, depending on whether you're a man or a woman (see chart below).
Are Canned Beets High in Iron?
Canned beets have slightly less iron than raw or cooked beets but are still a good source of iron. If you combine them with other iron-rich vegetables, you can boost your intake even more.
Are Pickled Beets High in Iron?
Pickled beets have much less iron than raw, cooked, or canned beets. If your goal is to increase your iron intake, it's better to eat non-pickled beets, especially beet greens.
Are Cooked Beets High in Iron?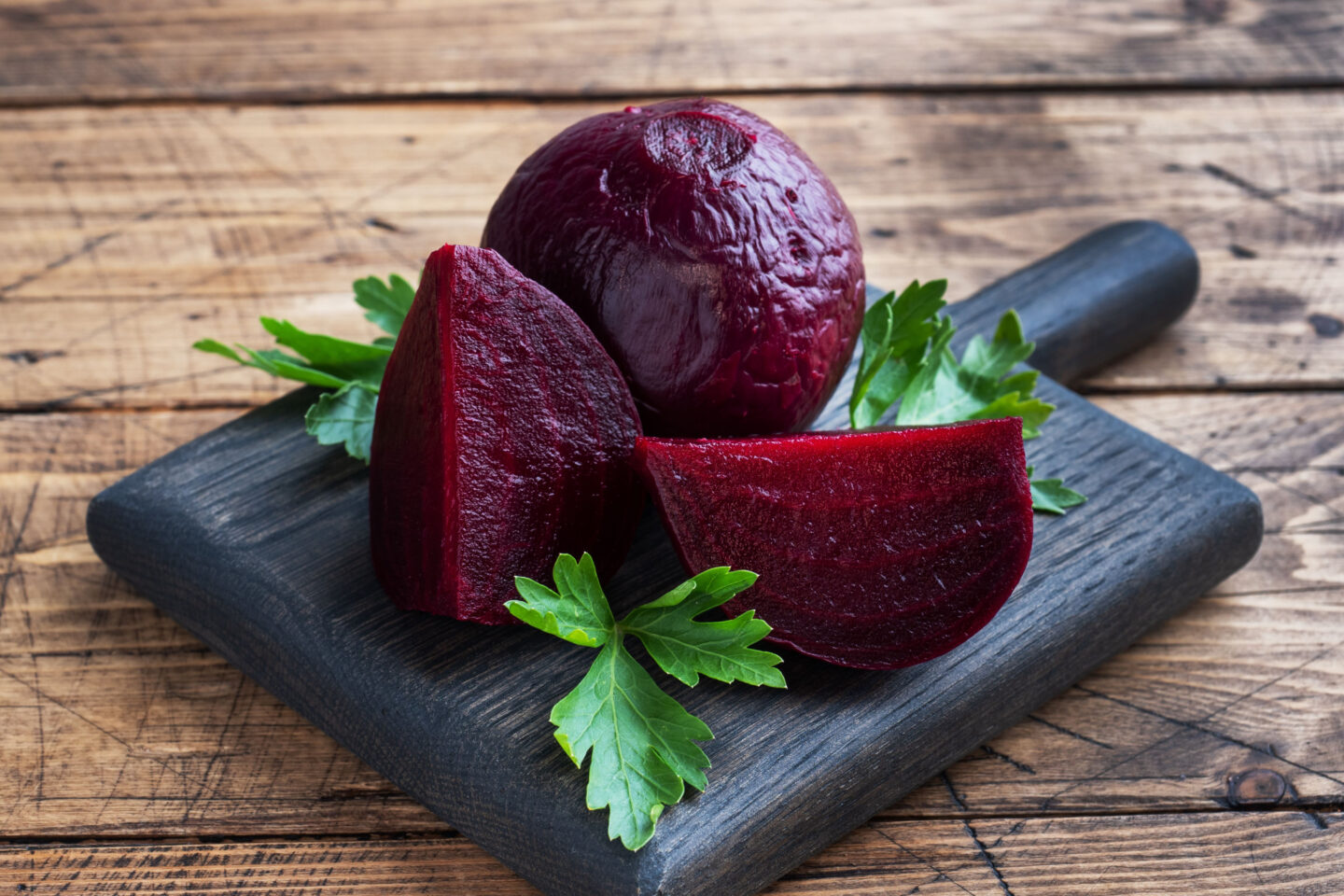 Cooked or boiled beets contribute to your iron intake, especially if you eat the greens as well.
Are Beets Healthy?
Beets are very low in calories but still dense in nutrient. A single serving of cooked beets contains just 37 calories, mostly from carbohydrates.
Beets are also a great source of fiber, which helps soak up excess stomach acid and feeds good gut bacteria. So adding beets to your diet could improve the health of your digestive system.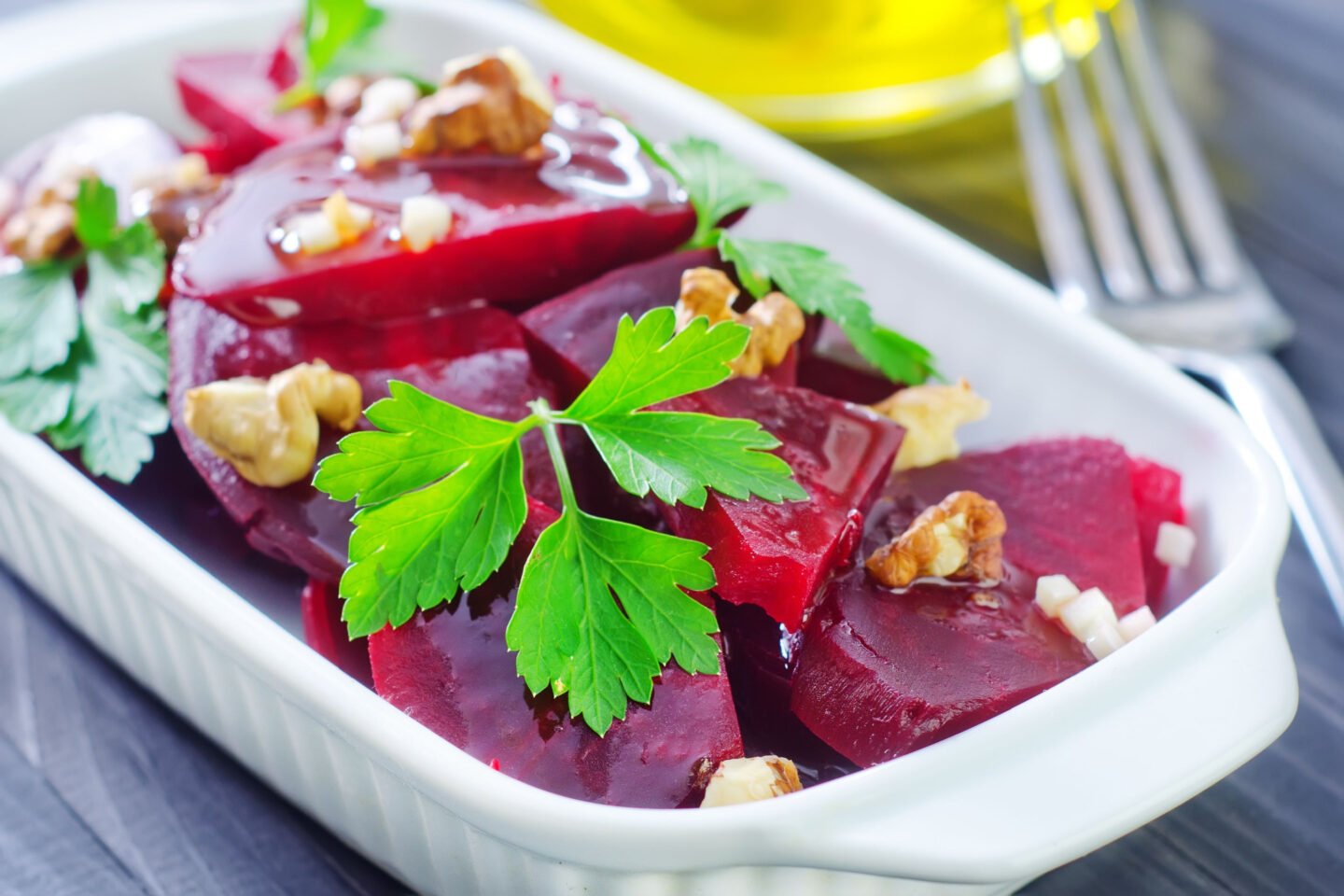 Many studies suggest that beets lower blood pressure, reducing your risk of heart disease.
In particular, beetroot juice can lower your systolic and diastolic blood pressure, reducing your risk of heart attack and stroke.
Eating beets can also help fight inflammation in your body. Chronic inflammation is often associated with severe health conditions, such as obesity, heart disease, liver issues, and cancer.
Reducing inflammation in your body can also ease other digestive system issues, such as acid reflux and GERD.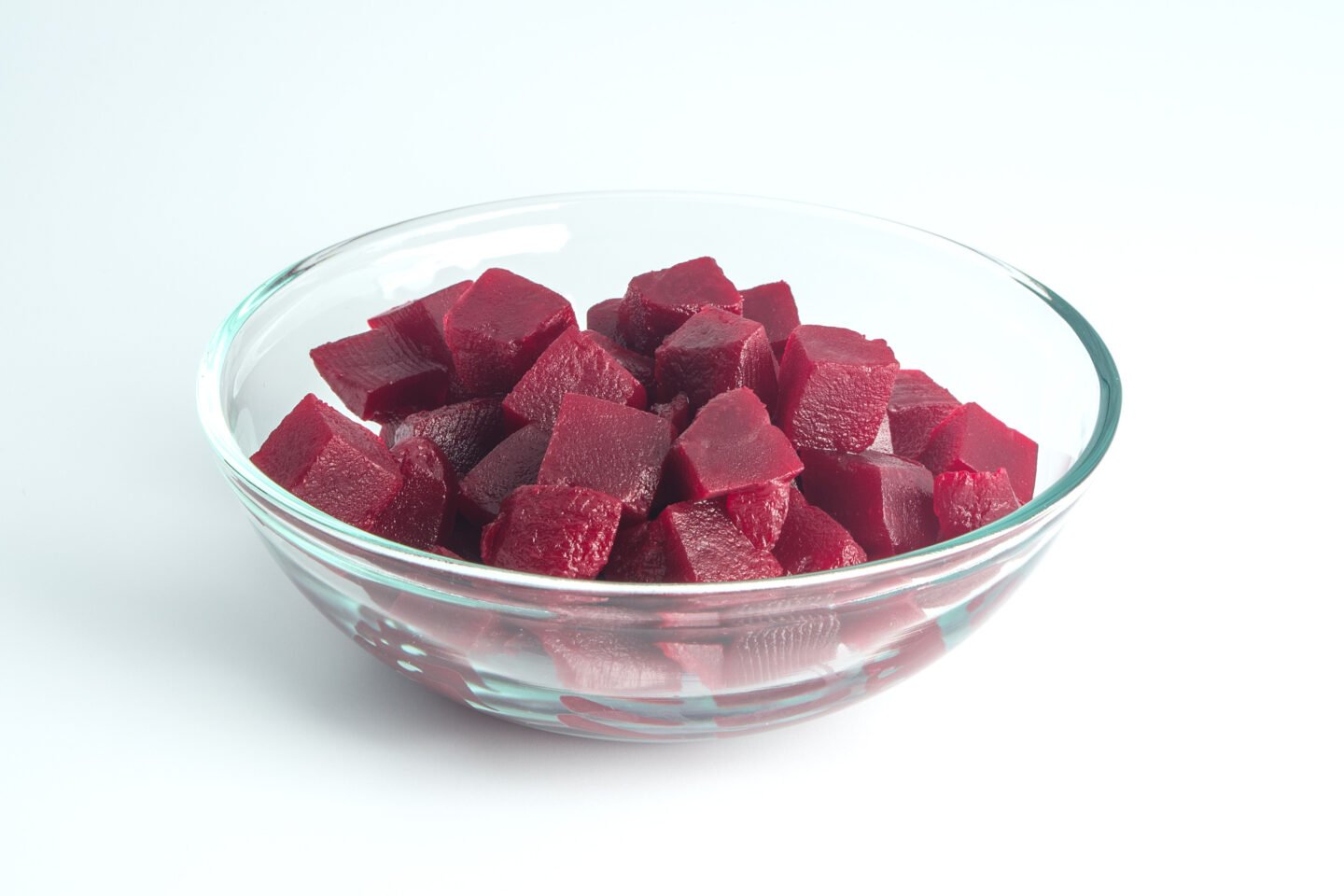 Beets also contain nitrates, which may improve brain function by dilating blood vessels and increasing blood flow to the brain.
Therefore, eating beets can reduce your risk of developing neurodegenerative disorders like dementia. It can also help protect your memory and cognitive thinking as it improves blood flow, particularly to the frontal lobe.
Additionally, some studies suggest that consuming beets and beetroot juice may slow the division and growth of cancer cells, thus lowering your risk of developing certain types of cancer.
Compounds in beets, such as betaine, can improve your body's defenses against cell mutations that are the leading cause of most types of cancer.
What Vegetables Have the Highest Iron Content?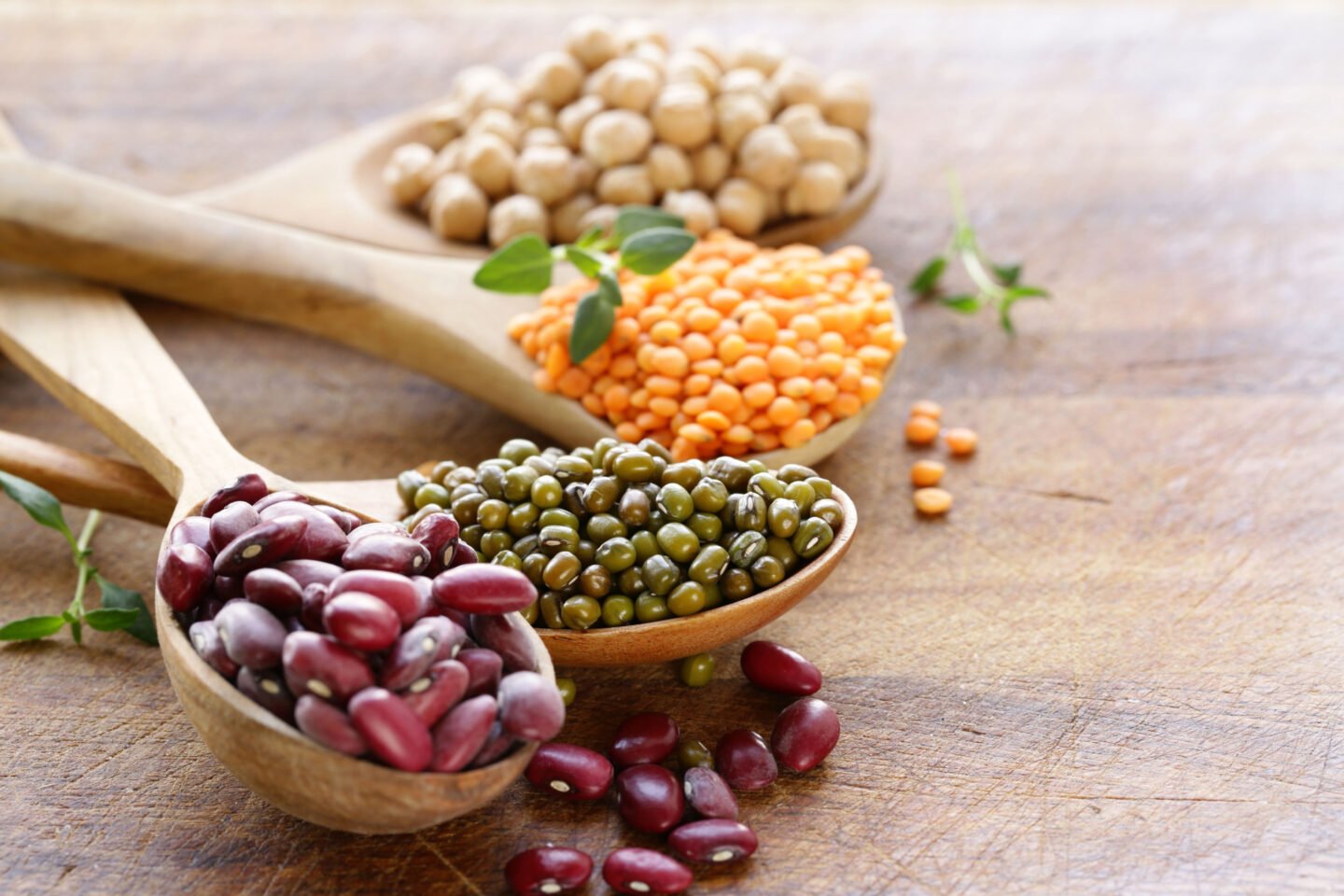 Many vegetables are higher in iron than beets, although the iron isn't heme like that in meat and is not as easily absorbed.
Below I've listed some of the best.
1. Spinach
Spinach is an excellent source of iron, with 3.5 oz (100 g) of raw spinach containing 2.7 mg, 33% of the recommended daily intake for men and 15% for women.
2. Legumes
Legumes such as beans, chickpeas, lentils, peas, and soybeans are excellent dietary sources of iron for vegetarians and vegans.
Besides iron, legumes are full of important nutrients like magnesium, potassium, folate, and fiber.
3. Pumpkin seeds
Pumpkin seeds are a popular snack that's an excellent source of iron. They also contain a lot of magnesium, zinc, manganese, and vitamin K.
A 1 oz serving provides 2.5 mg of iron, 14% of the recommended daily intake for women and 31% for men.
What Is Iron Good For?
Iron is one of the most important minerals to our bodies. It's primarily found in red blood cells, as it plays a crucial role in their formation and health.
Adding iron-rich foods to our diets can help prevent anemia and its symptoms, namely:
fatigue
weakness
irregular heartbeats
shortness of breath
According to a study, there is a connection between low iron levels and sleep issues, such as restlessness, sleep apnea, and insomnia.
Recommended Iron Intakes
Your recommended daily intake of iron depends on your age and sex. It was made by the Food and Nutrition Board of the National Academy's Institute of Medicine.
| RDAs for Iron | | | | |
| --- | --- | --- | --- | --- |
| Age | Male | Female | Pregnant | Lactating |
| 0-6 months | 0.27 mg | 0.27 mg | | |
| 7-12 months | 11 mg | 11 mg | | |
| 1-3 years | 7 mg | 7 mg | | |
| 4-8 years | 10 mg | 10 mg | | |
| 9-13 years | 8 mg | 8 mg | | |
| 14-18 years | 11 mg | 15 mg | 27 mg | 10 mg |
| 19-50 years | 8 mg | 18 mg | 27 mg | 9 mg |
| 51+ years | 8 mg | 8 mg | | |
RDAs for nonvegetarians. The RDAs for vegetarians are 1.8 times higher than for those who eat meat.
Conclusion
Beets are very nutritious vegetables that are high in iron if you eat the root and the greens.
Source: USDA