No matter what your diet restrictions are, everybody loves a good donut, though some people need to be a bit more selective than others. Donuts generally include gluten, high amounts of sugar, and a good dose of fat. But what about those who don't eat animal products? Are donuts vegan?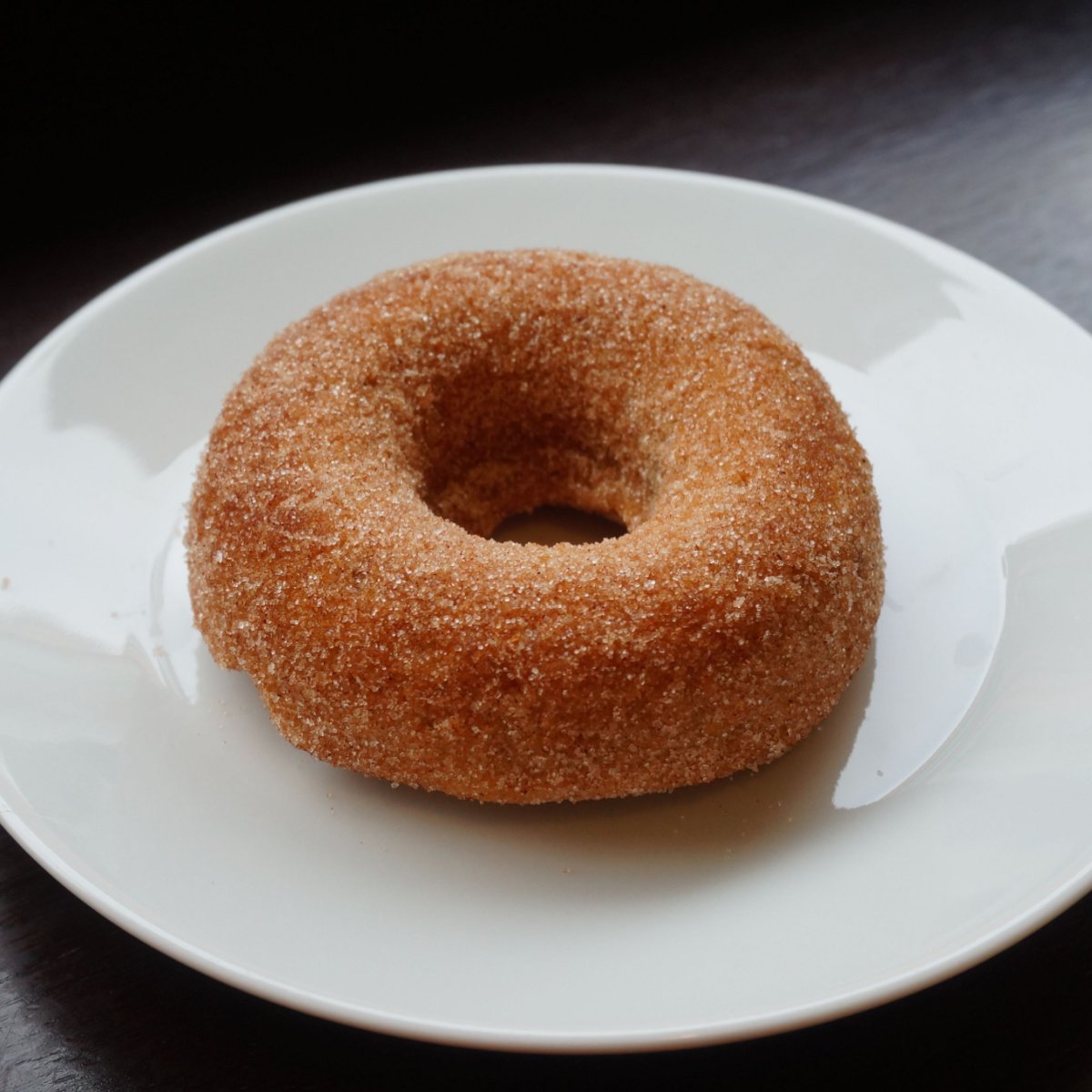 The answer is a little more complicated than you might expect. Traditionally, donuts are not vegan, as their recipe contains both milk and eggs. Though, depending on where you look, you might be able to find donuts that don't contain either.
If you're starving for a sweet treat that fits within your dietary preferences, make sure to give our guide a close look.
Table of Contents
Breaking Down the Traditional Donut Recipe
Simply put, a donut is a ring of fried dough that uses yeast or chemical leavening to get its soft and squishy texture. The dough is mixed by hand or with a machine, formed into the right ring shape, fried, and topped with glaze or frosting.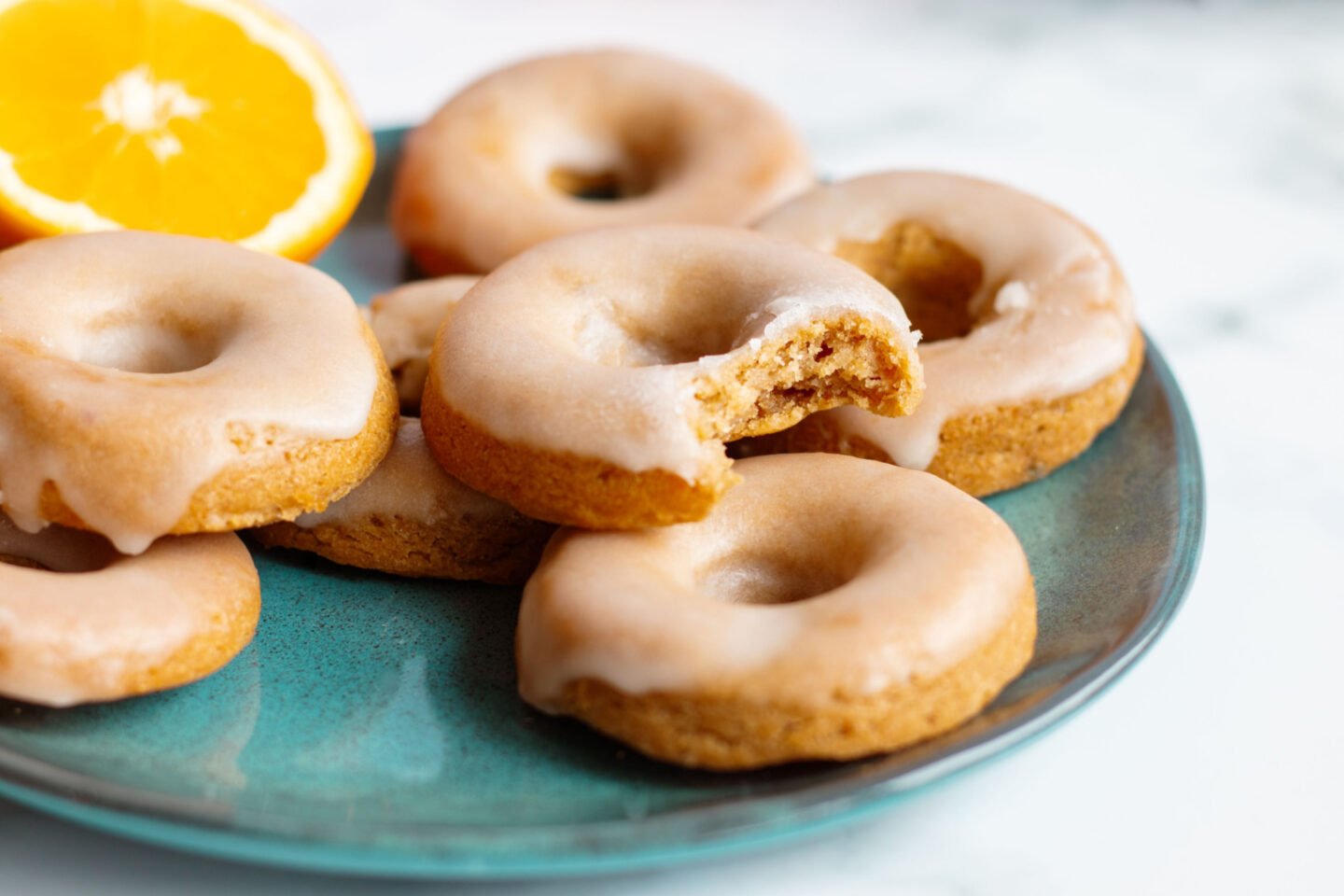 So where do the animal products come in? The answer depends on the donut. Recipes vary widely depending on who's making them, though the traditional recipe includes all of the following:
Flour
Shortening
Sugar
Milk
Eggs
Leavening (baking powder or yeast)
As you can see, the traditional donut recipe contains both milk and eggs. So to find a vegan-friendly donut, you'll need to find one that uses a recipe that substitutes both. More on that below.
Toppings and Fillings
Some donuts are plain, while others come with a range of different toppings or fillings. The most common are powdered sugar, cinnamon sugar, cream-filled, jelly-filled, and iced. Can you guess which of the following contain only vegan-friendly ingredients and which don't?
Powdered sugar and cinnamon sugar donuts are the only two that are guaranteed vegan-friendly. Most iced donuts are safe, too, though many cream-filled and jelly-filled donuts either contain milk or gelatin.
Of course, there are plenty of other toppings and fillings found on donuts, including bavarian cream, chocolate ganache, and more. When going vegan, it's best to stick to simpler toppings unless you know for sure.
Sugar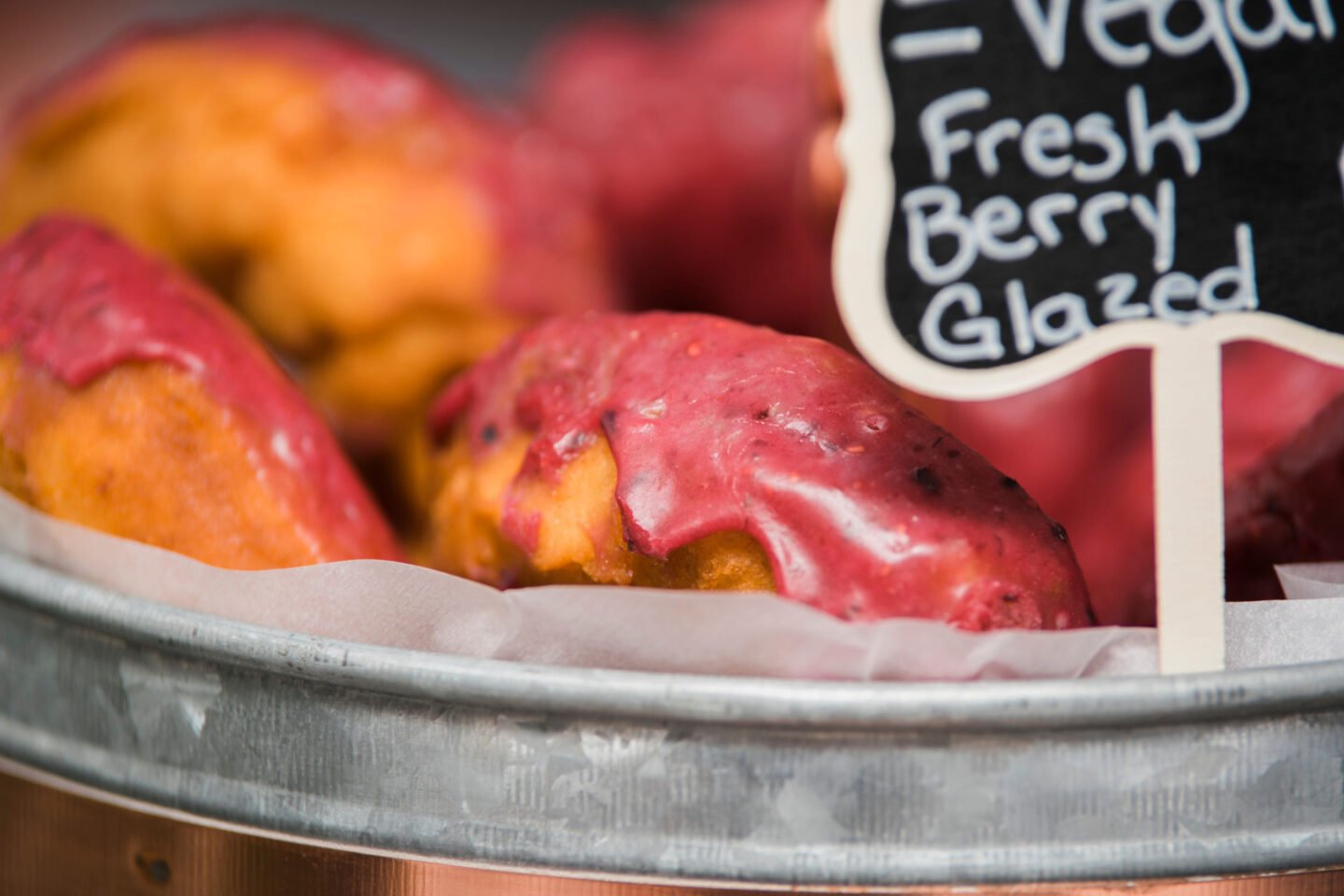 While most people think sugar is always vegan, the truth is actually a bit more complicated. Sugar can come from a variety of sources, though when sourced from sugar cane, you may want to take caution.
When sugar is made from sugar cane, the fibrous stalk is broken up and the juice is separated from the pulp that is left. However, in certain production processes, the finished product is bleached with bone char. As you might guess, bone char is made of bones, specifically the incinerated bones of cattle.
If you want to play it safe, stick with beet sugar, which is always vegan.
Palm Oil
Donuts contain and are fried in a variety of different oils, including shortening, vegetable oil, canola oil, peanut oil, and palm oil. The good news is that none of these oils come from animals, so they are perfect for a vegan diet.
However, one of the above fats isn't considered environmentally friendly, which might leave some vegans worried. Orangutan habitats are being destroyed because palm trees are being grown to make palm oil. Depending on your own personal definition of veganism, it might be an ingredient to stay away from.
How Are Vegan Donuts Made?
Now that we know which ingredients we need to avoid, let's learn more about what to look for when seeking the perfect vegan donut. Looking back at the basic recipe, there are two main ingredients we need to replace: milk and eggs.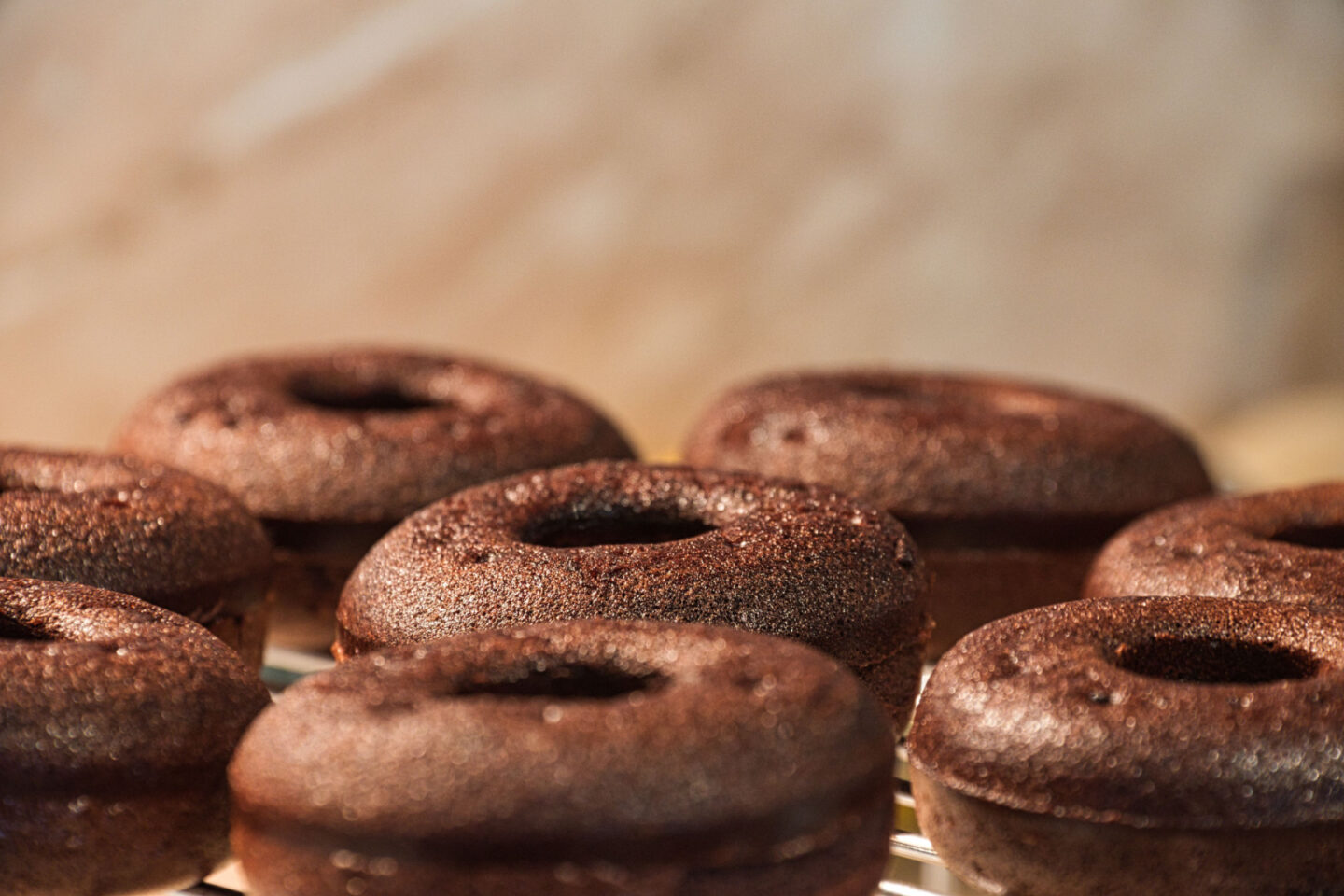 Milk is the easy one. Almond milk, oat milk, and soy milk are all perfectly suitable alternatives. You might even like to experiment with different kinds of milk to see which gives you the best flavor and texture. Depending on what milk you use, you may even get some added nutritional benefits.
For eggs, there are a few different options worth considering. Chia seeds, applesauce, and mashed banana are all suitable substitutions, though make sure to find a good recipe, as it's not always easy to know how much to use. To simplify the process, you can try a vegan egg replacement, which should include instructions for how to substitute it into an existing recipe.
Making Your Own Vegan Donuts
You might be surprised at how easy it is to make vegan donuts in your own home. All you need to get started is a donut pan and some choice ingredients.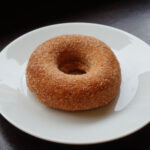 Vegan Donuts
Print Recipe
Ingredients
1

cup

all-purpose flour

1

tsp

baking powder

½

cup

beet sugar

½

tsp

cinnamon

¼

tsp

salt

1

Tbsp

apple sauce

1

Tbsp

melted vegan butter

½

cup

vegan milk

1

tsp

vanilla extract
Instructions
Start by preheating your oven to 350 degrees Fahrenheit and spraying down your donut pan with oil.

Next, whisk together your flour, baking powder, beet sugar, cinnamon, and salt in a large mixing bowl. When evenly combined, incorporate the apple sauce, butter, milk, and vanilla. Mix well until the batter is smooth.

When ready, spoon your batter into a donut pan. It may help to use a pastry bag or a plastic bag with the corner snipped off to make sure all the batter stays tidy. Keep in mind that the batter will rise while cooking.

Bake for 10 minutes, until the edges of your donuts are a light brown. Depending on the size of your pan, you may need to add or subtract a minute or two to get the perfect texture. Let your donuts cool for a few minutes before transferring them to a cooling rack.
Where You Can Find Vegan Donuts
Vegan donuts are out there, though they're not always easy to find. If you're looking for a satisfying option near you, try one of these common grocery stores or bakeries.
Amazon
For most people, Amazon is the largest and most convenient way to get vegan donuts, as long as you're willing to wait for delivery. A quick search will turn up dozens of results, letting you pick your favorite. If you're looking for a recommendation, our favorite is the Vegan Knife Donut Baking Mix.
Walmart and Target
You might be surprised to hear that these two national chains actually do carry vegan donuts, though you won't find them in their bakeries. Instead, check their frozen food section, where you might find Katz Frozen Glazed Donuts. You can check the ingredients on the back of the box for yourself and find that they are completely free of animal products of any kind, though you do need to heat them up yourself.
Whole Foods
Whole Foods is another common retailer where you can sometimes find Katz Frozen Glazed donuts. However, the best options can actually be found in their bakery. That's right—many Whole Foods locations have a good selection of vanilla, chocolate, or blueberry vegan donuts for you to choose from.
Goldbelly
Goldbelly Donuts may be a bit pricier than other options, but in our opinion, they are definitely worth a try. The company started with a single location in New York City and has since expanded to an online empire, delivering almost anywhere in the world. They have a huge selection of different flavors, like mocha almond crunch and blueberry lemon. You can pick the one that sounds best to you or get a variety pack.
Frequently Asked Questions
Are Krispy Kreme donuts vegan?
Krispy Kreme donuts all use the same base dough recipe, which includes egg yolk, milk powder, and palm oil. While you can find vegan-friendly beverages on their menu, all of their food contains animal products.
Are Dunkin' Donuts vegan?
The food at Dunkin' Donuts is not vegan, as their base dough contains a compound called L-cysteine. This is derived from birds' feathers. Several of their donuts also contain honey.
Are vegan donuts healthy?
There are many different recipes for vegan donuts, and while many of them may be healthier than the typical fried treat, that's not true of them in general. Vegan donuts still have about the same amounts of fat, sugar, and carbs as regular donuts, so they're best eaten as a treat.
And what about other vegan treats like ice cream? Learn more about vegan ice cream here.