The cherry is one of the best fruits for people with diabetes. A cherry has a glycemic index of 22 on a low scale. More importantly, cherries contain very few carbohydrates, which means they do not cause a sugar spike in the blood.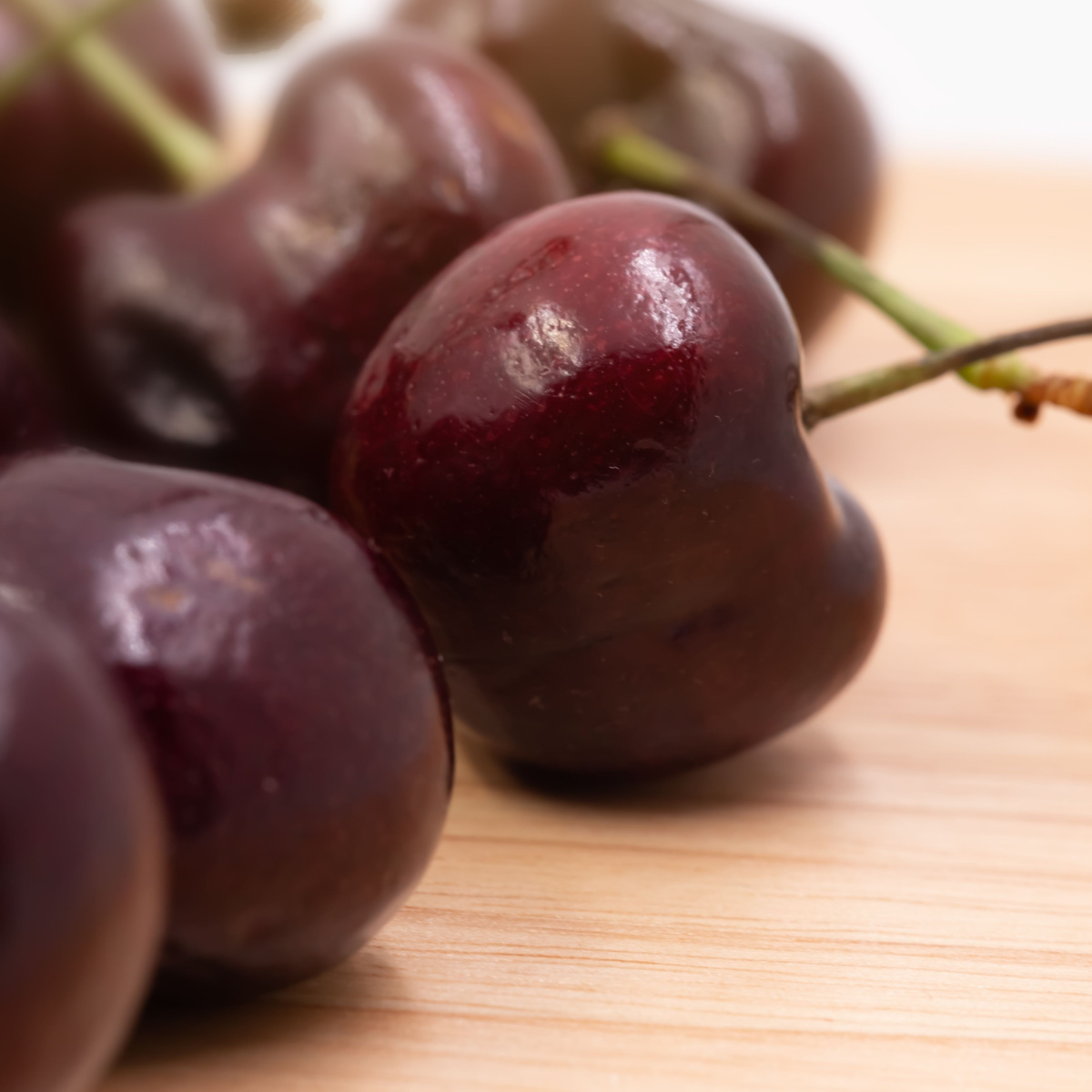 People with diabetes need to eat these small, tasty fruits because they help keep cholesterol levels in check and have antioxidants that keep diabetes complications from happening.
This article will talk about why you should eat cherries and give you ideas for how to add them to your meals.
Table of Contents
Are Cherries Good for Diabetics?
Although most people believe that cherries contain a lot of sugar and cause a sugar spike, they only contain 8 grams of sugar per 100 grams and have a very low glycemic load of 0.1 per piece. The low sugar and low glycemic load make cherries a good fruit for people with diabetes.
According to the American Diabetes Association, cherries (fresh and dried fruit) are one of the healthy fruits you should have when you have diabetes.
What Makes Cherries Good for Diabetics?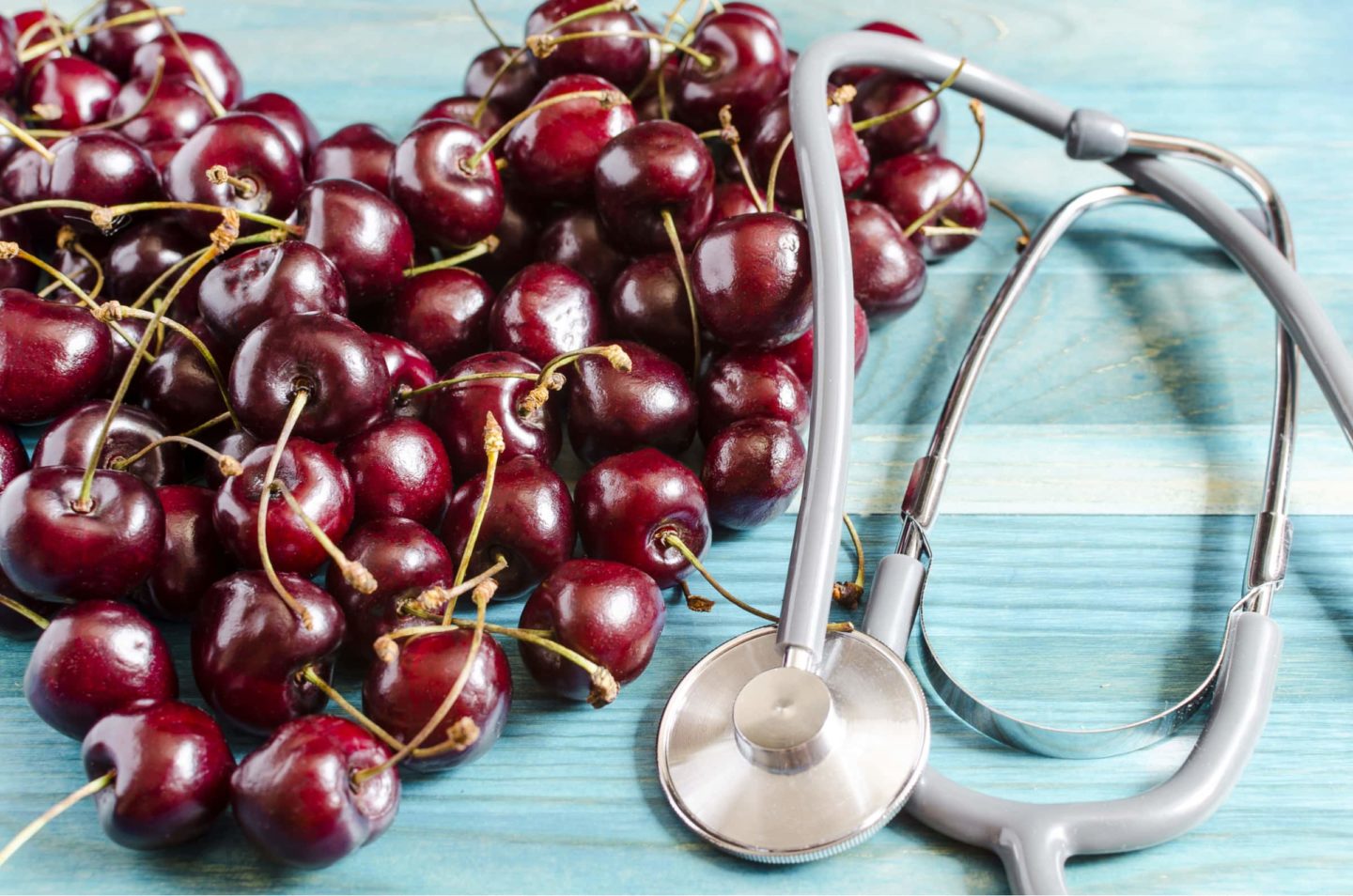 1. Cherries have a very low glycemic index.
Cherries have a glycemic index of 25, which belongs to the low glycemic index scale and is lower than most fruits.
Food's glycemic index determines how quickly it gets used up and how quickly it causes blood sugar to rise. Here's a quick glycemic index guide from the Mayo Clinic:
Low Glycemic Index: 1 to 55
Medium Glycemic Index: 56 to 69
High Glycemic Index: 70 and higher
People living with diabetes should watch out for foods with a high glycemic index and glycemic load. These two factors determine how food affects your blood sugar level.
Foods with a GI of 70 or higher are probably highly processed, have low fiber, and are often high in sugar. These elements play a part in the unexpected spike in your blood sugar.
2. Cherries have a low glycemic load.
Cherries, including sweet cherries, tart cherries, and sour cherries, have a low glycemic load of 3 per 100 grams.
A food's glycemic load measures how many carbs you eat and how quickly your body breaks them down and delivers them into your bloodstream. Here's a quick guide on the glycemic load range:
Low Glycemic Load - 0 to 10
Medium Glycemic Load - 11 to 19
High Glycemic Load - More than 20
You can calculate a food's glycemic load by multiplying the carbohydrate content of the food by its glycemic index and dividing it by 100.
Since cherries only have 12 grams of carbohydrates per 100 grams and a glycemic index of 25, the glycemic load of 100 grams of sweet cherries only amounts to 3, which is considered very low.
3. Cherries do not cause a sugar spike.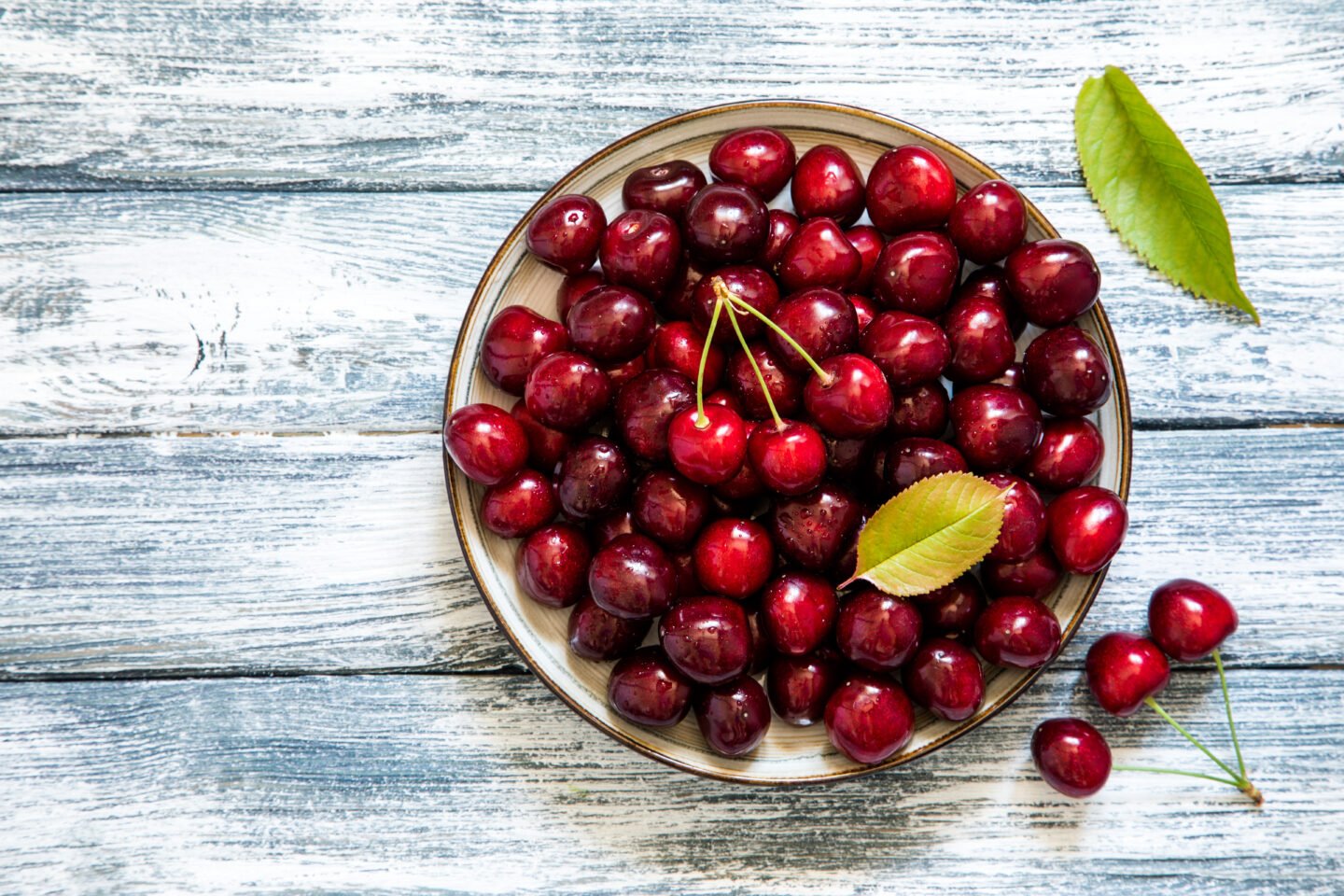 Although some may think that sweet cherries and tart cherries cause a blood sugar spike due to their taste, they don't. According to the USDA, every 100 grams of cherry only contains eight grams of sugar.
However, you still have to count how many cherries you should take. Diabetes UK suggests that people living with diabetes should take no more than 30 grams of sugar a day.
With this in mind, 100 grams of sweet cherries already provide around 25% of the suggested daily sugar intake.
Nevertheless, cherries have a low glycemic index and glycemic load, which makes them better than other fruits.
4. Cherries help prevent diabetes complications.
Both sweet and tart cherries have a lot of antioxidants and polyphenols, which help keep diabetes complications from happening and take care of them when they do.
Here are some scientific-based studies to prove this claim:
Can Cherries Lower Blood Sugar Levels?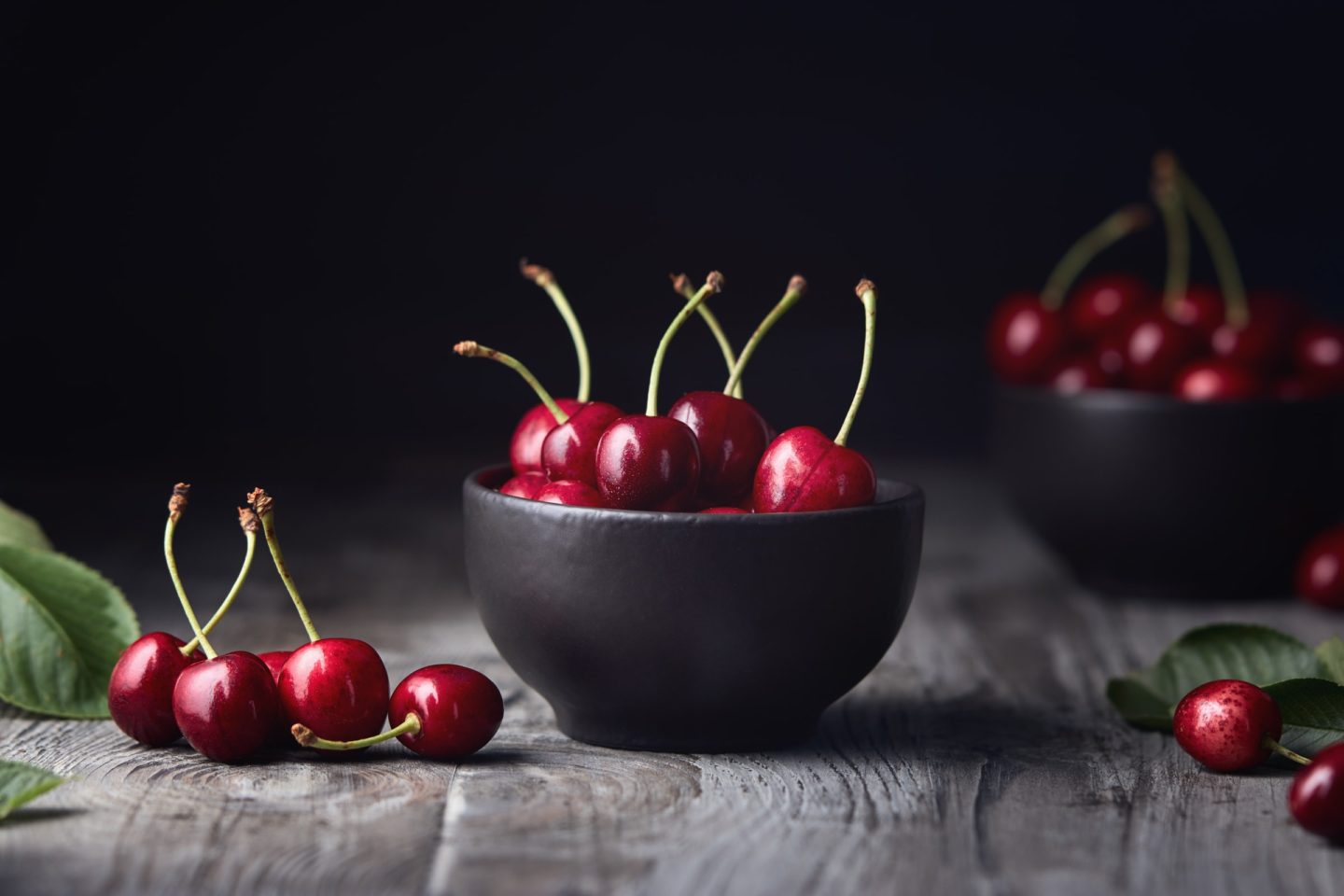 Sweet cherry, tart cherry, or sour cherry are all rich in antioxidants that help reduce blood glucose levels, cholesterol levels, blood pressure, and insulin resistance.
Although people tend to associate cherries with high blood sugar due to their sweetness, they have a low glycemic load, making them a healthy snack for people with diabetes.
Also, the natural sugar in cherries doesn't hurt your health, especially if you don't eat too much of it.
Can Cherries Increase Blood Sugar Levels?
The quick answer is no, but this depends on how many cherries you eat. Cherries have a very low glycemic index and load, so they do not cause a sugar rush or spike.
However, note that people with diabetes should only take up to 30 grams of sugar daily, and a cup of pitted cherries contains around nine grams of sugar.
Also, always check the ingredient list and nutrition facts when buying sweet cherry or tart cherry products, such as dried cherries or canned cherries, to avoid eating added sugar.
How To Incorporate Cherries Into Your Diet
Before adding fresh cherries to your diet, it's best to test your blood sugar level before and after eating them for the first time.
People have different tolerances when it comes to sugar and carbohydrates, so just make sure that it doesn't affect your sugar level that much.
Cherry in Salad
Use tart or sweet cherries to add taste and texture to your vegetable salad! Mix diabetes-friendly vegetables like carrots, broccoli, cabbage, spinach, tomatoes, citrus fruit, and cherries, and top with your favorite sugar-free dressing.
Cherry Shake
A cherry shake is the perfect way to relieve the summer heat. Just blend fresh cherries, water, and ice. You can add milk if you like, but sugar is not necessary as the cherries already provide enough sweetness.
Cherry Juice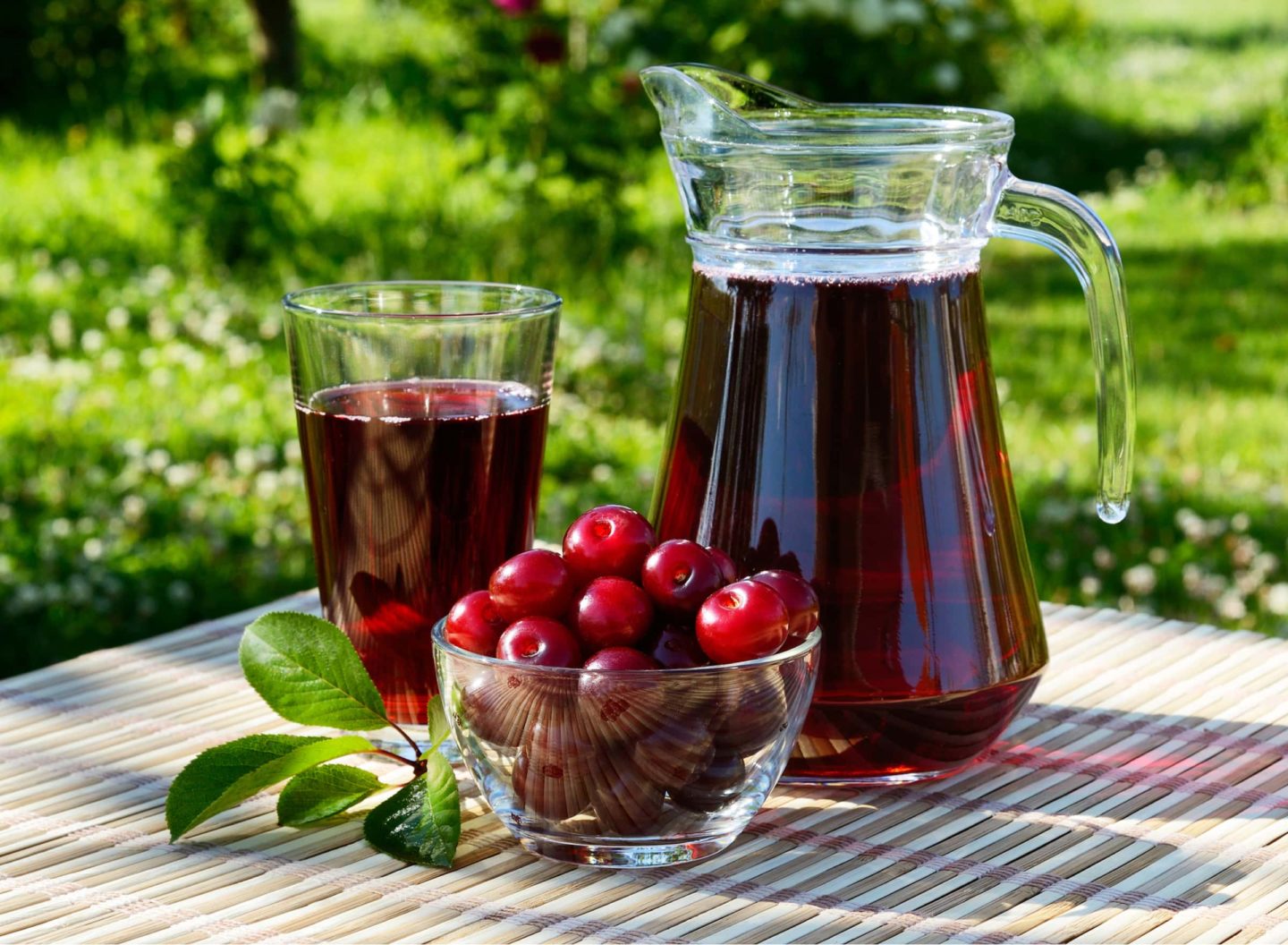 One of the best ways to eat more cherries is to make juice from fresh cherries. While you can buy sugar-free sweet cherry or tart cherry juice at your local grocery store, you can also easily do this at home.
Cherry as Sweetener
Cherry is a fresh fruit that you can use as a natural sweetener and flavoring for your food. Fresh cherries work well when added to pies, pastries, and any fruit juice.
Cherry Health Benefits
Fresh cherries are a great source of vitamin C, which is a powerful antioxidant and can also help lower blood sugar. Cherries also contain essential minerals like potassium, magnesium, and calcium.
Cherry antioxidants also help prevent inflammation and other chronic diseases caused by oxidative stress. They give you more energy and help lower your risk of developing heart disease.
Diabetes in a Nutshell
Diabetes is expected to kill more than 100,000 people in the US by 2020, according to the Centers for Disease Control and Prevention. It is largely caused by genes, but how it is treated depends a lot on what someone eats and how they live
Diabetes is a chronic condition where there is insufficient insulin production in the body to deal with all the sugar that your body either makes or gets from the food you consume.
Insulin is key to allowing cells to take up the sugar in the bloodstream. Without insulin, sugar stays in the bloodstream and damages blood vessels, the heart, kidneys, nerves, eyes, and other organs.
There are three main types of diabetes:
Even though there is no cure for type 1 or type 2 diabetes right now, you can help keep complications from happening by eating healthy foods, losing weight, and working out.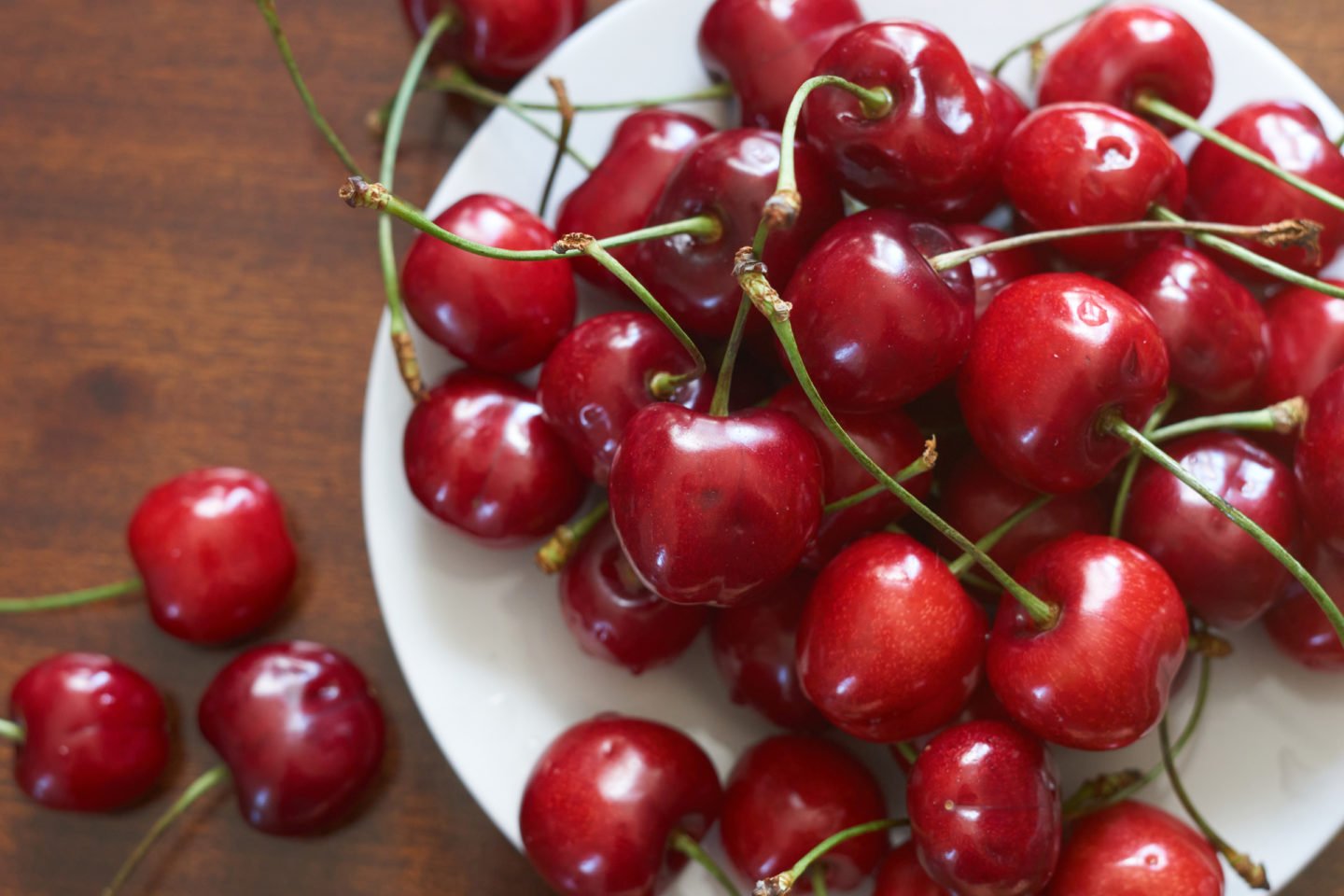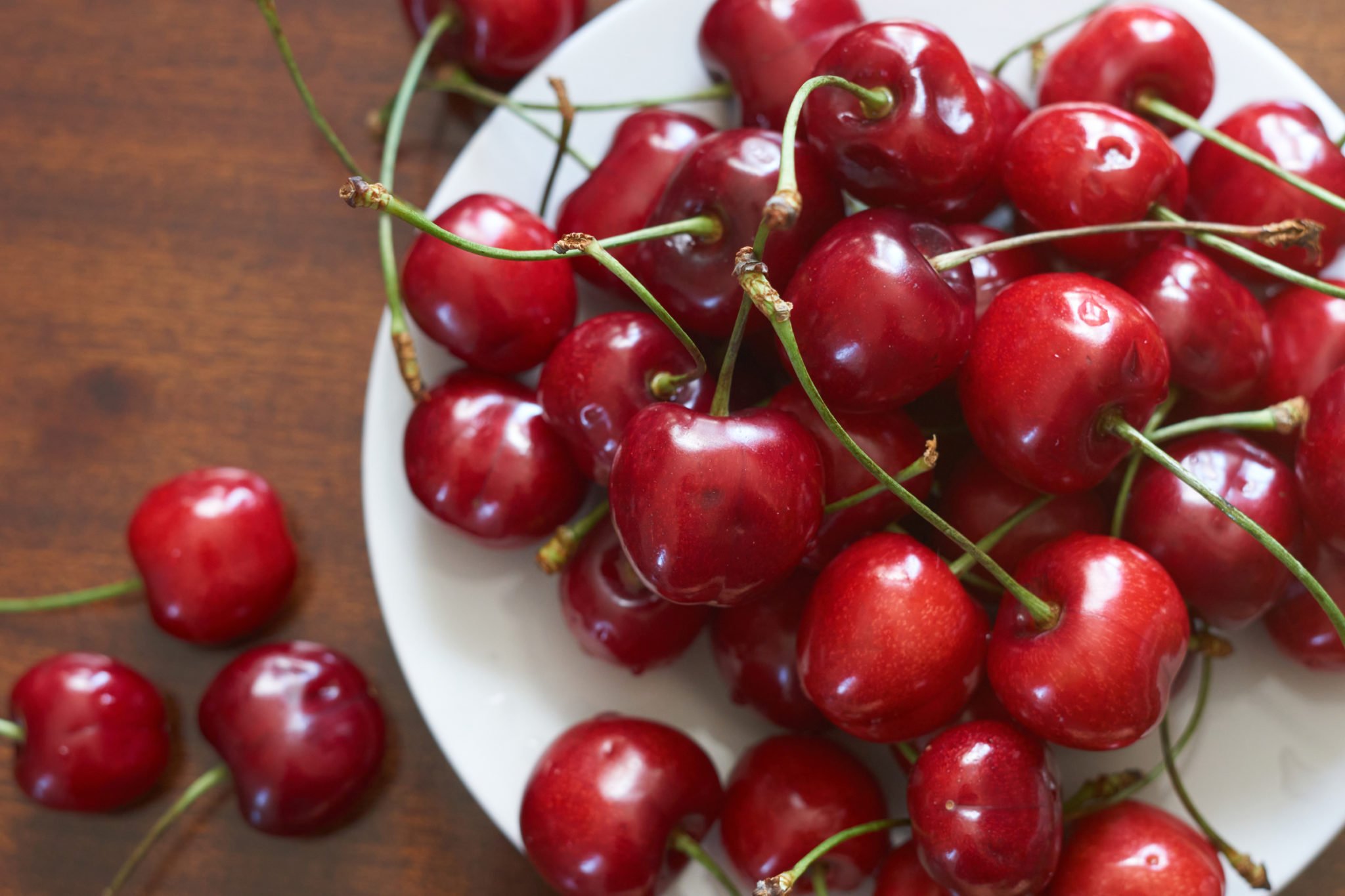 Related Questions
Are sour cherries good for people with diabetes?
Sour or tart cherries are a great way to control your blood sugar and help keep diabetes complications from happening.
Are dried cherries good for people with diabetes?
Dried cherries are safe for diabetic patients, especially with no added sugars or preservatives.
Can people with diabetes eat canned cherries?
Yes, canned cherries are safe for people with diabetes, but only if they have no added sugar. Before buying, check the ingredients list and look for high fructose syrup or sugar derivatives.