Banana peppers are quite popular among gardeners, chefs, and foodies. One reason is that growing these plants until they bear fruit is fairly easy. Second, these peppers can enhance the flavor and texture of salads, pizzas, and sandwiches.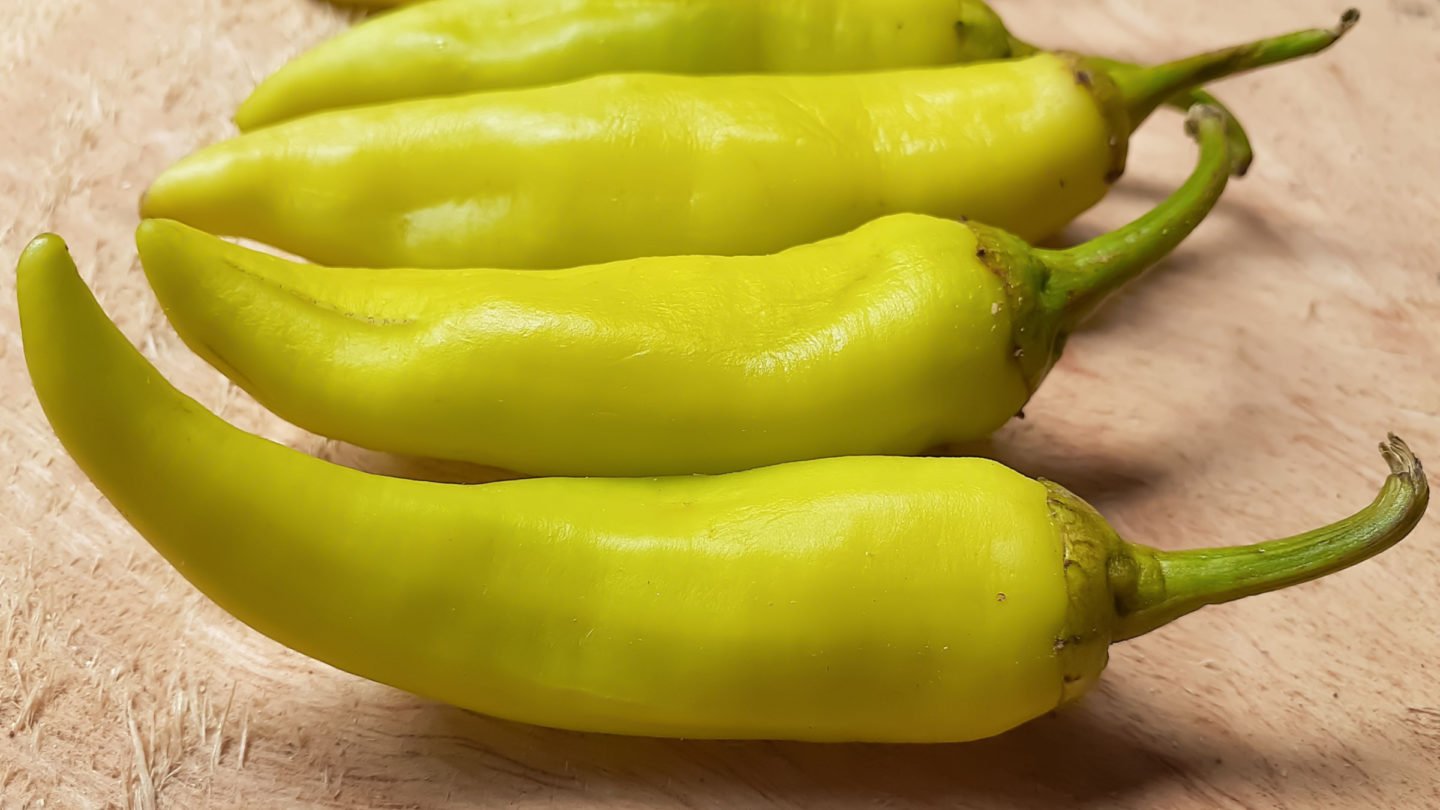 However, novice or amateur gardeners may struggle to learn how to tell when to pick banana peppers. Good thing we have a huge body of knowledge on gardening that we can tap into. You'll generally know when to pick banana peppers when they are yellow, about six inches in length, and have the slightest give when squeezed.
You can learn more about banana pepper growth below and what's the best time when picking them.
Table of Contents
More About Banana Pepper Growth
The first thing to understand about growing banana peppers, or really any pepper, is that they change color as they ripen. This is true of many different fruits and vegetables but is especially noticeable in peppers. Over the course of the season, they change from a pale yellow-green to orange to deep red.
However, the difference between banana peppers and other crops is that you don't always want to wait for your pepper to ripen fully before picking.
Knowing When to Pick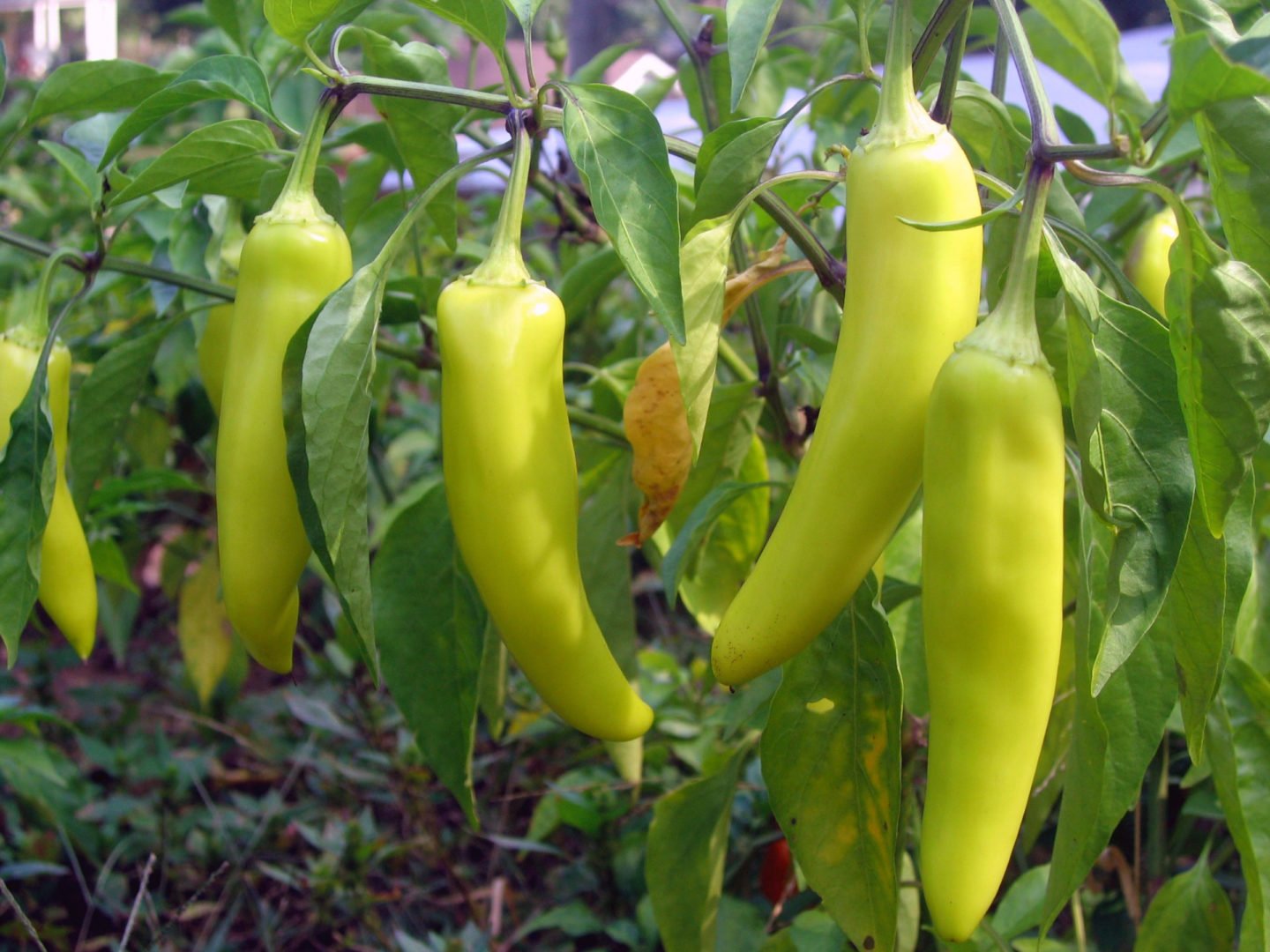 There are several ways to tell when a banana pepper is ready to pick. So keep a lookout for these signs in your garden.
Time Since They Were Planted
If you want an objective, measurable way to know whether your peppers are ready, keep track of the date you planted them. Generally, banana peppers are ready to harvest around 70 to 85 days after planting. That is true even if you started your plants indoors and transplanted them outside later.
However, don't forget that a wide range of factors, such as weather and soil, can affect this time span. So don't be surprised if your peppers take an extra week or two in unideal conditions.
Color
The method most people use to judge their pepper's ripeness is to look at its color. The shade you're looking for is just before the pepper has turned completely yellow. Look for peppers that still have the slightest green tinge to them. This will ensure it has a crunchy texture and a fresh taste.
Keep in mind that ripeness is largely a matter of taste. Try experimenting with eating yellow, orange, or red peppers. They won't hurt you and may even discover you like them better!
Size
Color is a great way to tell when a banana pepper is ripe, but on its own, it isn't always completely reliable. In some cases, peppers can turn yellow early or late, so you need to consider other factors.
When it comes to size, look for peppers that are between 4 and 8 inches in length. Even if they are already yellow, waiting another few days may allow them to grow as much as twice as big!
Texture
The texture of banana pepper changes as drastically as its color, going from hard to soft as they ripen. The peppers are quite hard and firm when they are still young, having hardly any give at all when they are squeezed. Once they are ready, they should have just the smallest amount of give.
Types of Banana Pepper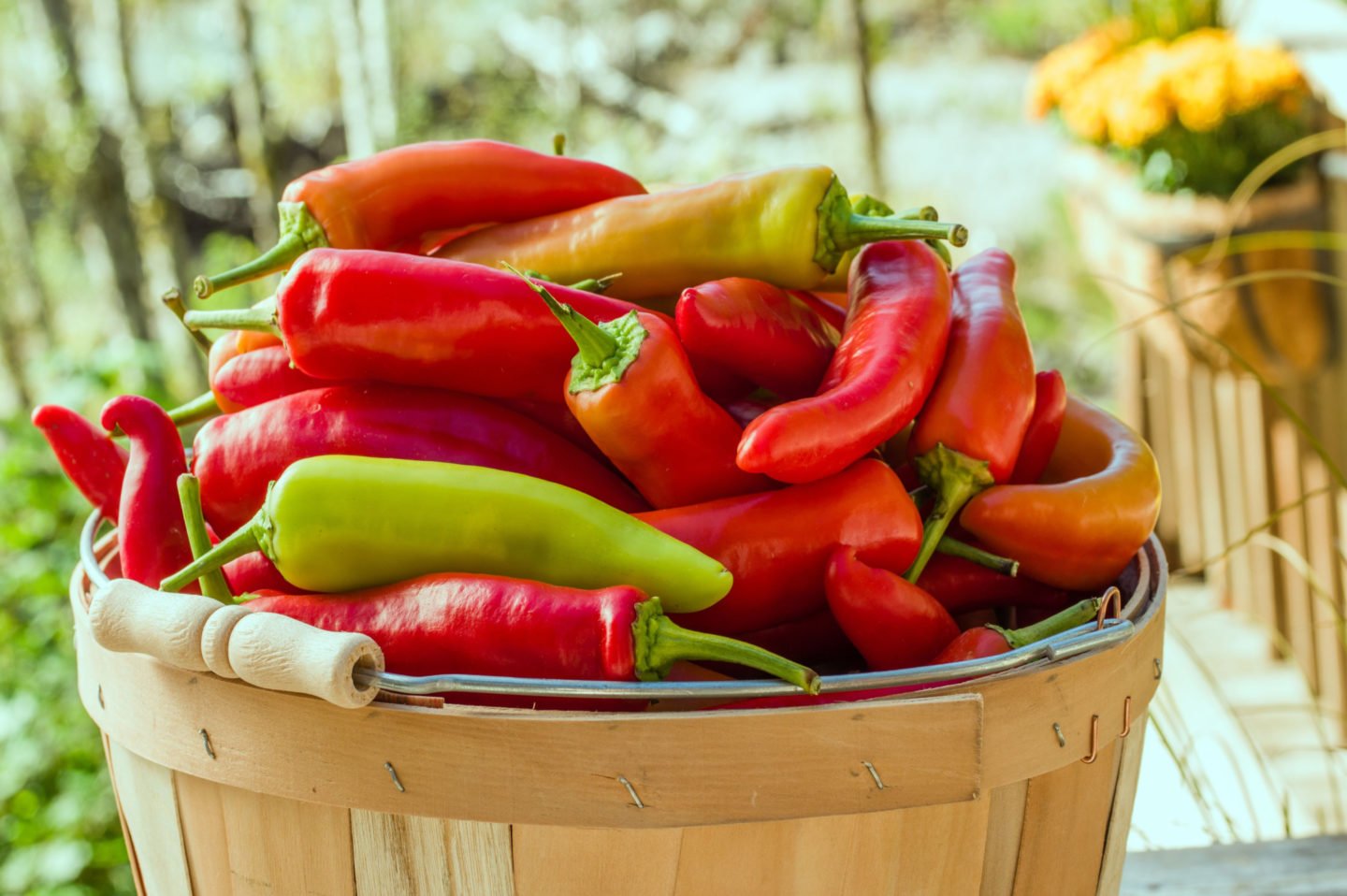 One factor we didn't mention when judging your banana peppers' color and size is the type of pepper you're growing. There are two main types: hot and sweet.
Hot banana peppers will get spicier as they age, so when you pick them is up to your preference. You can even wait until they are fully red if you like spicy pepper, though they will tend to be softer. Hot banana peppers are larger, usually closer to 7 or 8 inches when ready.
Sweet banana peppers are a bit different and grow sweeter as they ripen. In most cases, you'll want to stick to the color rule mentioned above and pick when they are a light yellow. They are the smaller of the two varieties, ranging from 4 to 6 inches when ready to be picked.
How to Pick Banana Peppers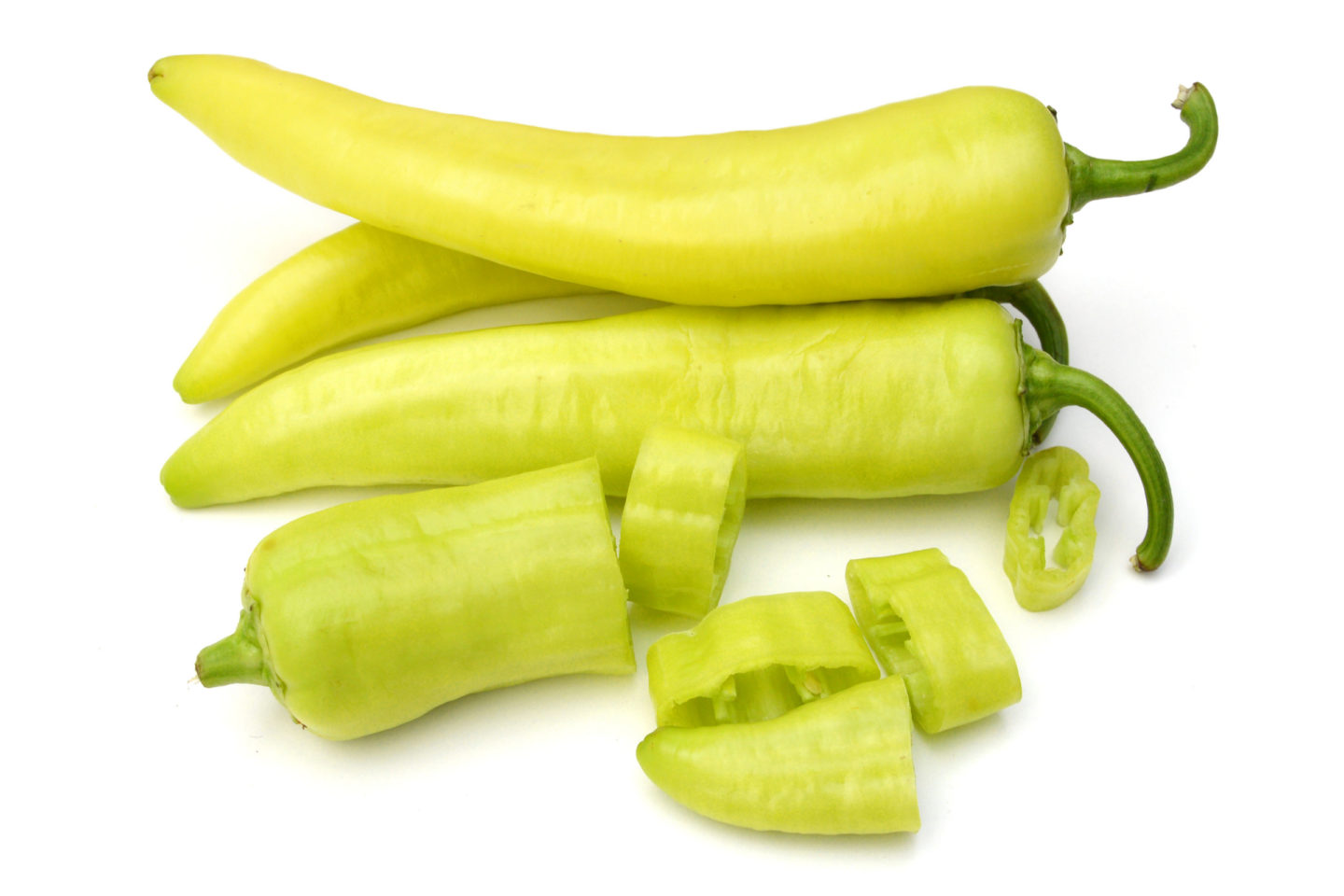 Now that you know when to pick your peppers, it's time to learn the right technique. It's a fairly simple process, though there are a few important tips to remember to ensure you do it properly.
Harvesting by Hand
Harvesting by hand takes a bit more care than doing so with a tool, though once you know the right technique, it's easy. Simply hold the stem with one hand and the branch with the other. Then, for a clean break, pull the pepper upwards to make a clean break.
Harvesting with Shears
Since banana peppers have thick stems, some people prefer to use pruning shears to harvest them. This can also help protect your plant from damage as you work the peppers off. Just make a small snip on the pepper's stem, taking care not to nick any branches or leaves.
Storing Banana Peppers
One of the best ways to enjoy banana peppers is right off the branch or perhaps sliced over a nice salad. However, if you have more than you know what to do with, it's worth looking into storage methods.
Refrigerate - If your peppers are freshly picked off the plant, you can expect them to last a week or two in your refrigerator. It's a great method if you want to preserve their crunch.
Freeze - If you want your peppers to last longer, freezing them can extend their life span to six months. However, they will become soft and mushy when thawed, so save them for soups and stews.
Pickle - If you're looking for a new sandwich topping, pickled banana peppers are a great choice. The pickling process will help them last the longest, up to two years.
Frequently Asked Questions
Will my plant grow more peppers?
Once all your peppers are harvested, you'll have to wait another few weeks before any more will grow. How many you can get in a year depends on your climate. You can expect another full crop if you have at least ten weeks of warm weather left in your growing season.
How can I maximize growth?
As any gardener will tell you, there is no shortage of ways to improve your plant's health and growth potential. However, there is one simple way to ensure your plant produces to its full potential.

Please make sure you always pick your peppers as soon as they are ripe and check them every day for new peppers. Once you pick a pepper, the plant will begin redirecting its energy to make a new one.
Why are my banana peppers flavorless?
If your banana peppers lack the sweet or spicy flavor you expect, you probably picked them too early. For the peppers to fully develop their flavors, they need to be kept on the plant until they begin to turn yellow.
How many peppers will I get from my plant?
Each banana pepper plant can grow between 25 and 50 peppers at once. Depending on how long your growing season is, that can mean as many as 150 peppers in a year!