How to season your cast iron pan is an important part of owning this quality cookware. It's crucial that each step is done properly. Otherwise, you could end up with rusted, useless pans. One of the most important factors is your oil, leading many to wonder can you use canola oil to season a cast-iron skillet?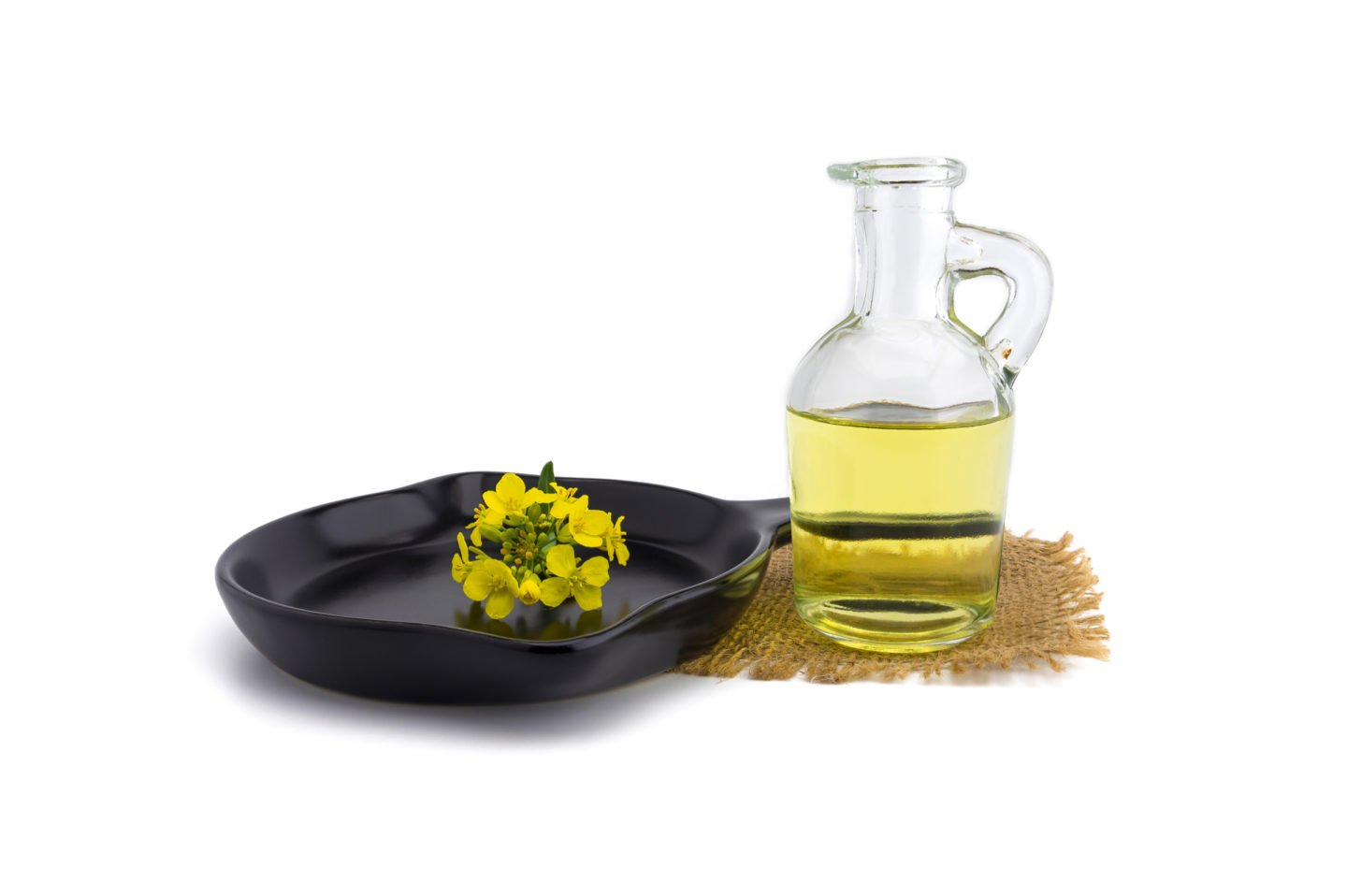 Canola oil is a great choice for seasoning your cast iron, as it has a relatively high smoke point and is often readily available. Learn more about its other benefits below, how to season with canola oil, and other alternatives to try.
Table of Contents
What Is Seasoning, and Why Is It Important?
Seasoning is a process where the cooking surface of your pan is covered in a thin layer of polymerized oil. This oil goes on fluidly, but when it's exposed to high heat, it hardens into a slick and sturdy shell. The coating helps protect the lifespan of your pan while also enhancing cooking.
Cookware made of cast iron or carbon steel is susceptible to rust, and so they require seasoning before use. Failure to season your pans will cause them to rust after just a few uses.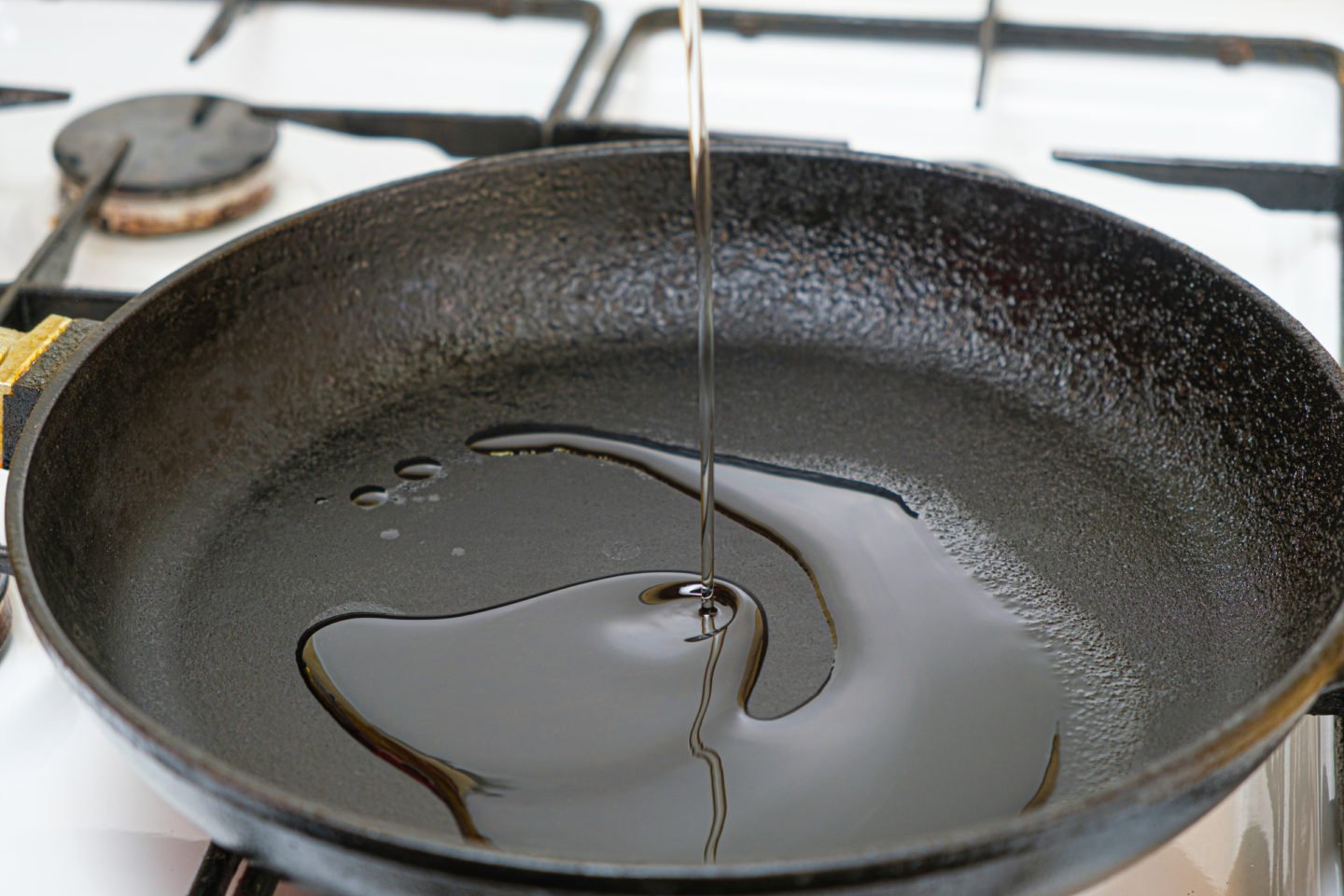 Why Canola Oil Works
Canola oil has a smoke point of 425 degrees Fahrenheit, meaning that it can be heated to this temperature before it begins to smoke and take on a bitter flavor. That is crucial for seasoning since the process requires you to heat the pan to a high temperature. With canola oil, there is little risk of getting it too hot.
Canola oil is also flavor neutral, which means it won't impart any extra taste to your pan that can affect your cooking.
How to Season Cast Iron With Canola Oil
Seasoning is a simple process that only takes about an hour, some cooking oil, and a pair of kitchen towels. Basically, the process involves heating the pan over a high burner and applying the oil one thin layer at a time. Each layer must be allowed to polymerize fully before the next is applied, with four or five layers in all.
There's a bit more to the process than that, so you may want to read up on it using our step-by-step guide. You can also find tips to improve your technique in our Best Temperature to Season Cast Iron Guide.
Alternatives to Canola Oil
While canola oil is an excellent choice for seasoning cast iron, it also has a few disadvantages. It's less nonstick than other options, and its layers of seasoning may degrade faster. If you're looking to try another option, one of these might be a good choice.
Grapeseed Oil
Grapeseed oil has a smoke point of 420 degrees Fahrenheit, similar to canola oil, so it can be used similarly. It also has a neutral flavor profile and is only a bit more expensive than canola. A major downside to this oil is that there are cold-pressed varieties of grapeseed oil, which have a much lower smoke point and are less desirable.
Peanut Oil
Peanut oil is used commonly in deep-frying and stir-frying because it has a naturally high smoke point. That also makes it an excellent choice for seasoning, as you won't have to worry about overheating. You can buy a large jug of it for about the same price as canola oil.
Just keep in mind that peanut oil is not flavor-neutral. It has a strong flavor like, as you might expect, peanuts. While this is often a good compliment to foods, you might want to think twice.
Flaxseed Oil
Unlike the previous two alternatives, flaxseed oil actually has a low smoke point of just 225 degrees Fahrenheit. However, some cooks have begun using it for seasoning as they say it creates a harder and smoother surface when done properly.
The problem with this is that the low smoke point can make the seasoning process a bit trickier. So if you're not confident in your ability to keep your pan at an even 225 degrees, you might want to stick with canola oil. Flaxseed oil is also much more expensive than all of the other options, so it's not a good choice for thrifty spenders.
Lard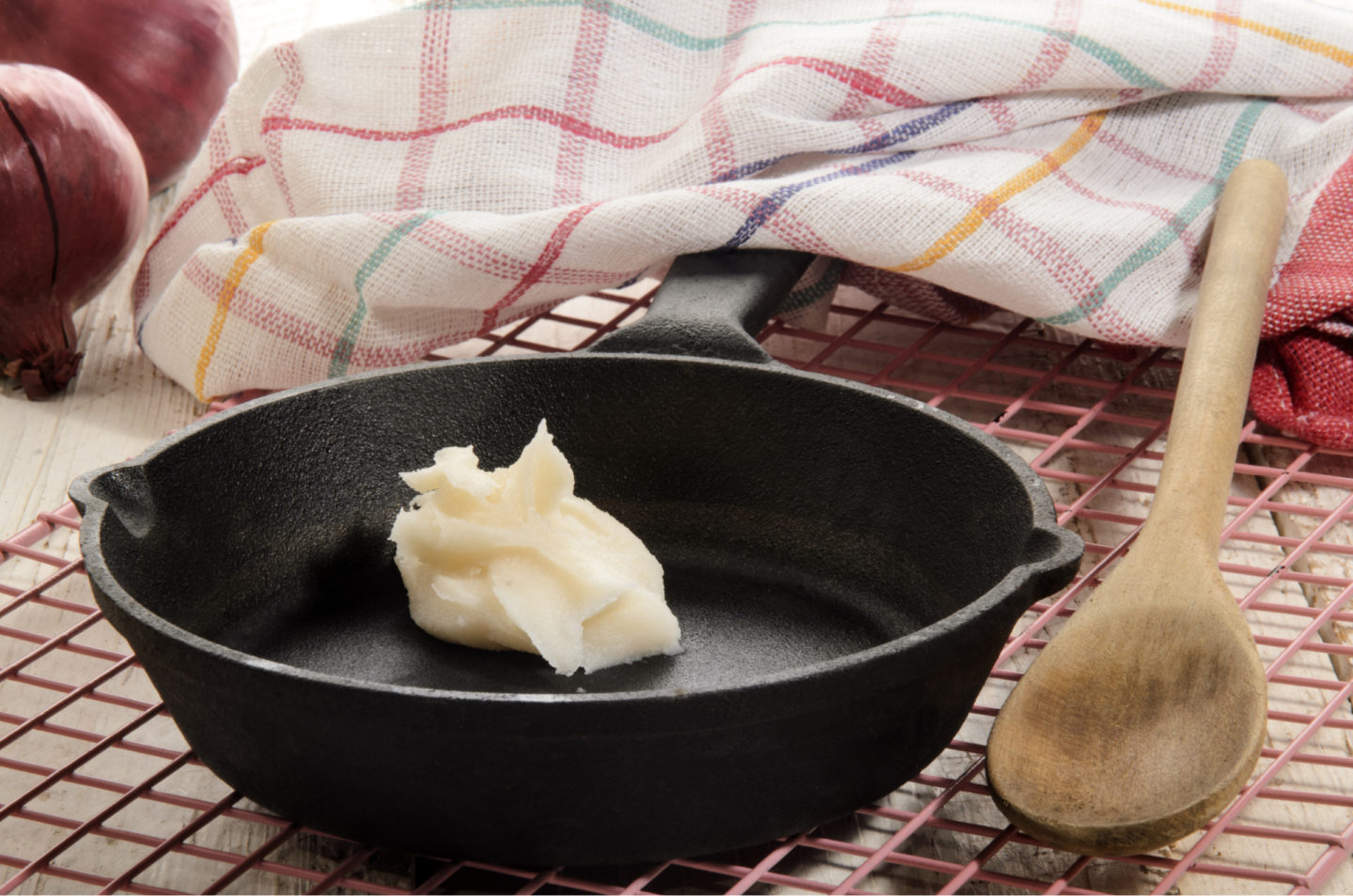 Lard is actually the traditional choice for seasoning cast iron and comes with its own advantages. It's inexpensive and easy to obtain, has a middling smoke point that's not too high or low, and imparts a rich, meaty flavor to your food.
However, before you start seasoning your cast iron pans with lard, know that it's only a good choice for those who cook often. Since it is animal fat, storing it in your kitchen cabinet unused for more than a few days will cause the fat to go rancid. It won't make you sick, but lard's rich, fatty flavor will turn sour.
Olive Oil
Olive oil is a less desirable choice as it is more expensive than canola oil and has a lower smoke point. Those who try olive oil in their seasoning process often find it leaves a bitter flavor and a brittle shell of polymerized oil.