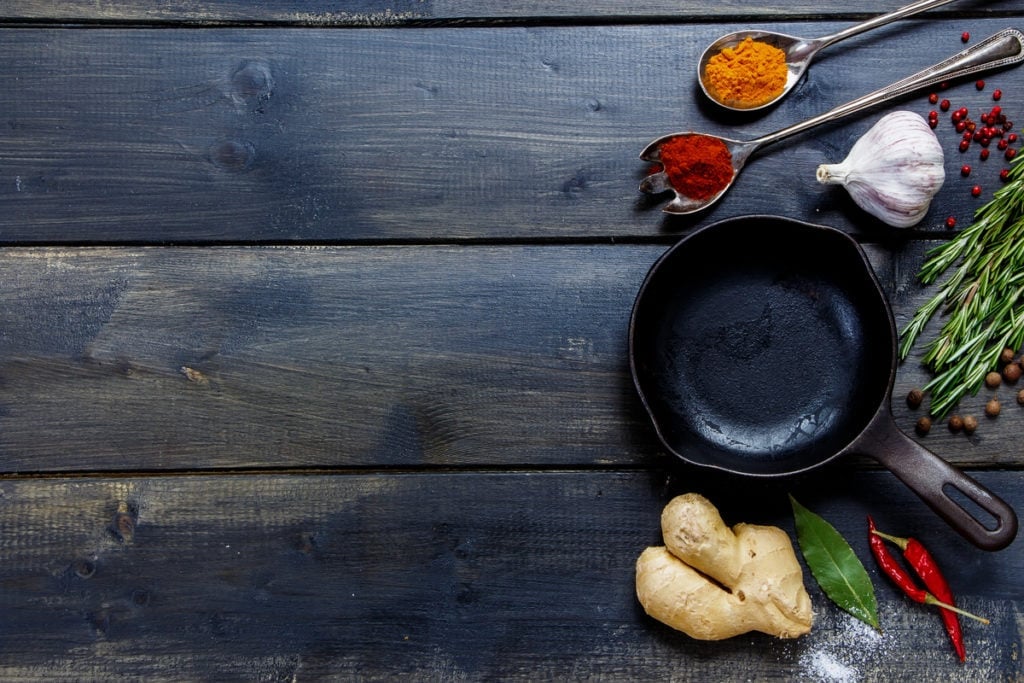 Iron cast cookware can last a lifetime, as long as it is cared for. Seasoning is one of the things that must be done to iron cast cookware. However, the type of oil used and at what temperature it should be seasoned is somewhat up for debate.
Many will insist that 350 degrees Fahrenheit is the ideal temperature for seasoning. While 350 degrees works, most cooking experts say that 450 degrees Fahrenheit is the best temperature for seasoning cast iron. Below we'll dive into the science of seasoning cast iron cookware.
Table of Contents
Why You Should Season Your Cast Iron Cookware
Cast iron cookware is interesting because it is a strange mixture of being both unusually delicate and incredibly durable. Physically, the cast iron is sturdy. However, the cast iron is also very reactive. Even one drop of water allowed to sit in your cast iron skillet can leave rust spots in your pan.
To keep your cast iron cookware protected and make it rust-proof, you have to coat it with a thin layer of cooking oil that has been hardened. This process is known as seasoning. To best season your cast iron, it needs to be baked at 450 degrees Fahrenheit.
Why Does Cast Iron Cookware Need to Be Seasoned?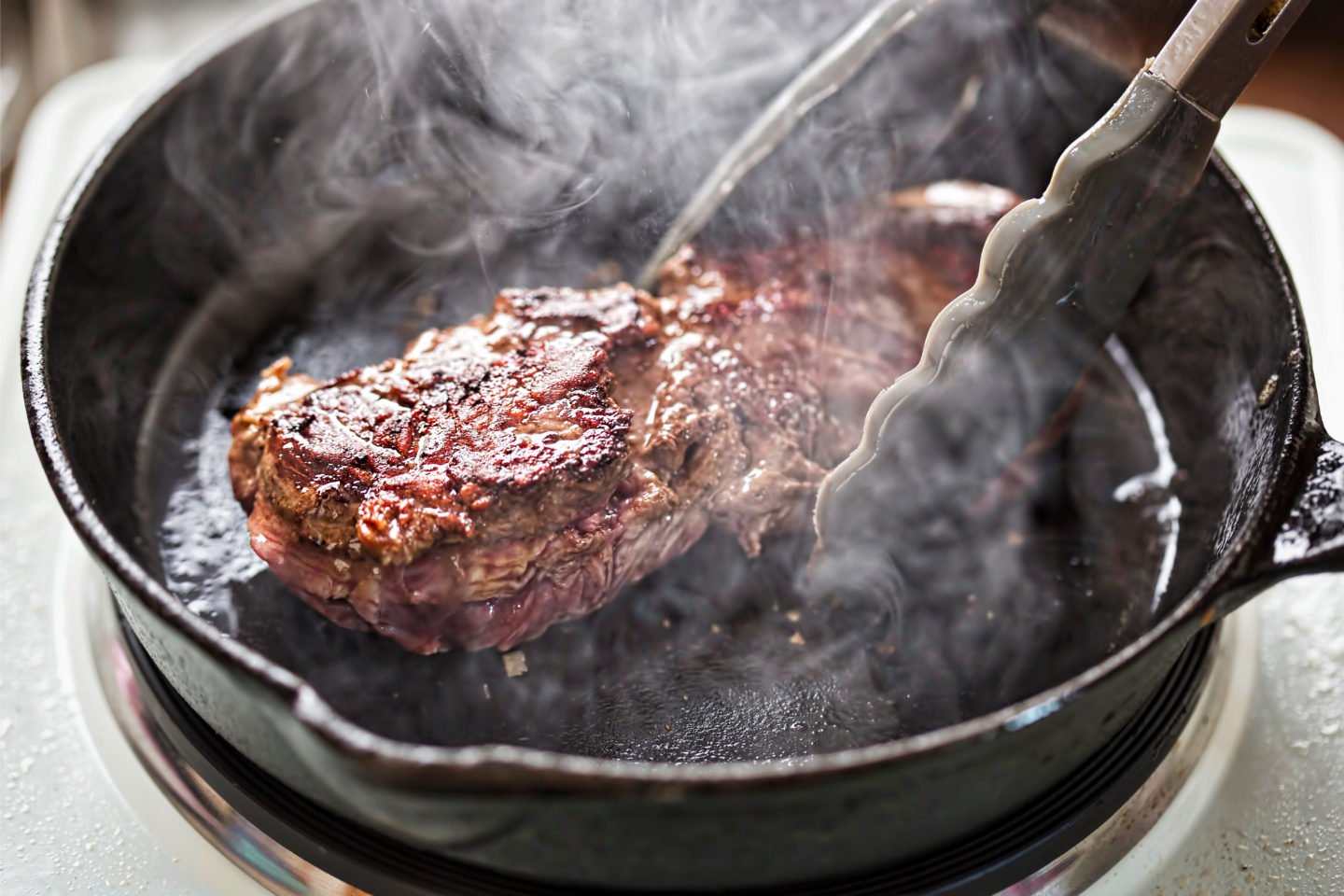 In a way, polymerized oil is a bit like plastic. It becomes hard and resists sticking. When you heat the entire pan at a sufficiently high temperature, the oil bonds permanently to the raw cast iron. In this form, the oil protects the cast iron from food and air.
Although most cast-iron cookware now comes pre-seasoned, all it takes to ruin your cast iron skillet's seasoning is for it to be left sitting in water once. Also, since the pans come already seasoned, most cast-iron newbies don't know how to re-season their pan until they research it online.
When your cast iron pan needs to be reseasoned, you essentially have to repeat the process the professional did by building up polymerized fat in layers.
What Is the Best Oil to Season Cast Iron With?
Depending on what you read, you will see a wide variety of recommendations of the best oil used for cast iron seasoning. We will go over some of the most common options below.
Most of the research we found suggests using Crisco or canola oil for seasoning cast iron.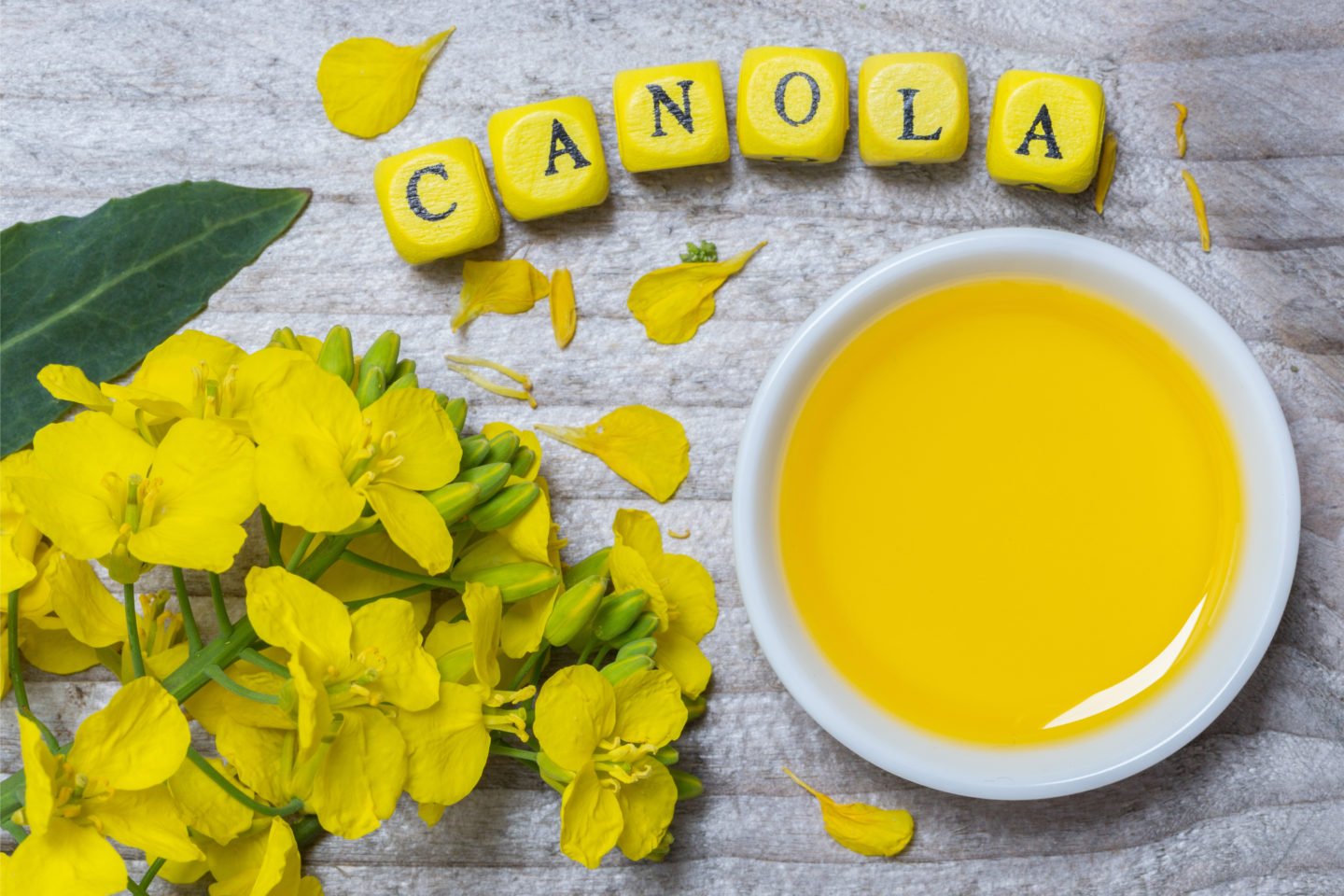 Still, quite a few love to season their cast iron skillets with flaxseed oil. However, the coating that you get with flax seed oil is 68% polyunsaturated fat and not as durable as the one you get with Crisco or canola oil. If you use flaxseed oil (also called flax oil) for seasoning your cast iron frying pans, be sure to follow the instructions carefully.
Lodge, the leading manufacturer of cast iron cookware, says you can use vegetable oil to season cast iron pans. Lodge also notes that if you use animal fat to season your cast iron cookware, the fat can go rancid if your cookware is stored for long periods of time without being used.
How Much Oil Do You Use to Season a Cast Iron Skillet?
Your goal is to get an extremely thin layer of oil on your entire cast iron pan before you put the pan into your hot oven.
Why Is a Seasoning Oils Smoking Point Important?
Here are the smoke points of some of the various types of seasoning oil that are commonly used for seasoning cast iron.
Canola oil: 400-450°F
Refined grapeseed oil: 475°F
Crisco or another solid shortening: 490°F
Regardless of the oil's smoke point, they will all still polymerize on your pan at 350 degrees Fahrenheit. Keep in mind that seasoning cast iron cookware at 450 degrees Fahrenheit is ideal. This is assuming your oil layer is very thin and that you heat it for enough time to let it reach a dry state. You will know your pan is dry after it no longer feels tacky or sticky to the touch once cooled.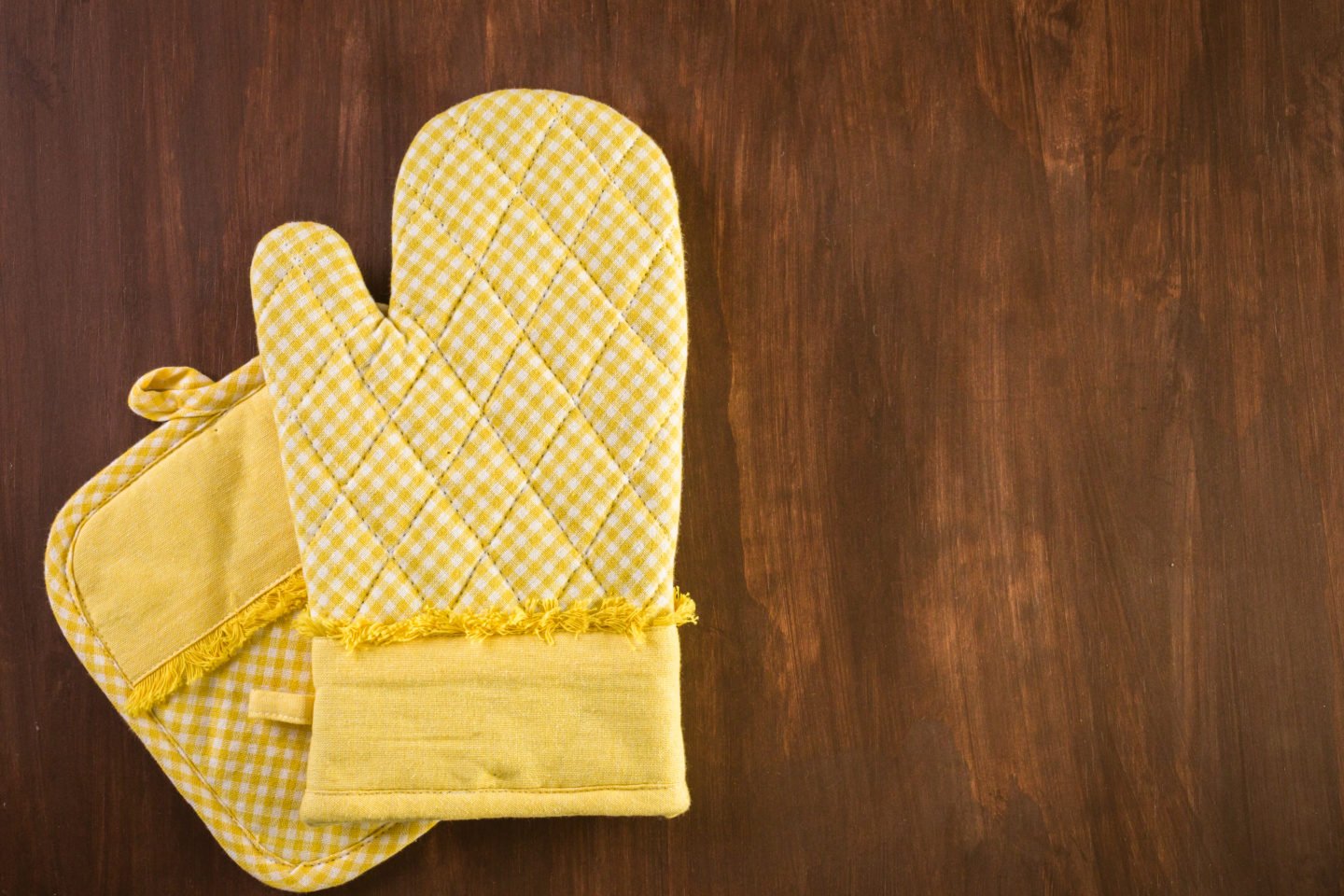 This is important: always use an oven mitt or potholders. Never allow synthetic fibers such as those found in your microfiber cloths to touch your hot cast iron pans. They will melt when they get too hot and fuse to the cast iron. Then, you will have a whole different problem to deal with.
When Seasoning a Cast Iron Pan, Do You Keep the Temperature Below the Oil's Smoke Point?
You need to get the temperature of the oven up to the oil's smoke point or slightly higher. It needs to be there for the polymerization process to occur.
How to Season Cast Iron Cookware
Fortunately, the process for seasoning cast iron cookware (or re-seasoning it) is pretty straightforward and simple. Before you start, carefully examine your cast iron cookware to make sure there is no rust anywhere on the pan.
How to Remove Rust from Cast Iron Pans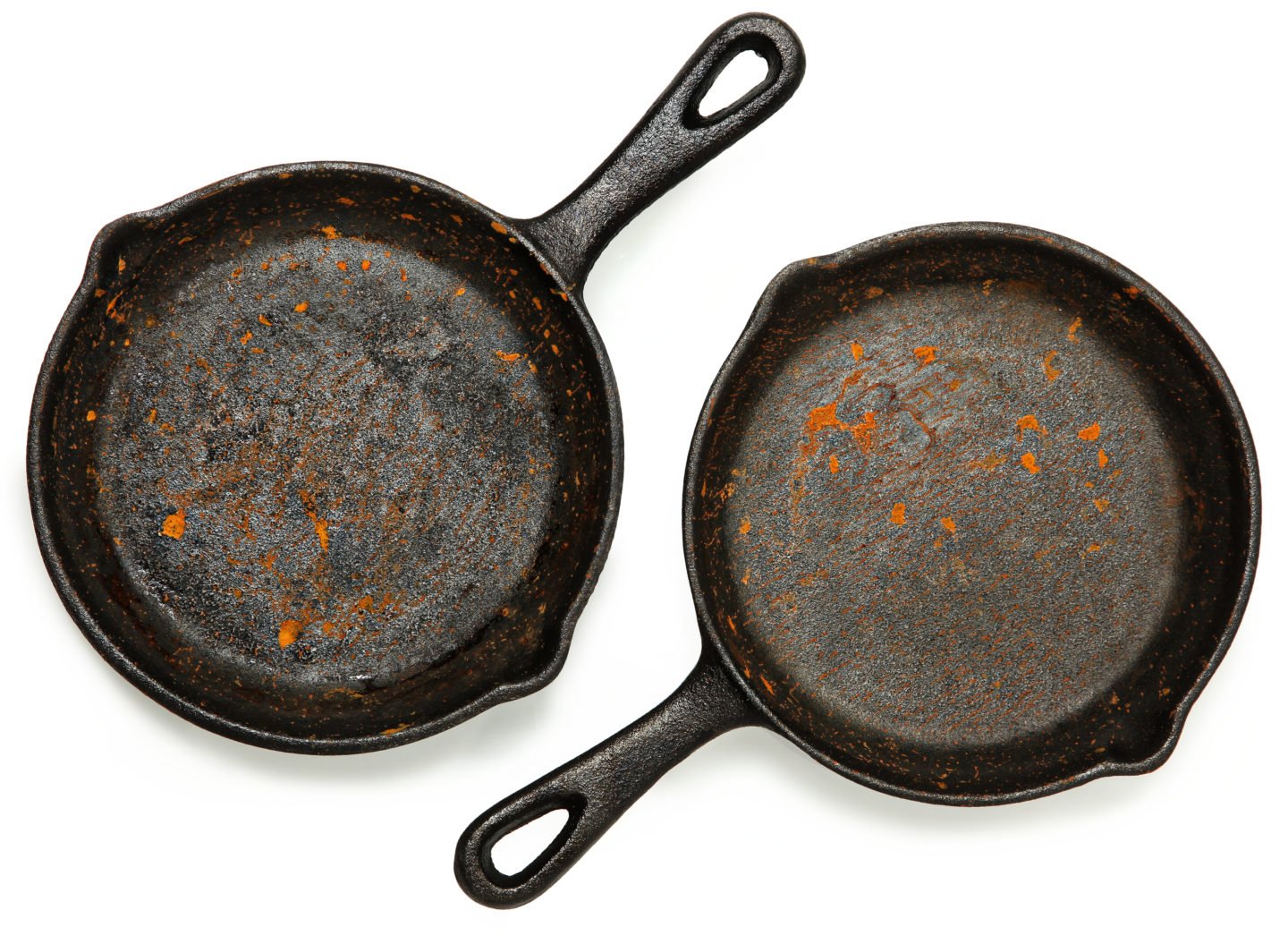 If you spot even a speck of rust, you will need to remove it before proceeding with the seasoning process. To remove the rust, scrub your pan vigorously with steel wool. Using some coarse kosher salt will also help to remove stuck-on particles and rust.
You can also use dish soap if it helps you get the rust off of the pan. Most experts recommend Dawn specifically. Scour the pan inside and out just to be on the safe side.
Note: If you are restoring vintage cast iron, follow the detailed instructions at Cast Iron Collector or our guide for best results.
Steps for Seasoning Cast Iron Cookware
Follow these simple steps precisely and your cast iron cookware will be as good as new. Again, be sure you're preheating your oven to 450 degrees Fahrenheit.
Step 1: Clean the Cast Iron Pan Thoroughly
The first thing you have to do is thoroughly clean the cast iron pan you're preparing to season. If your pan has any rust on it, follow the steps above to remove any rust.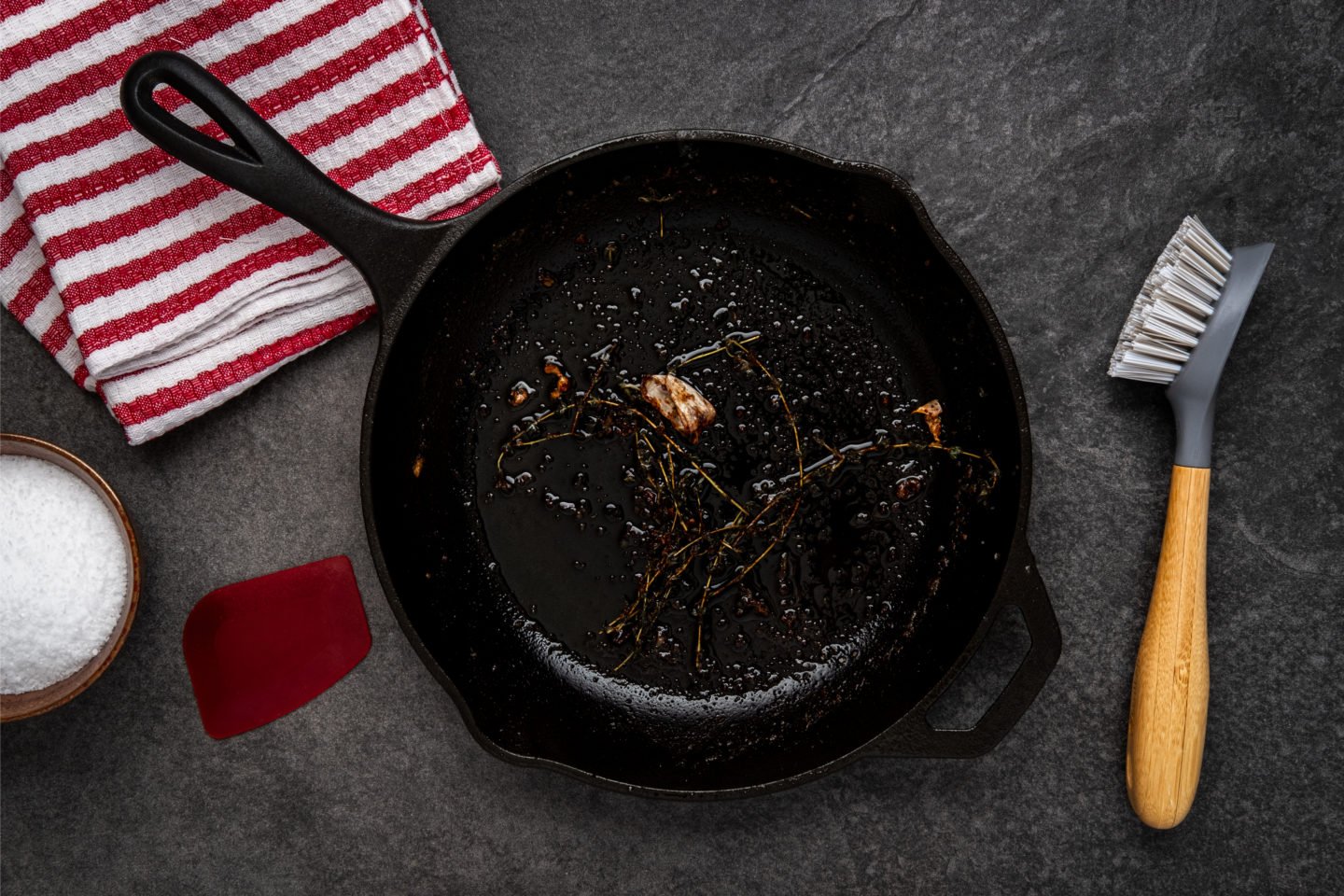 There is a myth that you can't use soap on cast iron skillets. This isn't entirely true. You can actually use soap on your cast iron if you absolutely have to. For one thing, soap can help you get the smoothest possible coating because it will remove any remaining tiny food particles. The key is making sure you thoroughly rinse the soap off of it after scrubbing.
To get your cast iron pan super clean, use a brush with stiff bristles that are non-metal.
After scrubbing your pan, run it under hot water for as long as you need to to ensure that it is completely free of any food particles or soap.
Step 2: Completely Dry the Pan
After washing your pan, dry it completely with a paper towel or microfiber cloth. After you hand-dry your cast iron pans, put them on the stovetop for a few minutes on medium to high heat. This will help any residual water molecules to evaporate.
Keep in mind that any moisture that remains will interrupt the seasoning process, so your pans need to be completely dry.
Step 3: Rub your Cast Iron Cookware with Oil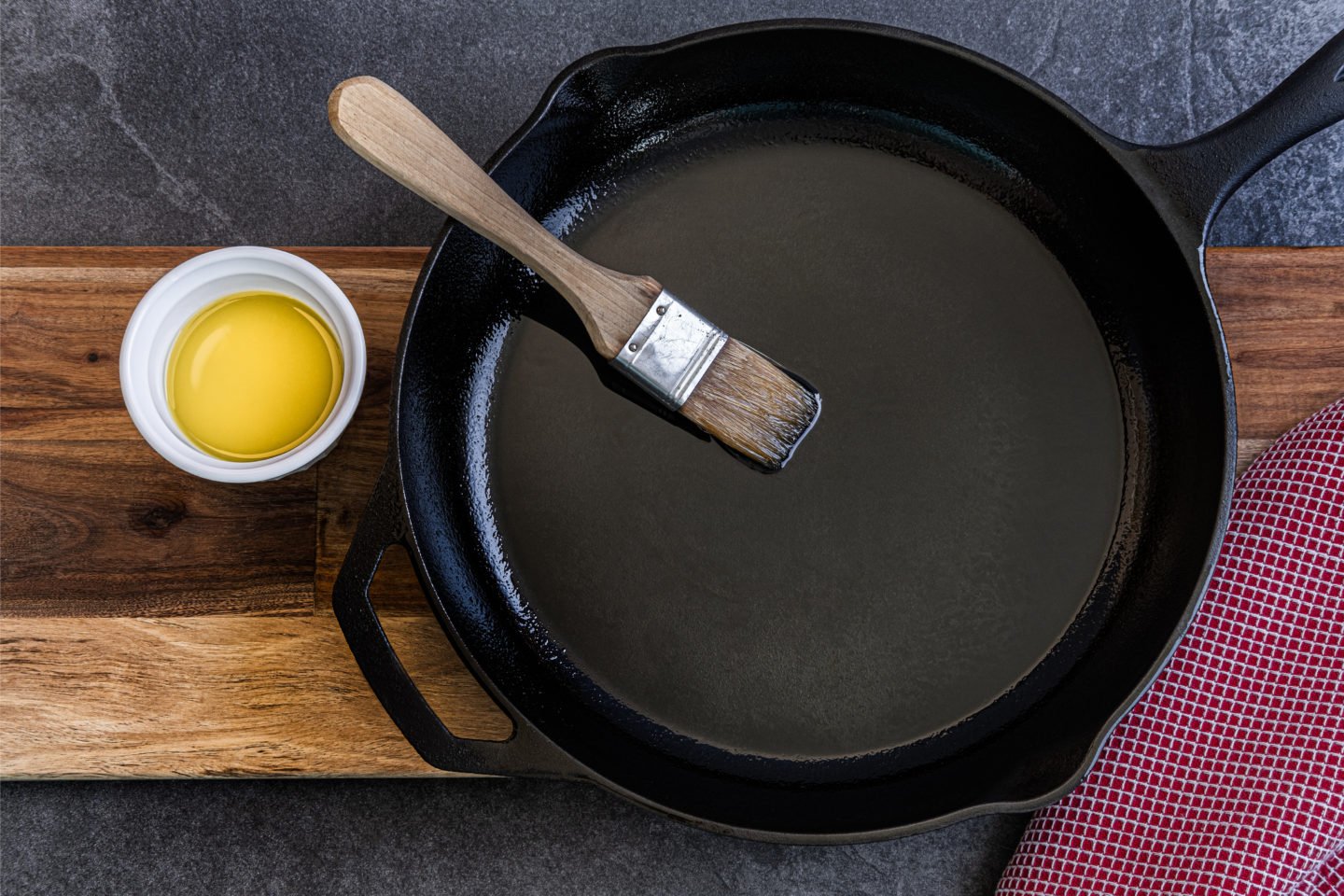 Using your oil of choice, rub your pan inside and out using a paper towel or microfiber cloth. Keep in mind that you will have to throw this away when you're done. Be sure to choose an oil with a high smoke point so that you don't fill your oven and house with a smoky haze.
Your goal is to achieve a patina of fat. Rub the oil into your pan with a paper towel until the pan no longer looks greasy. Then, take a clean microfiber cloth to rub off as much of the oil as you can. Leaving too much oil on the cast iron will cause it to form pools. The end result will be droplets of polymerized oil that are hardened in your cast iron pan.
Wipe the excess oil off until the pan looks glossy but not wet.
Step 4: Put Your Cast Iron Pan in the Oven
Cover the bottom of your oven with aluminum foil so that any oil that drips from the pan will drip onto the foil. Heat your oven to 450 degrees Fahrenheit.
Next, put your cast iron pan in the oven upside down. Let it stay in the heated oven for one hour.
At this point, you can allow the pan to cool in the oven. However, you will benefit from repeating the entire process three to four times. Doing so will get a nice solid fat layer baked into your cast iron pan.
Step 5: Moving Forward, Take Good Care of Your Cast Iron Cookware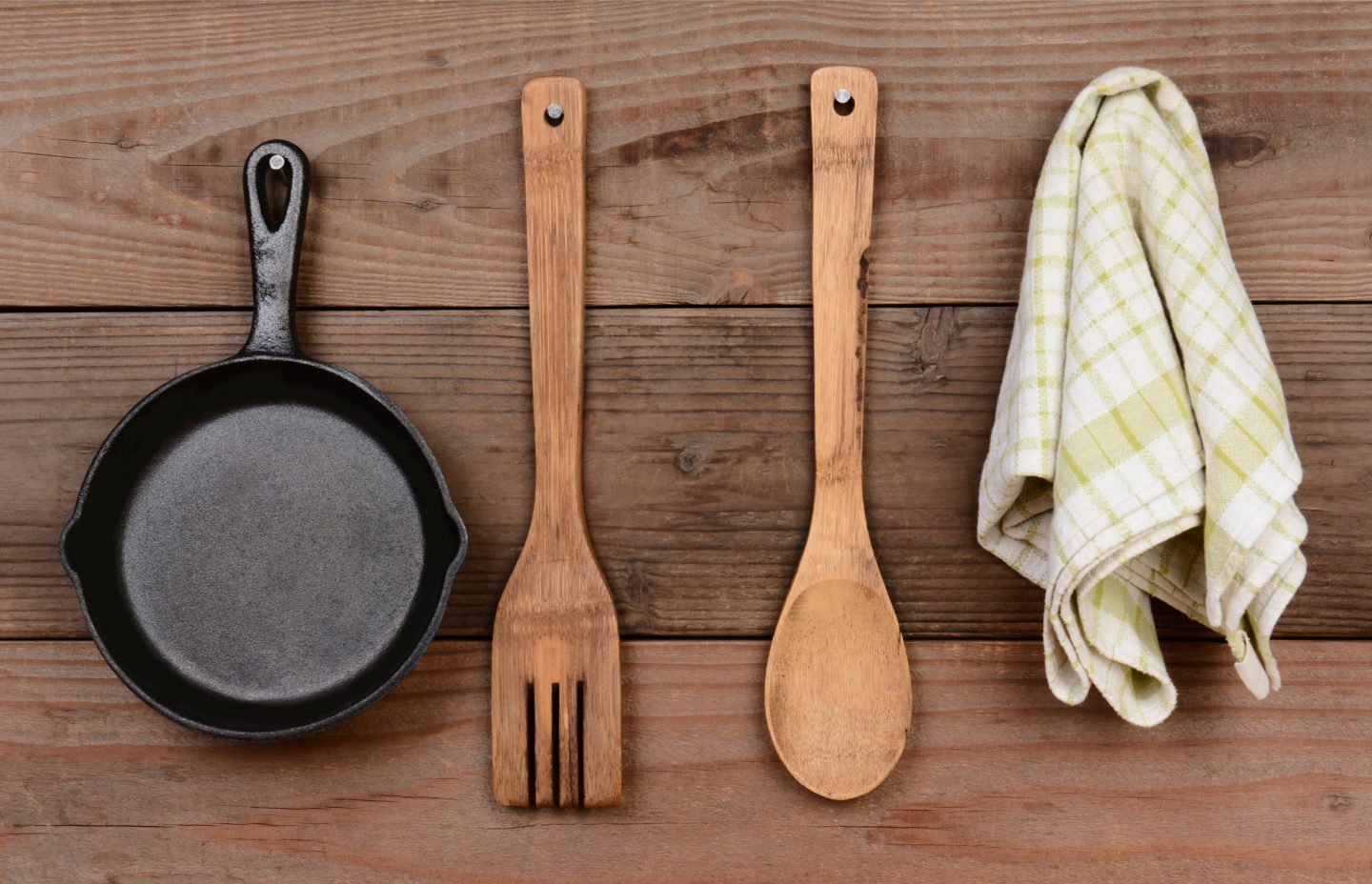 Once your cast iron skillet is nicely seasoned and has an excellent cooking surface, you're ready to cook delicious meals. To keep it this way, avoid cooking acidic foods in the pan. And above all, don't let it sit in water.
Technically, once your pan is seasoned, it should be highly resilient. However, it's impossible to get a perfect layer of fat. If there is even a tiny hole somewhere on the surface, water can get in and cause your pan to rust.
Also, cooking acidic foods like tomato sauce or recipes that contain lemon juice isn't good for your cast iron cookware. The acid will corrode your cast iron cookware's seasoning. Instead, use a stainless steel pan for these recipes.
If you mess up and leave your pan in water or cook acidic foods in it, it's not the end of the world. Simply repeat the seasoning process.
Important: Never put your cast iron cookware in the dishwasher.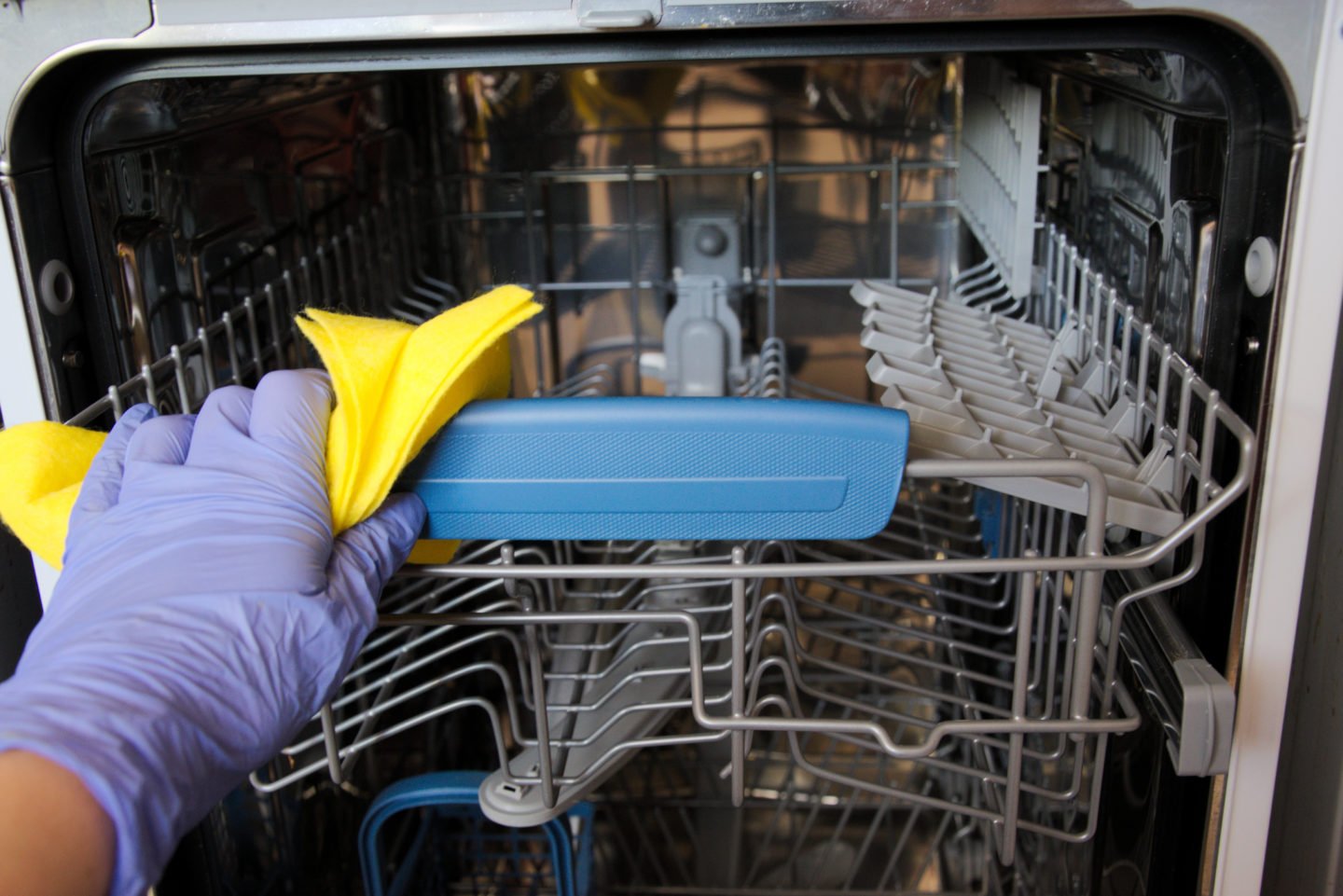 FAQ
Below, we have compiled a list of the most commonly asked questions about cast iron seasoning.
Can You Substitute Olive Oil for Vegetable Oil When Cleaning the Cast Iron Skillet?
Technically, you can use olive oil to season cast iron, but other oils that work better.
Can You Use Coconut Oil or Avocado Oil to Season Cast Iron?
As with olive oil, you can use refined coconut oil to season cast iron, but there are better oils to use. Never use unrefined coconut oil because it has a low smoke point.

We don't recommend using avocado oil for seasoning cast iron.
Can You Season a Cast Iron Skillet with Bacon Grease?
Yes, you can use bacon grease or lard to season cast iron skillets. However, if you don't use your cast iron frequently, the animal fat can go rancid and create an unpleasant odor and taste in your cast iron pan.
Can You Season Your Cast Iron Pans with Peanut Oil or Mineral Oil?
Never use mineral oil for seasoning cast iron pans. However, you can use peanut oil if no one you cook for has a peanut allergy. To be safe, it's better to use other cooking oils. The same goes for soybean oil.
What Is the Ideal Surface Temperature for Seasoning a Cast Iron Pan with Canola Oil?
Experts recommend 450 degrees Fahrenheit for oven seasoning cast iron pans with canola oil.
Why Is the Surface of Your Cast Iron Cookware Rough?
If you feel a rough texture on your cast iron skillet, this is sand. This is completely normal. The sand used to be removed when the cast iron was processed, and this is why vintage cast iron skillets are incredibly smooth.
How to Tell If a Pan Is Made from Cast Iron
A cast-iron skillet or pan is made of iron that has been alloyed with a small amount of carbon that serves to harden the material. The first giveaway that indicates a pan is cast iron is the weight of the pan.
Additionally, the brand name will give you a clue as to whether or not a pan is made of cast iron. Some companies that make cast iron cookware are Lodge, Camp Chef, Griswold, Le Creuset, and Cuisinart.