Whether you're looking to make some top-notch barbecue or a traditional pot roast, it's hard to replace beef brisket. Though when your butcher is fresh out, or if you're looking for a vegetarian alternative, you might need to get creative. Luckily, there are a few beef brisket substitutes worth considering.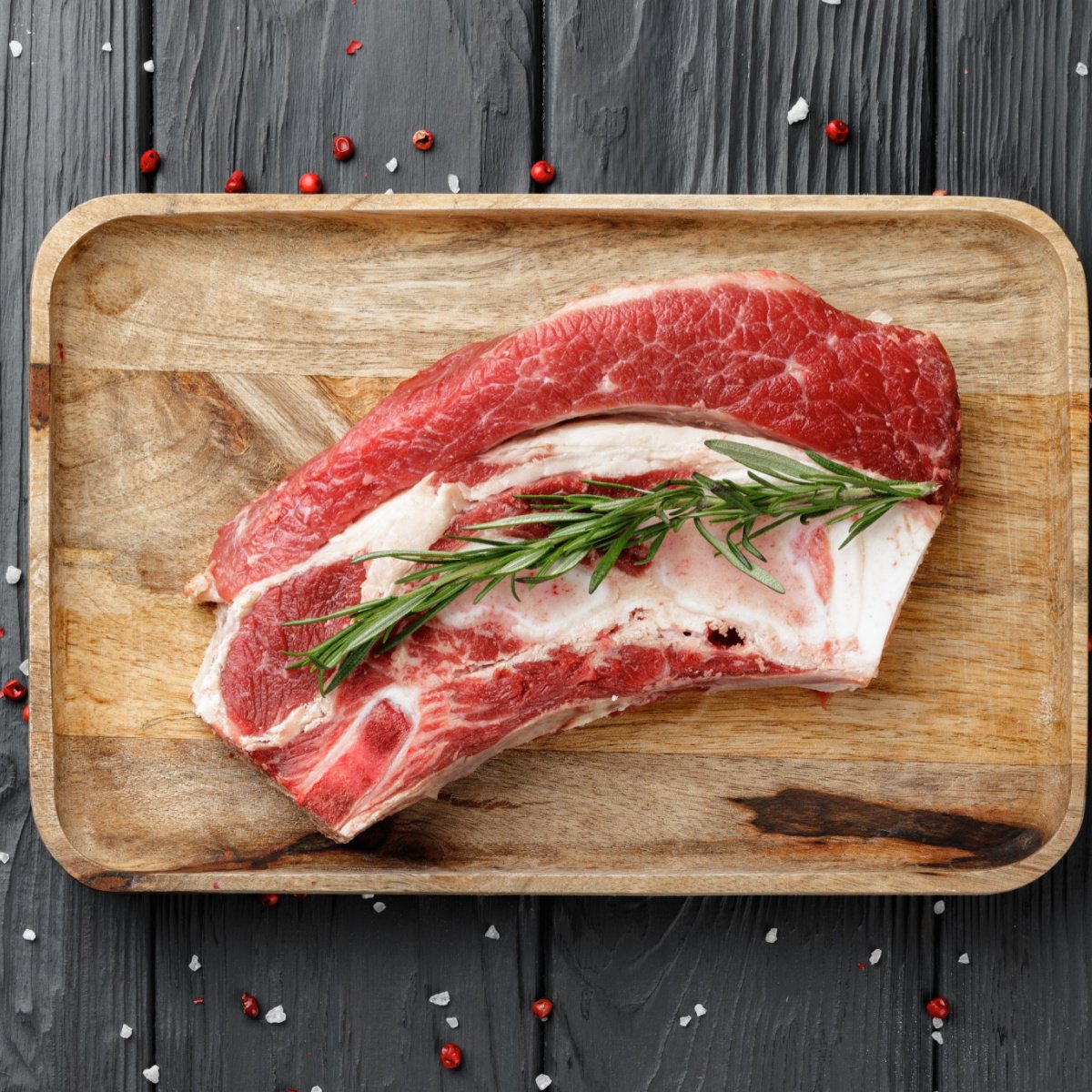 As long as you're not vegan or vegetarian, the best substitute for beef brisket is probably pork brisket. It has a good mixture of lean meat and fat and can be prepared in much the same way as beef. If you're looking for a vegetarian-friendly option, you might want to look at one of the other options listed below.
Table of Contents
Best Beef Brisket Substitutes
1) Pork Brisket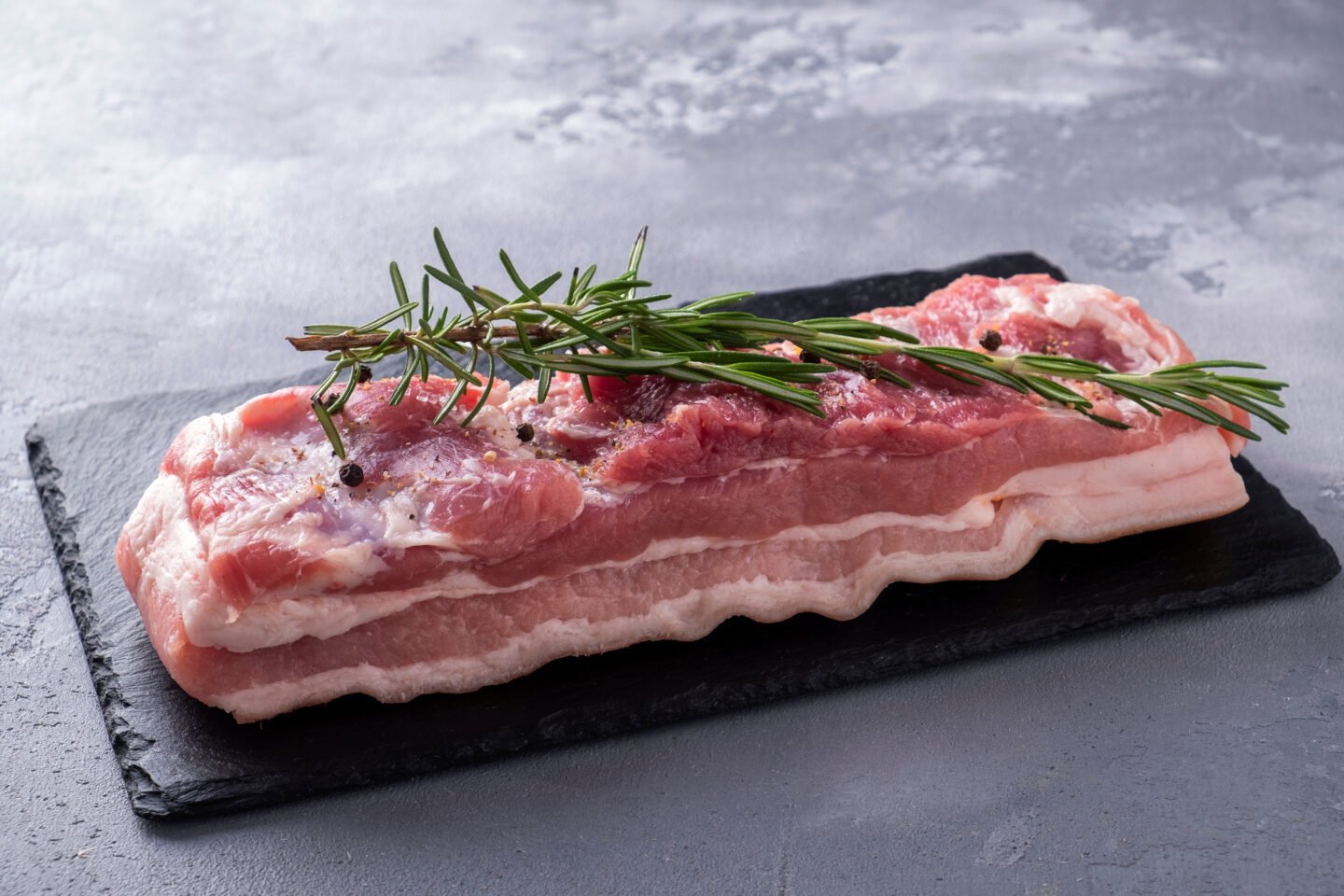 Even though it comes from a totally different animal, pork brisket is probably the closest match to beef in terms of flavor and texture. It's a great choice for barbecue, especially with the right rub. And while it might be a bit tougher when carving, the final product will be melt-in-your-mouth tender.
Pork brisket is a good choice because it has a high amount of fat to work with. This keeps the meat from drying out while cooking and adds plenty of deep, rich flavor.
2) Chuck Roast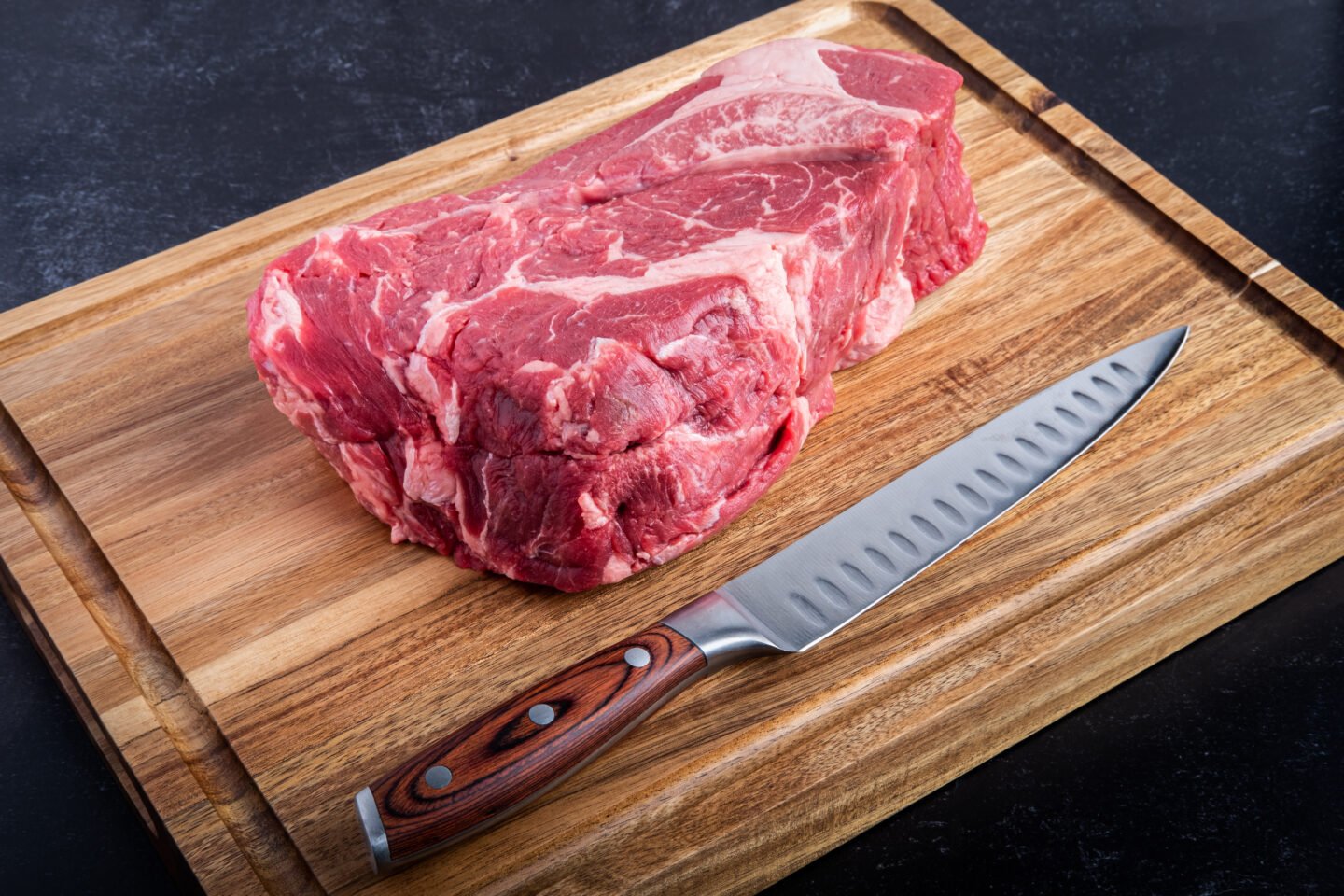 What we like best about chuck roast is its versatility. While pork might have a similar flavor, chuck roast works perfectly for both barbecue and beef roast. It has a big, bold beefy flavor and is almost as tender as the real thing.
The best thing about chuck roast is that it shreds just as nicely as brisket. This means it's never tough when prepared properly and is even tender enough for sandwiches.
3) Short Ribs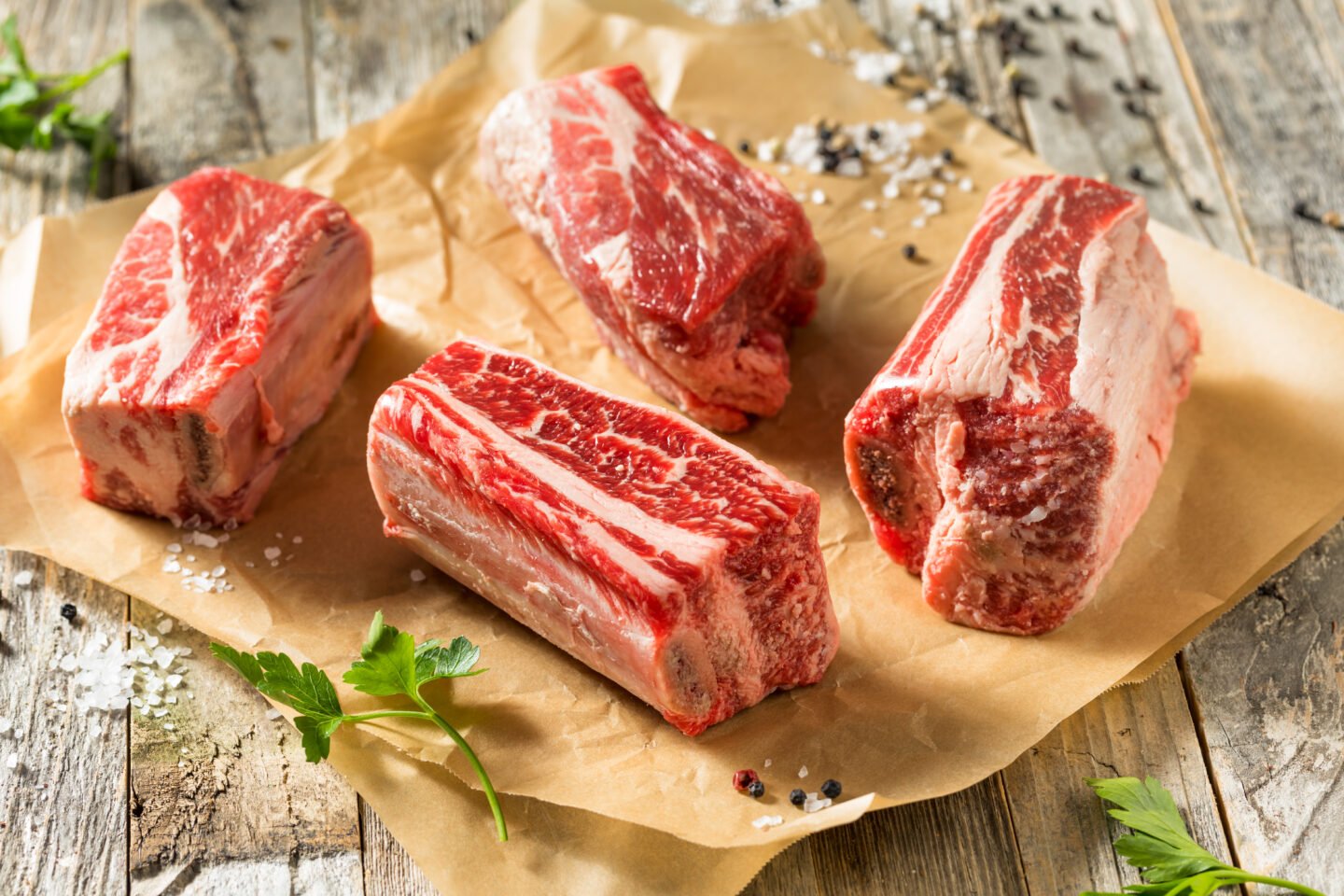 If a moist and flavorful cut of meat is what you're looking for, you can't do better than short ribs. These little guys don't look quite like brisket, and often, they come with the bones still attached, but you can prepare them in much the same way. The finished product will be a truly high-end flavor that works in many of the same dishes as brisket.
The only factor to remember is that short ribs are tougher than brisket. Luckily, they also have more fat, so you can cook them a bit longer without worrying about them drying out. It's a bit of extra work, but they'll be worth it in the end!
4) Tri-Tip Roast
Brisket, chuck roast, and short ribs must be cooked for quite a long time before they're fit to eat, which can be inconvenient when looking for a quick dinner. If you want an alternative that can reduce cooking time, tri-tip is the way to go. Whether you want to roast, grill, or smoke it, the results won't disappoint you.
Tri-tip roast has a deep and hearty flavor that isn't quite like brisket but is delicious nonetheless. It's big enough to feed a crowd making it an all-around practical meat option.
5) Lamb Roast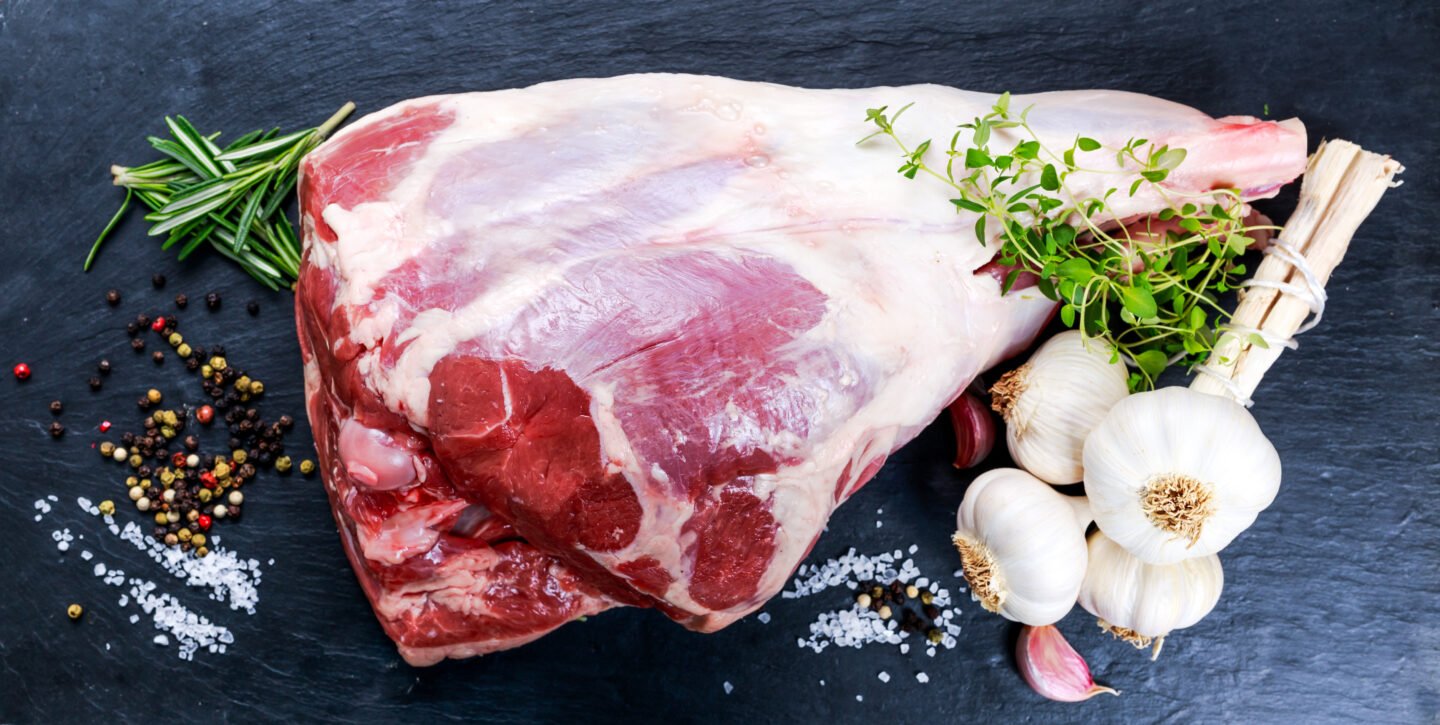 Lamb is an option that not everyone considers at first, probably because they've never cooked with it before. But if you give lamb roast a chance, you'll find that it delivers bold flavor and tender texture that's great in all kinds of dishes. If you're looking for a specific cut to try, forequarter cuts or shoulder chops are a good place to start.
Just be aware that lamb has a strong and distinctive flavor. It's not quite as gamey as venison, but don't think that you'll be able to serve it to diners without telling them in advance.
6) Seitan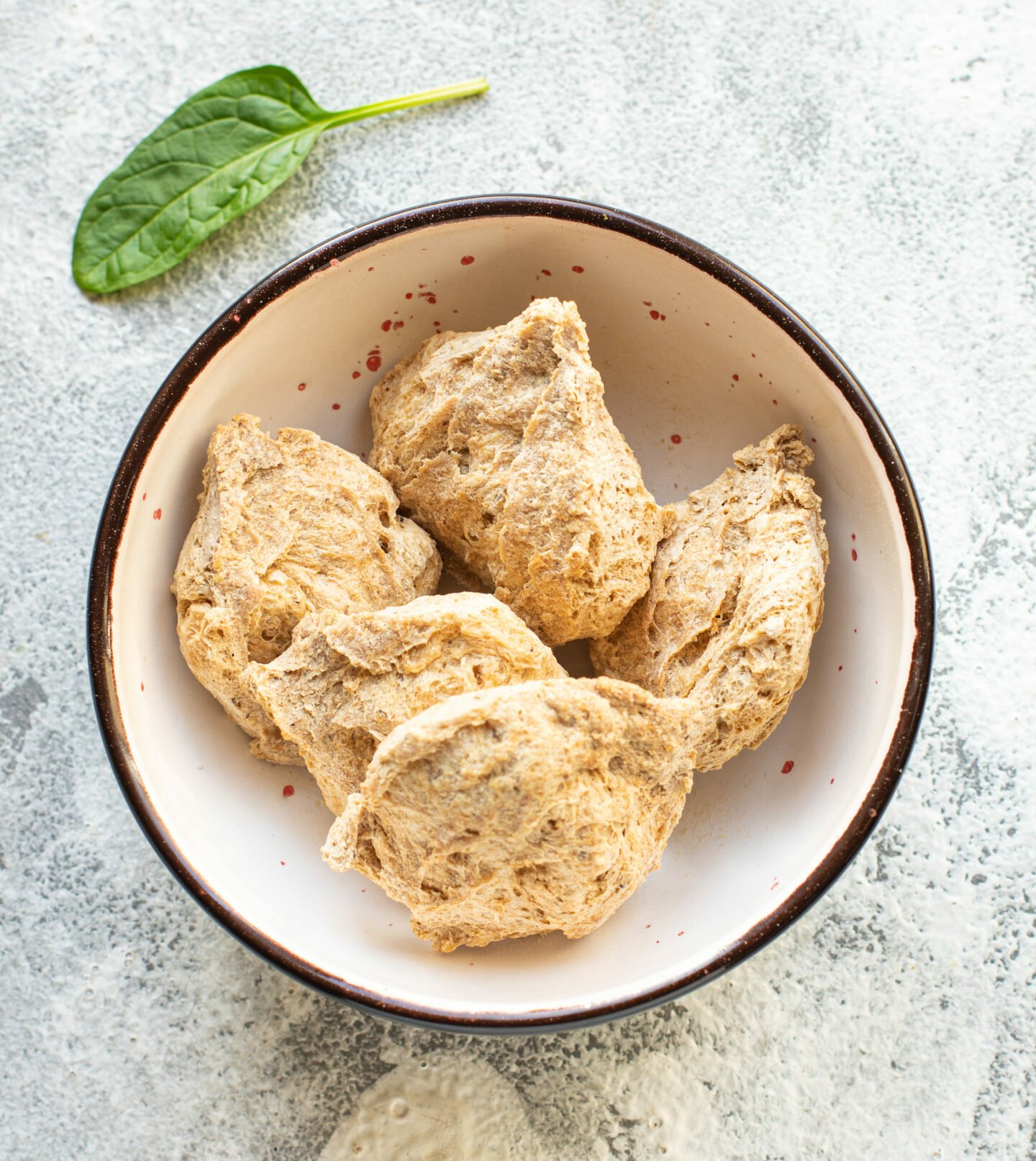 Seitan is a meat alternative made from wheat gluten which can be found in most grocery stores. It has a soft and chewy texture similar to real meat and can work well for barbecues, roasts, sandwiches, and many other dishes. While there are plenty of meat substitutes around today, we like this one the best for its naturally grainy texture that simulates meat grain.
The best part of cooking with seitan is that it does a great job of soaking up whatever flavors it's cooked with. While it doesn't bring much flavor to the dish on its own, the right seasoning can really push it over the edge.
7) Jackfruit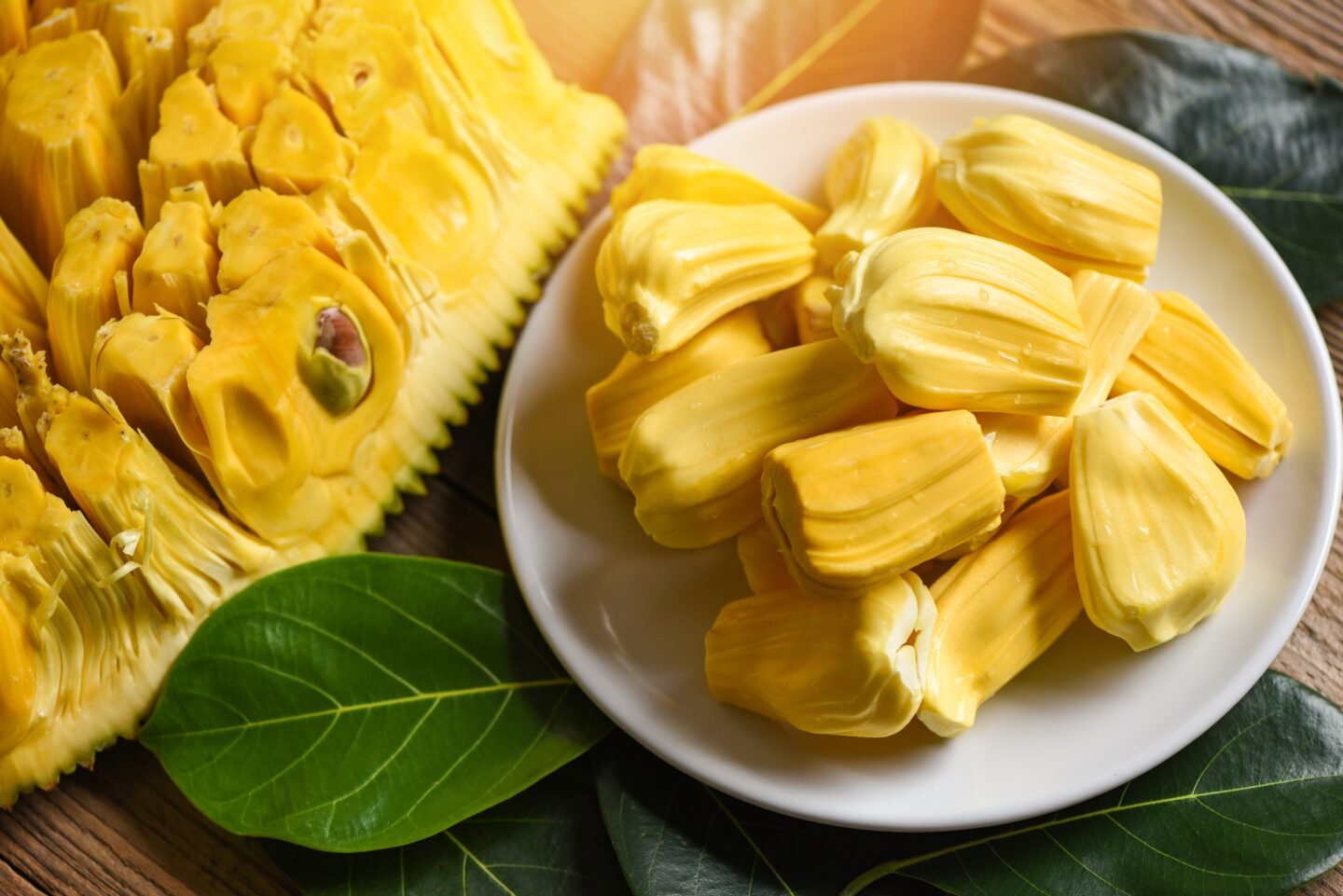 Another vegan alternative that you might not immediately think of is jackfruit. If you've never seen one before, it's a large green fruit with a tough exterior and white interior. While some parts of the fruit are soft and juicy, others have a grainy, meatlike texture that is used in many vegan pulled pork sandwich recipes.
Just like seitan, it doesn't have a particularly meaty texture, so you'll have to season it carefully for the right effect. It's also not well-suited to roasting, so try and stick to barbecue recipes on this one. Though with a little sauce and some deep char from the grill, it can do a good job of scratching that barbecue itch.
Summary Table
| Substitute | Notes |
| --- | --- |
| Pork Brisket | You'll be surprised at how similar this pork variety tastes to the traditional version, with just a slightly different texture. |
| Chuck Roast | If you want a tender cut of beef for a roast, it's hard to beat chuck. |
| Short Ribs | A bit different in flavor and texture, though dinner guests will love the rich taste. |
| Tri-Tip Roast | Tri-tip has a stronger flavor than brisket, but it cooks lightning-quick. |
| Lamb | Another non-beef option worth considering is lamb, which has a characteristic flavor. |
| Seitan | We like seitan the best of all imitation meat products since it has a nice grain texture. |
| Jackfruit | While it might not need to be heavily seasoned, jackfruit brings a surprisingly meat-like texture when properly prepared. |
Related Questions
Is corned beef brisket the same as brisket?
Corned beef is actually the same cut of meat as beef brisket, but one that's been brined to change the flavor. This brining process impacts the taste, so you might not immediately recognize their similarities. However, they both have the same tender texture and grain.
Is brisket always beef?
Traditionally, the term brisket referred to beef, but you can also find pork or lamb brisket these days. If you see meat labeled 'brisket,' you can assume it's beef.