Brisket is a favorite cut of beef among meat lovers. That piece of meat comes from the chest of a cow and is extremely flavorful. In particular, point and flat briskets are now among the most popular cuts of brisket. But how do they really differ?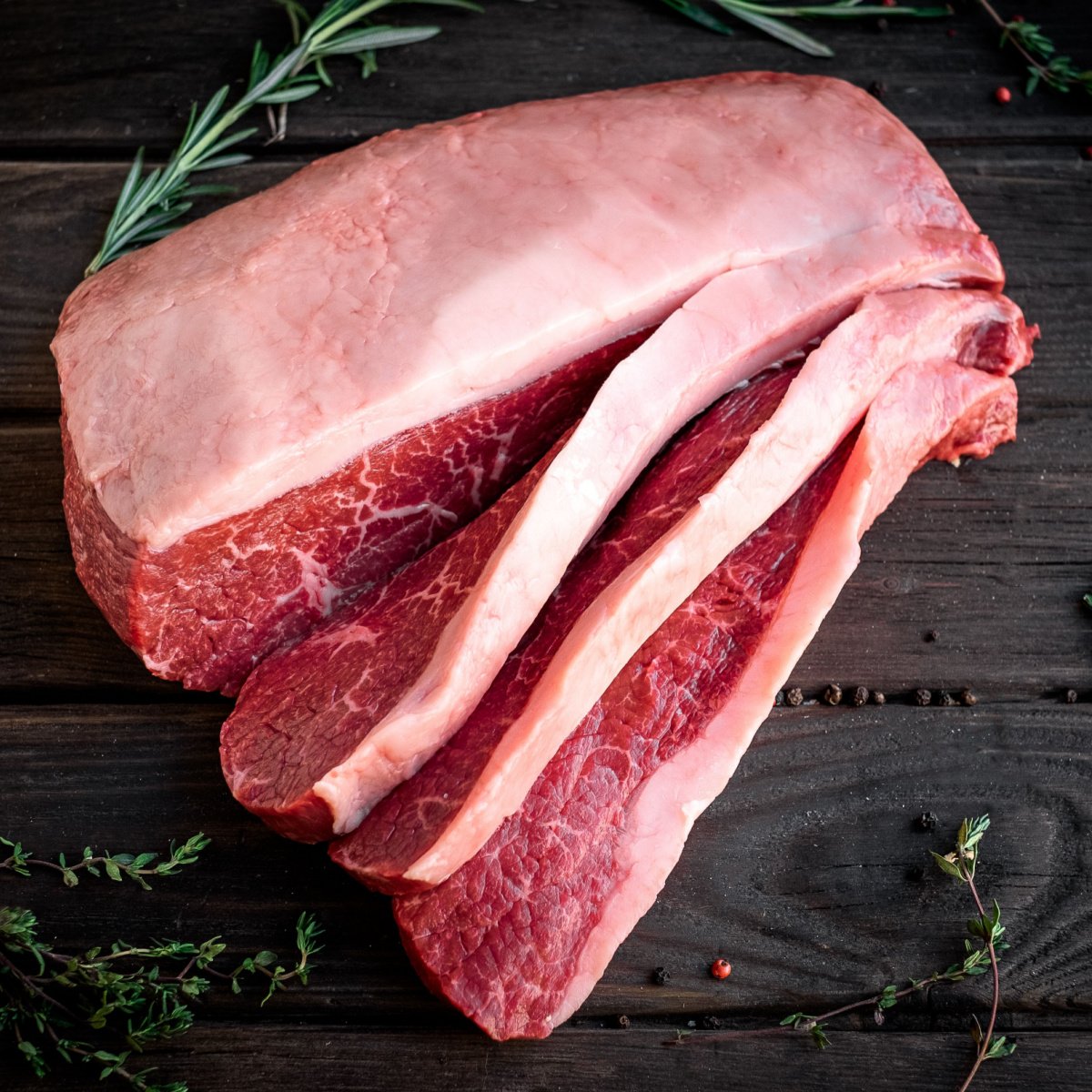 The major difference between the brisket point and flat is in how the meat is cut. They also differ in their thickness and the presence of fat. In short, the flat brisket is more densely packed and has less fat content. Meanwhile, the point brisket has more fat. The meat was directly attached to the rib cage and takes more finesse to cut away.
These are just a couple of differences, however. This doesn't tell you much about how they differ in taste, texture, shape, and other characteristics that make each cut unique. So, if you would like to know more about these differences, read on!
Table of Contents
What is Brisket Point?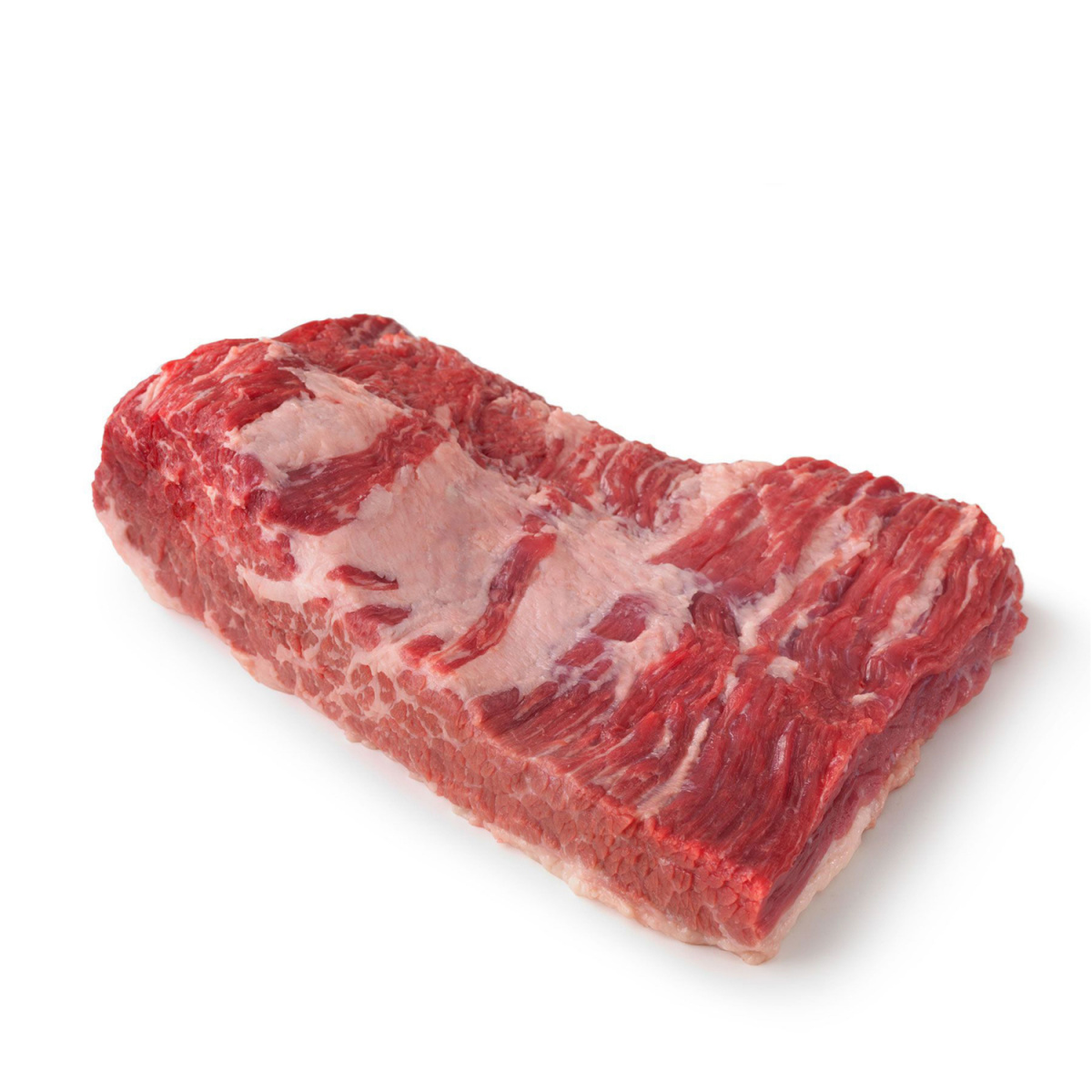 The brisket point has several layers of fat, which form a marbled pattern throughout the flesh and connective tissues. The scarcity of meat may not be ideal for those who love chomping and chewing a juicy piece of beef. That's because after cooking, all the fat melts away, leaving a rich beefy flavor from a thin layer of meat.
Many butchers refer to this cut of meat as the "nose" because it was cut from the tip of the brisket and has a pointed end. Also, it comes in the shape of a triangle, a significant difference from its flat counterpart. Furthermore, this meat cut is very thick. But because of the fat marbling, you will get an excess of texture and flavor.
Since the brisket point is served in smaller sizes, people have greater control over the number of servings they consume. At the same time, customers have a better idea of how many orders they can afford to make to feed a group. Also, if you love to stay on point with your meat purchase, most likely, brisket points will not create any leftovers.
What is Brisket Flat?
As the name suggests, this meat cut is flatter and bigger when taken from the whole brisket. It is almost ¾ of the entire brisket after the butcher is done. However, it does not have considerable fatty tissues. So, it looks leaner and has a milder taste than other briskets, but when it's seasoned right, it tastes great.
The fat layer present comes off after cooking. Also, many prefer removing the fat before cooking to make a healthier meal. The fat content keeps the meat soft and tender after cooking. If it's removed early, you will easily end up with a dry cut of meat.
When it comes to the shape of a flat cut, it can be described as rectangular. This makes it easier to cut the meat into thin slices. As a result, it's the ideal type of meat for making delectable sandwiches.
Brisket flat is one of the most popular cuts of meat, and when it comes to the two, you are more likely to find the flat brisket than the pointed cut.
Comparison Table: Brisket Point vs Point
| | | |
| --- | --- | --- |
| Category | Brisket Point | Brisket Flat |
| Size | Small - ¼ of total brisket | Big - ¾ of total brisket |
| Thickness | Thick | Less thick |
| Fat Content | High | Low |
| Flavor | High | Low |
| Shape | Pointed or Triangular | Rectangular |
Differences Between Brisket Point and Brisket Flat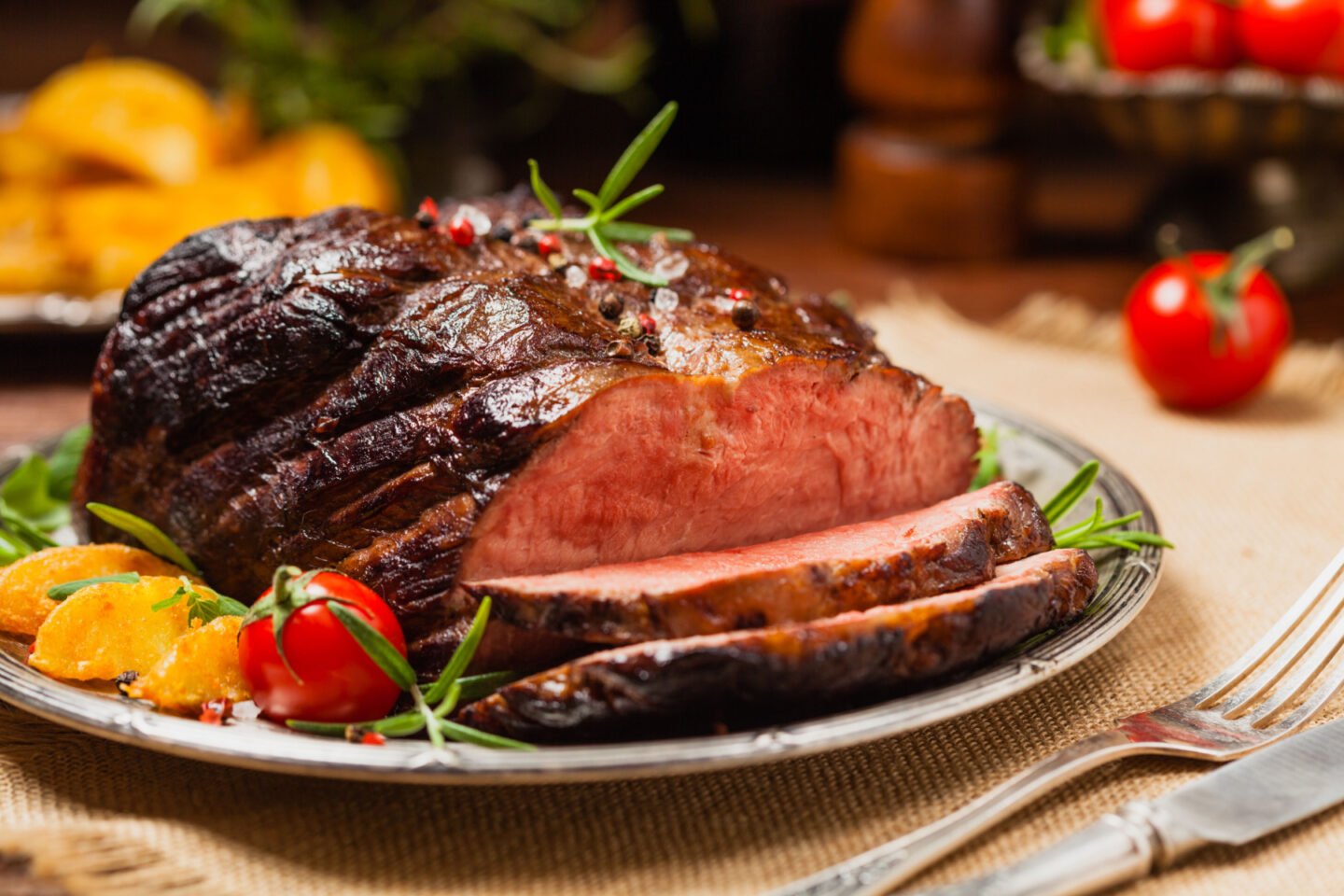 The above sections give a brief overview of each cut of meat and its specialties. Let's go deeper into the major variations that separate these two meat cuts.
1. Size
This is probably the best way to pull these two types of cuts apart. The size difference to the naked eye reveals everything. The flat cut is leaner and bigger in shape, as it comes from nearly three-fourths of the total brisket cut. A point, on the other hand, is a thicker piece of meat with pointed ends.
Also, the flat has a rectangular or box shape owing to its size, and the point cut is mostly triangular. Further, the flat cut is usually uniform on all sides and on top. The point does not have this feature, as the thickness can vary between the ends. This will cause a tricky situation while cooking, as they might not cook evenly.
2. Presence and Amount of Fat
Easily, brisket points have more fat than a flat cut. Due to its thickness, point meat has a big layer of fat that renders and leaves mostly no meat at the end of a cook. However, flat is a leaner version of the brisket with limited fat.
So, it is easier to cut them thinly after cooking. Owing to the fat available, points are the juicier meat used for mashing. This way, patties are effortless while working with brisket points.
3. Flavor
It goes without saying that more fat brings more flavor. On that note, the point cut is the most flavorful piece of meat. But, the flat does not match the brisket point in flavor! So, you might need to add seasonings and marinades from the outside to bring out the meaty taste.
By nature, the point cut gives a great meat palate, and when the fat comes out due to the heat, the meat is super moist.
4. Popularity
Since the flat cut offers better value for the money spent, it is the more dominant meat of the two. Due to the higher fat content, the amount of meat in a point brisket is meager. This might not go down well with food enthusiasts looking for a large chunk of meat in their meals.
Thus, whenever you go to your local grocery store, butcher, or supermarket, you will find more flat cuts than pointed ones.
5. Nutritional Information
Let's look at some of the nutritional differences between these two meat cuts.
| | | |
| --- | --- | --- |
| Nutrient | Brisket Point | Brisket Flat |
| Calories | 200 | 170 |
| Saturated Fat | 4.4 g | 2.2 mg |
| Sodium | 65 mg | 45 mg |
| Protein | 24 g | 28 g |
| Iron | 2.3 mg | 2.4 mg |
| Zinc | 6.2 mg | 6.7 mg |
From the above table, it is evident that, in all ways, brisket flat has more nutrition than the point version. As a result of the low fat and high protein content, it is beneficial to one's health.
However, if you want meat that needs to be succulent after cooking, you should opt for the point brisket. This is due to the presence of fat. So, it doesn't need marinades or dressings from the outside to make it taste good.
Final Thoughts
Both the brisket flat and the brisket point come from the same portion of the cow. The difference lies in the way it undergoes cutting after this. Brisket flat is leaner, while point meat is thicker and full of fat. The brisket flat has more meat as only a thin layer of fat is available.
Yet, go for the one that suits your needs when preparing for delicious barbecues!