Jump to Recipe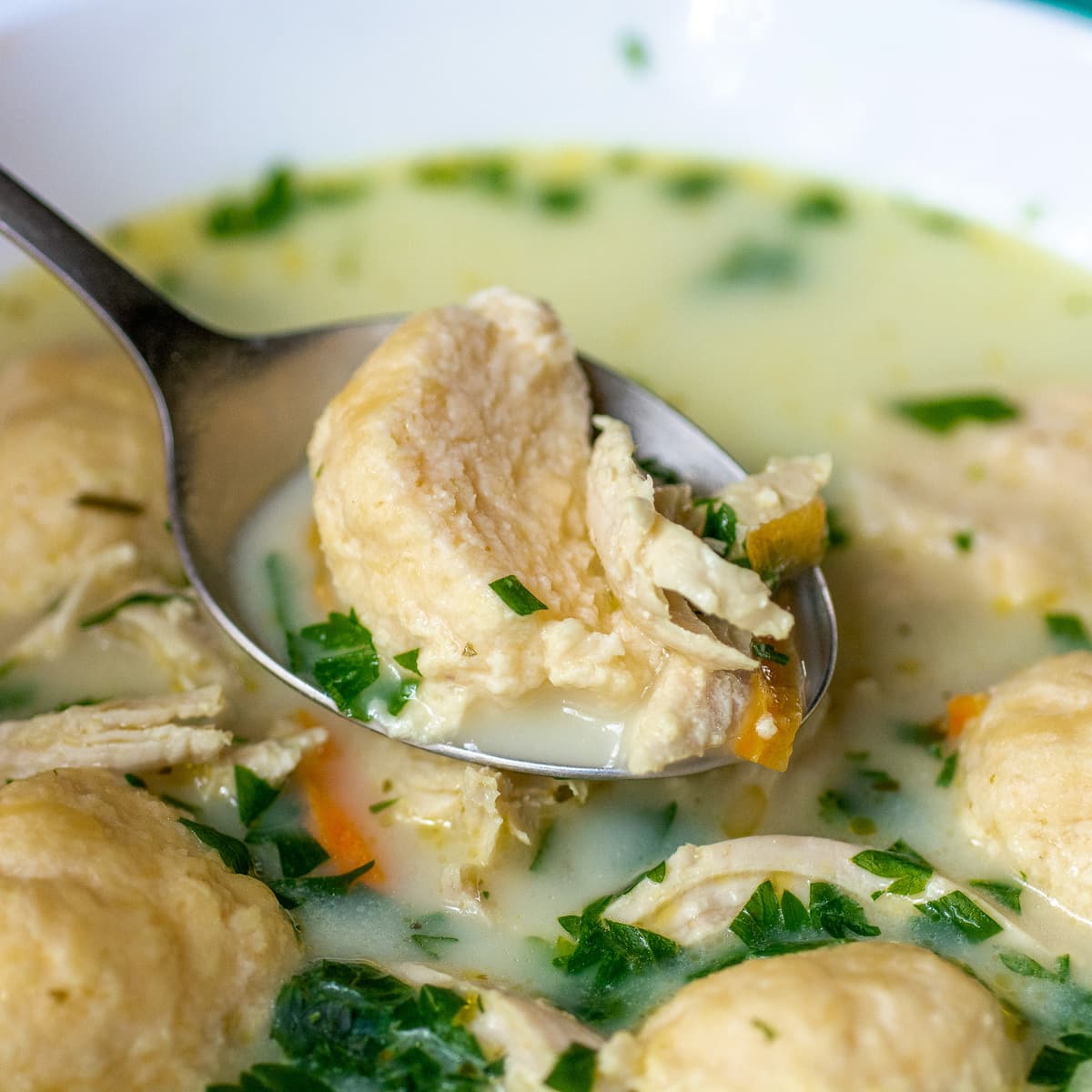 This keto chicken and dumplings recipe is hearty, comforting, filling, and of course, low-carb. It is also Whole30, Paleo, and Gluten-Free.
This recipe requires only simple ingredients and takes only 45 minutes to make. Even if you are the only one in your family that's following the keto diet, no one else will notice that this soup is low-carb since it is insanely delicious.
On its own, chicken soup is keto-friendly, but for this dish, the problem was the dumplings. But with the right ingredients, these dumplings turned out not just low-carb but amazing at the same time.
Table of Contents
What is Chicken and Dumplings?
Chicken and dumplings is basically a soup. Usually, it is made from chicken, broth, some vegetables, spices, and of course, dumplings.
Dumplings are made of dough. And it is exactly the dumplings that make the traditional chicken and dumplings not compatible with the keto diet. But with the right dough, it's possible to make the dumplings low-carb and keto-friendly.
How to Make Keto Dumplings
I've tried many different low-carb dumpling recipes before. But many of them were either too complicated or just tasted really weird. After some failures, I finally found the perfect keto dumplings recipe.
Here are the ingredients that you'll need for the dumplings:
Cream cheese
Shredded mozzarella cheese
Almond flour
Butter
Eggs
Xanthan gum
As you might've noticed, this dumplings dough is pretty similar to the famous fathead dough. But this dough recipe won't be as firm as the usual one, and that's how it should be. So don't worry if you'll have trouble making the dumplings. To make it easier, there's a simple trick: use wet hands to form the dumplings.
Note: don't try substituting the almond flour with coconut flour. Coconut flour tastes differently and the dough texture won't be the same.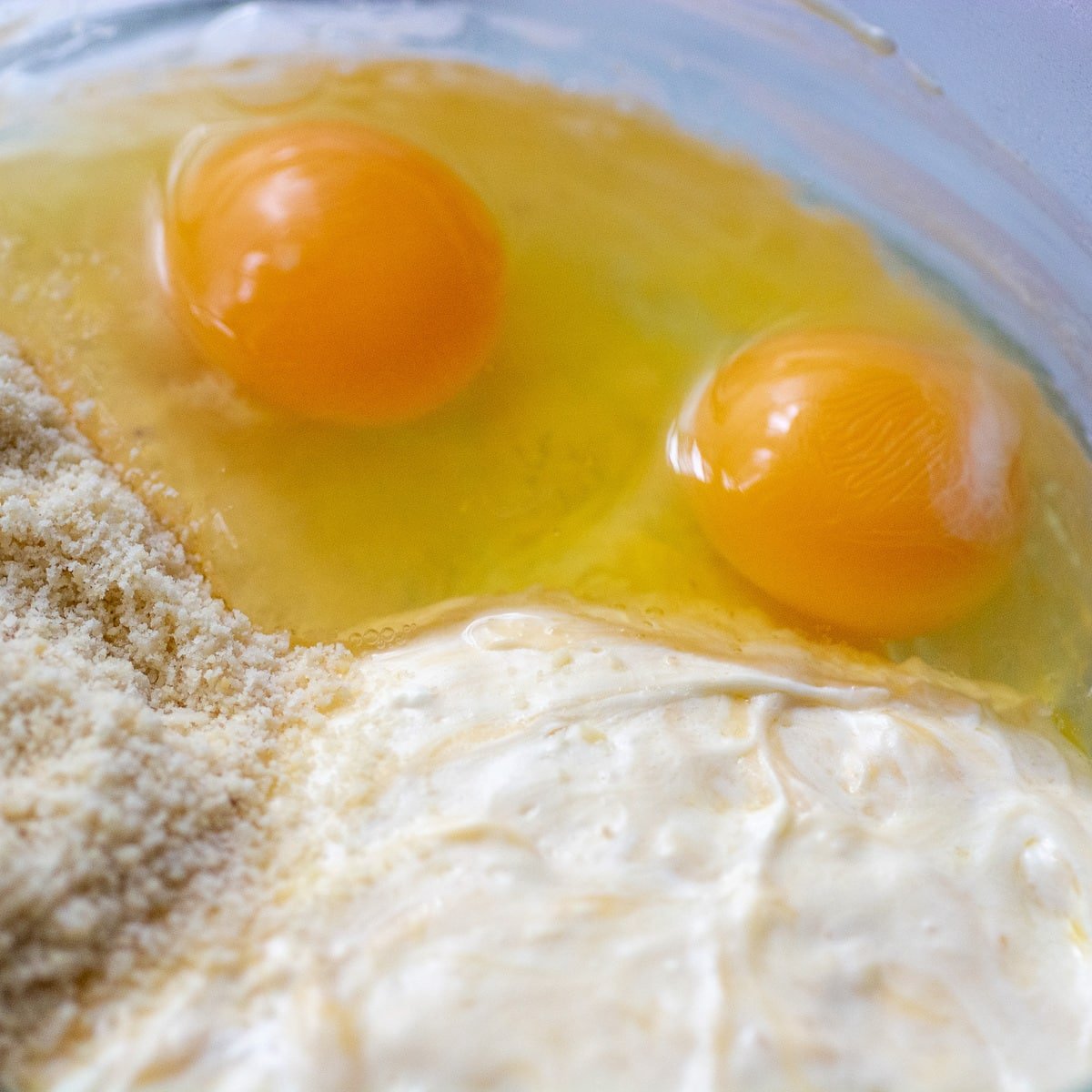 Keto Chicken and Dumplings Ingredients
Aside from the dumplings dough, you'll also need to make that chicken soup. Here are the ingredients that I used for this recipe:
Chicken breast. You'll need some meat for the soup. If you don't want to use chicken breast, you can definitely use chicken thighs or any other kind of meat that you want.
Bay leaf. I have a thing for adding bay leaf to all of my soups. It just adds lots of flavor to it.
Carrot. I grated the carrot, but you can also chop it up instead if you want.
Onion. Just peel it and dice.
Olive oil. You'll need some olive oil to saute the veggies.
Heavy cream. This ingredient is totally optional.
Salt and pepper. Well, of course, you'll need some spices.
That's it! Just a few simple ingredients, and you'll have your keto chicken and dumplings ready in no time.
Cooking Tips
Even though the instructions for this keto chicken and dumplings recipe are pretty straightforward, there are some tips that you might find helpful:
It's OK to use chicken broth instead of water. I'm not a fan of store-bought chicken broth, so I rarely use it. But if you want to, you can swap water for the chicken broth or bone broth.
Saute the veggies before adding them to the soup. This way, they will release even more flavor into the soup.
Use wet hands to form the dumplings. Fathead dough can get really sticky sometimes. So it is best to place your hands under the running water before forming the dumplings. This little trick will prevent the dough from sticking to your hands.
Don't overcook the dumplings. You should add them almost at the end. It takes about 3 to 5 minutes to fully cook the dumplings. If you cook them for longer, they can start to disintegrate.
Skip the heavy cream to cut down on calories. The soup tastes amazing even without the heavy cream. So it's totally up to you whether you want to add it or not.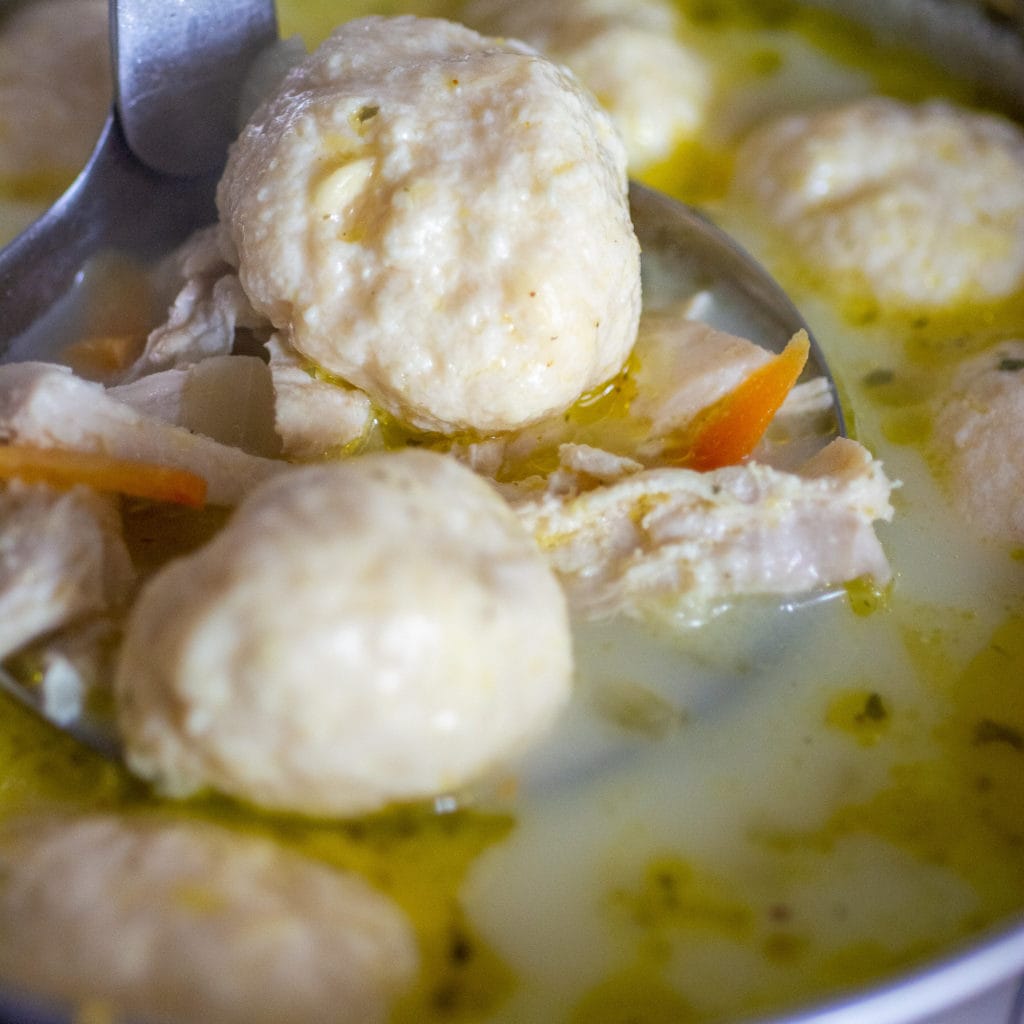 Serving Idea
Since this is a soup, you can add some fresh chopped parsley before serving it. It will make the soup look even more appealing and will add more flavor. But if you don't like parsley, it's OK to serve the soup just as it is straight from the pot.
Storing Instructions
You should store this keto chicken and dumplings soup in the refrigerator. This way, it will last up to 3 days. But just like with all low-carb dough, there is a chance that the dumplings will fall apart. So it is best to eat the soup as soon as possible.
Recipe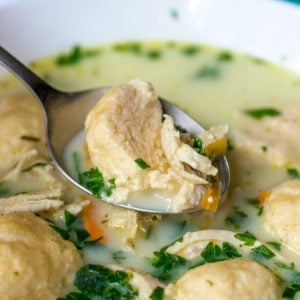 Keto Chicken and Dumplings
This keto chicken and dumplings recipe is hearty, comforting, filling, and of course, low-carb. It is also Whole30, Paleo, and Gluten-Free.
Ingredients
For the soup:
1

piece

chicken breast

small, raw

1

piece

bay leaf

1

small

carrot

grated

1

small

onion

diced

1

tbsp

olive oil

3

tbsp

heavy cream

salt and pepper

to taste
For the dumplings:
2

tbsp

cream cheese

1

cup

mozzarella cheese

shredded

1

tbsp

butter

melted

2

large

eggs

7

tbsp

almond flour

1

tsp

xantham gum

salt

to taste
Instructions
Place the chicken breast and the bay leaf in a medium stock pot and fill it with water. Put the pot over medium heat and let it boil. Cook the chicken for about 20 minutes and remove the foam from the broth.

In a small skillet, pour the olive oil and place the grated carrot and onion. Cook them for about 3-5 minutes while stirring them from time to time.

Move the vegetables from the skillet into the stock pot.

In a bowl, combine the almond flour, xanthan gum, and salt. In a different bowl, place the mozzarella cheese and the cream cheese and melt them in the microwave for about 30 seconds (until the cheese is completely melted). Then, using a spatula, mix the dry ingredients (except for the xanthan gum) with the melted cheese and eggs. When everything is thoroughly combined, add the xanthan gum and stir once more.

Use wet hands to form the dumplings and drop them directly into the soup. Let them cook for about 3-5 minutes. Then pour in the heavy cream and add salt and pepper into the soup.

Pour the soup into bowls and garnish with some chopped fresh parsley before serving.
Nutrition
Calories:
243
kcal
Carbohydrates:
5
g
Protein:
17
g
Fat:
18
g
Saturated Fat:
7
g
Polyunsaturated Fat:
1
g
Monounsaturated Fat:
5
g
Trans Fat:
1
g
Cholesterol:
117
mg
Sodium:
226
mg
Potassium:
238
mg
Fiber:
2
g
Sugar:
2
g
Vitamin A:
1800
IU
Vitamin C:
2
mg
Calcium:
141
mg
Iron:
1
mg