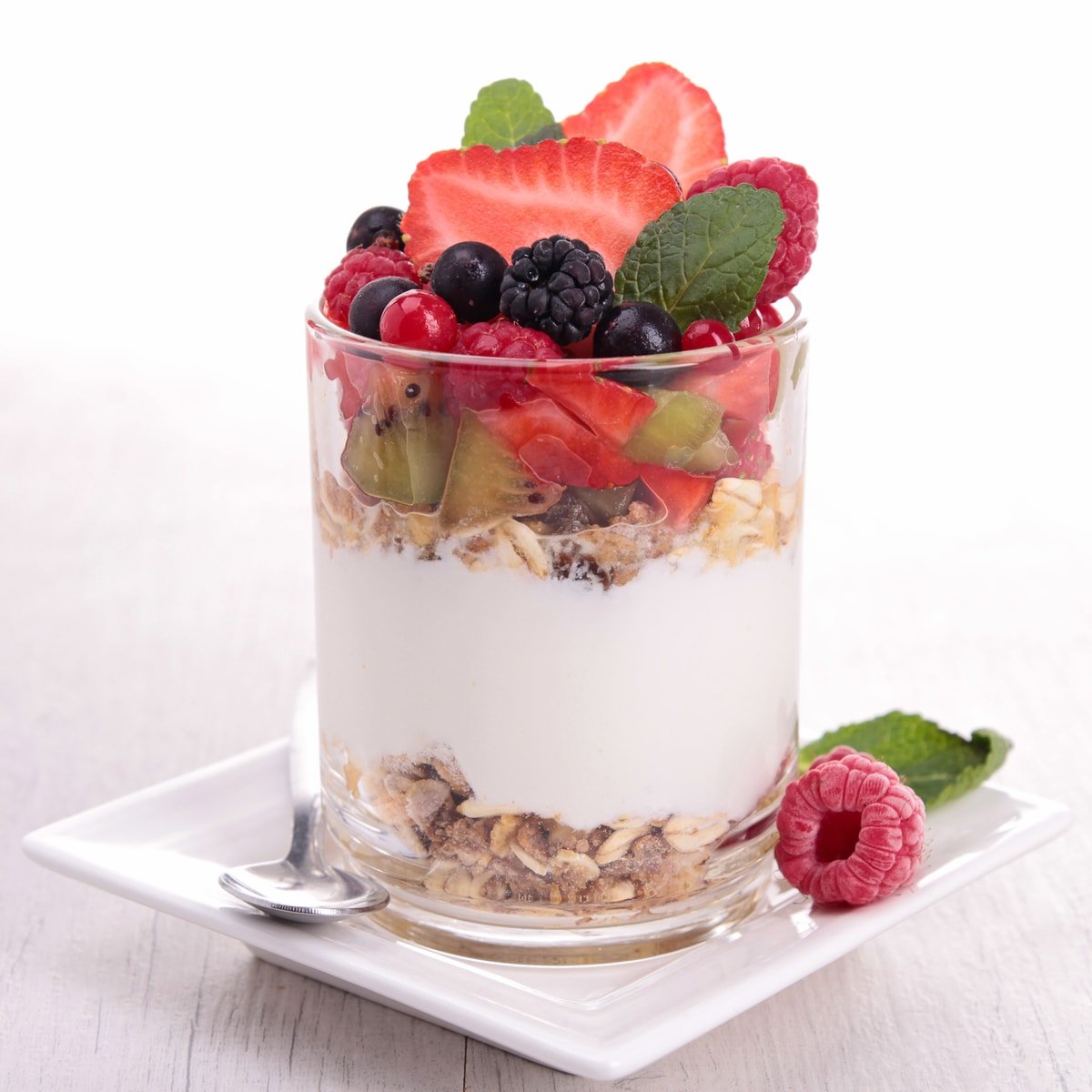 Most of us don't really think about our bones, but they're pretty remarkable. Your skeleton is a fascinating thing, and it's one of the most vital parts of your body. However, are you taking care of your bones well enough? As you get older, your bones become more brittle, so keeping them healthy and strong becomes more critical.
Fortunately, diet and exercise can help you get the best skeleton possible. Juicing also makes it easy to infuse your beverages with tons of vitamins and nutrients for bone health (as well as the rest of your body). Here's everything you need to know about juicing and bone health.
Table of Contents
What is Juicing?
If you're unfamiliar with juicing, the process is pretty simple. All you do is take your ingredients (i.e., fruits and vegetables) and extract as much juice from them as possible. There are several ways to do this, including using manual or electric juicers. While we won't get into too many details here, the juicer you choose can significantly impact your yield, which ensures that you get the most nutrients. Overall, juicing is ideal for those who struggle to eat enough fruits and veggies since it's so much easier to drink them.
A Beginner's Guide to Healthy Bones
To ensure that you can keep your skeleton as strong and resilient as possible, you should know how it works. Let's dive into the basic details of bone health and why it's so important.
What Are Bones Made Of?
Bones consist of two elements: collagen and calcium phosphate. If you've heard of collagen before, you know that it's relatively soft and malleable but retains its shape pretty well. Most of your bones are made of collagen, which is excellent for absorbing impact. If your bones were really hard like steel, they would be more likely to break under pressure. Calcium phosphate creates the hard, outer layer of your bones and keeps the inside well protected.
Speaking of the layers of bone, the softer interior section is called trabecular bone, while the hard exterior is called cortical. All bones in the body have both of these layers.
How Do Bones Grow?
As with other parts of your body (i.e., your skin), your bone sheds old cells and regenerates new ones all the time. During adolescence, your bones are producing cells far faster than they're losing them, which creates something like a "bone bank." The more bone you make during this period of your life, the more you'll have later on. Typically, people start to have a net loss of bone cells once they reach 30. As you get older, the disparity increases, making your bones weaker and more brittle.
Because bones are made of collagen and calcium phosphate, you need lots of these ingredients to build up a sufficient "bone bank." Your body produces these elements from the food you eat, which is why calcium-rich foods (i.e., milk) are so vital for bone formation in children and young adults.
What are the Signs of Unhealthy Bones?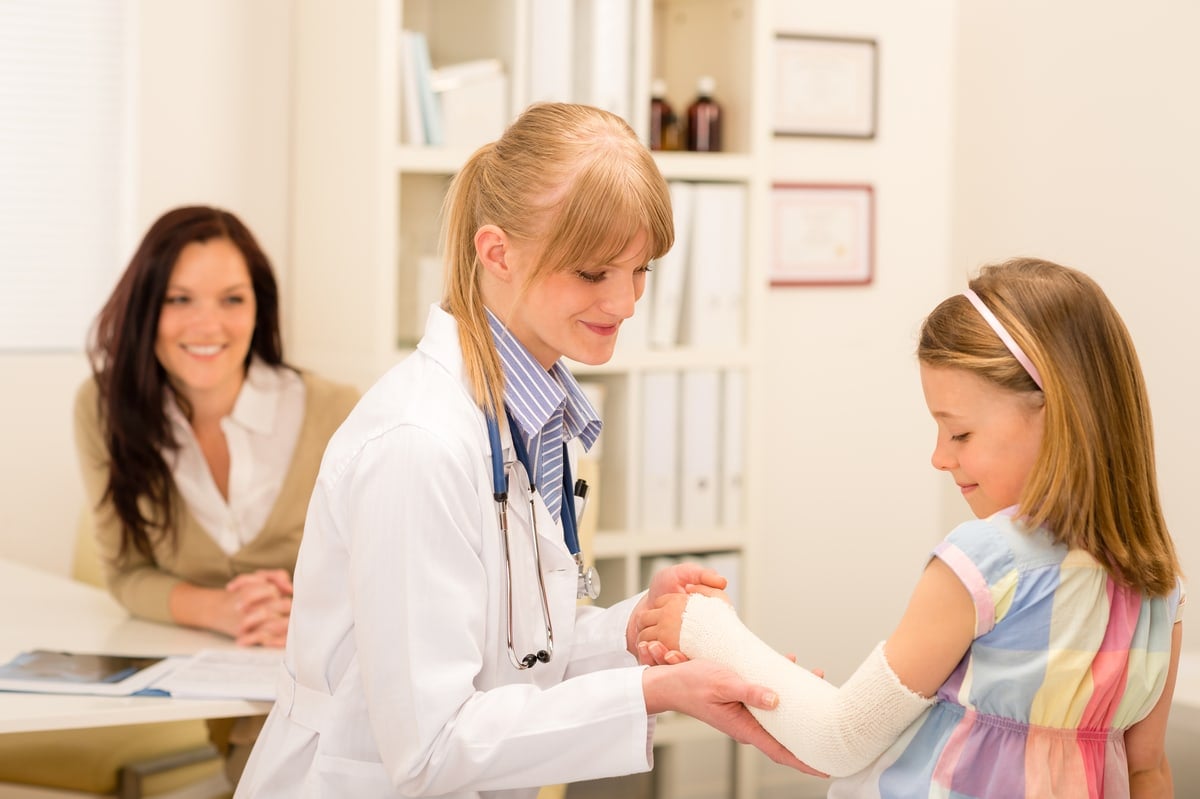 Unfortunately, the only way to tell if your bones are unhealthy is if they break easily. You could be losing bone mass without realizing it since it doesn't hurt or show any other symptoms. However, some risk factors can stimulate more bone loss, particularly if you're over 30. Those factors include:
Smoking - Although it's unclear why smoking creates brittle bones, this habit does lead to more significant degeneration.
Sex - Women lose bone mass faster than men, and most women have smaller skeletons, making their bones more brittle already.
Lack of Exercise - Your body naturally reacts to stress and adapts over time. If you're inactive, your body will assume that you don't need as much bone mass, so it will stop regenerating them as quickly.
Corticosteroid Medicine - If you're taking medications like Prednisone, it can leach calcium from your bones over time, making them weaker. These medicines can also reduce connective tissues around the bones, leading to pain and inflammation.
What is Osteoporosis?
There are multiple bone diseases (i.e., leukemia), but most of them are genetic. Osteoporosis is a natural degeneration of the bones that can happen based on the risk factors we listed above, as well as old age. For example, if you didn't get that much calcium as a kid, you'll lose bone mass faster than someone who drank milk every day.
The best way to fight osteoporosis is to follow these guidelines:
Eat a Healthy Diet - Adding calcium and protein-rich foods for collagen production will allow you to regenerate bones faster, particularly as you get older. You can also use a calcium supplement to deliver more of the mineral to your system.
Exercise - Putting stress on your bones helps strengthen them, as long as you aren't working out too hard. High-impact activities can actually do more damage for those over 30 and weaken the bones faster.
Avoid Smoking and Alcohol - As with tobacco, alcohol can leach calcium and collagen from your bones to make them weaker. A few drinks won't hurt, but a consistent drinking schedule will add up to lasting damage.
Which Fruits and Vegetables are Best for Healthy Bones?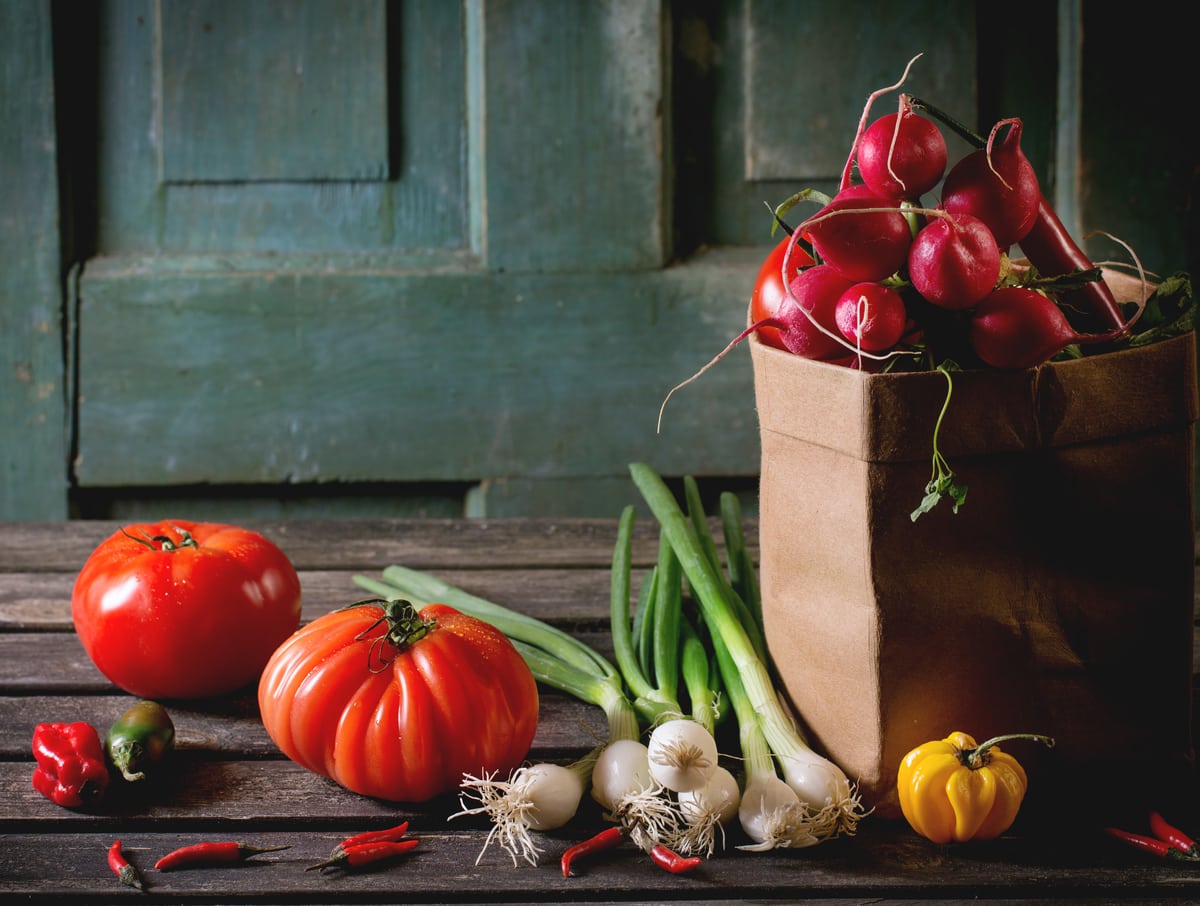 When it comes to a bone-healthy diet, juicing enables you to add more vitamins and minerals to your body. Here's a rundown of the various ingredients you should start juicing for a stronger skeleton.
Dark, Leafy Greens
Spinach, kale, bok choy, and turnip greens are full of calcium, making them a welcome addition to any beverage. Juicing these greens can be tricky, so we recommend using a masticating juicer to ensure a sufficient yield. Overall, a glass of green juice every day can supercharge your diet, making your whole body healthy, not just your bones. Spinach is also high in magnesium, which improves bone strength by creating a denser outer layer.
Citrus Fruits
Vitamin C has many benefits, including preventing excessive bone loss. All citrus fruits are loaded with vitamin C, although lime juice has far less than the others. The best options include orange juice, grapefruit juice, and lemon juice. Best of all, mixing them together can help cut down on the tart flavor of grapefruit, making it easier to drink. Fortified orange juice is the best since it contains more calcium than fresh oranges.
Tomatoes
Potassium is an essential ingredient, and it can help neutralize acids in your body that break down bone cells. So, foods with lots of potassium are perfect for juicing. Tomato juice also has lots of calcium and vitamin K, which strengthens your bones. Finally, tomatoes have lycopene, which is an antioxidant that prevents cell damage.
Figs
Although figs are harder to juice than other fruits, they have a lot of calcium, potassium, and magnesium. Five fresh figs contain up to 90 milligrams of calcium. For comparison, a glass of milk contains 300 milligrams.
Plums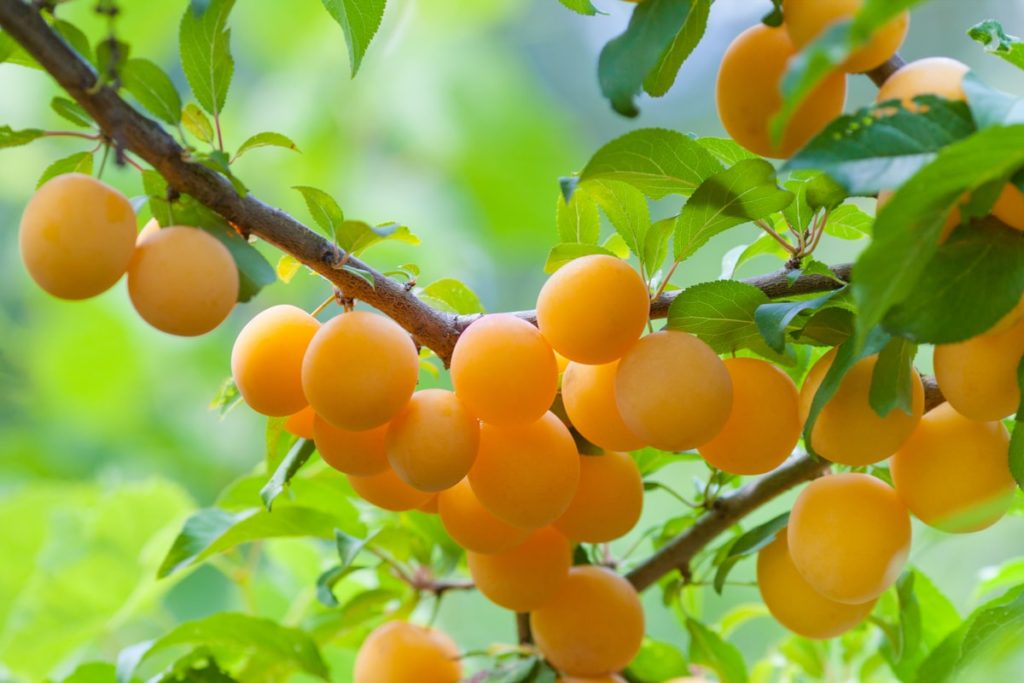 You can get plums in one of two different ways - fresh or dried (aka prunes). Plum or prune juice works well for bone health because the vitamins and minerals inside help prevent too much cell loss. The bone benefits of plums are one reason why older people tend to drink prune juice.
Berries
Antioxidants are potent allies for your health, including your bones. Since antioxidants help prevent cell damage, incorporating as many as possible into your diet can help you feel rejuvenated. Fortunately, practically all berries have tons of these minerals, so adding strawberries, blueberries, blackberries, raspberries, and more to your juice can kick it up a notch.
Celery
Drinking celery juice is beneficial because this vegetable can help facilitate new bone growth. The secret to celery's potency is that it contains flavonoids. According to research, flavonoids aid in calcium absorption, so adding celery to calcium and nutrient-rich juices can make them work more efficiently.
Cucumber
You may be familiar with silica gel packets that come inside various products to help them stay dry. However, silica helps bind cells together, which can improve your calcium intake and build stronger bones. Cucumbers have lots of silica and other nutrients, and they're super easy to juice.
Sample Recipes for Healthy Bones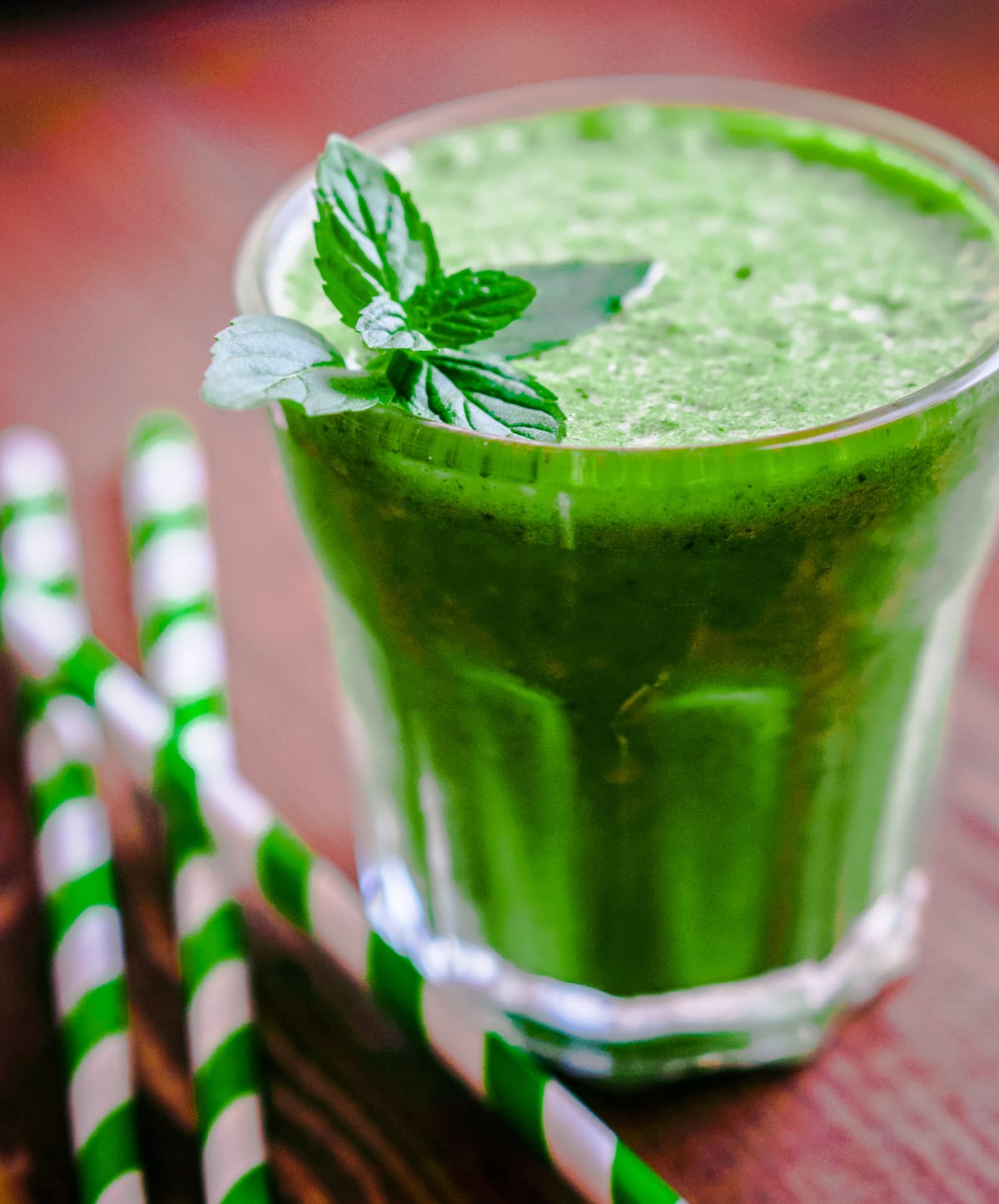 Here are a couple of juicing recipes that can promote better bone health.
Recipe One
2 Cups Spinach
1 Cup Chinese Cabbage
2 Chopped Cucumbers
1 Cup Blueberries
1 Tbsp Molasses
Although it's not a fruit or a vegetable, molasses actually has quite a bit of calcium. However, be careful how much you add, as it can increase your sugar intake by quite a bit. Overall, molasses helps make a veggie-heavy juice drink tastier and easier to guzzle down.
Recipe Two
2 Medium Apples
1 Cucumber
1 Tsp Chopped Ginger Root
½ Lemon
1 Large Orange
1 Handful Parsley
2 Handfuls Kale
1 Tsp Turmeric Powder
Apples have lots of manganese, which helps calcium absorption and bone growth. Mixing these ingredients creates a delicate yet tasty beverage. You shouldn't need to add anything for extra flavor, although the turmeric powder can be a bit much for some people.
Recipe 3
2 Broccoli Stalks
2 Handfuls of Kale
2 Celery Stalks
1 Medium Apple
1 Large Orange
2 Kiwis
Broccoli is another calcium-rich vegetable, although it's pretty hard to juice. A pro-tip is to microwave or boil the broccoli first so that it's much moister and easier to process. If you use a masticating juicer, you'll get a higher yield, but a centrifugal model will allow you to add the pulp back in more easily to increase your fiber intake.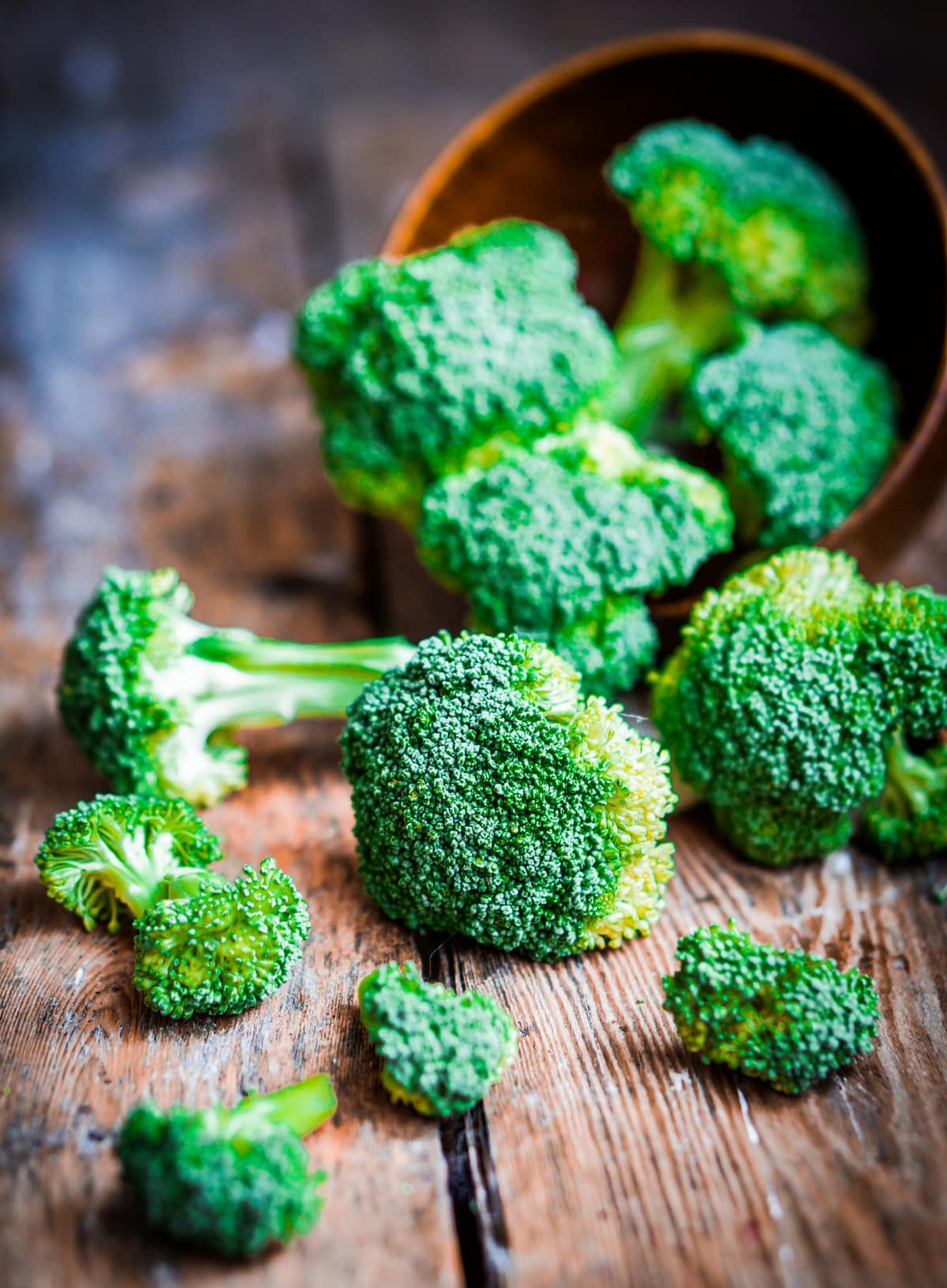 Potential Downsides of Juicing for Bone Health
While juicing can make it easier to get more vitamins and nutrients into your body, the process does come with a few downsides. As long as you know what to expect, you should be able to improve your bone health while minimizing any disadvantages. Here are some things to watch out for:
High Sugar Intake - Most fruits have at least 15 grams of sugar or more, although some ingredients are far sweeter than others. For example, a mango has 40 grams, while a slice of watermelon has 17. Since you need to use more fruits to make a full glass of juice, you'll increase your sugar intake accordingly. If you have diabetes or are pre-diabetic, be sure to watch your blood sugar after juicing to ensure that it won't spike too much.
Lack of Fiber - Another primary benefit of eating fruits and vegetables is that they have lots of fiber. Dietary fiber can benefit your body in multiple ways, such as cleaning out your blood vessels and digestive system. While you can get some fiber by keeping pulp in your juice, the effect is better when eating these foods raw. Overall, juicing shouldn't be the only way you incorporate fruits and veggies into your diet.
Not as Much Calcium as Milk - While juice can help increase your calcium intake and increase bone mineral density, milk and other dairy products are far more potent. Even plant-based milks like soy or almond milk are rich in calcium. When it comes to collagen production, protein is vital, so you should eat lean meats and nuts. Bone broth can also help your body produce more collagen. Nut milk also contains fatty acids, which help facilitate bone formation.
Doesn't Replace Exercise - Your diet has a huge impact on your overall health, but exercise is crucial for building a stronger skeleton. If you don't use your bones regularly, those vitamins and minerals will get flushed out of your system and not be absorbed.
Bottom Line: Build a Stronger Skeleton With Juicing!
Juicing and bone health can go hand-in-hand if you know what to do. With the right ingredients and the right juicer, you can deposit more collagen and calcium phosphate into your "bone bank," making it easier to avoid too much bone loss as you get older.