When grown indoors, parsley serves as an excellent flavor enhancer for your dishes and adds beauty to the corner of your kitchen. You may think that growing parsley indoors is challenging. It isn't, as long as you have the knowledge about growing them the right way.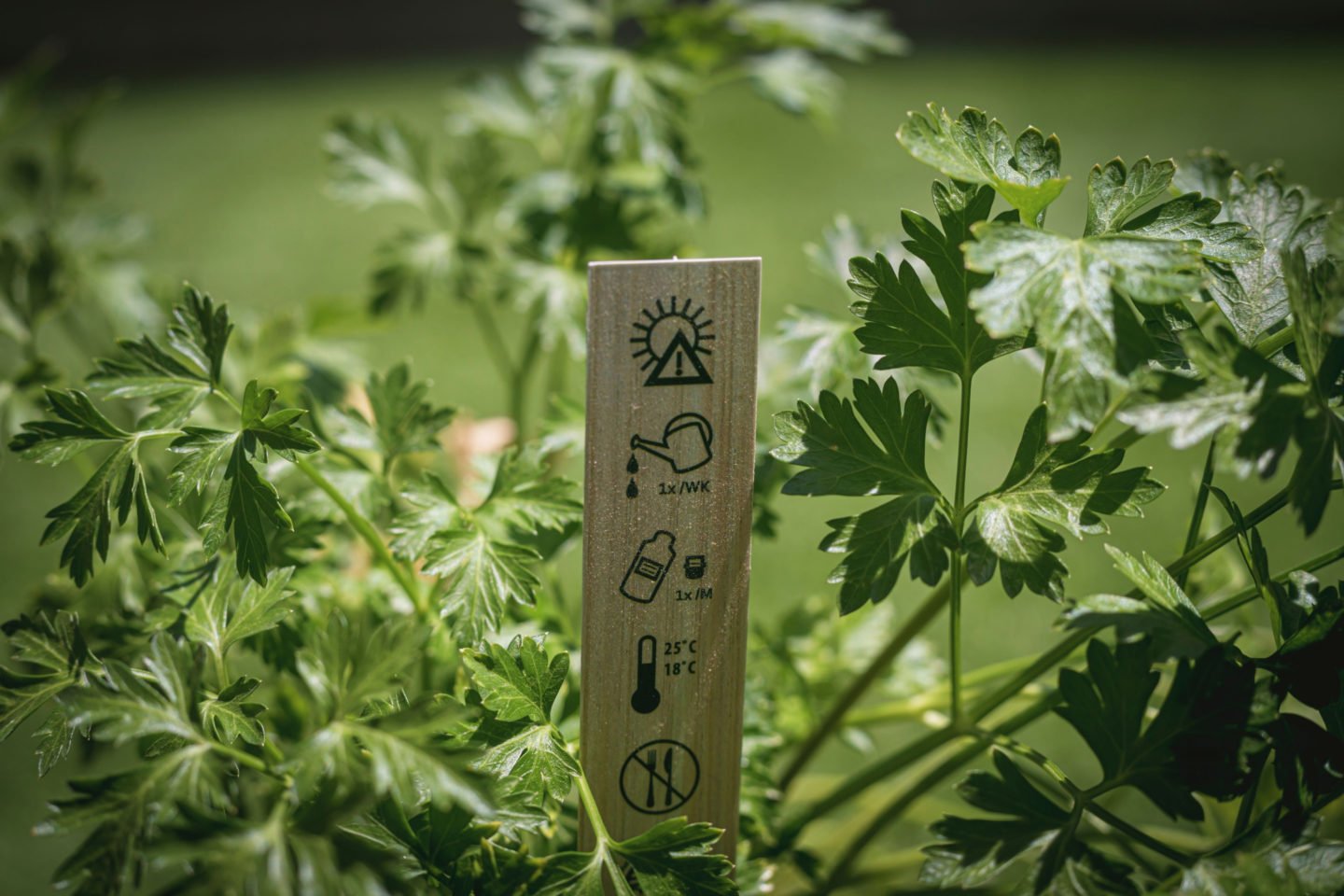 The first thing to consider is the light source. Parsley requires continuous light for six to eight hours, so you need to place your parsley near a window where there is indirect bright light for the whole day. However, you can supplement your parsley with fluorescent light in cases where there is not enough light for them.
It's also important to remember that parsley roots grow deep, and you must find parsley seeds to start planting, as they don't do well when transplanted. For the same reason, you have to make sure that the soil is moist, but overwatering kills your parsley plant. There are many things to take note of, and this complete guide will help you on your indoor planting journey.
Table of Contents
Light Requirements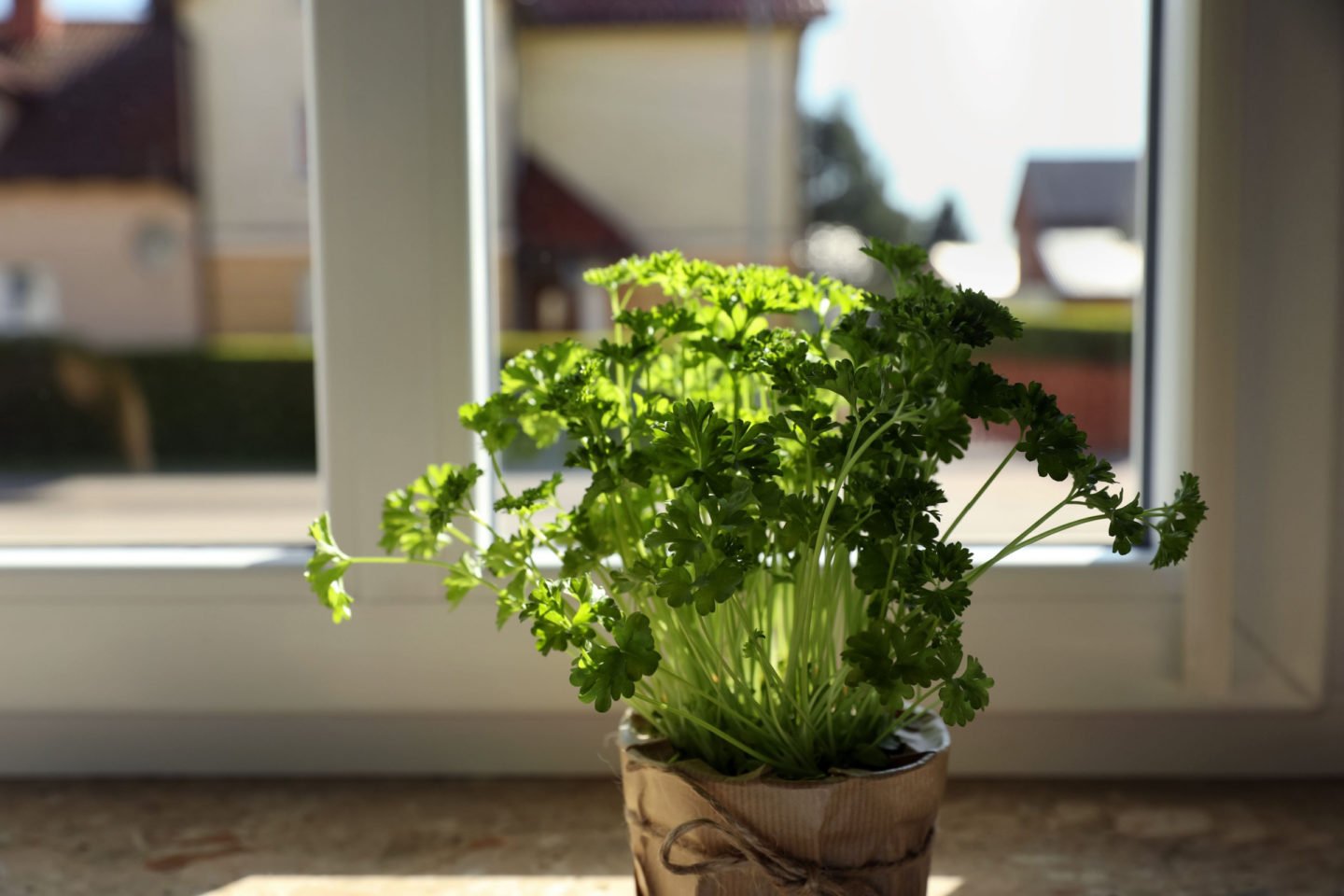 When growing parsley indoors, the most important thing to consider is the amount of daylight the plant receives. Parsley requires six to eight hours of continuous light, as the lack of indirect sunlight results in stunted growth of the leaves, long stems, and eventually discoloration and withering.
If your window sill faces south, it should provide more than enough full sunlight during the summer. However, you will always require extra lighting in the winter or when there is only partial shade. No worries if you need a little assistance in getting ideal light levels. Your parsley will receive the proper kind and quantity of light from a full-spectrum LED panel grow light.
For optimal results, hang lights just over the foliage of the plants, and as they develop, boost the light level. That guarantees strong, dense growth.
Soil and Water Requirements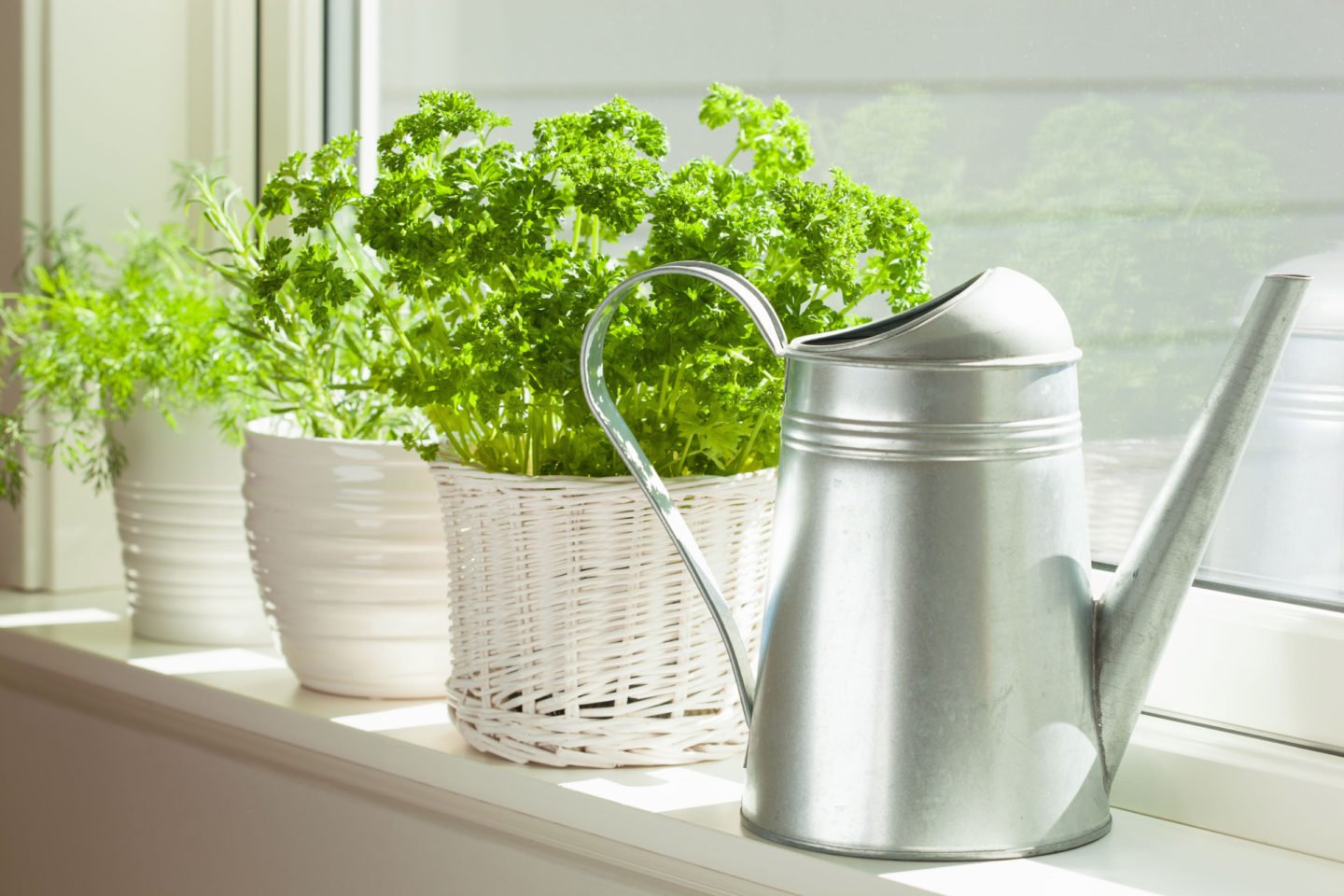 For optimum growing conditions, selecting the best soil type is necessary, especially when growing plants indoors. Use a premium potting mix for growing parsley, like one for growing herbs and vegetables. The soil should be loamy and self-draining, as parsley's roots tend to rot when soaked with water for prolonged periods.
However, to promote proper growth, the soil should remain moist, requiring you to water the plant every other day for a maximum of three times a week. When your parsley starts wilting or showing signs of it, that's your sign that there is not enough water in the pot. Another tip when watering parsley is to empty the saucer to prevent the roots from rotting.
Pot Requirements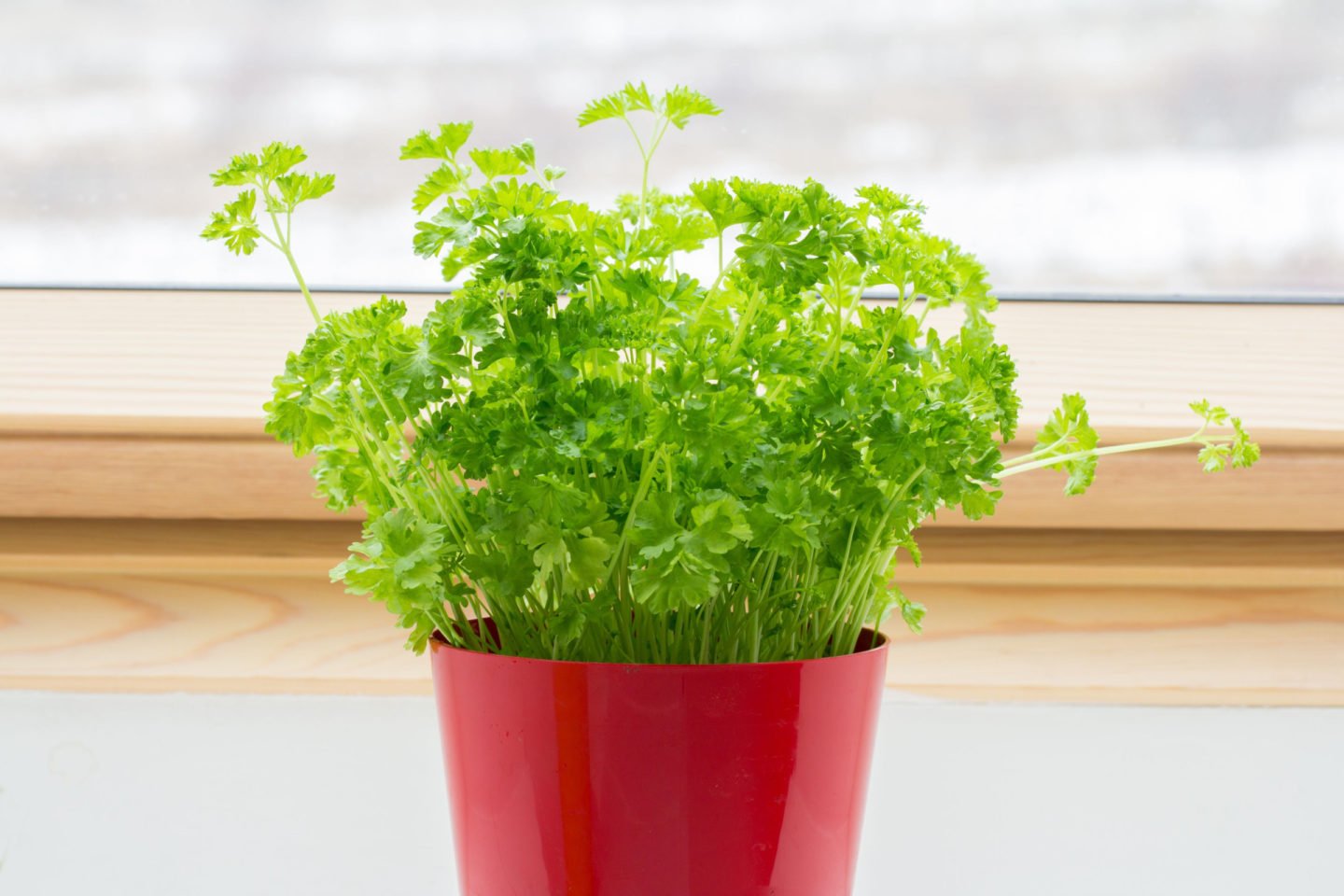 If you plan to plant parsley indoors, the pot should be about 25 to 30 cm wide to accommodate parsley's water requirements. If you pick a smaller container, you must water it frequently because parsley appreciates routine maintenance. The larger pot option is a lot simpler to utilize.
Using a pot that keeps the soil moist, like ceramic or plastic, is also essential. Clay pots draw out water and dehydrate your parsley plants between watering sessions.
Temperature and Humidity
Since parsley is a Mediterranean herb and a biennial plant, it prefers warm climates. Warmth should be adequate in a warm interior, like a sunny windowsill. Although parsley can withstand a light frost, if you live in an extremely cold region, you might need to move the plant away from your window at night to protect it from temperature dips.
Parsley plants prefer humidity. If you're growing parsley in your kitchen, the humidity might be enough for it. You must mist it frequently to keep its leaves moist if it's in a dry area. Examine the leaves as well; if the margins appear to be drying out, spray them rather than increasing the watering.
Germination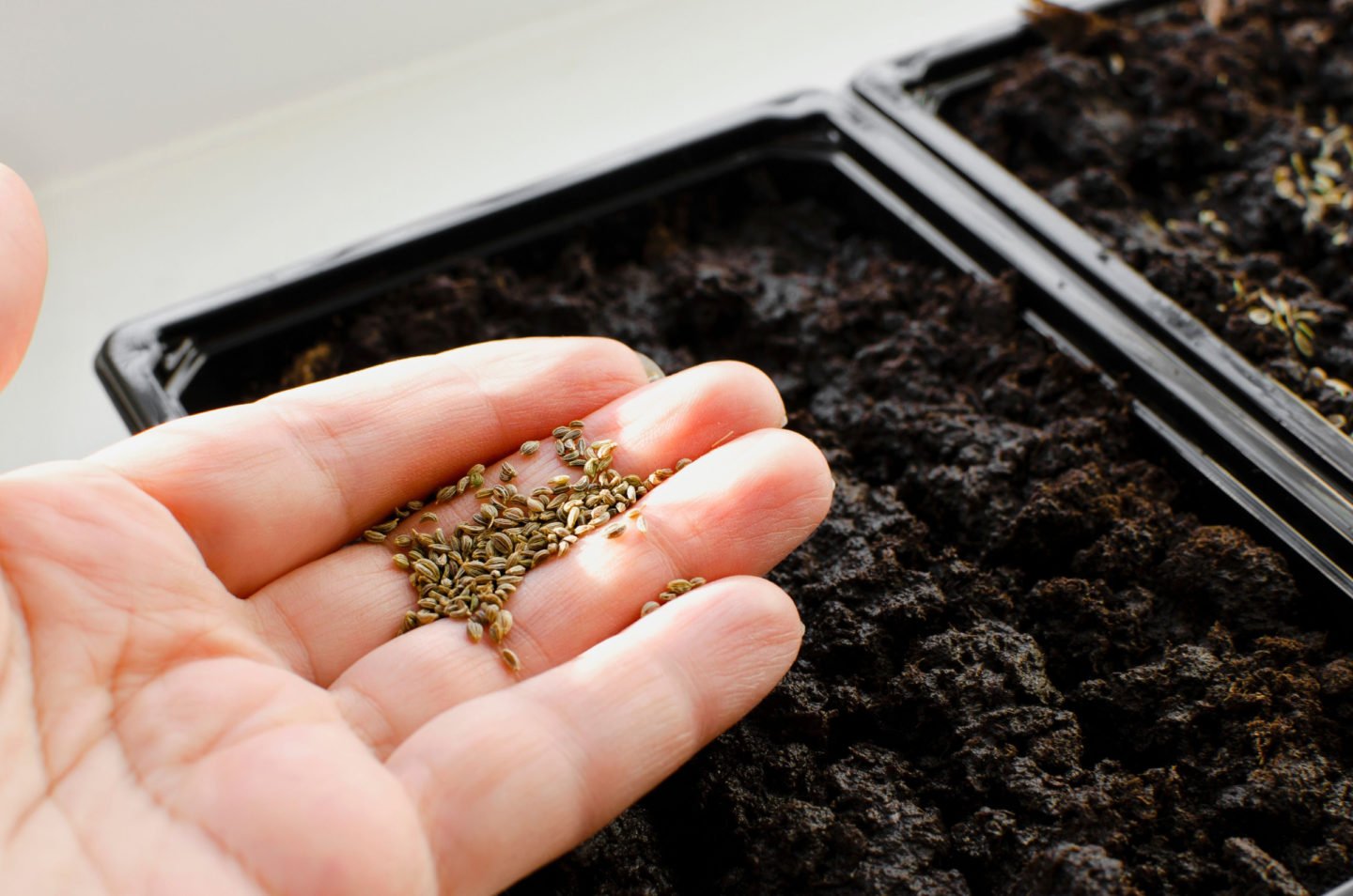 Parsley germination is a bit challenging, considering the best way to grow them is to sow seeds rather than transplant cuttings. You can soak the seed for up to three days or overnight to speed up germination. The ideal temperature range for growing parsley indoors is between 50 and 85 degrees.
If more than one parsley seed germinates in a given region, remove all parsley seedlings but the strongest one. Sow your seeds no deeper than a quarter of an inch. Keep the soil top damp but not wet, and be patient. Ensure they receive enough light, and keep the soil moist as you grow after your seeds have sprouted. Your home should have the ideal temperature to promote growth.
Fertilizer
Aside from rich soil, your indoor parsley requires feeding for proper foliage development. Feeding your parsley also prevents it from getting diseases and pests. Before planting the germinated parsley, you can mix organic matter into the soil to promote growth and improve the soil's water retention.
Fertilizer needs to be applied every six weeks to indoor potted parsley plants. You should also use any liquid vegetable fertilizer and apply it at a rate that is half as strong as the manufacturer's suggested dosage for best results.
Harvesting Parsley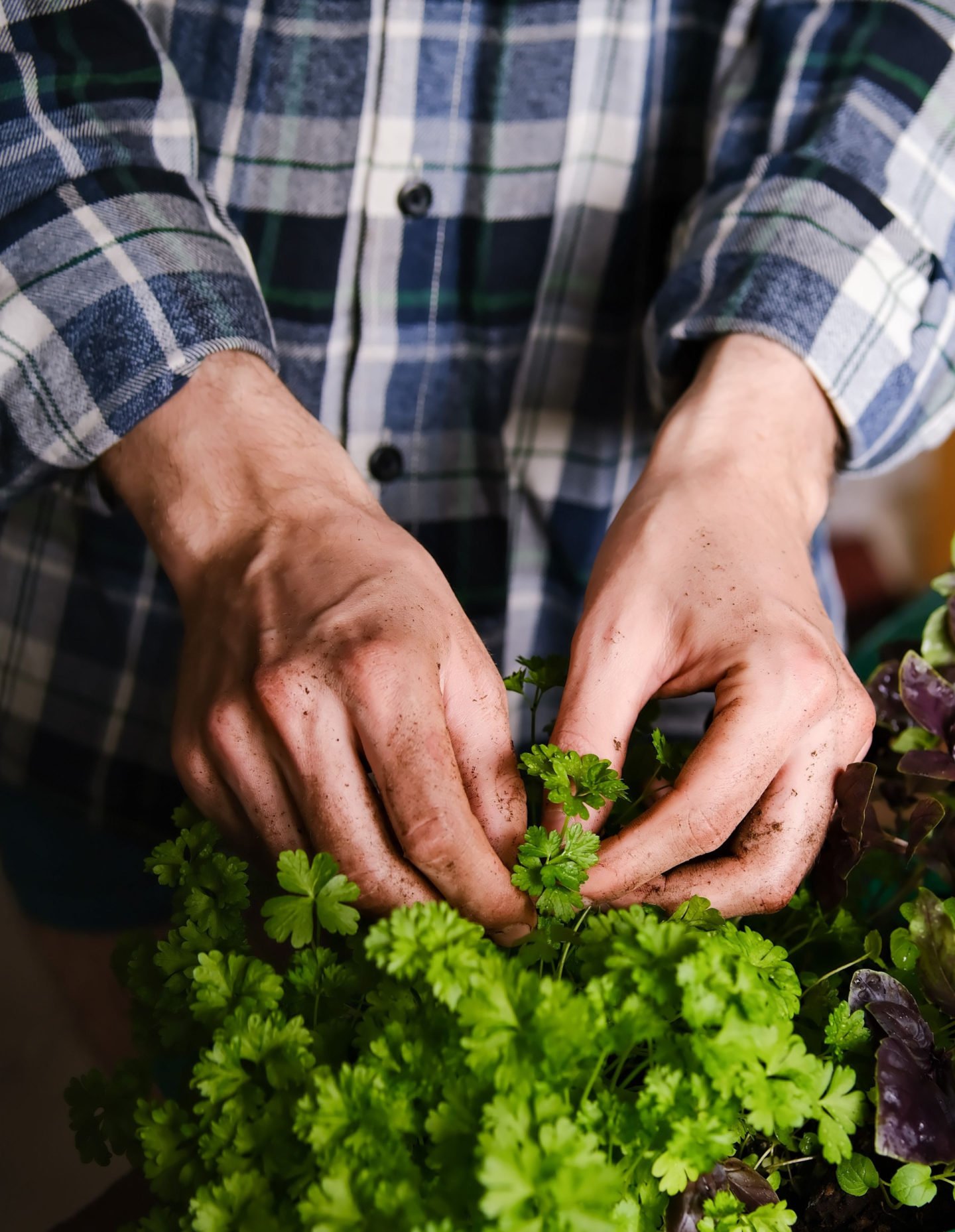 You can begin to harvest parsley after it has begun to produce genuine leaves rather than tender seedlings. To guarantee that the plant is strong enough to survive the harvest process, it is preferable to wait until the plant has at least ten true leaves before you start harvesting.
Take parsley leaves off the outside of the plant and pick parsley as needed, being careful not to take more than half the plant at once. Harvesting mature leaves more often also encourages new leaves to grow.
Storage
If you wish to use the fresh herbs, you can place them in a glass of water to avoid wilting or store them in the refrigerator between two moist paper towels. However, if you have plenty of fresh parsley, you can dry it and use it as a garnish for your favorite dishes. Simply pat the parsley leaves dry, place them in a dehydrator, and crush them once fully dry. You should use an airtight container and store it in a dry place.
Parsley Variety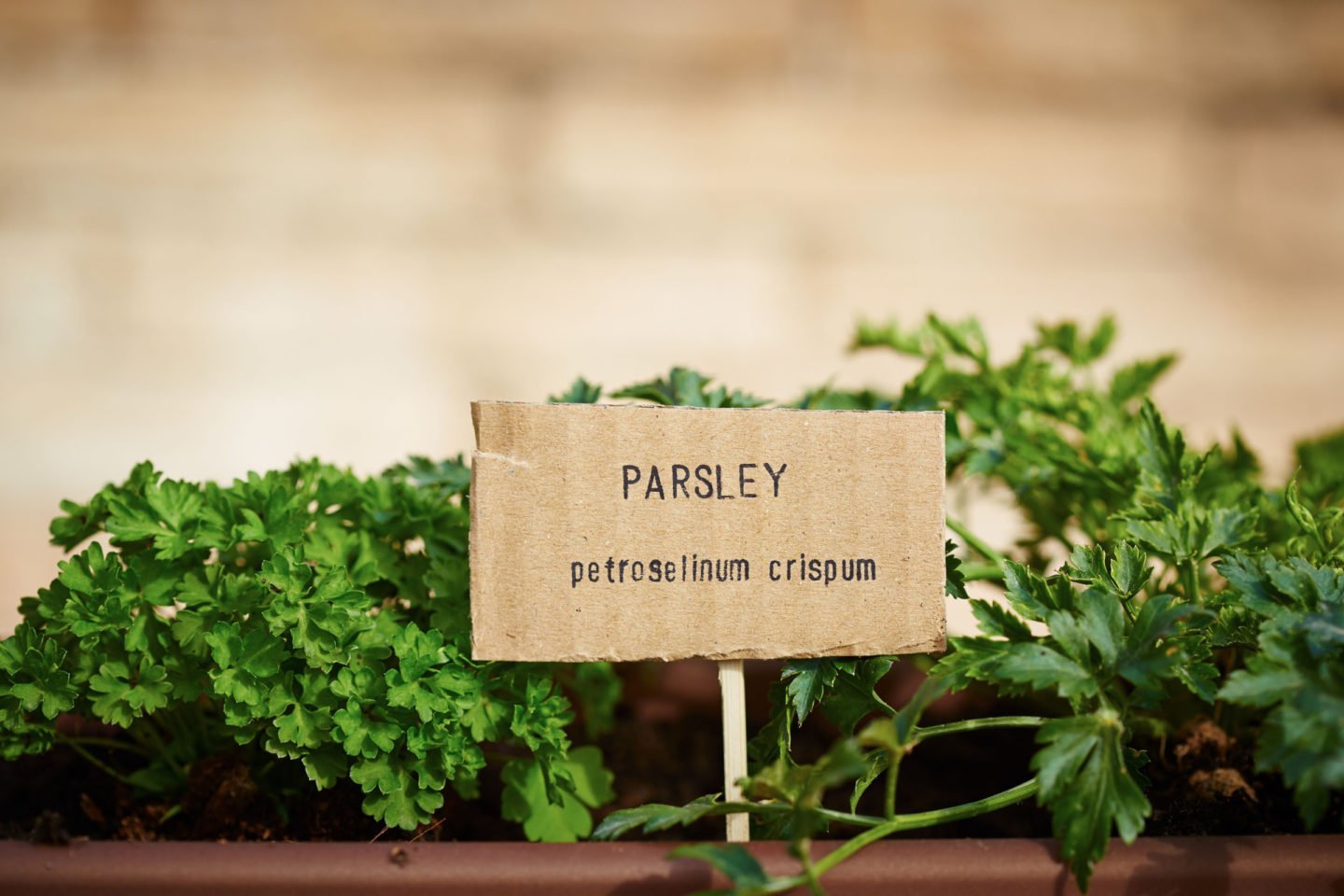 This biennial herb has four primary types: flat leaf parsley, also known as Italian parsley or flat leaf parsley; curly leaf parsley, also known as common parsley or curly parsley; Japanese parsley; and Hamburg parsley. Each type has different culinary applications and is nourishing, delicious, and aromatic.
Related Questions
Does parsley grow well indoors?
Parsley grows well indoors, especially with the help of good soil, enough sunlight, and correct watering and feeding schedules.
Does parsley need full sun?
Yes. Like other green leafy vegetables, parsley needs full-on sunlight, at least six hours of daylight a day
Does parsley leaves regrow after cutting?
Yes. After harvesting your parsley, new parsley leaves will start to grow; just be sure to cut the leaves near the base.
How long will a parsley plant live?
With proper nutrition and sunlight, your parsley can live up to two years, especially when properly maintained and harvested from time to time.