Although dill looks very fragile with its thin stems and pin-like leaves, it is considered an annual herb that can survive a maximum of two years with proper care. Also, if you harvest it the right way, you can let a dill plant live through several harvests without killing it.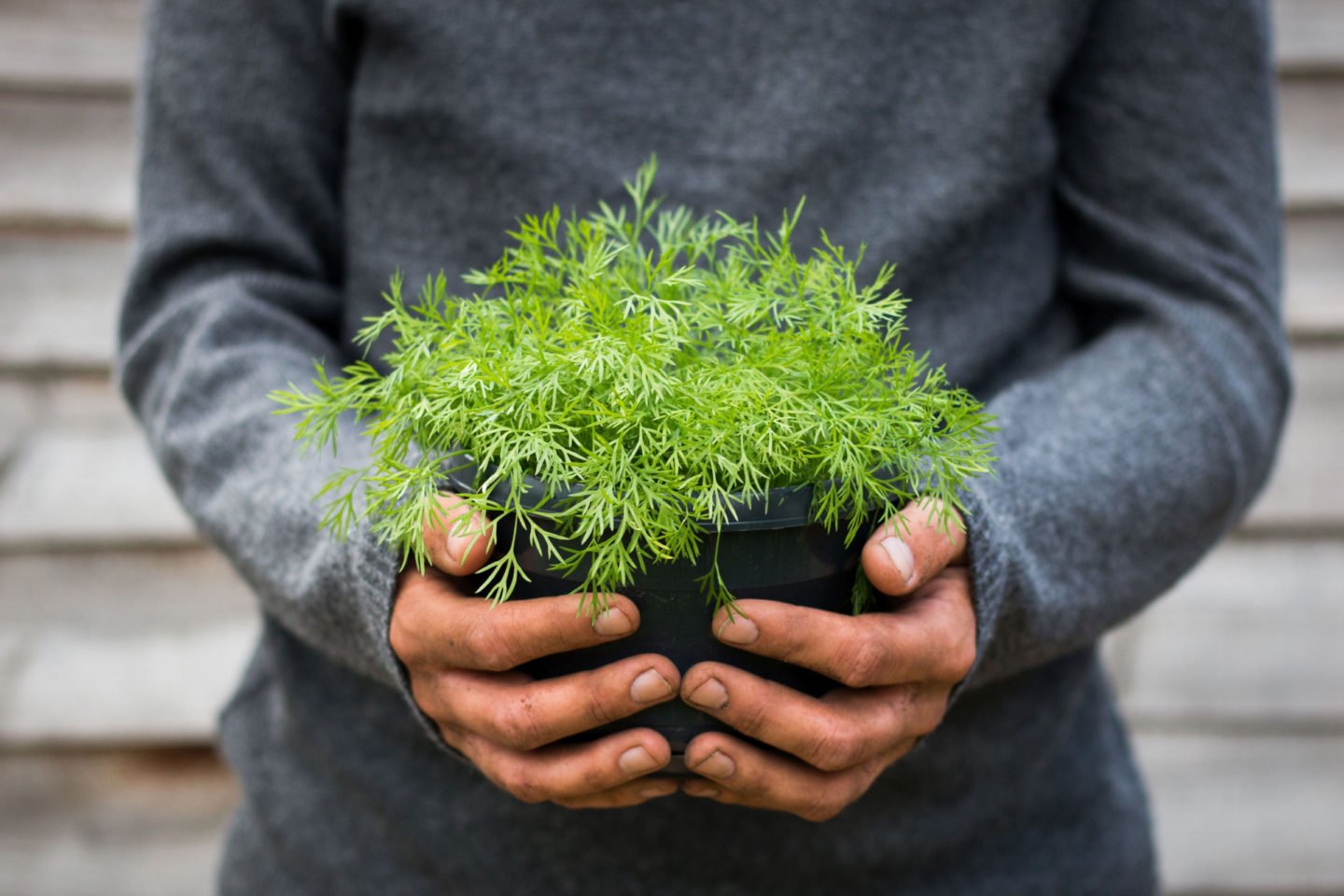 The first thing you need to consider is the maturity and readiness of your plant. It only takes around 70 days from the planting time to harvest the leaves and about 90 days for the seeds. Once your dill is ready, you can start by snipping the top parts of the stem, leaving more than two-thirds of the plant the first time.
Other harvesting tips include hydrating the dill before plant harvesting; pinching only small parts and in small batches; using scissors instead of a knife; cutting or pinching from the top down; and pruning the plant to promote the growth of new leaves and stems. Read on to learn everything about the topic.
Table of Contents
What Exactly Is Dill?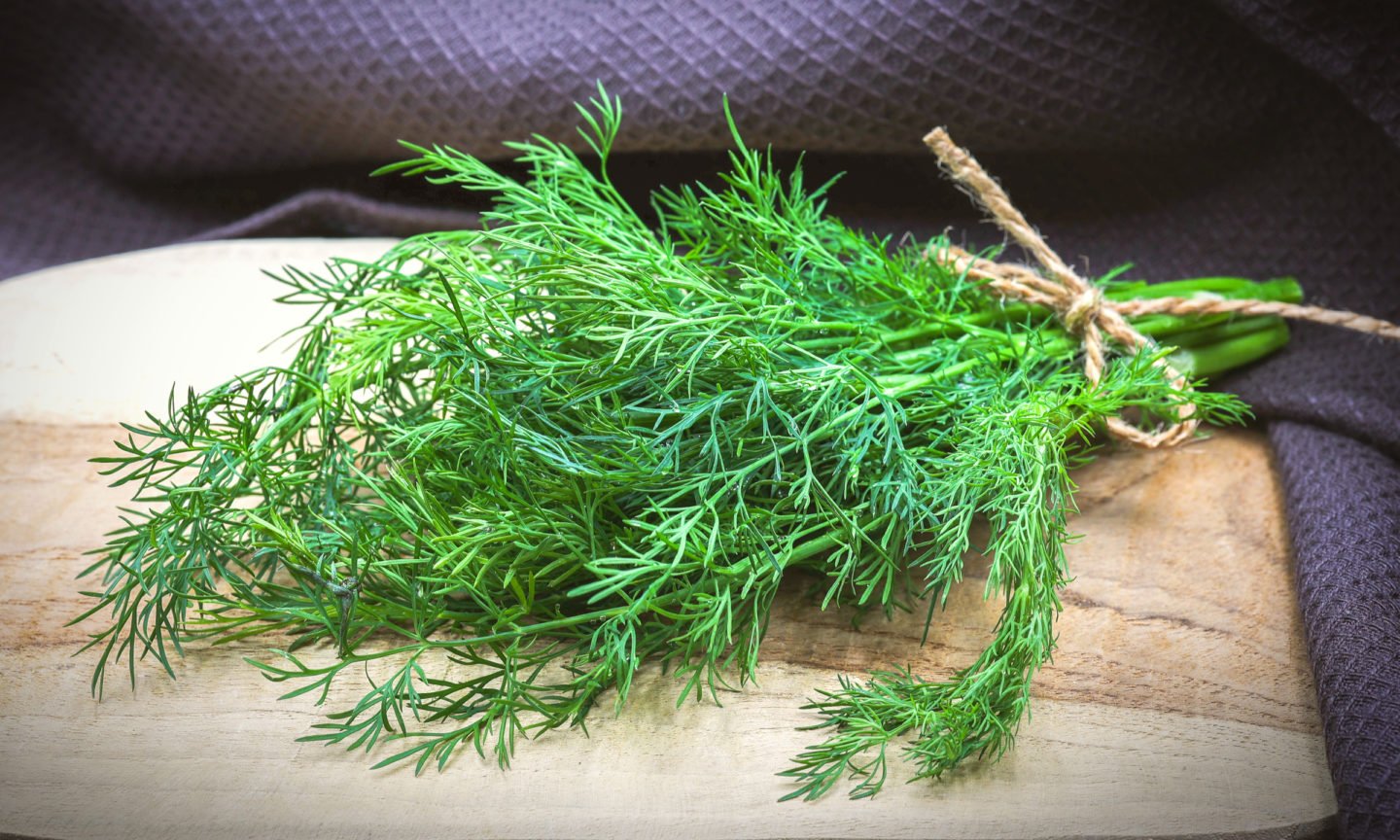 Dill (Anethum graveolens) produces feathery green leaves and flat, oval fruits that become the dill seed spice. Dill is an annual herb that is closely related to celery. It often self-seeds and grows quickly. Due to its earthy flavor profile, dill seeds are a common spice ingredient in dill pickles and potato salad.
The dill leaves are also known as dill weed herb, while the seeds are more commonly known as dill spice. Even though dill is thought of as an annual herb, you can grow and harvest it for two years in a greenhouse with a good climate. However, when planted in a backyard herb garden, it's best to harvest dill from spring until early summer.
When to Pick Dill
Dill takes around 70 days to mature and produce enough leaves and stems for harvesting. However, it's important to note that this is just an estimation, and it still depends on whether you meet the soil, water, and sunlight requirements. Once the dill plant is ready for harvest, you will notice the flower heads starting to form; that's a good indication that you're good to start picking some fresh herbs.
The dill plant has sensitive roots and dislikes movements around the stem and root area. To be safe, I think you should wait about three months before harvesting the first time. This will give the plant time to grow roots strong enough to handle any changes.
How To Harvest Dill Without Killing The Plant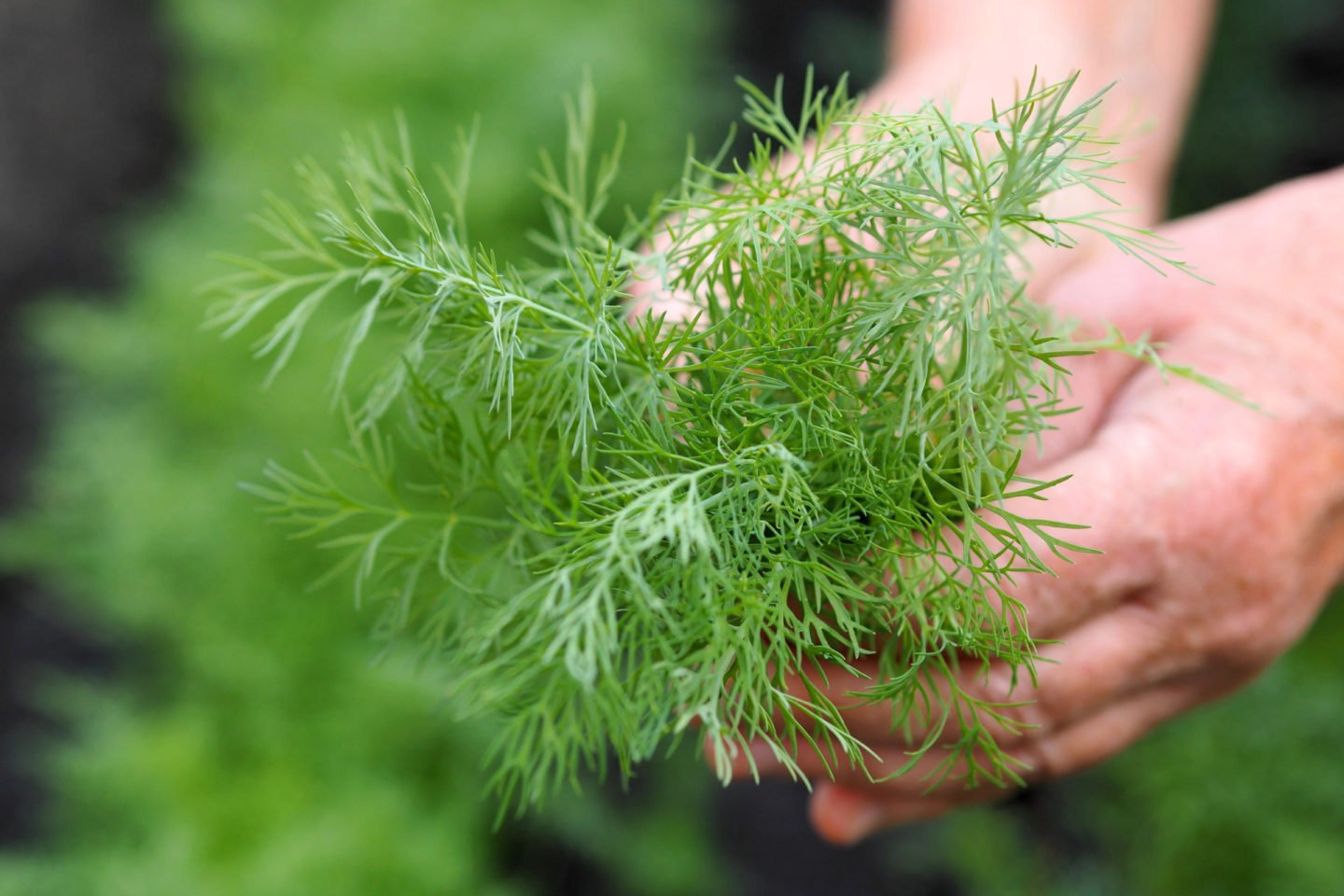 1. Check to see if the plant is ready to harvest.
Dill plants are very fragile due to their thin stems. Their roots also need to be stable before you start moving the plant. For this reason, it's essential only to begin harvesting when the plant is mature enough. I suggest starting the harvesting after at least eight weeks or until the plant reaches 6 inches tall.
2. Snip small pieces of the leaves.
If your dill plant hasn't grown a lot of stems yet, start by cutting only small pieces of the leaves. Pinch the older ones first to protect the young stems. It also helps to leave time for the plant to recover after harvesting a large batch. Lastly, if you need a large amount of dill more often, it's best to plant more dill herbs to ensure a continuous supply.
3. Harvest only one-third of the plant.
Another rule of thumb is never to harvest more than one-third of the entire plant. Snipping too many leaves and stems stresses the plant out, and it may not recover from the damage. Unless you want to risk killing the plant, only remove leaves and stems so the plant can quickly grow back.
4. Before harvesting, hydrate the plant.
I give this tip to everyone who plans to harvest herbs. It's always good to harvest in the morning while the plant is hydrated from the morning dew, just before the noon heat strikes. Heat dehydrates and dries the cutout stems, making it difficult for them to recover and grow new leaves.
5. Instead of a knife, use scissors.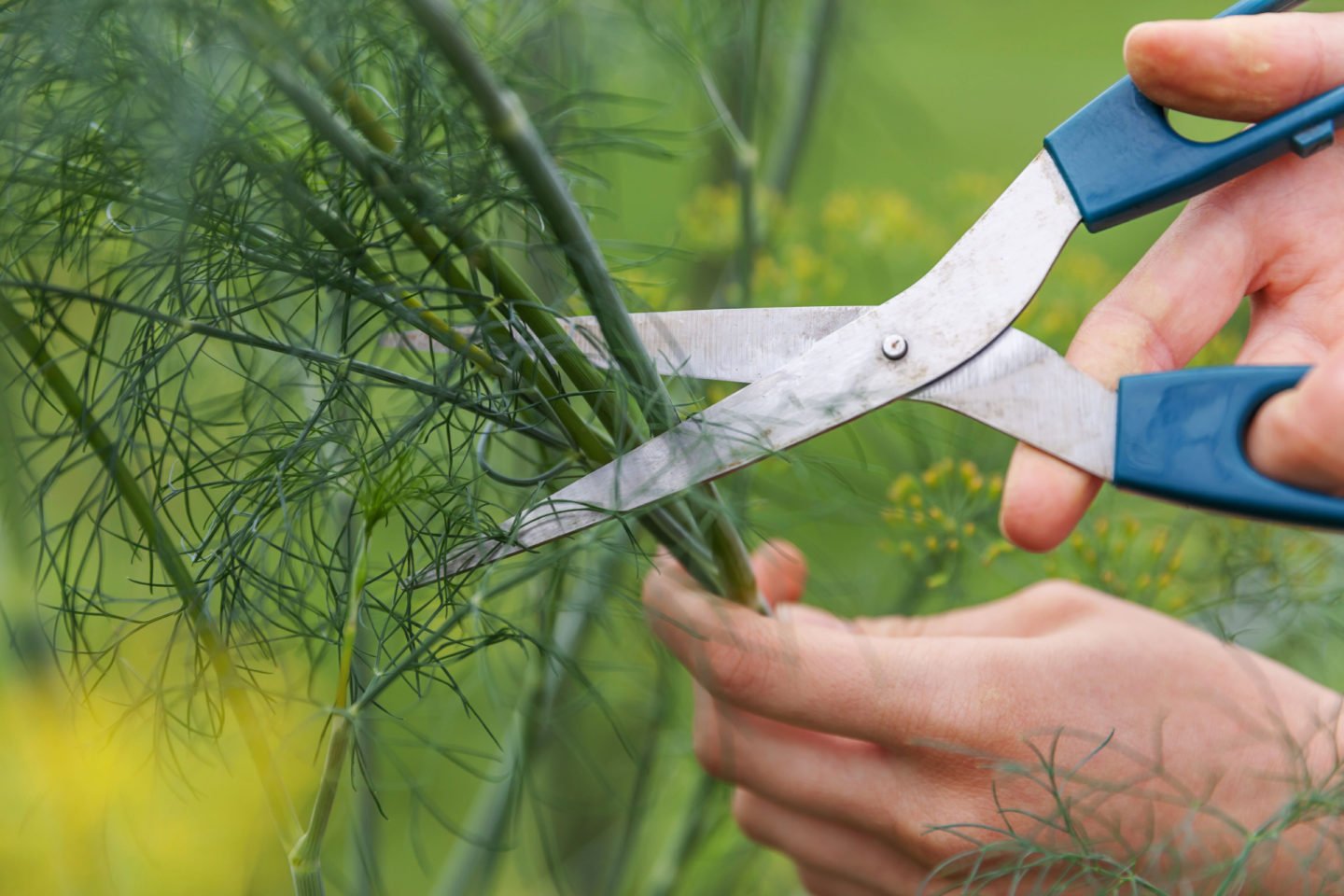 Since dill plants have a fragile feathery, pin-like leaf, there's no need for a knife in harvesting dill as it may injure the neighboring stems. You can use your fingers to pinch the leaves or use sharp scissors; it can be a paper scissors that's not so big, just enough to cut soft stems.
6. Pick from the top down.
Since dill plants have very sensitive roots, you must start harvesting dill away from the roots. Start by snipping the top leaves, and proceed to cut leaves and stems lower if you need more. However, do not cut the stems near the base of the plant to avoid disturbing the roots.
7. Prune your dill plant.
Pruning is an essential step in growing dill. Even when you don't need any dill weed herb or dill seeds, you have to prune them from time to time. When pruning, start by cutting the top parts to encourage the growth of stems outward rather than upwards.
How to Harvest Dill Seed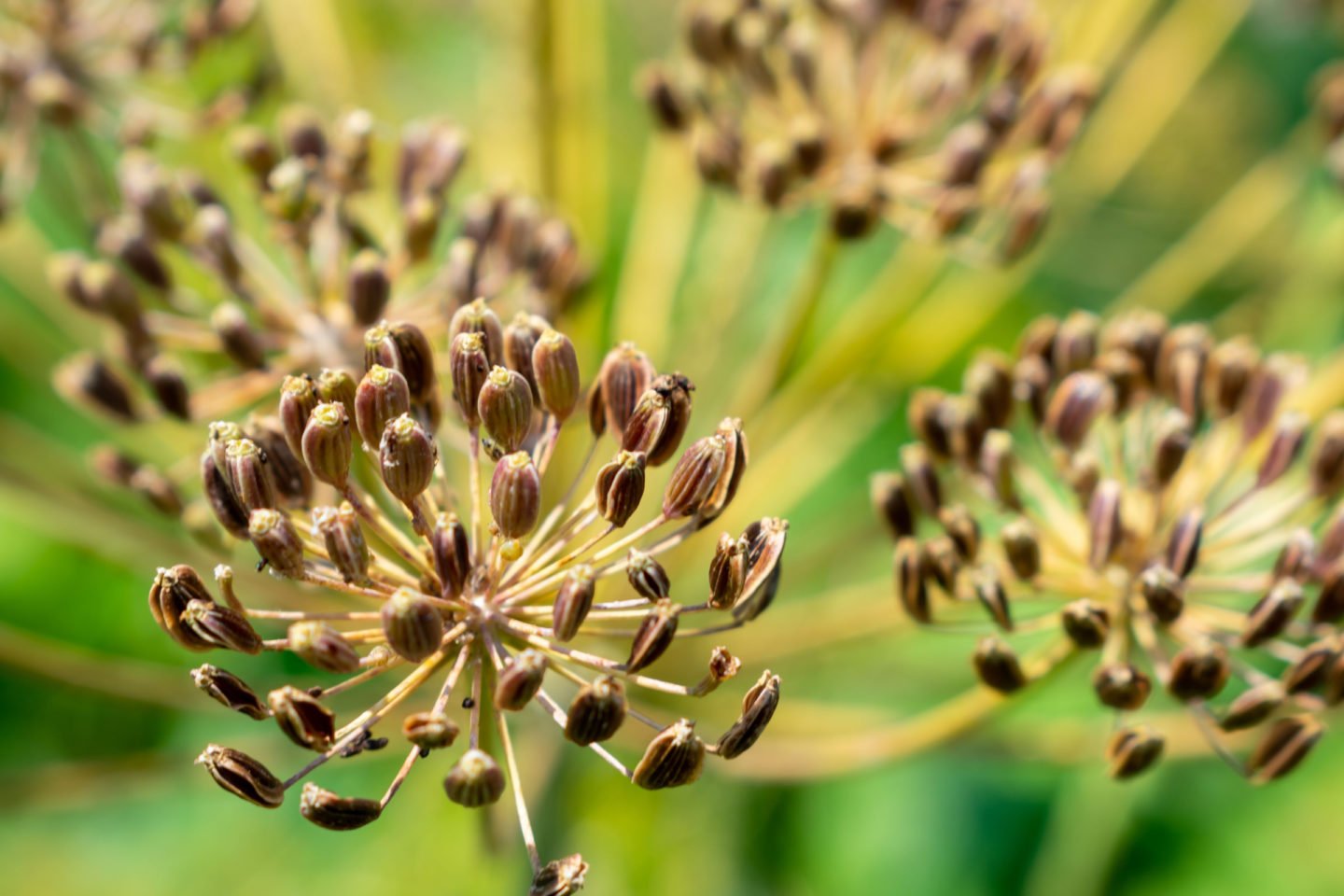 Your dill plant starts producing flowers around 8 to 9 weeks after planting. Once these flowers fade, you will notice the seeds emerging on the flower stems. It's essential to let the seeds dry and turn brown before you start harvesting them, which takes around a few days.
Clipping the entire flower head off the plant and dumping it into a paper bag or box is the simplest way to collect dill seed. As soon as the plant is disturbed, the seeds may start falling off. Therefore, you might want to cut it off over a container and just remove the seeds once you finish harvesting dill flower heads.
You can gently pluck the seeds off dill flower heads or shake the bucket or bag containing the blossom heads. So, it can be time-consuming to get every single dill seed, so shaking them off helps a lot.
How to Store Dill
To keep the dill fresh, wash the stems in water and pat them dry. Then put them in a ziplock bag with a few sprays of clean water and put them in the fridge. Your dill remains viable for up to two weeks using this method.
Another way of preserving fresh dill is by freezing it. Simply chop your fresh dill and place it in ice cube trays. Place enough water to cover the chopped dill and freeze it. Frozen dill lasts for up to four months.
The last method to preserve dill is by turning it into dried dill weed. If you have one, use a food dehydrator or simply hang the dill stem upside down until it dries. Dried dill weed lasts up to 12 months.
When storing dill seeds, ensure that you have dried the seeds before placing them in an airtight container for storage. Moisture spoils the seeds, so give them at least two weeks to dry properly.
How to Propagate Dill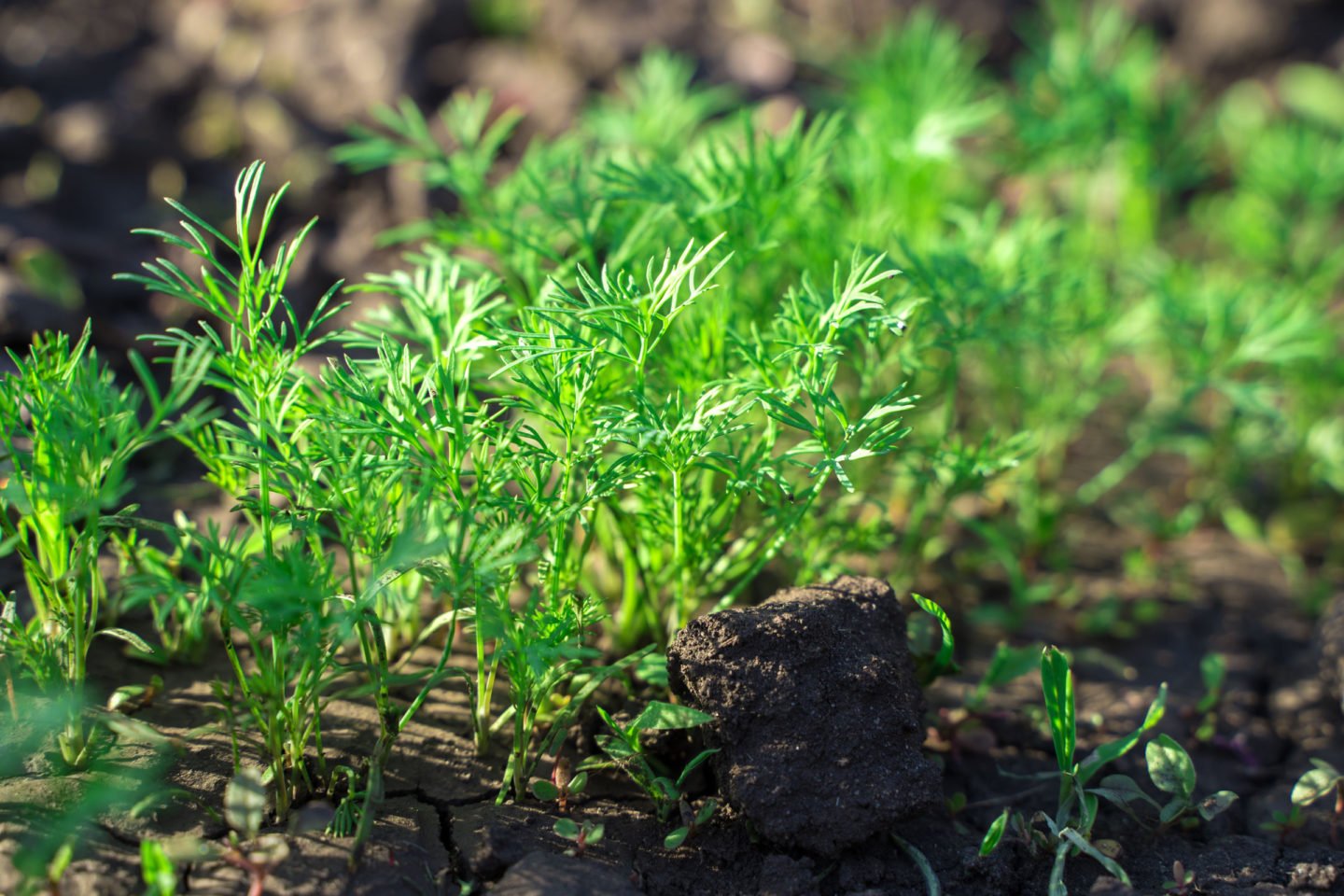 You can propagate dill using seeds or dill cuttings. However, note that growing dill cuttings takes longer to process and has a lower chance of survival due to dill's very sensitive roots. If you want to grow dill, I suggest planting the seeds in moist soil during the growing season. It will take less work and the seeds will grow faster.
Dill Companion Plants: What Can You Plant Near Dill?
Since dill is a relatively small herb, you can plant it near other herbs and larger plants. Dill weed works well with asparagus, broccoli, cabbage, squash, brussels sprouts, cauliflower, corn, cucumber, lettuce, and carrots. You can plant them with flowering plants like borage, marigolds, marjoram, and nasturtiums. You can also plant them with herbs and spices like pepper, cilantro, parsley, chives, and lemon balm.
Related Questions
Can you plant dill with other plants?
Yes. When you plant dill with other herbs and spices, it attracts good bugs and brings out the flavor of the dill in your plants. Other herbs also eliminate harmful pests and fungi like powdery mildew and aphids.
Can you harvest dill along with other herbs and spices?
Yes. You can harvest fresh dill after you harvest parsley, cilantro, lemon balm, or any other plant in your herb garden.