A marinade can be the perfect option if you're looking for a new way to spice up that grocery store chicken breast. However, knowing how long to marinate greatly impacts flavor and texture. Plus, marinating too long can have serious health consequences. So how long can chicken marinate in the fridge?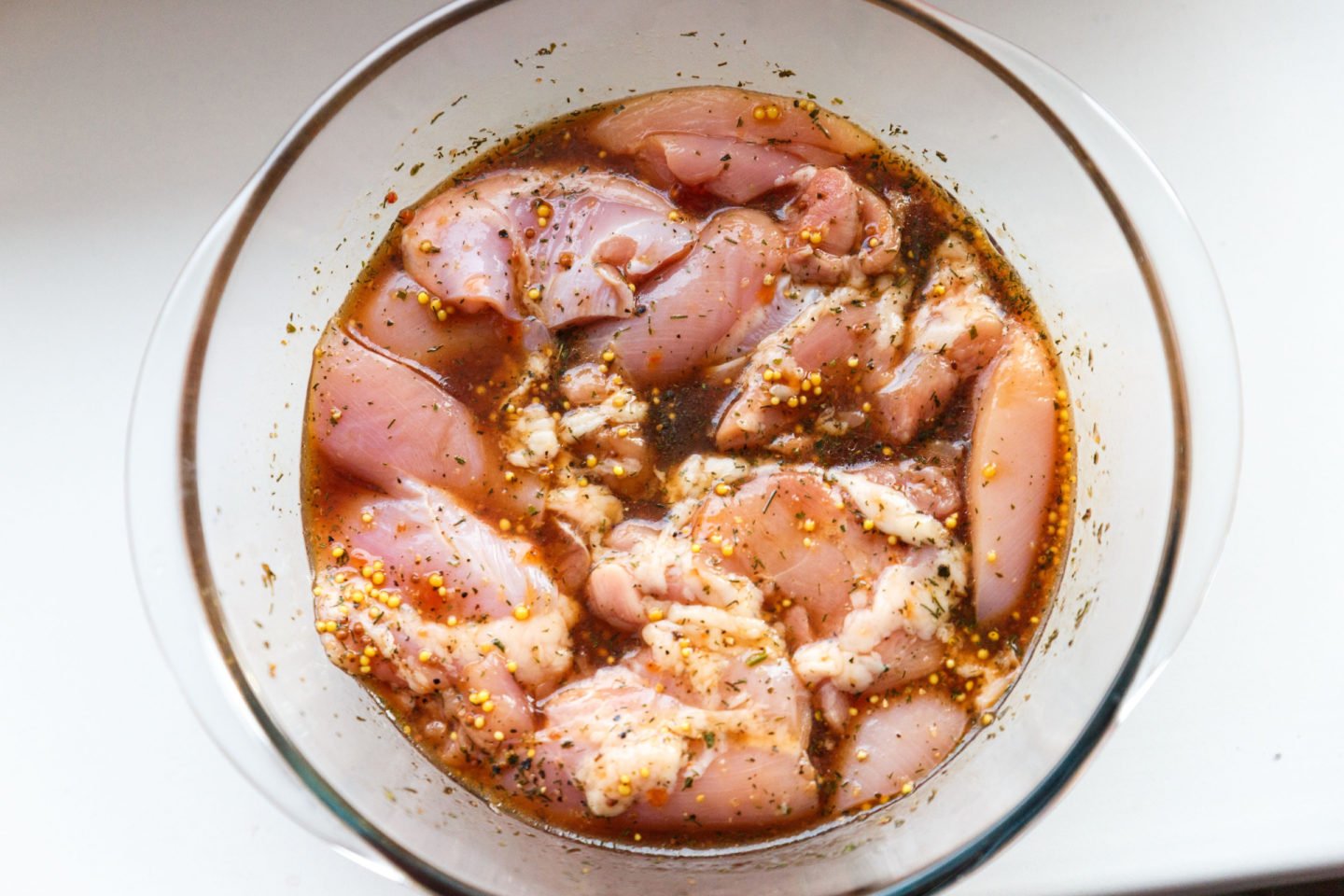 For most marinades, 2 to 24 hours is perfect. That should allow for the flavor penetration and tenderizing effects you're looking for. Learn more about how marinating works and how over-or under-marinating can affect your food.
Table of Contents
See How Marinating Works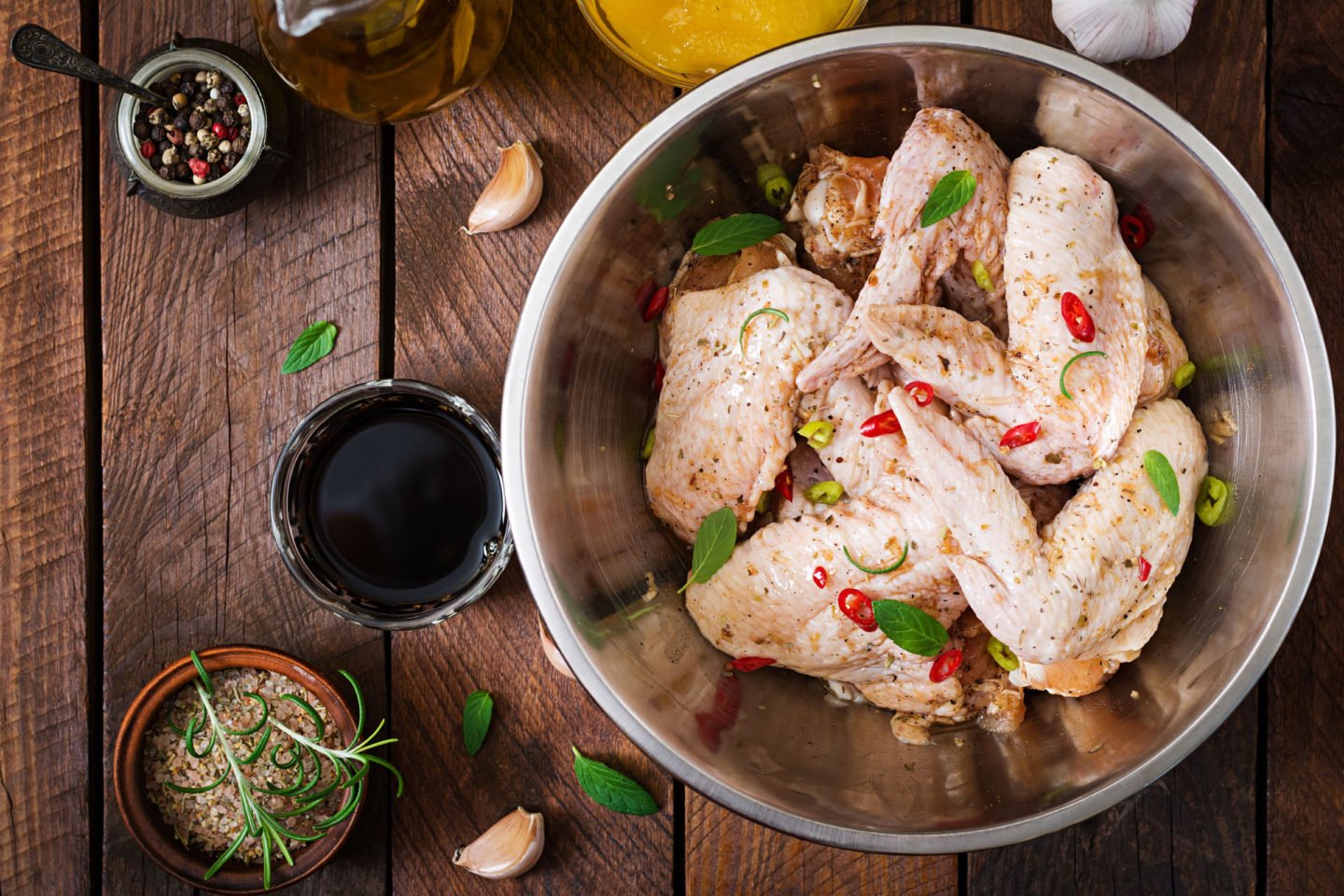 A marinade is a seasoned liquid used for flavoring and tenderizing meats. They usually contain a balance of oil, salt, seasonings, and an acid enzyme like vinegar or lemon juice. In addition to giving your meats a burst of flavor, the enzymes in marinades also help break down the fibers in the meat, making it easier to chew.
A wide range of fruits can be used to break down the meat sinews. Citrus fruits like lemon or lime are common, as are mangos, kiwi, papaya, and Asian pears. Because of the way these enzymes work, it's important not to over-marinate meat or risk turning it mushy.
Contrary to popular belief, marinades don't penetrate very far into the meat itself but flavor the outside of the cut. For this reason, thinner cuts or meats that have been pounded flat are the best choices for marinating.
How Marinades Are Affected by Time
How long you want to marinate your meat depends on what type of marinade you're using (see below). However, under or over-marinating will lead to similar results in all cases.
Undermarinating
Marinating for less than the recommended time will make your meat tough and flavorless. In this case, the enzymes haven't had enough time to do their work, leaving all the muscle fibers of your meat intact. That may be less of a problem for chicken and more of an issue for certain cuts of beef.
Overmarinating
Overmarinating has the opposite effect, making your meat mushy and over-saturated with flavor. The enzymes have penetrated so far into the muscle fibers that they have broken them down completely. That means the satisfying firmness and meat grain will be completely destroyed.
Overmarinating can also be a health hazard. While salt and acid will help preserve your meat for a bit longer, they can't do so indefinitely. Leaving raw meat in the fridge for days will probably lead to the growth of bacteria or mold.
Classic Chicken Marinades
There is an endless variety of ways to marinade your chicken. With a few of these options readily available, you can always make even the plainest piece of meat taste new.
Lemon Chicken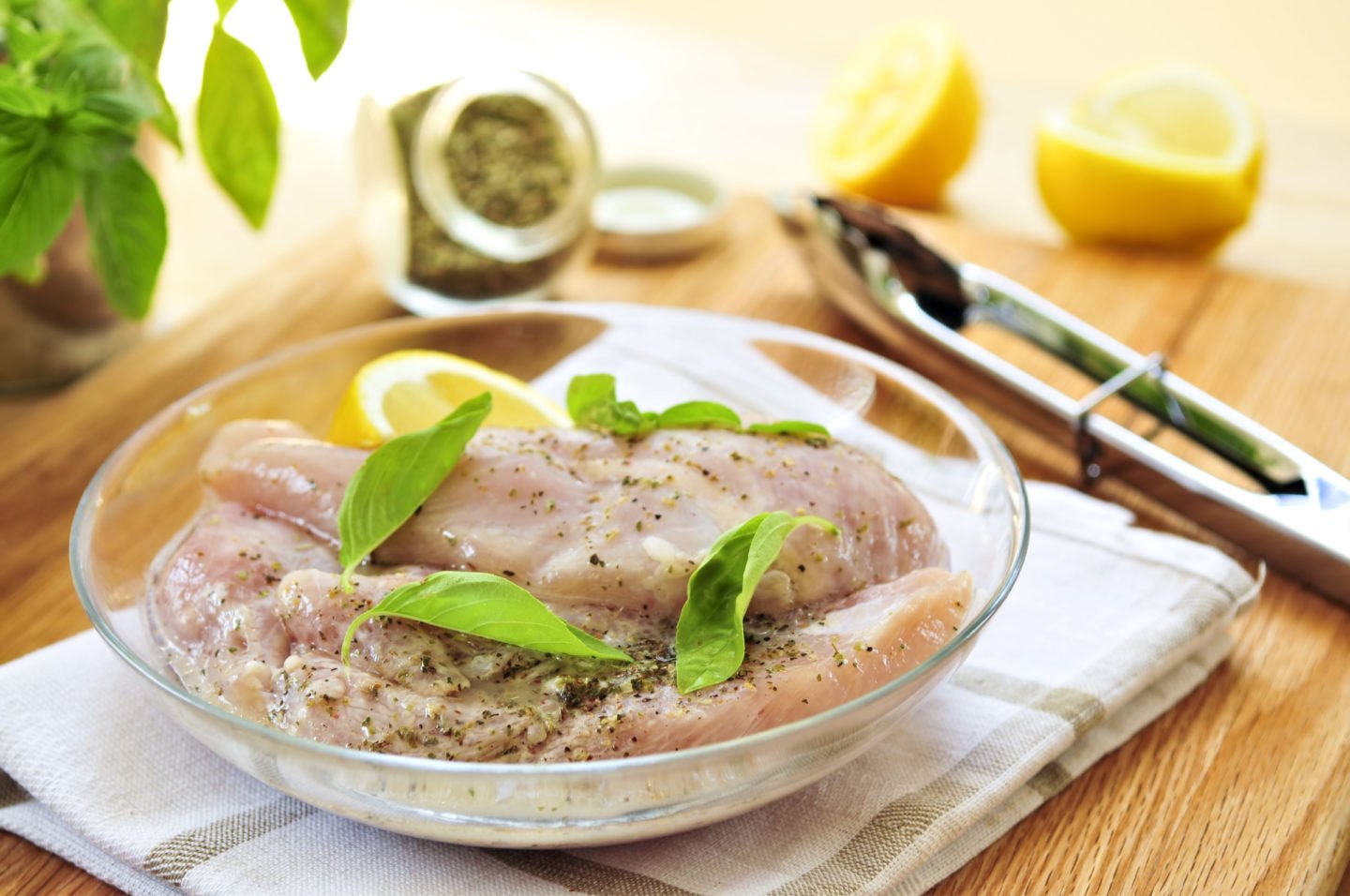 This classic marinade pairs lemon juice and rice vinegar with fresh ingredients like dill for a bright, springy flavor. It needs a bit less time than other options, between 1 and 12 hours.
⅛ cup olive oil
2 TBS lemon juice
½ TBS rice vinegar
1 minced garlic clove
1 TBS fresh dill
1 tsp honey
⅛ tsp salt
Teriyaki Chicken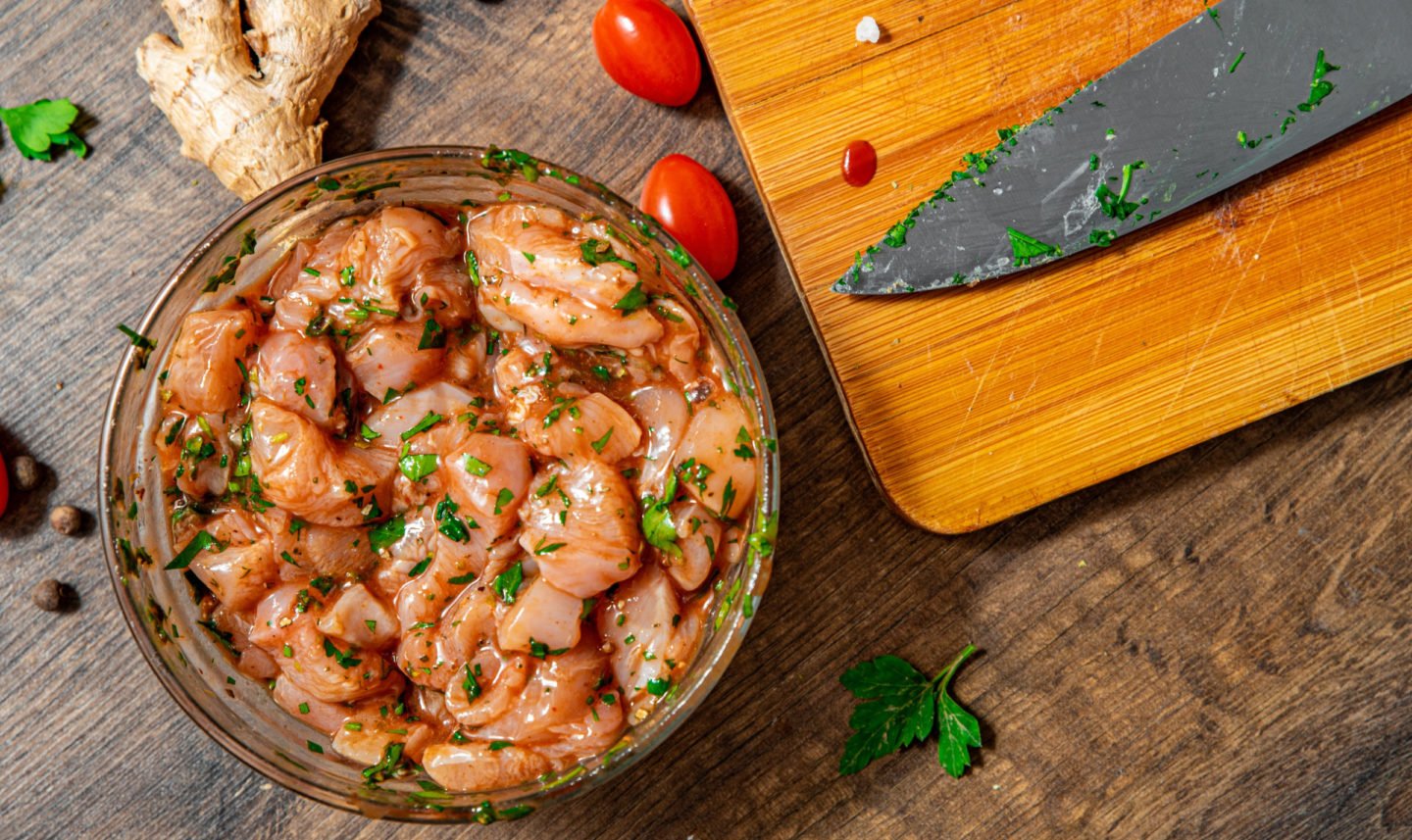 This teriyaki chicken marinade uses a combination of classic East Asian ingredients to tenderize and flavor. The result is a flavor that is sweet, salty, deep, and rich. Marinate for 2 to 24 hours.
2 TBS maple syrup
¼ TSP sriracha
2 TBS soy sauce
1 TBS rice vinegar
1 clove garlic
1 tsp of grated fresh ginger.
Balsamic Chicken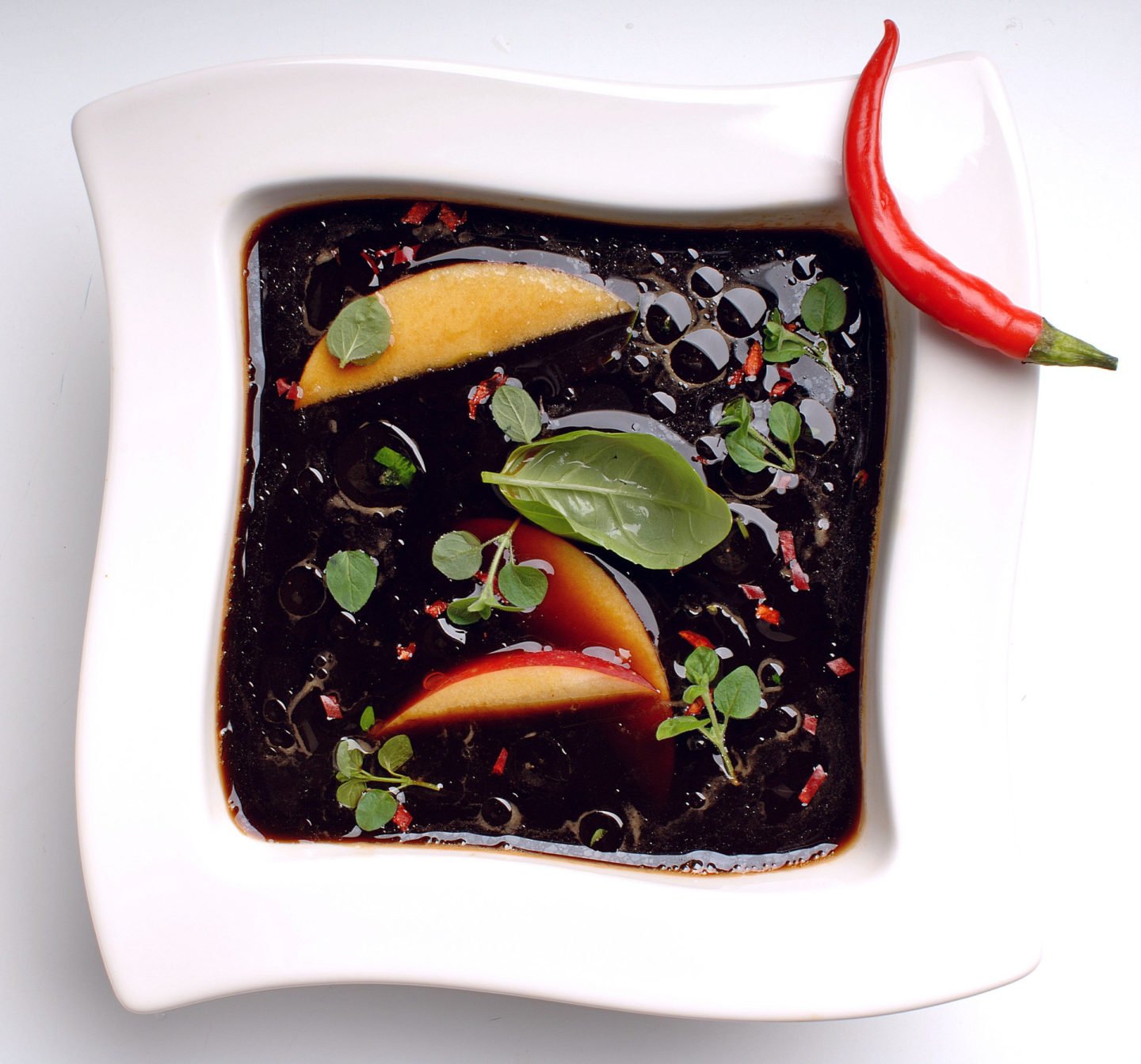 Here, the recipe uses vinegar rather than the enzymes contained in fruit to tenderize the meat. Just add the ingredients below and marinade for 1 to 12 hours.
⅛ cup olive oil
⅛ TBS salt
⅛ TBS pepper
1 clove of minced garlic
1 TBS fresh, chopped basil
2 TBS balsamic vinegar
Related Questions
How is a marinade different than a rub?
Rubs serve a similar function as marinades: to flavor the meat. They are dry and are applied by hand rubbing on the cut's exterior. The other main characteristic of rubs is that they don't do as much to tenderize the meat as they should. That's why rubs are a better choice for cuts of beef that are already tender.
Should I wash off my marinade before cooking?
Some recipes may ask you to wipe off excess marinade before cooking, which to some home cooks may sound counterintuitive. After all, why take away the flavor you worked so hard to develop?

The reason is that excess marinade can contain sugar. Sugar can cause flare-ups when cooked over an open flame, such as on a grill. Also, the excess marinade can cause uneven flavor.