Sour cream is an all-around ingredient in baking, cooking, and making sauces and dips. Its sour taste adds character to any dish, making it a common purchase. However, like all other dairy products, sour cream goes bad quickly, especially when stored improperly.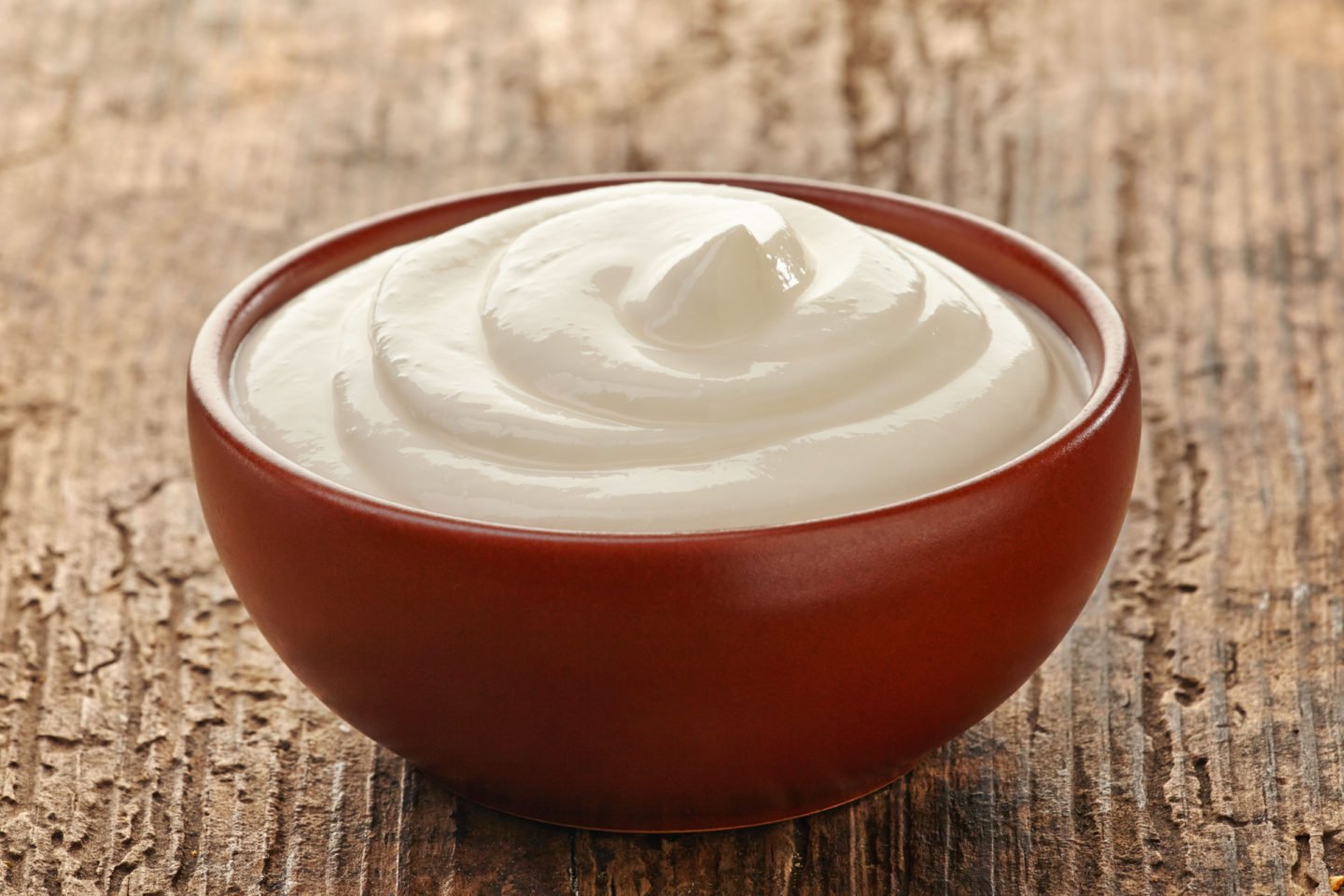 Open sour cream lasts two weeks when refrigerated and sealed correctly, which is a long time considering that it is a dairy product. On the other hand, you can still use unopened sour cream a week past its expiry date.
Read on to learn about how long sour cream lasts, how to store it, and how to tell if you already have to toss it out.
Table of Contents
What is Sour Cream?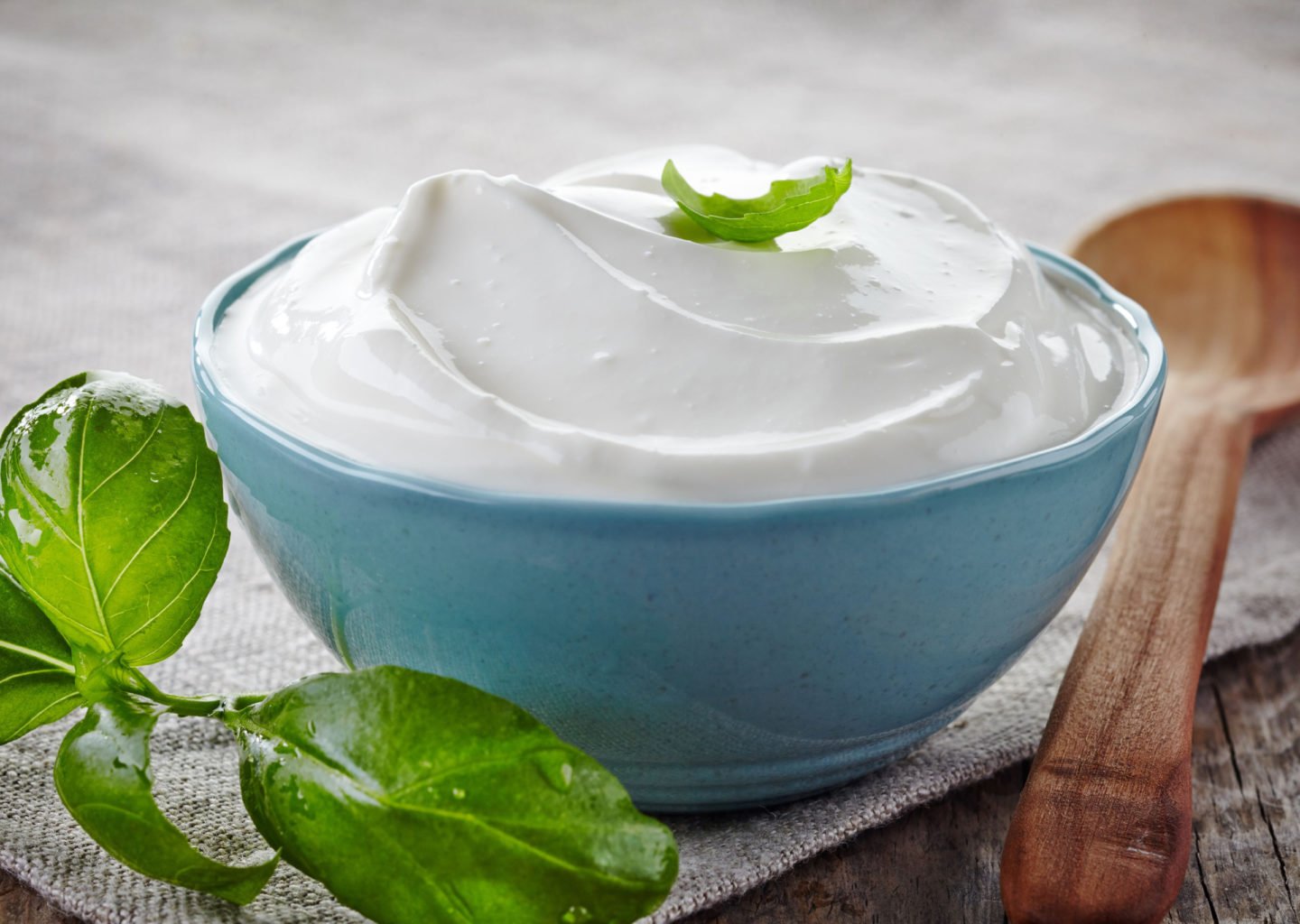 Sour cream is a dairy product made by mixing dairy cream with live bacteria that produce lactic acid, resulting in the sour taste you get with sour cream. Also called soured cream, this cream is a prized addition in many recipes as it enhances flavor and texture in baked goods like baked potato recipes, sauces, dips, frostings, and soups.
There are three varieties of sour cream available on the market: regular sour cream made from dairy cream, light sour cream made with half and half, and fat-free sour cream from coconut milk (often referred to as vegan sour cream) or non-fat milk.
Does Sour Cream Go Bad?
Unfortunately, yes. All types of sour cream go bad after some time, especially when stored improperly. Since sour cream has live bacteria that make lactic acid, changes in temperature and storage affect how much lactic acid is made. This often leads to a sour taste and smell, which is what we call "spoiling."
Aside from the already present bacteria in sour cream, other microorganisms like fungi thrive in sour cream and other dairy products, making them spoil quickly. However, unlike other dairy products like regular milk that only lasts about a week in the refrigerator, sour cream remains intact for up to three weeks.
How Long Does Sour Cream Last?
Sour Cream (Regular)
Regular sour cream, usually available commercially, contains dairy cream as a base. But commercial sour cream commonly includes additives and preservatives like sodium phosphate, sodium citrate, calcium sulfate, potassium sorbate, and guar gum to keep their freshness and viability over time.
Commercially available regular sour cream always comes with a "best by" date. Although this date means that the product is best consumed within the period before that date, you can still use sour cream three weeks past it, given that you refrigerate it immediately after purchasing it and keep it in the fridge at all times.
Once opened, you should keep your regular sour cream in the refrigerator and ensure that the cap is on when not in use. Already-opened sour cream lasts about two weeks in the fridge.
Sour Cream (Light)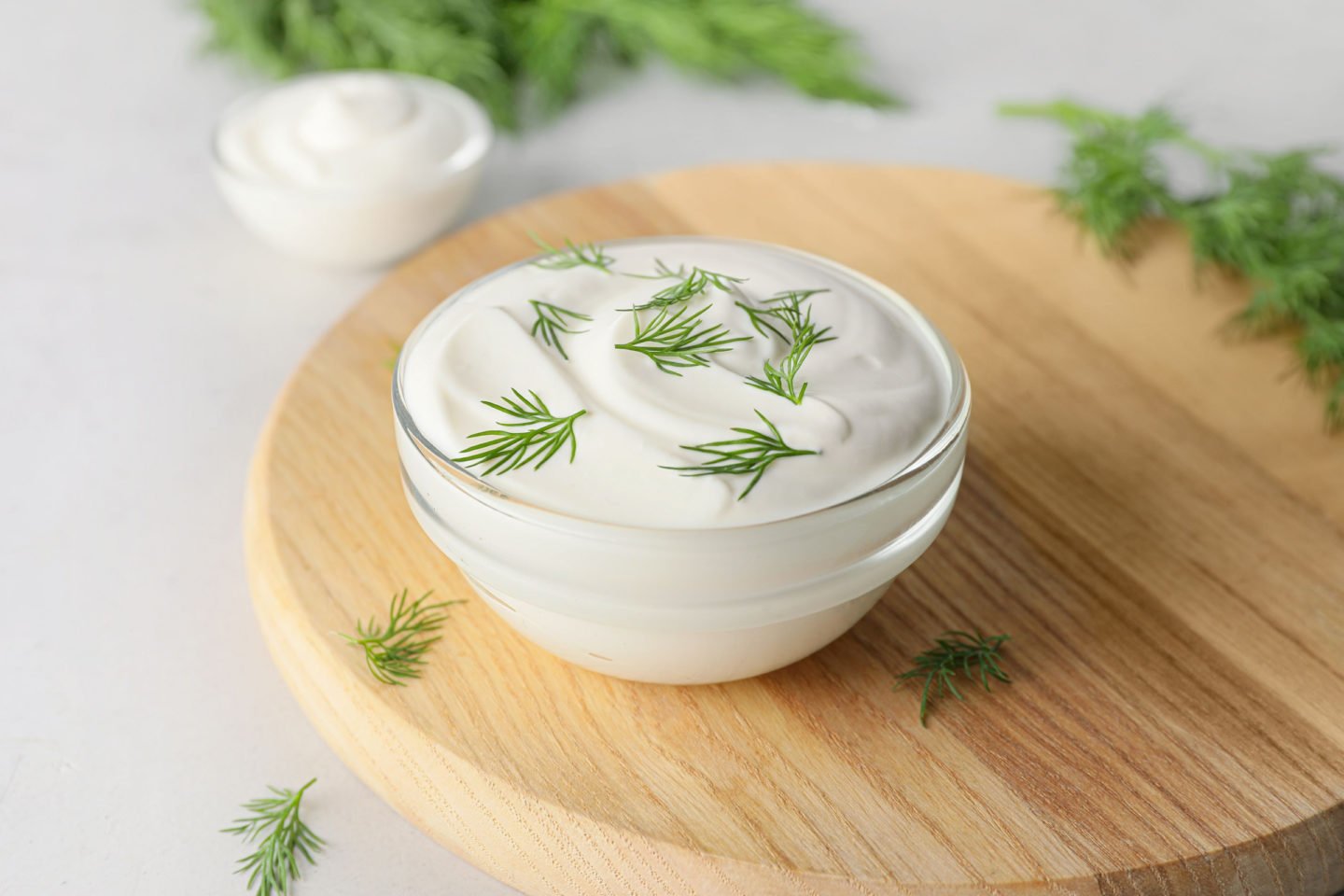 Light sour cream, rather than pure dairy cream, combines milk and cream to create a cream with 13% less fat. Adding milk makes the mixture thin, but stabilizers are added to achieve that thick consistency. However, due to the lower fat content, the shelf life of light sour cream decreases.
Opened light sour cream lasts about 7 to 10 days in the refrigerator, while unopened light sour cream is still viable up to a week after its best-by date.
Fat-Free Sour Cream
As the name implies, fat-free sour cream contains 0% fat. Instead of full cream, fat-free sour cream utilizes skim milk, which contains 0.3% fat at most. Manufacturers use additives like gums and food starch to make the cream thick.
Skim milk products last up to one week in the refrigerator, which includes fat-free sour cream. Furthermore, vegan sour cream is made with raw cashews and keeps in the fridge for 7 to 10 days.
Homemade Sour Cream
Homemade sour cream uses heavy cream or whipping cream, lemon juice, or lime juice as a source of the acidic taste. Even though it doesn't have any preservatives, homemade or fresh sour cream can last up to two weeks in the fridge as long as it stays sealed. This is because it doesn't have any microorganisms.
How To Tell If Sour Cream Has Gone Bad
Discoloration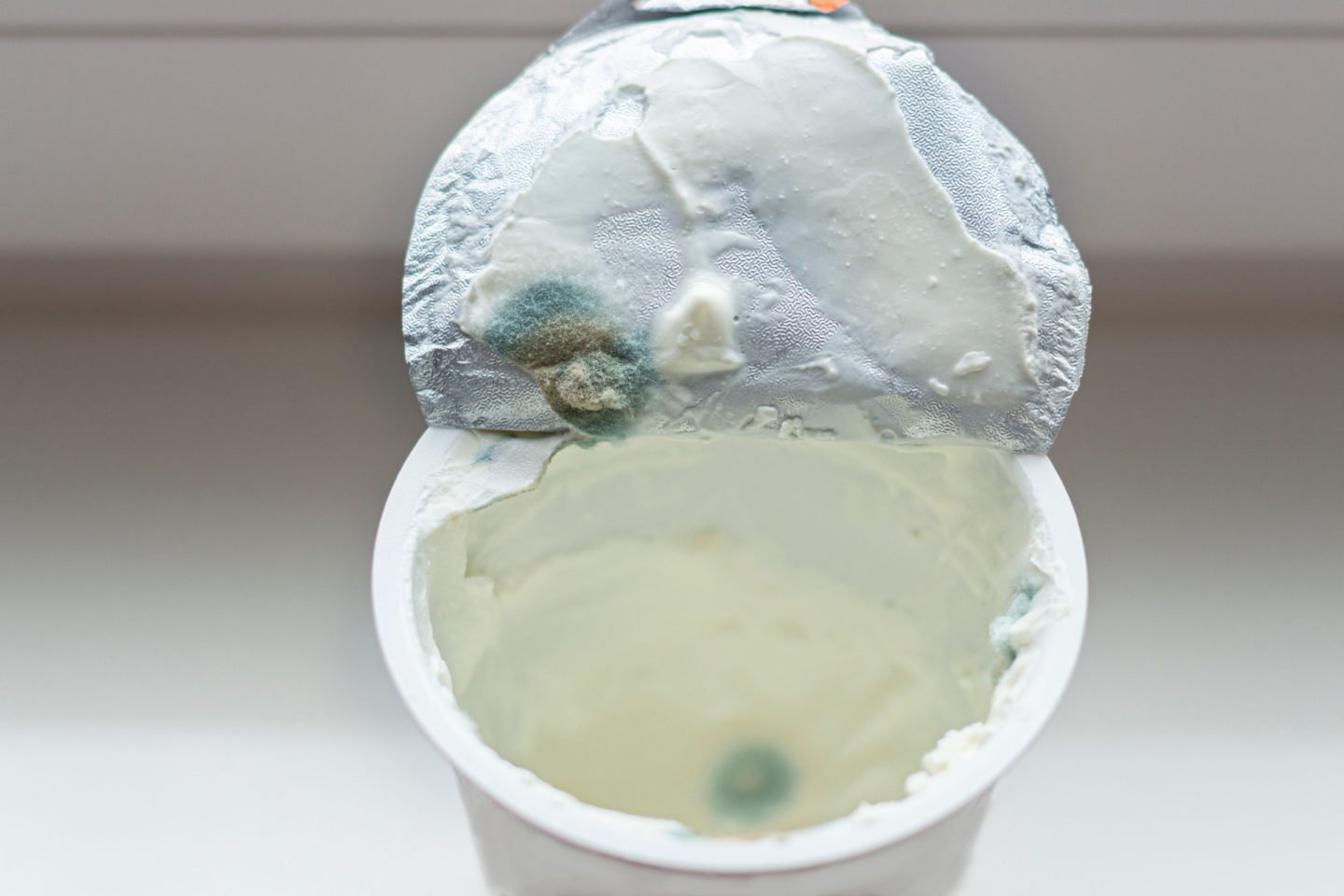 Discoloration in sour cream often happens due to the degradation of the protein part of the cream. Spoiled sour cream often turns dark yellow to light brown, developing a fuzzy texture. However, discoloration also occurs when mold grows on the surface. Molds appear green to gray, indicating that you should throw the batch out.
Foul Smell
Although sour cream is naturally acidic, fresh sour cream smells more creamy than sour. When you open your sour cream and start to notice a distinct, rancid smell, that means it's starting to go bad.
Acrid Taste
As the name implies, sour cream has a sour taste but develops an acrid taste once it spoils. However, it's unlikely for you to taste it since you might first notice the discoloration and foul smell before tasting it.
Can You Eat Spoiled Sour Cream?
Although it is likely safe to consume expired sour cream two weeks past its "best by" date, it is always unwise to eat spoiled ones as they can be agents of food poisoning. If you develop food poisoning, you may feel fever, diarrhea, nausea, and stomach pain. After drinking poor sour cream, it can show up immediately or after a few days.
How To Store Sour Cream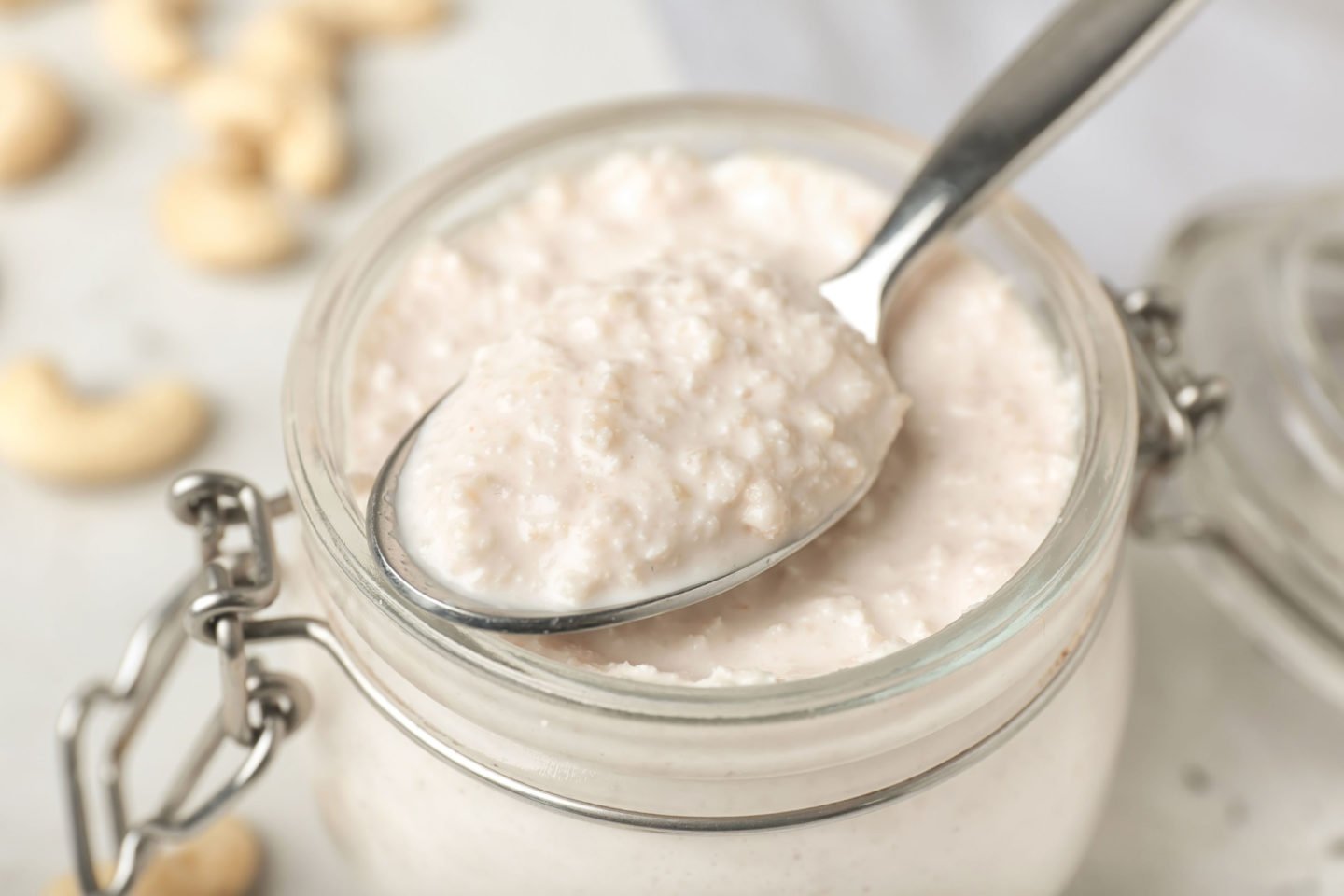 Because sour cream products are frequently sold in disposable plastic containers, I recommend transferring leftover sour cream to an airtight container and refrigerating it to extend the sour cream's shelf life. I don't recommend keeping frozen sour cream, as thawed sour cream tends to have a sluggish consistency.
It is essential to keep sour cream in the refrigerator and use a clean utensil when getting some out of the container to avoid contamination. When other food particles are mixed into sour cream, a watery liquid called whey forms on the surface, which some people may mistake for spoiled food.
Related Questions
Is sour cream the same as crème fraiche?
Crème fraiche is a dairy product that's different from sour cream. It has a thicker texture, tastes less sour, and doesn't separate when heated.
What can you substitute for sour cream?
Greek yogurt comes first in the list of sour cream substitutes, but you can also use cottage cheese, cream cheese, buttermilk, crème fraiche, and other non-dairy alternatives such as coconut milk, soy, and cashews.
Can you freeze sour cream?
While you can always try freezing sour cream, thawed sour cream will have a fuzzy and sluggish consistency. Nevertheless, you can still use it for a lot of recipes.
Is a watery sour cream a bad sour cream?
No. Watery sour cream may result from refrigerating it for a long time, but it does not mean that you have expired sour cream. That watery liquid is most likely whey, resulting from protein extraction.