Everyone gets out of the swing of things when it comes to health and fitness, and all that matters is that you get back on track. It can be important — and motivating — to get some pep back in your step by giving your body's natural detox system a boost.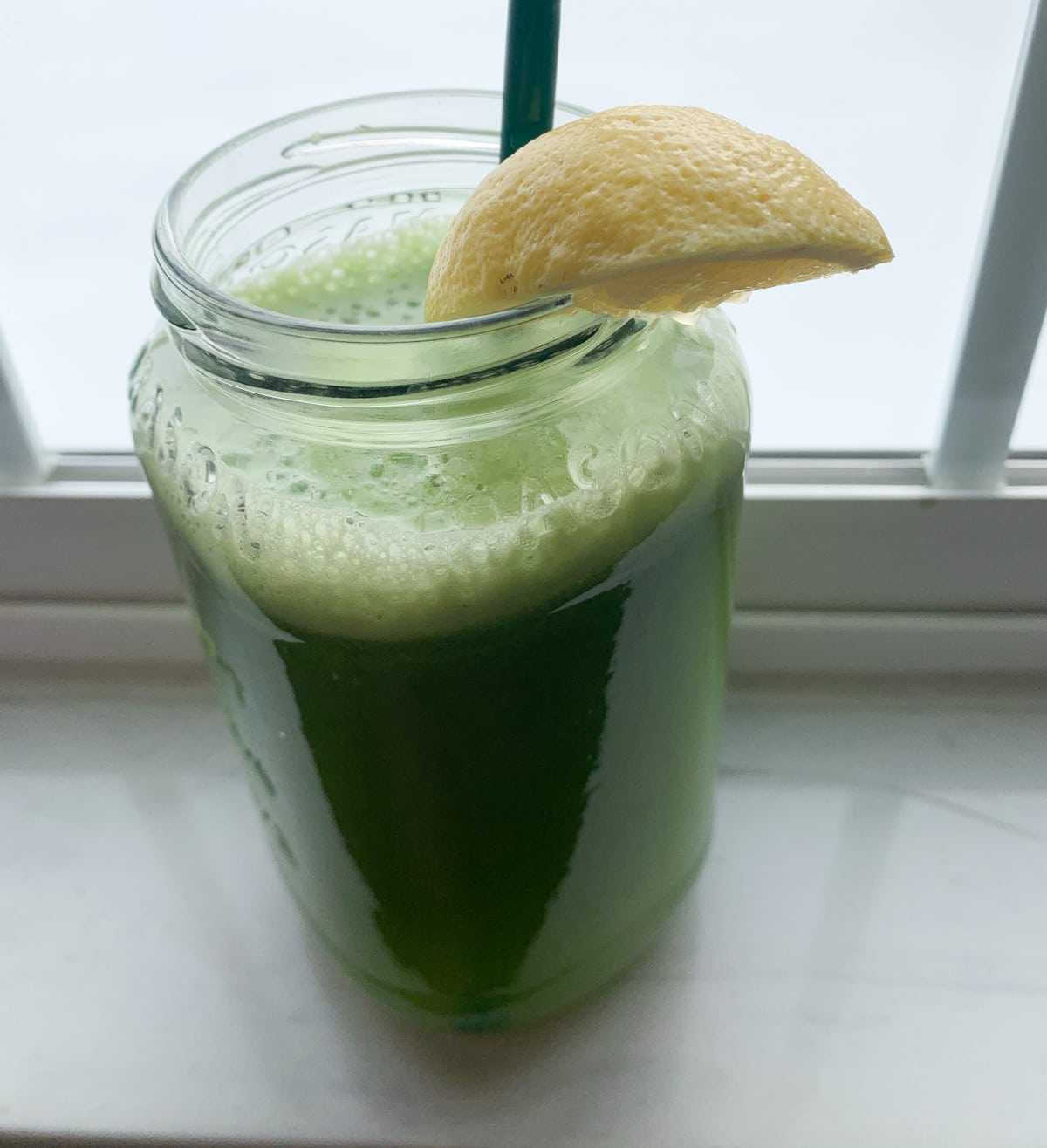 Don't stress — this juice isn't going to have you spending the day in the bathroom. It simply gives your body's natural cleansing pathways the support that they need to help your body get rid of the junk that's accumulated in your system.
No matter how stringent you may be at the start of a new nutrition or exercise plan, it's easy to let healthy new habits fall by the wayside. Often, a strict meal plan and a tough exercise routine slowly give way to a day off, which turns into two... which turns into frustration over being right back where you started.
You don't need a lifestyle overhaul in order to get back on track or to create a plan that results in lasting change. Small changes — like adding a juice to your morning that aids your body in getting rid of the effects of long-standing poor habits — can go a long way in helping you boost your energy, give your all in your workouts, and stick to your healthy eating routine.
Enter: a delightful concoction I like to call the detox dream.
We've got mint, cucumber, a burst of lemon, some green apple sweetness — just what you need to kickstart getting back to healthy habits.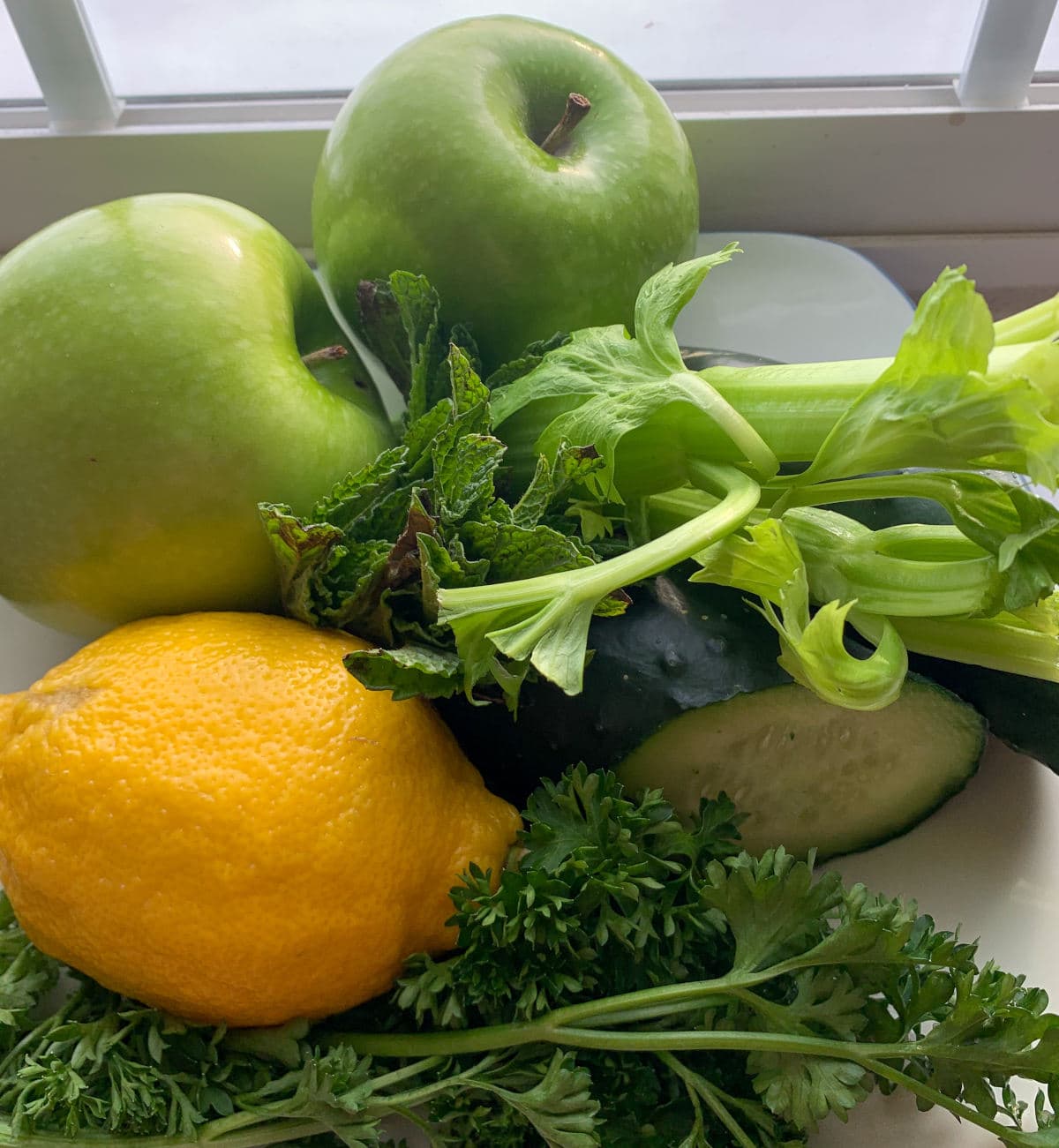 An important note: detox dream is meant to support a healthy lifestyle, and a healthy lifestyle includes whole foods. Your body isn't meant to live on juice alone. This isn't part of a juice cleanse program. Drink this juice once or twice a day in addition to eating well, and watch your energy soar.
Fresh Fruit and Vegetable Raw Juice: Ingredient Benefits
First, let's take a look at each of the herb, fruit, and vegetable superstars that play a role in this recipe: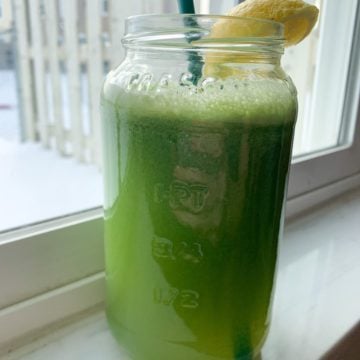 Detox Dream: Juice Cleanse Recipe
We've got mint, cucumber, a burst of lemon, some green apple sweetness — just what you need to kickstart getting back to healthy habits.
Ingredients
2

green apples

1

small bunch

fresh mint

to taste

1

small bunch

parsley

to taste

4

stalks

celery

1

cucumber

1

lemon

peel removed
Instructions
Place ingredients into your juicer, using high speed for all items except mint and parsley. The juice is best consumed immediately but may be refrigerated for up to 24 hours in a sealed container.
Mint — Mint's benefits are seemingly endless — the herb is loaded with vitamin A, iron, manganese, and folate. Antioxidants in mint also work to protect the body from the effects of stress and improve the function of the immune system. Mint also adds a refreshing taste that can help cut through parsley and celery, if you aren't used to those stronger flavors in your juice.
Parsley — Parsley has a strong taste, but in this juice, a little goes a long way. Loaded with antioxidants, parsley also gives the body boosts of vitamins A, B, C, E, and K. Trust me: don't skip it!
Cucumber — Cucumber is stellar for hydration on the cellular level, and can help to ease inflammation and regulate your body's temperature. In addition to providing a hydration boost, cucumber adds a light, refreshing taste, and gives your body a boost of vitamins A, C, and folic acid.
Celery — The number one question I get when I recommend juicing celery is, without a doubt, "Can you taste it?" The answer is yes, you can — and that's a good thing. The taste of celery juice is nothing like biting into a fibrous stalk, and you'll grow to love its refreshing, hydrating, bright taste. Research shows that celery juice can help get rid of fat buildup in the liver, provides antioxidants, helping your system to run lean and clean.
Green apple — Apples are great for flushing out toxins, and green apples give the detox dream a sweet and sour taste that's tough to beat. Don't forget to leave the peel on your apple when you put it through the juicer — you'll get a boost of vitamin A that supports healthy skin.
Lemon — All citrus can go a long way in helping our bodies run smoothly, and lemon is a powerhouse. Lemon can help with constipation, gives the body polyphenol antioxidants which may help with weight loss, and provides a boost of vitamin C to support the immune system. When your body's immune system is strong, you're able to devote more energy to activities other than fighting off illness.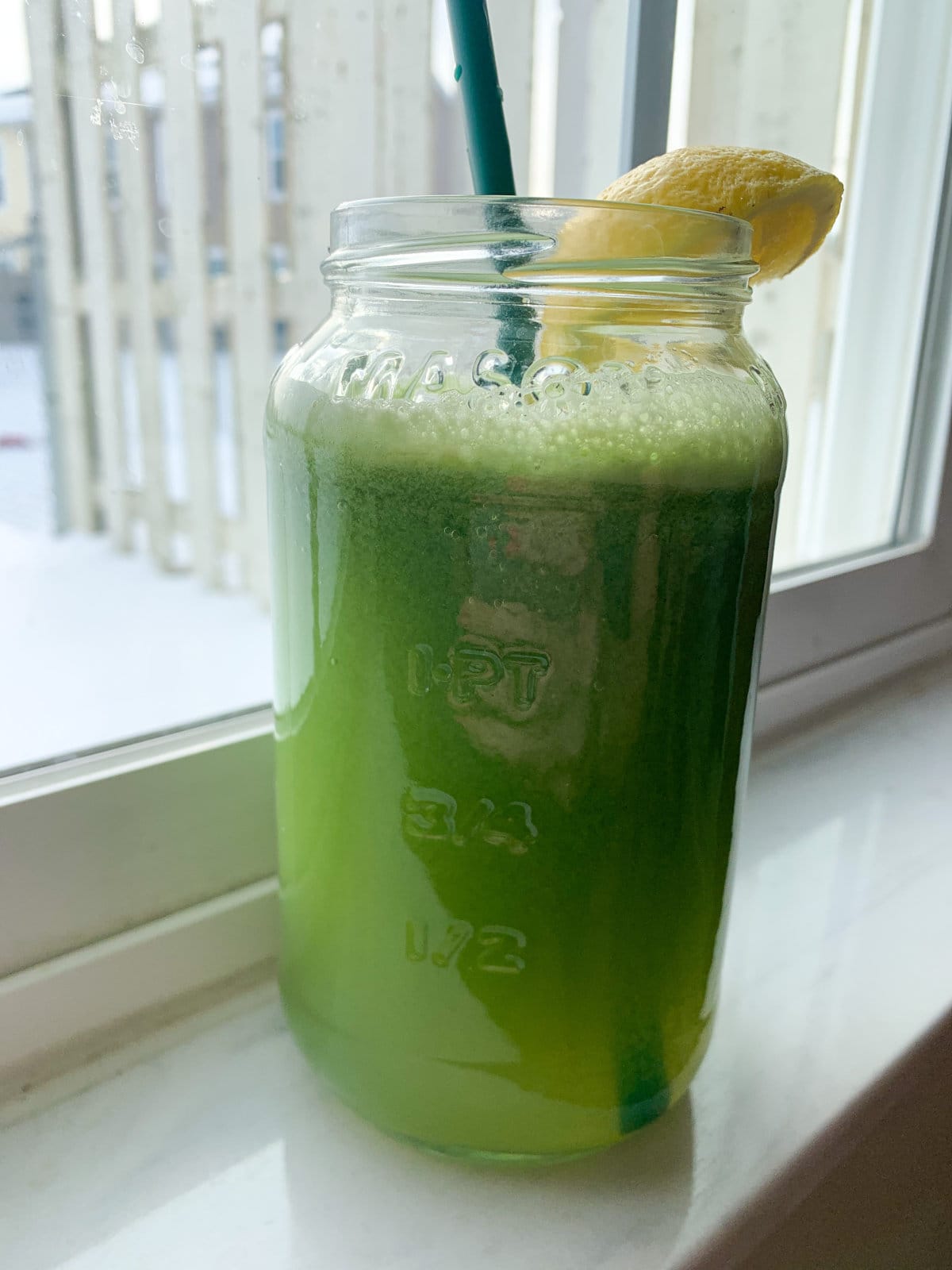 Note: Drink this juice once or twice a day as a part of a whole foods diet. If only drinking once a day, drink first thing in the morning. If drinking twice a day, drink in the morning and the evening.