People often enjoy rare and rare-medium steaks due to their tenderness and flavor. Since many people like eating undercooked meat, you might wonder if eating a raw, uncooked steak is safe.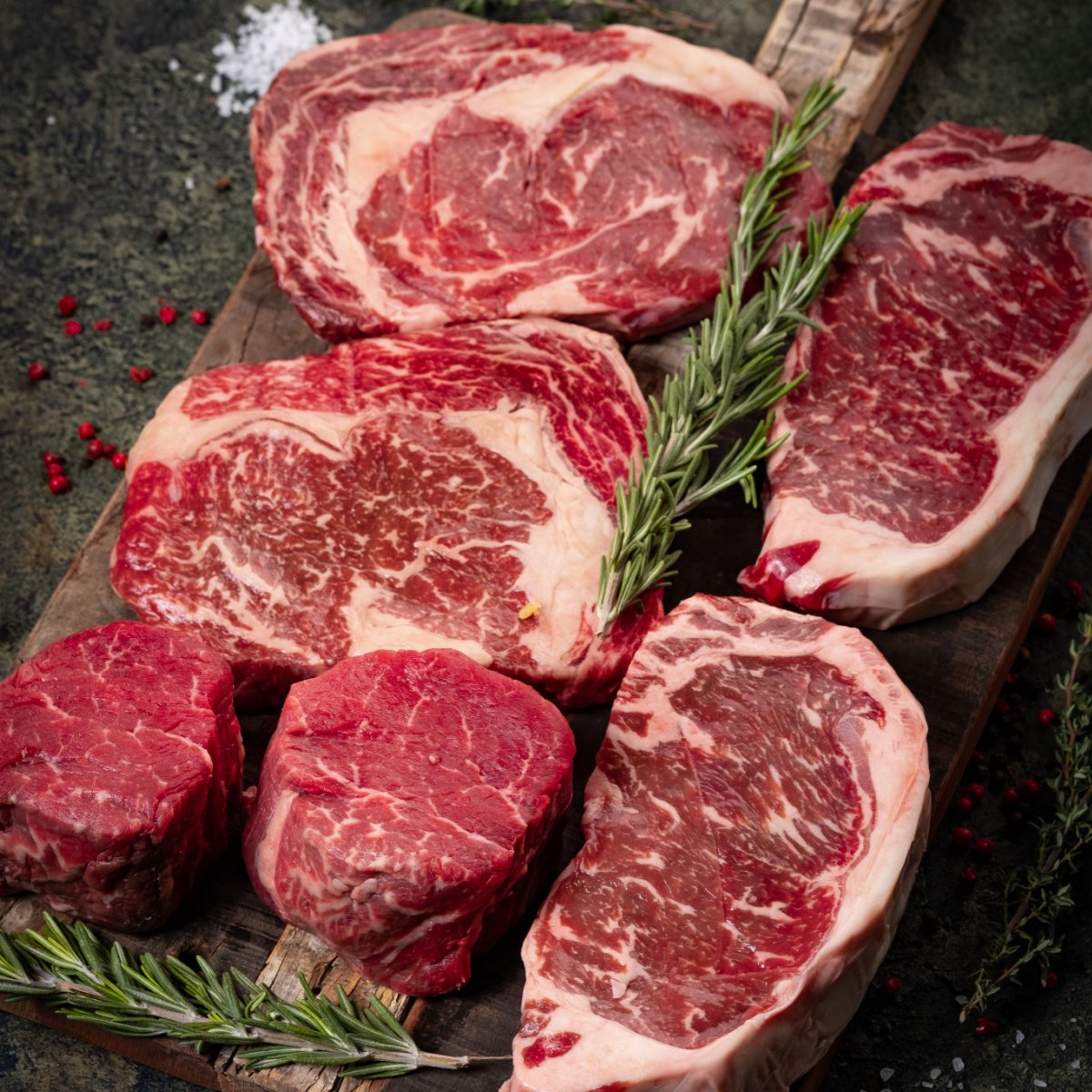 The quick answer is no. The Centers for Disease Control and Prevention listed uncooked meat, such as raw beef, as the most likely source of harmful bacteria that may cause food poisoning. This reason should tell you not to eat raw steak or uncooked meat.
However, this does not mean you can't eat raw meat. Some people enjoy eating raw meat, and there are ways to ensure your safety if you want to give raw steak a try. Read on to learn everything you need about this topic.
Table of Contents
Can You Eat Raw Steak?
While you can actually eat raw steak or raw meat, it's not safe. Raw steak or any other raw meat often has bacteria on it that can cause food poisoning, which causes fever, bloody diarrhea, and a lot of throwing up.
Although some people have a raw meat diet and have not experienced any signs of food poisoning, this does not mean that anyone should get into eating raw food, and more importantly, raw meat, including raw steak dishes.
Are There Benefits of Eating Raw Steak?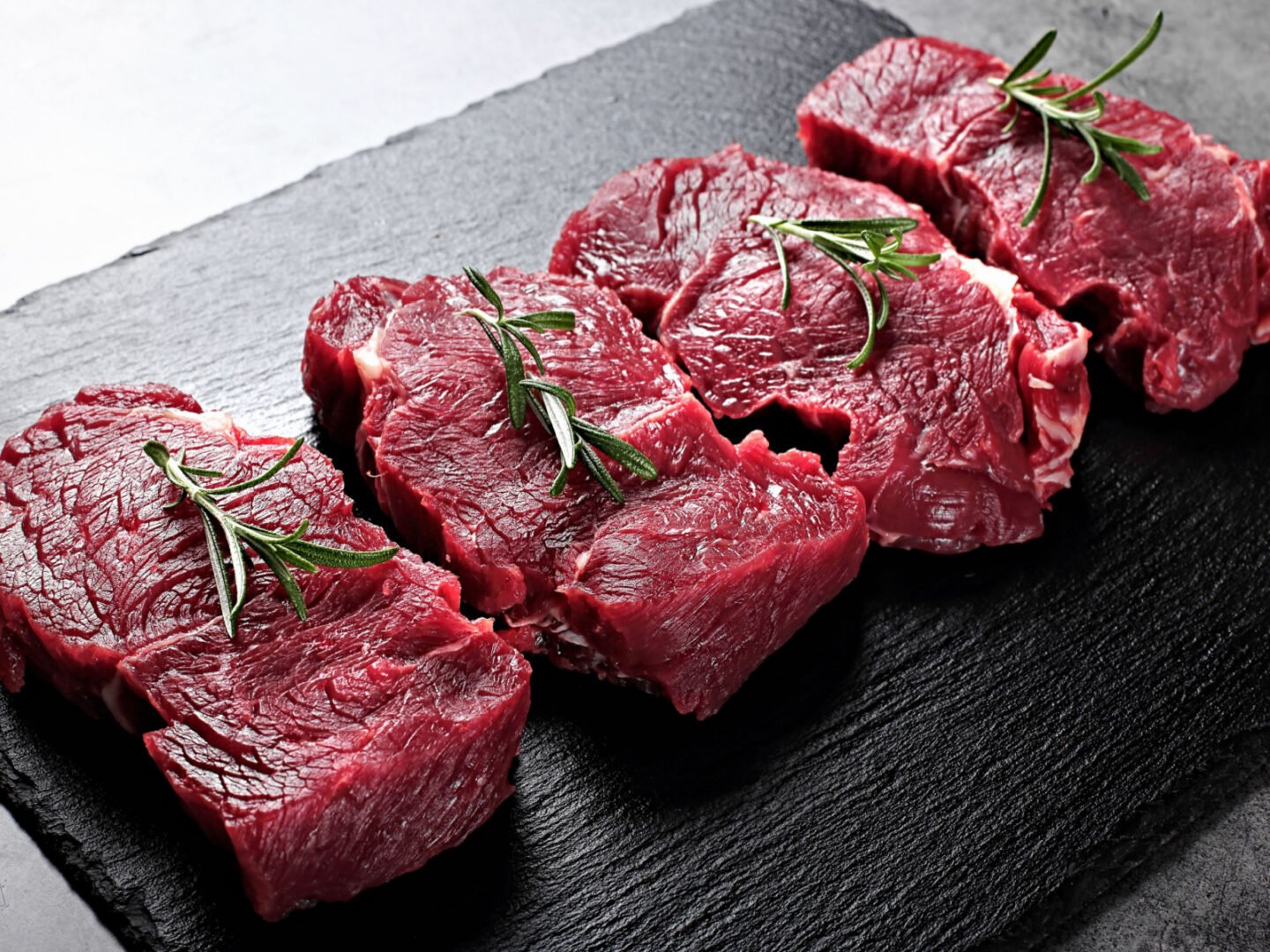 Although some people claim that eating raw steak has given them health benefits, no scientific studies back up these claims.
While fresh meat contains vitamins and minerals such as protein, iron, vitamin B12, and zinc, you can also get these nutrients from cooked meat, minus the risk of getting digestive infections.
However, most fans of the raw diet push the idea that ingesting a raw meat dish helps the body digest it faster due to the proteolytic enzymes that help break down fats. They also believe that since the meat gets digested faster, they are less likely to develop constipation and other digestion issues.
There are supposed benefits to eating raw meat, but it can be hard to find clean, high-quality meat. According to Healthline, there are also different types of red meat:
Conventional Meat: Meat from animals raised in factory farms.
Grass-fed Meat: Meat from animals that graze grass in a free-range environment.
Organic Meat: Meat from animals that eat 100% organic materials and have not received any medications or growth hormones.
Processed Meat: Meat that has gone through smoking, curing, and other processes. Examples include sausage, hotdogs, and other meat products.
Unprocessed Meat: Meat that has not undergone any curing or smoking. Includes minced meat, ground beef, sirloin, and other cuts.
To keep yourself safe, you should only eat raw meat that is organic and of the best quality.
Dangers of Eating Raw Steak: Microbial Contamination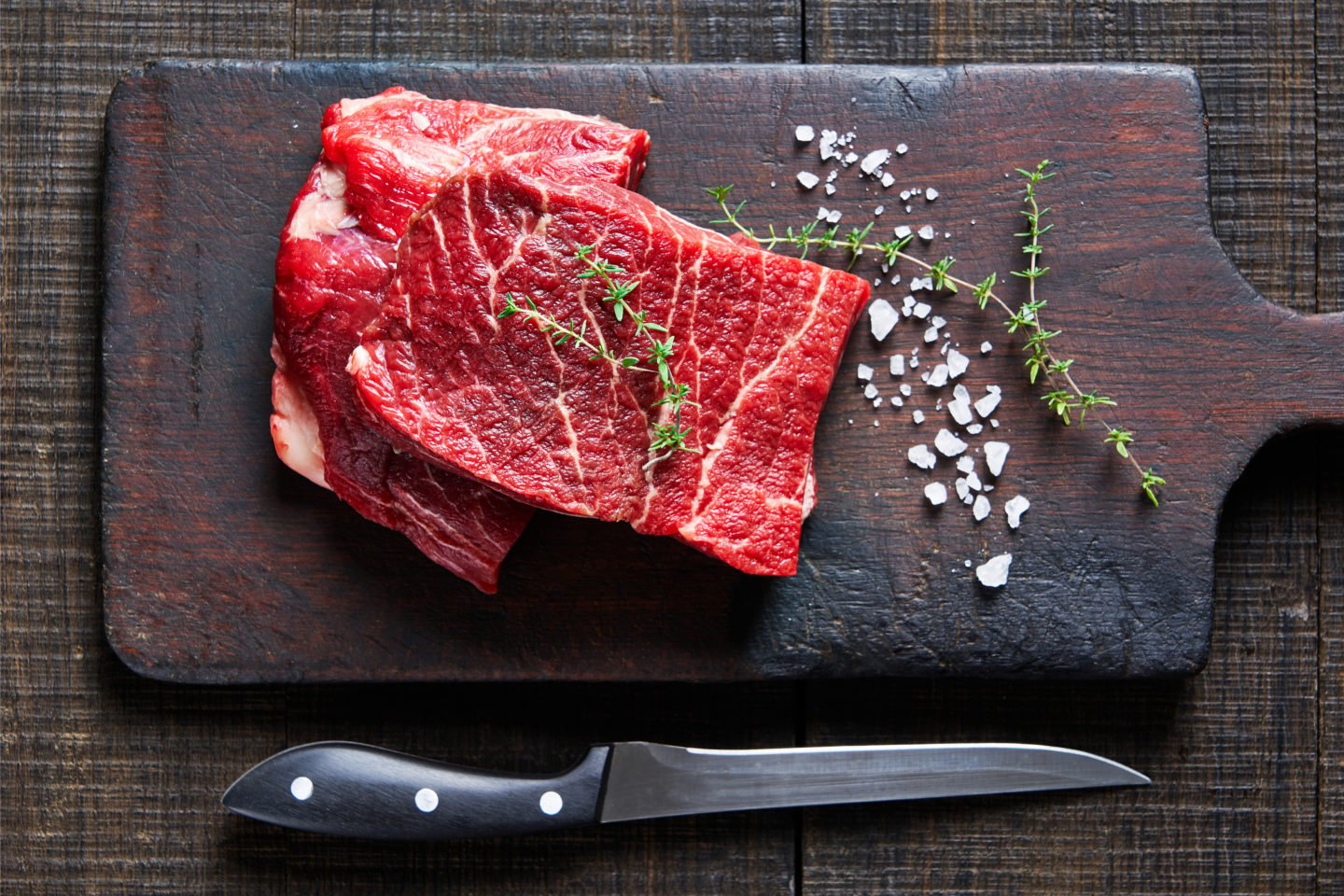 Microbial contamination is the main reason why you should cook any meat product. Meat is among the most common sources of parasitic and bacterial infection in humans, and cooking it at an appropriate temperature kills these microbes.
There are a lot of bacteria that meat can harbor, and some pose serious dangers to human health. Here are some of the most notorious ones:
E. coli is part of the normal intestinal flora of humans and cattle. When an animal gets slaughtered, some of its intestinal contents get in contact with other parts. In most cases, ground beef used in beef tartare contains contaminants since ground beef comes from different meat parts.
E. coli causes severe diarrhea that is watery or bloody, stomach cramps with pain, feeling sick, and throwing up. Even though the symptoms go away on their own, you should see a doctor if they keep coming back or if you have bloody diarrhea and feel weak.
E. coli dies at 160 degrees Fahrenheit.
Campylobacter is another bacteria that causes animal-to-human infections. Campylobacter is the most common bacteria found in meat products because it is a naturally occurring flora in animal intestines.
Even though the symptoms are usually mild, children, the elderly, and people whose immune systems are weak can get very bad diarrhea from them.
Campylobacter is rendered inactive at 120 degrees Fahrenheit.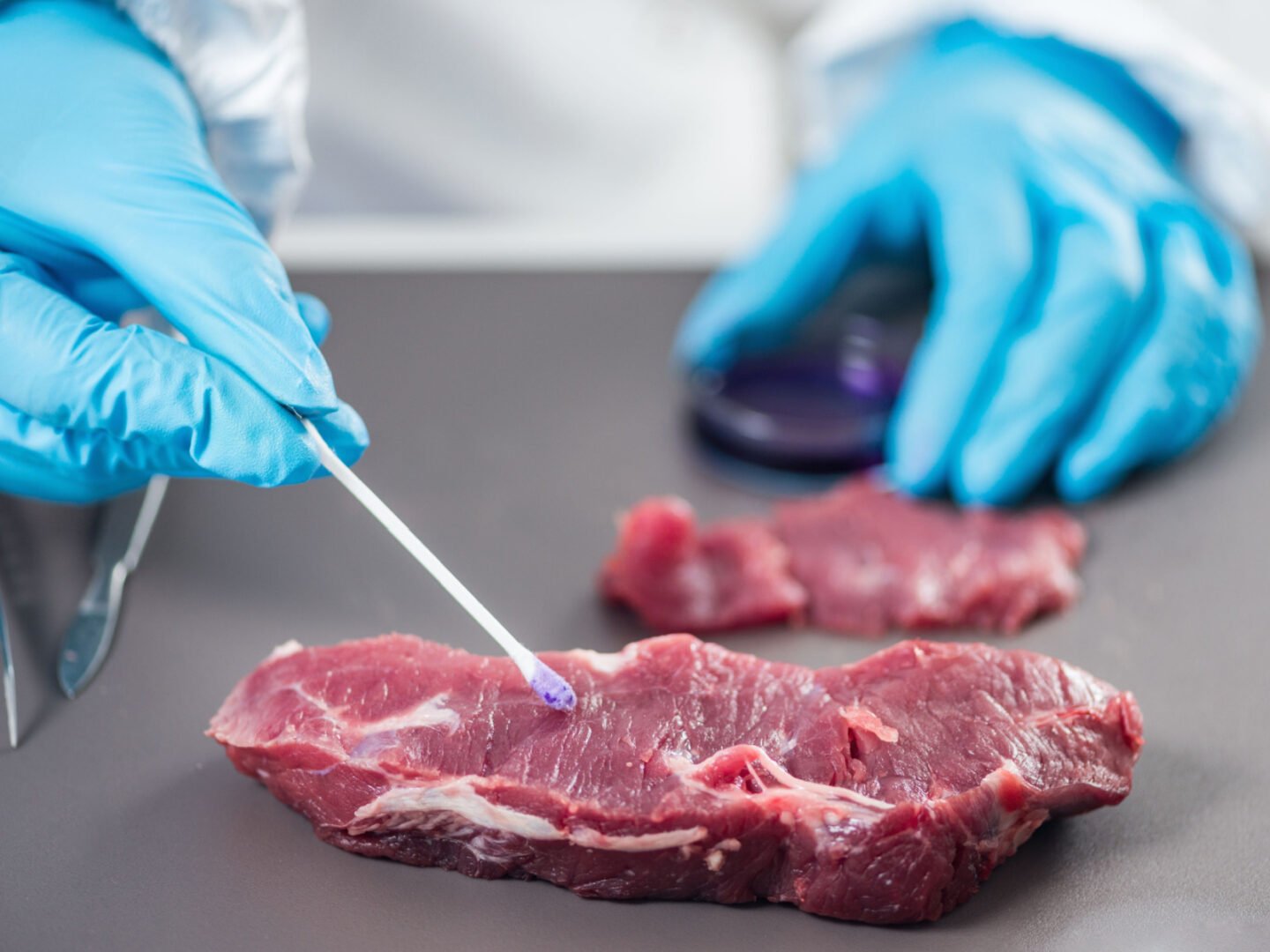 Salmonella causes more than one million foodborne illnesses annually in the US. While there are a lot of sources of salmonella infection, raw meat is the most common.
Salmonellosis often comes with fever and diarrhea, and patients often need to take medications and antibiotic treatments for this infection.
Salmonella dies at temperatures greater than 150 degrees Fahrenheit.
Although not as common as E. coli and Salmonella, listeria causes a more severe infection when ingested, especially in children, the elderly, and immunocompromised patients.
Fever, headache, stiff neck, muscle aches, and convulsions can all be caused by Listeria.
Listeria dies at temperatures higher than 165 degrees Fahrenheit.
What Kind of Steak Can You Eat Raw?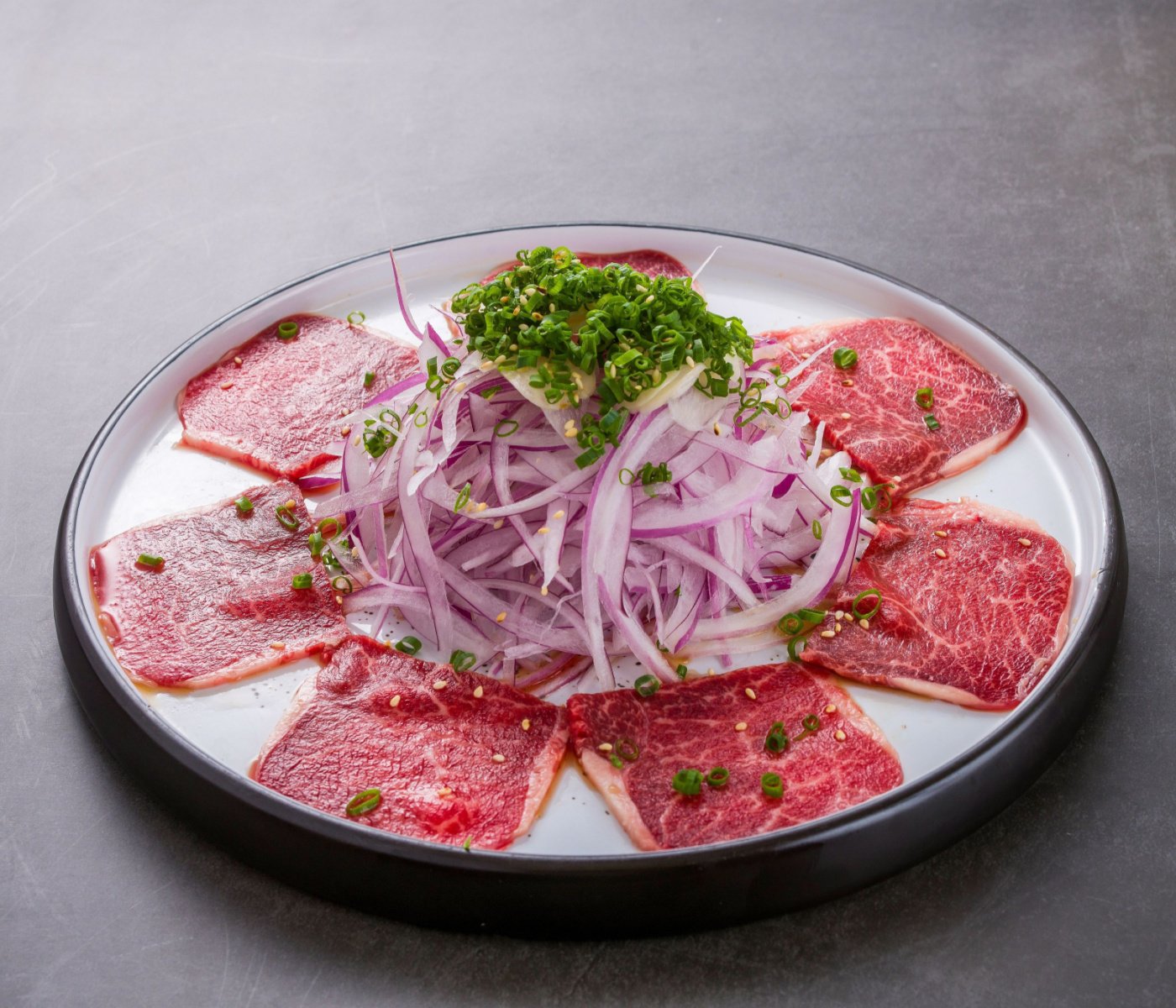 There are different types of steak, but if you really wish to try eating them raw, go for top-quality meat with food safety certifications. Also, only eat steak raw if you are sure of its freshness.
How To Eat Raw Steak Safely
While I don't recommend eating raw meat, here are a few tips to help ensure that your raw steak is safe for consumption:
Choose a steak from a well-known company that follows strict food safety protocols.
According to the USDA, washing meat is unnecessary, and you should never place anything else on the meat.
Store your meat away from other products, such as fruits and vegetables, that possibly harbor bacteria, fungi, and viruses.
Using a very clean knife, cut the outer part of the meat. Cutting the edges helps remove any contaminants on the surface.
Who Can and Cannot Eat Raw Steak?
There are a handful of tribes with the custom of eating raw meat. Some of these tribes include Siberia's Nenets tribe, which eats raw reindeer meat, and the Inuit tribe of Canada, which eats frozen or raw fish and the raw meat of polar bears, seals, and birds, among others.
However, people with strong immune systems can try eating raw steak, but children, the elderly, and immunocompromised patients should not be eating raw egg yolks, raw chicken, or any raw beef dish, such as raw steak.
Related Questions
What happens if you eat a slightly raw steak?
You might get a bacterial infection. It takes at least 120 degrees Fahrenheit to kill the bacteria that may cause food poisoning, and somewhat raw steak may still contain some of these bacteria.
Should you eat steak tartare?
Steak tartare is raw ground beef served with raw egg yolk, onions, capers, mushrooms, and Worcestershire sauce. You can order this raw beef dish at high-end restaurants that ensure their food is safe, so it's fine to eat it.
Can you eat rare steak?
Rare steak has a temperature of 125 to 130 degrees Fahrenheit, which kills some bacteria. When appropriately prepared, rare steak is safe for consumption.
How raw is "too raw" steak?
Raw steak refers to uncooked meat. Once you expose meat to heat reaching 125 to 130 degrees Fahrenheit or more, it's already graded as "cooked steak," and anything less than that is considered "undercooked steak."
Can you eat uncooked, processed meat?
Even though most processed meat is smoked, cured, or goes through other heat-based processes, it's still not safe to eat uncooked processed meat. These meat products may get contaminated during storage and transport, and cooking meat at appropriate temperatures ensures you get rid of the contaminants.