Steak is one of the easiest and most convenient ways to meet your protein needs. It's always nice to have steak ready to cook at home, but if you're new to storing steak in the fridge, you might wonder how long it lasts.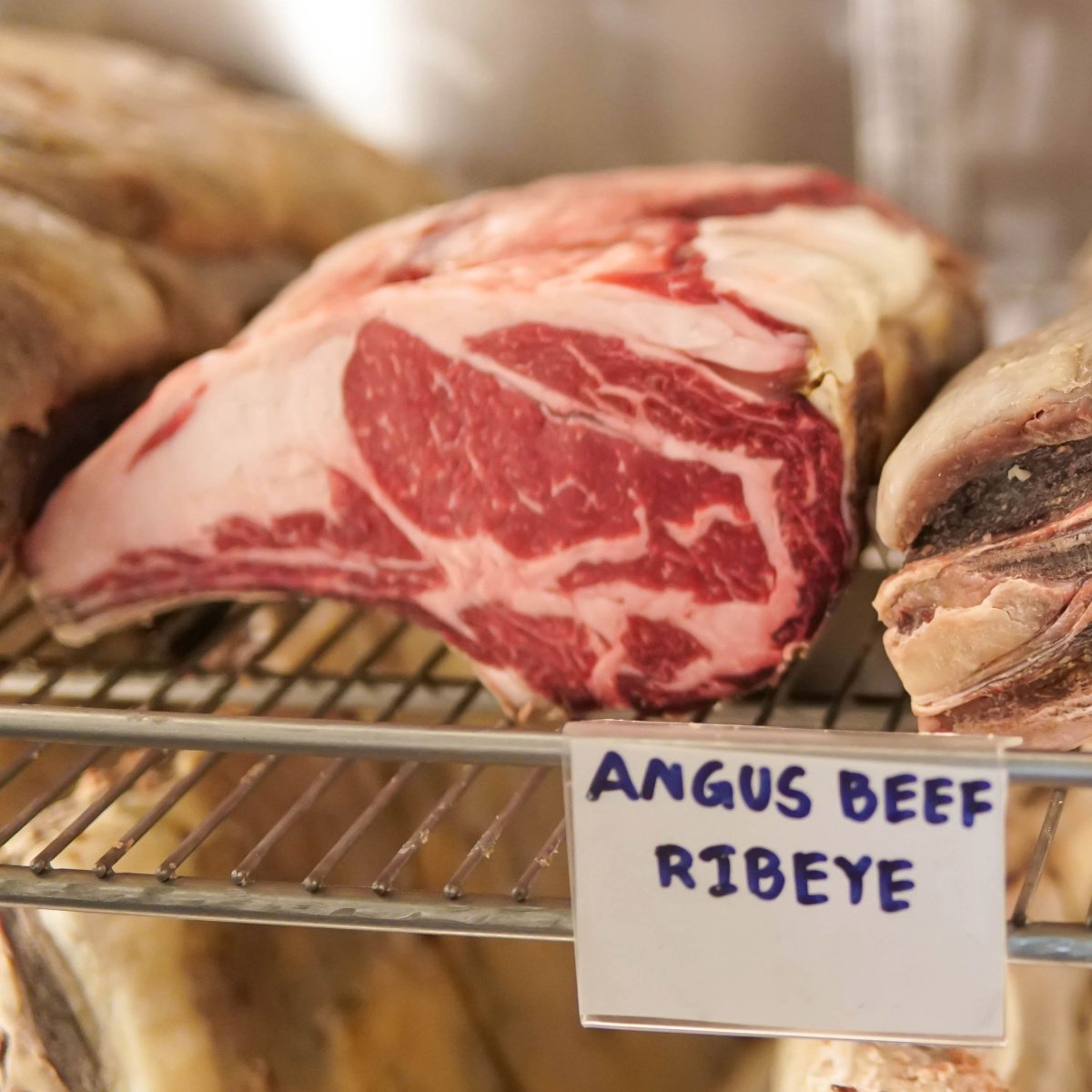 Cooked steak lasts up to 3 to 5 days, while raw steak lasts up to two weeks in the fridge. You can also freeze raw steak to extend its shelf life for 4 to 12 months.
The shelf life of steak also depends on how you cook it, so you have to check your refrigerated steak for signs of spoilage before consuming it. Read on to learn everything about steak storage, including how long they last, how to store them properly, and how to tell if they have gone bad.
Table of Contents
Does Steak Go Bad?
Both raw and cooked steaks go bad after some time due to bacterial growth and oxidation. Like all other meat products, steak does not last very long, even when stored in the fridge.
How Long Does Steak Last In The Fridge?
To help you better understand the shelf life of steak, I separated this topic into two: raw steak and cooked steak.
How Long Does Raw Steak Last in the Fridge?
Raw steak lasts up to two weeks in the fridge, depending on how you store it. Storing steak in an airtight container ensures a longer shelf life. If the steak comes in vacuum-sealed plastic, simply place it in the refrigerator.
Also, it helps if you store steak in the lowermost part of the fridge with the lowest temperature and avoid placing it near vegetables or fruits that may harbor microorganisms that can lead to spoilage.
How Long Does Cooked Steak Last in the Fridge?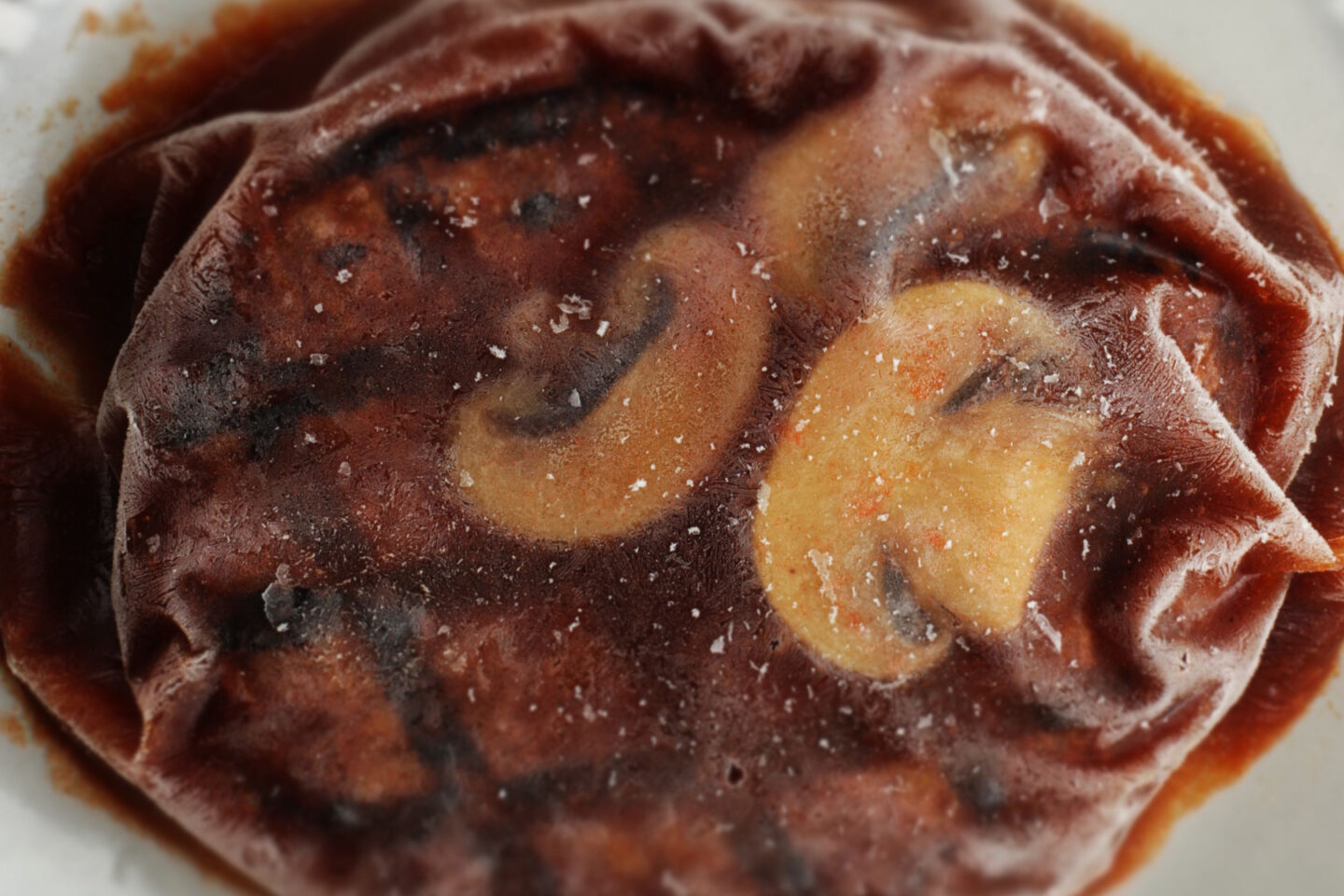 The US Department of Agriculture says that you should eat any beef that you have left over within 3 to 4 days. Although cooked steak lasts up to 5 days, it's always safer to eat it sooner.
It's also good to note that the steak's doneness affects its shelf life. Well-done steaks keep longer compared to rare, medium-rare, and medium steaks because there are fewer harmful bacteria left in the meat when it is thoroughly cooked.
Most of the time, cooked steak has a shorter shelf life than raw meat because cooking adds moisture and possibly harmful bacteria to the meat.
While it's safe if you consume the steak immediately, this may pose health hazards when the bacteria multiplies.
Why Does Steak Go Bad Quickly?
Since steak is made of meat, bacteria and other microorganisms can start to break it down right away. These microbes eat meat and break down proteins and fats, which causes meat to go bad.
While you can extend the shelf life of steak for up to a year through freezing, cooked steak always has a shorter shelf life due to exposure to microbes and moisture.
To keep steaks from spoiling, only cook enough for one meal and store the rest in the fridge or freezer.
Can You Freeze Steak?
Raw Steak
Yes. Freezing steak extends its shelf life for 4 to 12 months. Before you freeze raw steak, pat it dry to get rid of any extra water and wrap it tightly in plastic wrap, not aluminum foil. Make sure that you cover all areas to avoid contamination.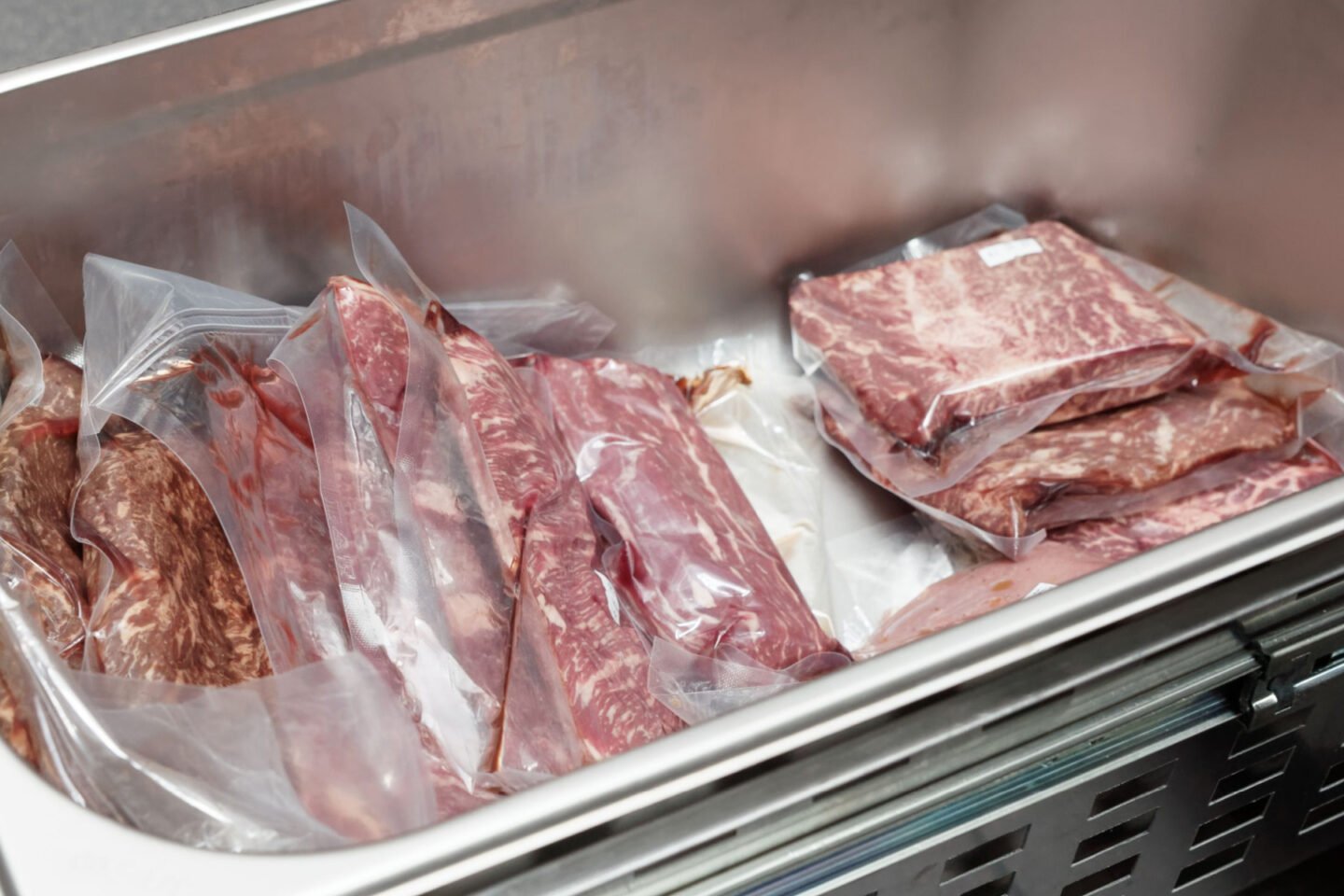 If you have one, I also recommend using freezer paper. You should also wrap steak cuts individually to avoid contaminating other cuts if one gets spoiled.
After wrapping them with plastic, you should place the steaks in a freezer bag and put them in the freezer at a maintained temperature.
When removing frozen steak, remember to thaw it for enough time to achieve evenly distributed heat when cooking.
Cooked Steak
Yes, you can freeze cooked steak to extend its shelf life for up to three months. The most important rule when freezing leftover cooked steak is to let it cool before freezing. Wrapping hot steaks with plastic creates moisture in the bag, which causes the cooked meat to spoil earlier.
Like when you freeze raw steak, you have to wrap each leftover steak separately and put it in a freezer bag. Also, you should not expect frozen cooked beef to taste its best after thawing.
Frozen meat could also get freezer burn if you store it improperly, which may lessen the quality of your meat.
How To Tell If Steak Has Gone Bad
1. Out of Date
Before cooking your refrigerated or frozen steaks, always check for the "use by" date. When you buy raw meat in supermarkets or local grocery shops, they often come with a "use by" date, which estimates how long it will maintain its quality before it spoils.
The "use by" date not only identifies the date for you to use it, but you could also use it as an indicator if you can still attempt to freeze your steaks. As a rule of thumb, you should freeze fresh meat two days before its "use by" date.
2. Discoloration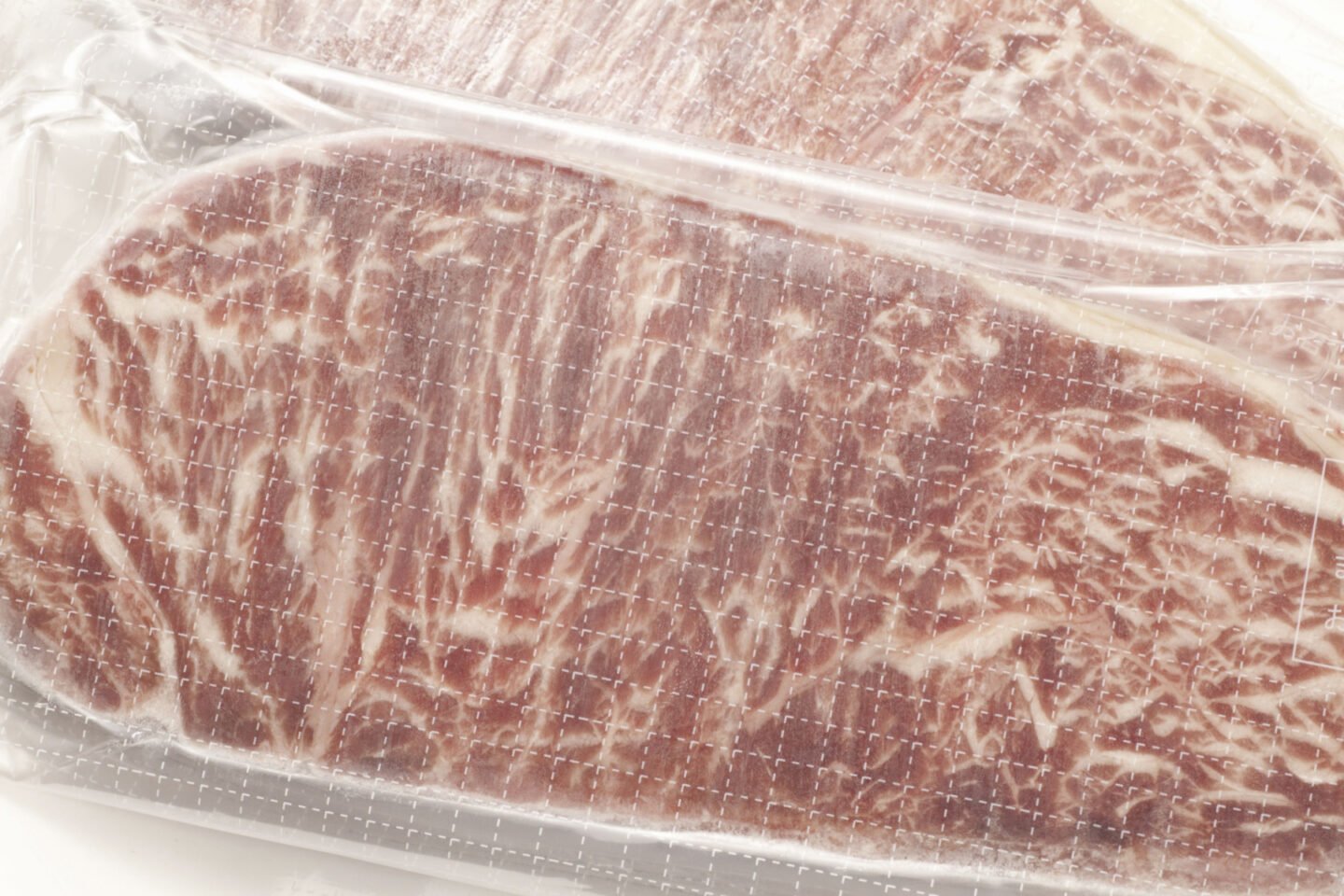 The fresh steak looks cherry red or purplish red due to the presence of hemoglobin and myoglobin in beef muscle. As the meat undergoes oxidation, the color changes to a deeper color until it turns brown.
However, you still have a good steak. But it's important to note that you should toss the steak out if the color change comes with a foul smell.
3. Slimy Layer
Slime on meat means that the fat and proteins are breaking down, either because the meat is naturally breaking down or because harmful bacteria are present. Once you notice a cloudy slime, you should try smelling it; if it doesn't give off a foul odor, you can still cook it, but toss it if it doesn't smell right.
4. Dryness
Even though your steak is dry and lacks juice, eating it might not give you an upset stomach. But the texture and taste of your steak will be bad if it doesn't have enough fat or marbling throughout the meat and you cook it anyway.
5. Foul Smell
A foul smell is the ultimate way to tell if you have bad steak. Spoiled meat produces a very pungent smell that you can detect once you open the package. Even after freezing, smell the thawed steak for any unpleasant odors.
Can You Eat Spoiled Steak?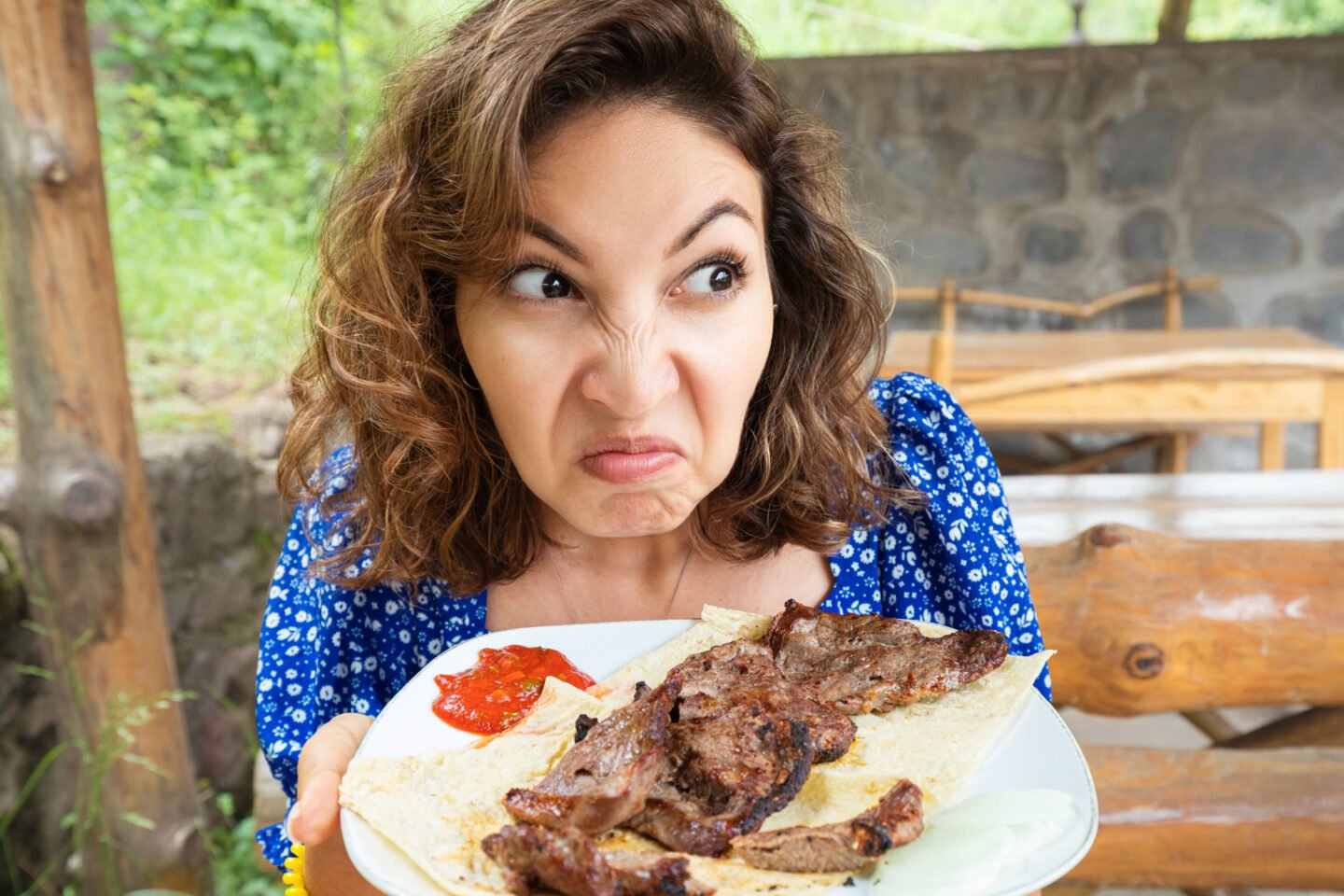 As part of food safety protocols, you should never eat spoiled steak, as it may contain harmful bacteria that can cause food poisoning. Food poisoning is a foodborne illness that causes stomach pain, vomiting, diarrhea, and fever.
Related Questions
Can you eat raw steak after 7 days in the fridge?
Technically, you can keep uncooked meat in the fridge for seven days as long as it does not show any signs of spoilage.
Can I eat cooked steak after 5 days?
Yes, you can eat cooked steaks five days after cooking, as long as you store them in the fridge or freezer. However, you should check for any sign of spoilage before you thaw the steak.
Does hamburger steak last longer?
Hamburger steak made from ground meat or ground beef lasts 3 to 4 days in the fridge, which is about the same time as other steaks.
What to do with steak leftovers?
You can still make steak good by doing the following tricks: using an air fryer to reheat steak leftovers, using them to make pasta or salads, or mixing them with vegetables for a hearty meal.
How long does dry aged steak last?
Dry-aged steak lasts up to six months in the freezer. The process does not affect the flavor of the steak, even when it is stored for a long time.