Gyros are a traditional Greek dish made with pork or chicken, spices, and vegetables wrapped in pita bread. Although this mouthwatering dish is popular, there is quite an argument about whether it is healthy.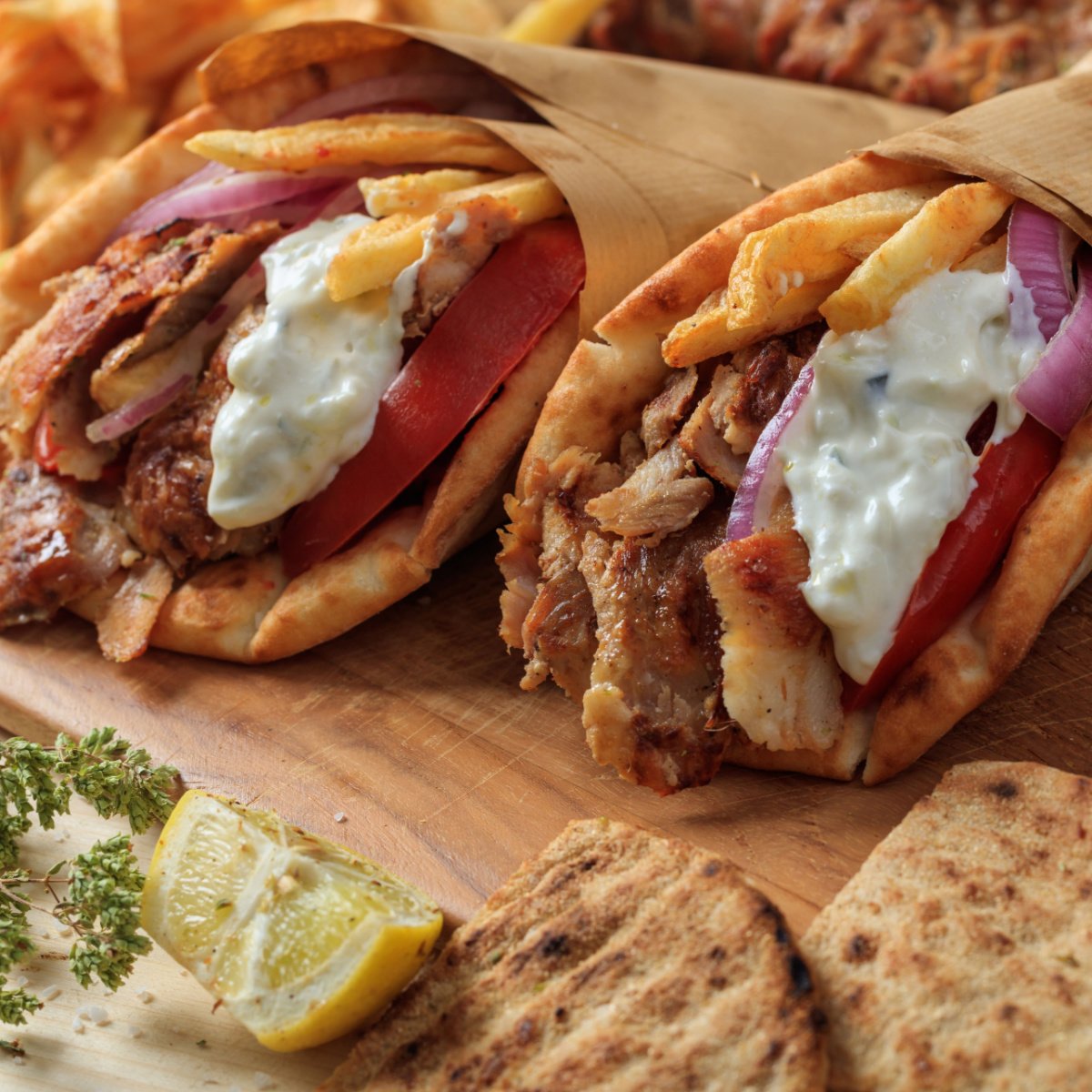 They offer essential nutrients such as protein and carbohydrates, making them healthy. However, note that it also contains high amounts of calories, fat, and sodium, which may not be good for you if you're on a strict diet.
Read on as I discuss everything you need to know on this topic and help you decide whether to eat gyros as a daily snack.
Table of Contents
What Is A Gyro?
A gyro sandwich is a traditional Greek sandwich that consists of sliced, seasoned meat wrapped in a flatbread, such as a pita or naan. The meat is usually pork, chicken, or lamb cooked on a vertical rotisserie, giving it its signature flavor.
The meat usually comes with tomatoes, onions, and a tzatziki sauce made from yogurt, cucumbers, and garlic. Gyros are popular street foods in Greece but are also becoming increasingly popular worldwide.
Are Gyros Healthy?
Yes, and no. Gyros are a rich source of protein and carbs but contain high amounts of fat and sodium. This section will give an expanded answer to that.
What Makes Gyros Healthy?
Meat that has been seasoned and cooked on a vertical rotisserie is used to make gyros. The meat is wrapped in pita bread and served with vegetables and a sauce.
The meat used in gyros is usually pork, lamb, beef, or chicken, all of which are lean proteins that provide essential nutrients like B vitamins, iron, and zinc for a healthy diet.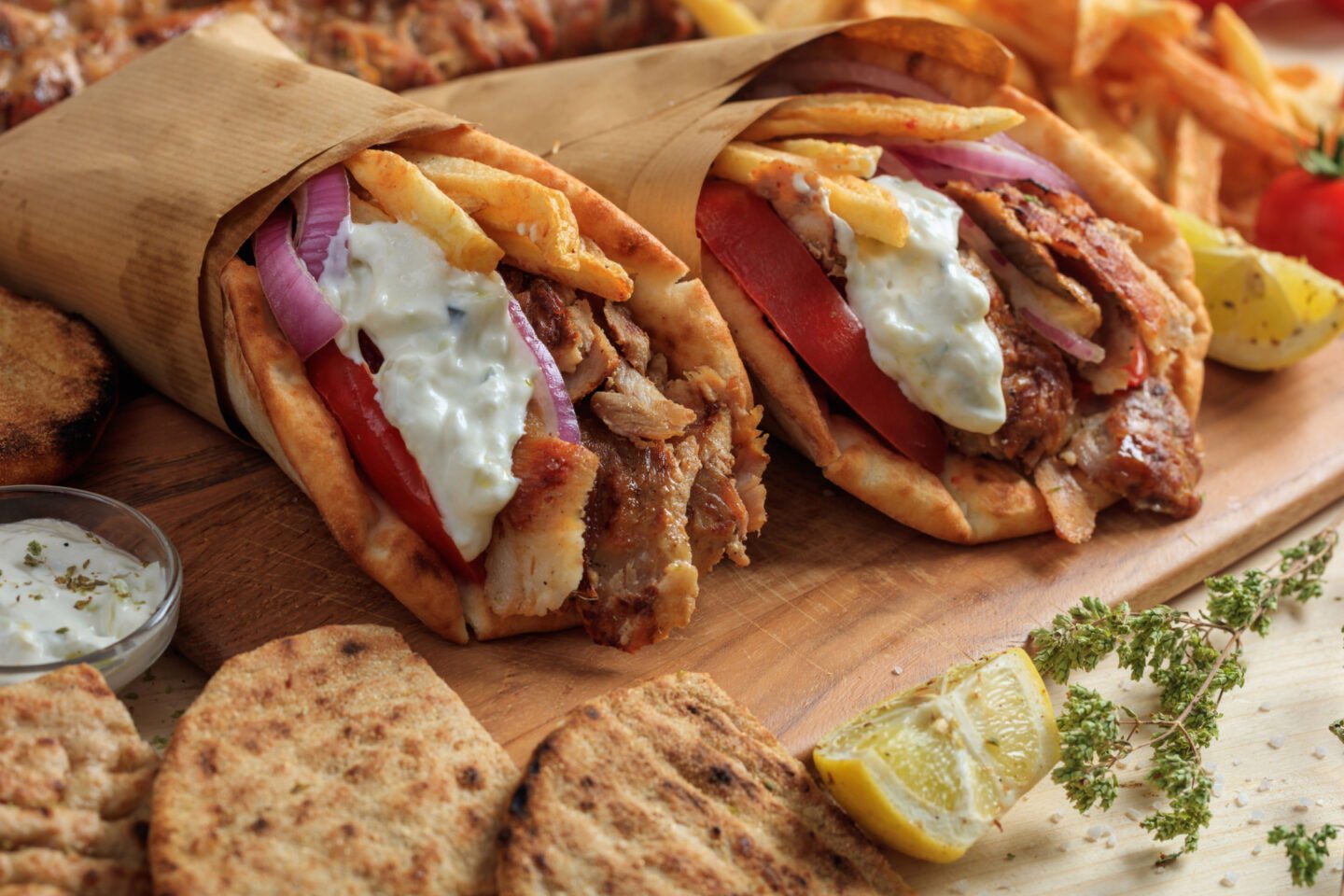 In addition to lean proteins, gyros also contain other ingredients that provide essential vitamins and minerals. Vegetables like romaine lettuce, tomatoes, and onions can also be found in a gyro. These vegetables provide essential vitamins and minerals like vitamin A, vitamin C, and potassium.
The sauce used in gyros is typically Greek yogurt or tzatziki sauce, which provides calcium, potassium, and other nutrients. This mix of ingredients has a good balance of nutrients and can be a great choice for people who want to eat something tasty and healthy.
What Makes Gyros Unhealthy?
Some people think that gyros are unhealthy because they have a lot of fat, sodium, processed meat, and added preservatives.
While meat can be a healthy source of protein, the amount of fat in the meat can be high, ranging from 17 to 28 grams per 100 grams.
In addition, gyros can be high in sodium, with some containing up to 900 milligrams of sodium per serving. This is significant because the American Heart Association recommends limiting sodium intake to less than 2,300 milligrams per day.
Gyros often have processed meats, such as lamb and pork, which can be high in sodium and preservatives.
Finally, although the pita bread and tzatziki sauce that come with gyros also bring energy and calcium to your body, they can add additional calories and fat to the meal. Pita bread is typically high in carbohydrates and low in fiber and protein, and tzatziki sauce can be high in fat and calories.
Are Gyros Healthy? The Verdict.
In conclusion, gyros are healthy and provide important nutrients like protein, carbohydrates, vitamins, and minerals. Still, you shouldn't have them as a daily snack, as they are high in fat, calories, and sodium, which could eventually lead to health issues.
Different Gyro Variations: Which is the Healthiest?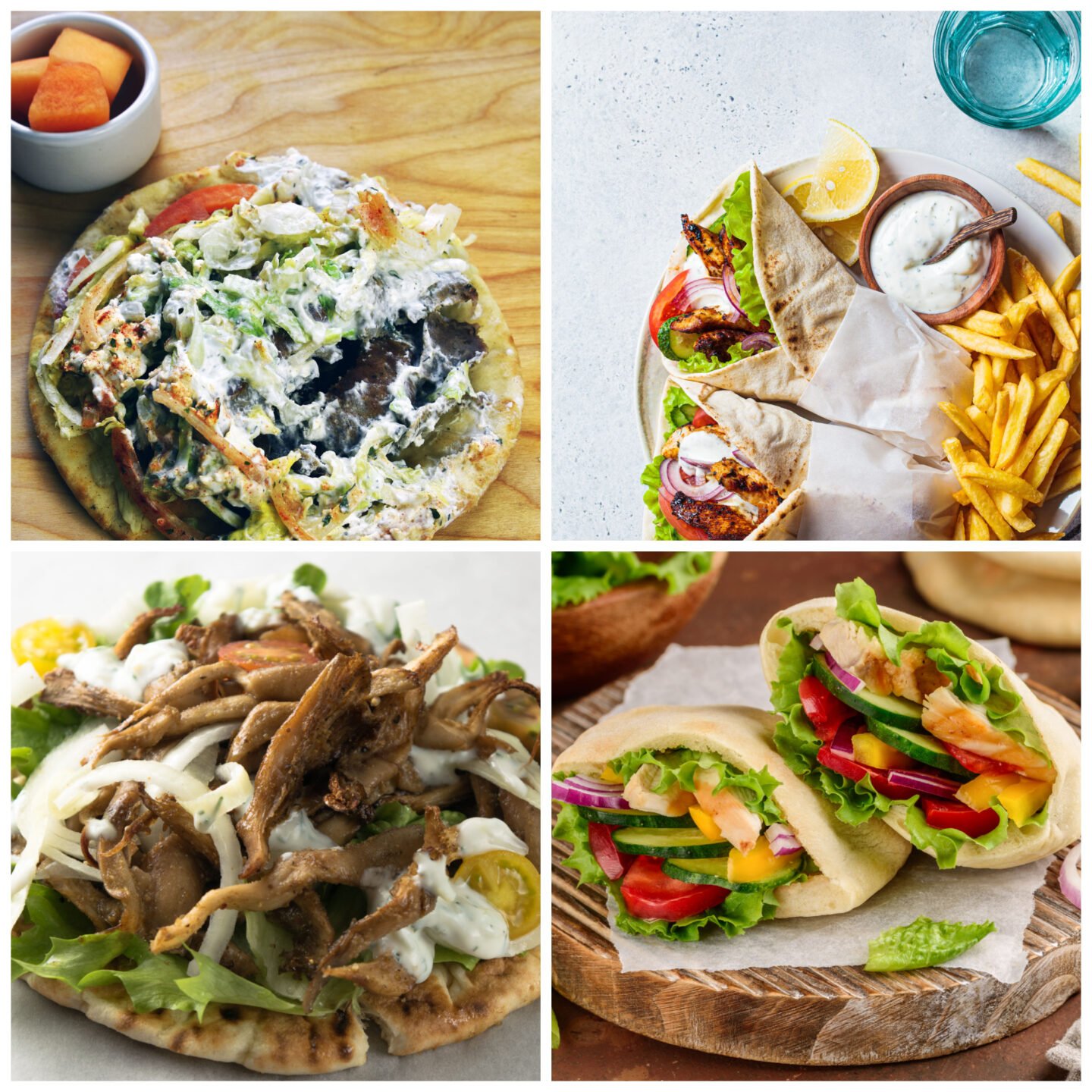 Vegan Gyro
Vegan gyro has become popular recently, as people consider it the healthiest gyro variation. The vegan version of gyro contains plant-based ingredients such as seitan, tempeh, or tofu. It usually includes lettuce, cucumber, tomato, onion, and vegan tzatziki sauce.
Greek Chicken Gyro
Chicken gyro is one of the traditional Greek gyro variations and is healthier than other meat variations. Chicken gyros often use chicken breast or chicken thigh, which are high in protein but lower in fat than other parts.
Lamb Gyro
This type of gyro has lamb meat, veggies, and spices you can find in other gyro variations. Lamb meat has high protein levels and is rich in cobalamin, making it a healthy choice.
Beef Gyro
A beef gyro typically consists of thinly sliced beef, tomatoes, onions, tzatziki sauce, and shredded lettuce wrapped in a pita. Beef is also high in protein, B vitamins, iron, and zinc, making it a healthy option.
Pork Gyro
Like other gyros, pork gyros also contain sliced veggies and spices, but this is the least healthy of all meat options. Pork is high in saturated fat and has lower iron levels.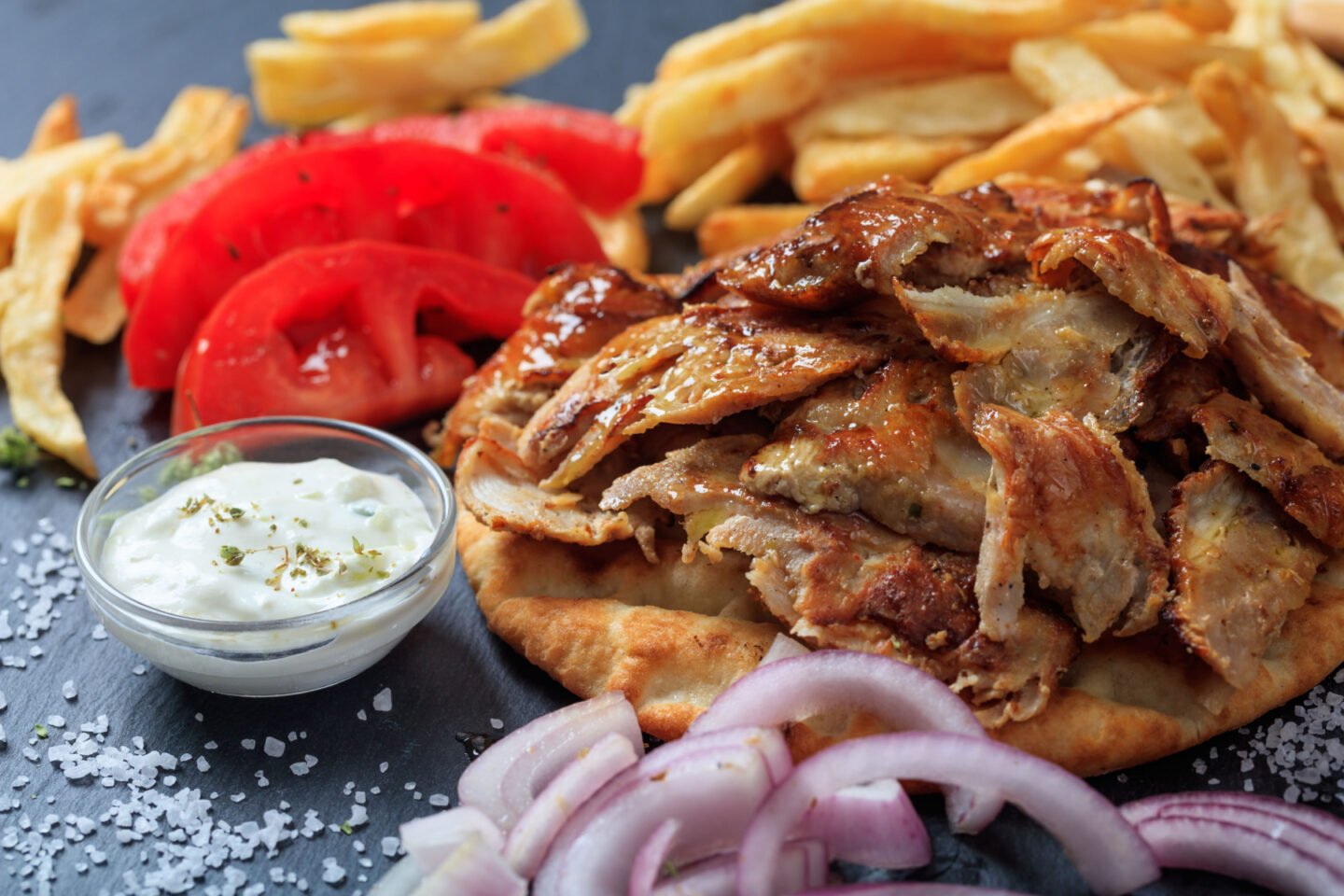 Related Questions
Is gyro the same as shawarma?
Both gyro and shawarma are meat dishes cooked on a vertical rotisserie, but gyro is Greek (Greek Gyro) and shawarma is Middle Eastern. This means that these dishes use different spices and taste different.
What is gyro meat?
Gyro meat can be chicken, pork, beef, lamb, or any other meat you cook on a vertical rotisserie seasoned with savory spices.
Is a Greek gyro the same as a Greek salad?
No. Greek gyros are made with meat, veggies, and pita bread. On the other hand, a Greek salad is a salad made with sliced cucumbers, green bell pepper, tomatoes, red onion, olives, and feta cheese, dressed in olive oil, vinegar or lemon juice, and salt.