Most fruits are packed with carbohydrates, often the indigestible kind known as FODMAPs, which can trigger irritable bowel syndrome (IBS).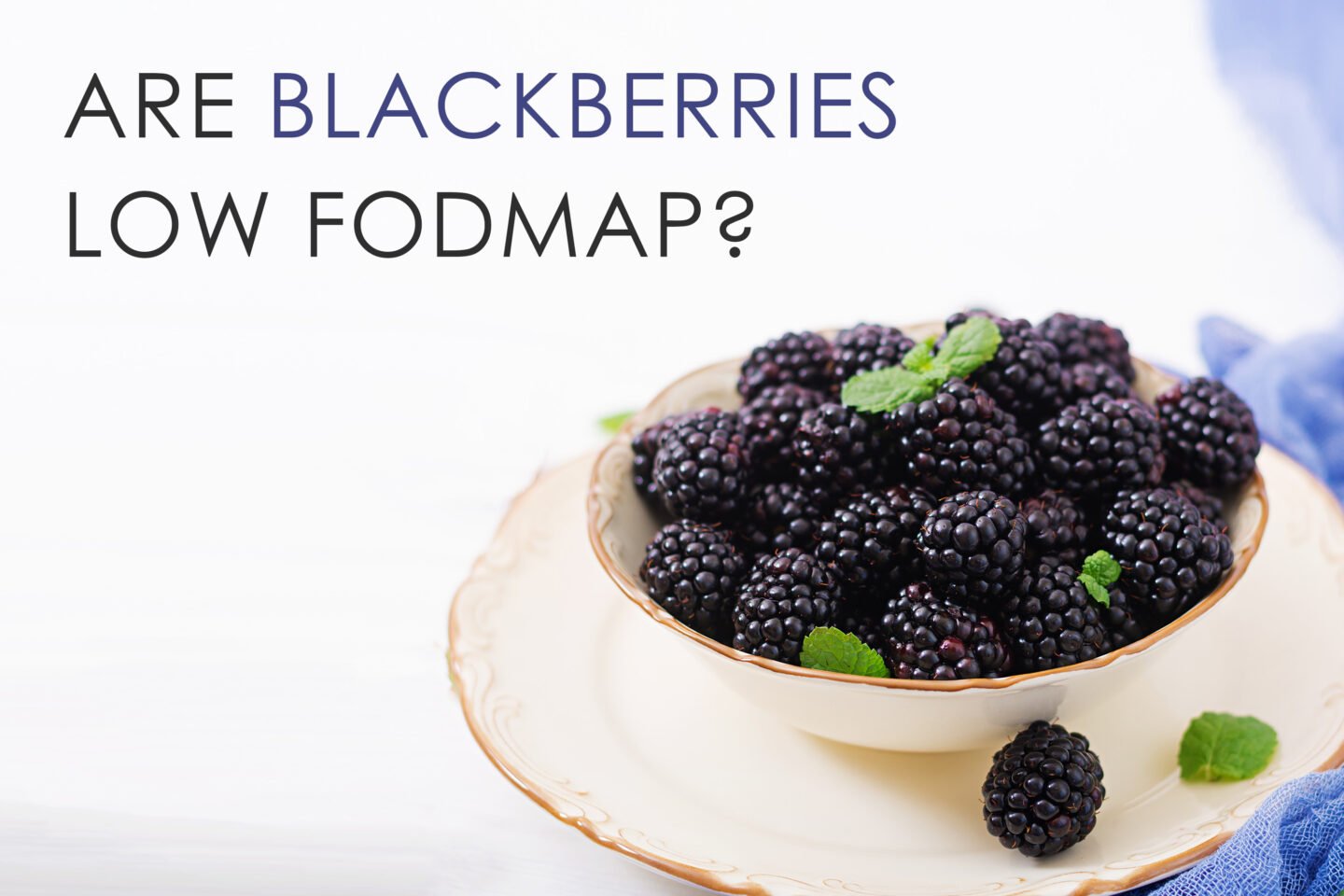 If you're following a low FODMAP diet, some fruits can be safely included in your diet in moderation without worsening your symptoms.
Blackberries are healthy and delicious, but can you safely add them to your diet?
Table of Contents
Are Blackberries High or Low FODMAP?
Blackberries are high FODMAP, so avoiding them is better, especially when you start your diet. Low FODMAP alternatives include raspberries, blueberries, and strawberries.
If you find you tolerate blackberries in the later phases of your diet, you can add some to your meals then. They're a good source of nutrients and beneficial plant compounds, but eat them in moderation.
How High in FODMAPs Are Blackberries?
Blackberries contain a lot of the FODMAPs sorbitol and fructose, which can trigger IBS and other digestive system issues.
Some research shows that one medium-sized blackberry has a moderate FODMAP content, but nobody eats just one blackberry.
Can You Eat Blackberries on a Low FODMAP Diet?
Some experts believe that eating small servings of blackberries shouldn't trigger IBS, while others claim they should be avoided.
If you love blackberries, it's best to avoid them during the elimination phase of your diet and add them slowly later to see if they trigger your symptoms.
Is Blackberry Juice Low FODMAP?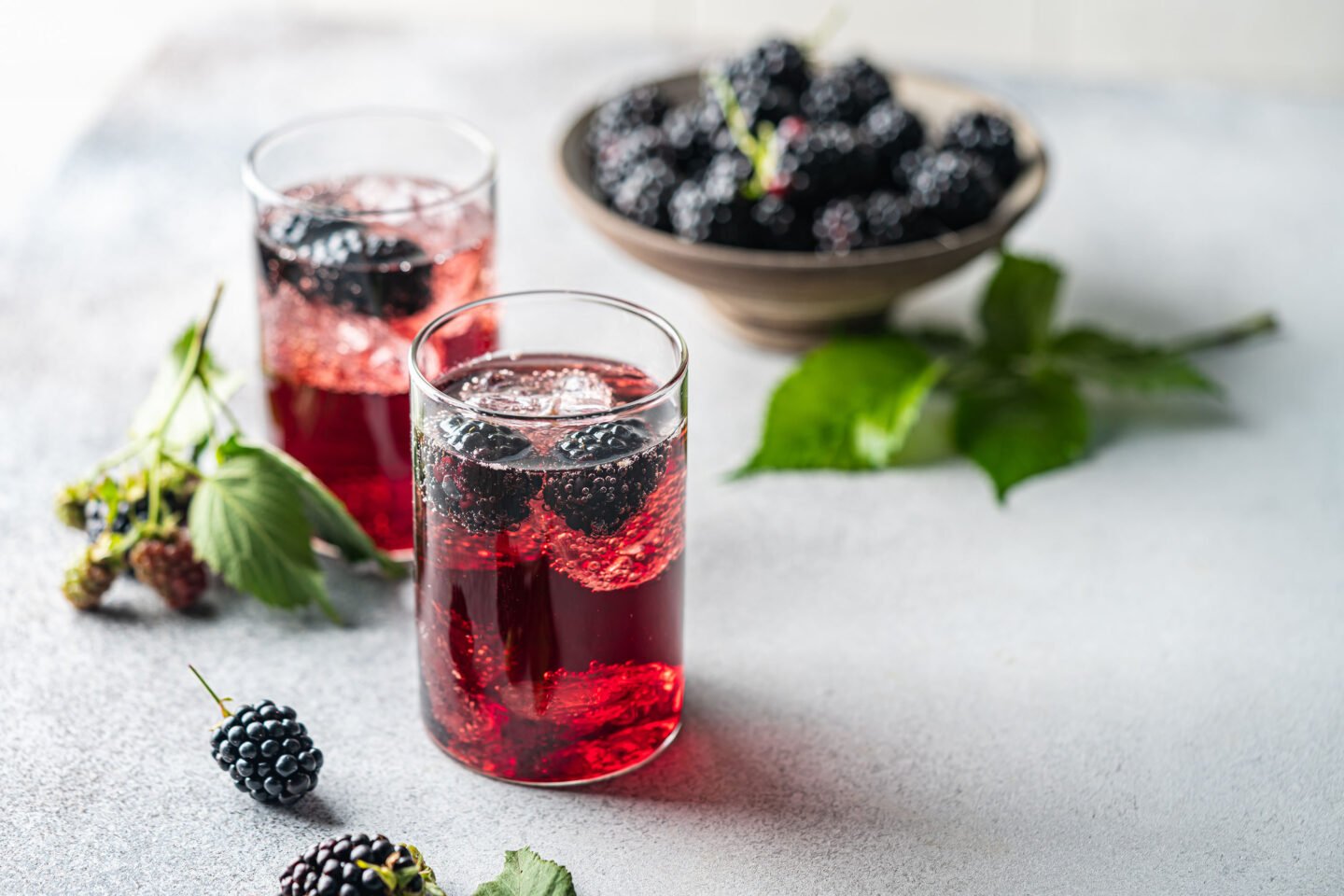 Generally, fruit juice is much higher in FODMAPs than fresh fruit, and blackberry juice is no different.
It also contains a lot more sugar, with one cup containing 19.3 grams, mostly FODMAPs.
Is Blackberry Jam Low FODMAP?
Blackberry jam is also unsuitable for a low FODMAP diet. Not just because of the FODMAP content of blackberries, but, like all jams, it contains a lot of added sugar, further disrupting your digestive system.
Spreads that are lower in FODMAPs include strawberry jam and marmalade.
Are Canned Blackberries Low FODMAP?
Most fruits are canned in high-sugar syrup, so they're higher in FODMAPs than fresh fruit.
One cup of canned blackberries contains as much as 50 grams of sugar, so even a small serving may trigger your symptoms.
Are Blackberries Good for You?
Blackberries are delicious and nutritious, and one cup contains 7.9 grams of fiber, about 31% of the recommended daily intake.
Fiber lowers cholesterol, keeps you regular, feeds good gut bacteria, and keeps you feeling full longer after eating.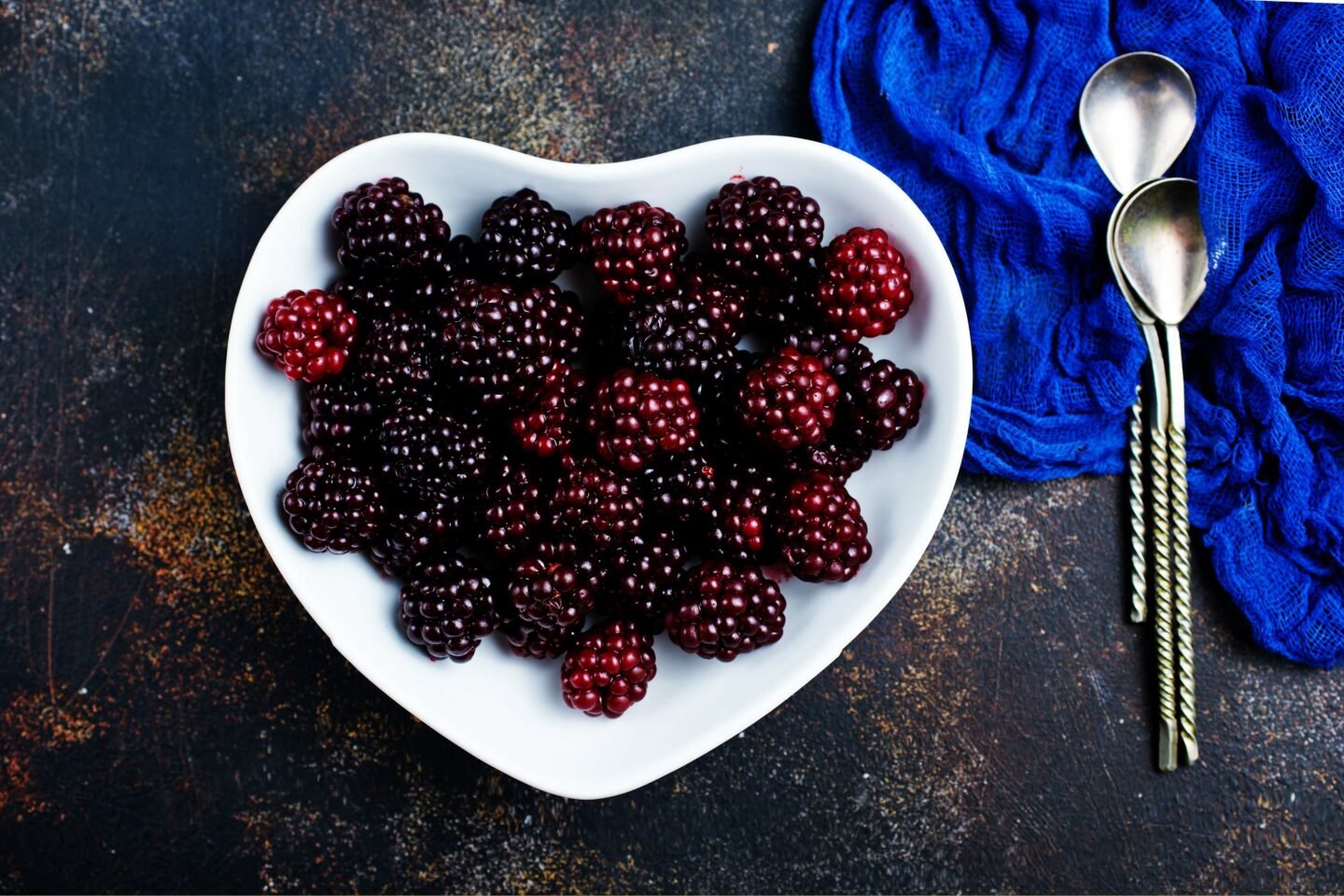 Blackberries also contain around half the recommended daily vitamin C intake, supporting collagen formation, iron absorption, wound healing, and your immune system. Getting enough vitamin C in your diet may also reduce your risk of viral infection.
Blackberries also contain around 36% of the recommended daily intake of vitamin K, which is crucial for blood clotting and bone metabolism.
Studies show that people who get enough vitamin K heal wounds faster and are less prone to bone fractures and osteoporosis.
Other studies suggest that eating berries can improve brain function, preventing memory loss and mental decline. Experts believe that plant compounds in berries improve nerve signal transmission.
Anti-inflammatory and anti-bacterial substances in blackberries may reduce your risk of tooth decay and gum disease.
Blackberries also contain powerful antioxidants, which flush out free radicals, preventing oxidative stress and cell damage. This reduces your risk of developing diabetes, heart disease, chronic inflammation, and cancer.
Conclusion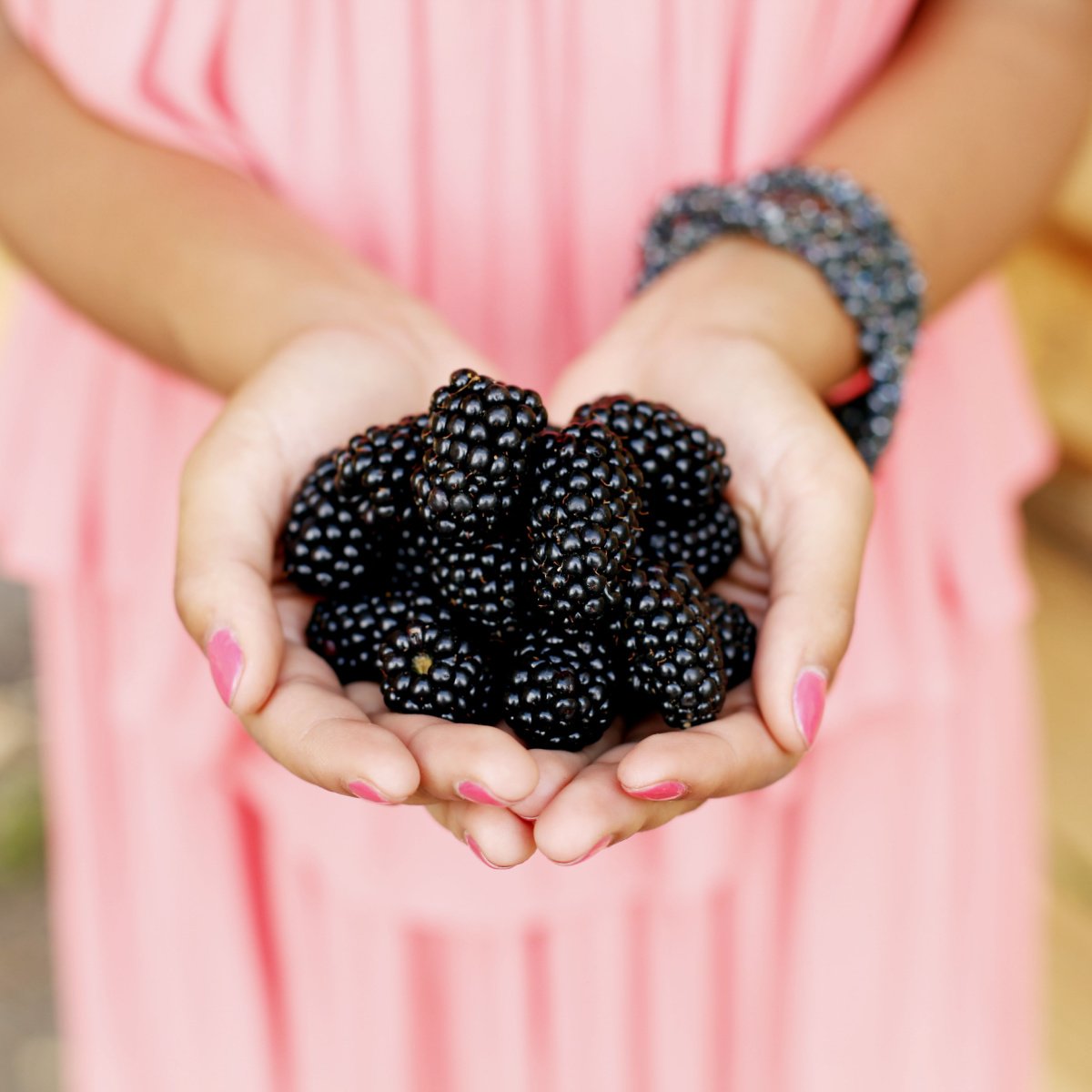 Although most berries are low FODMAP, blackberries aren't and should be avoided in the initial phase of your diet.
You may be able to reintroduce them in small quantities in the later stages, and they're a very healthy addition to your diet if you can.
Sources: Nutrition Data, BMJ, Journal of Agricultural and Food Chemistry, and PMC