Some types of cheese are good for snacking, while others are best enjoyed melted on a sandwich or taco. If you're looking for a type of cheese that can do it all, Monterey Jack is a perfect choice. But if your local grocery store is fresh out, you may be in search of a good substitute.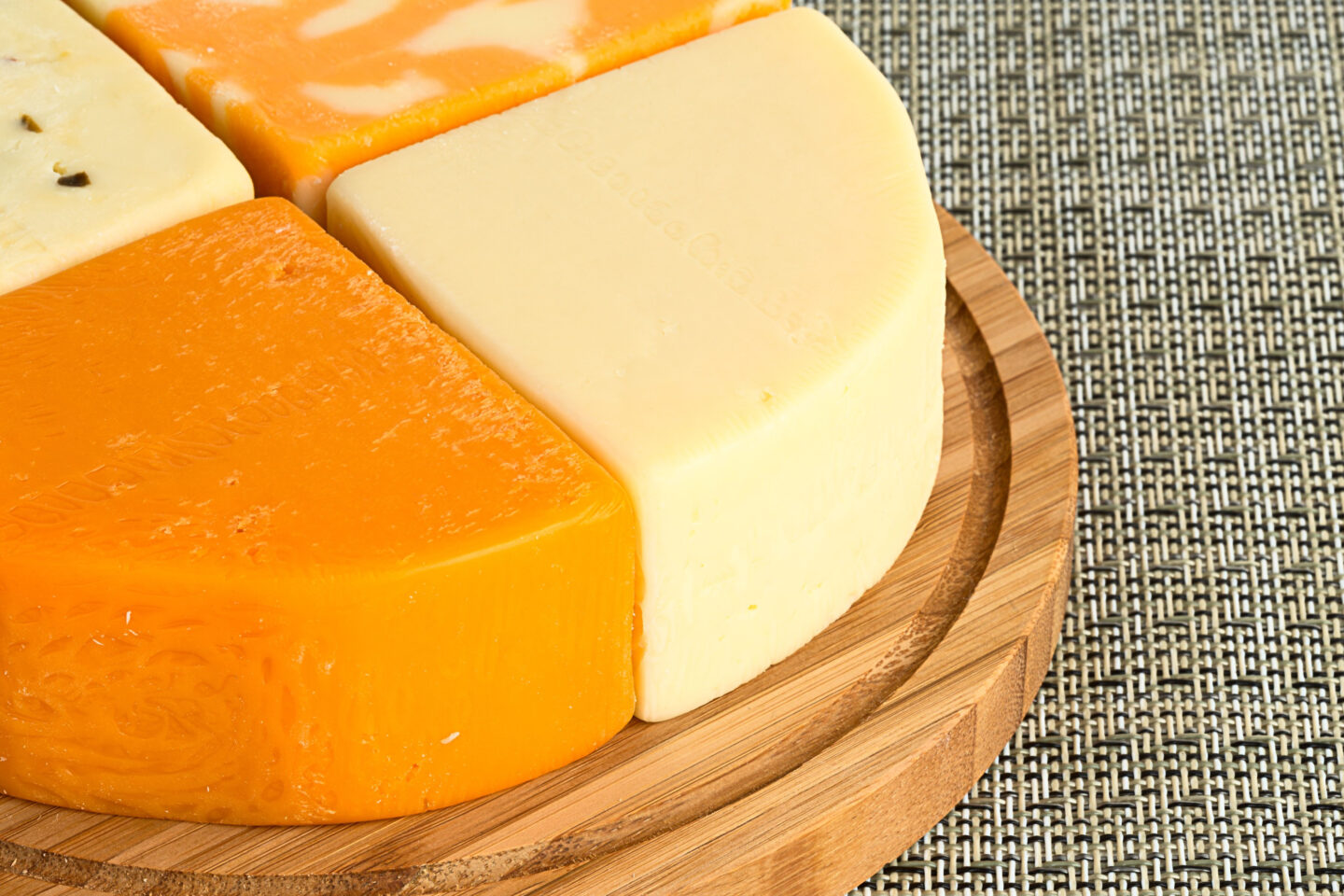 Choosing the right substitute for Monterey Jack depends on what use you have in mind, though in all cases, gouda is a safe bet. It melts well and has a similarly mild flavor. But if you're interested in trying a different option, consider one of the other types of cheese below, such as cheddar, pepper jack, cheddar jack, mozzarella, muenster, or American cheese.
Table of Contents
Best Monterey Jack Substitutes
1) Gouda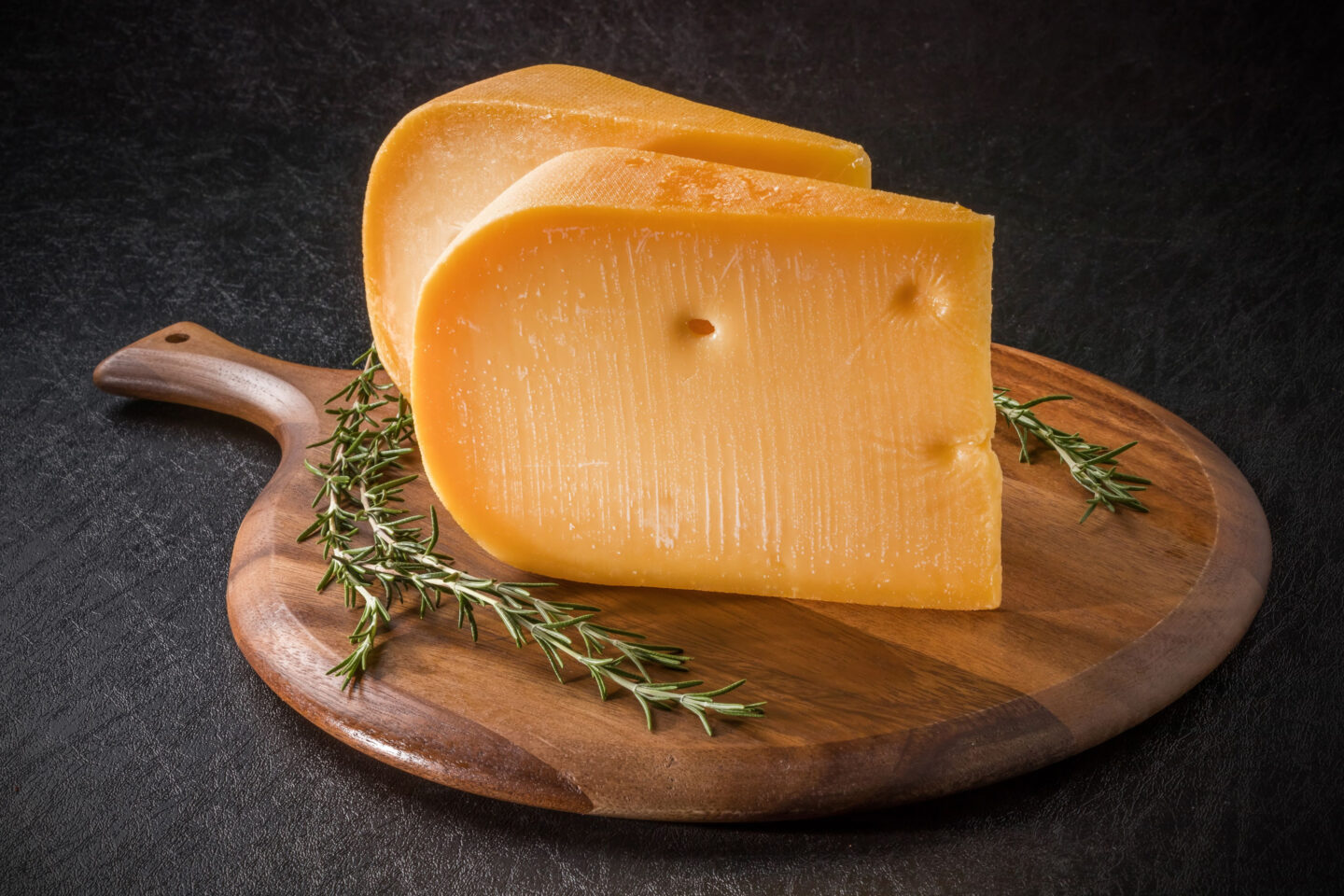 Most gouda cheese have a taste that is very close to Monterey Jack but with richer and nuttier notes. However, if you want to match the flavor as closely as possible, avoid the smoked varieties. These can overpower some dishes with their smokey flavor.
The other advantage of gouda is that it is an excellent melting cheese. That means you can substitute it into any dish that features Jack without worry.
2) Cheddar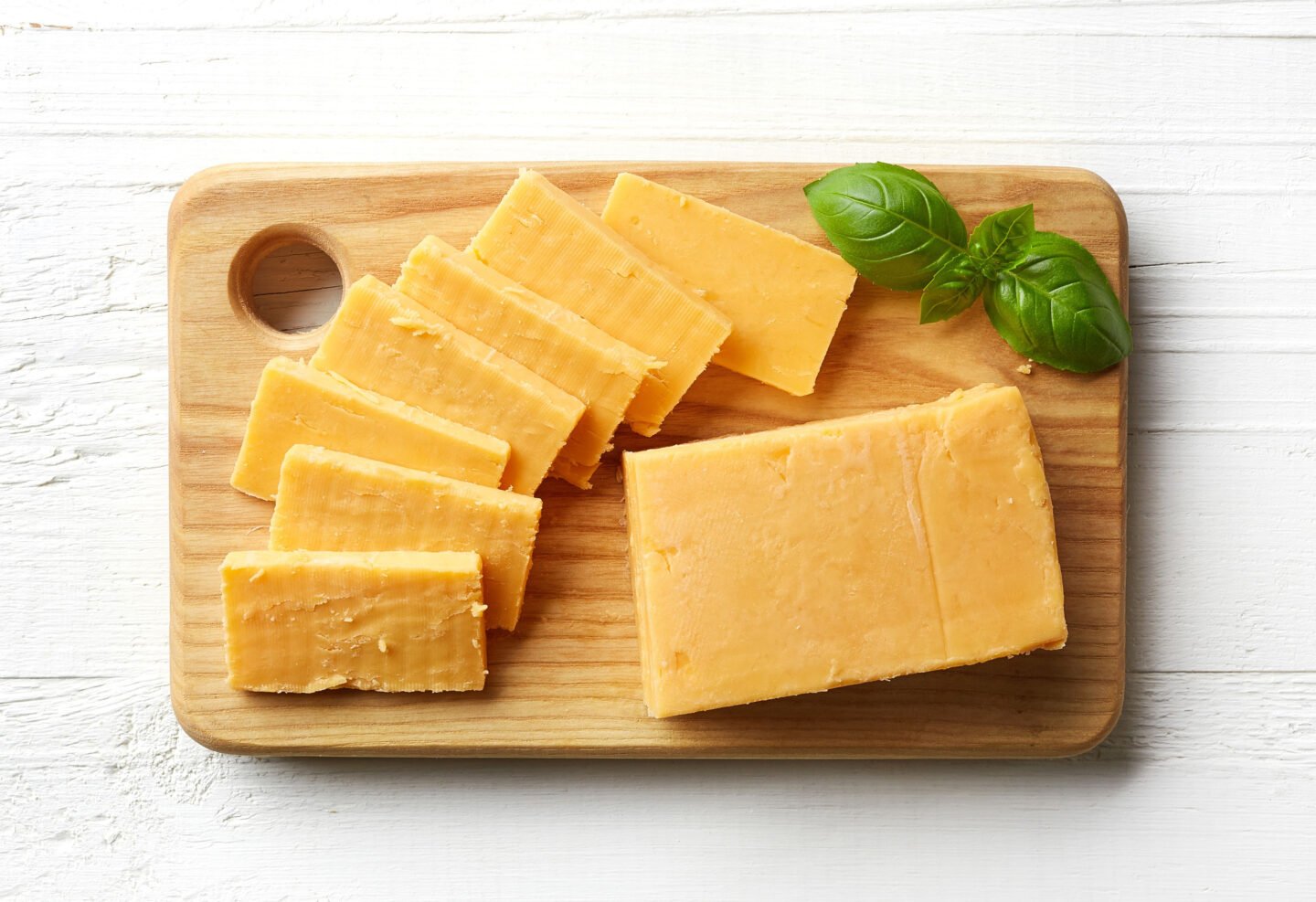 The great thing about cheddar is that it's easy to find, and most supermarkets even have several varieties. When looking for a Monterey Jack alternative, stick with unaged white cheddar, which will be closest in appearance and flavor. Avoid aged cheddar since it has a sharper flavor and doesn't melt well.
Cheddar does melt, but not as well as Monterey Jack. Generally, it's a good choice for snacking on, but it isn't as good for cooking.
3) Pepper Jack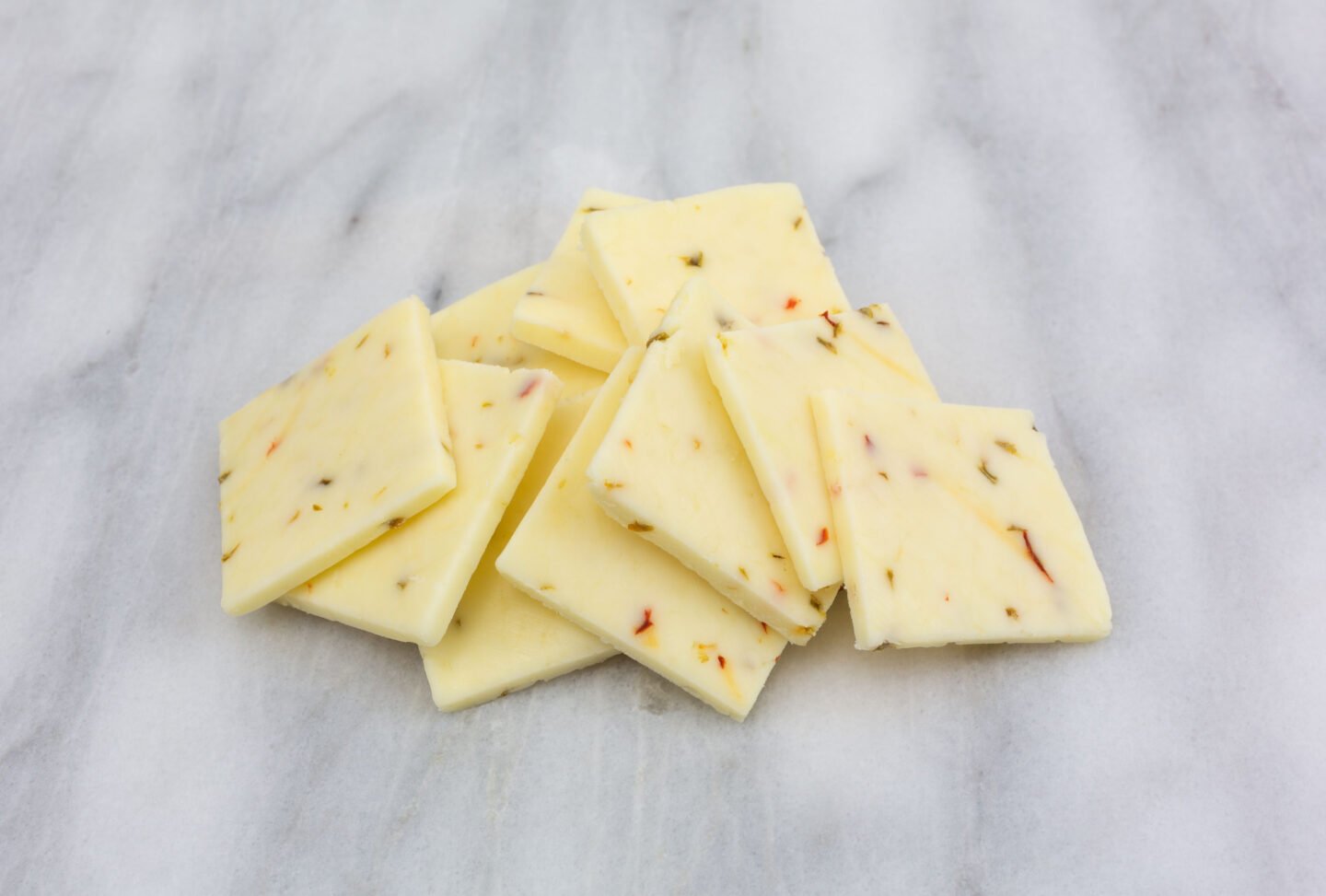 Simply put, pepper jack is just regular jack cheese with peppers in it. While other types of cheese are sometimes used in a similar way, jack is the most common since it has the mildest flavor, allowing the extra ingredients to shine. Pepper jack cheese varieties can range widely in spiciness, so choose yours carefully!
Just like regular Monterey Jack cheese, pepper jack melts especially well. Feel free to use it in any recipe or enjoy it as a snack, as long as you don't mind the extra heat.
4) Cheddar Jack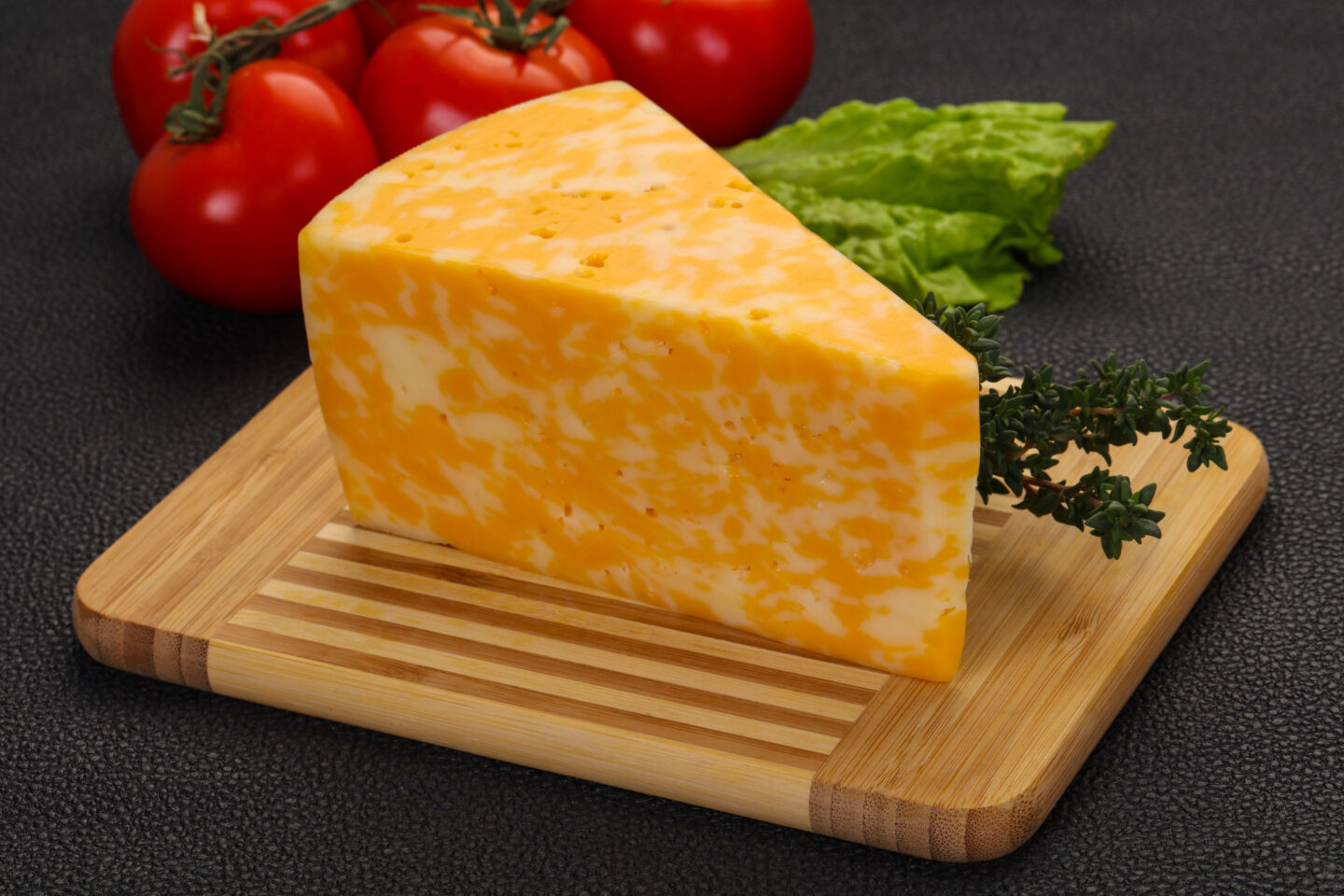 Jack cheese is sometimes mixed with other cheese varieties to make Colby Jack or cheddar jack. These both have a marbled white and orange appearance, which can be a nice way to add an attractive touch to cheese boards. Aside from this, though, there isn't much difference in flavor or texture from the original.
While you can melt cheddar jack nicely, it isn't always recommended. Melting the cheese spoils the marbling effect, turning it a plain yellow color.
5) Mozzarella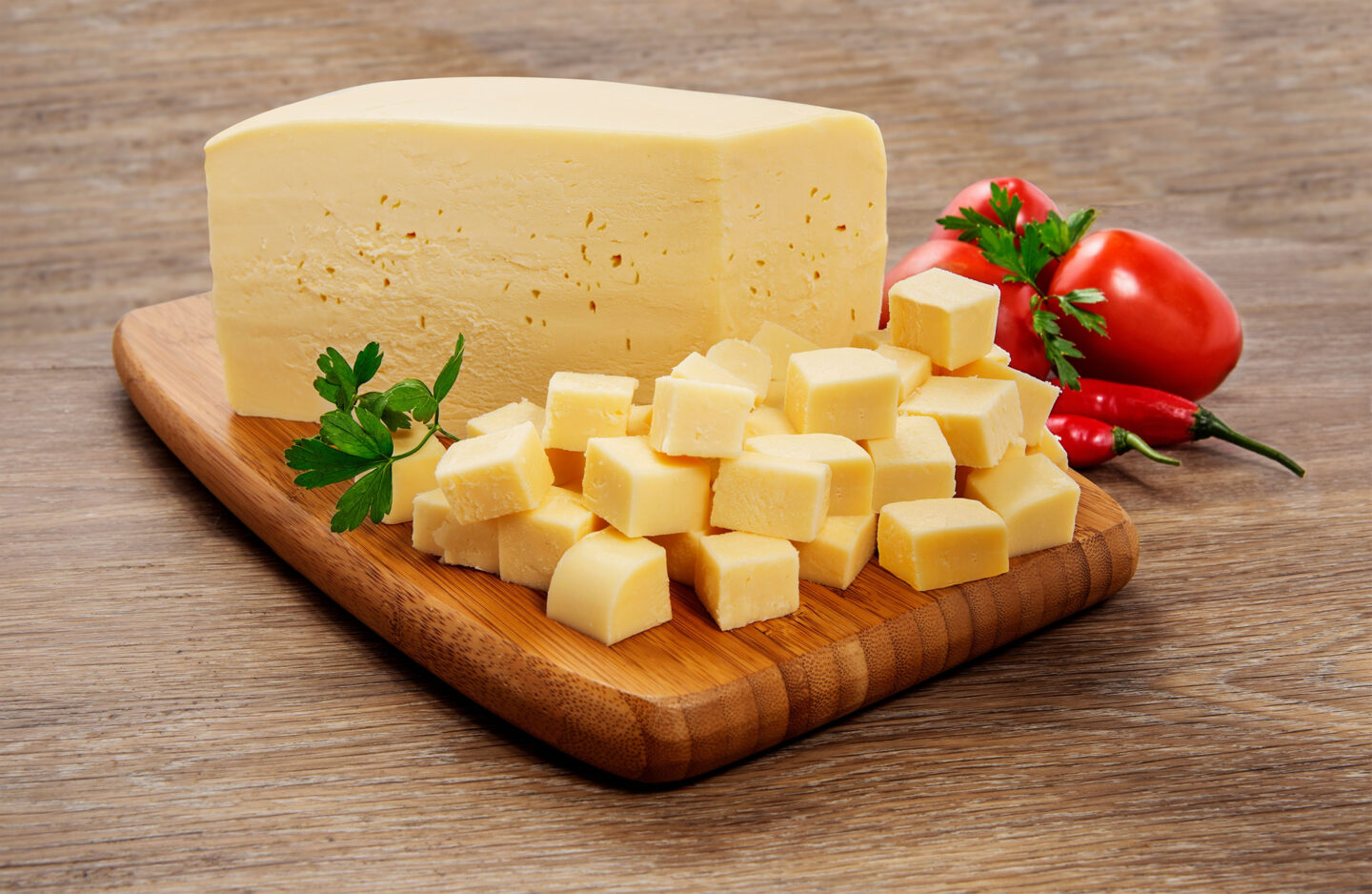 There may be no better melting cheese than mozzarella, making it the perfect choice to substitute for grilled cheese sandwiches or mozzarella sticks. Just keep in mind, whether you're eating it plain or melted, that it has a much stretchier, more rubbery consistency. This can be a good or bad thing, depending on what you're cooking.
In terms of flavor, mozzarella is much milder than Monterey jack. For this reason, it is often paired with other herbs and spices.
Finally, don't forget that there are several varieties of mozzarella, including brick, shredded, and fresh. Avoid fresh mozzarella as a Monterey Jack substitute since it has high water content and does not melt well.
6) Muenster Cheese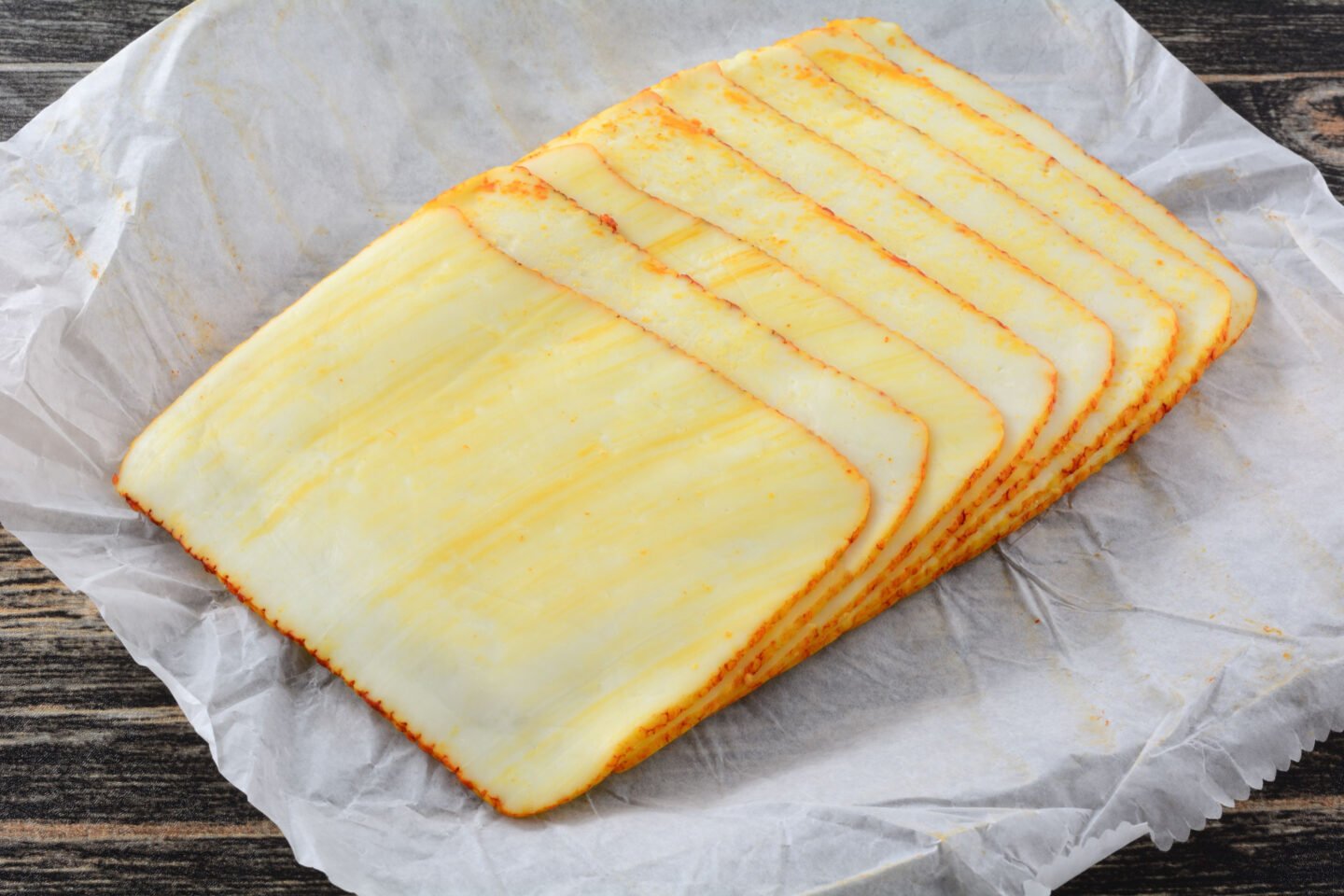 Muenster cheese is white, creamy, sweet, and mild, making it almost indistinguishable from Monterey Jack cheese if you ignore the orange edges. If you're eating it plain and unmelted, you probably won't even be able to tell the difference.
So why isn't it ranked higher on the list? The main reason is that muenster cheese doesn't melt well but tends to get rubbery and sweaty. This makes it a good option for cold sandwiches, but don't try to put it in your quesadilla.
7) American Cheese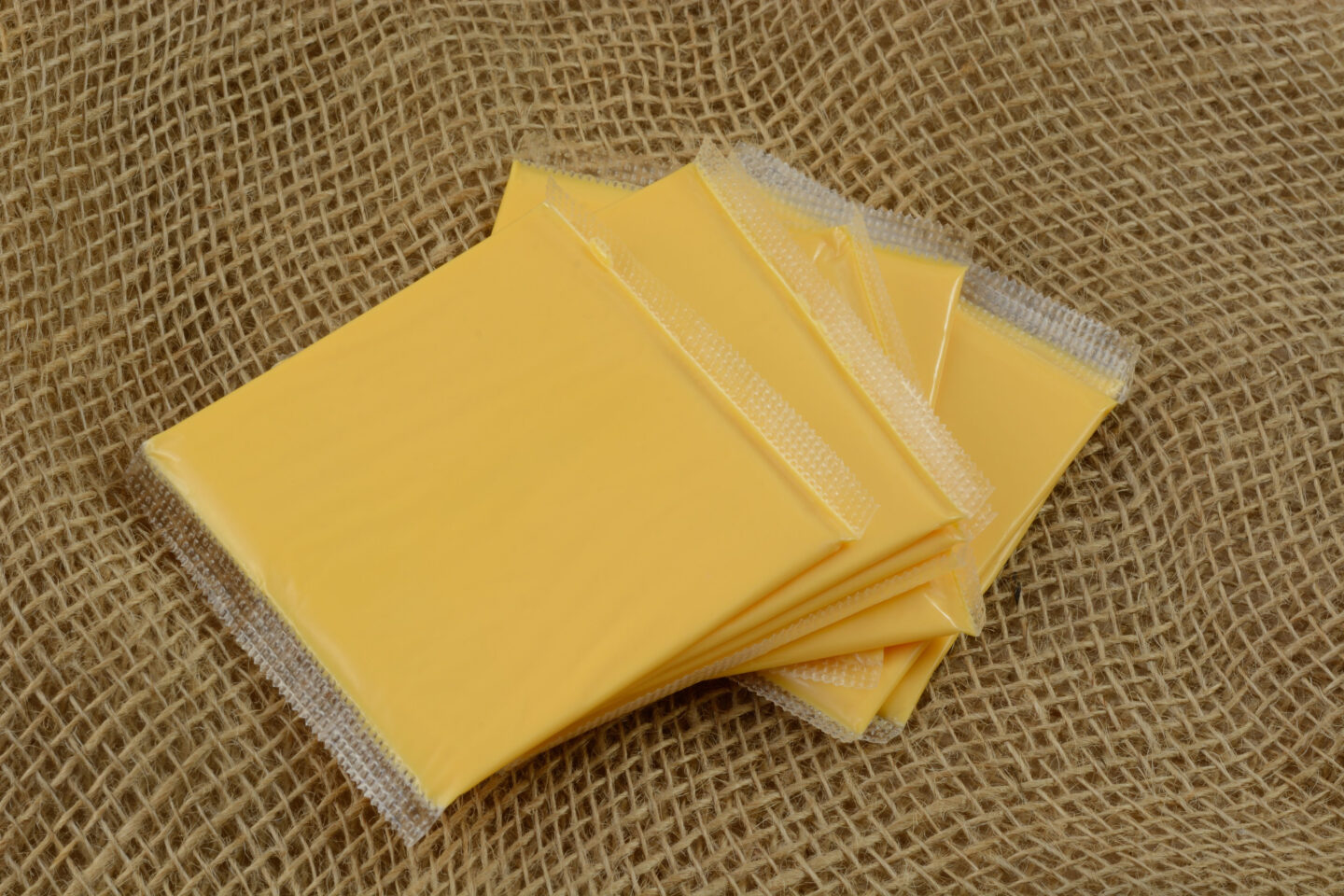 If you live in the United States, you can find this stuff pretty much anywhere. Otherwise, you may have never heard of it. If you do have access to American cheese, give it a try as a substitute for Monterey jack.
It has a soft, creamy texture and mild flavor, making it a close match. However, avoid the Kraft varieties that come in prepackaged slices, as they turn to liquid when they melt. Instead, stick with deli American cheese.
Summary Table
| Substitute | Notes |
| --- | --- |
| Gouda Cheese | Mild and meltable, gouda is an excellent substitute for Monterey Jack in most cases. |
| Cheddar Cheese | Cheddar has a sharper flavor, though if you get an unaged white variety, it is almost the same. |
| Pepper Jack Cheese | If you don't mind a bit of extra heat, you'll find this a perfect substitute for standard Jack. |
| Cheddar Jack Cheese | Jack cheese with a bit of cheddar mixed in. It has only a slightly stronger flavor than the original. |
| Mozzarella Cheese | Mozzarella has the same mild flavor as Jack cheese but a more rubbery consistency. |
| Muenster Cheese | It's mild, creamy, and so similar to Jack cheese that only its orange edges give it away. |
| American Cheese | Classic American cheese is great for melting and can be found in any grocery store in the States. |
Related Questions
What does Monterey Jack cheese taste like?
Compared to other cheeses, Monterey Jack is mild and even slightly sweet. Most people who eat it regularly value it for its texture and utility rather than flavor. It is a good melting cheese, making it a good option for quesadillas, nachos, and grilled cheese sandwiches.
Is Monterey Jack cheese expensive?
Monterey Jack cheese is not expensive and is actually much more affordable than other varieties of cheese. You can often find it in the grocery store's dairy aisle at around $4 to $5 per pound.
Is Monterey Jack spicy?
Monterey Jack has no spice on its own, though the cheese is sometimes made with peppers to create pepper jack cheese. Monterey Jack is mild in flavor, so if you want a little heat, go for pepper jack cheese instead.