If you're a whiskey lover, you're definitely familiar with Jack Daniel's. This whiskey from Tennessee has been one of the world's best-selling brands of this liquor for over 150 years.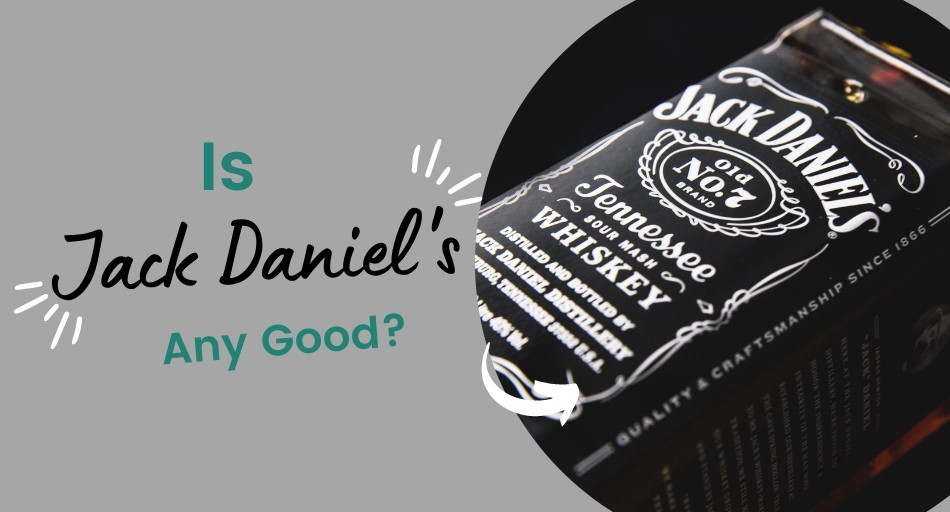 It has a specific taste and label, making it incredibly popular among whiskey fans. But what is it about Jack Daniel's that makes it so unique and popular? Is it really as good as people say?
Table of Contents
Is Jack Daniels Any Good?
Jack Daniel's has been crafted and distilled in the same distillery in Lynchburg, Tennessee, for as long as it's been in production. It's very popular due to its sweet taste, reminding you of brown sugar, oranges, wood, and warm cinnamon. Jack Daniel's is considered to be a classic, which secures its place in many bars and homes around the world. As opposed to mass-producing brands, Jack Daniel's has a consistent taste that works, ensuring that it will remain one of the top whiskey choices.
What's in Jack Daniel's?
The recipe for Jack Daniel's lists 80% corn, 12% barley, and 8% rye as ingredients. These ingredients give Jack Daniel's the sweetness that it's so known for. It also has pepper and spice notes, all while staying smooth and creamy.
One fluid ounce of Jack Daniel's contains around 65 calories, making it rather low-calorie alcohol. It also doesn't contain carbohydrates, gluten, fat, or cholesterol, as these are removed during the distillation process, leaving the final product with only calories from alcohol.
What makes Jack Daniel's so popular?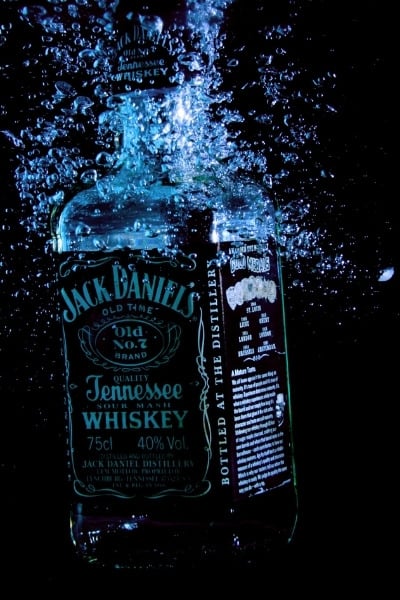 Jack Daniel's was founded by Jasper Newton Daniel, most commonly known as Jack. The backstory behind Jack Daniel's whiskey is part of what makes this liquor so popular and south after. The distillery in which Jack Daniel's started to be produced was one of the first distilleries in the United States.
This distillery is located close to the mineral-rich Cave Spring Hollow, which helps add the flavors and taste unique to this whiskey brand.
Most commercial whiskey brands don't have such a unique history, which makes them less popular than classically established brands like Jack Daniel's.
For years, Jack Daniel's has been associated with rock music and dive bars, making this liquor incredibly popular. When people think of whiskey, Jack Daniel's is usually one of the first brands they think of.
Many famous people have made this brand incredibly popular, including Frank Sinatra. Thanks to such people showing interest in Jack Daniel's, the brand was able to get even more recognition and remain popular.
Jack Daniel's is a Tennessee Whiskey that's distilled in a very specific way, which adds to its popularity. It's dripped through ten feet of firmly packed charcoal made from hard sugar maple, adding flavor and maple syrup notes.
Then, it goes into new charred oak barrels for maturing. This process makes Jack Daniel's very smooth, smoother than other whiskey brands.
Because of that, Jack Daniel's isn't a bourbon as well but a type of whiskey in its own right.
Is Jack Daniel's good for you?
The most popular and tastiest Jack Daniel's product is Old No. 7. It's charcoal mellowed whiskey, which gives it its unique flavor and aftertaste. It's matured in special barrels that give it its balance of sweet and okay flavor.
This type of whiskey has a very special taste, which is rather sweet even though it doesn't contain any sugar. Because of that, it's very popular and low in calories.
So, while drinking alcohol should already be limited, it's good that Jack Daniel's doesn't contain unnecessary calories.
Just like all other types and brands of whiskey, Jack Daniel's has high levels of polyphenols, which are plant-based antioxidants that lower your risk of heart disease, high levels of 'bad' cholesterol, and fat in your blood.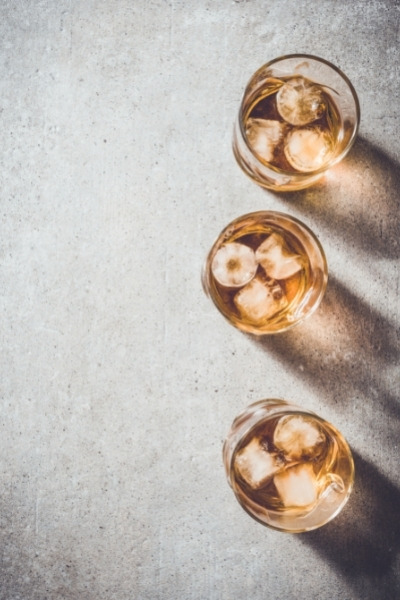 High levels of 'bad' cholesterol can lead to clogged arteries, which increase your risk of heart attacks and strokes. So it's essential to get a lot of polyphenols from your diet – but not necessarily from alcohol.
Drinking whiskey can temporarily widen your blood vessels, which has been shown to reduce the symptoms of colds and cases of flu.
This is because the widened blood vessels lead to decreased inflammation and congestion in your sinuses and chest, which helps your body deal with infections in a better way.
In the same way, this health benefit can prevent coughing and sneezing during illnesses, but only when you drink whiskey in moderation.
Since it dilates your blood vessels, having some Jack Daniel's from time to time can reduce your risk of heart disease.
Due to the presence of polyphenols and other plant compounds, whiskey can lower your blood pressure and prevent the development of several cardiovascular conditions.
On the other hand, remember that consuming too much alcohol gives you the opposite effect, increasing the risk of heart disease and other health conditions. So, make sure to stick to the recommended serving per day.
Should you drink Jack Daniel's?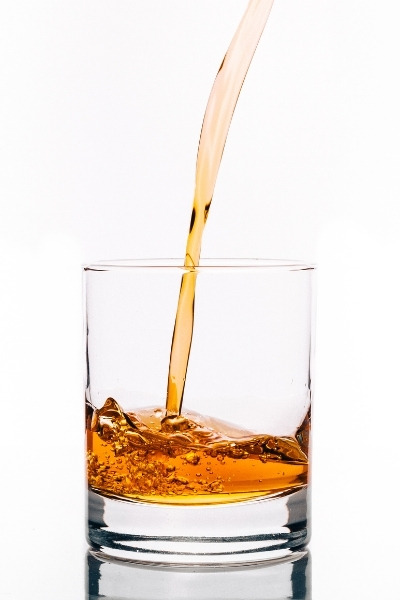 While no alcohol is healthy per se, whiskey is one of the most beneficial types of alcohol out there. It's not only the least acidic – which is great for people struggling with heartburn – but it's also low in calories and free from carbohydrates and sugars.
Because of that, drinking Jack Daniel's can be better for you than having other types of alcohol, such as beer or wine.
So if you're looking to have a drink that's as healthy as possible, it might be best to go for pure whiskey like Jack Daniel's.
On the other hand, remember that all alcohol should be consumed in moderation. Studies show that alcohol abuse leads to various health issues, such as liver injury and disease, heart disease, and even severe neurological disorders.
So, make sure to consume alcohol, especially strong liquor, in moderation to avoid any health complications.
Conclusion
Jack Daniel's is an incredibly popular type of whiskey for several reasons. It's not only considered a classic that has been around for decades, but it has also received support and praise from many famous people. This, paired with its unique flavor, makes Jack Daniel's one of the most popular whiskey brands.
Don't know what to drink? Check out these articles: 20 Most and Least Acidic Juices and 20+ Alcoholic Drinks Ranked by Acidity Level