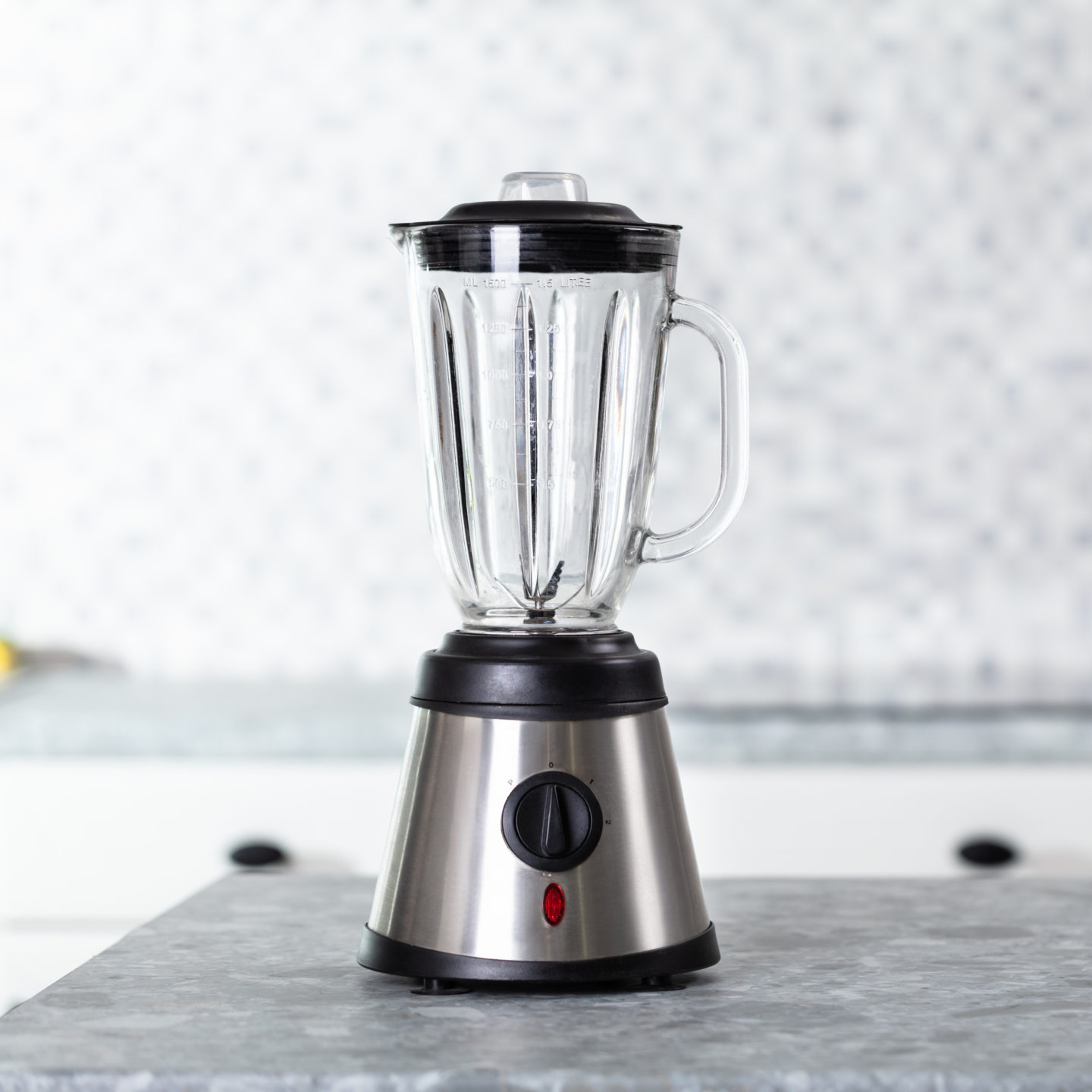 Blenders are classic compact kitchen equipment that never go out of style. They're incredibly convenient and versatile, and if you have a stand mixer and food processor, little else is needed.
Generally, the best blenders are full-sized or conventional blenders. They can do a lot—puréeing soups, making sauces and mayonnaise, processing tougher components such as fibrous veggies and ice, and other frozen goods.
Right up front, Vitamix is the undisputed king of the blender world. But if you don't use a blender every day, are on a tight budget, or live in a small space, there are more affordable options with glowing reviews.
Table of Contents
Best Overall: Oster Blender Pro 1200 with Glass Jar
Oster Blender Pro 1200 with Glass Jar
The Oster Blender Pro 1200 is incredibly versatile and resists thermal shock, making it a true gem.
Pros: Dual-direction blade technology; extra-wide base; one-touch controls; compact
Cons: Plastic construction
The Cuisinart Hurricane Blender
The Ninja Professional Countertop Blender
Nutribullet is best known for its single-serve blenders, and this Nutribullet Combo
This Hamilton Beach Power Blender
The KitchenAid KSB1570OB 5-Speed Blender
If you don't have much kitchen space to spare, the compact NutriBullet Pro 1000 Personal Blender
The Mueller Austria Multi-Purpose Hand Blender has a powerful 500-watt motor and a well-balanced base. It doesn't wobble at all when in use.
By twisting the speed knob, you can select one of the motor's eight speeds. The power button controls the blender's standard speed, while the turbo button provides a short speed boost. However, you should use it for no more than one minute for safety.
It comes with a hand motor, a milk frother, a blending wand, and a mixer whisk. These may all be immersed in water for a thorough cleaning, except for the hand motor. Smoothies, whipped cream, salsa, and milkshakes are just a handful of the many dishes you can make with the Mueller Multi-Purpose Hand Blender.
Budget Blenders Buying Guide
Personal, Immersion, or Full-Sized Blender
Larger households, folks who like to party, and those serious about cooking should choose full-sized blenders. They're ideal for producing multiple drinks at once, such as icy cocktails, healthy smoothies, milkshakes, and other beverages. You can make those with budget blenders, but soups, dips, nut butter, and other difficult-to-blend items may all be made using high-end versions.
On the other hand, personal blenders are great for individuals or couples who just need to blend a small amount of food or drink at a time, like healthy smoothies for those post-gym vitamins. They are easier to store, clean, and transport and their containers are excellent for on-the-go sipping. However, they are less powerful and unlikely to last as long as conventional blenders.
Immersion blenders are constructed to be very convenient. They lack blending containers, making them portable, easy, and ideal for hot foods. These are also known as hand blenders. We've used it to make pesto, homemade mayonnaise, whipped cream, as well as puree butternut squash soup.
Machine Size
Determine how much space you have to store a blender. If you live in a tiny apartment with limited counter space, a small blender that can be stored in a cupboard when not in use is a good option. Find one that you can keep on your counter as the best blender can be used when cooking.
Vortex
The vortex in blenders is a system that brings food down to the blades using gravity and some calculated design. The proper vortex is formed by combining the blade, motor strength, and the jar shape.
Motor Strength and Rotation
The motor's power is mainly related to rotation speed; the greater the rotation speed, the stronger the motors. This results in shorter mixing periods and smoother blended outputs.
Blenders with lower-powered motors (around 600 watts) can easily handle light drinks but aren't very good at crushing ice or grinding complex meals.
Blenders with motors above 1500 watts have a longer lifespan. They're also unique because the friction created by the speed can heat your food.
Blades
Blender blades are always made of hardened stainless steel. Most countertop blenders include blades that are either permanent or replaceable and rest just above the bottom of the container. There are two types: cross-blades and flat-blades.
Chopping, grating, and wet blending are all made easier with the cross blade, which has four or six prongs. More prongs ensure more food comes into contact with each other, resulting in smoother blended results.
Flat blades comprise two dull prongs that are slightly angled upwards. This design can grind tougher foods like rice, ice cubes, or entire grains while cycling all contents around the container.
There is also a distinct type of blade assembly in Ninja-brand traditional blenders, such as the Ninja BL660. Six stacked blades are attached to a plastic shaft from the base to the lid in this configuration. This unique shape ensures better blending, but this entire assembly can pose a laceration risk if you aren't too careful.
Jar Shape
The two things you should look for in a blender's jar shape are height and a curved bottom.
Speed Control
If you're buying a personal blender, choose one with a one-speed setting. This design is typically less expensive, has a simple user interface, and is the easiest to operate.
On the other hand, if you're considering conventional or immersion blenders, look for one with a wide range of speeds. This makes it simple to find the ideal speed for your recipes.
Blending presets, the combinations of particular speeds and timings for typical recipes like smoothies, hot soup, or dips and spreads, are available on some models. However, as some users have claimed, these capabilities do not generate purees as smoothly as when speed and time are controlled manually.
Pitcher Materials
Glass or plastic are the most common materials for blender pitchers. In general, glass is less expensive. It can be washed in the dishwasher and is suitable for cold and hot foods.
However, low-quality, thin glass is prone to shattering, making it dangerous. If you're going to use a glass pitcher, buy one with thick walls; it'll be heavier but more durable.
Individual blender cups are usually made of plastic, with no option for glass.
FAQs
What is the difference between a blender and a food processor?
Food processors can come with various blade attachments that can be used for shredding, slicing, grating, chopping, mixing, and other operations. However, they're not as good at blending liquid ingredients because partially incorporated wet material becomes trapped along the mixing bowl's sides.
On the other hand, a blender is the best equipment to use when liquid is involved. Fruits and vegetables are typically pureed in blenders for smoothies and soups.
Will a more powerful wattage give me smoother results?
Higher wattage means the motor works less excessively, resulting in minor wear on the parts and blades. The smoothness of blending will depend on the jar size and the ingredients you throw into the blender. A 600-watt Nutribullet will do excellently for its 24-oz jar, but not for a full 45 oz container. A blender that runs from 500 watts to 750 watts is enough for casual users.
How long should a budget blender last?
Blenders with a less powerful motor will last three to five years, while those with a more powerful motor will last about ten years. However, the frequency with which you use your blender will affect its lifespan.
Do cheap blenders come with a warranty?
Yes, it comes with as short as a one-year to a ten-year warranty. Read the user's manual accompanying your product to learn more.
Healthy, Easy Meals