Goat meat is a healthier alternative to beef and pork as it offers high levels of iron and protein, lower cholesterol, and less saturated fat. If you haven't tasted goat meat before, you might wonder what it tastes like.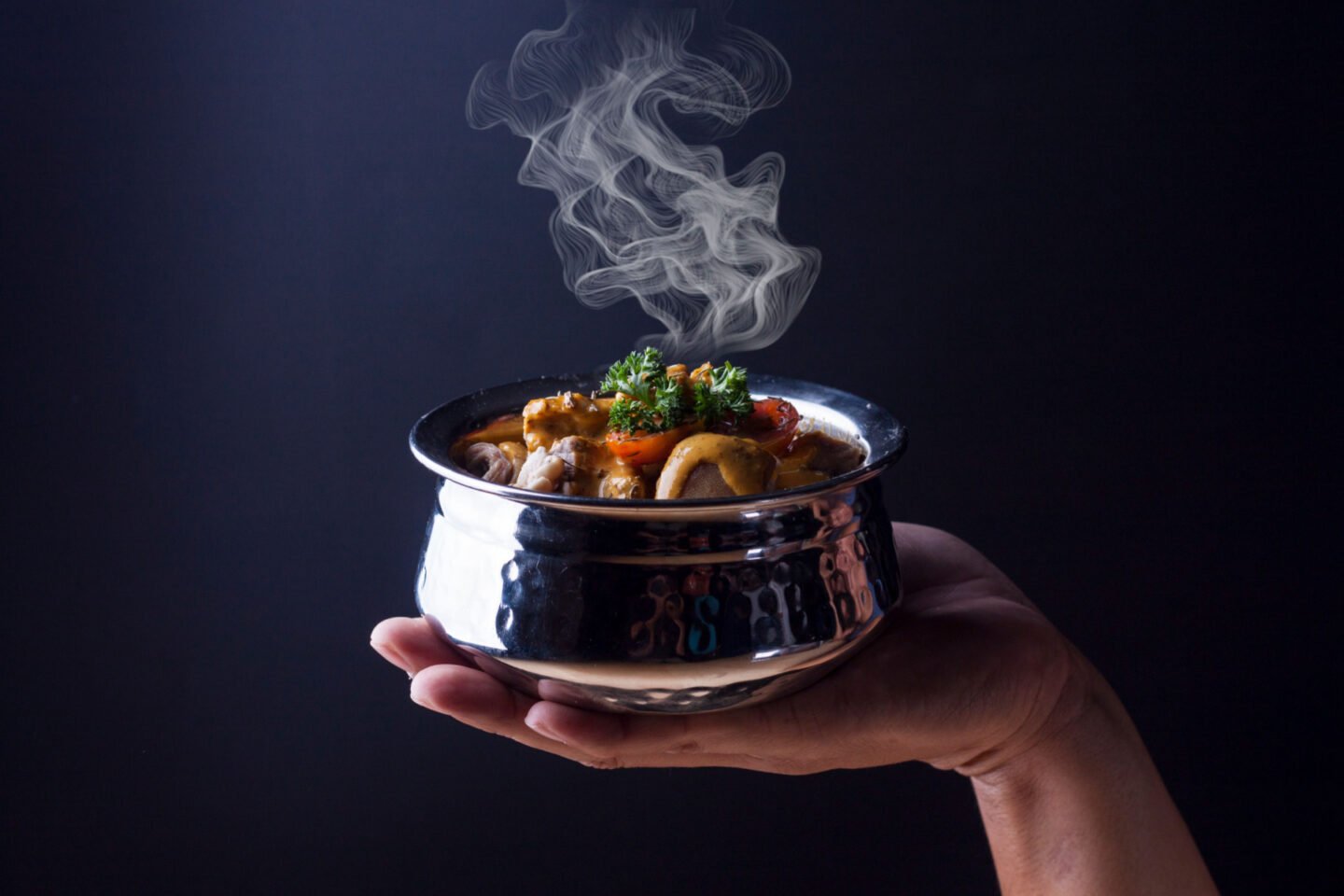 Goat meat has a bold, earthy taste with a game flavor similar to deer and wild boar. But when cooked with the right spices and methods, goat meat has a soft texture and a delicious flavor.
This article will discuss the difference between goat meat and other types of meat and provide tips on improving its taste. You will also find a quick and easy recipe at the end.
Table of Contents
What Does Goat Meat Taste Like?
People often associate goat meat with a gamey flavor, similar to venison or wild boar. It can range from mild to intense, with a lean texture that differs from beef or pork. The meat has a sweet yet earthy taste, with hints of a slight tang.
Despite having a gamey taste, goat meat is still more delicate than other meat types. It has a soft texture similar to that of chicken and absorbs flavors well, making it great for dishes with sauces.
However, unlike chicken meat, goat meat does not do well when fried, as it dries very quickly and turns rubbery.
Moreover, the flavor of goat meat is unique and can vary depending on the goat's breed, age, and diet. Meat from a kid goat is more tender than older ones and has a more delicate taste with less game flavor.
Goat Meat and Gamey Taste: What is Game Flavor?
The gamey taste is a flavor often associated with certain meats, such as wild boar, venison, and goat. The gamey taste is often called "wild" or "musky" because it has a strong, earthy, and savory flavor.
The gamey taste you get results from naturally occurring fat and proteins found in certain animals' muscle tissues.
Is Goat Meat Tastier Than Beef?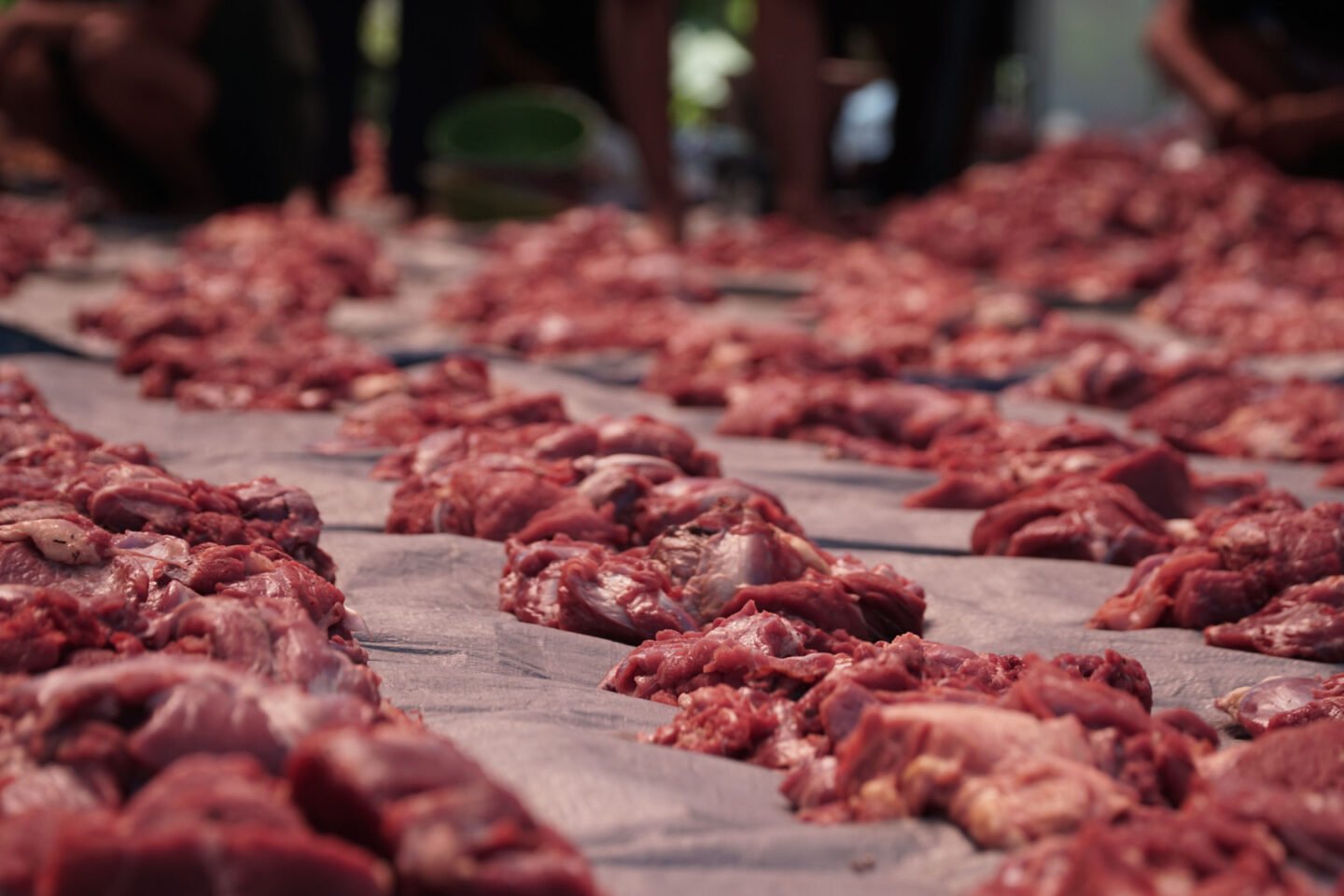 No. Beef has a deep, earthy flavor and is usually more robust and tasty than goat meat. Beef, a type of red meat, is much tougher and requires a longer cooking time.
On the other hand, goat meat is milder and more delicate in flavor. While most people love to eat beef cooked to a rare to medium-rare doneness, goat works better when slow-cooked to achieve more tender meat.
Does Goat Meat Taste Like Chicken?
Goat meat does not taste like chicken. Since goat is red meat, it has a more robust, gamier flavor than chicken. Goat meat is one of the healthiest and leanest meats and is higher in iron and protein than chicken.
Chicken is lean meat and can be more versatile than goat meat due to its lighter flavor. Unlike goat meat, you can also use chicken meat in many more dishes.
Is Goat Meat Tastier Than Lamb?
Both goat and sheep meat have unique flavors that appeal to different palates. Generally, lamb has a stronger flavor than goat and is usually leaner. It can also be tougher, depending on the cut.
Goat meat often requires bold, aromatic spices to help enhance its flavor and decrease the gamey taste.
On the other hand, lamb meat from young sheep is typically more tender than goat meat, except for mutton meat from older sheep. You should also use more spices to mask the intense flavors when cooking sheep.
Does Goat and Deer Meat Taste the Same?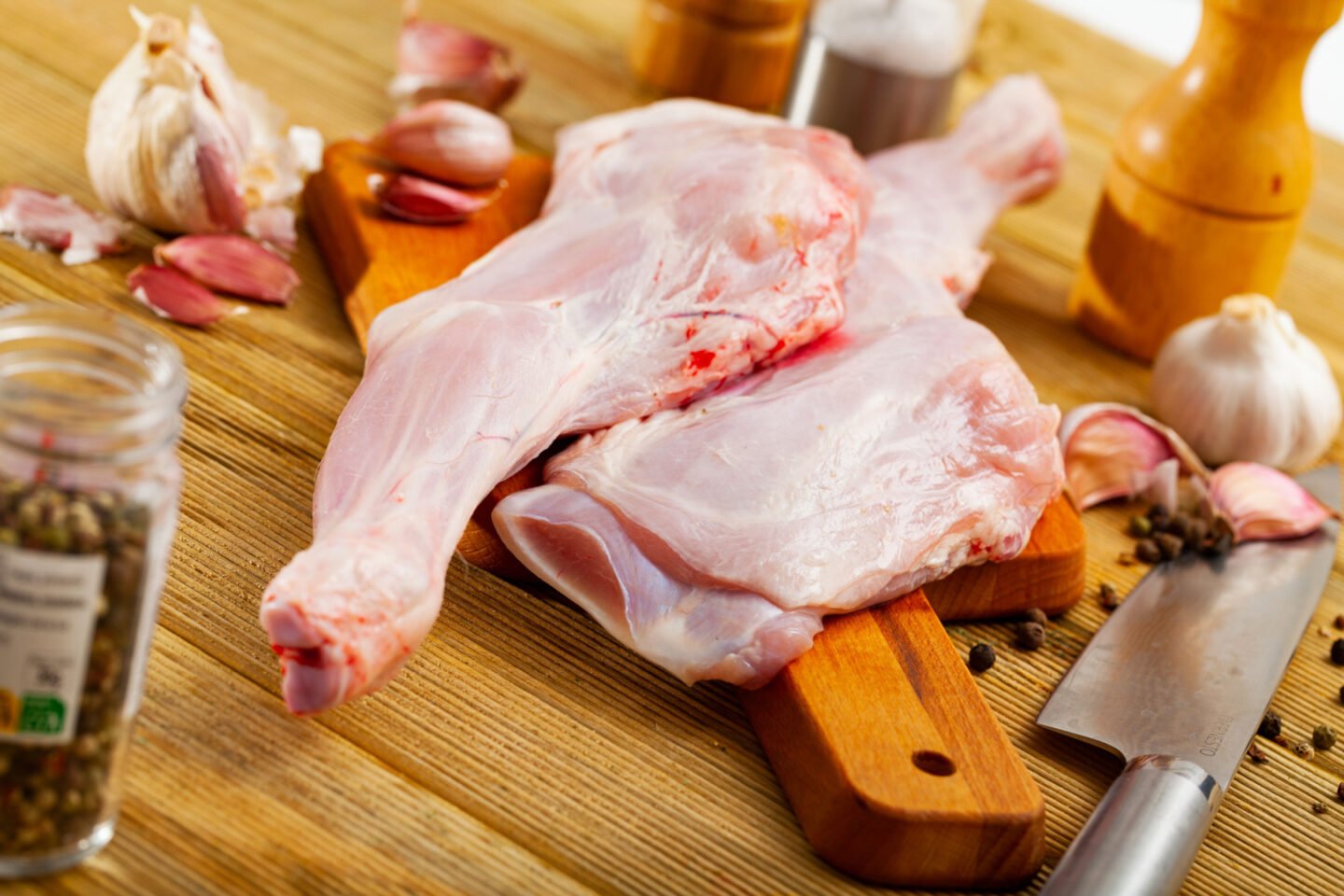 No, goat meat and deer meat do not taste the same. Each type of meat has its own unique flavor and texture. Goat meat has a flavor profile that is more similar to that of lamb than deer, with a mild and slightly gamey taste.
Deer meat, also known as venison, has a more robust, intense flavor than other red meats. It is generally leaner and has a firmer texture than beef or pork. Depending on the cut, it can be quite tender but can be very tough when cooked improperly.
How To Make Goat Meat Taste Better
You can certainly improve goat meat's taste with the proper preparation. Marinating the meat for several hours in a combination of your favorite herbs and spices can bring out the flavor of the meat. Adding a bit of olive oil or butter can also bring out the flavor.
You should also consider cooking goat meat over low heat for longer periods so it can absorb the spices better.
Easy Goat Meat Recipe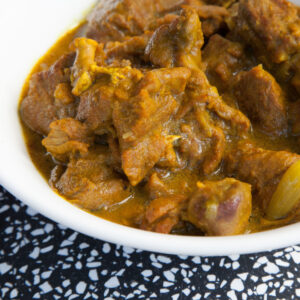 Goat Curry
Goat curry, or curry goat, is one of the most famous goat dishes. Here's my straightforward curry goat recipe that you can do at home.
Ingredients
2

tbsp

vegetable oil

2

pounds

boneless goat meat

cubed

1

onion

chopped

5

cloves

garlic

minced

7

tbsp

curry powder

1

tbsp

freshly grated ginger

1

piece

Scotch bonnet pepper

chopped

1

tsp

ground cumin

1

tsp

ground coriander

1

tsp

ground cardamom

2

tsp

garam masala

1

tsp

chili powder

optional

1

14.5-ounce can of diced tomatoes

1

cup

coconut milk

2

tbsp

chopped fresh cilantro
Instructions
Heat oil in a large skillet or pot over medium heat.

Add goat meat and sear until lightly browned, about 6 minutes.

Add onion, garlic, ginger, cumin, coriander, turmeric, cardamom, garam masala, and chili powder (if using). Cook for about five minutes, occasionally stirring, until the onion softens and the spices become fragrant.

Add tomatoes and coconut milk and stir to combine. Cover and bring to a boil.

Reduce heat to low and simmer for about 45 minutes, occasionally stirring, until the goat is tender.

Garnish with cilantro and serve.
Nutrition
Calories:
511
kcal
Carbohydrates:
18
g
Protein:
53
g
Fat:
27
g
Saturated Fat:
13
g
Polyunsaturated Fat:
5
g
Monounsaturated Fat:
5
g
Trans Fat:
0.1
g
Cholesterol:
145
mg
Sodium:
435
mg
Potassium:
1421
mg
Fiber:
6
g
Sugar:
4
g
Vitamin A:
485
IU
Vitamin C:
21
mg
Calcium:
129
mg
Iron:
8
mg
Related Questions
Does goat milk taste like cow's milk?
Goat milk has a distinct, slightly stronger taste than cow milk but is still mild. It has a slightly sweet, grassy flavor that can be tangy and salty. It tends to be creamier than cow's milk and has a higher fat content.
Does goat cheese taste good?
Goat cheese has a rich, creamy texture with a slight gamey and grassy aftertaste. Goat cheese has a more intense flavor than regular dairy cheese but still tastes good.
Which goat breed has the most meat?
Boer goat, Kalahari red goat, Spanish goat, Kiko, and Angora are the top breeds with the most meat. Remember that a younger goat has less meat but is more tender, while an older goat has more meat but is tougher.
Does goat milk taste like sheep milk?
Goat milk has a lighter flavor than sheep milk. Sheep's milk has more fat, making it creamier.