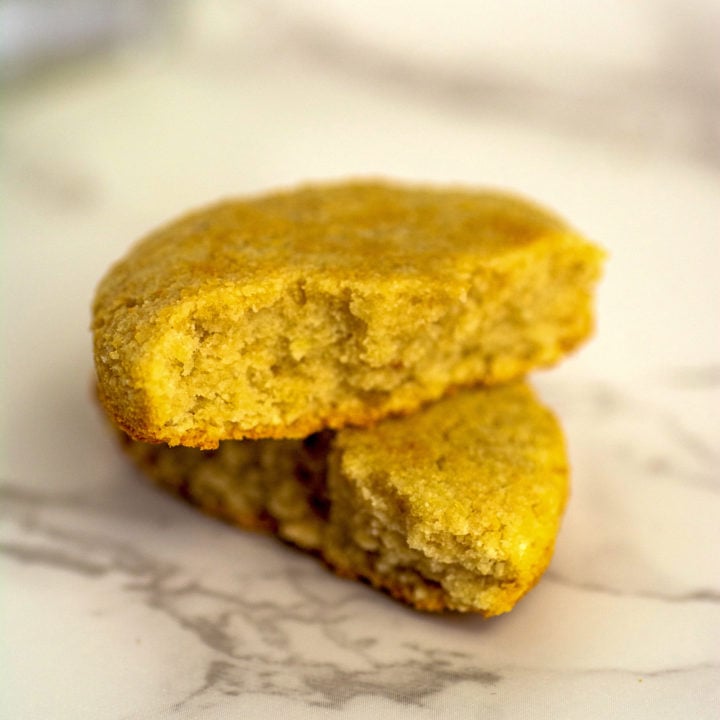 Looking for the ultimate keto vanilla wafers recipe? Then you've definitely hit the spot with this one. These cookies will instantly throw you back into your childhood with their amazing flavor.
Aside from being incredibly crispy and delicious, these keto vanilla wafers are also sugar-free and low carb - they have slightly over 3 grams of carbs per serving. And they are not only keto-friendly but also gluten-free.
If you're in a hurry and want something that's quick and simple to whip up, then this cookie recipe is the one that you should try. You can make a batch of these vanilla wafers in less than half an hour, making them an ideal option for cooking any day.
Table of Contents
Ingredients and Substitutions
For these sugar-free keto vanilla wafers, you'll need to gather these ingredients:
Coconut flour - to get the needed texture and flavor, you should use both coconut flour and almond flour;
Almond flour - the same applies here: you must use both of the flour types; otherwise, the cookies won't turn out as they should;
Heavy cream - you can substitute it with milk, or even plant-based milk, but it is better not to make any substitutions since this ingredient is higher in fat than the other ones, and it is just what these keto cookies need;
Eggs - you'll need a couple of these;
Butter - I've tried making these keto vanilla wafers both with butter and coconut oil, and they turned out perfect both of the times; but if you add coconut oil instead of butter, the taste will be slightly different;
Monkfruit sweetener - any type of sugar substitute works great here; I used the Lakanto Monkfruit Sweetener, but if you want, you can use erythritol, Swerve, Stevia, or any other low-carb sweetener;
Vanilla extract - you can skip it if you don't like vanilla, or you can use almond extract instead;
Baking powder - it serves as a rising agent for these cookies, so you must add it into the dough;
Salt - you'll need just a pinch of salt to enhance the flavor and make them taste even sweeter;
That's it! Once you've gathered these 9 ingredients, you can finally start baking these amazing keto vanilla wafers.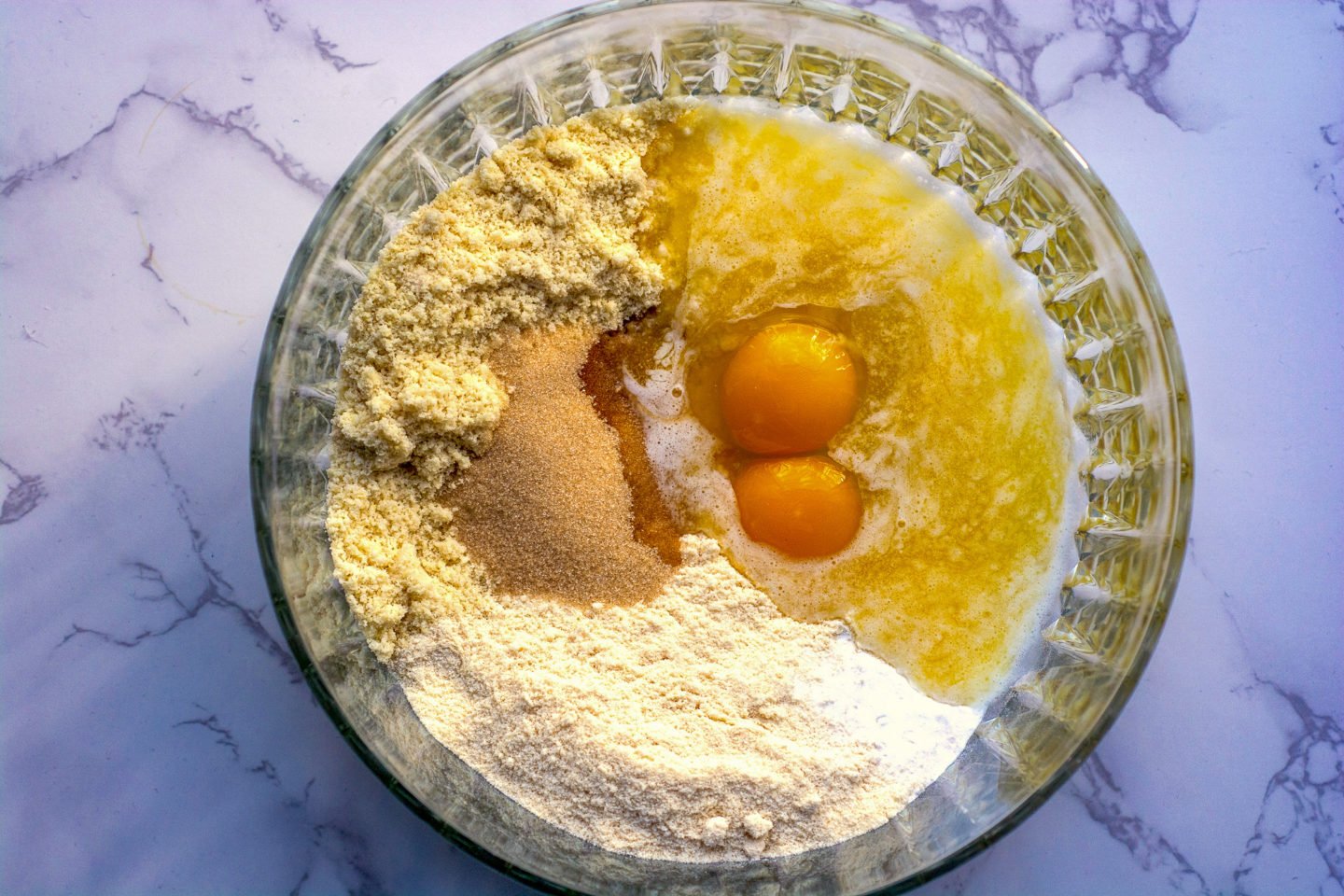 My kid is a huge fan of peanut butter. Sometimes, I add a tablespoon of peanut butter into this cookie dough. You definitely must give it a try.
How to Make Keto Vanilla Wafers
There's nothing complicated in making these low-carb cookies. Here's what the overall baking process looks like:
Prepare the needed ingredients - there are less than 10 ingredients, and I bet you already have more than half of them in your kitchen;
Make the dough - just mix all of the ingredients together to form the dough and then let it rest in the refrigerator for a few minutes;
Form the cookies - scoop a small amount of the dough and, using your hands, roll it into a ball. Then press on the ball to make it flat and place it on the baking sheet;
Preheat your oven and bake - I bake these cookies in an oven preheated to 350 degrees F until they turn golden brown (it takes about 10-15 minutes);
Overall, making this healthy low-carb snack takes less than 30 minutes. What I love most about this recipe is that it is perfectly compatible with the keto diet. At the same time, it can be served as a quick snack, with some low-carb ice cream, a glass of almond milk, or you can even make a coffee cake out of them.
Healthy, Easy Meals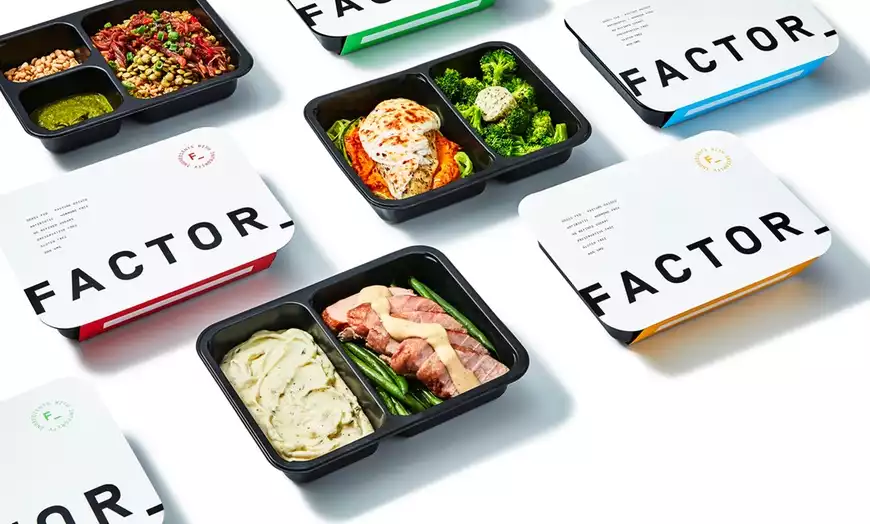 Cooking Tips
If you're worried that you'll mess up these keto vanilla wafers, here are some tips to help you make the tastiest low carb cookies even hassle-free:
Put the dough in the refrigerator for at least 10 minutes to cool down. This way, you'll have no trouble forming the cookies.
Line the baking sheet with parchment paper or place a silicone baking mat. This will give your cookies zero chances for sticking to the baking sheet.
Watch the cookies carefully while they bake. It can take a little as two minutes to burn the cookies. So if you see that they are almost ready, keep an eye on them so that they don't burn.
Wait for the keto vanilla wafers to cool down completely before eating them. I know it may be really hard to resist the temptation of trying out a cookie right away, but if you want it to be crisp, you must wait until the cookies have completely cooled down.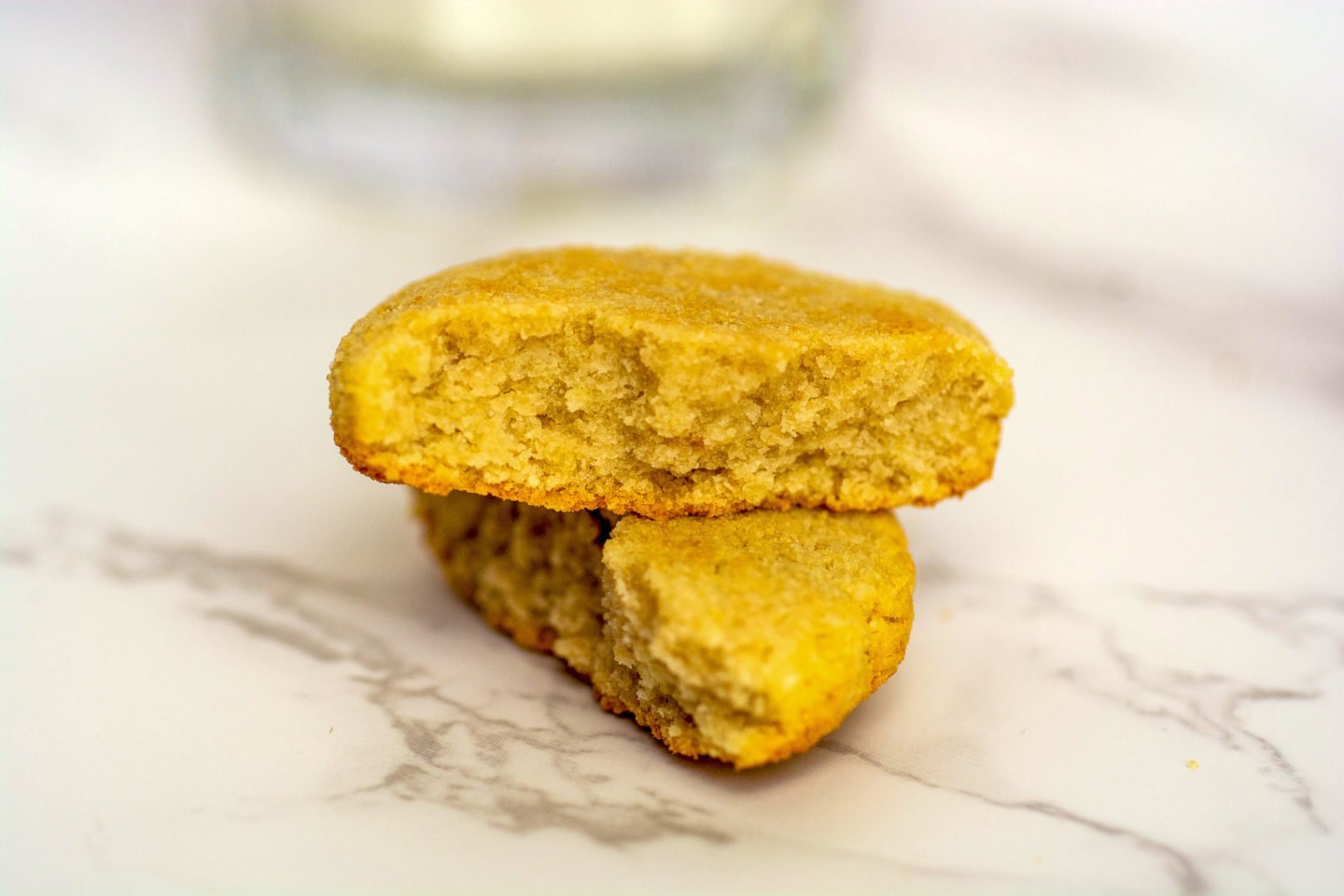 Storing Instructions
The best way to store these low-carb vanilla wafers is in the refrigerator. Wait for the cookies to cool down completely, and then place them in a sealed container or a zipper bag. This way, they'll last up to a few weeks.
If you want the cookies to last longer, just place them in a zipper bag and throw them in the freezer. They should be good for up to 2-3 months. Then whenever you want to eat a cookie, just thaw it overnight in the refrigerator or use the microwave.
Recipe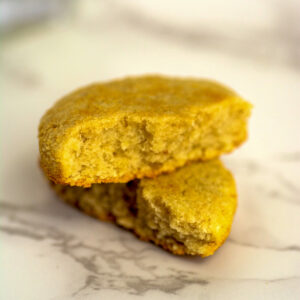 Keto Vanilla Wafers
Aside from being incredibly crispy and delicious, these keto vanilla wafers are also sugar-free and low carb - they have slightly over 3 grams of carbs per serving. And they are not only keto-friendly but also gluten-free.
Ingredients
½

cup

coconut flour

1

cup

almond flour

3

tbsp

heavy cream

2

large

eggs

¼

cup

butter

melted

3

tbsp

monkfruit sweetener

1

tsp

vanilla extract

1

tsp

baking powder

1

pinch

salt
Instructions
Preheat your oven to 350 degrees F. Prepare a large baking sheet by lining it with parchment paper.

In a large bowl, mix together the coconut flour, almond flour, heavy cream, eggs, melted butter, sweetener, vanilla extract, baking powder, and salt. Place the dough into the refrigerator for about 10 minutes.

Use a tablespoon to spoon the dough. Then form a dough ball with your hands and press it to form a cookie. Repeat with the rest of the dough.

Bake for 10-15 minutes, until the cookies turn slightly brown.

Take the baking sheet with the cookies out of the oven and allow them to cool down completely before eating.
Nutrition
Calories:
103
kcal
Carbohydrates:
5
g
Protein:
4
g
Fat:
8
g
Saturated Fat:
2
g
Polyunsaturated Fat:
1
g
Monounsaturated Fat:
1
g
Trans Fat:
1
g
Cholesterol:
37
mg
Sodium:
64
mg
Potassium:
22
mg
Fiber:
3
g
Sugar:
1
g
Vitamin A:
108
IU
Vitamin C:
1
mg
Calcium:
52
mg
Iron:
1
mg
Healthy, Easy Meals