While it might seem straightforward, the question "How much does a gallon of milk weigh?" is a little more complex than you might think. This can make estimating your milk needs for a recipe a bit more complicated.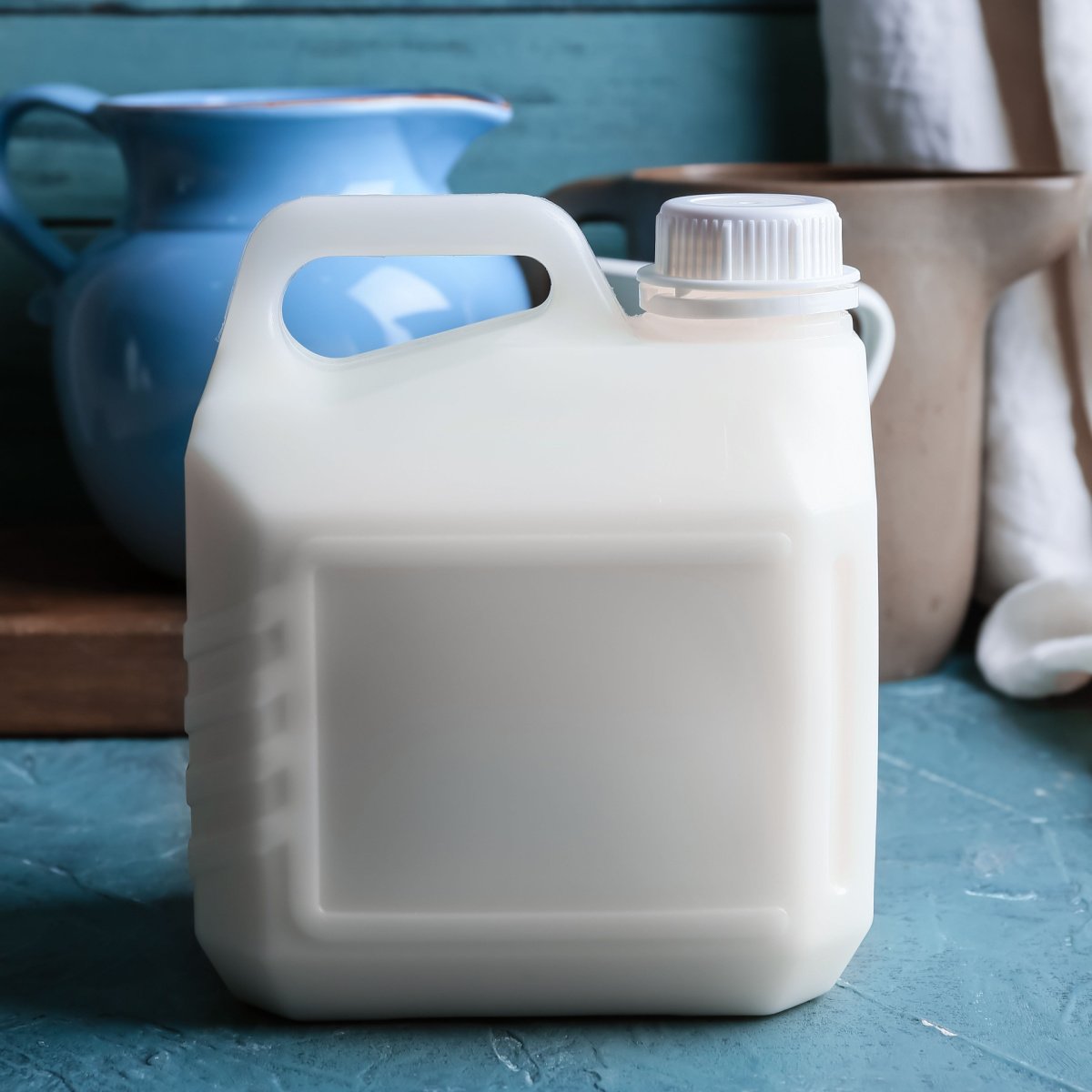 If you're in the United States, one gallon of milk is 8.6 pounds, while in the UK and Canada, you'll find it closer to 10.3 pounds. Learn more about this discrepancy and other milk facts below.
Table of Contents
How Much is a Gallon?
At first, it might seem strange that different countries' gallons weigh different amounts. However, it's not because gravity is stronger in other parts of the world; it's just that our units of measurement are slightly different. You may not know that a gallon in the US is not equal to a gallon in the UK.
To be specific, Canada and the UK use imperial gallons, which are about 1.2 times larger than a US gallon. You can also see the same discrepancy in pints, where a US pint is 16 fluid ounces and a UK imperial pint is 20 fluid ounces.
Fat Content
Milk should have roughly the same content regardless of where you are in the world. However, depending on the kind of milk you're getting, fat content can play a small role in your gallon's weight.
Generally, high-fat milk is going to weigh less than skim milk because fat is less dense than water. However, the difference should be so small that you won't notice it—only about 10 grams more or less, depending on the type.
Other Milk Weight Questions
If you've ever had any questions about milk's weight, you can find your answers here.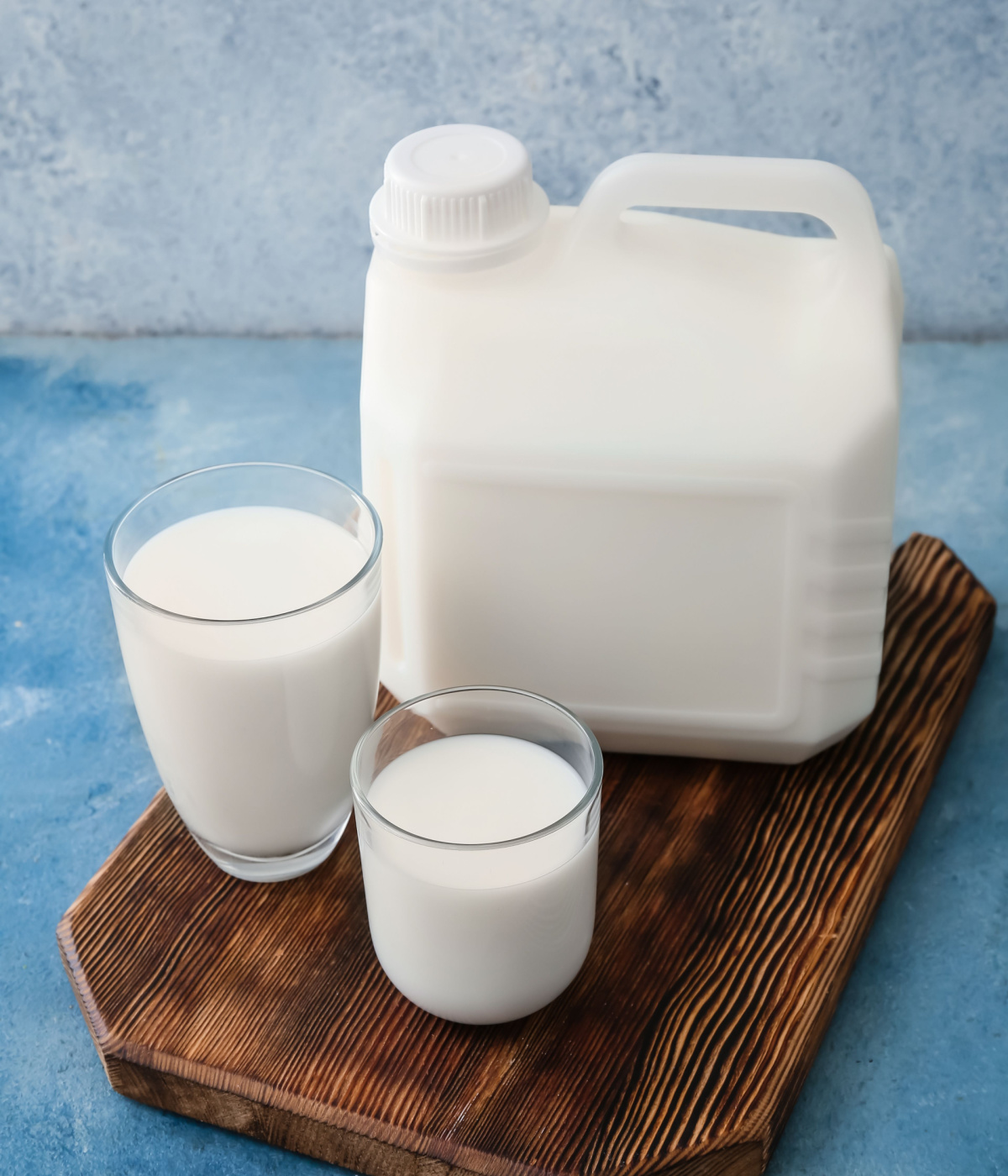 How much do half and quarter gallons of milk weigh?
Because a full gallon of milk weighs 8.6 lbs, a half gallon should weigh about half that, at 4.23 lbs. A quart of milk comes in at just over 2 pounds.
How much does a gallon of chocolate milk weigh?
While different brands of chocolate milk may vary, you can expect most of them to weigh about as much as a regular gallon of milk, or about 8.6 lbs.
How much does a gallon of almond milk weigh?
Almond milk weighs slightly less than a gallon of cow's milk, at 8.3 lbs per gallon.
How much do skim, low-fat, and 2% milk weigh?
As mentioned above, the higher the fat content a gallon of milk has, the lighter it will be. Skim milk and low-fat milk weigh about 8.7 lbs, while 2% milk weighs about 8.6 lbs.
Do a Gallon of Milk and a Gallon of Water Weigh the Same?
You might be surprised to find that a gallon of milk and a gallon of water actually have different weights. This is because milk also includes fats, carbohydrates, protein, and minerals. Some of these other compounds, like iron, have a much higher density than water.
Ultimately, though, you probably won't notice the difference. A gallon of water is just under 8.4 lbs, which is only slightly lighter than a gallon of milk.