Lemons make dishes better and offer nutrients essential to human health. This small, round citrus fruit contains vitamin C, minerals, antioxidants, and phytonutrients that boost the immune system and skin health, among others. With their sour taste and acidic kick, lemons are a famous addition to drinks, salads, and other cuisines.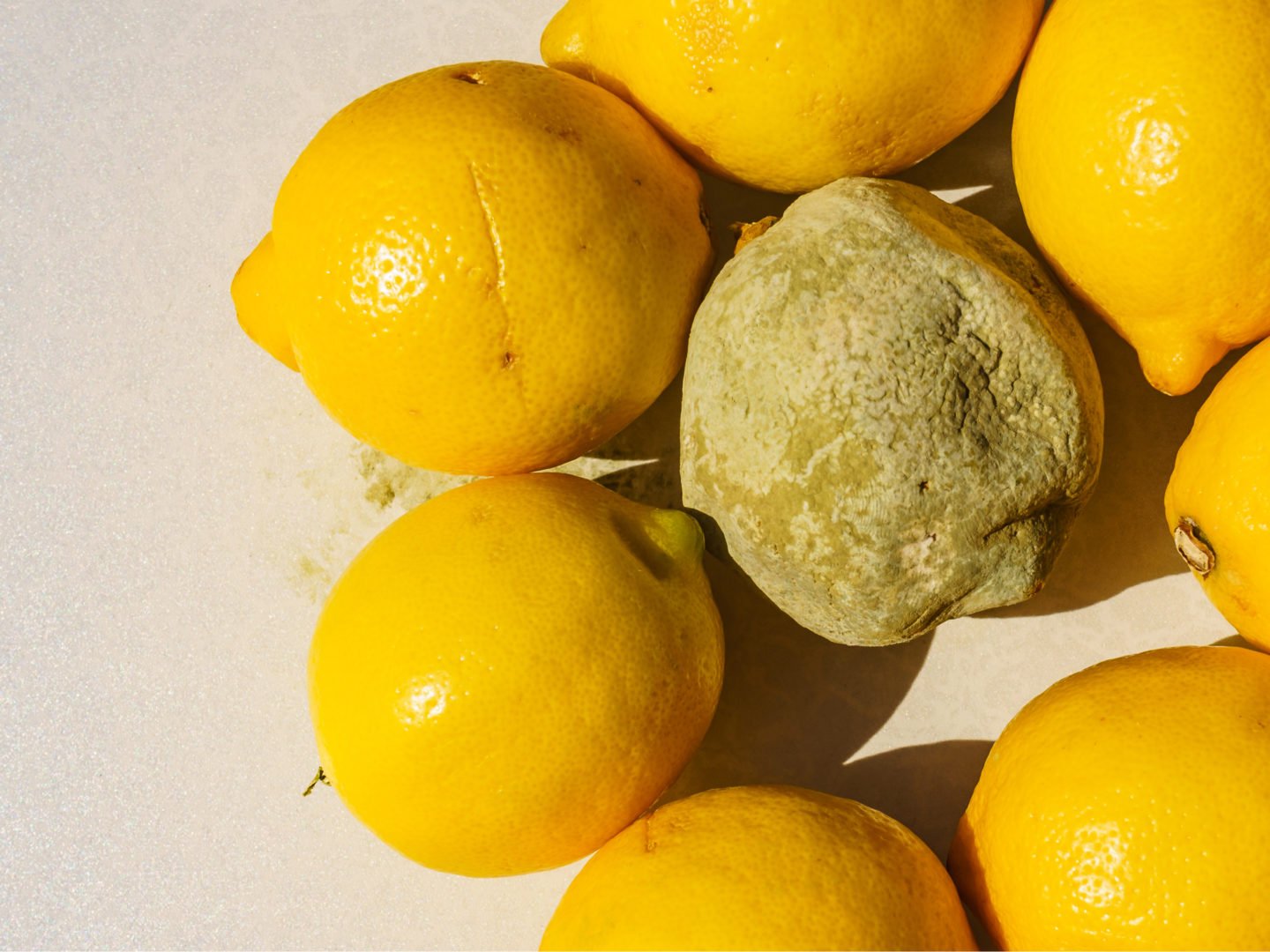 Although fresh lemons do not spoil quickly, you must learn a few tricks to pick the best ones and avoid spoiled or bad ones. When purchasing fresh lemons, ensure that the peel feels soft and not wrinkled and that discoloration or mold appears. You can also smell the lemons to make sure the citrus scent is still there.
Tasting the ones you already have at home is the best way to tell if a lemon has gone bad. A spoiled lemon loses its citrusy taste and tang. This article will discuss everything you need to know about spoiled lemons, their storage life, and answer other related questions on this topic.
Table of Contents
How Do You Know If A Lemon Is Bad?
Color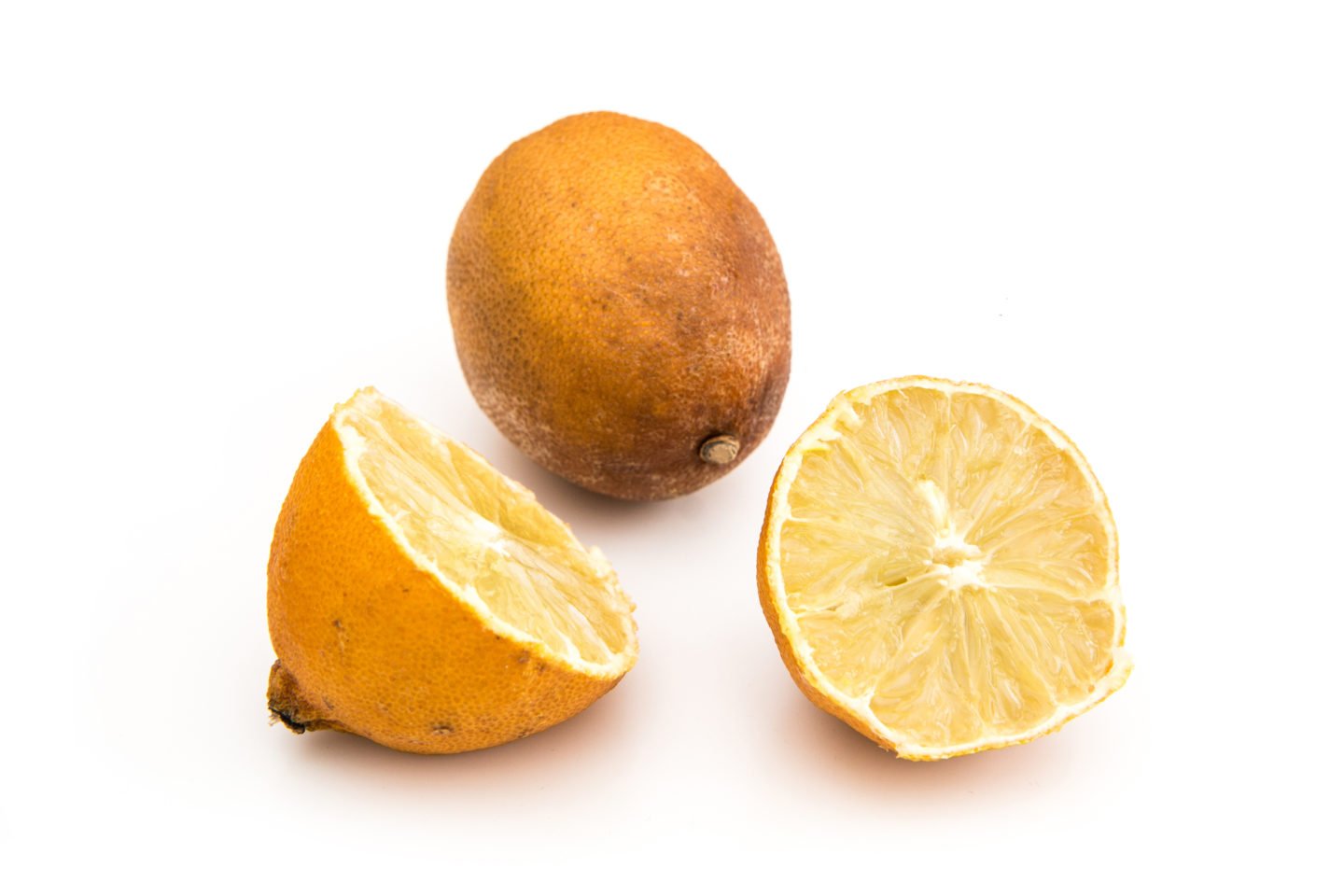 Examining a fresh lemon is the simplest way to determine whether it is stale. Of course, a decent lemon should have skin with an even bright yellow tint. Therefore, the lemons are ruined if you observe any changes, like black or white spots.
Lemons with white, dark green, or brown spots are likewise spoiled. These stains might potentially be signs of the growth of mold, in which case you should discard the afflicted lemons. However, keep in mind that lemons that start appearing are not always spoiled if they seem to have turned bright green.
Fresh lemons frequently turn vivid green when subjected to abrupt temperature fluctuations. For this reason, lemons must be kept in a cold, dry environment. You can keep your lemons in the refrigerator for more extended storage; just make sure they are not staying close to any rotting fruits or vegetables.
Taste
Lemons' acidity gives the fruit a vibrant citrus taste that is highly sour. And so, lemons are typically not eaten raw because of their intense sourness. Instead, the juice is commonly added to foods to provide a fresh acidity or sweeten them with sugar.
A lemon may occasionally appear attractive on the exterior, but remember that its flavor may diminish the longer you keep it. Try cutting and tasting the lemon if it hasn't lost any of its looks, but you're still unsure about utilizing it. Likewise, it's up to you whether to use or discard a lemon if its citrus flavor has faded.
However, a less flavorful lemon indicates that it is no longer at its peak.
Smell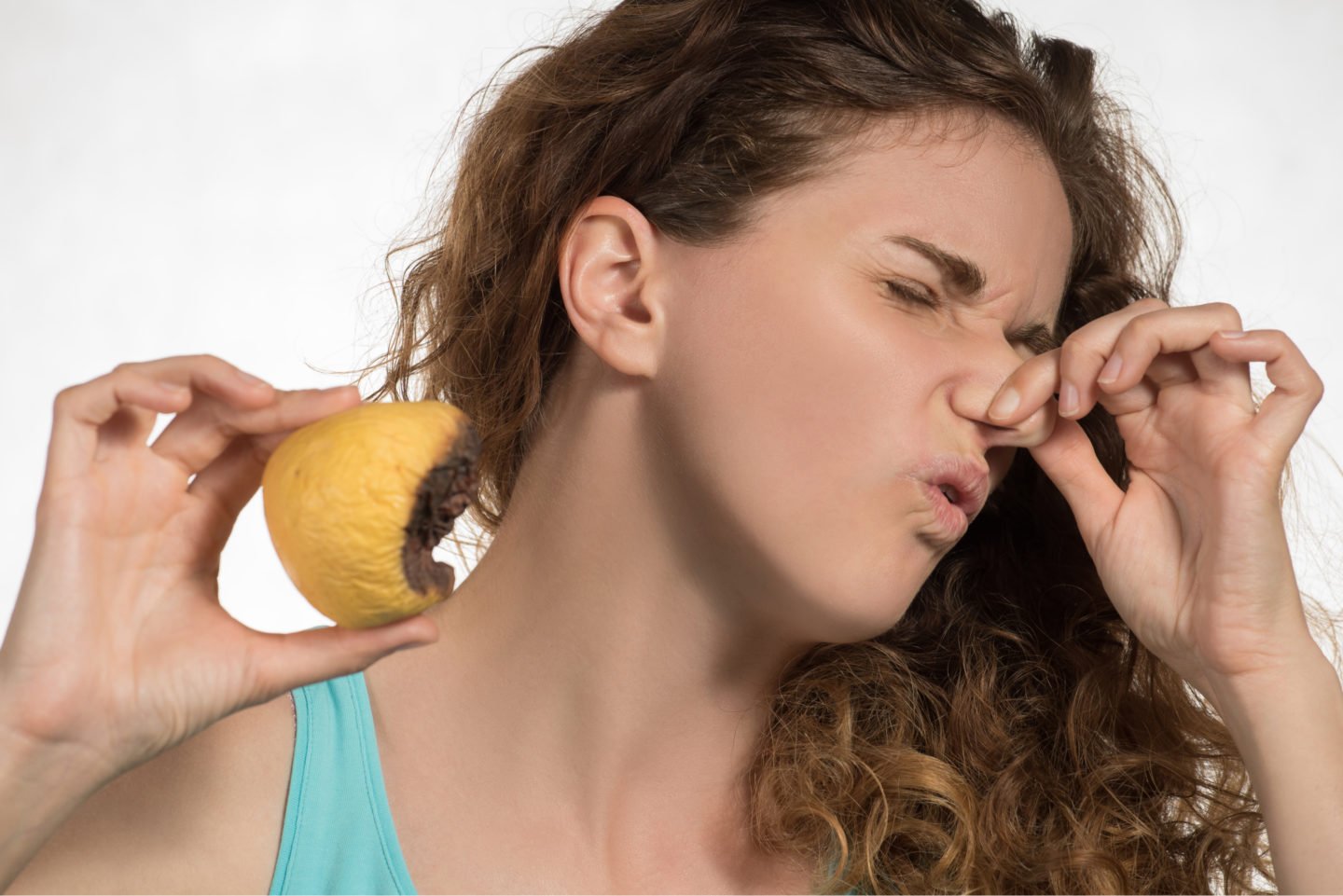 The smell of a lemon is a good indicator if you can't cut them open. Even with the peel, a lemon's citrusy scent dominates, and you can use that to tell if it is still a good lemon. On the other hand, if you smell an unpleasant scent or a fermented odor, that lemon is probably spoiled and should not be purchased.
You can also use this technique when selecting ones from your pantry. If you notice a different scent, it's best if you discard the lemons.
Texture
A nice lemon should be firm to the touch and plump. Although you may slice the fruit to see whether there is any fresh juice within, a severely wrinkled lemon should be discarded as there is little to no moisture remaining in it.
Second, you should throw away any lemons that have soft patches or whose skin has turned sticky on the outside. Last but not least, if you notice the lemon shrink in size, it's possible it doesn't have enough water and can be a sign of spoilage.
Presence of Molds
A fresh lemon should have skin that is smooth and firm. Your lemons are about to become damp if you notice soft areas. Your lemons will start to mold as soon as they get moist.
Like other citrus fruits, mold on lemons is often powdery and is frequently brought on by Penicillium digitatum.
How To Extend Lemon's Shelf Life
Keeping lemons in the refrigerator is the best choice. You can store sliced lemons in the fridge for 3-6 days. If you slice lemons and leave them out at room temperature, cover them with aluminum foil or plastic wrap to keep them wet or place them in an airtight jar filled with water.
Whole lemons may be securely sealed and frozen as well. They will remain edible for 3 to 4 months. Pure lemon juice has a longer shelf life than diluted ones. You can also freeze freshly squeezed lemon juice or bottled lemon juice in a freezer bag or pour them over an ice cube tray.
Lemon curd, lemon extract, lemon zest, or lemon peel should also be stored in the refrigerator as they spoil within a day of opening.
How To Use Spoiled Lemons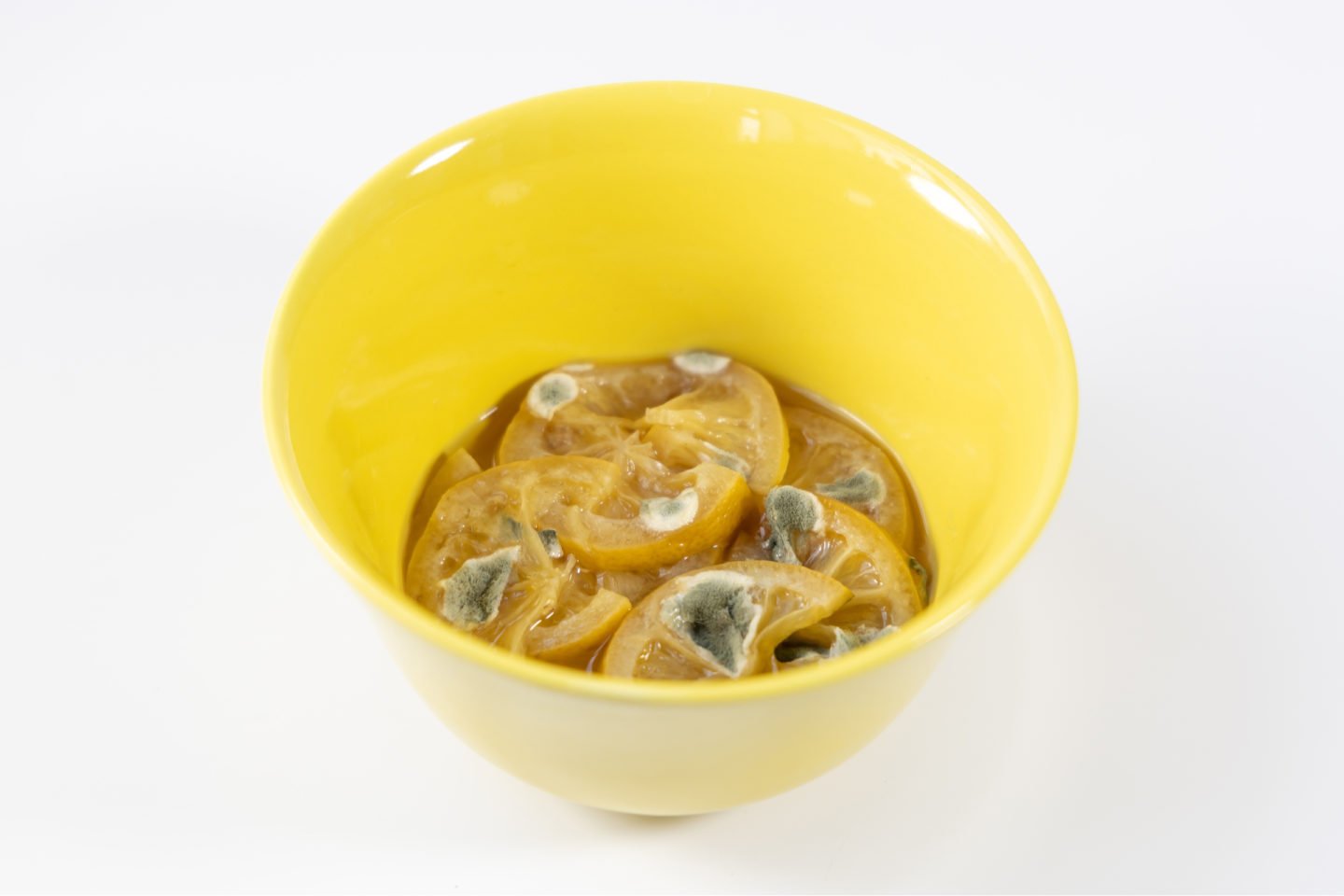 If your lemons are about to go bad or you have bad lemon juice, do not throw them out. Instead, here are some ways to use them.
Use The Zest
Use a citrus zester to zest fresh lemon before making a beverage or lemon-infused water, then store it in the freezer or refrigerator. You can still use the zest of a lemon as long as the skin is still yellow and clear of mold areas. It works well for many different dishes, toppings, and drinks.
Lemon Juice
Squeeze the juice from the lemon while it's still nice inside, then put it in the fridge. You may make lemonade out of this juice or add a few drops to lemon water, among other things.
DIY Cleaner
Due to its acidity, which also serves as bleach, the lemon possesses antibacterial and antiseptic characteristics. Because of that, its juice is an effective DIY cleaner. Simply pour some vinegar and a few drops of spoiled lemon juice into a spray bottle. Lemon cleaner removes even the toughest stains and eliminates microorganisms.
Related Questions
What happens if you eat a bad lemon?
Depending on the reason for spoilage, eating or drinking spoiled lemon can significantly irritate the stomach and cause diarrhea if it is contaminated with bacteria that cause food poisoning.
What does a bad lemon taste like?
You can tell it's a spoiled lemon if it lacks the citrusy taste and sour kick and is rather bitter and somewhat bland.