Peanuts are a delicious, nutritious snack and can also be used in salads, cakes, and stir-fries. For most people, they're a healthy, filling dietary addition.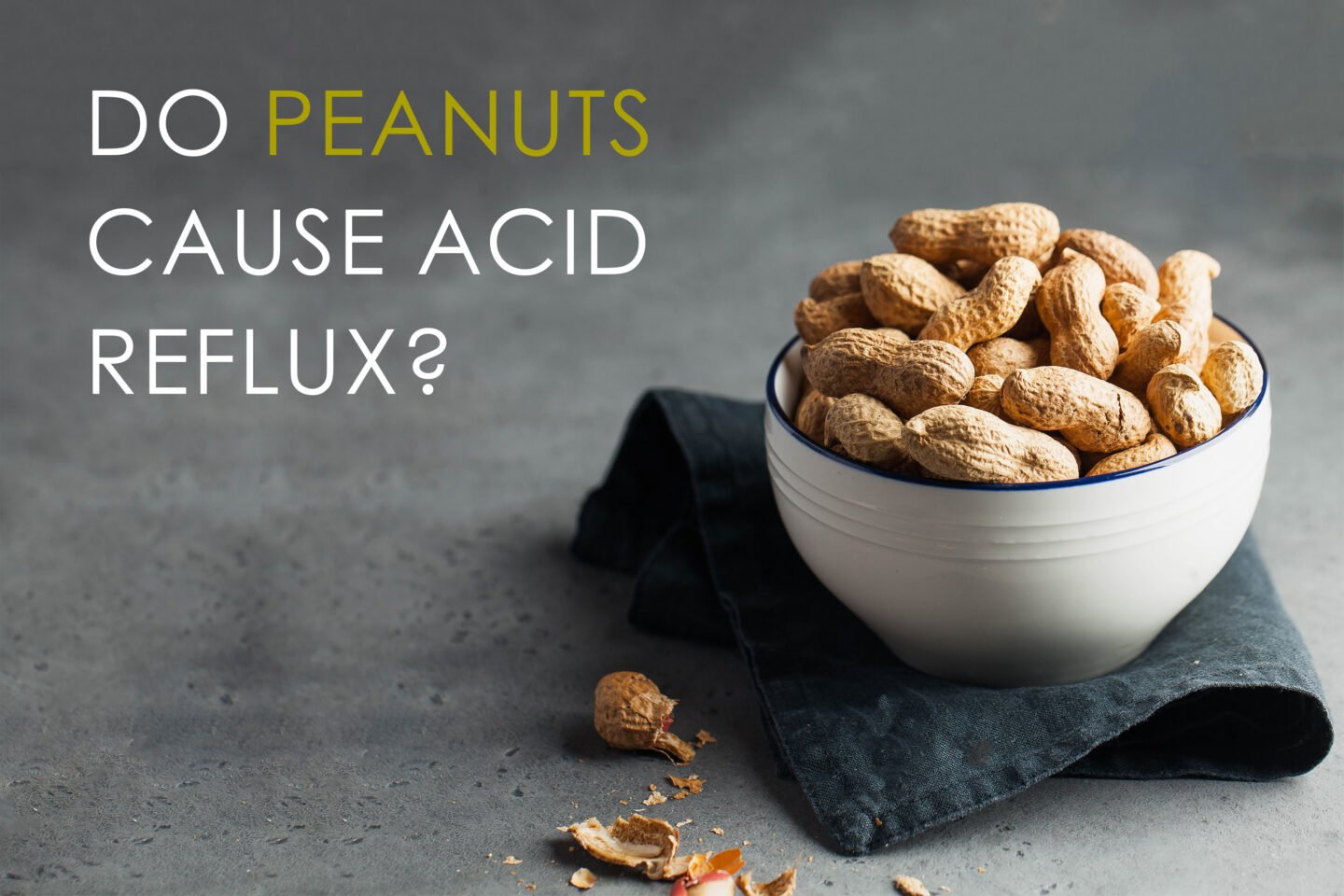 However, many people suffering from acid reflux or GERD follow a low-acid diet, and their main concern about any food is whether or not it will trigger their symptoms.
Many foods are acidic, and some are acid-forming, making them more likely to trigger heartburn. What about peanuts? Can those with acid reflux safely enjoy some occasionally?
Table of Contents
Do Peanuts Cause Acid Reflux?
Peanuts are only slightly acidic but acid-forming, so eating too many may trigger acid reflux or GERD symptoms. Peanuts are also hard to digest, which triggers the stomach to produce more acid, triggering heartburn.
However, everyone's symptom triggers are different, and if you can tolerate peanuts, they're an excellent addition to a healthy, balanced diet.
How Acidic Are Peanuts?
Raw peanuts have a pH of around 6.80, while roasted ones have a pH of 6.30.
However, all peanuts are acid-forming, which means that once digested, they leave an acidic ash in your stomach.
Many people can eat peanuts without triggering their acid reflux, but others find they get heartburn every time they eat them.
Are Peanuts Healthy?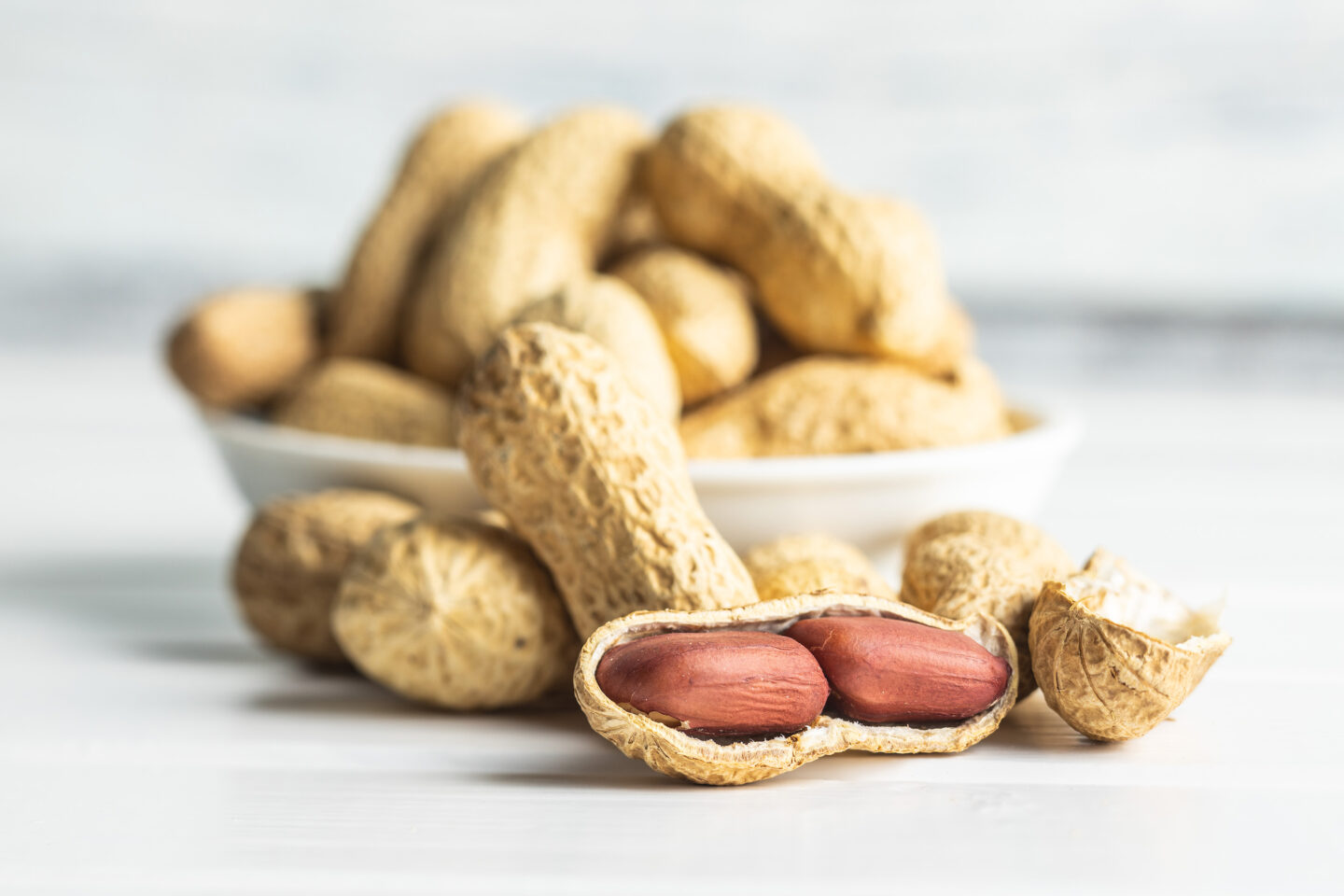 Peanuts are nutritious, with a cup containing 75% of the recommended daily protein intake. Protein keeps you feeling full longer after eating, aiding healthy weight control. It also builds lean muscle and improves exercise outcomes.
They're also rich in vitamin E, which helps prevent coronary heart disease, supports your immune system, prevents inflammation, and contributes to eye health. It's a fat-soluble vitamin, so getting it from foods high in healthy fats like peanuts ensures you absorb as much as possible.
Peanuts are an excellent source of B vitamins, which boost the immune system, contribute to red blood cell formation, and support cell and tissue growth.
They're one of the best sources of biotin, which regulates blood sugar and keeps your skin, nails, and hair healthy.
Peanuts contain antioxidants, mainly in the skin, that prevent oxidative damage and reduce your risk of cancer and heart disease.
Can You Eat Peanuts with Acid Reflux?
Peanuts may trigger acid reflux symptoms in some sufferers, but not all.
They're also high in fat, and rapid weight gain may worsen your acid reflux.
Can Peanut Butter Cause Acid Reflux?
Peanut butter may trigger acid reflux symptoms if you have a particularly sensitive stomach.
It's also high in fat and calories, which can stimulate gastric acid production and lead to weight gain. Most brands of peanut butter also contain large amounts of sugar, which worsens acid reflux symptoms.
Don't know what to drink? Check out these articles: 20 Most and Least Acidic Juices and 20+ Alcoholic Drinks Ranked by Acidity Level