Arnold Palmer is a popular drink made with iced tea and lemonade and named after the famous professional golf player Arnold Palmer, who used to request this combination as his drink. While this is a non-alcoholic drink, you may wonder if it contains caffeine, and the quick answer is yes.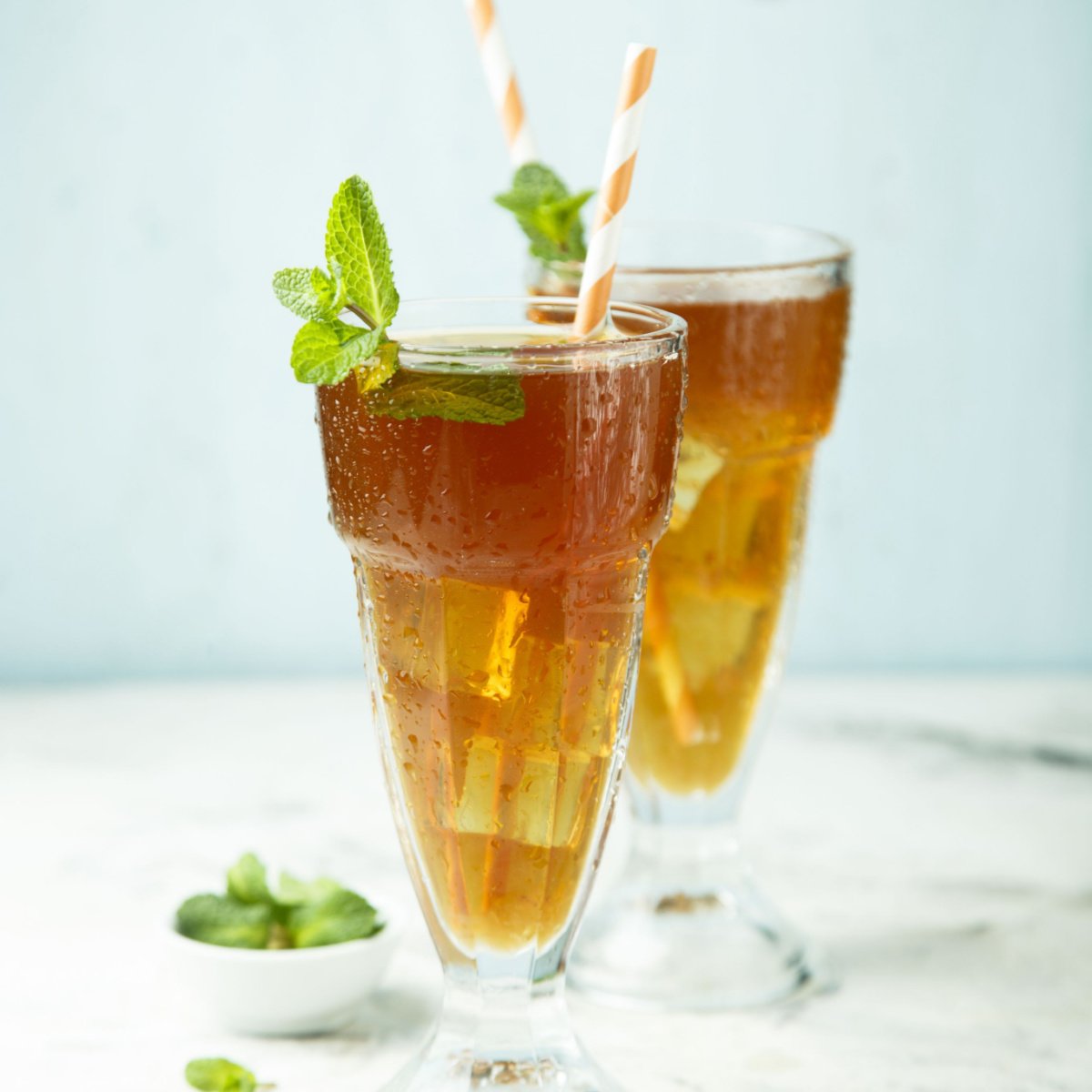 Arnold Palmer does contain natural caffeine from the tea in the drink, but only around 15 mg per 8-oz serving.
While the caffeine content in Arnold Palmer drinks varies depending on the tea and recipe used, it is generally lower than the caffeine in coke or coffee. Read on to learn more about this topic.
Table of Contents
What Is An Arnold Palmer?
An Arnold Palmer is a beverage with a combination of half iced tea and half lemonade. According to The Legendary Arnold Palmer® Tea and Lemonade Beverage history, Arnold Palmer ordered an iced tea lemonade at a restaurant.
People who heard his order started using the term "Arnold Palmer Drink" to refer to iced tea lemonade.
In 2002, the drink's official distributor, Arizona Beverage Company, started promoting and selling it with Palmer's image and signature on the bottle.
Arnold Palmer Flavors
While the traditional Arnold Palmer drink uses black tea, the Winnie Palmer drink, named after Arnold Palmer's wife, uses sweet tea.
Nowadays, you can purchase Arnold Palmer from Arizona Beverages in different flavors, including Original, Zero, Green Tea, Pomegranate, Peach, Strawberry, Southern Style, Arnold Palmer Spiked, and Natural Energy.
Other companies, like Nestea, Lipton, Honest Tea, Brisk, Nantucket Nectars, Country Time, Sweet Leaf, Snapple, XINGtea, and Peace Iced Tea, also distribute iced tea lemonades, which also contain caffeine.
Does Arnold Palmer Have Caffeine?
Yes, Arnold Palmer drinks contain about 15 to 30 milligrams of caffeine per serving. However, this varies depending on the recipe and which tea you use as a base.
For instance, if you make an Arnold Palmer at home and use one cup of black tea, that already contains 47.4 milligrams of caffeine.
On the other hand, if you make a Winnie Palmer drink made with sweet tea, you will only consume 20 milligrams of caffeine.
How Much Caffeine Does An Arnold Palmer Have?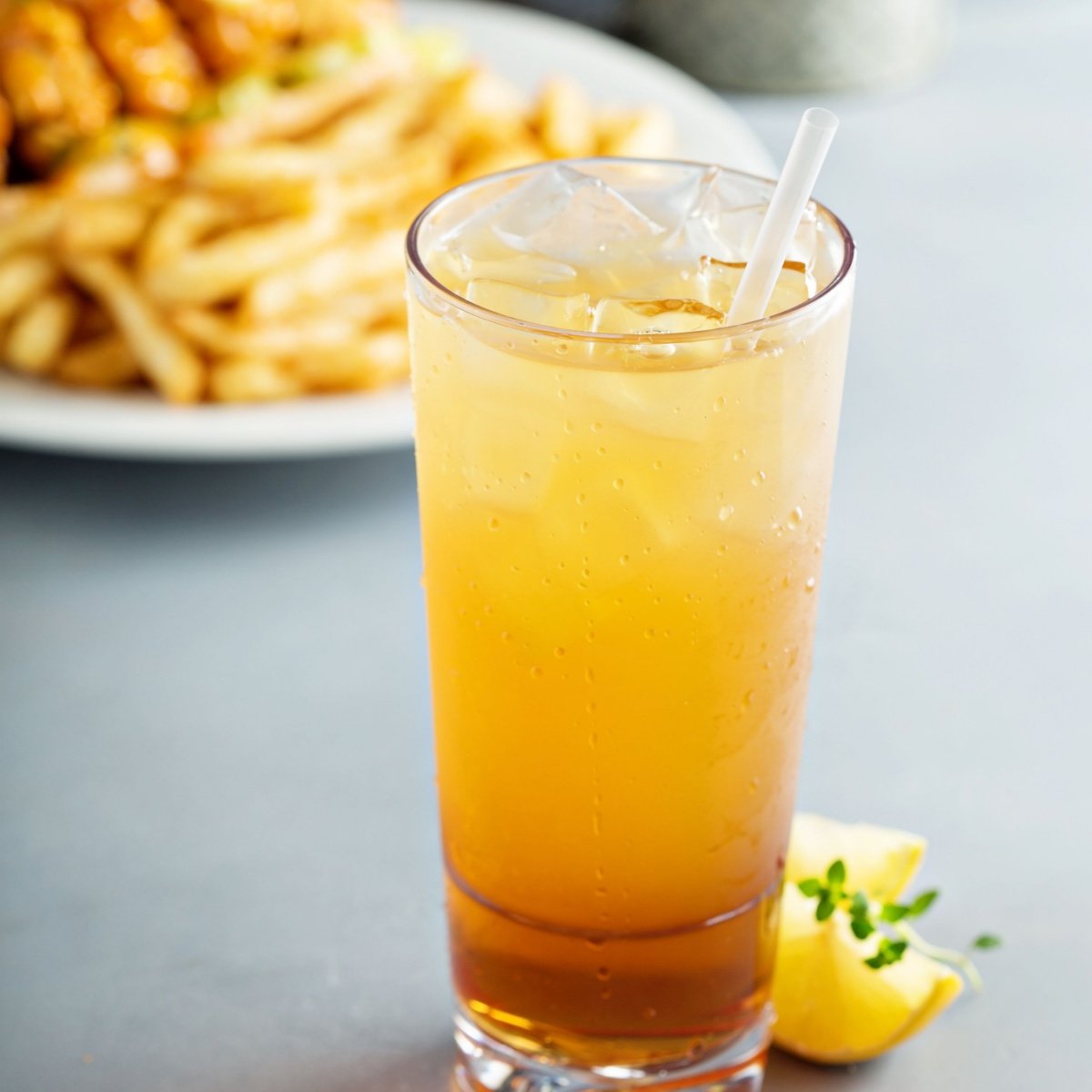 The amount of caffeine in Arnold Palmer drinks varies depending on the flavor and tea used, but here's a list to give you an estimate.
Arizona Arnold Palmer Half and Half - 43 milligrams of caffeine per 23 oz can
Arizona Arnold Palmer Spiked - 35 milligrams per 12 oz can
Arizona Arnold Palmer Green Tea - 19 milligrams per 23 oz can
Arizona Arnold Palmer Lite Half and Half- 15 milligrams per 16 oz can
Recipe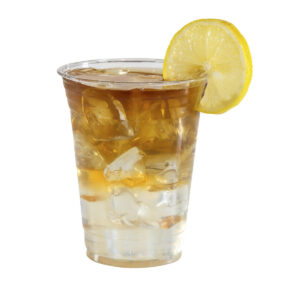 How To Make Arnold Palmer At Home
Yes, you can make this Arizona iced tea drink at home with only five ingredients. Just follow this simple Arnold Palmer drink recipe.
Ingredients
water

tea

You can use a black tea bag or any herbal tea of your choice.

fresh lemon juice and sliced lemon

sugar

Or simple syrup if you have one.

ice
Instructions
Steep your tea bag or tea leaf in warm or hot water for two minutes. Make sure you don't add hot tea to your glass, so you won't end up with a warm Arnold Palmer. You may also make a cold brew if you want a lighter taste.

In another glass, mix filtered water and sugar or simple syrup. If you're using granulated sugar, you must do this before adding ice, as it's harder to dissolve sugar with cold water.

Add fresh lemon juice to the glass, then add the tea. You can adjust the amount of lemon juice according to your liking.

Finish by adding fresh lemon slices and ice. Serve cold.
Notes
If you want a healthier version, you can make an unsweetened iced tea lemonade or even add ginger to it for that soothing effect.
Nutrition
Calories:
173
kcal
Carbohydrates:
52
g
Protein:
2
g
Fat:
1
g
Saturated Fat:
0.2
g
Polyunsaturated Fat:
0.1
g
Monounsaturated Fat:
0.03
g
Sodium:
18
mg
Potassium:
594
mg
Fiber:
2
g
Sugar:
27
g
Vitamin A:
35
IU
Vitamin C:
223
mg
Calcium:
42
mg
Iron:
0.5
mg
How To Make Arnold Palmer Without Caffeine
Yes, you can make an Arnold Palmer tea drink without caffeine by using decaf tea or tea without caffeine instead of regular black tea.
Some types of tea that have no caffeine include peppermint tea, chamomile tea, ginger tea, lemon balm tea, sage tea, and rose hip tea. However, note that using them affects the overall taste of your drink.
Is Arnold Palmer a Healthy Drink?
Compared to soda drinks like Coke, Mountain Dew, or iced coffee, Arnold Palmer is healthier as it contains less added sugar and is not carbonated.
Tea also has a lot of antioxidants, which is another reason why it is good for your health.