Whether you're going gluten-free or making a traditional East Asian dish, rice flour is always a good option to turn to. However, it's not always easy to find in every grocery store, meaning it's helpful to have a few good rice flour substitutes on hand.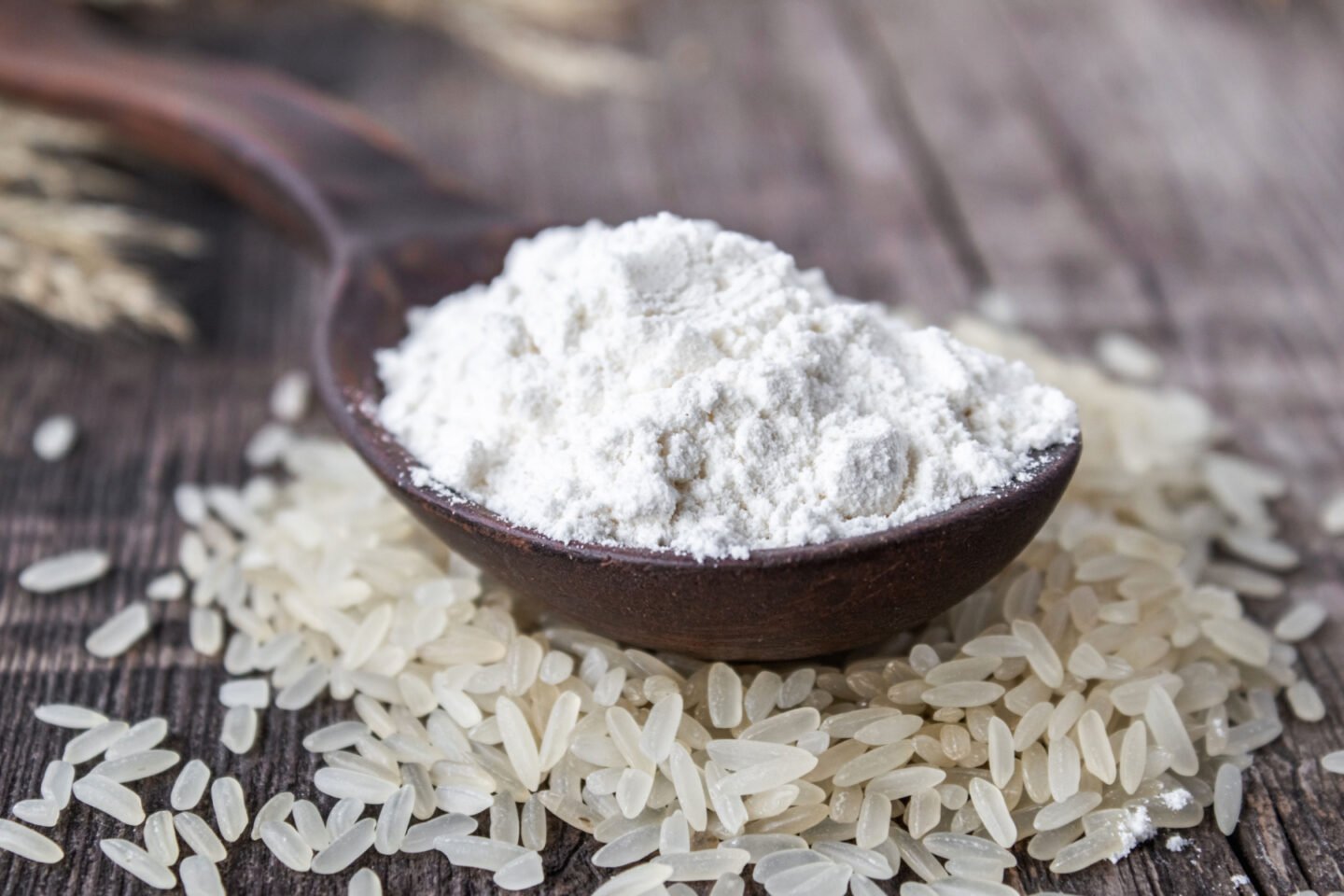 In many cases, the best rice flour substitute is plain old all-purpose flour. However, don't forget that wheat flour isn't gluten-free. If you want a non-gluten option, corn starch may be a better choice.
Each rice flour alternative brings something a little different to the table. To find the one that's perfect for your next recipe, take a look below.
Table of Contents
Best Rice Flour Substitutes
1. All-Purpose Flour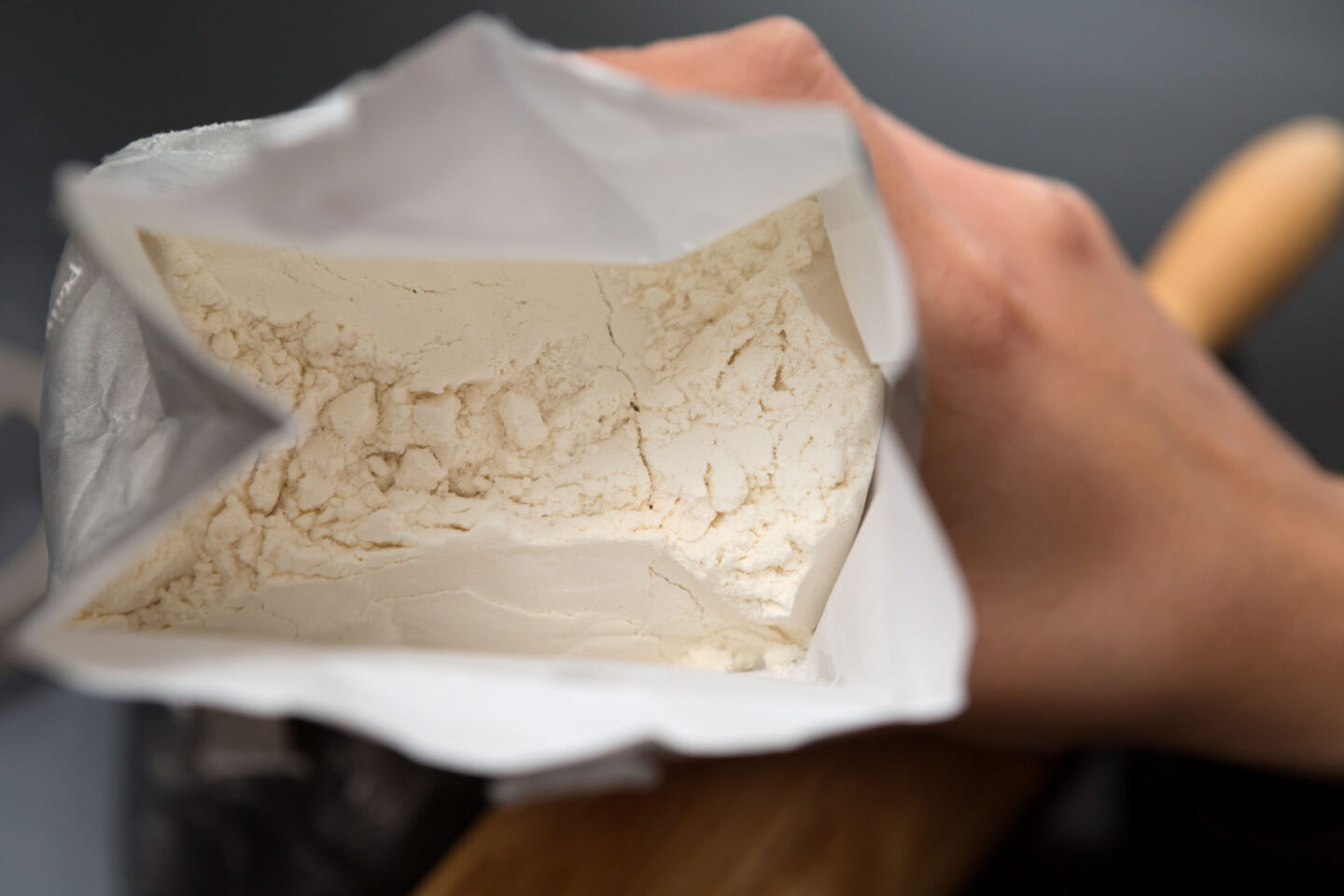 The reason all-purpose flour sits at the top of our list is that it's versatile and widely available. It has a coarser texture than rice flour or cake flour, which means your baked goods will end up a bit rougher and chewier. This makes it a good option for delicate bread but less desirable for cakes and other pastries.
Of course, don't forget that all-purpose flour is not gluten-free. In fact, even a small amount used to thicken a gravy or sauce can be enough to disrupt your diet. If you're looking for an option that doesn't include gluten, try any of the other options listed below.
Conversion Ratio: Substitute 1 ⅛ cups of all-purpose flour for one cup of rice flour.
2. Corn Starch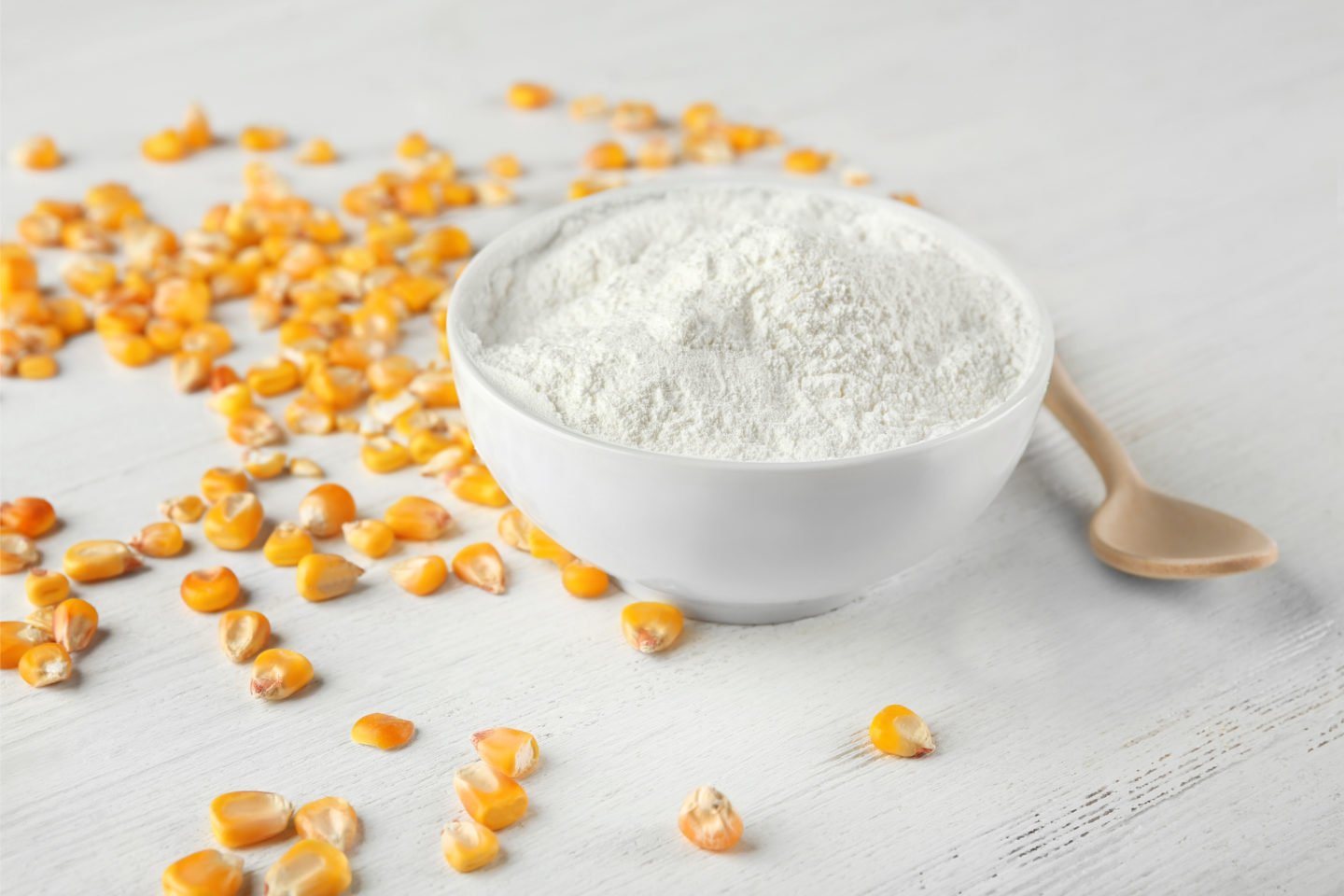 In most cases, corn starch is used in cooking to thicken sauces and gravies, giving them a more creamy or syrupy consistency. However, you can also use it in place of rice flour to coat meat and vegetables. This will give them a light and crispy consistency with just the right amount of crunch.
Cornstarch is less common in baking, though it can shine there too. Especially in cookies and other tough and chewy baked goods, it can lend its thickening powers to great effect. However, it's not as well suited to more delicate baked goods like cake.
Conversion Ratio: Substitute ½ cup cornstarch for 1 cup rice flour.
3. Gluten-Free Baking Flour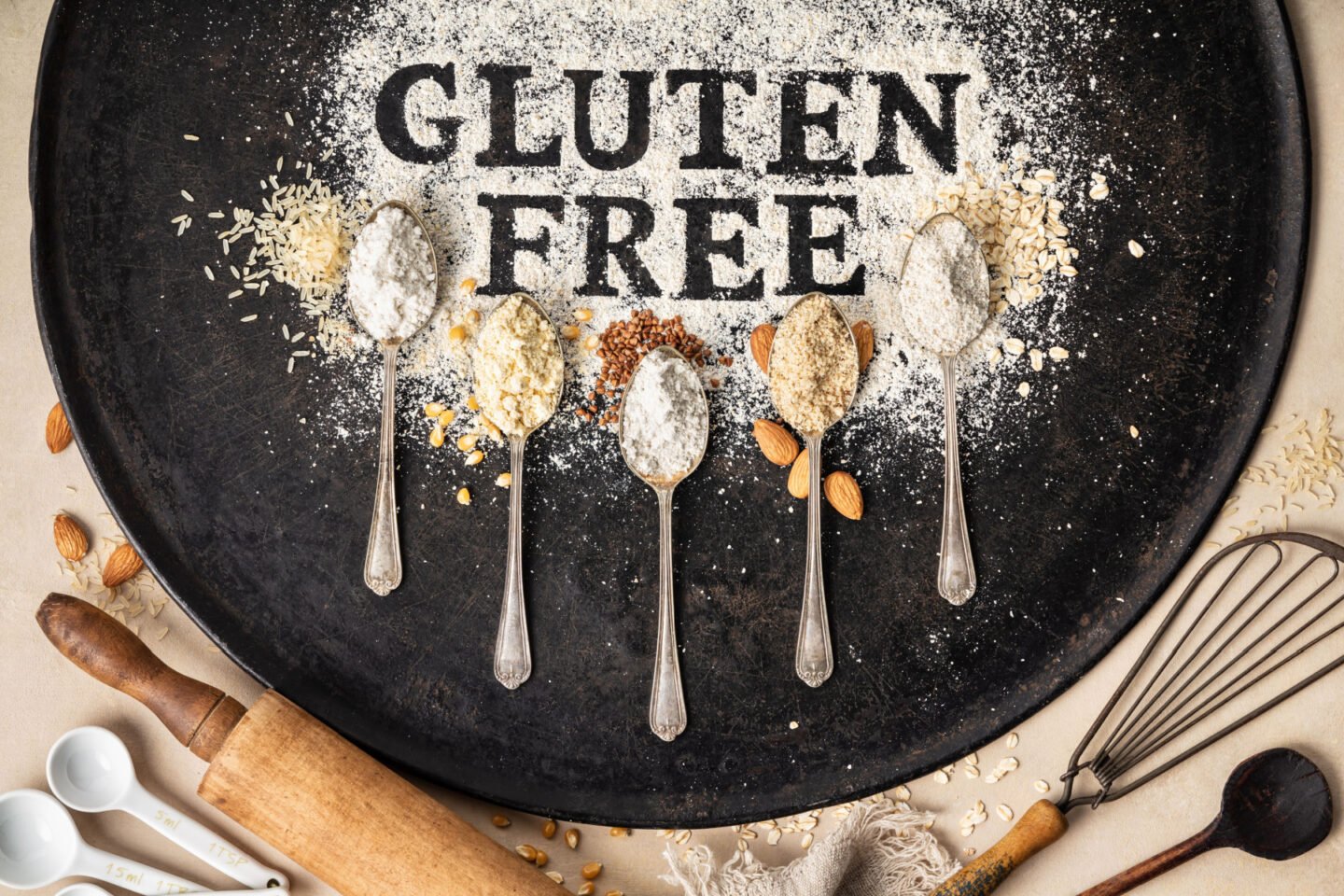 There are a variety of different baking flours, each with a slightly different recipe. In most cases, they're a blend of white rice flour, brown rice flour, and potato starch. Together, they create a good balance of flavor and texture, making them versatile and effective.
What's great about these blends is that they're specially formulated for baking. To get an idea of what kind of baked goods a particular brand is suited for, take a look at the recommended recipes on the back of the bag.
Conversion Ratio: Generally 1:1, though check the instructions on your bag to be sure.
4. Almond Flour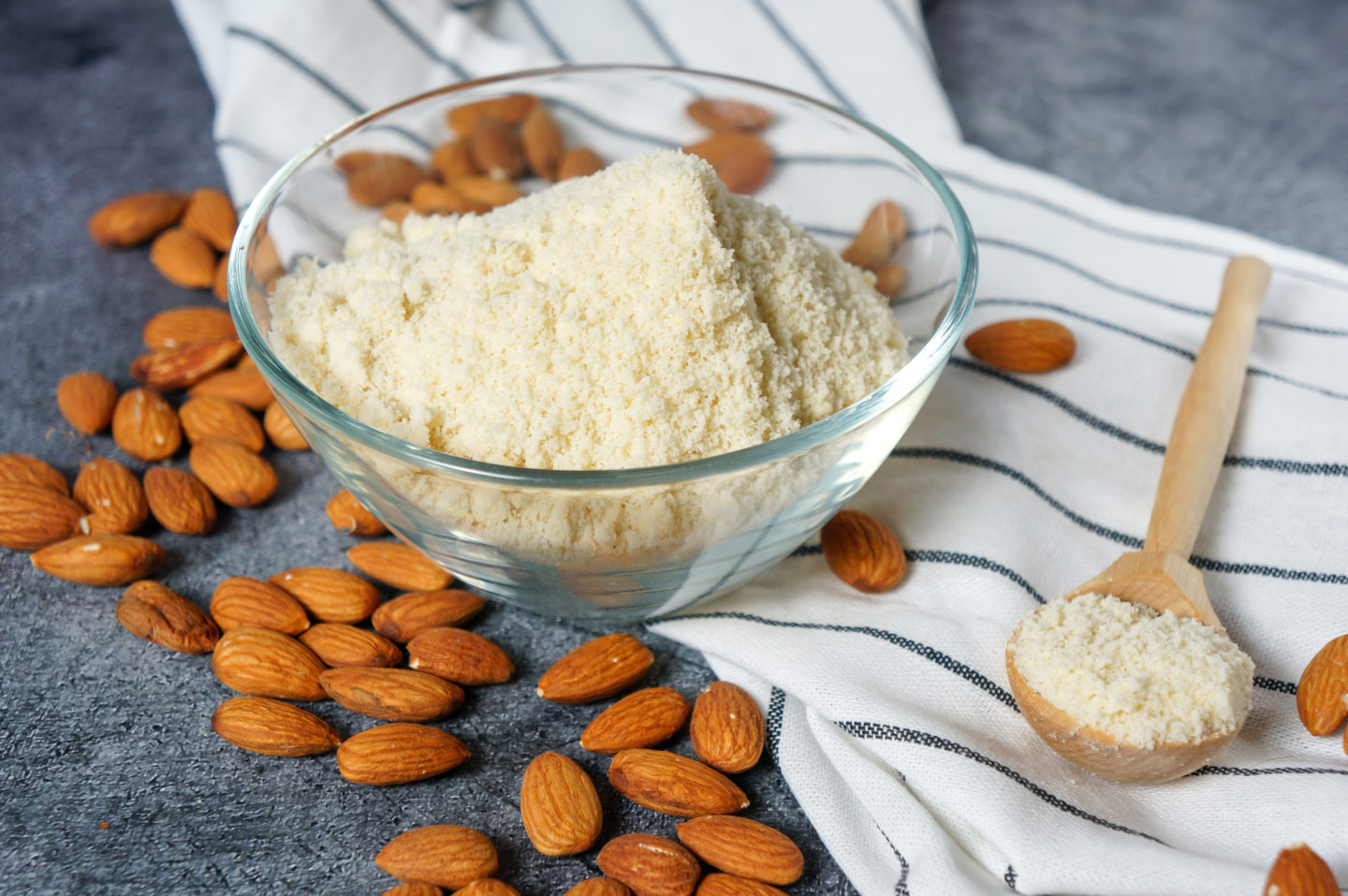 Almond flour has long been a popular alternative to wheat flour because it's gluten-free and well-suited to a variety of baking projects. It's a better substitute for rice flour because its fine texture gives baked goods a nice, fluffy texture. Just remember that it will lend some of the nuts' flavor to whatever you make, which can be a good or bad thing.
Another thing to keep in mind is that almond flour differs nutritionally from rice flour. Rather than adding carbohydrates, it's chock full of protein. This also means that it will be much higher in calories, so it may not be the best choice if you're looking to shed pounds.
Does almond flour go bad? Learn more here.
Conversion Ratio: Substitute 1 cup of almond flour for every cup of rice flour.
5. Coconut Flour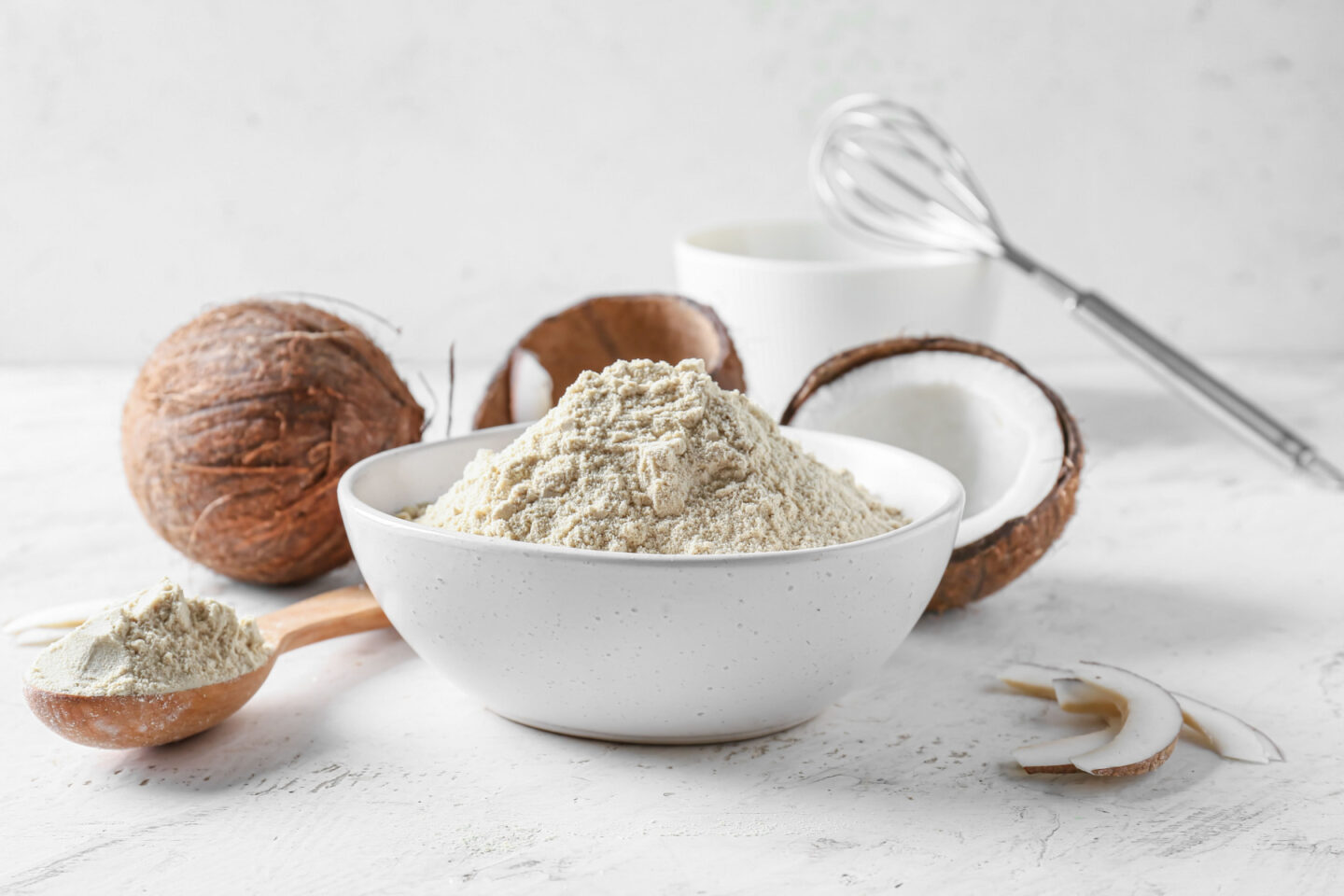 Coconut flour isn't the most commonly used baking alternative, which is partially because it's slightly difficult to use. It has a tendency to suck up moisture, so you may need to experiment a bit with the quantity you use while crafting your recipe.
However, there are plenty of benefits to coconut flour too. It's great for most diets, as it's gluten-free, low-carb, and paleo-friendly. It also has a good dose of fiber, which can aid your digestion no matter what you're eating. Just don't forget that it's only a good addition to recipes if you don't mind a mild coconut flavor.
Conversion Ratio: Substitute ½ cup of coconut flour for every cup of rice flour.
6. Potato Starch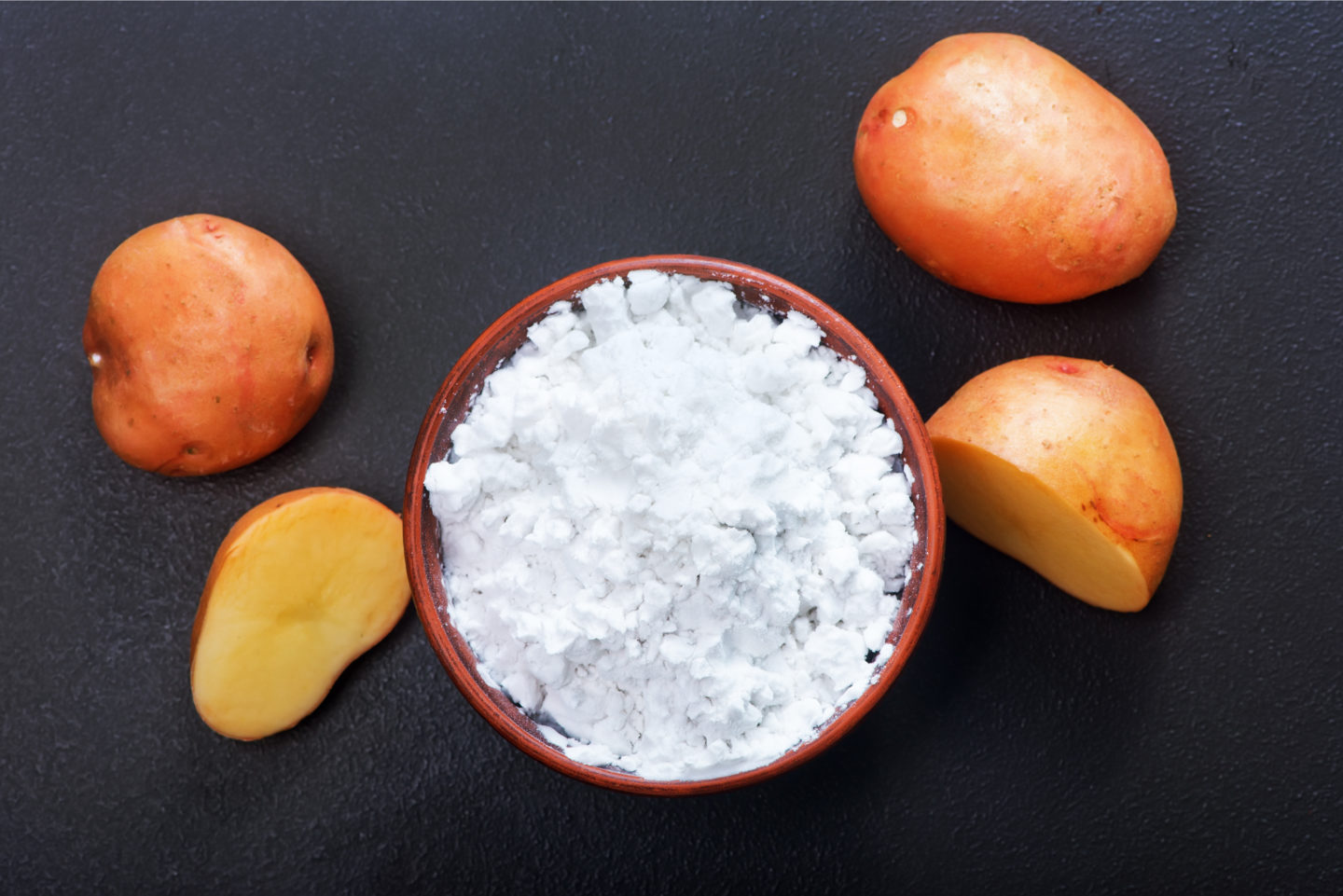 Potato starch can be the perfect rice flour substitute, especially if you don't want the added flavors that come with almond and coconut flour. Potato starch is inexpensive, finely textured, and completely gluten-free. Plus, it's especially good for deep-frying, adding a light and flaky crust to meats and vegetables.
The only factor to keep in mind with potato starch is that it can degrade if overcooked. If you're using it to thicken a stew or gravy, make sure to add it at the end of the cooking process and then remove the dish from the heat once it's thick. Otherwise, a starch can lose its thickening properties altogether.
Learn more about potatoes' health benefits.
Conversion Ratio: Substitute ¾ cup potato starch for rice flour.
7. Tapioca Flour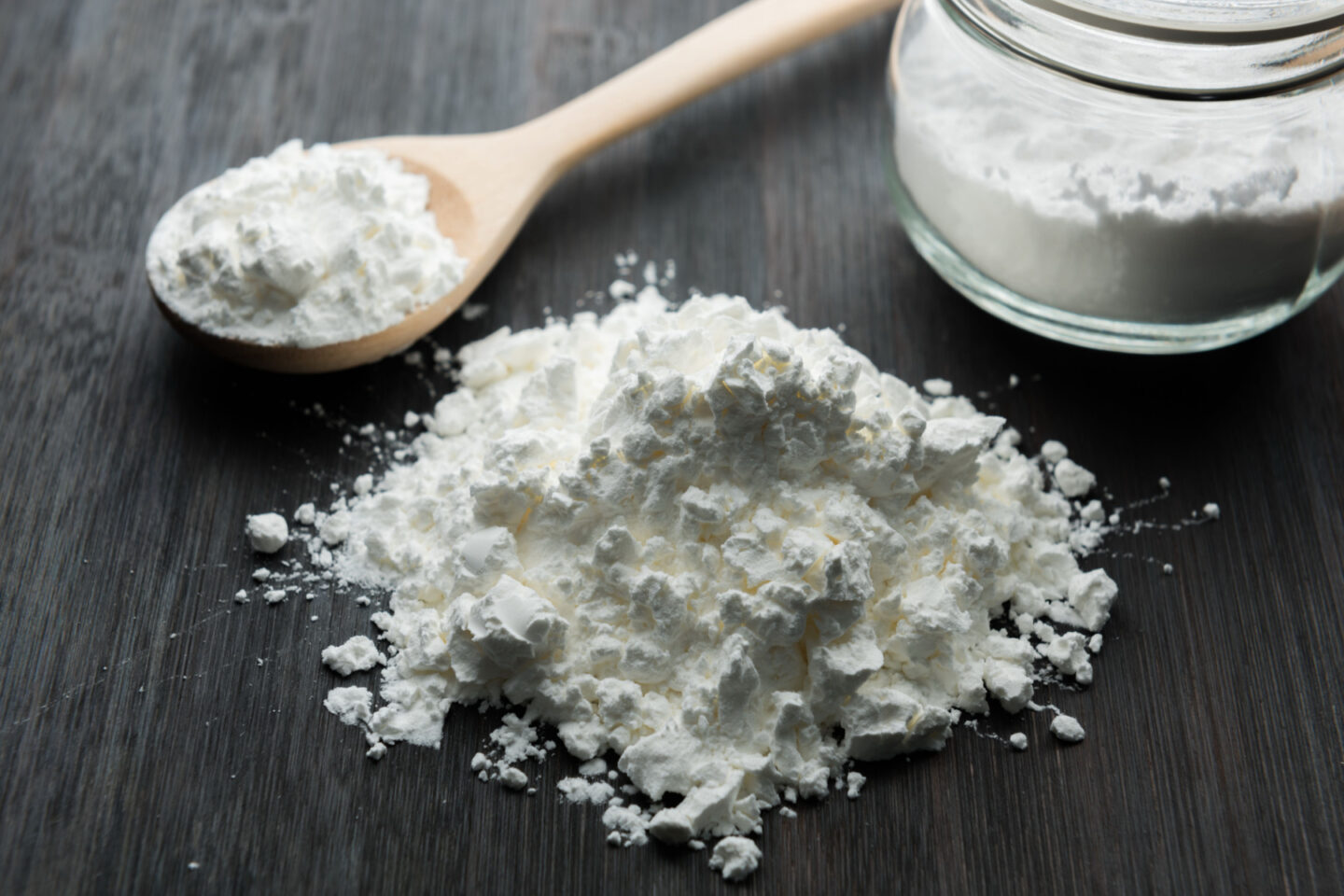 Tapioca flour can be used for baking, though only with caution. It will tend to make baked goods more moist and gummy, which might not be desirable in the case of cakes and puddings. However, if you're making brownies or other denser, moister baked goods, it can be the ideal option. You can also use it to thicken sauces and fry food.
However, if you're planning on using it in savory dishes, just keep in mind that it does add a bit of sweetness to your food. That's why it's best reserved for desserts, like being used as a thickener for pie filling.
Conversion Ratio: Substitute 1 cup of tapioca flour for rice flour.
8. Sorghum Flour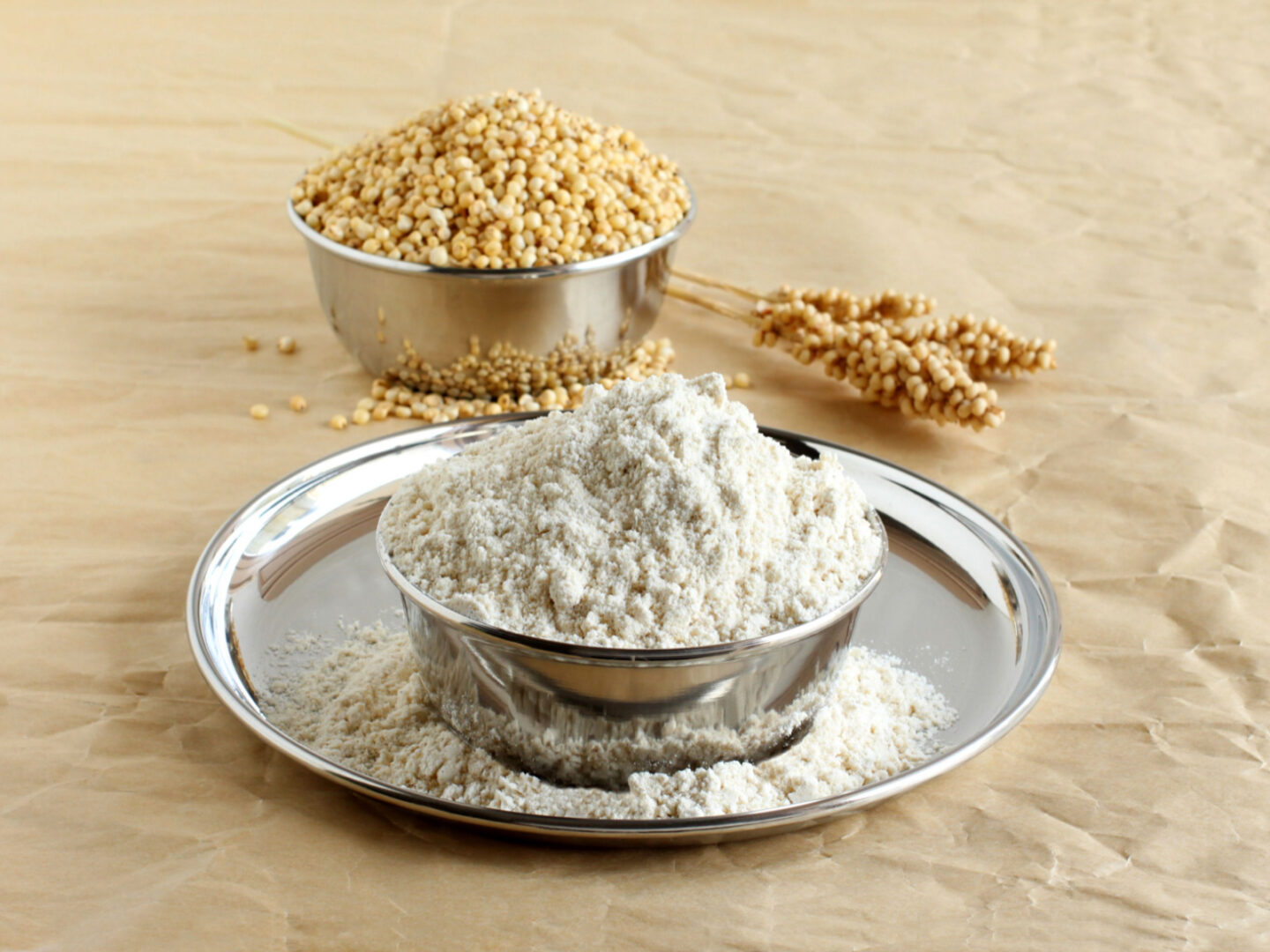 While most people in the US haven't even heard of sorghum, it remains one of the most popular grains across Asia, the Middle East, and Africa. It works well for both frying and thickening, and in those cases, you can use it interchangeably with rice flour. However, when it comes to baking, things are a bit more complicated.
Sorghum flour can be a good addition to cakes and cookies, but only when used in moderation. It lacks the sickness found in many other flours, so it will need to be combined with one of the options listed above for the best results. When done correctly, it can add a sweet flavor and a light texture to baked goods.
Conversion Ratio: Substitute ½ cup sorghum flour and ½ cup potato starch for every cup of rice flour.
9. Chickpea Flour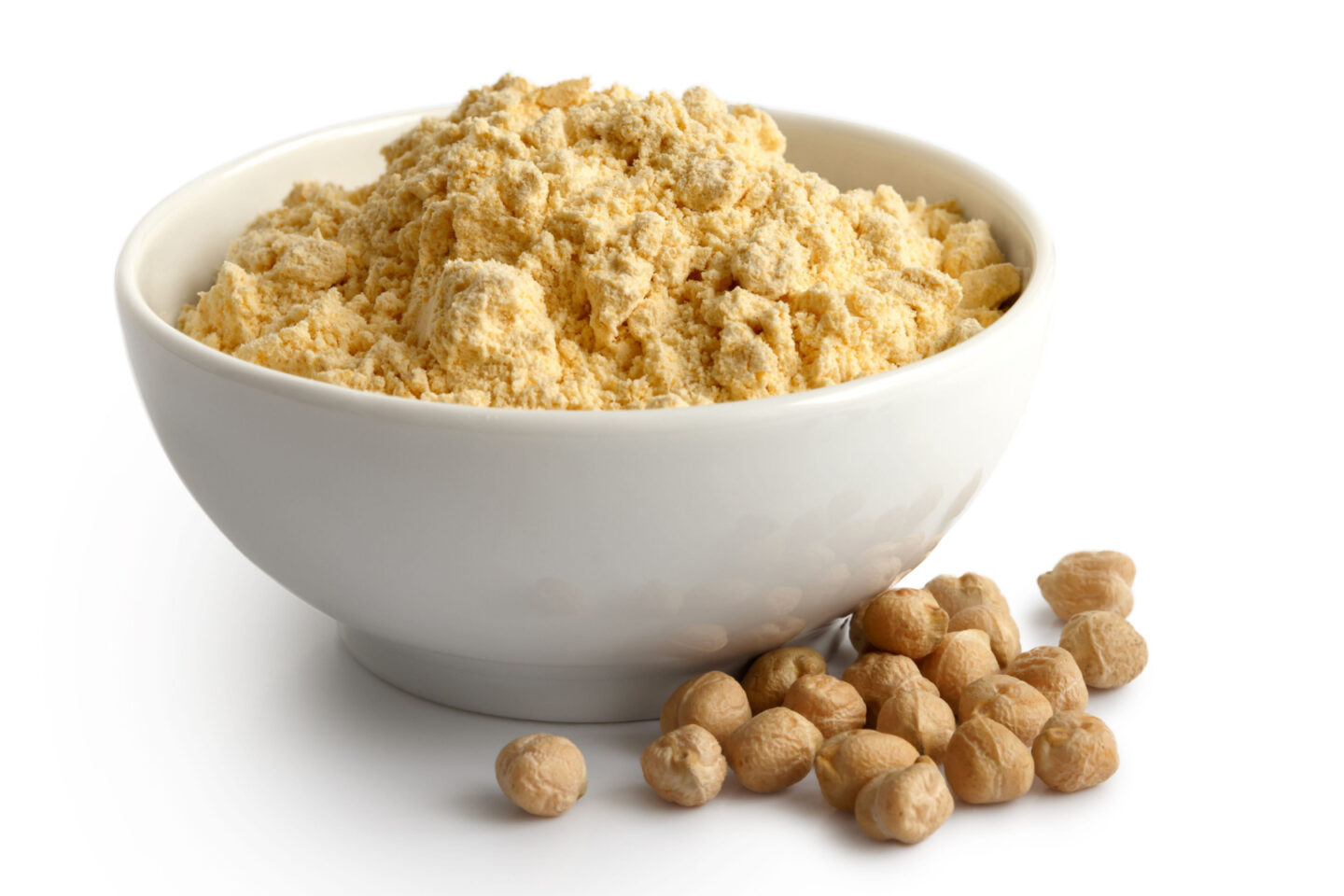 Like almond flour, chickpea flour isn't made from grains at all, so instead of being a carbohydrate, it adds mostly protein to your diet. It's gluten-free and quite healthy, making it a good choice for most diets, as long as you don't mind a few extra calories.
The taste of chickpea flour is probably one of the strongest on this list and isn't a good option for desserts and other sweet dishes. However, it can substitute for rice flour in gluten-free pizza crusts or tortillas. Just keep in mind that you might need to add a bit more water to balance it out.
Conversion Ratio: Substitute 1 ¼ cups chickpea flour for every cup of rice flour
Summary
Rice flour is an essential ingredient in many recipes. If you don't have it in your kitchen, you can check out the following of the best substitutes for rice flour and read the notes for each. Also, check out the conversion ratio for each substitute as mentioned above.
| Substitute | Notes |
| --- | --- |
| All-Purpose Flour | All-purpose flour is a perfect alternative to rice flour, as long as you're not looking for a gluten-free option. |
| Corn Starch | Corn starch is the number-one gluten-free rice flour substitute, as it has a fine texture. |
| Gluten-Free Baking Flour | Gluten-free baking flour can be the perfect way to customize your baked goods, but pay close attention to the ingredients! |
| Almond Flour | It's a close match to rice flour in terms of its fine texture, but it has a slightly nutty flavor. |
| Coconut Flour | You may not have heard of coconut flour, but it's an excellent baking alternative when dieting. |
| Potato Starch | Potato starch is a perfect option for certain recipes, as long as you cook it carefully. |
| Tapioca Flour | Tapioca flour can be hit or miss, depending on the recipe, so make sure you know what you're doing! |
| Sorghum Flour | This exotic grain is popular across the world and works great when combined with other flours. |
| Chickpea Flour | Chickpea flour is another good high-protein flour, but don't forget its distinctive taste. |
Frequently Asked Questions
Is all rice flour the same?
There is a wide range of different rice flours, and all of them have very different properties. For example, sweet rice flour has a very high starch content and is used for the sweet and chewy Japanese dessert mochi. There is also brown rice flour, white rice flour, and others.

Generally, the rice flour used most commonly across the world is plain rice flour. This has a medium starch content and is most similar to wheat flour.
What is a good rice flour substitute when making kimchi?
The traditional recipe for kimchi calls for rice flour, which helps thicken the overall mixture and helps the juice coat the cabbage leaves. However, if you're short on rice flour, you're better off leaving it out completely. It has a relatively small impact on the finished product, and other types of flour will tend to clump.
What's the best substitute for rice flour when making shortbread?
When making shortbread, cornstarch is the ideal substitute for rice flour. It has a fine texture, which gives the cookie its uniform texture.
How can I make my own rice flour?
Making rice flour at home is relatively easy, as long as you have the right equipment on hand. The main thing you need is a high-powered blender that specializes in grinding dry ingredients.

Simply place 1 or 2 cups of raw rice into your blender and blend on low speed. Cover the lid and continue grinding until it has a uniformly fine texture. This could take several minutes to grind evenly.