Some foods seem not to fit into the category of food they belong to or share characteristics from several categories. Botanically, tomatoes are fruit, but everybody treats them as vegetables, strawberries aren't berries, but bananas are, and peanuts aren't nuts!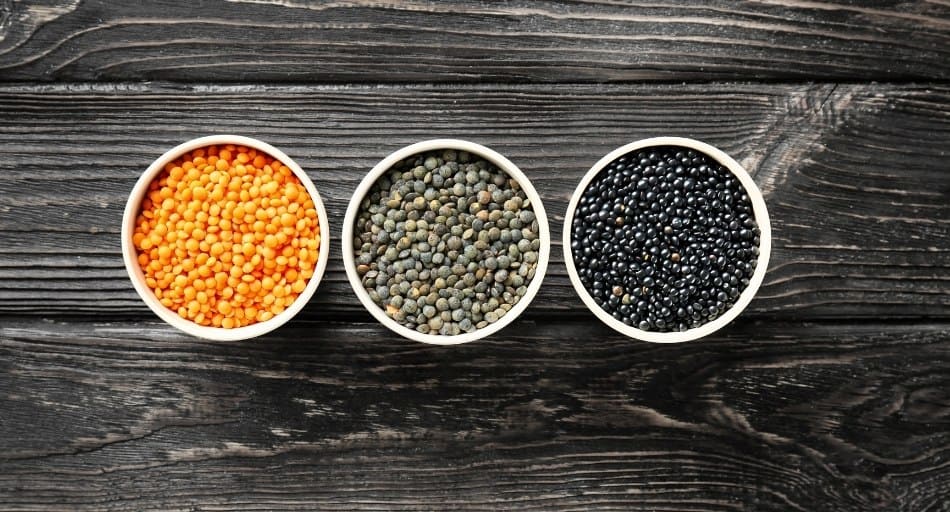 Everybody knows that potatoes are vegetables, but they're usually treated as a type of pasta or grain in the kitchen.
Lentils are another food that is difficult to categorize. Are they a grain, a vegetable, or something else?
Table of Contents
Are Lentils Vegetables?
Lentils aren't vegetables; they're legumes. Vegetables can come from different parts of a plant, like its roots, stem, fruit, or shoots, but legumes are always the seeds. However, many people consider legumes a subgroup of vegetables.
Legumes are eaten when immature, like green peas and green beans, or when mature, like beans, chickpeas, and lentils.
RELATED: Is Onion a Vegetable?
How Many Varieties of Lentils Are There?
There are many varieties of lentils, and most fit in four categories: brown, green, red/yellow, and specialty.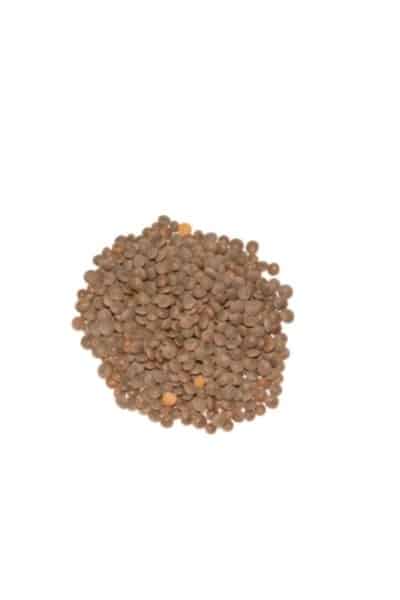 The most common, brown lentils, have a rich, earthy taste and can range in color from khaki to almost black.
As brown lentils hold their shape during cooking, they are often used in warm salads, casseroles, soups, and vegetarian meatloaf or burgers.
Green lentils come in a greater range of sizes than brown lentils. Like brown lentils, they retain their shape, so they can be used for the same dishes. They have a stronger, slightly peppery flavor.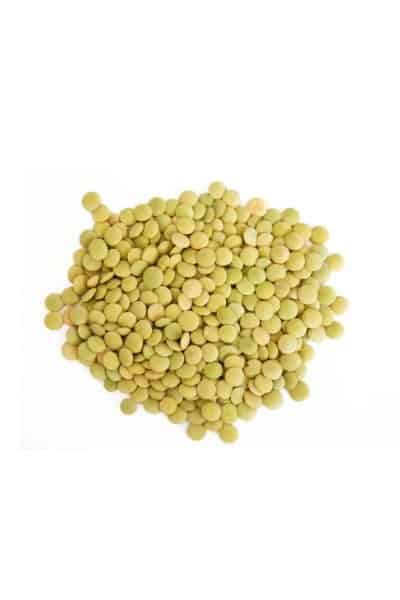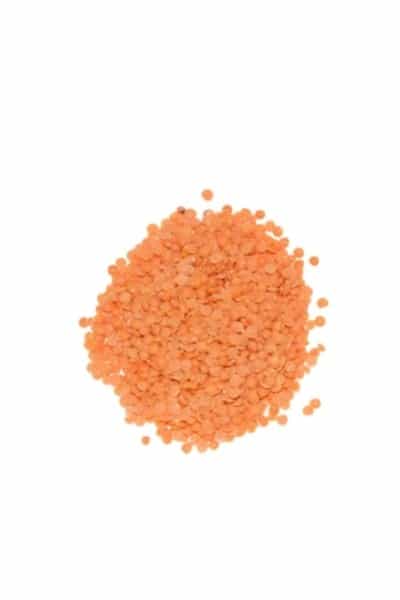 Red/yellow lentils range from golden yellow to orange and red. They are sometimes split, which shortens their cooking time.
They have a mild, slightly sweet flavor and are a staple in Indian and Middle Eastern cuisine. Since they do not retain their shape when cooking, they are often used as a thickener.
RELATED: Is Barley a Legume?
Black Beluga and Puy lentils are the most popular specialty lentils. Black Beluga are tiny, shiny, and look a little like Black Beluga caviar.
Puy lentils are grown in the Le Puy region of France. They're grown in volcanic soil and are dark bluish-green.
They are very high quality and usually served as a main course.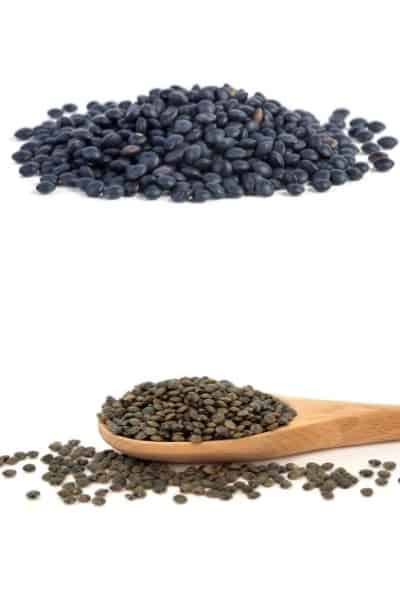 What Are the Benefits of Eating Lentils?
Lentils are very nutritious, containing magnesium for strong bones, zinc for a healthy immune system, and potassium for muscles and nerves.
They also contain folates for healthy red blood cells, iron for fighting fatigue, and lots of B vitamins.
Lentils are low in calories and 25 percent protein. They're often used as a meat alternative in dishes.
Occasionally replacing red meat with lentils can benefit your heart. Lentils are also rich in fiber, which is essential for intestinal health and healthy gut bacteria. Fiber also lowers cholesterol and may prevent colon cancer.
Lentils also contain anti-inflammatory and anti-oxidant phytochemicals.
Don't know what to drink? Check out these articles: 20 Most and Least Acidic Juices and 20+ Alcoholic Drinks Ranked by Acidity Level
MORE RELATED INFORMATION
Should Lentils Be Soaked Before Cooking?
Lentils can be cooked without soaking, but soaking them for 15 minutes to 24 hours reduces cooking time.


Can You Eat Lentils Raw?
Lentils shouldn't be eaten raw as they contain lectin, a protein that is difficult to digest and can cause vomiting and diarrhea. As lectin is broken down by heat, it's better to cook your lentils.