Cranberries are one of the healthiest fruits you can eat; they're highly nutritious yet low in calories, so they are a great addition to a healthy, balanced diet.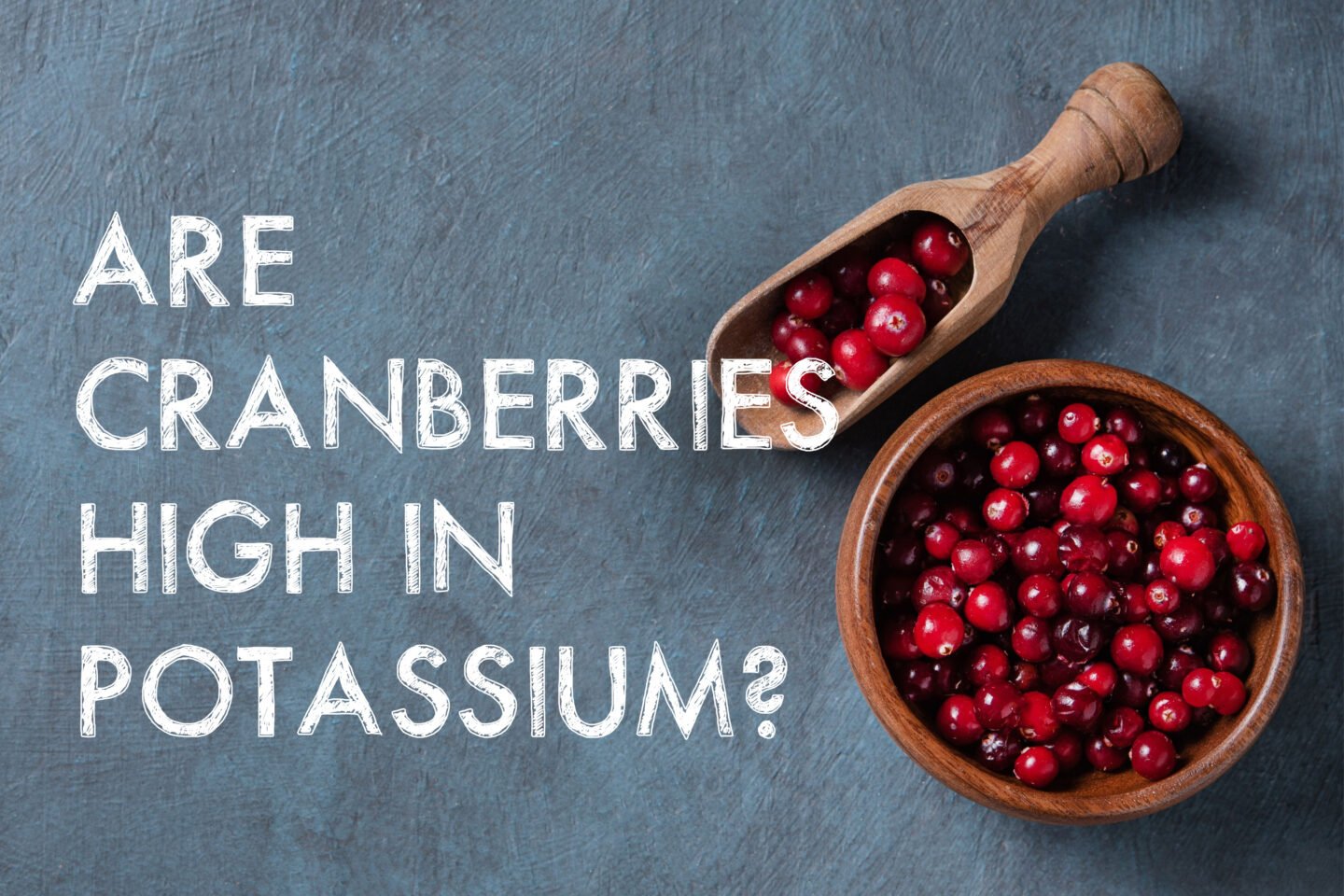 They're also delicious, and cranberry juice is extremely popular, so adding them to your diet is easy. However, many people have specific dietary requirements; for example, those suffering from kidney problems may follow a low-potassium diet.
Are cranberries a safe addition to the meal plans of those following such a diet?
Table of Contents
Are Cranberries High or Low in Potassium?
Cranberries are very low in potassium and are safe for those on a low-potassium diet. They're also very high in minerals and vitamins, so they're a fantastic addition to any diet.
How Much Potassium Is in Cranberries?
A cup of cranberries contains around 80mg of potassium, which is well under the 200mg threshold for low-potassium foods.
However, they do contain some, so be aware of your daily intake and always stay within that recommended by your doctor.
Are Cranberries Healthy?
Half a cup of cranberries contains only 25 calories, most from carbohydrates, including fiber. Fiber feeds good gut bacteria, protecting your digestive system from inflammation.
Fiber also helps soak up excess stomach acid, preventing acid reflux symptoms.
Cranberries are very high in vitamin C, which supports your immune system. It also keeps your skin glowing and prevents acne and eczema. Increasing your vitamin C intake is essential during the cold and flu season.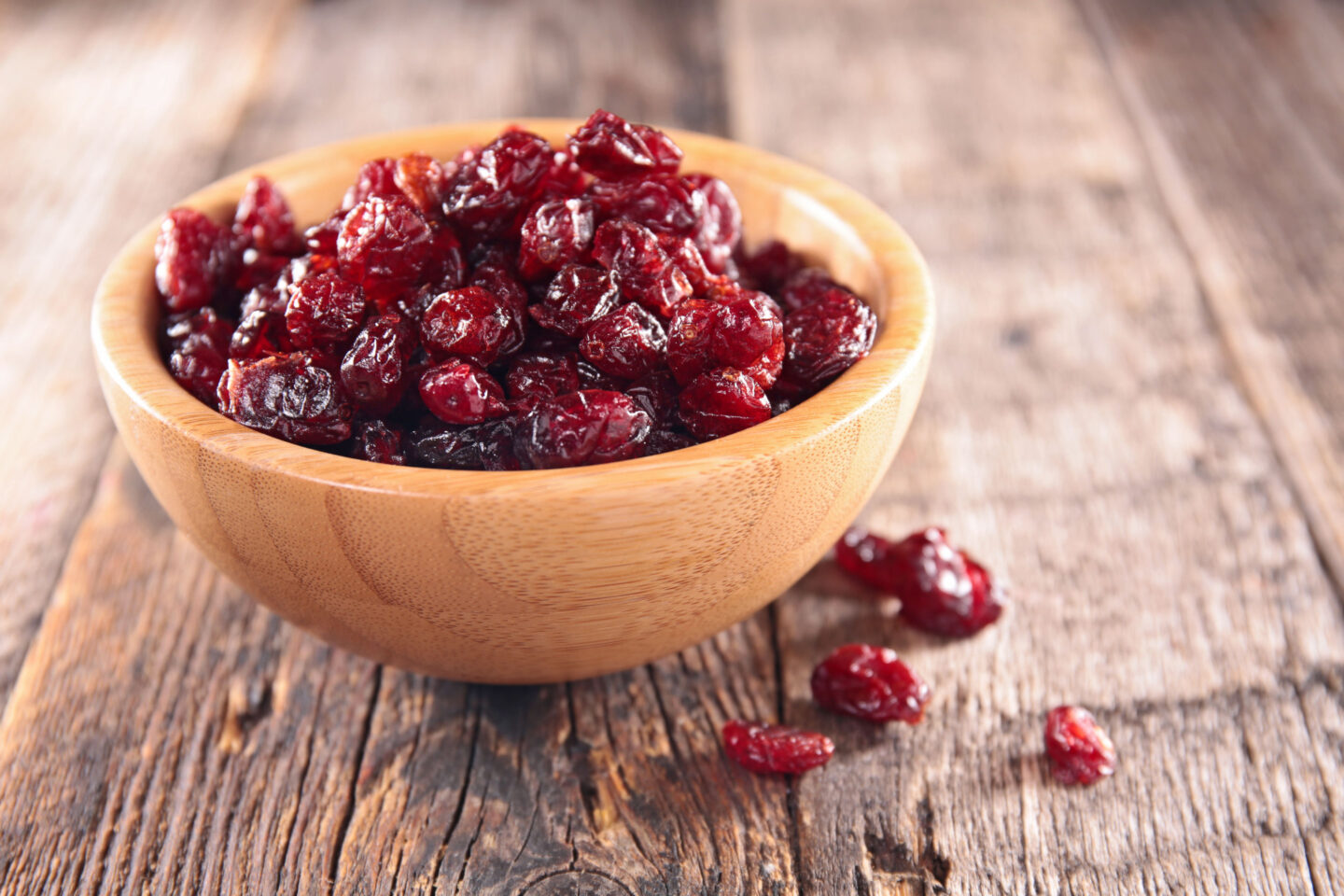 Cranberries are rich in powerful antioxidants that help flush out free radicals, preventing oxidative stress and cellular damage, which can lead to cancer.
Cranberries also contain compounds that protect your cells from age-related damage. They're also high in manganese, which helps metabolize and absorb antioxidants.
Cranberries contain compounds that prevent certain types of bacteria from attaching to your stomach lining, preventing stomach cancer, ulcers, and other digestive issues.
However, cranberries are very high in oxalates, which can lead to kidney stones.
Are Dried Cranberries High in Potassium?
A ⅓ cup serving of dried cranberries contains around 16mg of potassium. They're also rich in vitamins and antioxidants.
However, they contain a lot of sugar, which can spike your blood sugar levels and increase your risk of developing type 2 diabetes.
Is Cranberry Juice High in Potassium?
A half-cup of cranberry juice contains just 20mg of potassium, making it a great drink for people with potassium sensitivity. It's also delicious and highly nutritious.
Cranberry juice may also lower the risk of urinary tract infection and improve kidney health.
Can You Get Too Much Potassium from Cranberries?
As they contain the least potassium among berries, it's almost impossible to get too much just by eating cranberries.
Don't know which foods are high in potassium? Read our article 15 Best Food Sources of Potassium. We also have a guide on this important mineral: Potassium 101: All You Need To Know About Potassium.