The low FODMAP diet was designed for people suffering from irritable bowel syndrome (IBS) and is occasionally followed by those with other digestive system issues.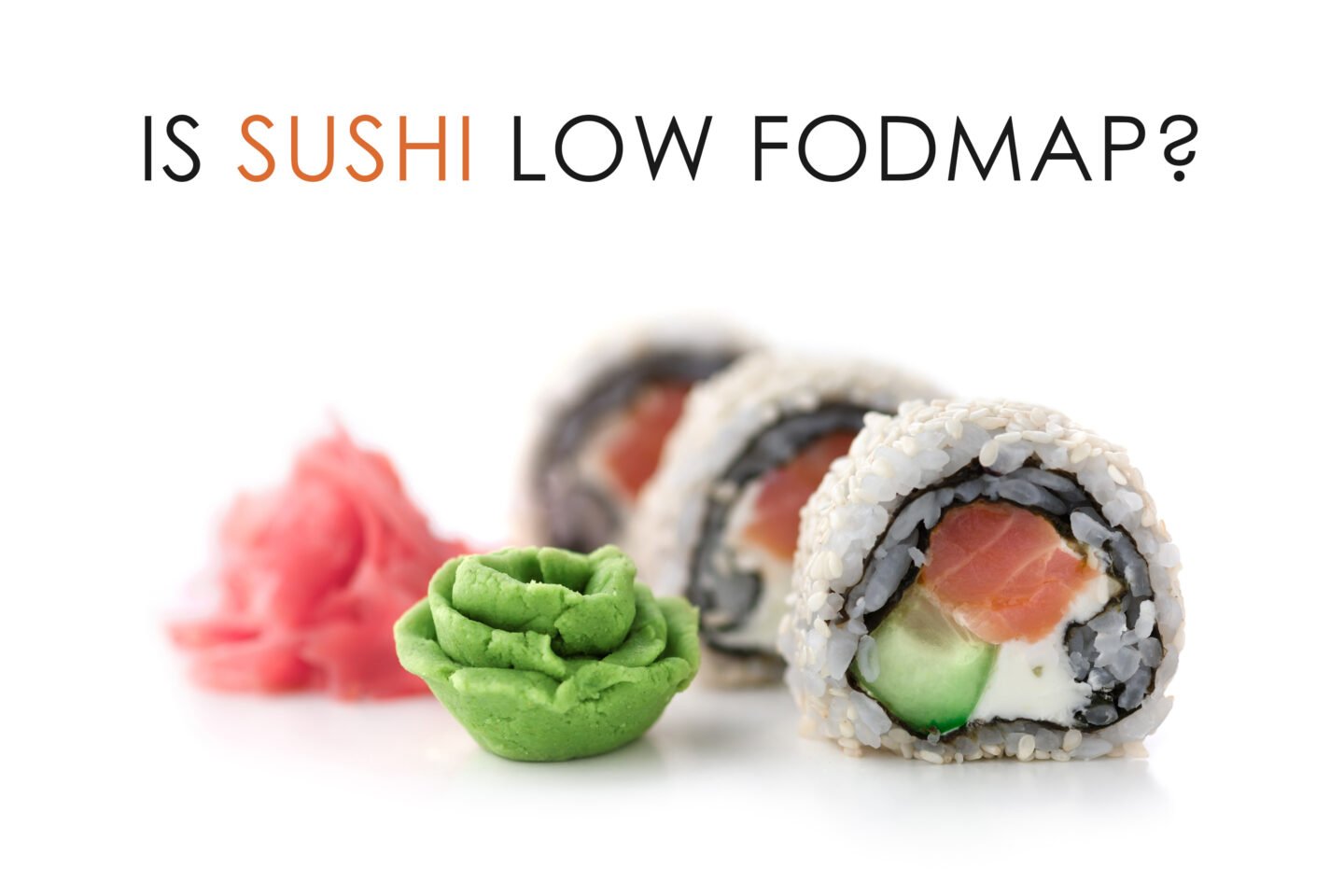 The diet limits the intake of foods that contain a lot of the types of carbs our bodies find harder to digest (FODMAPs). Therefore, diet followers need to know whether common foods are high or low FODMAP and how their bodies react to different foods.
If you follow a low-FODMAP diet, you may have to limit the intake of your favorite foods or eliminate them from your meals entirely.
Let's take a look at sushi. Is it suitable for people suffering from IBS?
Table of Contents
Is Sushi Low or High FODMAP?
In moderation, sushi is mostly safe for followers of a low FODMAP diet. However, as many ingredients go into making sushi, some varieties may be higher in FODMAPs than others.
Sushi is not only delicious but also nutritious, so the low FODMAP varieties are an excellent addition to your diet.
How Low in FODMAPs Is Sushi?
Sushi rolls made from ingredients like raw fish, carrots, and cucumbers are very low in FODMAPs. However, they should still only be eaten in moderation.
If you follow a low-FODMAP diet, avoiding sushi fillings high in carbohydrates is better.
Is Sushi Good for You?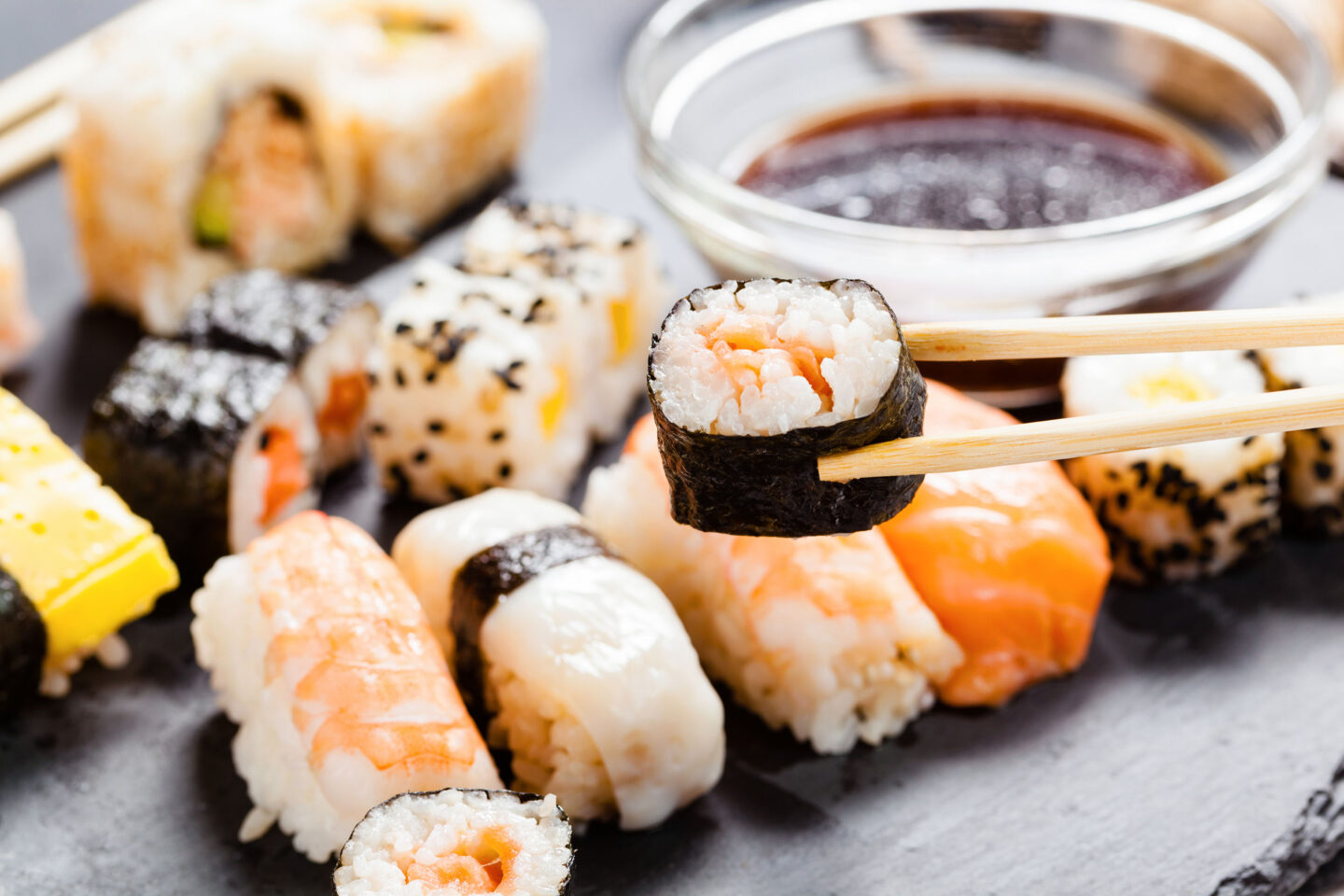 Some types of sushi are very good for you. For example, nigiri and other sushi rolls containing raw or cooked fish or seafood are rich sources of nutrients.
Fish is an excellent source of iodine, protein, minerals, and vitamins. It's also one of the few foods that contains vitamin D, which helps regulate your calcium and phosphate levels and supports healthy teeth, bones, and muscles.
The fish in sushi is an excellent source of omega-3 fatty acids, which aid brain function and help reduce the risk of heart attack and stroke.
Sushi is also often made with fresh vegetables, including cucumbers, avocado, and bell peppers, which are great sources of fiber and antioxidants that flush out free radicals. This prevents cellular oxidative damage and lowers your risk of heart disease, diabetes, and cancer.
Sushi rolls often contain a seaweed called nori, which is rich in magnesium, calcium, phosphorus, iron, thiamine, and vitamins A, C, and E. It's also the best dietary source of iodine.
Soy sauce is often eaten with sushi, and although it's delicious, it contains a lot of sodium. One tablespoon contains 38% of the recommended daily intake, and too much sodium can raise your blood pressure, increasing your risk of heart attack and stroke.
Can You Eat Sushi on a Low-FODMAP Diet?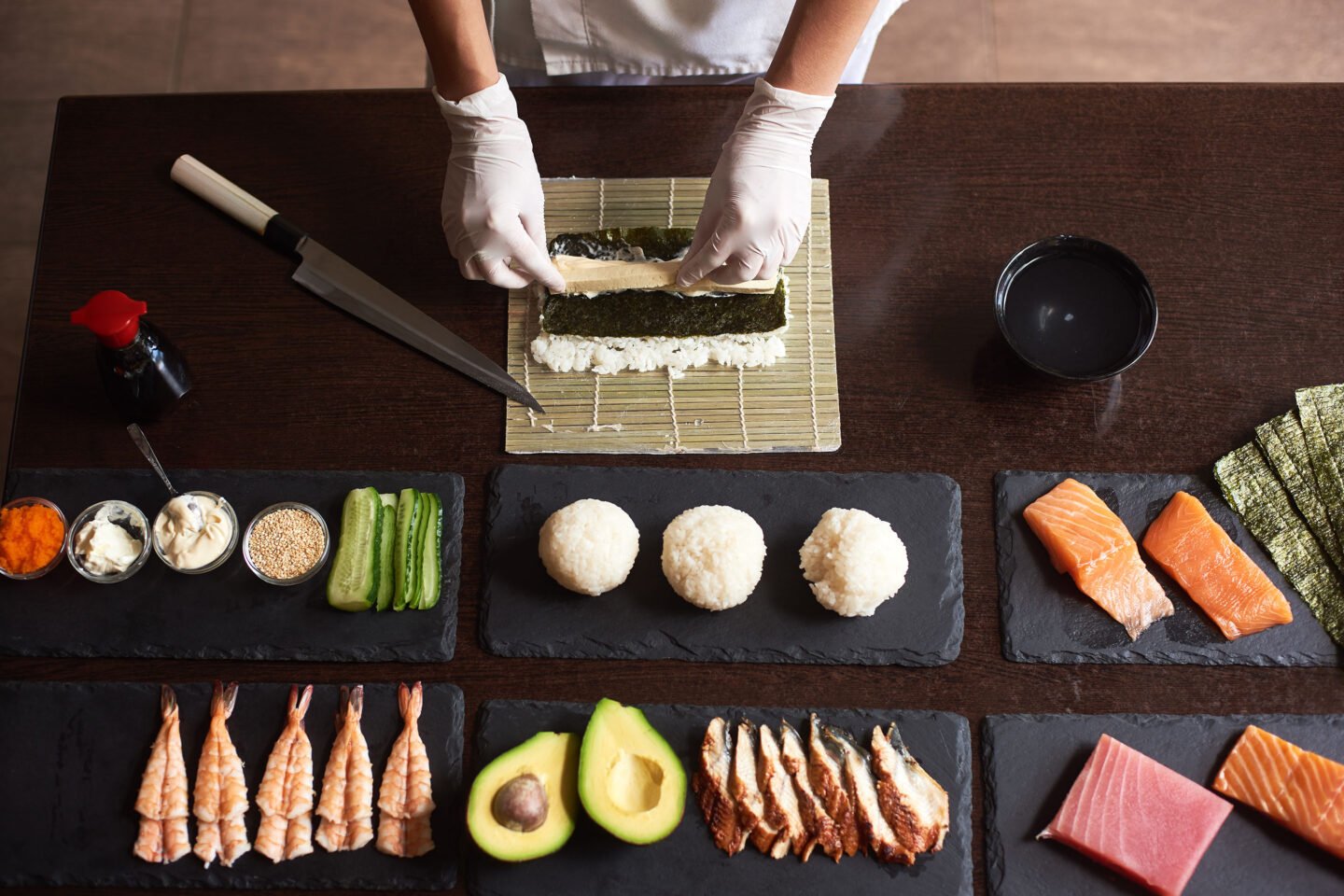 Sushi is safe for those following a low-FODMAP diet as long as it's eaten in moderation.
Choose sushi made from raw fish, and only eat a few rolls per sitting. The carbs in the soy sauce shouldn't negatively impact your digestive system either.
Which Sushi Is Best for a Low-FODMAP Diet?
Sushi rolls made from raw salmon, tuna, or surimi are all great choices, as these contain almost no FODMAPs.
The best vegetable choices are carrots, cucumbers, red peppers, eggplant, zucchini, and daikon, as they're low in FODMAPs.
Nigiri is one of the best choices, as they're made of sushi rice, a dab of wasabi, and sliced fish or seafood.
However, wasabi sometimes contains sorbitol, so you may want to skip it if you're particularly sensitive.
You can eat battered vegetables with sushi, but limit yourself to one or two pieces, as the batter contains wheat.
Conclusion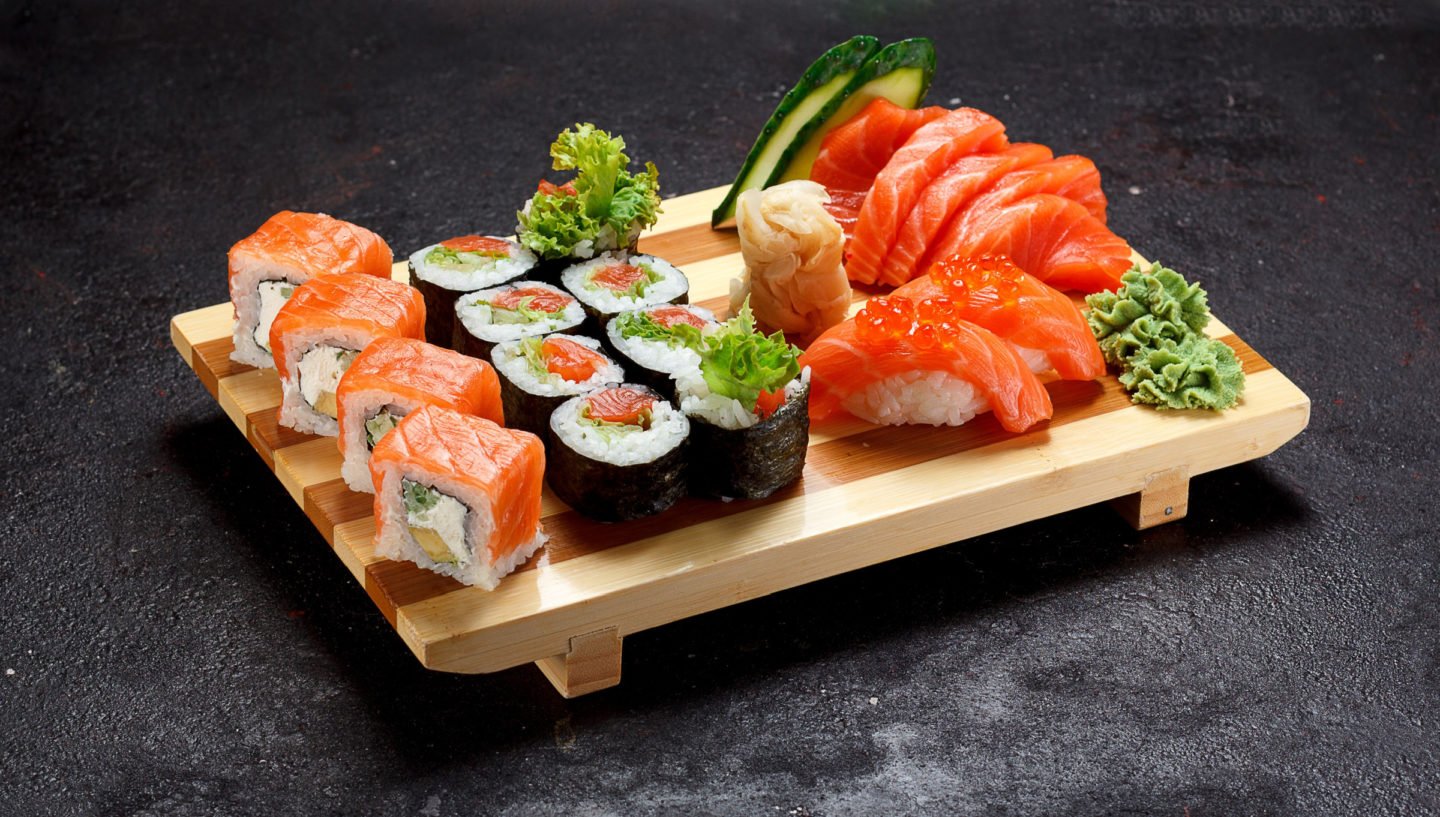 Most sushi is safe for those on a low FODMAP diet, but be aware of all the ingredients and take particular care with those that are high in carbohydrates.
Sources: Nutrition Data, National Library of Medicine, and PMC